Solo travel Europe: 10 best places to travel alone
When you're travelling solo, it's a good idea to start somewhere safe and build up your confidence slowly. And when it comes to solo travel, Europe is a great starting point. Every country in Europe is different and unique, but also politically and economically advanced and safe to explore.
I've had an incredible solo travel experience in every one of these countries, and I'm sure you will, too. Let's take a look!
Read next: The Ultimate Guide to Solo Female Travel
This post contains referral links for products I love. Adventurous Miriam earns a small commission at no extra cost to you if you make a purchase through my links. Thank you for your support ♡ Learn more
Solo travel Europe
When we talk about solo travel, Europe is all fair game. The whole continent is a safe and exciting place for all solo vacations. So please don't think that if a country isn't on this list that it isn't safe. It is. These are just the absolute most safe countries in Europe, in my experience.
When you look for countries to visit on your solo trip (especially if it's your first time), choose with these four things in mind:
Easy to visit. The country should be easy to visit overall. A place where locals speak English and are used to visitors. Everything is well signed, and there's a wide range of accommodation to choose from.
Good infrastructure. You want the country to be technologically advanced and thereby more reliable. It's easier if the trains and buses are great, roads are strong and maintained, the WIFI is reliable and fast, and cities safe.
Friendly locals. Go somewhere you'll find the most hospitable and welcoming locals. In most capital cities around the world, you'll find plenty of English spoken and locals to talk to and help you along the way.
Overall safety. For solo travel, Europe is an ideal place. Petty crimes like pickpocketing and purse-snatching, while not non-existent, are 99% of the time never violent. And bigger crimes really are almost non-existent. When you're looking to head out for some solo travel, Europe offers so much overall safety.
Denmark
Denmark is my home, so you can trust me when I say it's one of the best places to travel alone! Danish people have a rep for being the happiest people on Earth and, well, I'm not going to argue with that! I'm pretty happy.
When you travel around Denmark, you'll always feel welcome, at ease, and met with kindness. English is so well-spoken in Denmark that you'll never have to worry for a moment about language barriers. The infrastructure in Denmark is also fantastic, with fast and reliable trains and buses, and some of the easiest terrain to explore.
The only downside to Denmark is that it is expensive! So, for solo holidays, that can be a bit of an issue. But there are always ways around this, like knowing what's free or where to eat for cheap. Fakta, Netto and Rema are by far the cheapest supermarket chains in Denmark, so do all your shopping there if you can. We also have free city bikes to get around easily, and Denmark encourages travel by bike whenever you can. Our roads and streets are designed for green travel by bike, so take advantage of it.
There are also free walking tours you can take to learn about our fairy tale history, and free markets – especially at Christmas. And they're simply beautiful. For long journeys, taking the bus instead of the train can certainly save you money. For that, there's the Kombardo Expressen and Rejseplanen, where you can plan your journey (the site is in English and German as well).
For solo travel Europe, Denmark might be on the pricey side, but it's also one of the safest places for a solo Europe trip.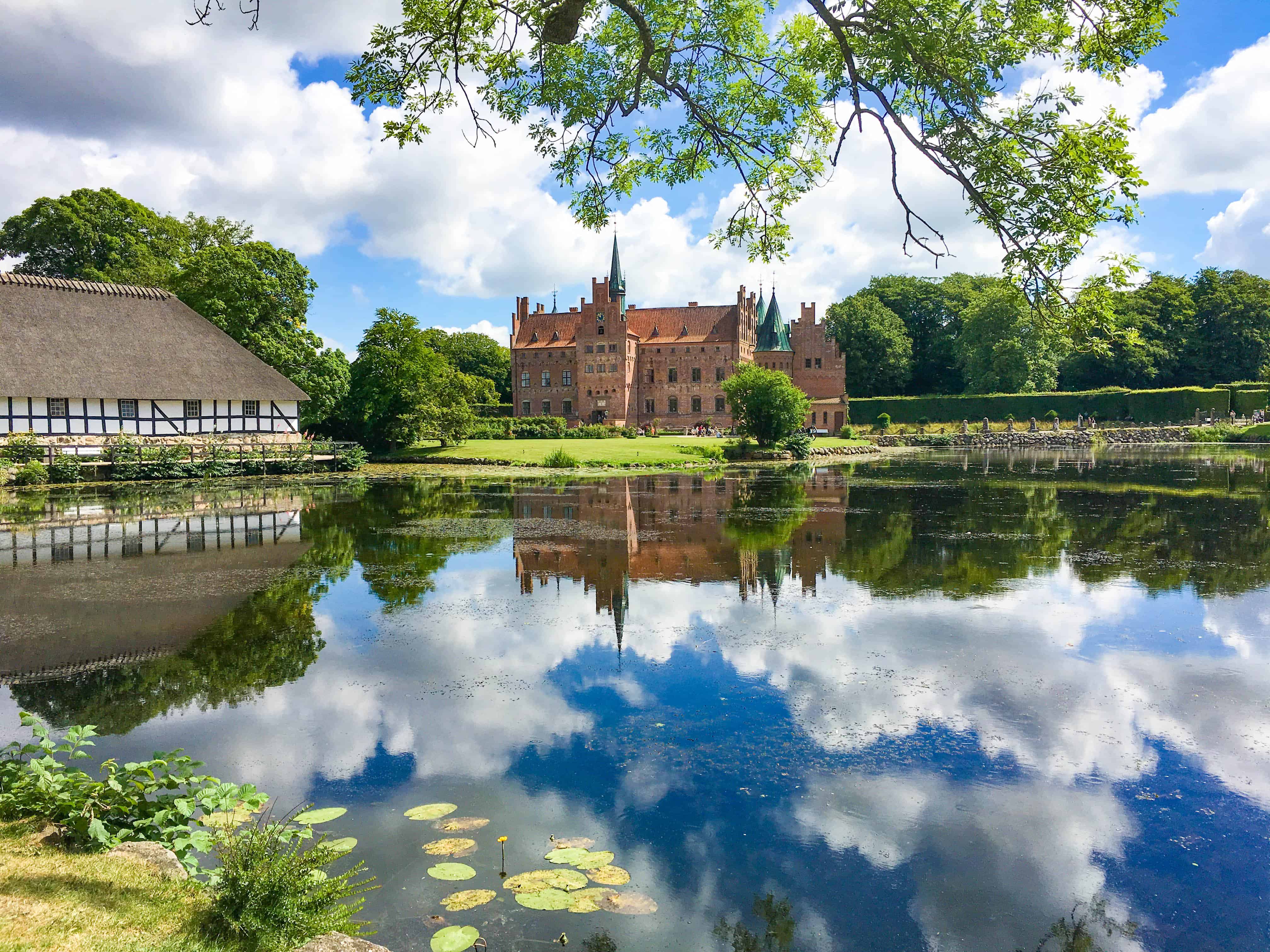 Slovenia
Slovenia is one of my favourite countries on Earth and one of the best places to travel alone. A serene and tranquil paradise of beautiful mountains and blue lakes.
Slovenia's cities are full of happy, kind, and friendly people who are always willing to help out a solo traveller in need. Slovenia is one of the cheaper countries in Europe, making it one of the best solo female travel destinations. When you're travelling solo, cheap is always good!
More than that, though, Slovenia is so safe. Its cities are teeming with joy and good humour, and the infinite expanse of green and blue countryside is absolute bliss. Solo holidays across Slovenia mean hiking, strolling, swimming, and exploring to your heart's content. Slovenia is also one of the best solo travel destinations for its ease of travel.
It's so simple to get around Slovenia, with great bus and train routes between cities like Ljubljana and Bled, and also easy car hire if you want to take to the open road by yourself.
Read next: 20 things to do in Slovenia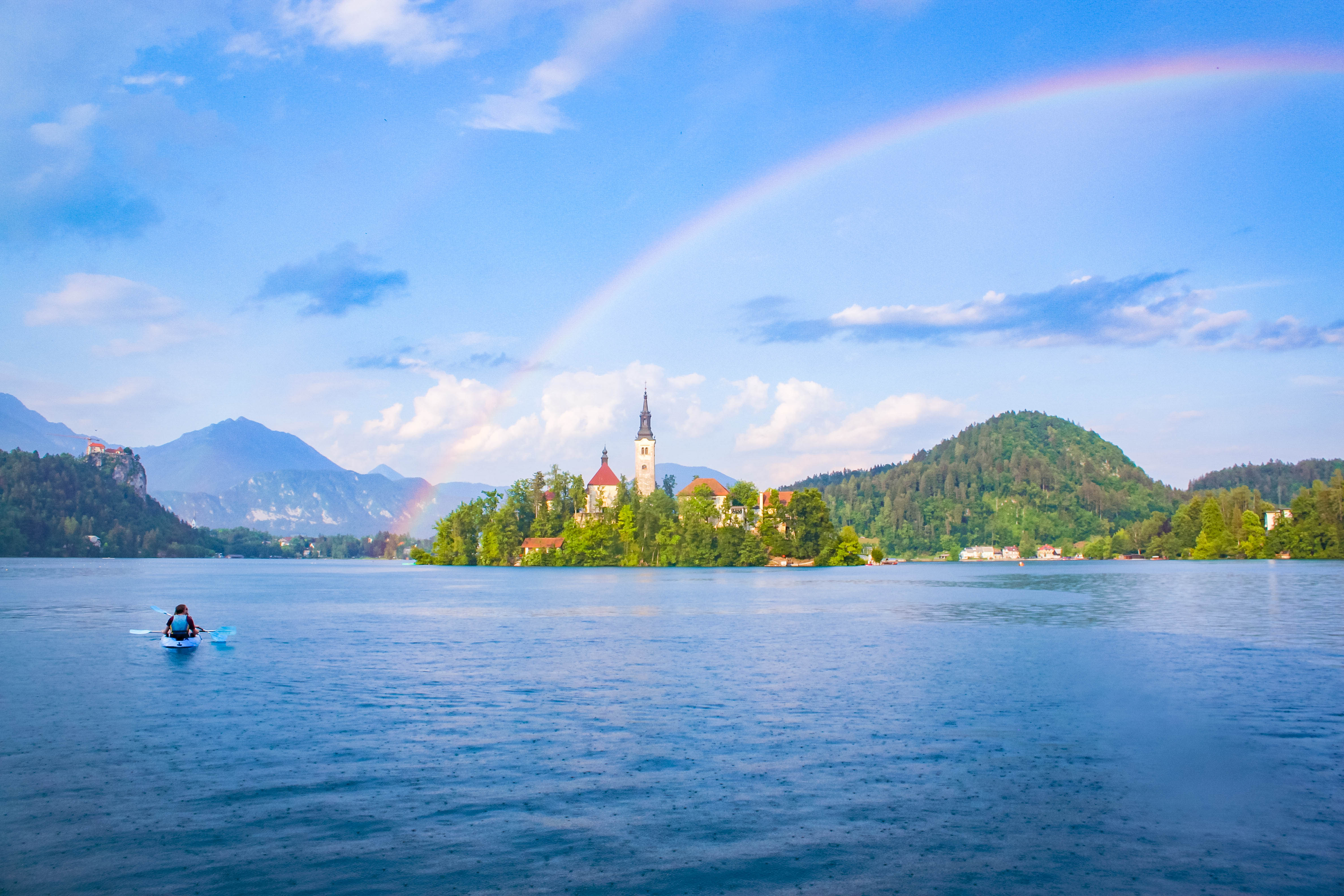 Croatia
The land of dragons and drama – Croatia is the hottest travel destination in Europe right now thanks to its Game of Thrones filming locations in Dubrovnik and Split. Any place that's teeming with tourists is almost always a fine choice as a solo female travel destination, since half the people you'll meet are fellow travellers who are in the same boat as you.
If you're travelling alone in Europe, you'll definitely feel less alone in Croatia with so many fellow travellers sharing your hotels and your tours. Croatia is also easy to get around for the same reason: tour buses are cheap and will guarantee you see everything you'll want to see. It's also still a very affordable country despite its heavy tourism.
Croatia is a stunning country that won't charge you too much to see all its beauty for yourself, proving that solo travel Europe doesn't have to be expensive.
Read next: 24 things to do in Croatia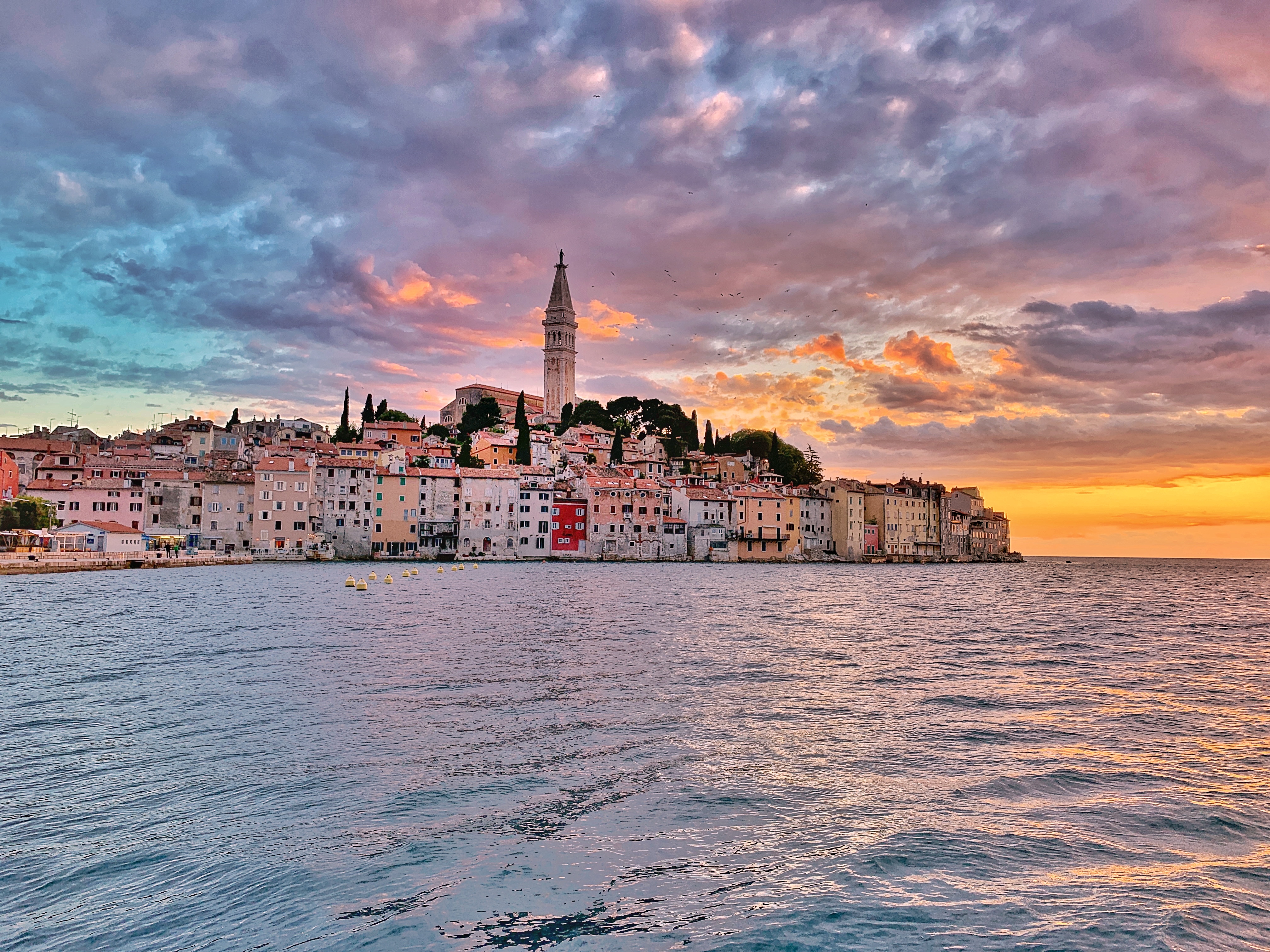 Switzerland
This mountainous and serene little nation in the heart of Europe is, without a doubt, the safest and easiest country to get around. If you're worried about getting lost by yourself, that won't happen in Switzerland.
Everything in signposted in English, clearly and frequently. And everyone speaks excellent English and is always eager to lend a hand if you need one. Switzerland is a very rich and peaceful country where it feels like nothing ever goes wrong. And it's absurdly beautiful to boot!
Hiking and exploring Switzerland solo earns you some of the most captivating views in the entire world. If you're looking to solo travel Europe, I'm not sure you can do better than Switzerland as a first-time destination.
Read next: Lauterbrunnen: the most magical place in Switzerland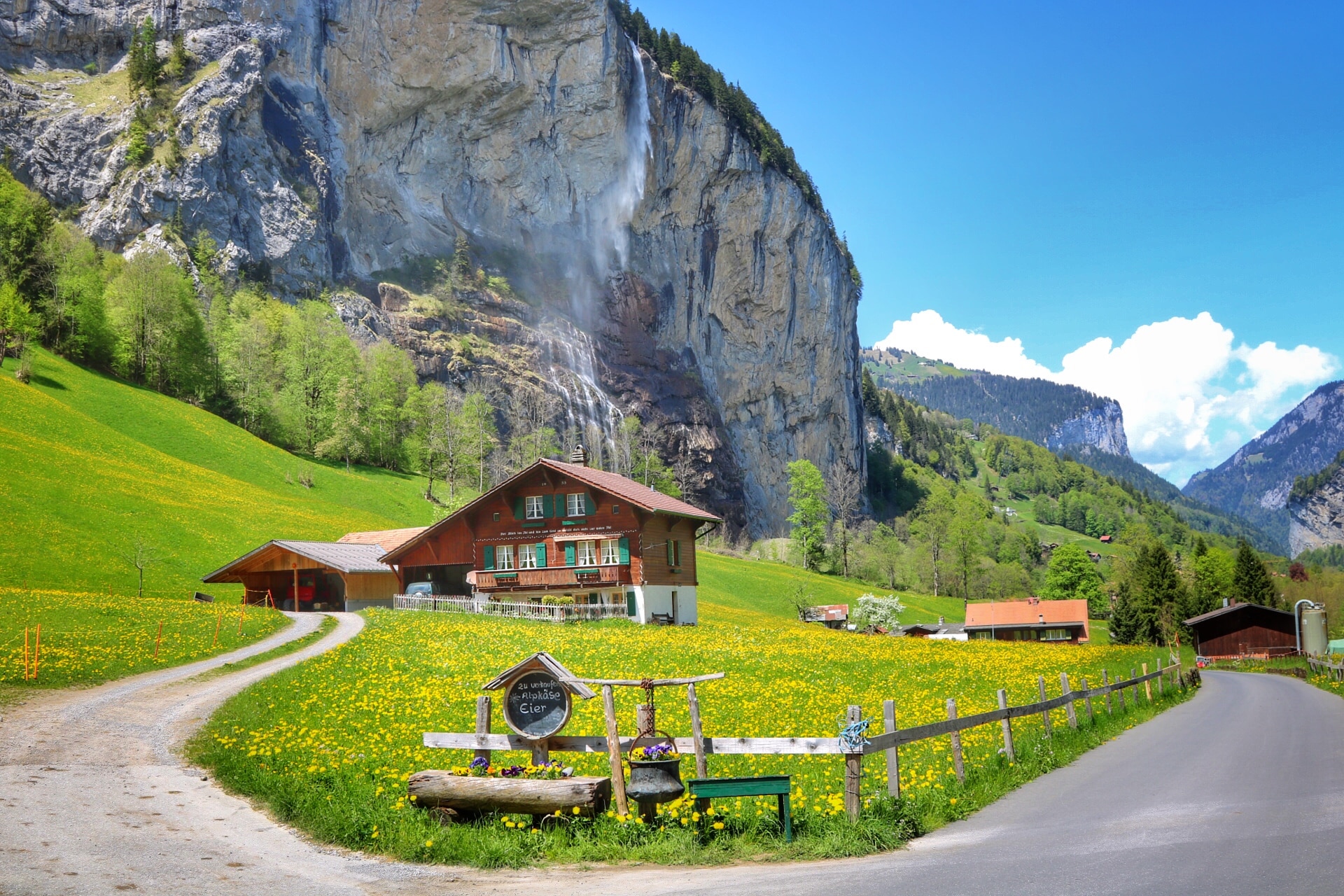 Austria
Ah, Austria, land of The Sound of Music. A place of medieval towns and rolling green hills that stretch on forever. While Germany is a very safe and exciting country to solo travel, its sister country is even more so!
Austria is quiet, calm, and peaceful, making it one of the most ideal solo female travel destinations. You won't run into any issues with safety or getting lost in Austria, despite how vast it can seem. If you're lost, don't be afraid to ask for directions. Everyone speaks English and are used to tourists.
Read next: Hallstatt: The fairy tale lake town you need to visit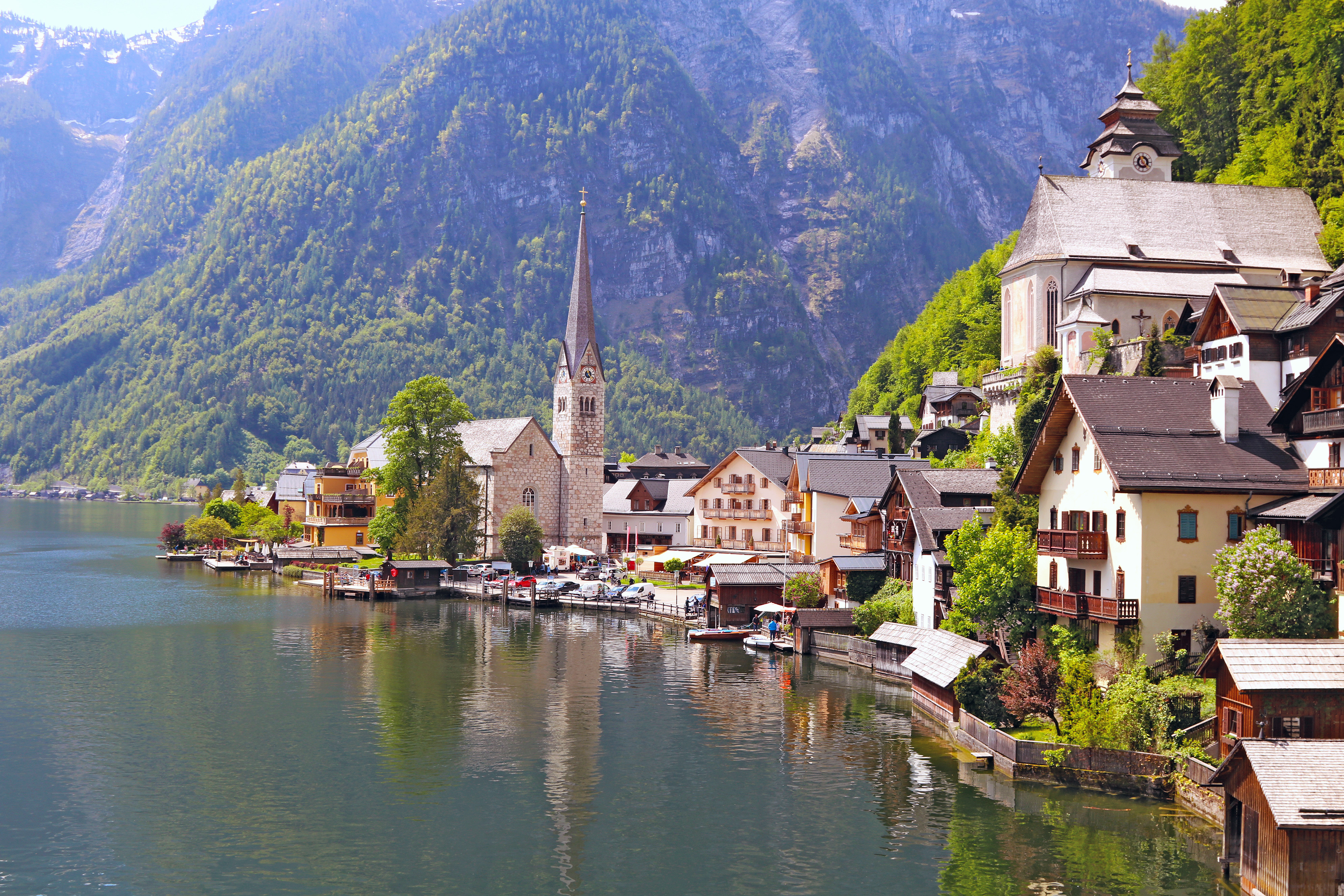 Iceland
Is there a more dramatically beautiful country in Europe? This isolated island nation is home to some of Europe's best waterfalls, black beaches, and the northern lights. It's a rugged land of rocky terrain that's so exciting to explore, especially for solo vacations.
Icelanders are also very peaceable and friendly people. There's a kind of pervading philosophy of kindness and relaxation in Iceland, where nobody makes a big deal out of anything and they just take life in its stride. The only downside to Iceland is that it is expensive to get around.
Renting a car is a must if you want to see it all, and that can be expensive. You can also join a tour if you don't want to drive. Either way. it's worth it to see the entire country all by yourself and conquer it as a solo female traveller!
Read next: 6 magical Iceland adventure tours you must try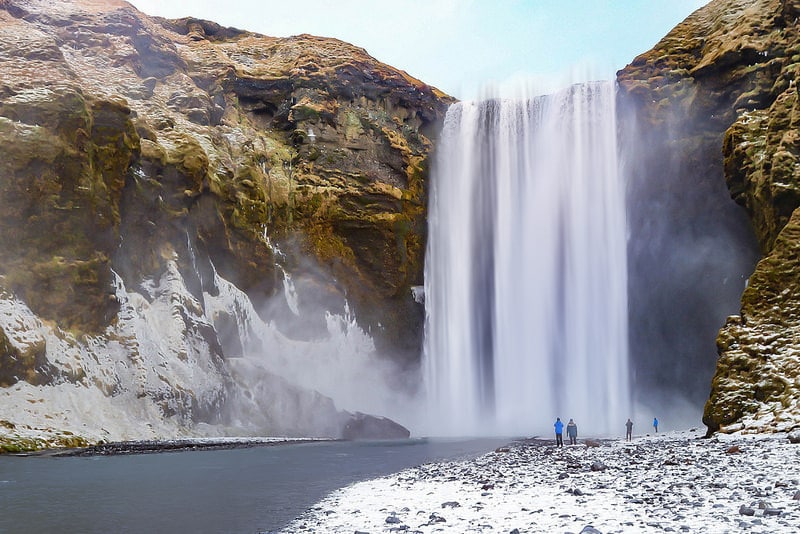 Scotland
If you want to know how friendly and inviting Scotland is, look no further than Scotland's First Minister, Nicola Sturgeon. An inspiring woman who promotes equality, friendliness, and education for all.
You can see that same attitude in Scotland's everyday people as well. Locals are enthusiastic, funny, and warm-hearted, and it's easy to get around the county by public transportation (with the exception of Isle of Skye). Even Scotland's more remote places – the highlands – are easy to tackle if you take a tour, like I did.
Read next: 8 magical experiences in Isle of Skye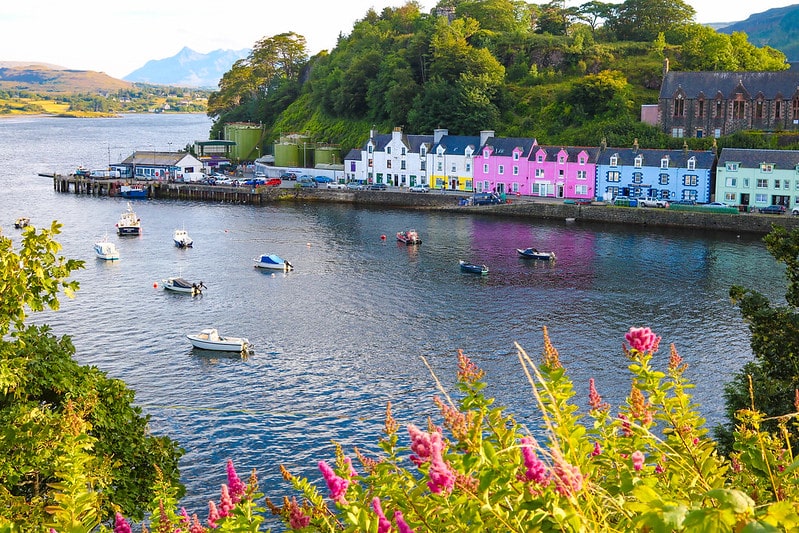 Germany
Germans are famous for their love of order. You might have heard the expression: Ordnung muss sein, which roughly translates as "there must be order". Well, that's Germany in a nutshell – which is good news for us, because it means the country is organised, things run on time and there's a reliable infrastructure!
I've been to Germany more times than I can count because it's so close to Denmark, and it's always been super easy. Especially if you know a few phrases like danke (thank you), hallo or Guten tag (hello), bitte (please) and Ttchüss (bye).
Visiting Germany is made so easy with Berlin's safe, quick, and affordable subway system, as well as the detailed train networks which criss-cross the entire country, making it crazy easy to get from anywhere to everywhere in a flash!
German people are also very friendly. It's a place of awesome wit and humour, where people are happy to lend a hand. If you head to Bavaria specifically, you'll find such nice people. It's a fantastic corner of the world to relax and explore at your own pace without a care!
Read next: Finding Sleeping Beauty's castle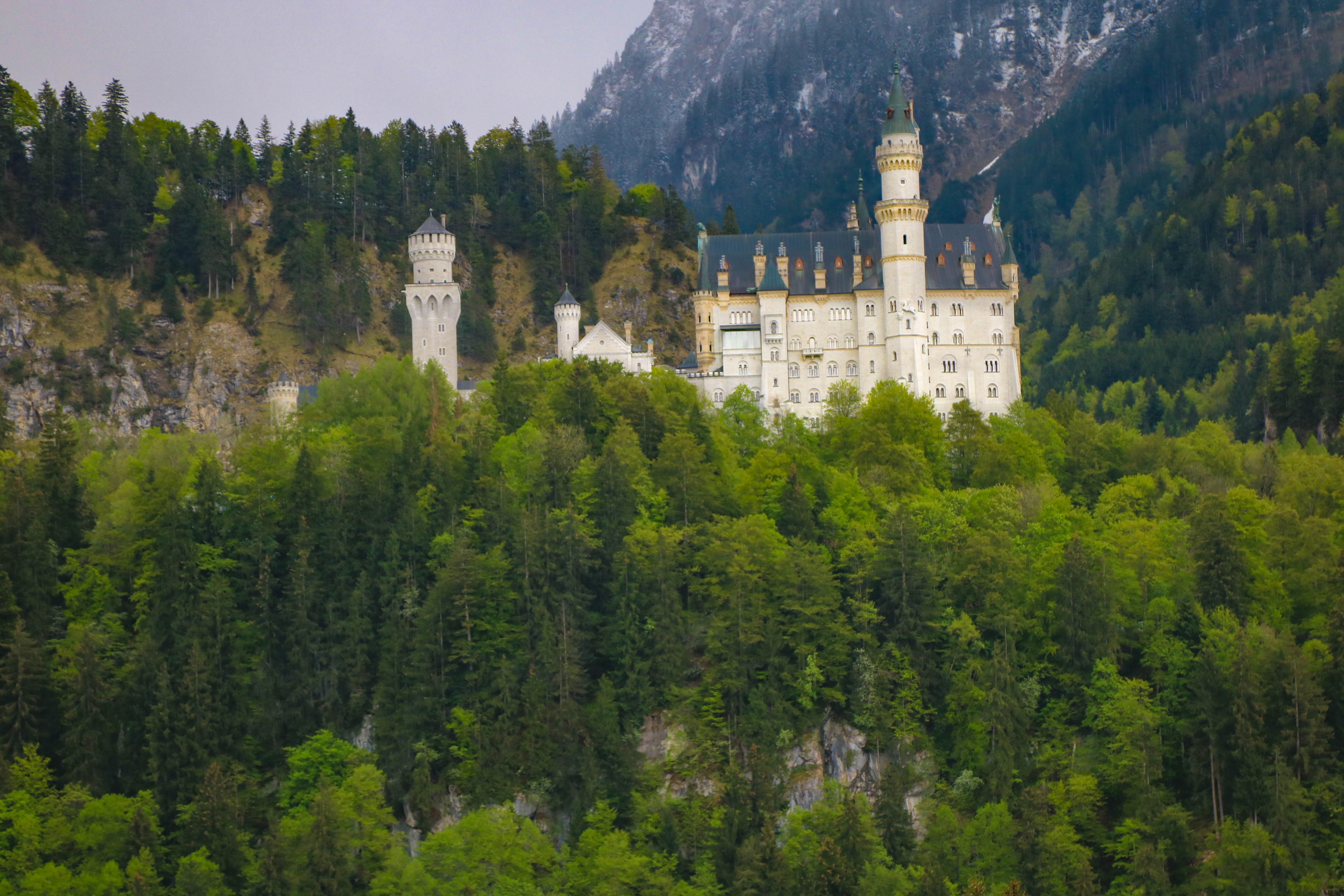 Hungary
A country with a bleak history but a very bright and happy present. If you head to Budapest, you'll find a safe and engaging city full of fascinating museums and a lot of vibrant art and music. The city's markets, restaurants, and theatres are perfect places to explore for solo holidays.
And the best thing about it is how amazingly cheap Budapest is! It's a modern city where you can easily afford to stay in the centre, in amongst all the historic buildings, museums, bars, and theatres for a very affordable price!
Read next: 17 brilliant things to do in Budapest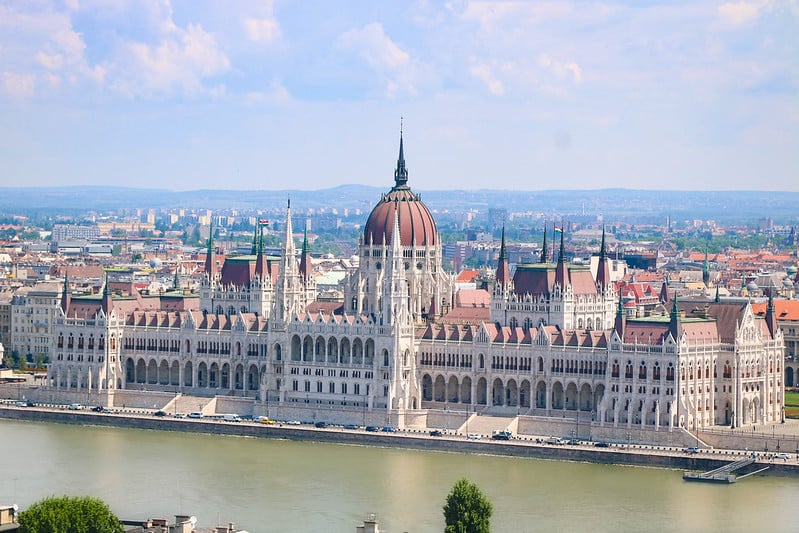 Slovakia
I love Slovakia – and especially the Eastern part of the country (Kosice and High Tatras). Although buses and trains are often late, and everyone moves to their own idea of time, that's part of the charm! It's a quirky country full of beautiful national parks, mountains and charming cities. Nothing ever goes wrong in Slovakia – it's peaceful, friendly, and almost crime-free.
Note: You might not meet so many other travellers, since Slovakia gets less tourism than the other countries on this list. If you'd rather visit a country that's a little more on the beaten path, pick one of the other countries or stick to Bratislava (Slovakia's capital). It's easy to visit on a day trip from Vienna.
Read next: Charming Košice is calling your name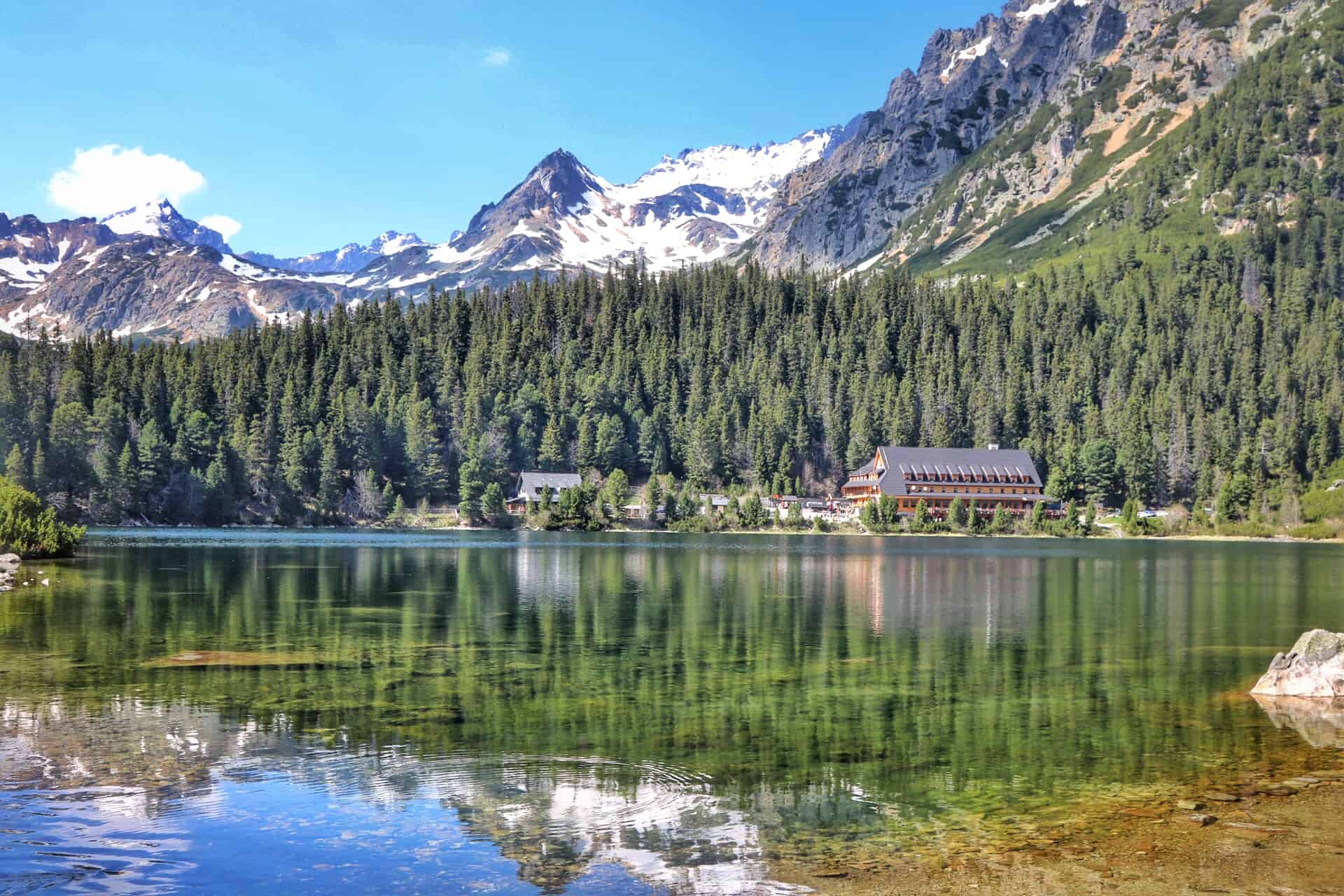 Tips for traveling alone
What to pack
When it comes to travelling safely and easily, the key to packing is minimalism. You want to be mobile, not have too many things to keep an eye on, and be able to get around easily without tiring yourself out.
Read next: What to pack in your carry-on bag
Also packing the essentials for safety should always be a priority. For example, keep in your luggage a rubber doorstop and a safety whistle, both of which can add so much security to your solo travel. You can see a detailed packing list for a solo Europe trip here.
How to get around
Make sure to plan your trip in detail before you head out. Know where you're going, when you need to leave and arrive, and how you're getting there (bus, train, plane etc). To do that, you can use Rome2Rio, which I always use to plan and plot my routes in detail whenever I solo travel anywhere in the world.
Where to stay
If you need to shell out a little extra cash for a nicer hotel or a more private room, don't ever hesitate. Your personal comfort and security is worth everything! To find the best options anywhere in Europe, including the countries we've talked about, definitely explore Booking.com. I always use them for finding the best accommodation, and I love how easy and user-friendly their site is.
How to meet other people
Taking a solo Europe trip can be lonely, there's no denying! But that's okay; it's always easy to meet up with other people. The best way to do that is to take an organised tour. Tours are full of people who are travelling solo just like you, so strike up a conversation while you're on tour!
Read next: How to overcome loneliness when you travel solo
General safety tips for solo travellers
Here are a few things that you can do to make your solo travel experiences as safe as possible. You can also read my top safety tips for solo travellers for a more in-depth guide.
Dress conservatively to avoid unwanted attention.
Don't go overboard with your drinks; keep your instincts sharp so that you're always aware of yourself and your surroundings.
Avoid travelling at night; keep to daytime travelling where everything is well-lit and busy.
And learn some emergency phrases that can help you out in a pinch – words like 'help' and 'fire' in the local language can go a long way to keeping you safe.
That's it, folks. If you have any questions, let me know in the comments and I'll be happy to help you out!
Read more posts about solo travel