10 best places to travel alone in Asia
So, you've decided to travel solo in Asia, and your first question is probably: what are the best places to travel alone? Well, you've picked the perfect place for solo travel, because Asia has a lot of countries that are more than suitable as solo female travel destinations. In fact, in many ways, to travel alone in Asia is safer than in the U.S, Latin America or Africa.
Read next: The ultimate guide to solo female travel
There is far, far less violence in most Asian countries and therefore less of a reason to be nervous when travelling alone. Traffic is actually the main thing to be really careful of in Asia, which is something you can work around.
So, what are the very best places to travel alone in Asia? Here are 10 recommendations if you're planning to solo travel Southeast Asia or East Asia.
This post contains referral links for products I love. Adventurous Miriam earns a small commission at no extra cost to you if you make a purchase through my links. Thank you for your support ♡ Learn more
Best places to travel alone in Asia
When you look for countries to visit on your solo trip to Asia (especially if it's your first time), choose with these four things in mind:
Easy to visit. Choose a country where locals speak English, are used to tourists and where everything is well-signed. It makes it much easier to visit.
Good infrastructure. You want to be able to get from A to be easily. So, pick a place where the roads and infrastructure are good.
Friendly locals. Go somewhere you'll find the most hospitable and welcoming locals. In most capital cities in Asia, you'll find plenty of English spoken and locals to talk to and help you along the way.
Overall safety. Asia is great place for solo travel. It was my first solo travel destination and I highly recommend it. Petty crimes like pickpocketing and purse-snatching, while not non-existent, are 99% of the time never violent. And bigger crimes happen rarely. Like I mentioned above, your main concern is traffic because people drive like crazy (especially people on scooters!). Take extra care if you drive a motorcycle/scooter and when you cross the road. In Hanoi and Ho chi Minh, this can be a hair-rising experience!
Read next: 20 safety tips for solo female travellers
Solo travel in Asia
So, why is it so safe to solo travel Asia? Why are the countries some of the safest places to travel alone? For Southeast Asia, a big part of it is that you're always meeting fellow likeminded solo travellers and backpackers. You're all there for the same reason and you can support each other.
Read next: The best solo travel tours when you travel alone
Beyond that, the people of many East Asian countries are often simply more peaceful. This can come down to their politics (wealth is often distributed more evenly in places like Thailand and Japan). Or it has to do with education, religion, general respect.
But, whatever the reasons, backpacking alone or travelling alone in Asia is safe in most places, and here are the top 10 best places to travel alone.
Singapore
For solo travel, Singapore will always be number one. It's the cleanest and most organised and orderly of all the countries in Asia, which makes you feel in good hands. Singapore has a huge blend of Chinese, Indian, and Western cultures all living together in harmony. It's absolutely one of the safest countries for both male and solo female travellers.
In fact, if it's your first time doing solo travel, Singapore is a great starting point.
Read next: Your travel guide to Singapore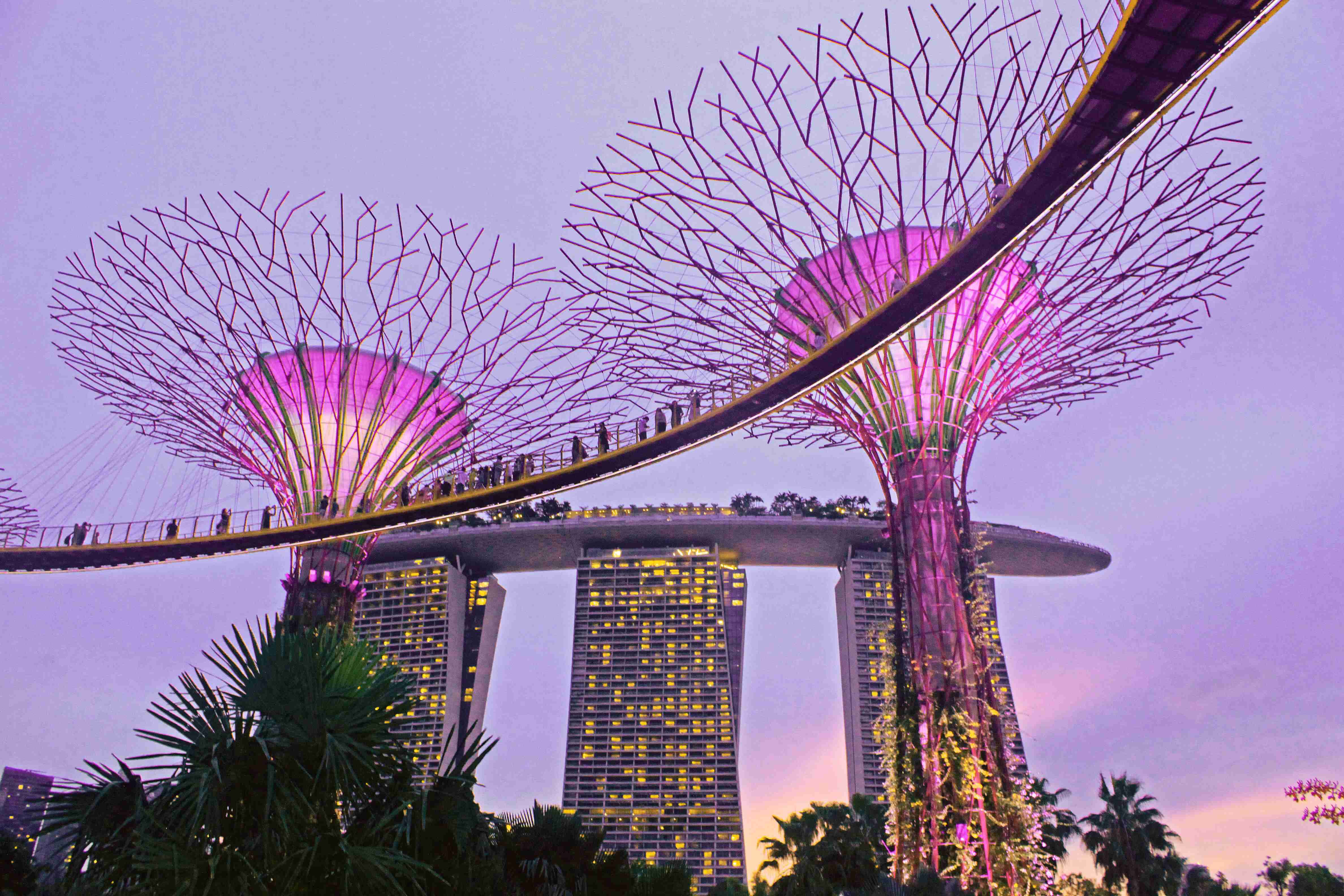 Thailand
Solo female travel in Thailand is as safe as can be in every big tourist area: the islands, the capital of Bangkok, and the northern towns of Chiang Mai and Pai. Thailand is so full of travellers just like you, travelling to Thailand alone, backpacking alone, so you're always sure to meet someone to talk to.
Solo female travel in Thailand is a secure and amazing experience where you can get a massage, visit the markets and relax at the beach without much of a care in the world (except decided when to get your next tequila sunrise). I love travelling alone in Thailand and I highly recommend it!
Read next: Your travel guide to Thailand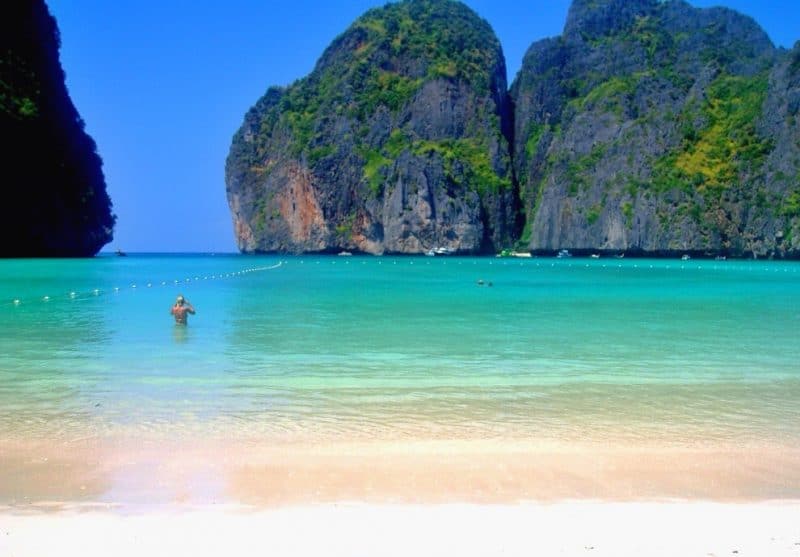 Bali (Indonesia)
Travelling Southeast Asia alone is an adventure, and there's no place packed with more adventure than Indonesia! Bali is one of the most popular tourist destinations right now, for honeymoons, family vacations, and solo travellers just like us! And when you get there, you'll see what I mean.
In Bali you'll find fellow solo travellers backpacking alone. You can make friends with them or travel with them for a while. It's quite common actually. And the locals are the sweetest, most caring people on the planet (maybe expect from Bosnians, which are seriously the friendliest people, but that's for another blog post).
Read next: 20 things to do in Bali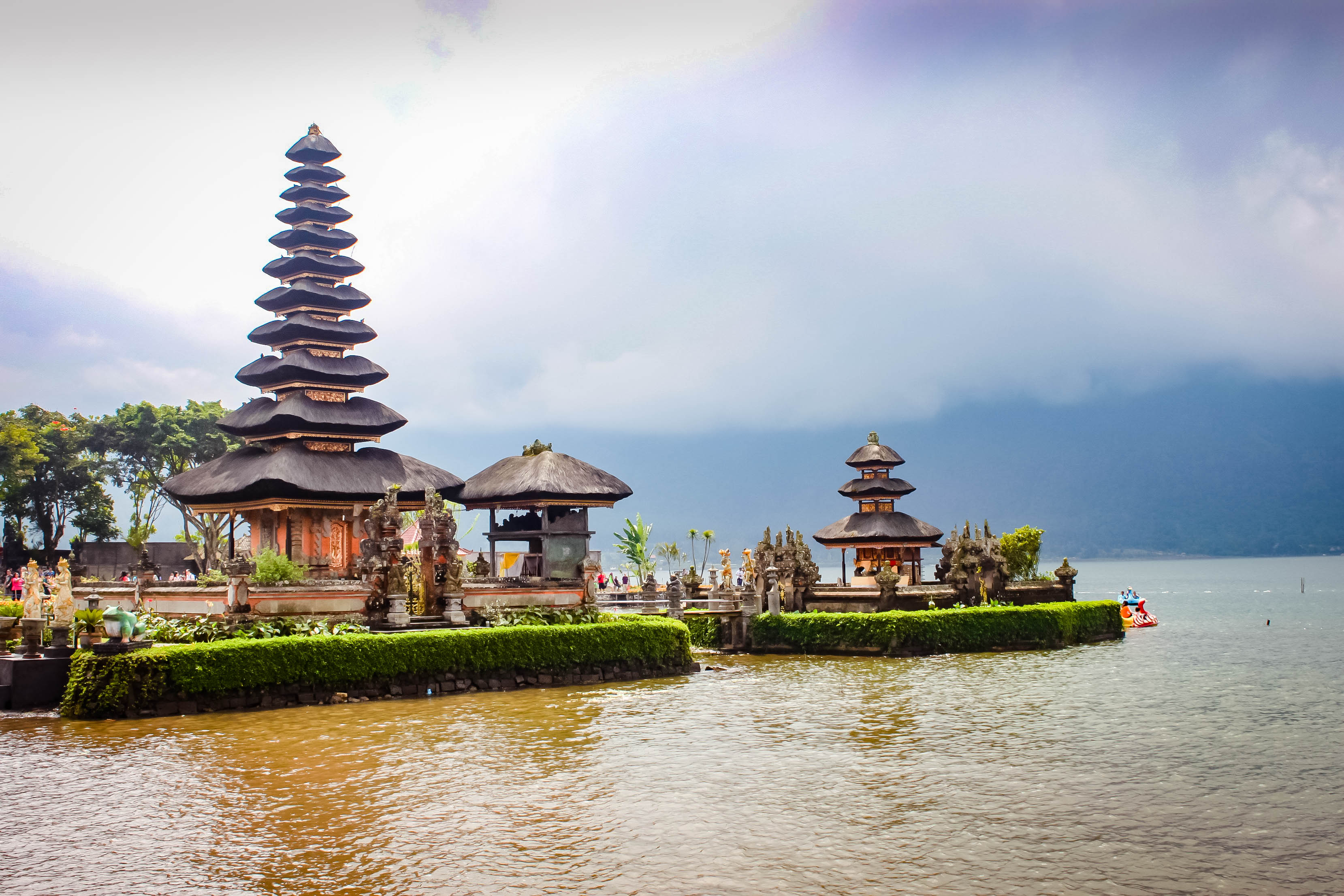 Boracay (Philippines)
Another one of the best places to travel alone is The Philippines. For solo travel, Philippines is one of the best experiences you can have. You've got thousands of islands to choose from, each with something unique to offer, from beaches to mountains to lagoons and more.
People in the Philippines are so kind and welcoming. And Borocay specifically is what makes it one of the best countries to travel alone. Borocay is a beach island paradise where you'll find the best beach (White beach), a laid-back vibe and leave all your troubles behind. For solo travel, Philippines is peak.
Read next: What to do in Boracay
Siem Reap (Cambodia)
You've seen Tomb raider, right? Well, Siem Reap is where the movie is partially shot. It's the ancient capital and the gateway to the world-famous travel destination (and UNESCO World Heritage site) Angkor Wat. It's a fun town and an easy place to travel alone, where you'll definitely meet other likeminded travellers.
And if you worry about safety, please don't. Although Cambodia has a dark and tragic history, it's very safe and peaceful today. I've been there twice, and while it's a little more rough around the edges than Laos or Thailand, I felt just as secure as in the rest of Southeast Asia. Plus, it's super cheap in Cambodia, so you can go ahead and splurge on a 4-star luxury hotel for just $53 per night.
Read next: 12 things to do in Siem Reap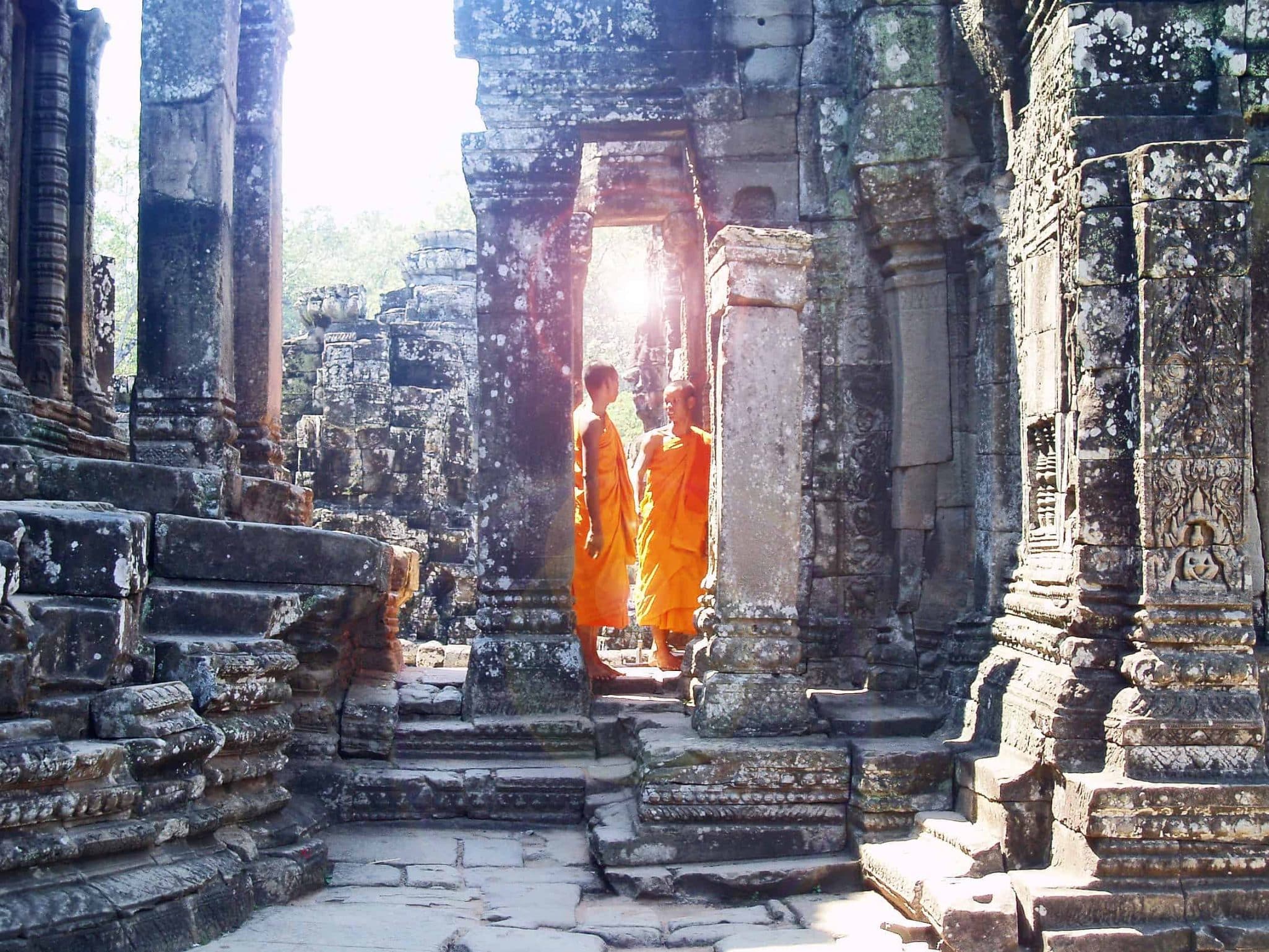 Dalat (Vietnam)
I love all of Vietnam, honestly. And Dalat specifically is a magical place among safe solo travel destinations. Dalat may be lesser known than Ho Chi Minh or Hanoi but that's a good thing! It's quieter, safer, and more relaxed than its more bustling cousins.
Dalat is a very natural place, surrounded by rice fields and farmlands, and with some really friendly people. It's one of the best places to solo travel in Southeast Asia.
Read next: Your travel guide to Vietnam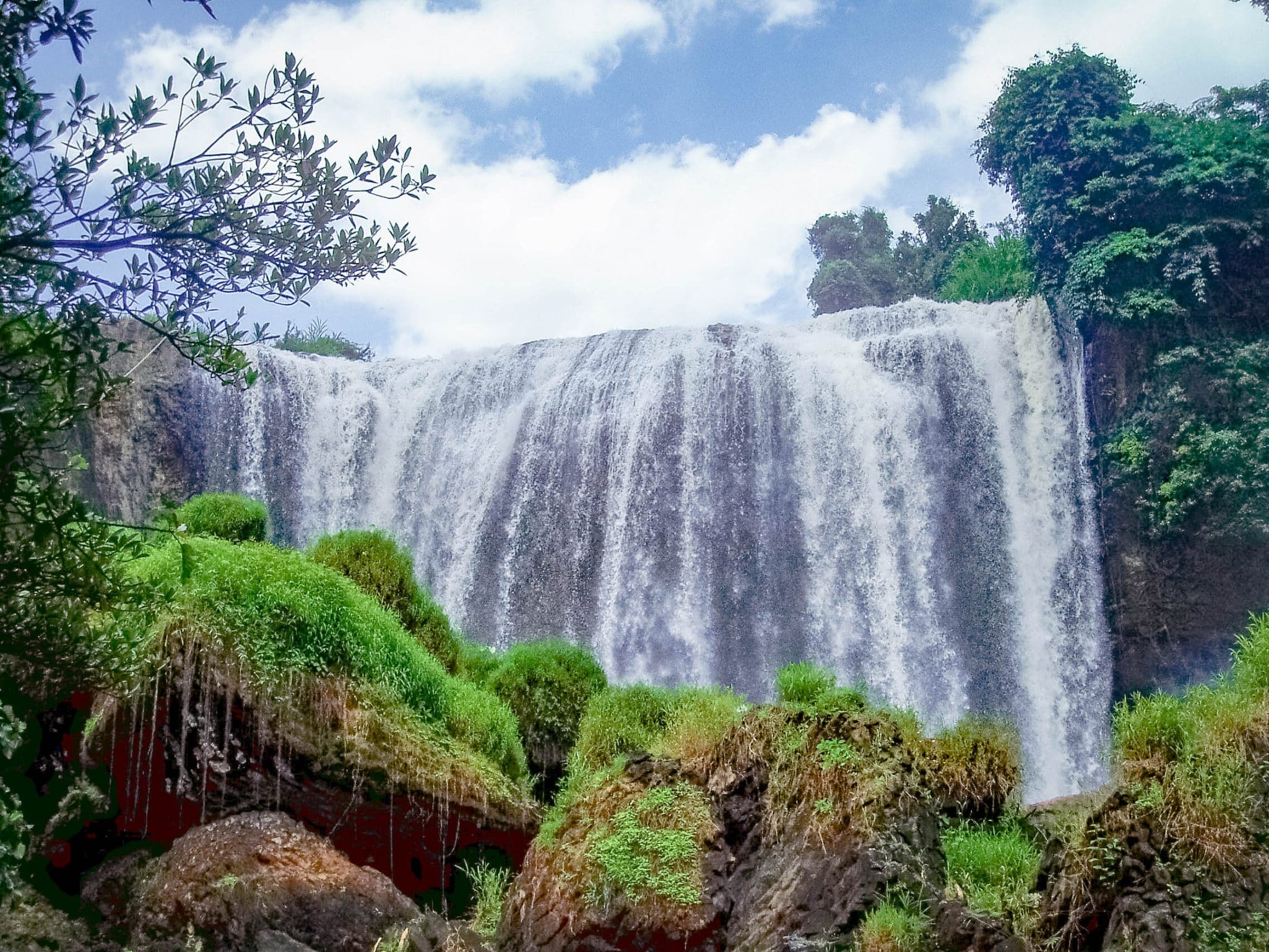 Luang Prabang (Laos)
Oh, Laos. It really is an underrated country. Maybe because of the infrastructure, which – granted – isn't great. But the beautiful city of Luang Prabang is definitely worth visiting and it's a favourite solo female travel destination. It was once the ancient capital and is now a perfectly preserved and stunning piece of history that still lives and thrives today.
Think silk markets, Buddhist temples and beautiful waterfalls. It's an idyllic and peaceful place, perfect for solo travel! It's a bit like Pai in Northern Thailand. Kind of spiritual and laid-back.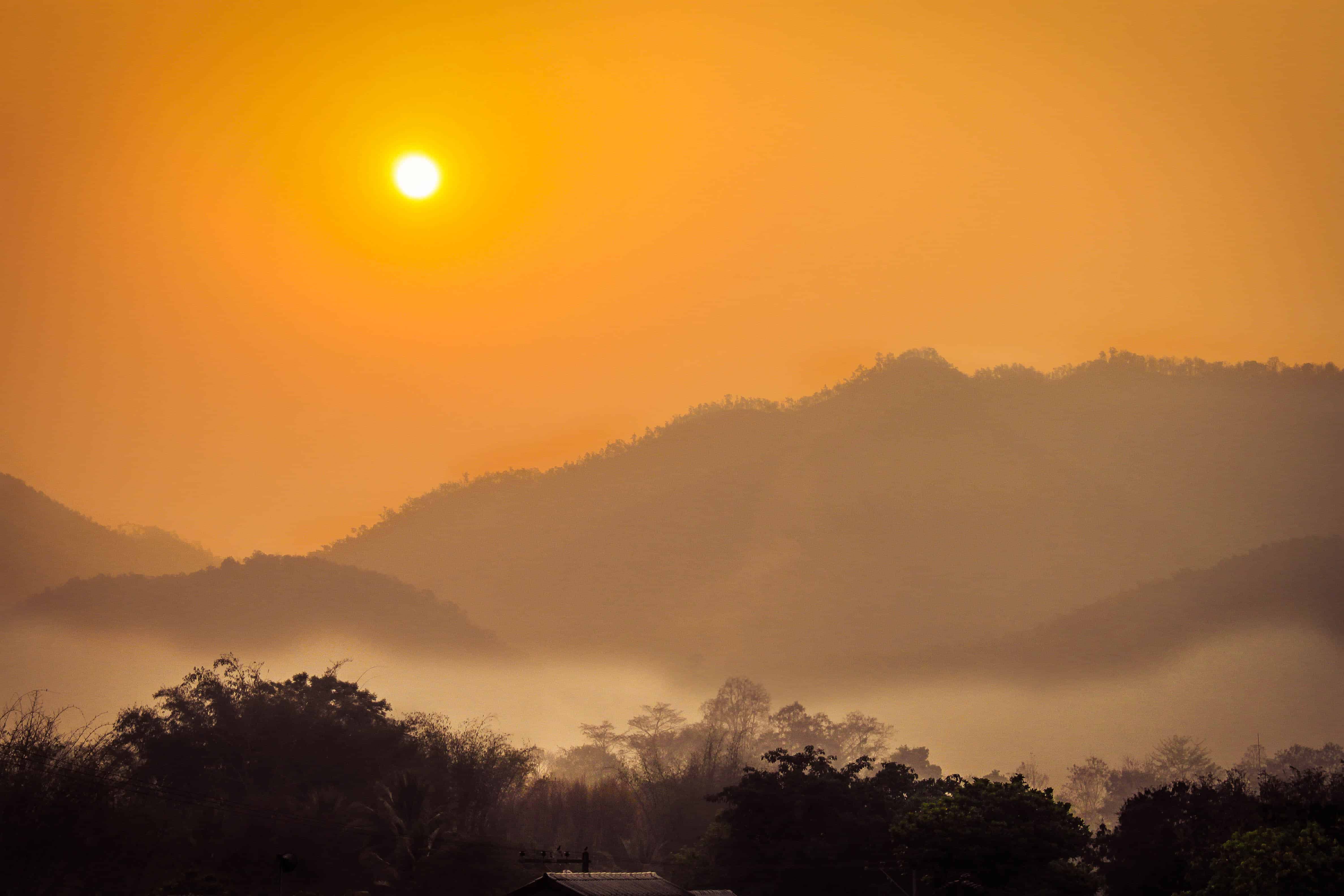 Gili Trawangan (Indonesia)
Another part of Indonesia that's really great as a solo female travel destination is Gili Trawangan. The largest of the three Gili Islands, and the one furthest from the mainland, Gili Trawangan is nothing less than a tropical island paradise where you can sunbathe, swim, and dive. There are no cars on the Gili islands. Just bikes and horse-drawn carts. Just imagine the silence.
Read next: 14 things to do in Gili Trawangan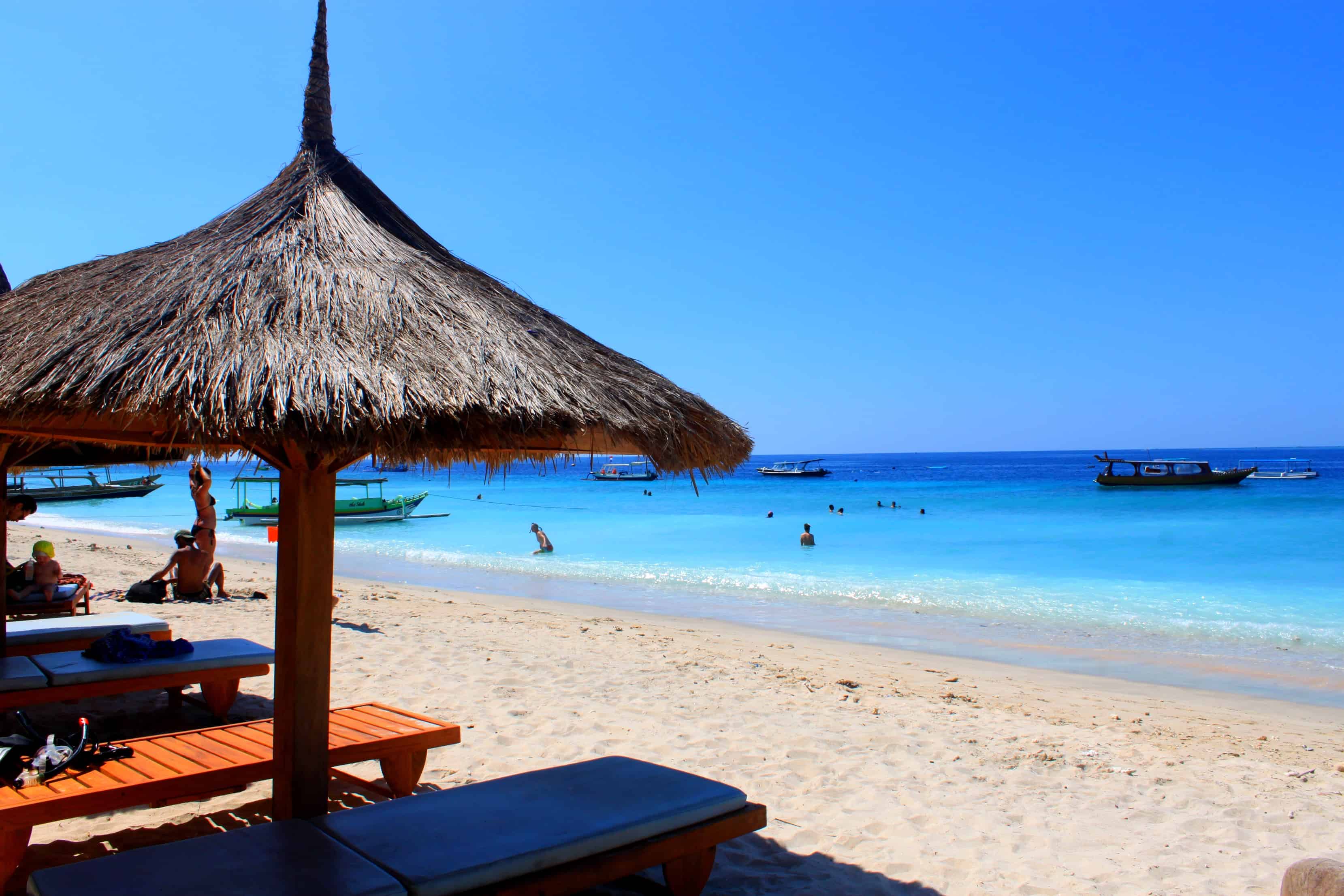 Hong Kong
Despite its size and how overwhelmingly busy it can be, Hong Kong also deserves a spot on my list of the safest places to travel alone – especially among solo female travel destinations. The people of Hong Kong are used to tourists, infrastructure is great and easy, and English is widely spoken. Don't miss out on visiting Hong Kong – it's perfect as a stopover!
Read next: Your travel guide to China
Japan
Although I haven't been to Japan YET, I've only heard praises when it comes to safety and easy travelling. It's often and famously touted as one of the safest countries to visit, solo traveller or not. And I can easily imagine.
The Japanese people I've met have been peaceful, respectful, helpful, and kind. And on top of that it's spotlessly clean everywhere (koi fish swim in the storm drains). For a safe and magical solo travel experience, Japan is a great bet. I wouldn't think twice about going there by myself. 
Tips for traveling alone
Okay, so you've seen some of the best places to travel alone in Asia. Let's talk about the practical stuff, like what to pack, how to get around and other solo travel tips.
What to pack
Southeast Asia is hot, so light summer clothes are always a must-take. The most important thing in Asia is feeling comfortable, so think sandals, shorts, thin and breathable clothes. Also make sure to bring mosquito repellent everywhere you go. Check out my Ultimate Asia packing list for all the details!
How to get around
If you're planning to take a bus or a train between cities or even across borders, the best way to organise, plan, and book those trains and buses is with 12Go. It's an Asia-specific travel site that helps you book whatever you need to get around easily.
How to meet other people
The best way to meet people when travelling is by booking an organised tour. On tours, you meet likeminded solo travellers and it's just the best way to make some new friends.
Every single time I take a tour, I get chatting with a fellow solo traveller and I have some great company to enjoy the day or even the week with. And to do that, you can book a tour through GetYourGuide, wherever you are in the world.
General safety tips for solo travellers
Despite being safe countries, you obviously need to take a few precautions. Things like getting yourself a rubber doorstop for your hotel room, watching what you drink and where. Never overdo it with the alcohol if you're travelling alone; you never want to feel vulnerable or lost. Also make sure you have the address of your hotel, as well as the local emergency numbers for the emergency services written down. Read all my best safety tips for solo travel.
Door stopper / Pad locks / Safety scarf / Personal alarm
Book your trip
Book your flight – The best way to find cheap flights is through either Skyscanner or Kiwi. Both sites do all the legwork for you when it comes to searching for the best and cheapest flights to anywhere in the world. I always use both to find the very best deals.
Find your accommodation – Whether you're looking for a hotel, a hostel or an Airbnb, you can find what you need on Booking.com. Here you can check out the best deals, look at user reviews, look through photos, and pick the very best hotel for your needs and your price range.
Don't forget travel insurance – Never ever go anywhere without travel insurance, trust me! It can save you in so many ways, whether through accident, illness or lost luggage. It has certainly saved me! I always book through World Nomads Travel Insurance. A fantastic insurance company!
Read more posts about solo travel