20 adventurous things to do in Bali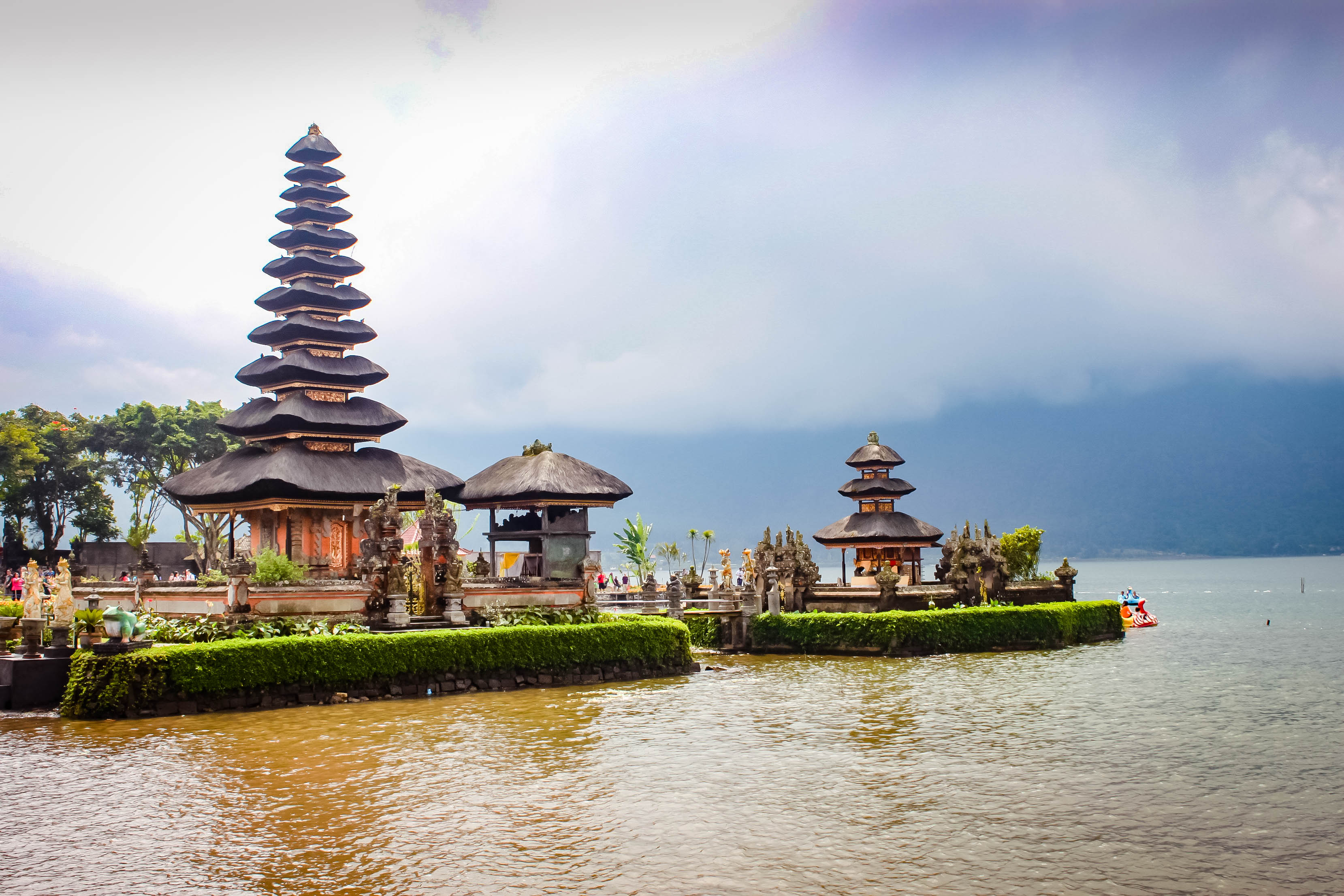 Despite the fairly small size, there are so many adventurous things to do in Bali. From white water rafting, diving and volcano hiking to wellness and yoga retreats, wildlife watching and temples.
I spent more than a month here and loved every minute of it. In this post, I've shared the best adventures in Bali so you can have an amazing trip, too.
Let's get started.
Read next: Where to stay in Bali
This post contains referral links for products I love. Adventurous Miriam earns a small commission at no extra cost to you if you make a purchase through my links. Thank you for your support ♡ Learn more
Fun Bali adventures
If you like adventures, you'll love Bali.
You've got the coast where you can swim, tan, dive or learn how to dive. And then there's Ubud, which is the heart of the island, surrounded by glorious rice fields.
Adventures in Bali are scattered around the island, but if you stay in Ubud (inland) or by the coast, you'll be able to find day tours or a private driver so you can explore.
How to get around in Bali
There are two main ways to experience the Bali adventure activities.
One, is booking a day tour. With some of the activities on this Bali itinerary you'll need to book a tour, for instance river rafting or the ATV tour.
The other is renting a private driver for a day or two and give him a list of the most adventurous things to do in Bali. I did a mix of both, and it was the perfect solution.
Where to stay in Bali
I stayed in Ubud and highly recommend you to do the same. Here, you'll find lots of day trips, plus it's conveniently located with most main sights in a close range. If you'd rather stay near the beach, I recommend Canggu.
Ubud: Purana Suite Ubud (⭐9.5) Outdoor swimming pool, a spa and wellness centre awaits you at this amazing hotel. If you're looking for that classic Bali hotel experience you're seeing on Instagram, this is it. Book here.
Canggu: Ecozy Dijiwa Canggu (⭐9.2) Friendly staff and great location close to the beach and amazing restaurants. This 4-star hotel is the perfect place to stay in Canggu. Book here.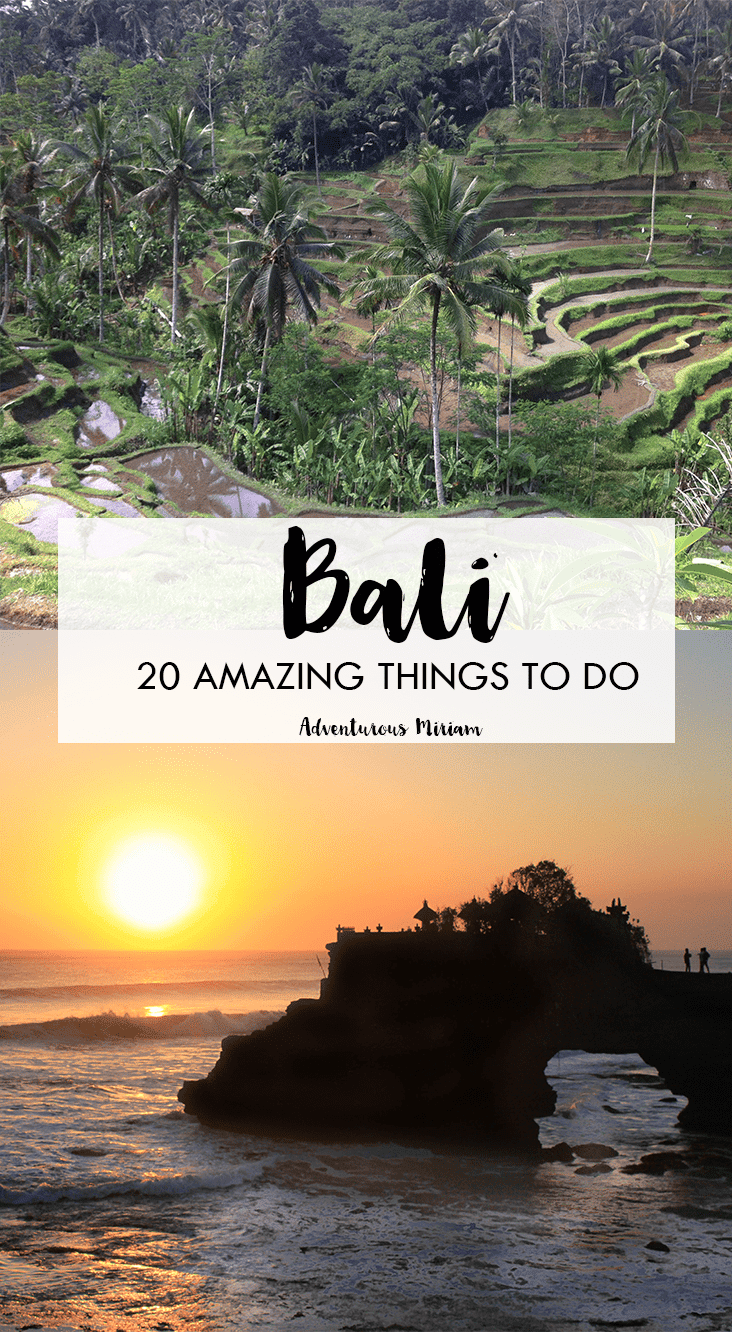 20 adventurous things to do in Bali
1. Climb Mount Batur at sunrise
Feeling adventurous and in good shape? Then hike Bali's most active volcano and reach the summit in time to catch the sunrise. It's a magnificent view from above the clouds, and a once in a lifetime experience if you ask me.
Oh, and the highlight aside from the view? You'll get to taste delicious eggs cooked over the volcano.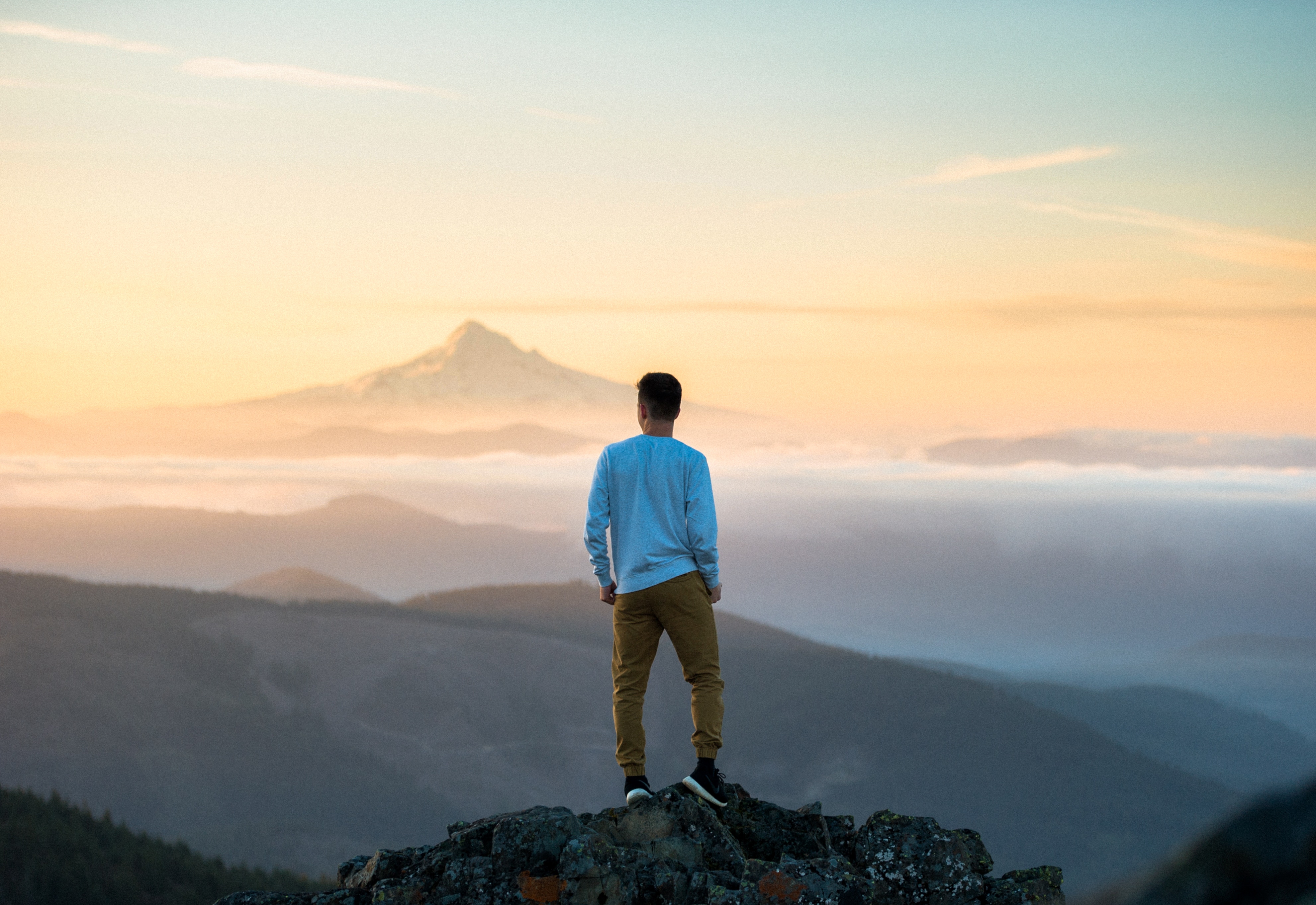 2. Bike tour through the rice fields
In Ubud you can find an abundance of tour companies offering bike trips around the island.
The typical tour is a 40 km mostly downhill bike trip that includes breakfast at the top of a mountain, a visit to a coffee farm and a traditional Balinese village on the way down.
You'll stop at a restaurant before heading back, but this meal is not included in the tour price.
Book your bike trip here: Bali cycling tour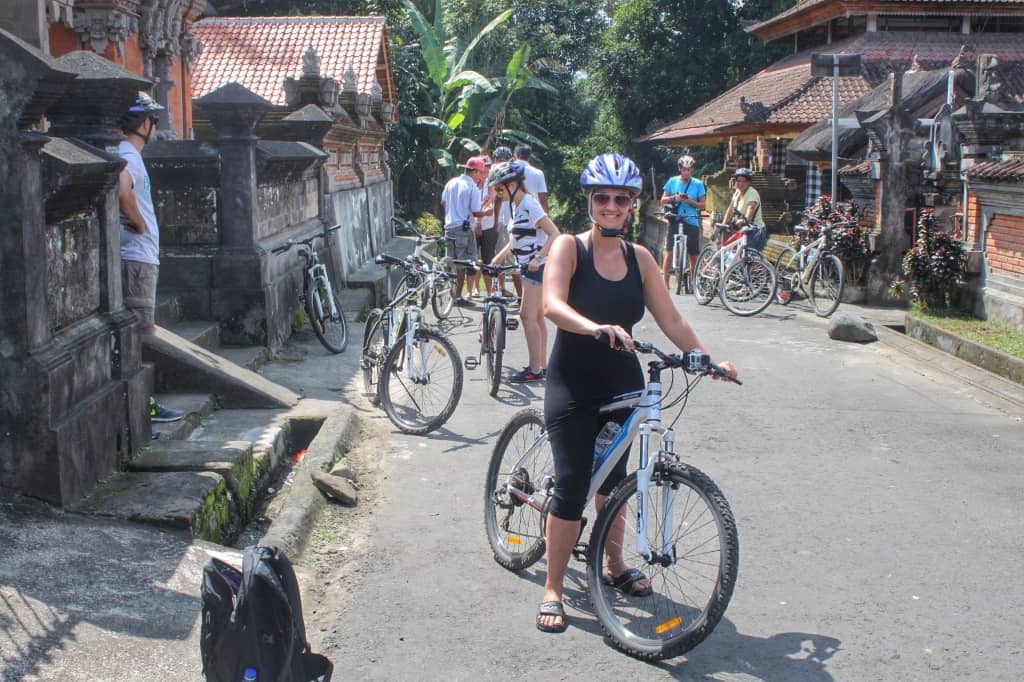 3. Learn how to surf
Bali is one of the most iconic surf destinations in the world.
A good time to enjoy Bali's waves without the crowds is from October to April with the most popular season being May through September. You'll get perfect waves, offshore winds, warm water and sun all year round.
Check out this beginner surfing lesson to learn the basics so you can hit the waves with confidence.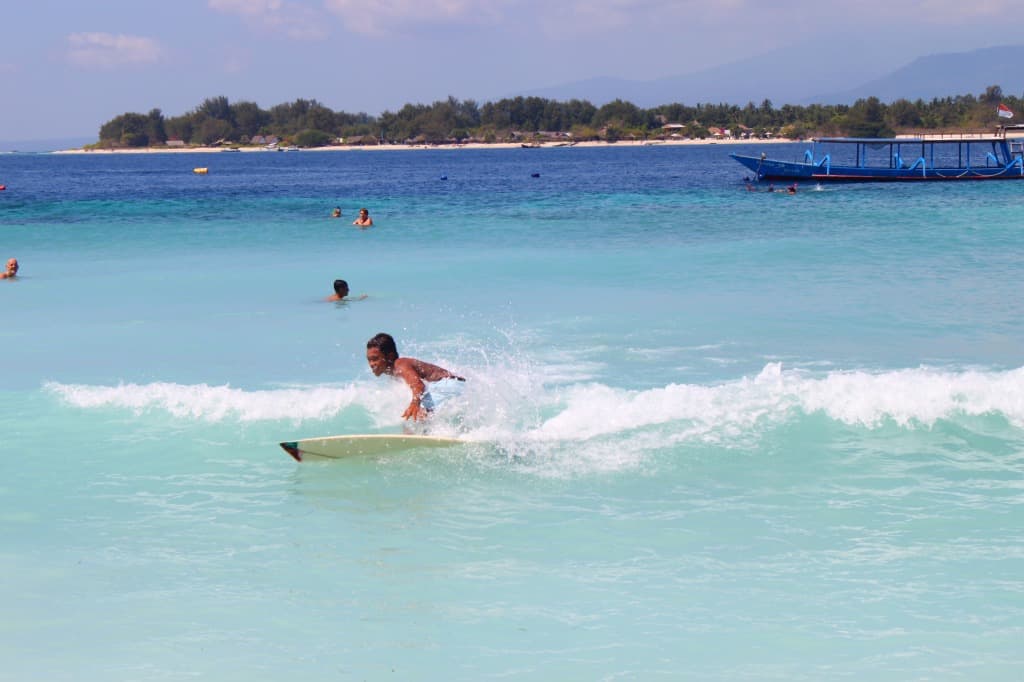 4. Explore UNESCO rice fields
Price: Free activity
Bali's most charming feature is without doubt its rice paddies. If you're staying in Ubud, you will have easy access to a walk through the terraced fields.
The most popular ones are Tegalalang and Jatiluwih which are in the same area.
On the latter, the vast expanses of green rice paddies are stepped along an entire mountain, from its peak to where its foot meets the sea. Plus Jatiluwih Rice Terraces is a UNESCO site. It's truly stunning.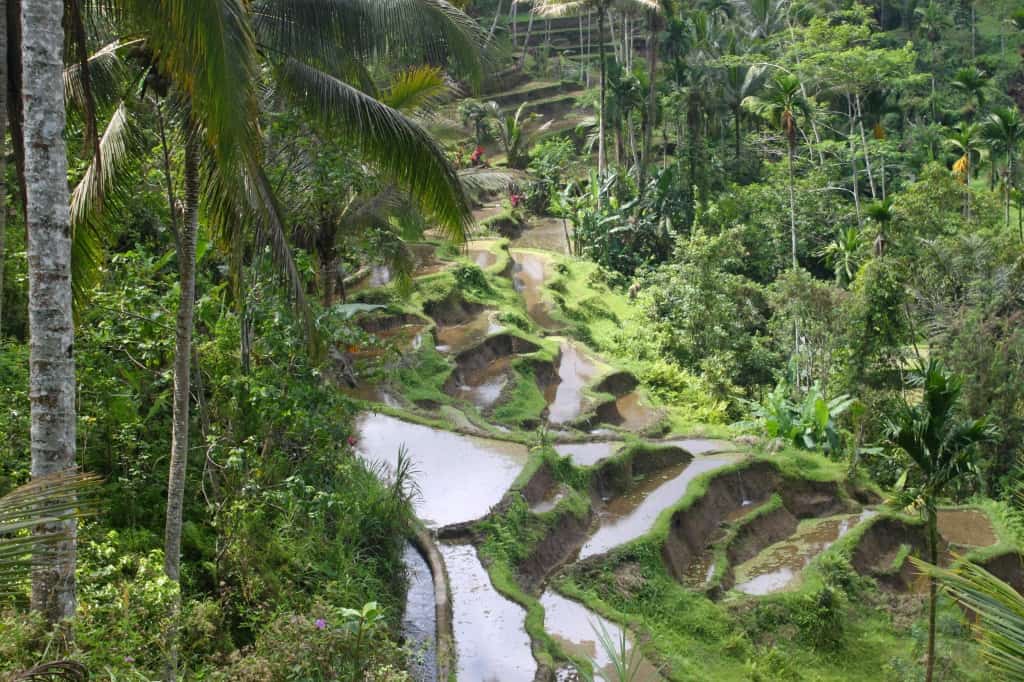 5. Hold a Rhinoceros beetle at Bali Butterfly park
Visit Bali butterfly park and get the chance to see a butterfly be born. The park has really nice surroundings for the animals plus a nursery where new butterflies are being hatched every day.
The park also has other insects such as the Rhinoceros beetle, huge walking sticks, leaf insects and the most adorable little critter. You can get up close with all them.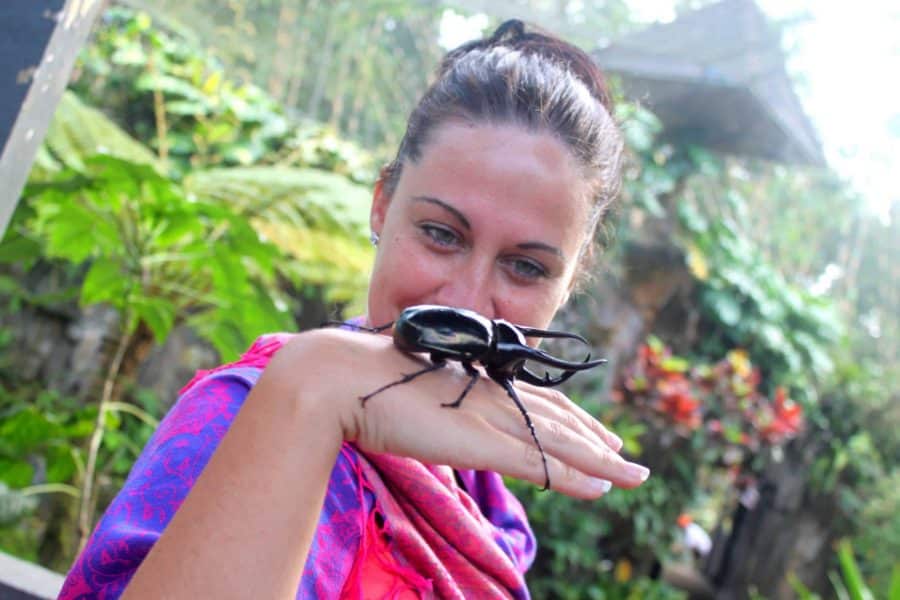 6. Explore Ubud Monkey Forest
If you feel particularly adventurous, then check out the notorious monkey forest in Ubud.
This forest is home to over 600 aggressive and rather cheeky monkeys. Although the place is visited by hundreds of tourists every day, the word is that people often get attacked, bit or mugged by these spoiled macaques.
If you're staying in Ubud, the easiest is to just walk there and get a ticket by the entrance. If you're coming from Seminyak or somewhere else in Bali, you can take a day tour to the Monkey Forest and other Ubud highlights.
7. Go river rafting
Price: $30
Of all the adventurous things to do in Bali, this is among the top 3.
On this river rafting tour, you'll be rafting to a backdrop of wild unspoiled jungle, towering gorges and scenic rice terraces. The tours usually last 3-4 hours, and you'll get to take a shower and have lunch, too.
Book here: Ayung River: All Inclusive Rafting Adventure
8. Diving
While you shouldn't expect to find squeaky white sand and turquoise waters, Bali still has a rich assortment of diving sites and beaches from those with big rocks created by corals or lava to those covered fully with white or black sand.
If you'd like to scuba dive on your trip to Bali, I recommend checking out the best diving experiences from Viator. You'll find shipwrecks and manta ray dives.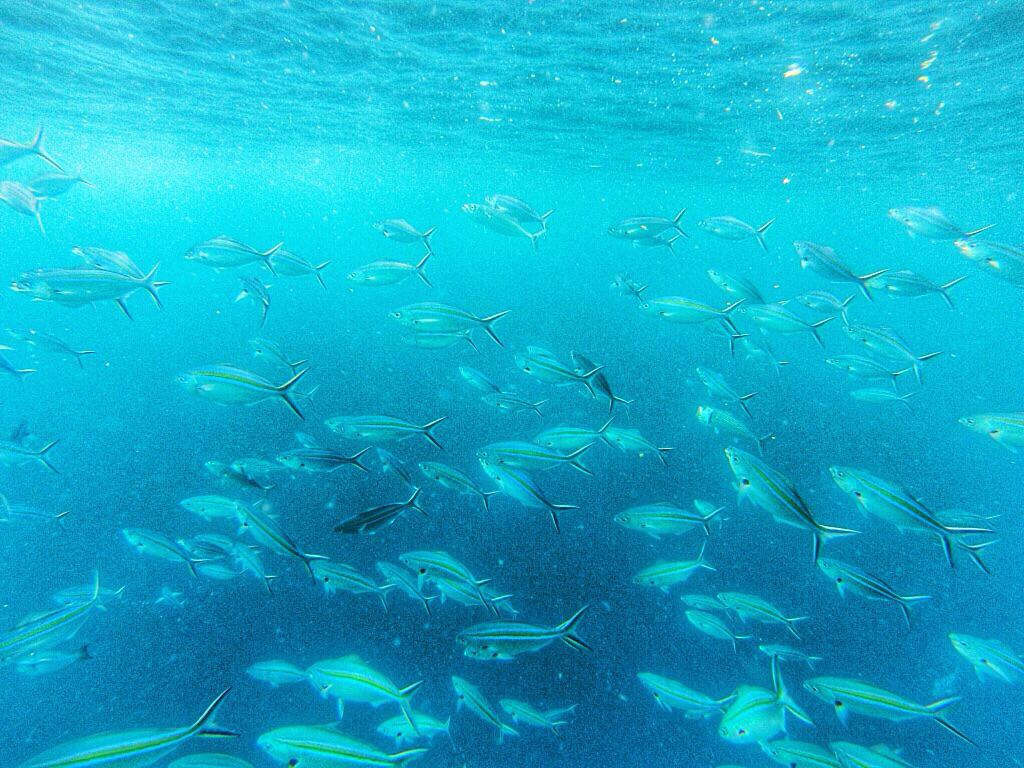 9. Try an ATV tour
If you find yourself restless after spending time at the pool or doing yoga all day, then get your adrenaline pumping with some outdoor adventure sports!
An ATV is one of the popular options. Book your tour here.
10. Explore waterfalls
Bali's waterfalls are world-class. They're stunning, tropical and so, so worth visiting!
On this tour, you'll visit three of the most picturesque waterfalls around Ubud – Tibumana Waterfall, nestled in the jungle, Tukad Cepung, concealed behind a cave, and Tegenungan Waterfall.
And the best part?
You won't have to worry about transportation as you'll be picked up and dropped off. Plus, you will enjoy a delicious Balinese lunch at a traditional "warung" along the way.
11. Explore the temples in Bali
Bali is enriched with temples. The island has over 20,000 in total and although it's impossible to visit them all, a handful of them are definitely worth a visit.
The six most popular temples in Bali are: Pura Taman Ayun, Pura Ulun Danu, Tirta Empul, Besakih, the ancient Gateway to Heaven at Lempuyang Temple and Tanah Lot (for sunset).
I recommend booking a private driver for the day and give him a list of the temples you want to visit. That's what I did, and it was the perfect solution. I don't know of any tours that take you to all the main temples in a day, so this is a great way to maximise your time.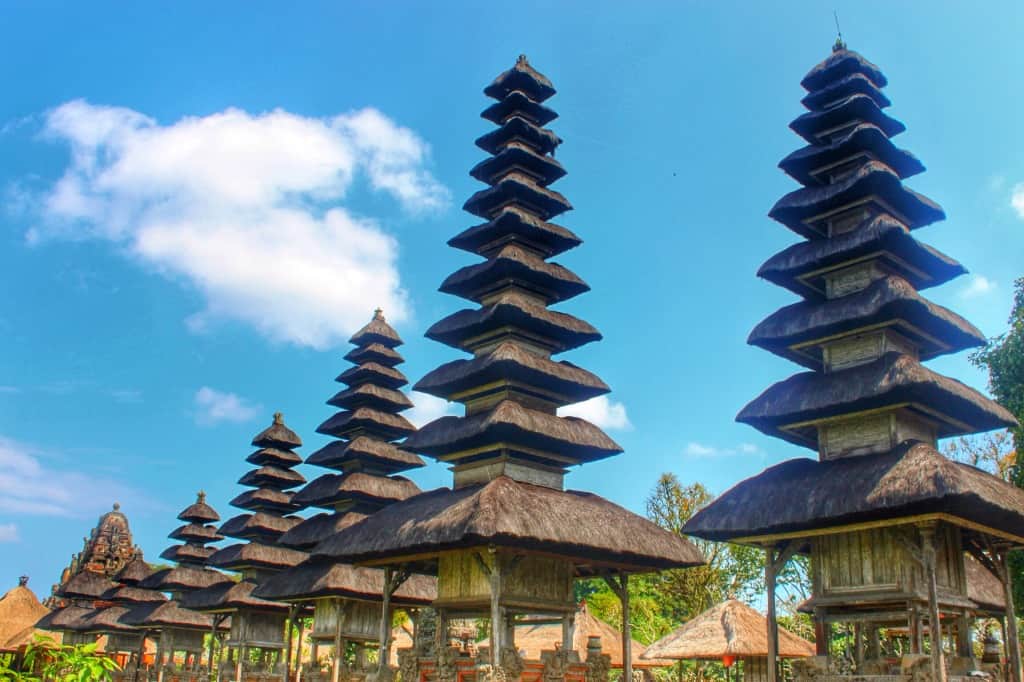 12. Create your own yoga retreat
Whether you're an experienced yogi or a curious newbie, a yoga retreat is a great way to refresh and rejuvenate.
Imagine practicing the cobra pose to the sound of a running waterfall while looking at a lush rice field – that's what a retreat in Bali is like.
You can read all about how I planned my yoga retreat in Ubud right here. You can also find the best organised spiritual retreats in Bali here.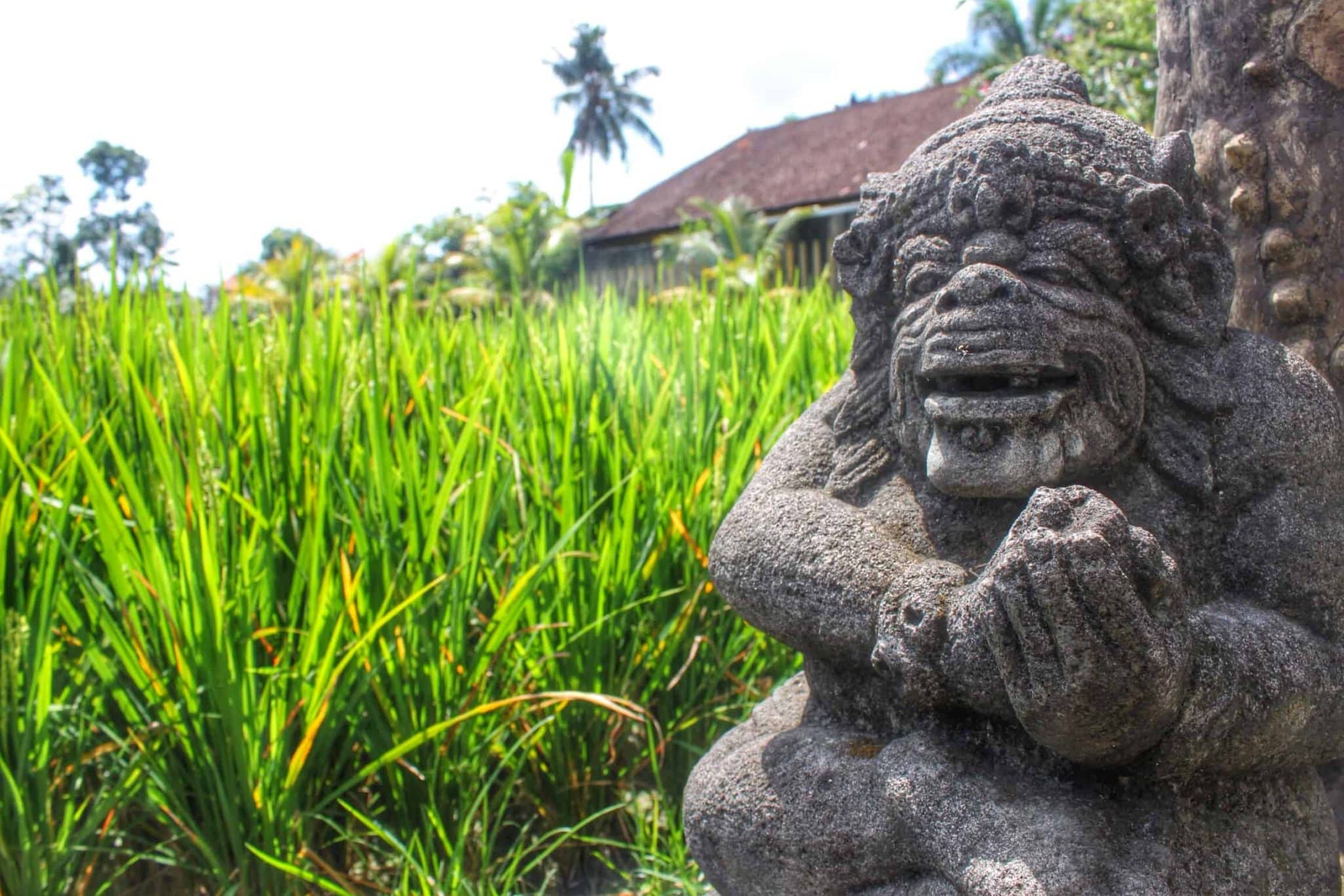 13. Experience a kecak trance ceremony
Bali is rich in culture and religion, and no matter where you are on this island, you'll get the chance to see a traditional dance with exotic masks and mythic storytelling.
There are several performances to choose between, but I was particularly impressed by the kecak trance dance. I watched it in Ubud, but supposedly it is prettier in Uluwatu because of the scenic view.
Book a Kecak Fire and Dance Show in Uluwatu here.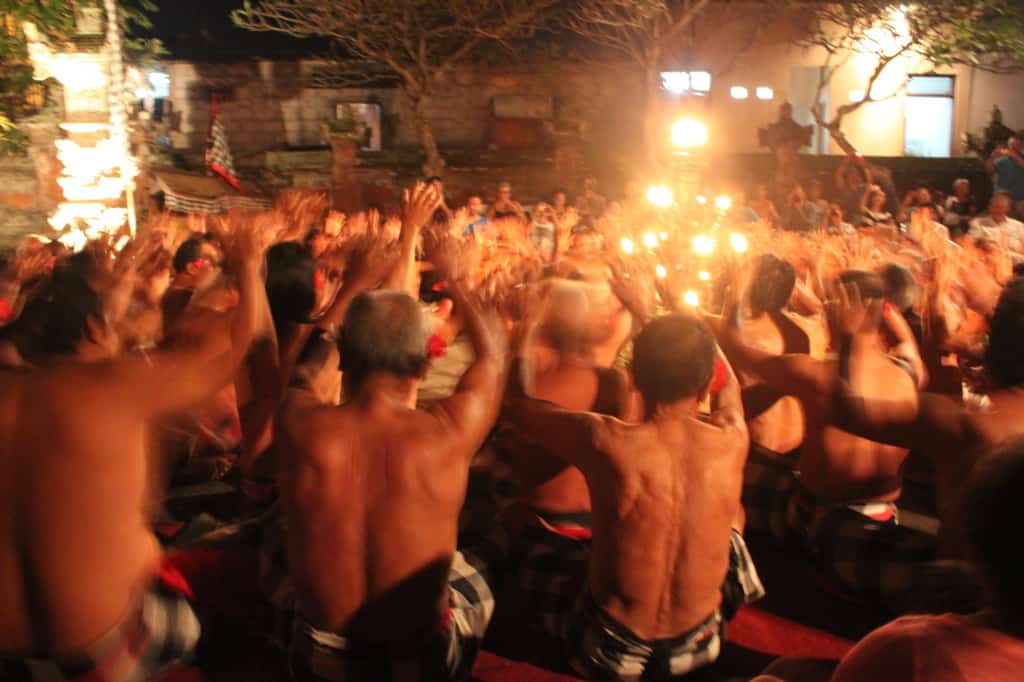 14. Visit a coffee farm
Price: Free activity
For coffee connoisseurs, this is mandatory when in Bali. At the coffee farms, they explain the process of the coffee and show you around. You might even get served free tastings of tea and coffee.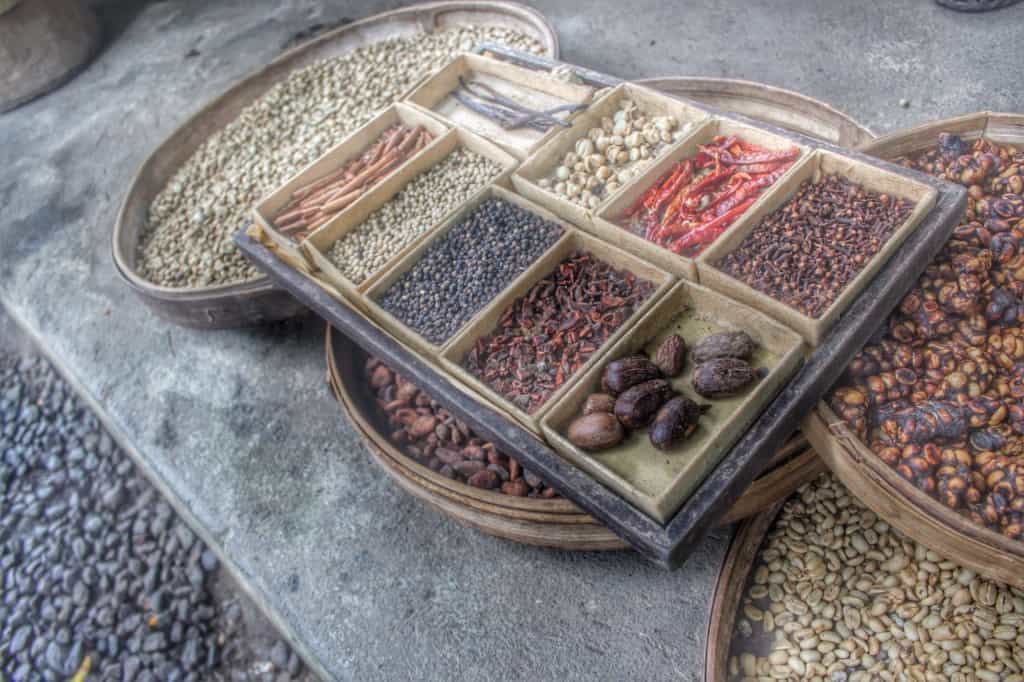 15. Adventure tour of Ubud
As you might have picked up by now, I'm a huge fan of Ubud.
But seriously, some of the best adventures in Bali are right here. While you can explore Ubud on your own, a more convenient way is to check out this adventure tour.
You'll get to visit the famous Ubud Monkey Forest, trek through the UNESCO-listed Tegalalang rice terraces, and indulge in a coffee plantation tour. After that, you can soar through the trees on a jungle swing before cooling off at the Tegenungan waterfall.
16. Aah, a spa
Price: 85,000 – 300,000 Rupiah ($7-25)
Balinese masseurs are the best in the world, so you shouldn't leave without getting at least one massage. I LOVE being pampered, so I went to Taksu Spa almost every single day for a massage.
The massage itself was ahmaaazing, but the surroundings just added that little extra. It has that jungle vibe and comes with an outdoor shower. If you want to treat yourself, this is where you should go.
17. Watch the sunset at Tanah Lot
Bali has the most beautiful sunsets and some pretty awesome places to watch it from. My favourite spot was Tanah Lot, which is a temple at the sea.
Hundreds of people were gathered on the lawn in silence while watching the sun set in the horizon. It was magical.
Like I mentioned earlier, my driver took me to all the most iconic Bali temples, ending at Tanah Lot. If you don't want to spend a whole day temple watching, you could just take a taxi or use 12go from Ubud or whereever you're based in Bali.
18. Join a Balinese cooking class
Price: $24-30
Discover the secrets of authentic Balinese cooking by joining a cooking class.
The classes are often packaged with early morning market tours that let you explore the variety of fresh tropical vegetables and aromatic spices before you learn to make your own traditional dishes from satay to spicy sambal sauces.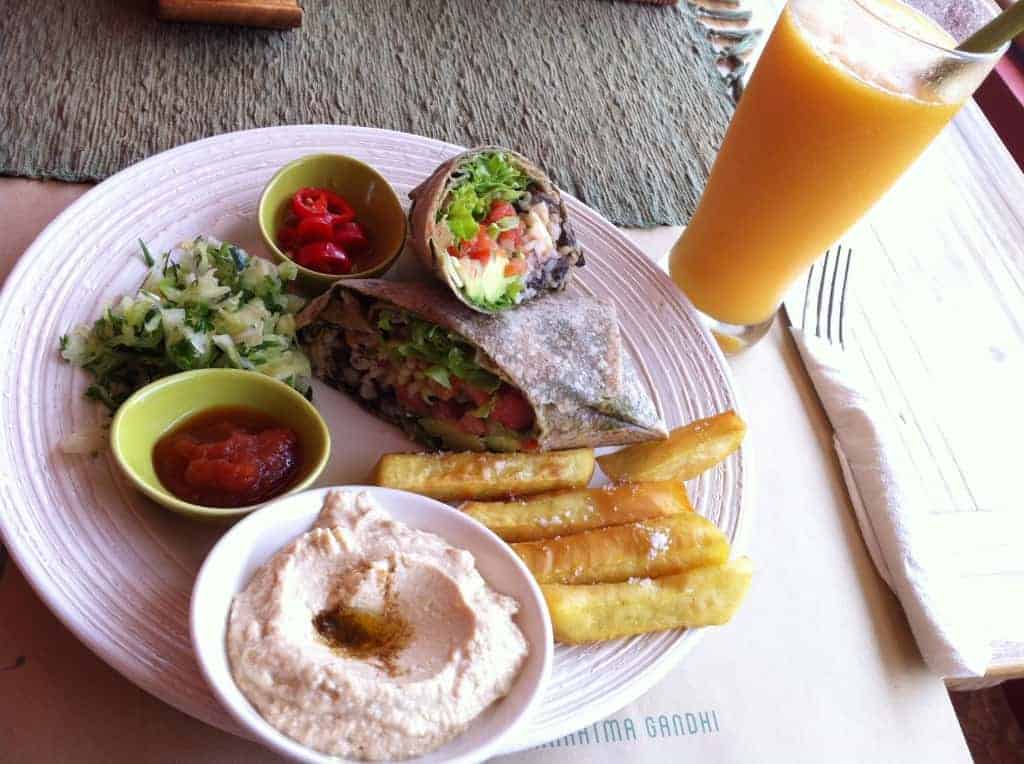 19. Help return baby turtles into the sea
The Turtle Breeding Sanctuary has a turtle hatchery and is run with support from WWF. It's free to visit, but you have the option to return the turtles back into the sea for a donation of 100,000 Rupiah ($8).
Note: The sanctuary is not the same as Turtle Island, which is a tourist trap.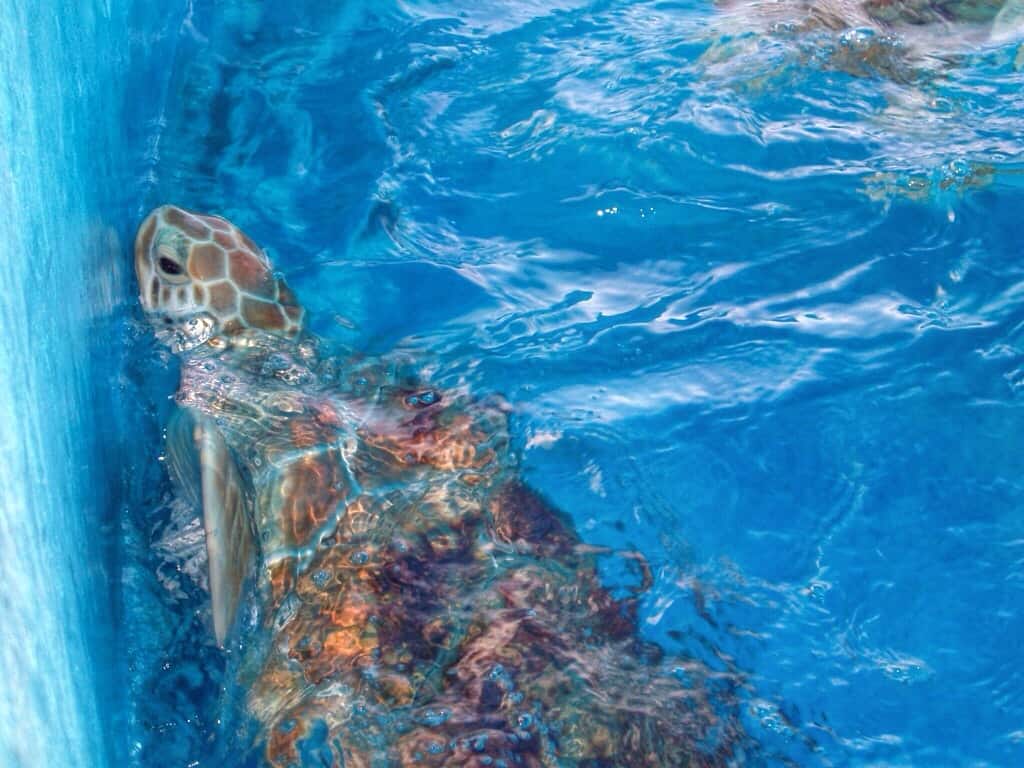 20. Visit a beach club in Seminyak
Price: Free entrance
Bali offers a lovely selection of beach clubs with ocean front and gorgeous settings.
Days can be spent in the infinity pool with swim-up bar, while nights are filled with the sounds of live DJs and ocean waves drinking aphrodisiac cocktails and expensive beer.
A beach club in Bali is the perfect place to watch the sunset with a cocktail in hand.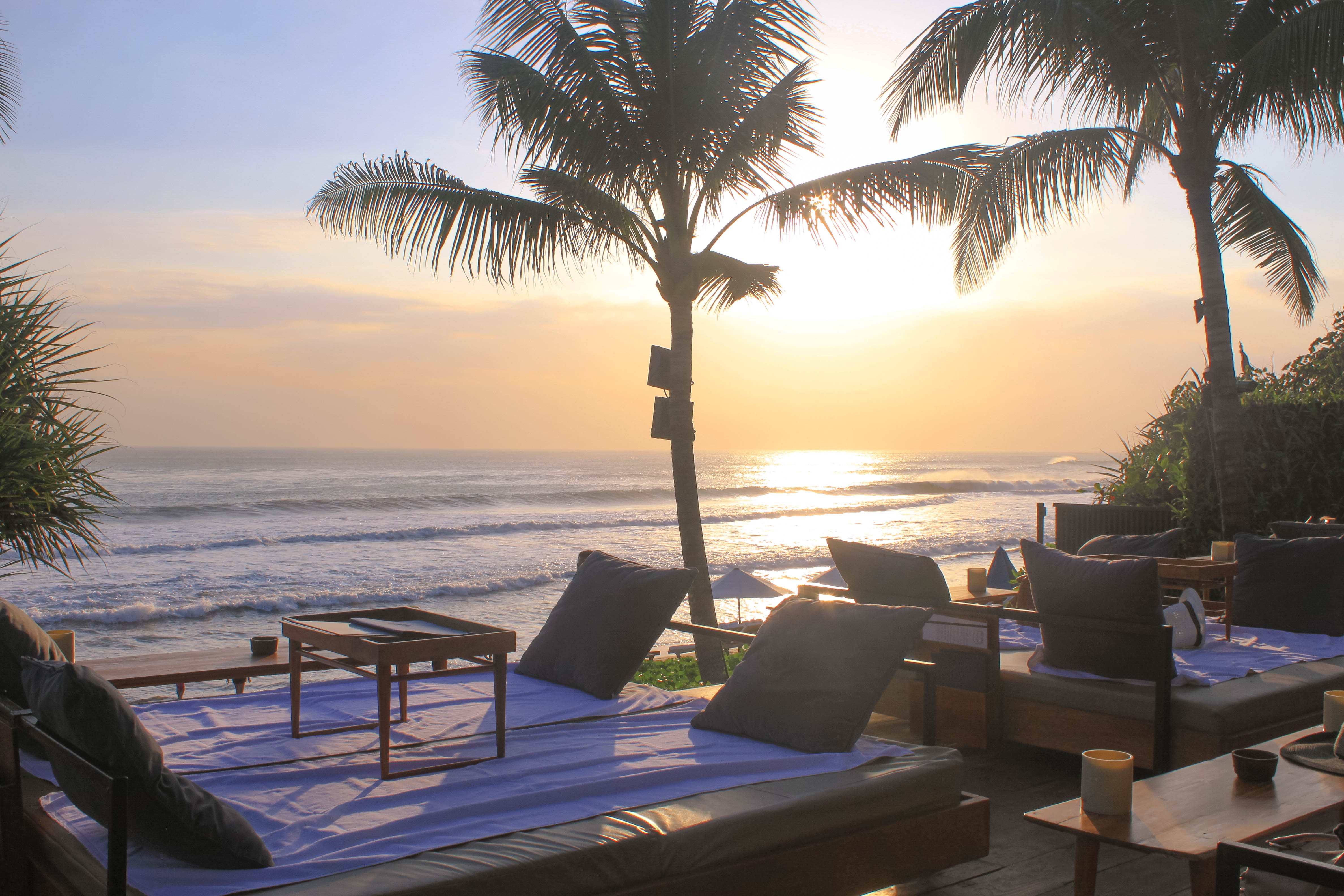 Got questions? Ask me anything about things to do in Bali.
More posts from Indonesia you'll love