5 reasons you should avoid Luwak coffee in Bali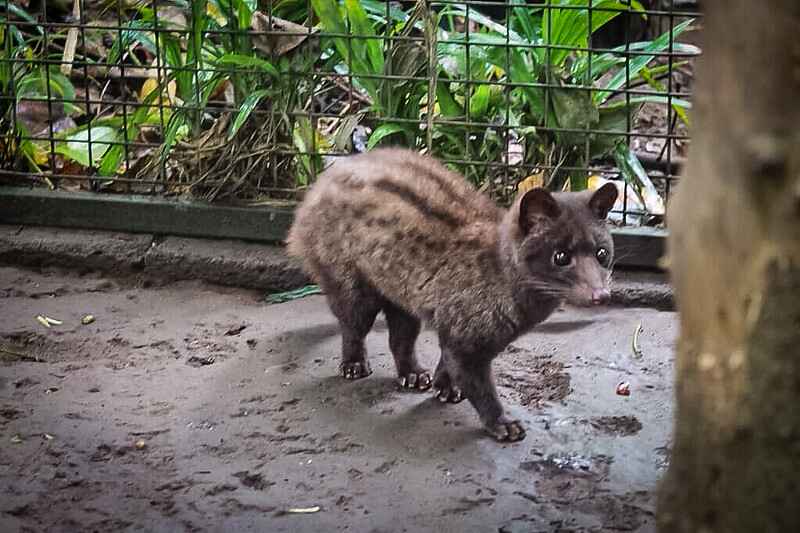 I'm not a big coffee drinker. In fact, not at all.
But when I got the chance to visit a coffee farm in Bali and learn about the world's most expensive and unique coffee, kopi luwak, I was intriuged.
Balinese kopi luwak is a type of coffee that comes from cherries that have been consumed, digested, and excreted by the Asian palm civet (also known as a luwak). It's a small mammal that looks like a cross between a cat and a raccoon.
The 'Bali poop coffee' is known as the world's best cup of coffee and lapelled as wild-sourced. But reality is that most kopi luwak is produced by civets held in inhumane and horrible conditions.
Here's why you should avoid drinking luwak coffee in Bali.
This post contains referral links for products I love. Adventurous Miriam earns a small commission at no extra cost to you if you make a purchase through my links. Thank you for your support ♡ Learn more
What is Luwak coffee?
Luwak coffee is made from coffee beans plucked from droppings of the luwak.
It's known as the world's most expensive coffee and can be found in cafés and coffee gardens in Bali, and elsewhere.
In the last 20 years, Kopi Luwak has become a luxurious and highly sought-after coffee, achieving celebrity status in its own right.
It's now stocked by specialty retailers around the world and has even made appearances on popular media outlets such as CNN News, Oprah, and The Bucket List – a Hollywood film featuring Jack Nicholson and Morgan Freeman.
Luwak coffee in bali
How is luwak made?
The unique and highly coveted taste of kopi luwak comes from its journey through the digestive tract of the luwak.
Unable to digest the cherry stones (i.e., coffee beans), the luwak excretes them along with its other droppings. These beans are then collected by farm workers and thoroughly cleaned before being dried in the Indonesian sun.
Following this, they are washed once more to ensure complete removal of any remaining outer shells.
Then they're roasted, grounded into powder and boiled – and voila! Supposedly the world's best cup of coffee: kopi luwak.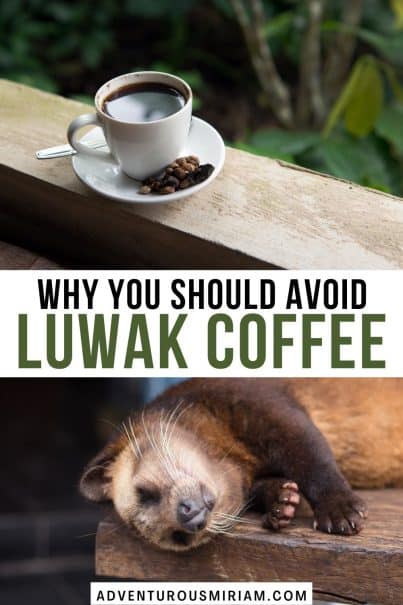 Why is Luwak so expensive?
Kopi Luwak is the world's most exclusive and expensive coffee, largely due to the way it's produced
The exotic coffee sells for $30-$100 per cup and $100-$600 per pound.
The world's best coffee?
For generations, Indonesian coffee producers have touted kopi luwak as the world's best-tasting coffee. Supposedly, the aroma is rich with a hint of chocolate, and has a caramel and earthy finish.
This is due to a few factors:
Civets are selective eaters and only consume the ripest coffee cherries.
Their digestive enzymes alter the proteins in the coffee beans, reducing acidity and resulting in a smoother cup of coffee.
Digestion removes any remaining fruit pulp that may be left on the bean during processing.
Luwak coffee in bali
5 reasons to avoid Luwak coffee in Bali
Just like foie gras, luwak coffee in Bali is made by force-feeding the animal. Even if you don't care about animal welfare, there are other reasons to avoid buying and drinking kopi luwak. Here are the top five reasons:
1. It's cruel
Originally, kopi luwak coffee in Bali comes from the droppings of wild luwaks, eating only the best, most ripe coffee cherries.
But during the last 20 years, it has been industrialised and overpriced. Today, luwak coffee mainly comes from caged wild luwaks, often kept in horrible conditions.
Luwak coffee is animal abuse.
They have no access to a dark, quiet place to rest during the day and are exposed to sunlight for long periods, leading to poor health and discomfort.
Many suffer from painful wounds that go untreated, while others display abnormal behaviour such as self-biting and pacing back and forth – signs of severe psychological distress. They are also forced to eat coffee beans.
2. The luwak industry could start the next pandemic
Luwak coffee is harvested from feces. Despite the health risks associated with consuming this product, it's still exported worldwide.
A PETA investigation has found that the industry has been linked to SARS and can cause the next pandemic. After the SARS outbreak in China, it was discovered that the SARS coronavirus had jumped from civet cats to humans.
Scientists have also identified civets as a possible "intermediate host" for COVID-19, which could potentially allow the virus to mutate and spread from bats to humans through these animals.
3. You're probably getting ripped off
While luwak coffee in Indonesia was once produced from wild civets, it's not anymore.
Instead, the industry intentionally mislabels luwak coffee made from captive luwaks.
Truth is, there's now no way to tell whether kopi luwak is made from wild or caged civets.
4. The quality isn't that good
The luwak coffee has been touted as the most exclusive coffee in the world. But is it really that good?
I haven't tasted luwak coffee myself, but Specialty Coffee Association and Nordic Coffee Culture have written it off as great marketing for bad coffee.
While the digestive process of civets does make coffee smoother, it also removes the good acids and distinctive flavour that define a specialty cup of coffee.
Also, by caging the animals, they are unable to select only the finest and ripest coffee cherries.
Bottom line, there is better coffee out there.
5. Help stop the demand
By boycotting the purchase of civet coffee, you can help reduce demand and thereby decrease prices.
When prices drop, it will no longer be profitable to subject civets to cruel conditions. This is one way that you can help put an end to the abuse of these animals and travel responsibly.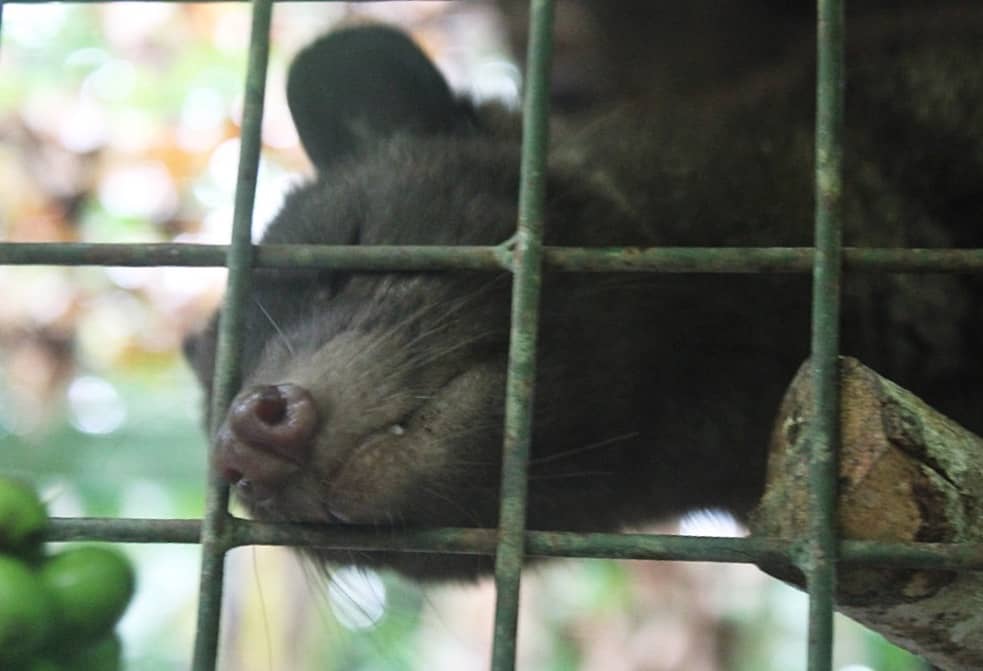 More posts from Bali you'll like