Adventurous Miriam uses affiliate links, which means that if you make a purchase through my links, I may earn an affiliate commission.
I'm not a big coffee drinker. In fact, not at all. But when I got the chance to visit a coffee farm in Bali and learn about the world's most expensive coffee which is made from… poop, I was strangely intrigued. Visiting a coffee farm was included in a bike tour so I signed up for a day of coffee touring and biking past rice fields, temples and jungle in blazing speed. Or so I thought.
But first things first..
THE BALI COFFEE FARM
First stop of the day was at one of Bali's numerous coffee farms. Upon arrival, we were shown through a narrow path surrounded by lush bushes and coffee plants. The guide gave us a speedy introduction to the brewing process and the farm's various coffee beans and spices. They had everything from cocoa beans, vanilla and cinnamon to different tea types and chilis.
Wondering what to do in Bali? Get my list of the 20 best activities here.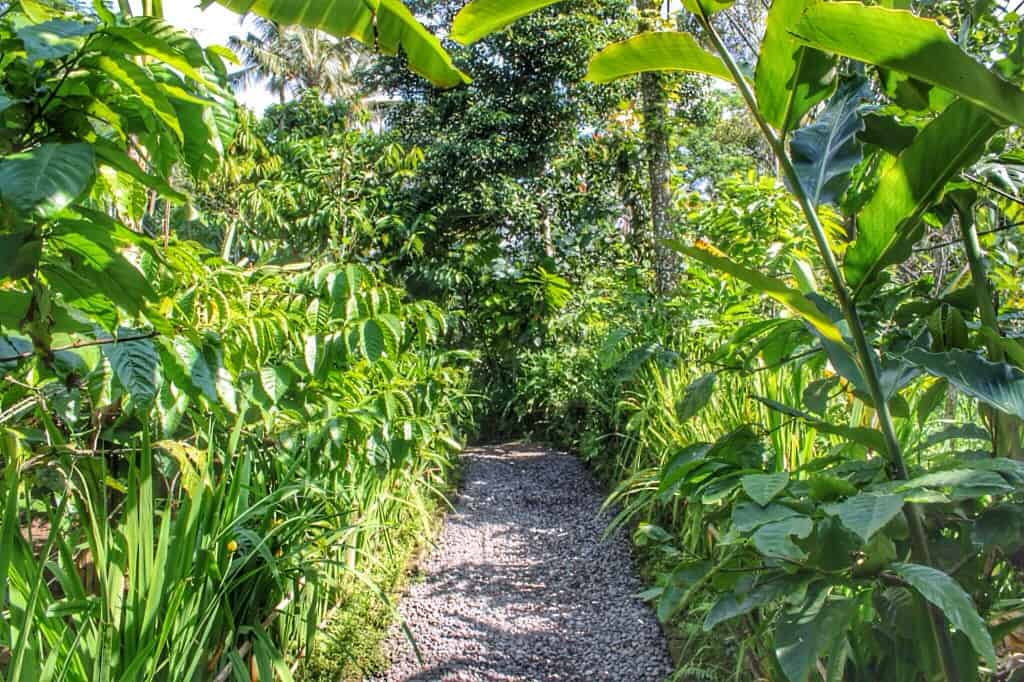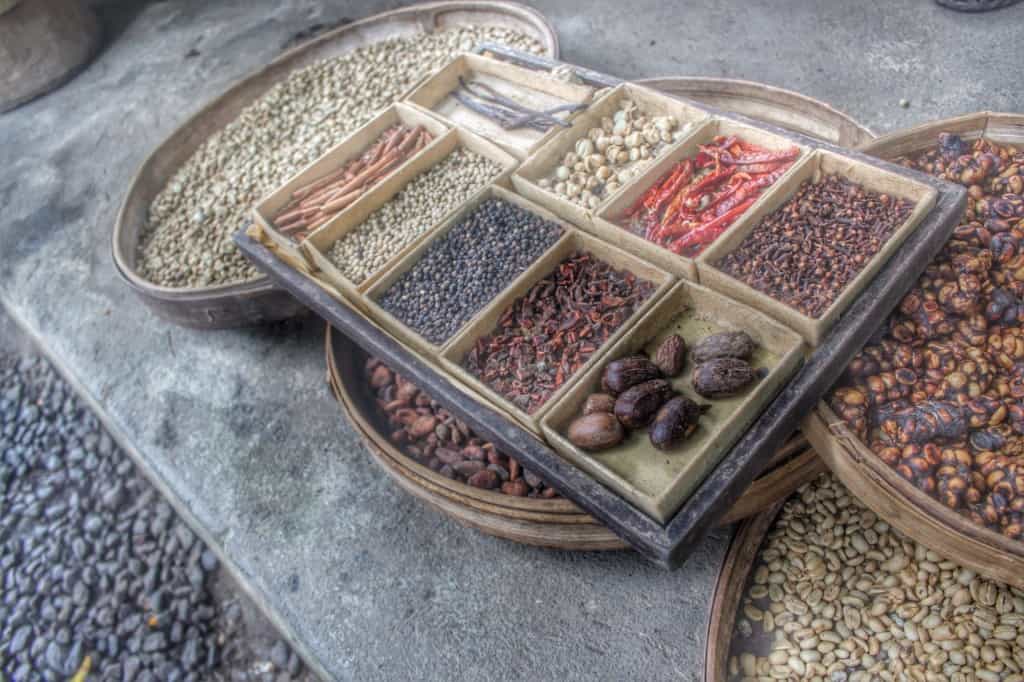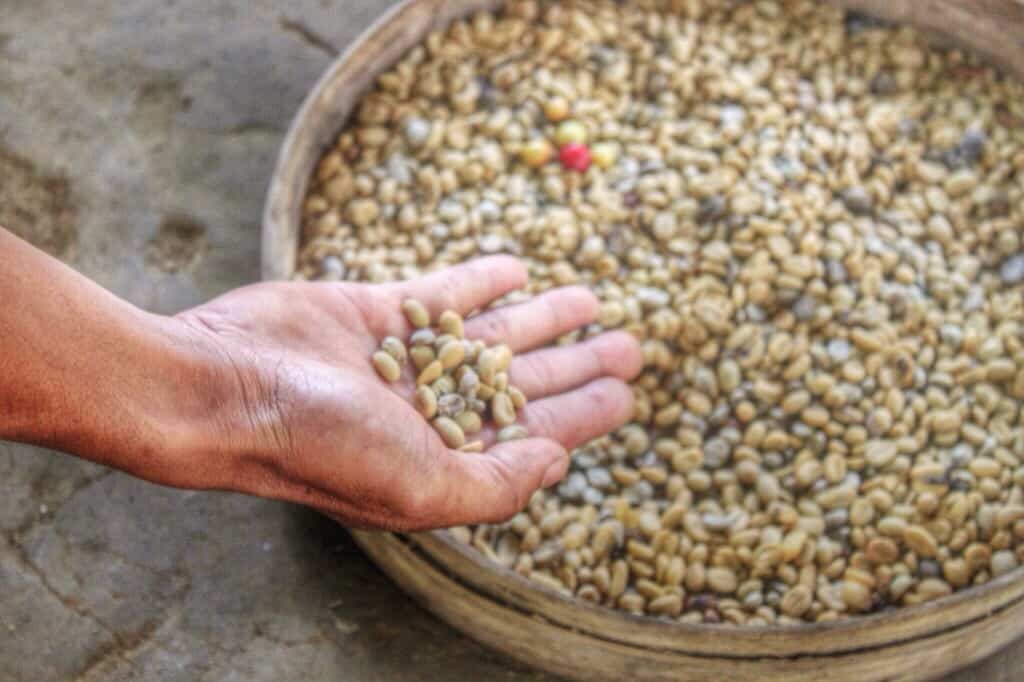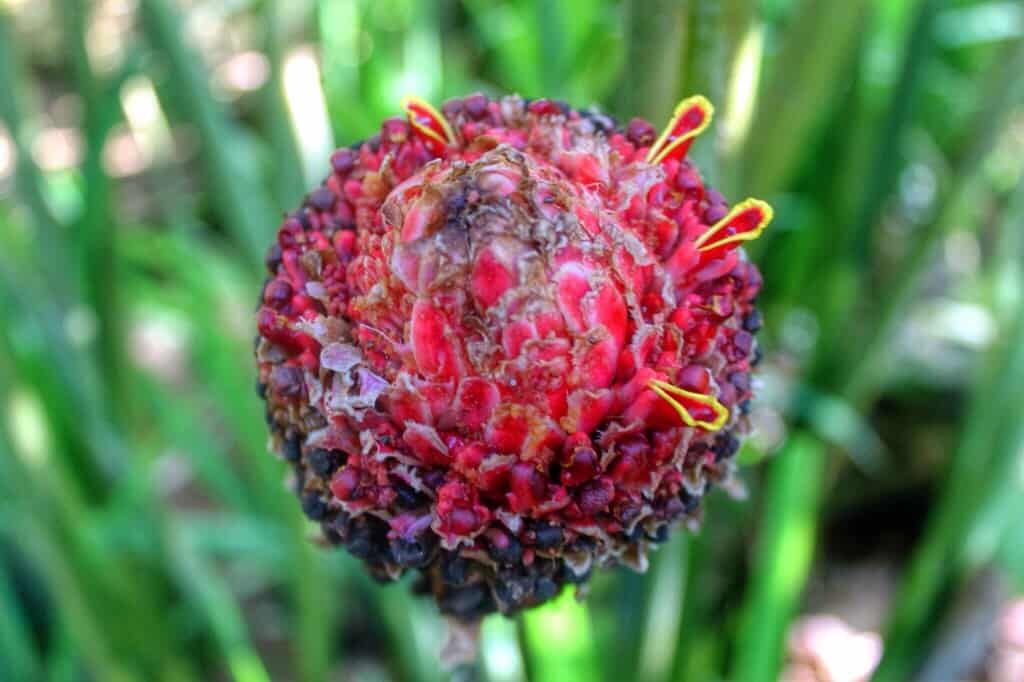 After witnessing how the coffee farmers roasted the beans, we were shown to a table area with a magnificent view of lush rice terraces. We were each served a selection of different coffee and herbal teas ranging from coffee ginseng, ginger tea, Bali coffee, lemon-grass tea, cocoa, Rosella tea and coconut coffee. They were all free.
Except for one…..
LUWAK COFFEE: DRINK UP, COFFEE SNOBS!
Although the guide's introduction to the coffee production was sparse, I did notice one thing he mentioned.
It was animal poop.
Not kidding.
On the guided tour, we were introduced to the Luwak – a furry little cat-like fella that loves to feast on coffee cherries. The luwaks eat the beans, that are left intact all the way through the digestion system, and they poop out what people refer to as a deliciously tasty bean.
So, on the coffee farms, they roast the beans, ground them into powder and boil them in water and voila! Supposedly the world's best cup of coffee. It's called Kopi Luwak.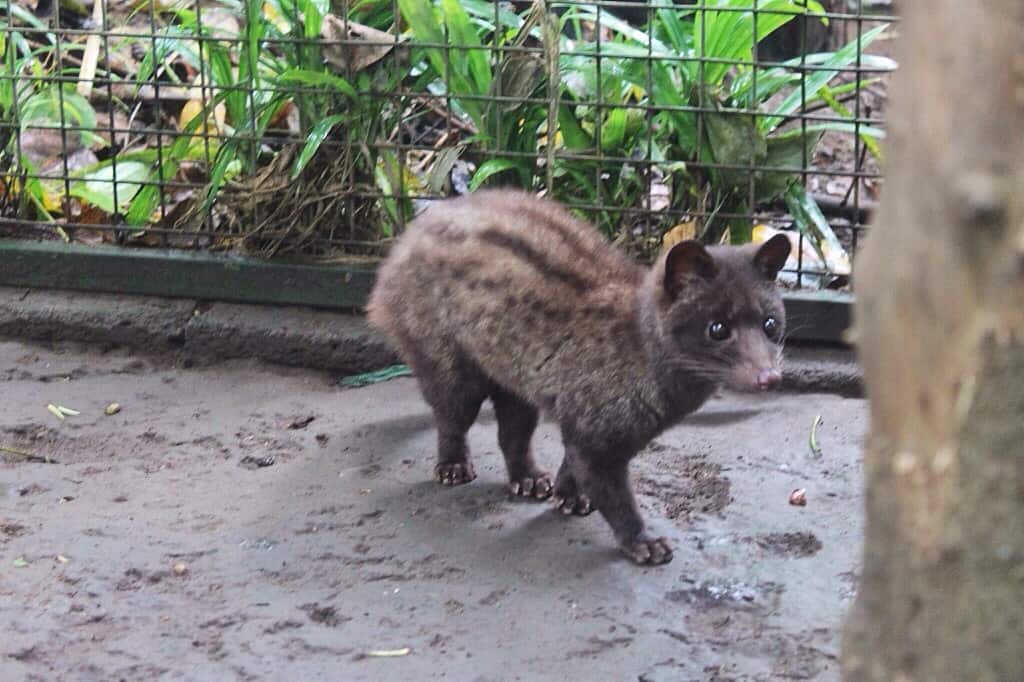 If you're in Bali, I dare you to give Kopi Luwak a try and tell me what you think. Without vomiting!
BALI BIKE TOUR: DRIVING MISS DAISY
After enjoying breakfast with a gorgeous view, we were shown outside where the mountain bikes were parked. Feeling naturally immortal, I was planning to have a mean ride down the steep mountain, speeding all the way of course.
Read next: 5 most popular temples in Bali
The guide got in front and ordered the group to follow him so I got in line. I put on my helmet. Adjusted my bad-ass shades and got on my bike. Building speed rather quickly, I was soon in front of the group right behind the guide who seemed to confuse the breaks for the pedal.
Let's go, let's go, let's go!
At first I didn't want to outpace him. He was the guide after all and maybe he wanted us to turn at one point, but with his 10km/hr he was ruining the fun and people (aherm) got impatient. After 10 minutes of driving like a grandma, everyone in the group blazed right past him.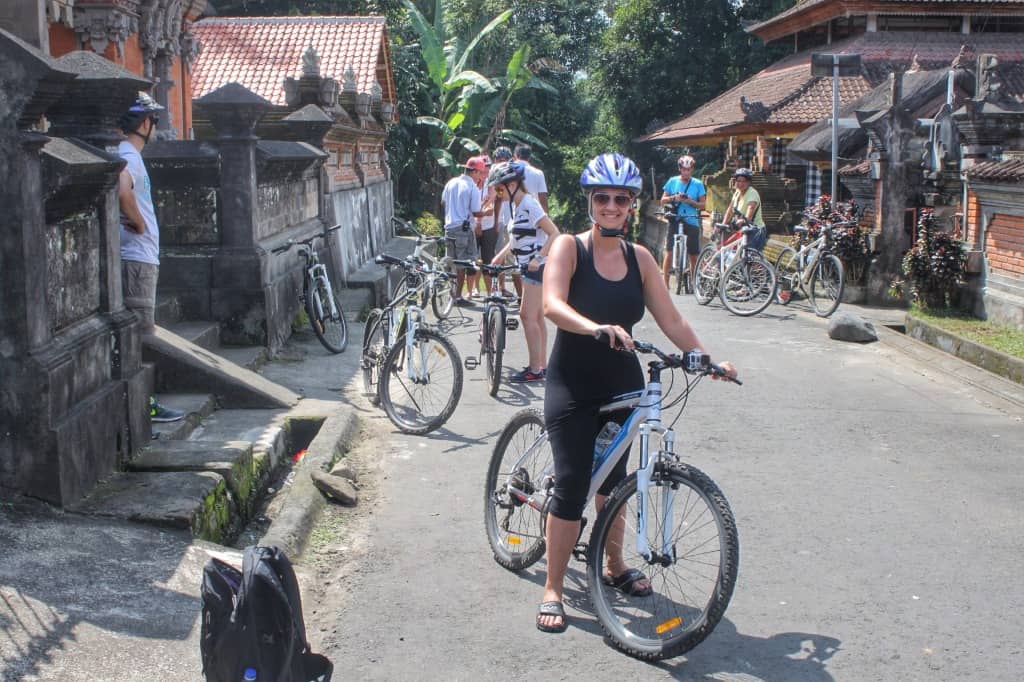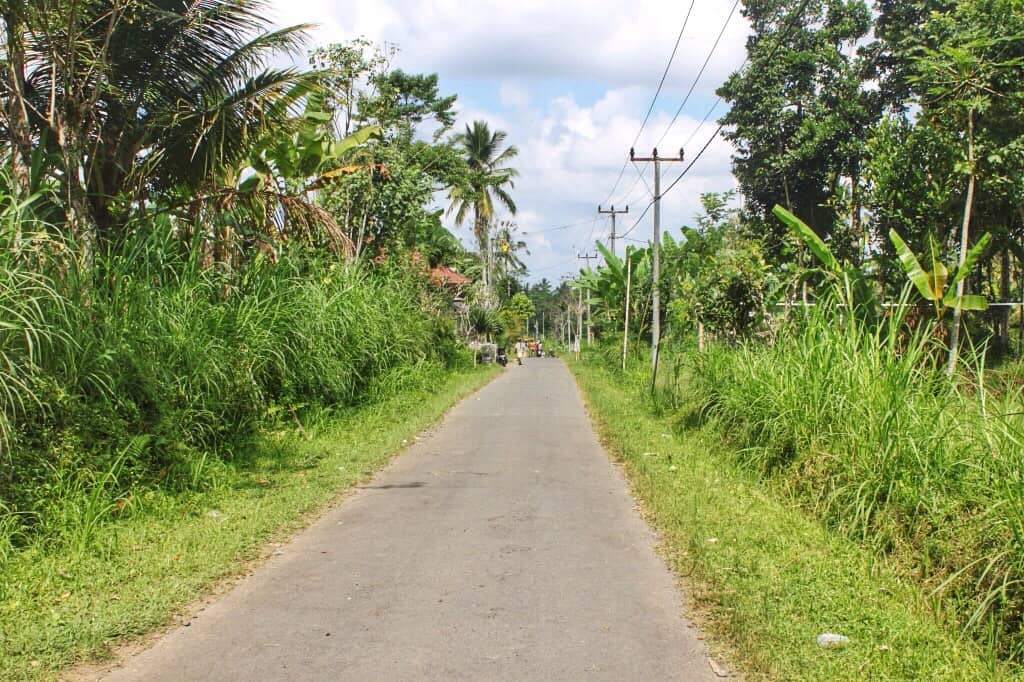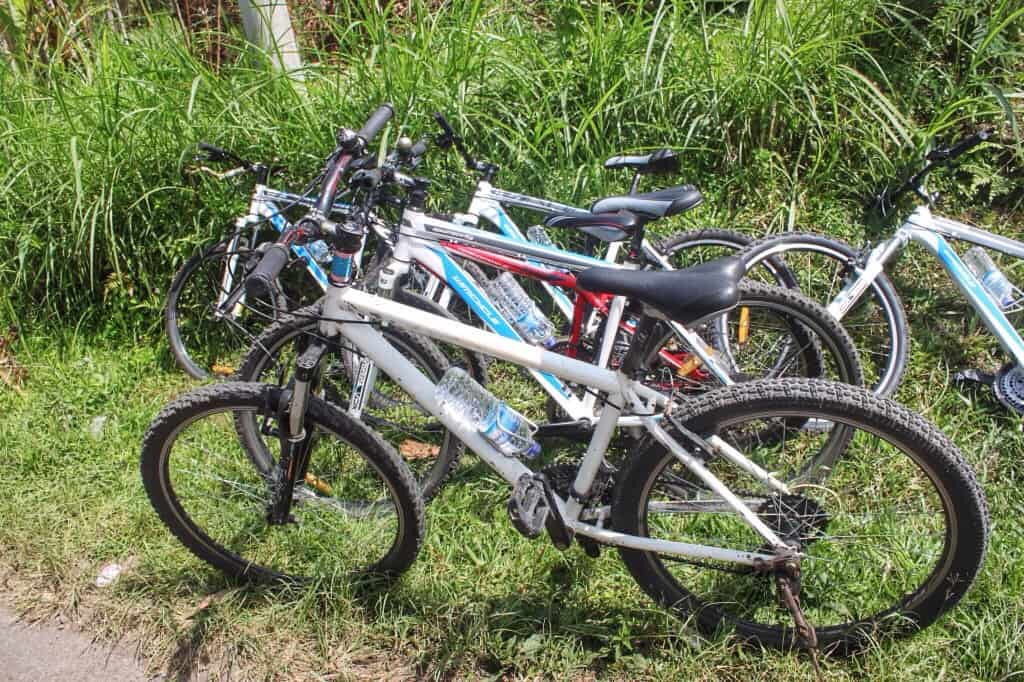 CUTE BALINESE KIDS & WATER TEMPLES
On our way down the mountain, we stopped in a small village to see a traditional home and meet a Balinese family. The guide explained that the home consists of a house temple and 4-5 houses where everyone (mom, dad, kids, grandparents, uncles, aunts, their kids) lives. The houses are well-kept and they usually have a high wall surrounding them.
Aren't these cuties adorable?
Read next: How to avoid being scammed in Bali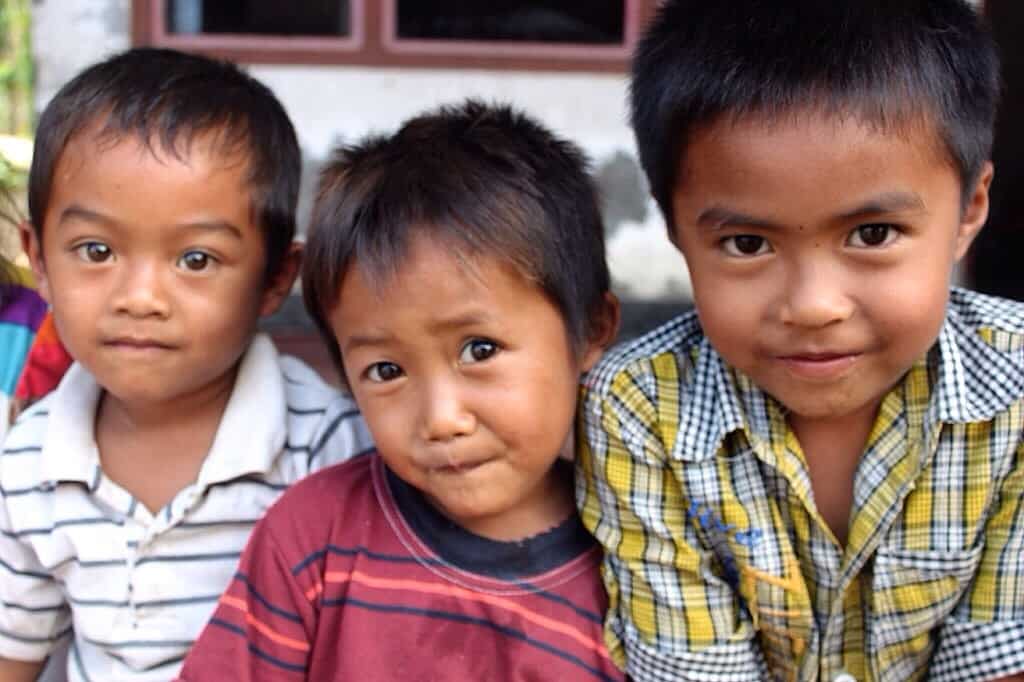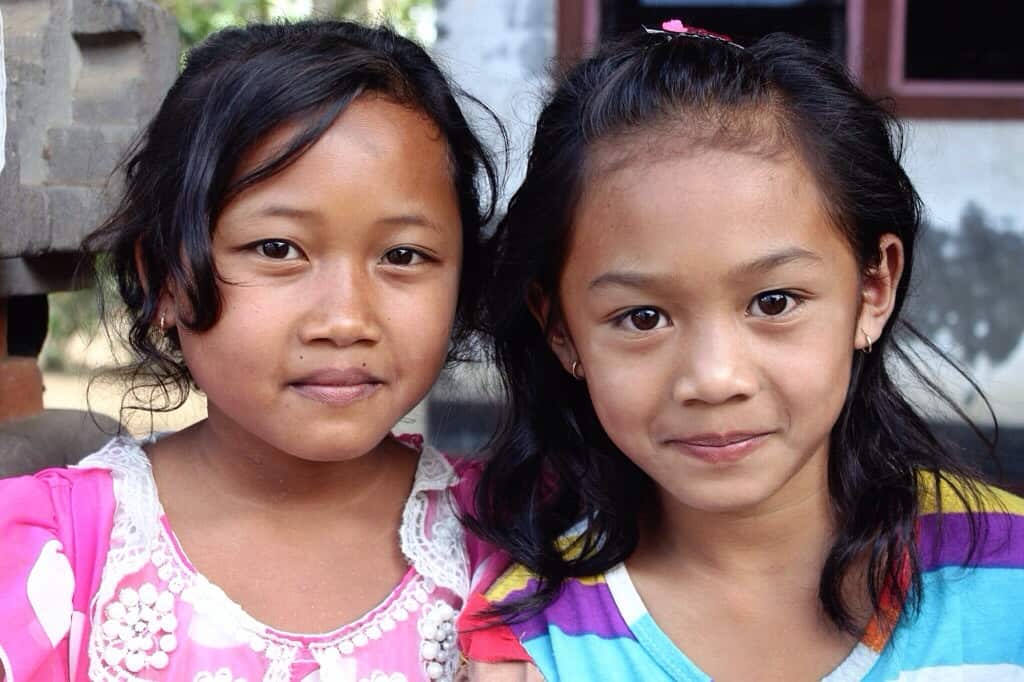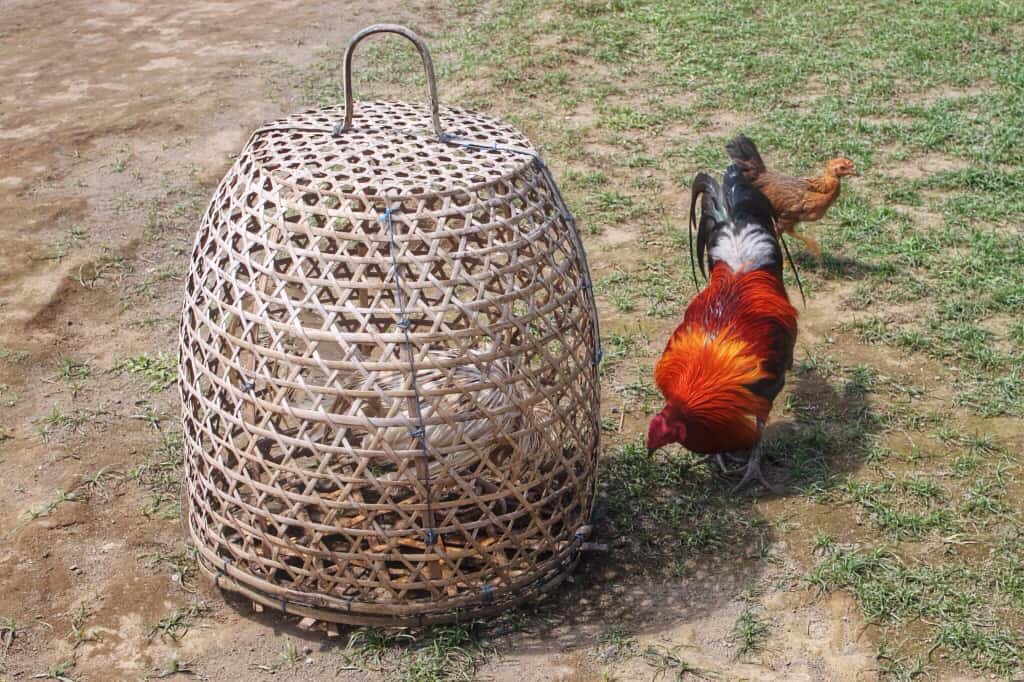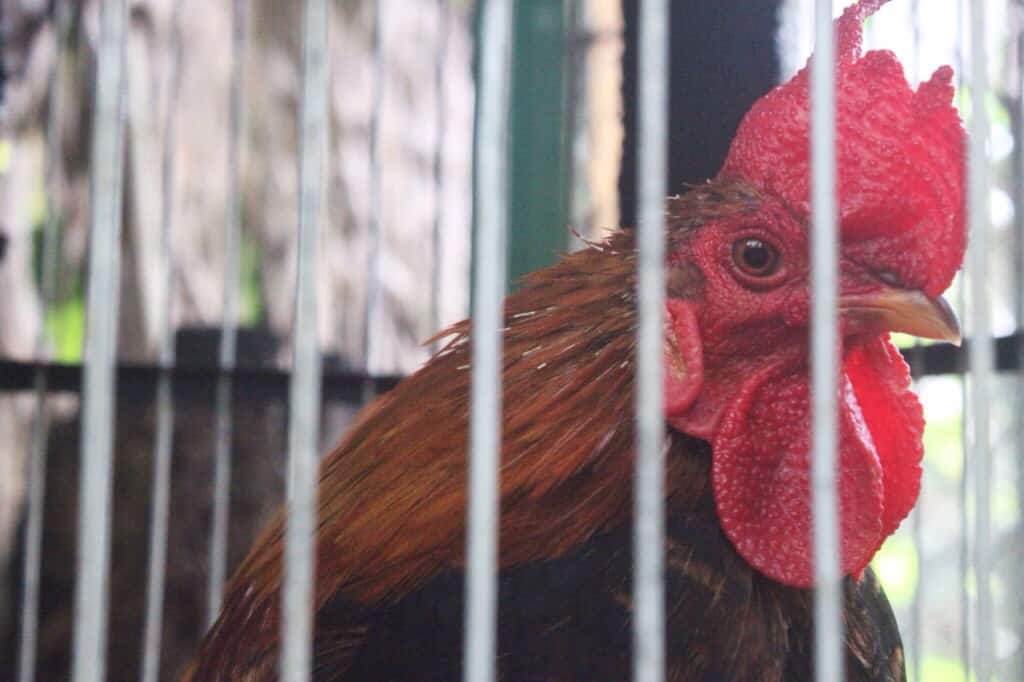 Last visit of the day before getting to the rice paddies was a water temple. Locals believe that the water has a healing power so they go there to cleanse themselves of their sins before entering the temples.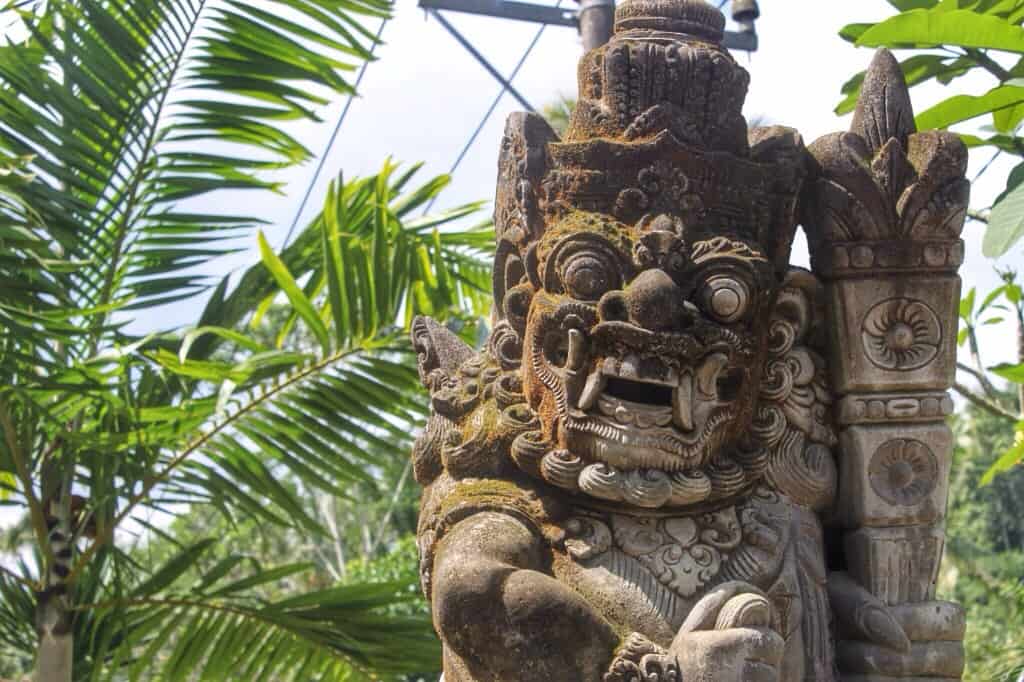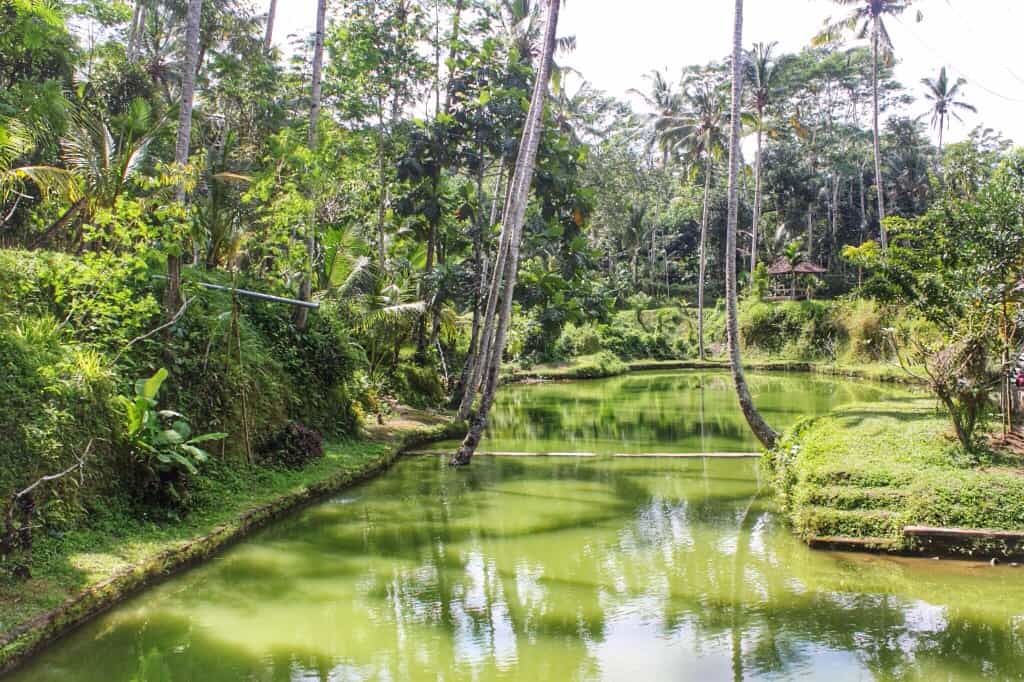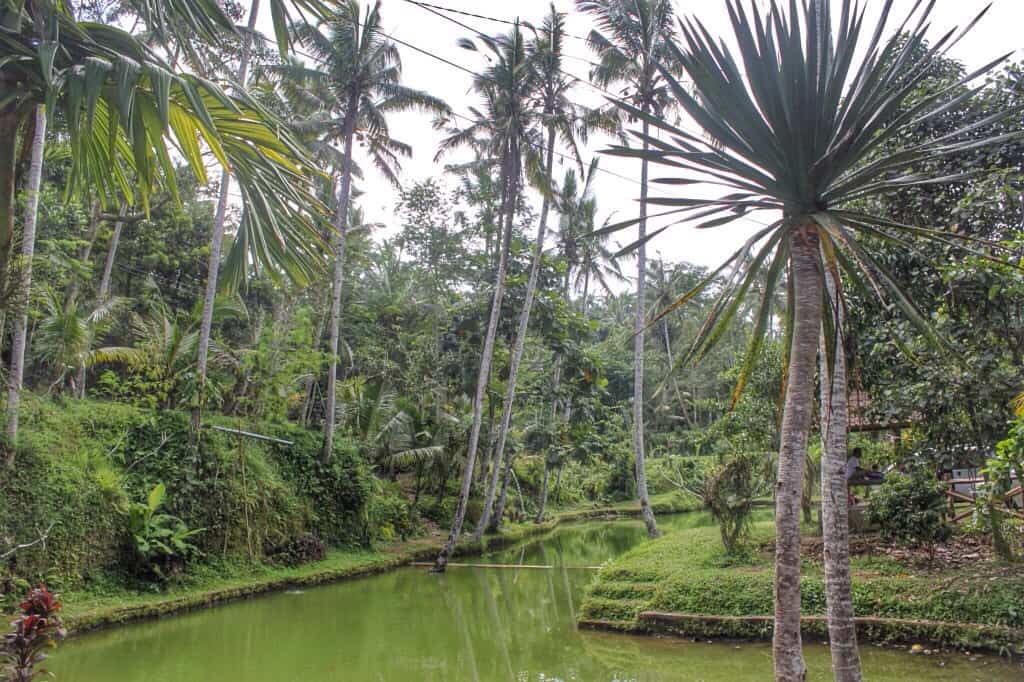 THE BEST PART
Apart from the Luwak coffee and racing, this was the part I'd been waiting for all day: to bike around the rice fields taking in the fabulous view. Everywhere I looked, there were locals in the fields or on the paths, busy harvesting. I don't know what it is about rice fields that makes them so serene and relaxing, but they have a tremendously calming effect on me. You know, like mountains and the ocean can make some people feel at peace, enlightened and inspired? That's what rice fields do to me.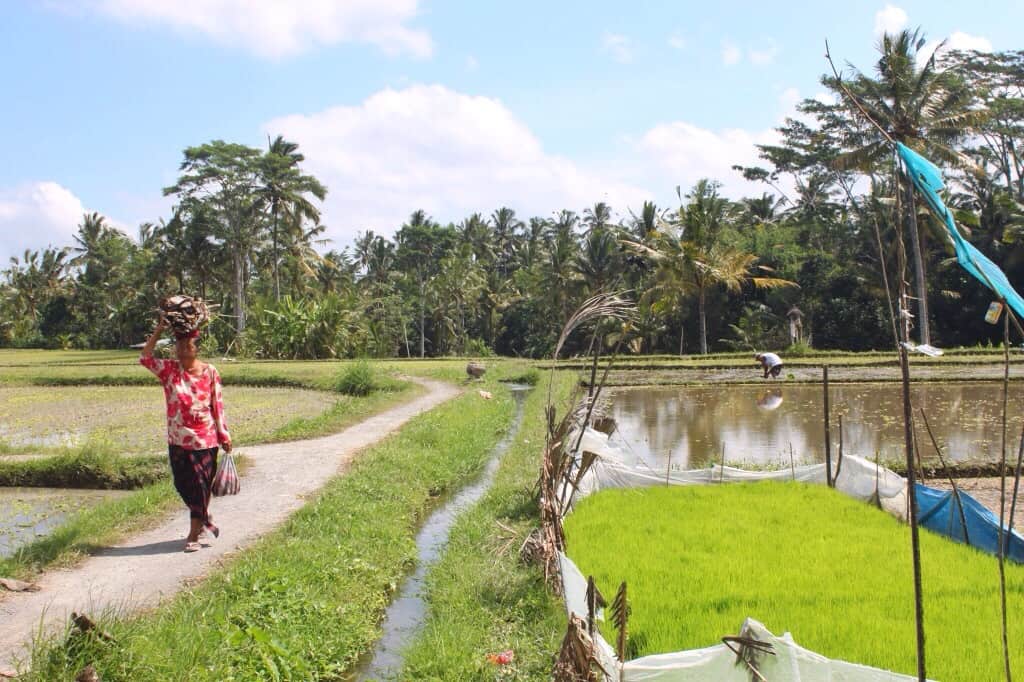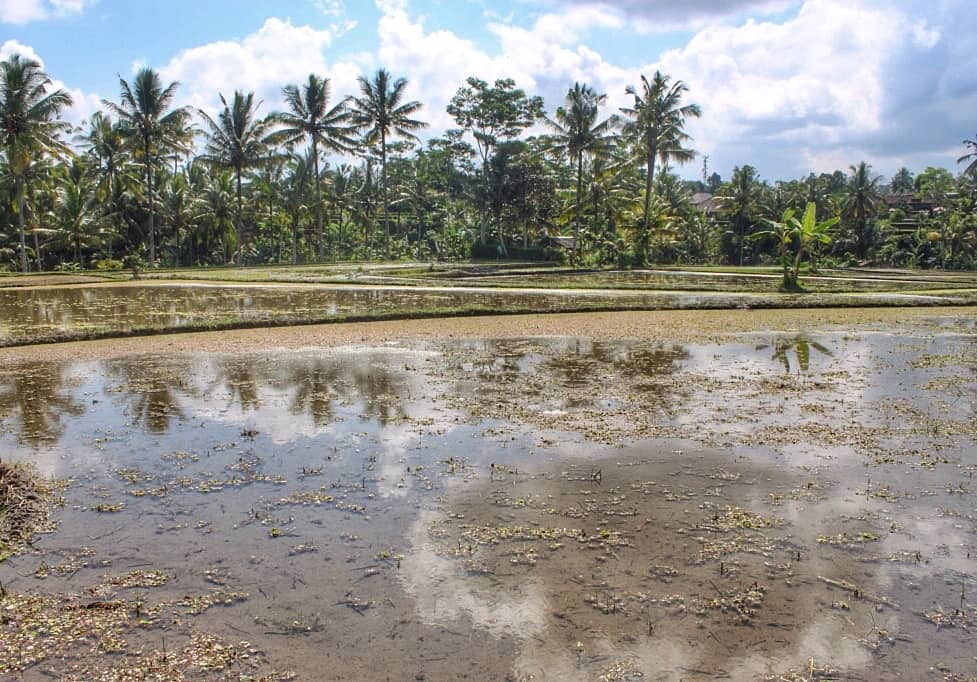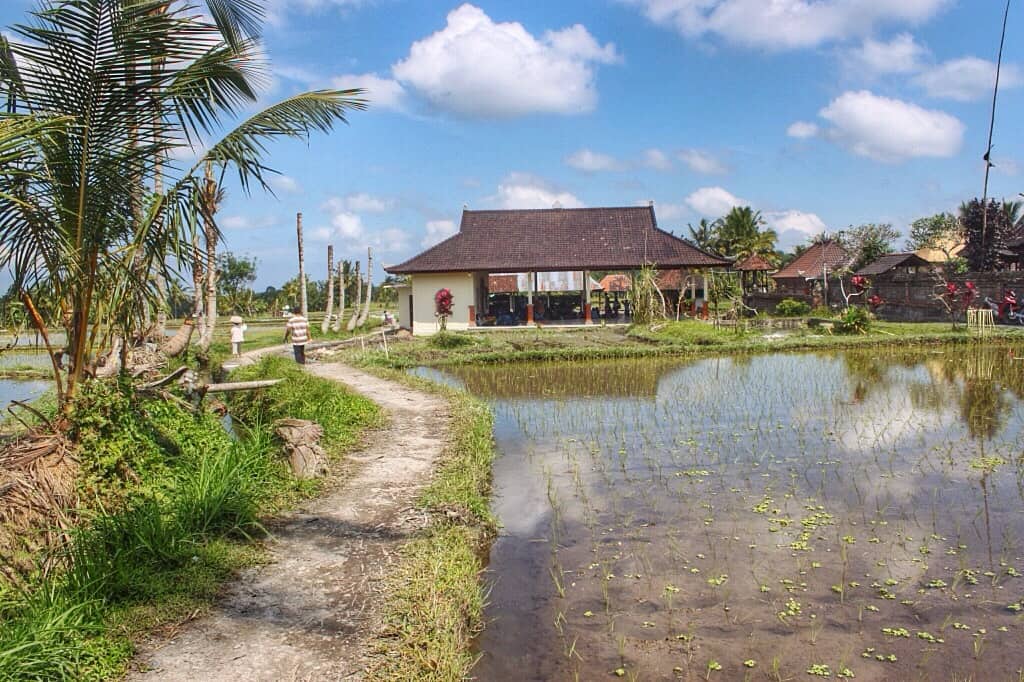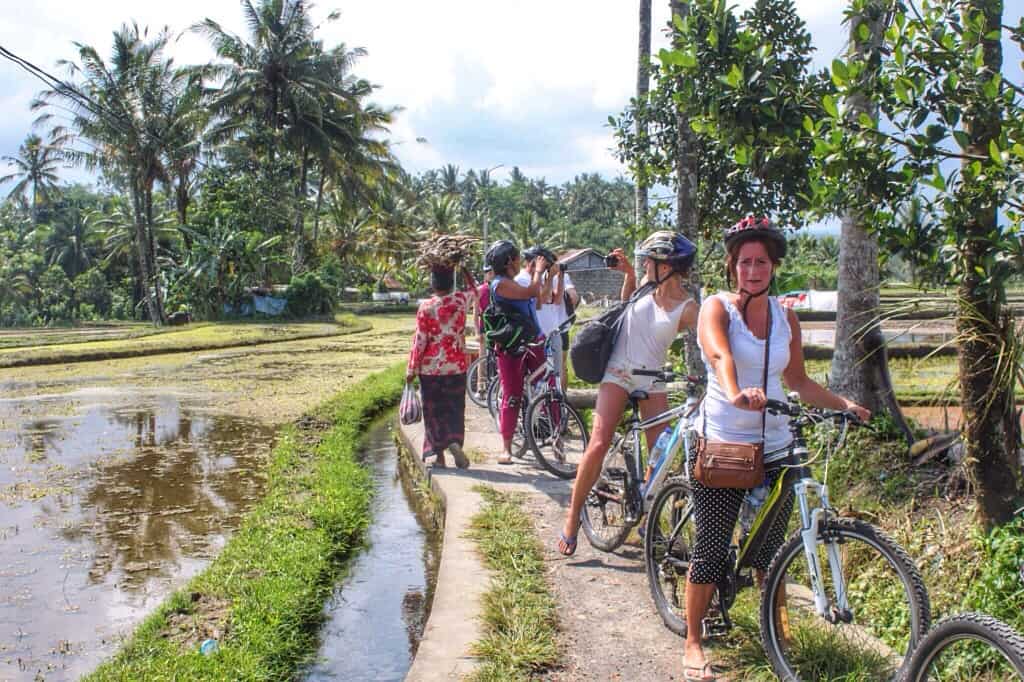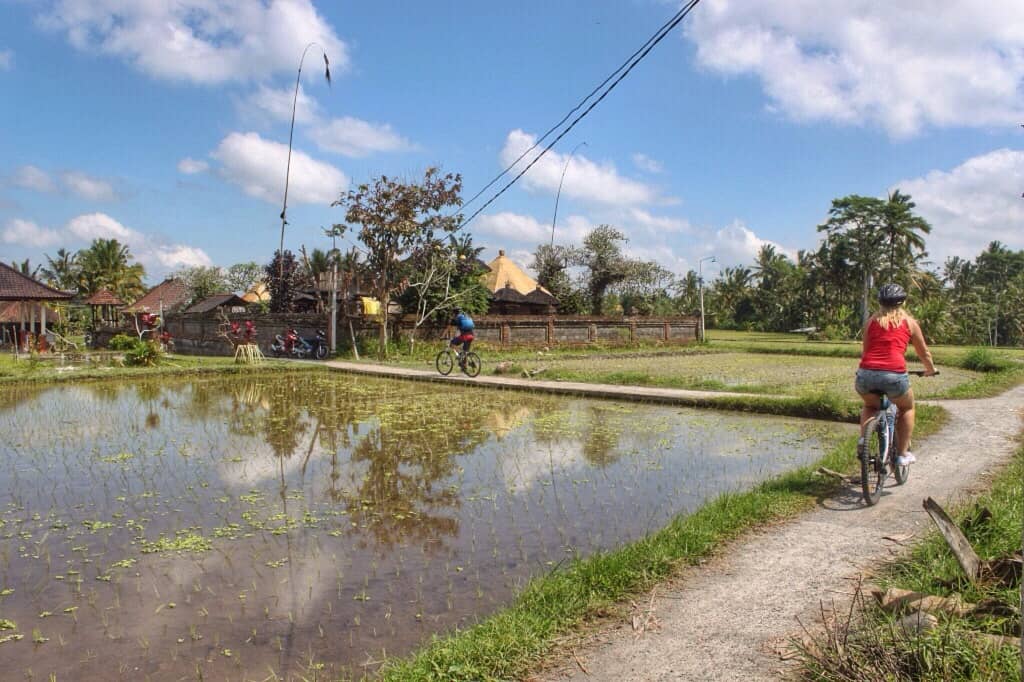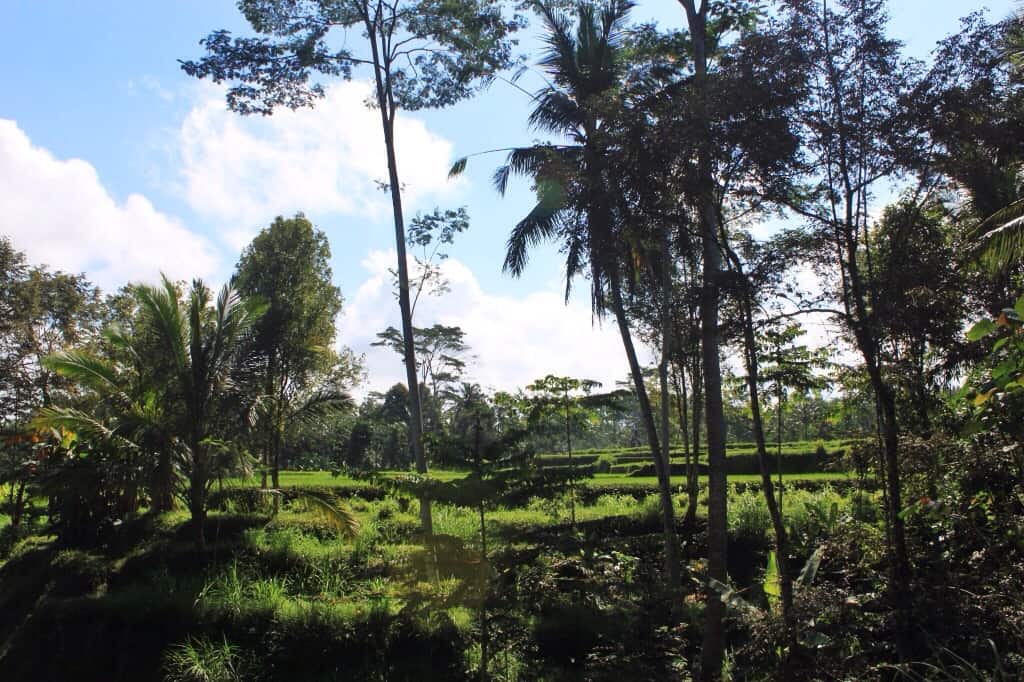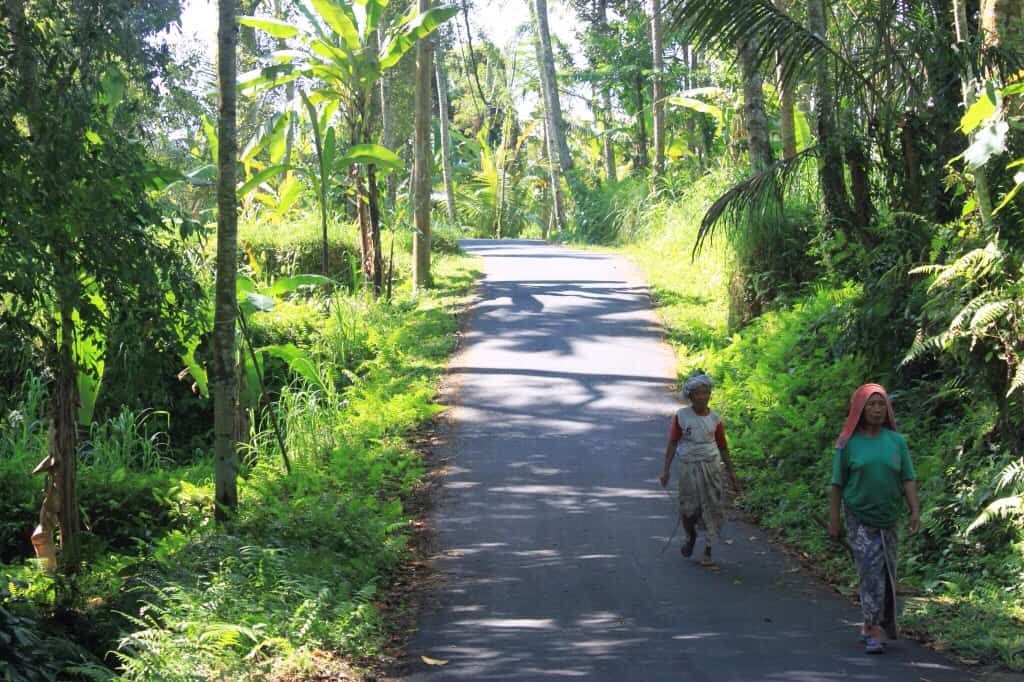 Now, be honest. Would you ever try Luwak poop coffee?
Pin to Pinterest