Adventurous Miriam uses affiliate links, which means that if you make a purchase through my links, I may earn an affiliate commission.
As you may know, I recently returned home after spending 3 weeks on a yoga retreat in Bali. Bali has a reputation for being an excellent location for this and not too long ago, The Guardian named Ubud, Bali one of the top 10 yoga retreats in the world. The mountain town of Ubud has an incredible spiritual atmosphere and abundance of healthy cafes, vegetarian restaurants, yoga centres in the midst of lush rice paddies. For me, it was the perfect place for a yoga or meditation retreat.
BUDGET FOR 1 WEEK YOGA RETREAT IN BALI
I lived on a midrange budget which means that I could easily have saved and stayed on a much tighter budget, but I chose not to. For me, being on a yoga retreat in Bali was also about wellness and getting to eat and do what I wanted without having to think about saving. 
* This budget does not include plane tickets.
YOGA PLACES IN BALI
The best and most economical way to do yoga is to buy a class card. Most of the studios offer a class pack (e.g. 10 classes valid for 6 months) or days pass (e.g. 30 day unlimited class card).
At the yoga centres, you get access to traditional yoga styles of Classical Hatha, Vinyasa Flow, Power, Pranayama, Restorative, Iyengar, Yin & Anusara. Other modalities include Meditation, Sound Medicine, Kirtan and Ecstatic Dance. I only did yoga at the Yoga Barn, but I also heard good things about these places: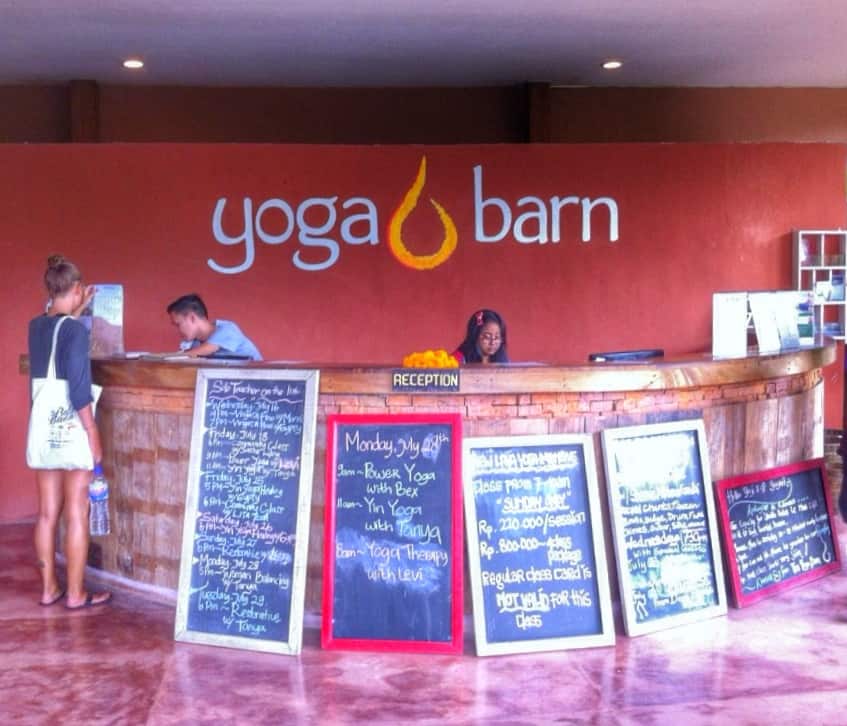 HOW TO CHOOSE A YOGA OR MEDITATION STYLE



Anyone can join a yoga retreat in Bali and there are classes for both beginners and advanced. The types of yoga and meditation vary from class to class and it's an excellent idea to try something new while you're here. Personally, I've practiced meditation for many years, but was surprised to find out how many different kinds of meditations there actually are. I tried out several classes and it took my meditation practice to a whole new level.
When you are choosing what type you want to do, have this in mind:
Choose a teacher and style you love
Pick a focus that speaks to you
Choose a yoga style that matches your current fitness level, your personality and goals for practicing yoga
Do you prefer challenging or gentle yoga? E.g. Ashtanga (challenging), Bikram (challenging), Hatha (gentle), Viniyoga (gentle) and so on. You can ask and read about the classes at the centers
Try different classes and see what works for you.
Read next: What I learned from my yoga retreat in Bali
ORGANIC AND VEGETARIAN RESTAURANTS
Ubud is a Mekka for healthy food lovers, and raw food, vegan, macro and vegetarian food can be found everywhere. Here are some of the best restaurants:
Find the best food in Ubud here.
CLEAR 
With its temple-like interior and menu full of enticing elixirs, Clear is the perfect place to indulge in raw food, vegetarian, vegan and gluten-free dishes.
Price range: $6-20 
Address: Jalan Hanoman No. 8
Website: Clear cafe
DOWN TO EARTH 
Everything about this vegetarian restaurant is so thought through from the macrobiotic chef and all organic foods to only using local supplies and supporting the community. The meals are exceptionally tasty and beautifully presented.
Price range: $4-8
Address: Jalan Guatama Selatan
Website: Down to Earth Ubud
ALCHEMY 
A raw food vegan cafe offering delicious organic meals, raw chocolate and amazing garden surroundings.
Price range: $7-15
Address: Jalan Penestanan, Ubud
Website: Alchemy
WARUNG SOPA
All organic, tasty meals! This vegetarian restaurant with an emphasis on wholesome and organic food offers a mix of Japanese and Balinese dishes.
Price range: $3-8
Address: Jalan Sugriwa 36
Website: Warung Sopa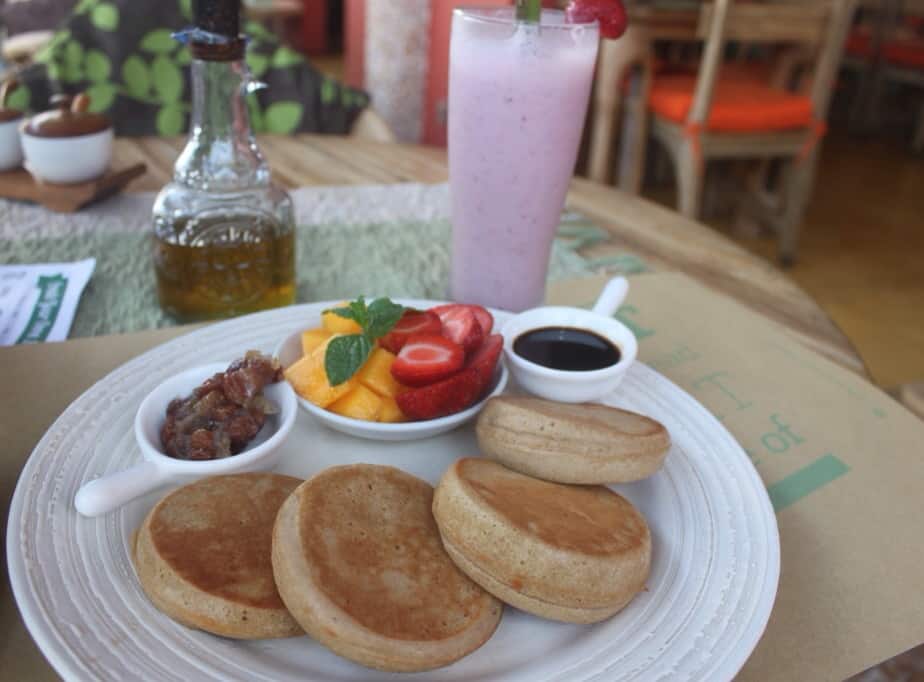 YOU DON'T HAVE TO BE RELIGIOUS
If you're going to the Yoga Barn, you have to be prepared to hear the name Ganesha a lot during classes. If you aren't okay with this and you don't want to bow to Ganesha, then don't. You shouldn't succumb to peer pressure and it's not written anywhere that you have to be spiritual to practice yoga or meditation.
You will see that a lot of the classes are opened with a thank to Ganesha or that he or some other hindu god is mentioned in the mantras. I'm no hindu so I simply refrained from saying the mantra or I replaced the word Ganesha with something else; like God, myself or whatever makes me happy. Do what you are comfortable with.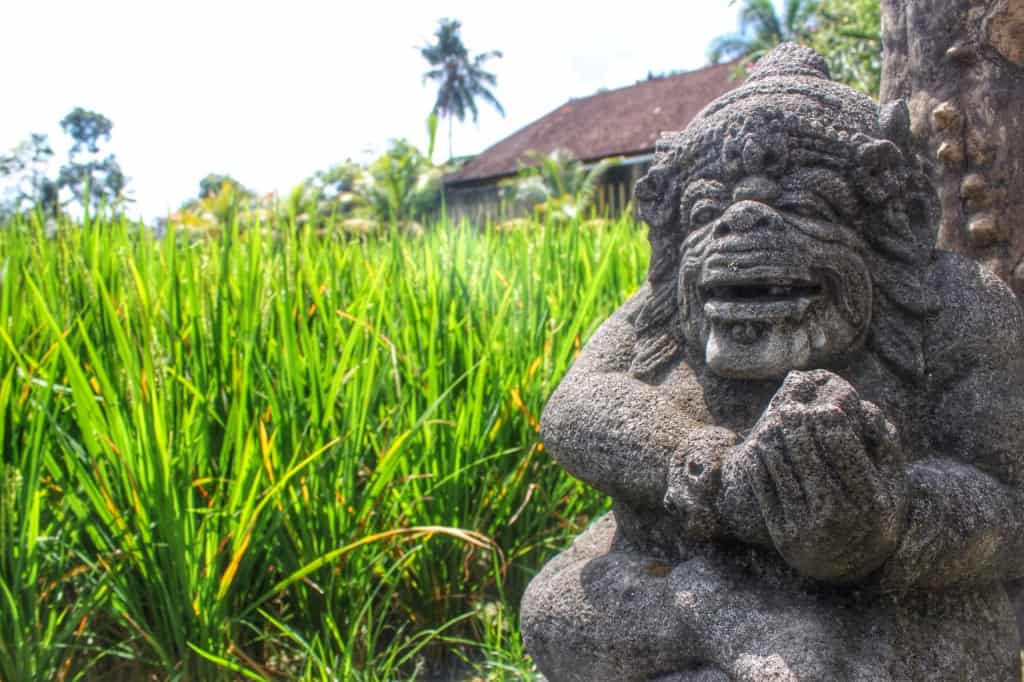 HOLISTIC TREATMENTS
You'll find plenty of alternative and holistic treatments in Ubud. The most common kinds are reflexology and healing, but you can also find acupuncture, palm reading and many other things.
Healing 
Legend has it that as far back as the 8th Century, royal families from across the island sent their ill to Ubud to be healed, and the tradition continues today – with people from all over the world arriving in hope of curing what ails them. Whether it's sound healing or heart problems, depression or a chronic disease – Ubud has a cure for it.
Reflexology 
This natural healing art is based on the principles of using acupressure points in the hands and feet to combat stress, tension and to promote general well-being in the form of better circulation and function of the organs. For trained and excellent practitioners, head to Taksu, Reflexology Bali or Kenco.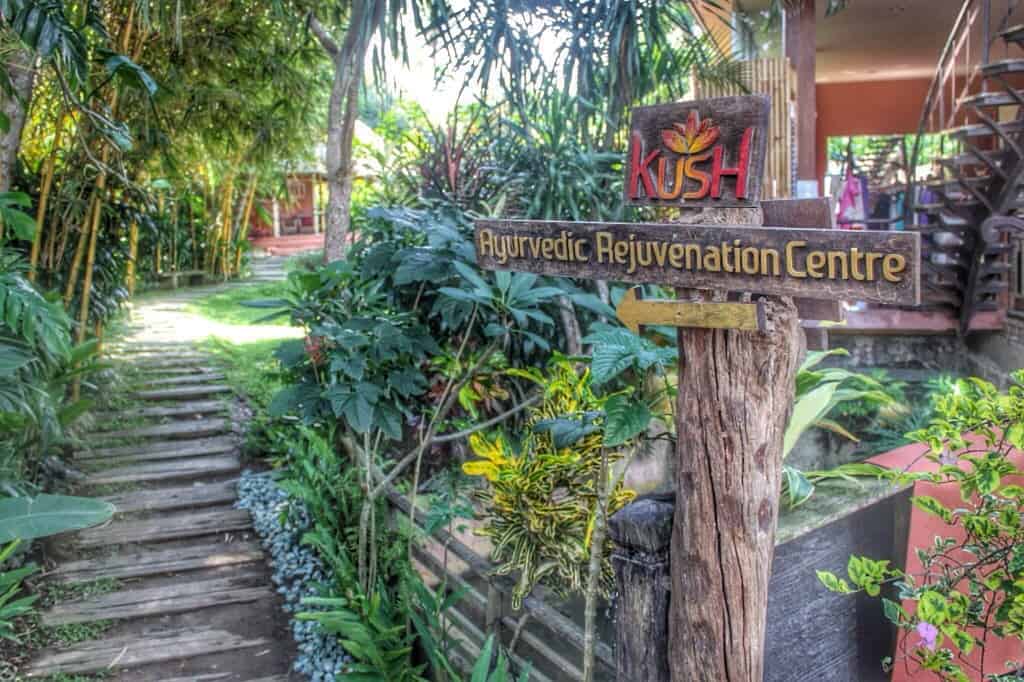 HAVE A HEALTHY SKEPTICISM
When it comes to spirituality and self-development, we expose ourselves and become vulnerable in order to grow and learn. Whether you believe in spirituality, alternative treatment or not, you need to take good care of yourself and make sure you're doing this in a safe environment with a trained teacher or practitioner.
In the spiritual field, there are people taking advantage of this vulnerability. I'm not saying that you should second guess everyone's motives, but you should develop a healthy skepticism towards spirituality and everything it entails. Make room for asking questions. You should take care of yourself first and foremost; that's what you're here for, remember.
SPA AND MASSAGE
Speaking of taking good care of yourself… A yoga retreat in Bali is more than the exercise. It's also about relaxing and unwinding. Everywhere you look, you'll see massages and spas, but if you want excellent treatment (as in the-best-you'll-ever-had), I'd recommend you to splurge a little and go to one of these places – Taksu is my personal favorite (ask for Jero).
Taksu  (try the lomi lomi massage)
WHERE TO STAY IN UBUD
If you're doing a yoga retreat in Bali, your cheapest option is a home-stay, which is a very common type of accommodation in Ubud. Home-stay accommodation is where a Balinese family rent out a room in their home starting from as little as $9 per night – if you remember to negotiate the price, that is. Try to find accommodation close to your yoga center as this will motivate you to go more often.
Great accommodation in Ubud:
High-end 
Alaya Ubud ($155 per night)
Mid-range 
Aya's Room ($39 per night)
Budget
Dudek Home stay ($19 per night)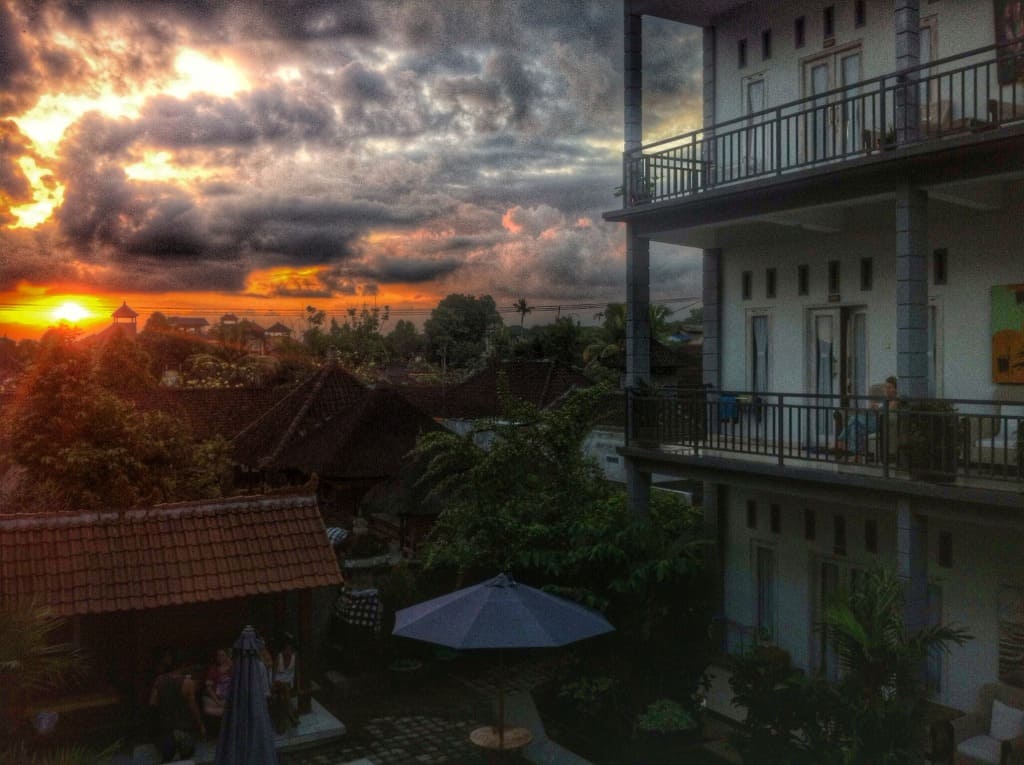 PRACTICAL INFO AND TIPS
Yoga mattresses are free to use at the centers, but you can buy your own anywhere in town.
Buy a class card. Not only is it cheaper, but it will work as a motivation for you.
There's no need to buy a yoga retreat package or stay at the center. It's cheaper to plan it yourself.
Bring a good book and preferably something you don't normally read. Focus on learning something new.
Write a journal and describe what you experience and learn.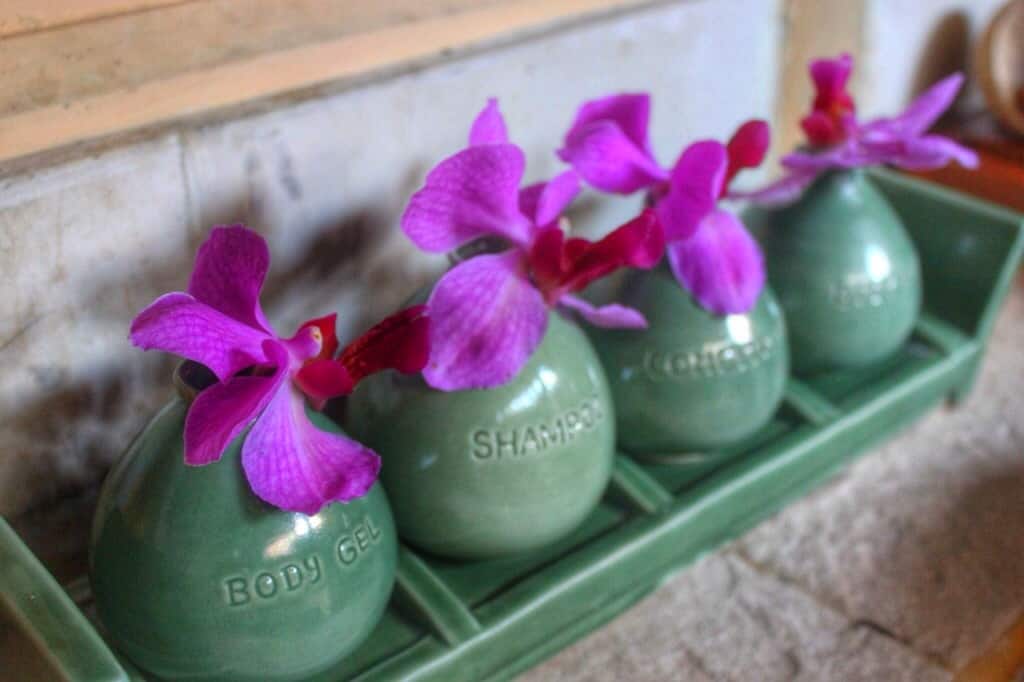 WHAT TO BRING
Comfortable clothes
That ranges from yoga or workout clothing, to slacks and skirts, and everything in-between.
Layers, layers, layers
Everyone who's been to Ubud knows that it's warm in the day and chilly in the morning and evening. Packing layers ensures that you are comfortable no matter the weather.
Comfortable shoes
Water bottle
Sunscreen
A book
A journal
An open mind
Pin to Pinterest