The perfect 3 days in Ubud itinerary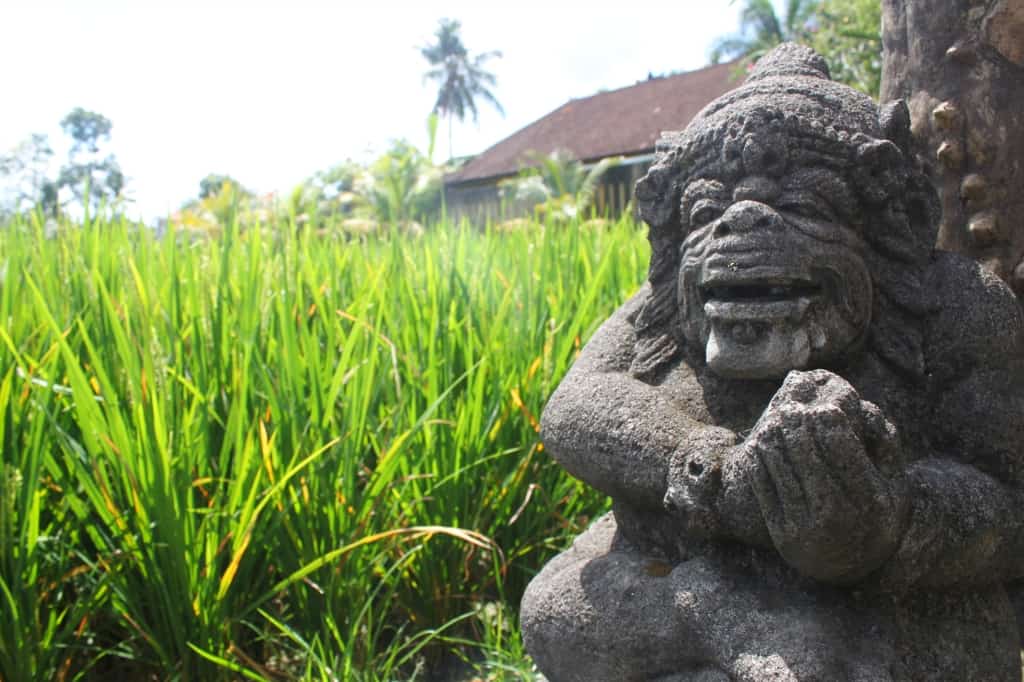 This 3 day Ubud itinerary includes all Ubud highlights like the rice fields, yoga classes and the notorious Monkey Forest. I'll share my top recommendations for what to see while you're in town.
Ubud is the heart of Bali and therefore the ideal place to get a feel of the Balinese way of life. Conveniently based right in the middle of Bali, it also serves as an excellent base for exploring the rest of the island.
For me, Ubud is the epiphany of serenity. The combination of rice fields and palm trees, the distant mountains and lush surroundings is what makes this place so magnetic and tranquil. I came to Ubud for a week-long yoga retreat and ended up cancelling my flight and staying for a month.
Ready to see what makes Ubud special? Let's go.
Read next: Where to stay in Bali
This post contains referral links for products I love. Adventurous Miriam earns a small commission at no extra cost to you if you make a purchase through my links. Thank you for your support ♡ Learn more
Your 3 days Ubud itinerary
Ubud is a town in central Bali, known as the cultural hub with its countless crafts and art galleries. The town's restaurants, spas, accommodations and yoga centers often come with a serene view of lush forest, waterfalls, beautiful gardens, rice fields or palm trees.
Outside, the streets are bustling with scooters and clucking roosters, but when looking up, the street noise is silenced by the countless kites flying in the sky. It's all part of the Ubud charm.
Ubud's charm is not only a great draw for travelers, it's also one of the best places for digital nomads – you'll find some great coworking spaces in Ubud.
Here's my curated Ubud itinerary with the best places to visit:
Day 1 (Culture): Morning market, art gallery, Ubud Palace, Kecak Dance Show
Day 2 (Nature): Monkey Forest, Tegallalang Rice Terraces, Campuhan Ridge Walk
Day 3 (Self-care): Yoga class, get a massage, enjoy delicious food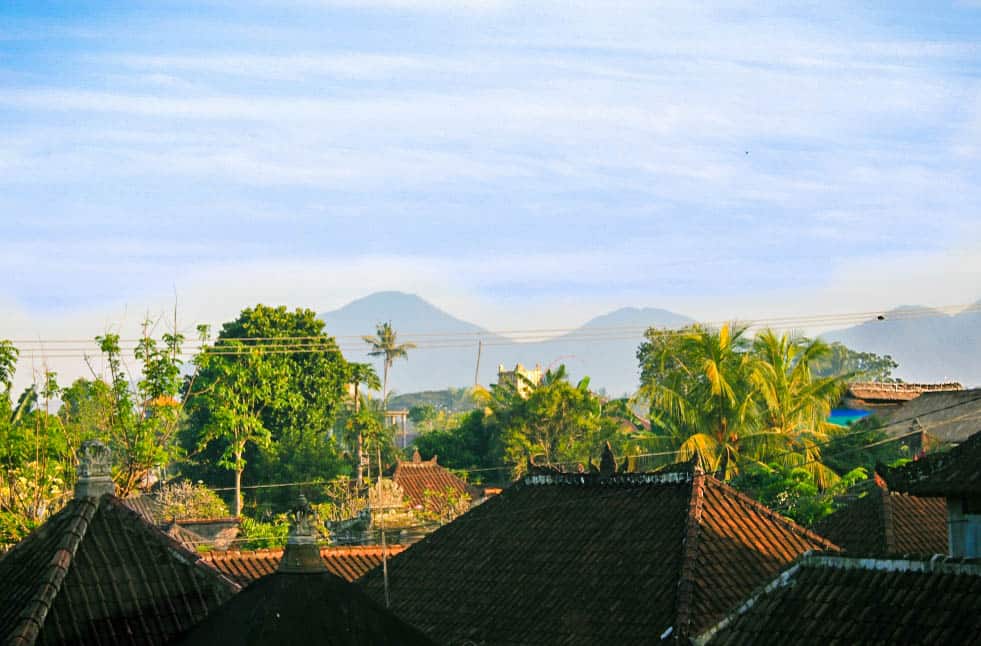 Where to stay in Ubud
In this paradise town, you'll find so many types of accommodation to suit any need. Whether you're looking to splurge, keep it low key or stay on a tight budget, you'll be able to experience that unique Balinese comfort and style.
Budget: Bale Bali Inn
If you're looking for a cosy atmosphere, air-con and an outdoor swimming pool at a very affordable price, Bale Bali inn is it. It's located in the city centre, just a five minute drive from the market. Find the latest prices here.
Mid-range: Jati Cottage
Stay in the heart of Ubud while enjoying the outdoor pool, in-house restaurant and a spacious, air-conditioned room. There's a 24-hour front desk with a very supportive staff. Great for solo travelers. Find the latest prices here.
Luxury: Wana Bucu Villas
Dreamy, romantic bed, outdoor bathtub, private pool – this place has it all. It's the perfect escape, yet at walking distance to everything. Find the latest prices here.
Day 1 – Culture
Your first day on your Ubud itinerary should be about culture since it's such a fundamental part of Bali, Ubud in particular. I've made a list of the best cultural attractions below, so you can experience this side of Bali.
Visit the Morning Market
The perfect way to start your Ubud 3 day itinerary is at the morning market. From 7 am, you can buy fruits, local food and handicrafts here – it's a fantastic opportunity to try a traditional Balinese breakfast.
Notice the daily offerings
One of the first things I first noticed about Ubud was the street offerings. Every day, Balinese men and women make small baskets of palm leaves and in the morning fill them with flowers, rice, crackers, candy and incense sticks before leaving them around town as an offering.
When you walk around Ubud, discover these daily tributes on the street, in front of houses and on cars. They are simply everywhere.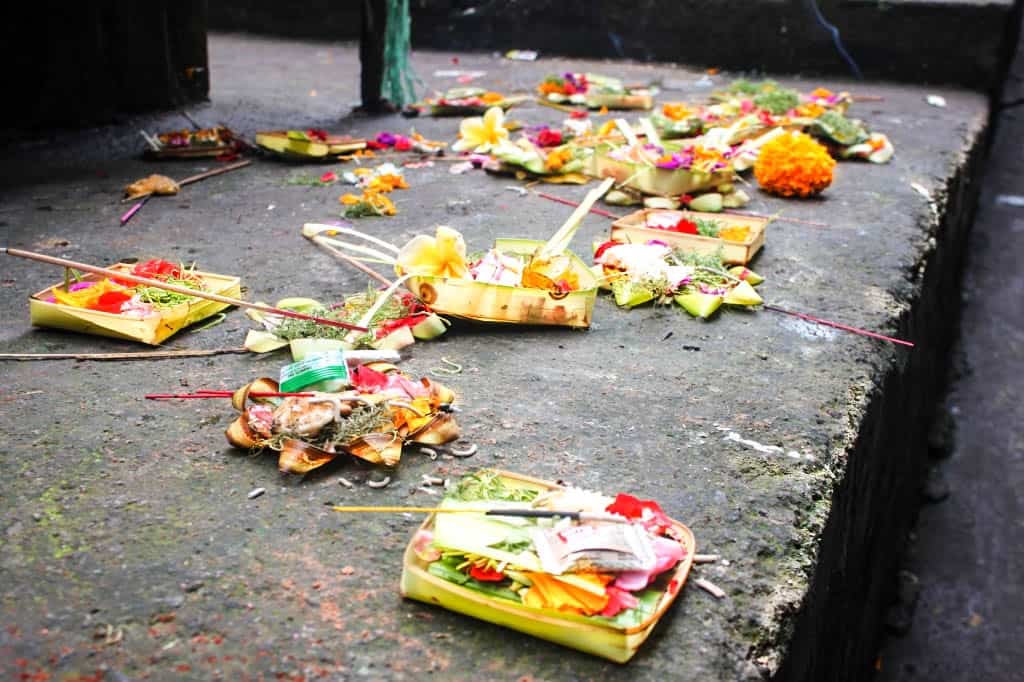 Visit an art gallery
Art is an important factor in Balinese life. You'll find artists, such as dancers, painters, carvers, traditional drama performers, and they're part of what makes Ubud a cultural epicenter.
Saraswati Temple
Ubud Palace, also known as Saraswati temple, is the home of the Ubud royal family and it holds some fantastic carvings and courtyards. The royal family still lives there.
While you're there, make sure to also visit the Saraswati Temple, also known as the Water Palace – they're just a few minutes apart.
Discover beautiful doors
A stroll along Ubud's narrow pavements leads you past small shops, vendors, broken steps, shouting taxi drivers and organic restaurants, all cramped together in too little space.
But then all of a sudden in the midst of it all, you'll spot a small opening, sometimes only 1,5-2 meters wide, with two guardian statues in front and a narrow entrance leading to the house and a Ganesha figure.
That's someone's home. Walking around Ubud and discovering the beautiful houses and doors is an attraction by itself. Make sure to take some time to do that.
Some of the houses are also homestays or guest houses where you can rent a room. That way you can live with the family, which is the best way to get to know the Balinese culture and people.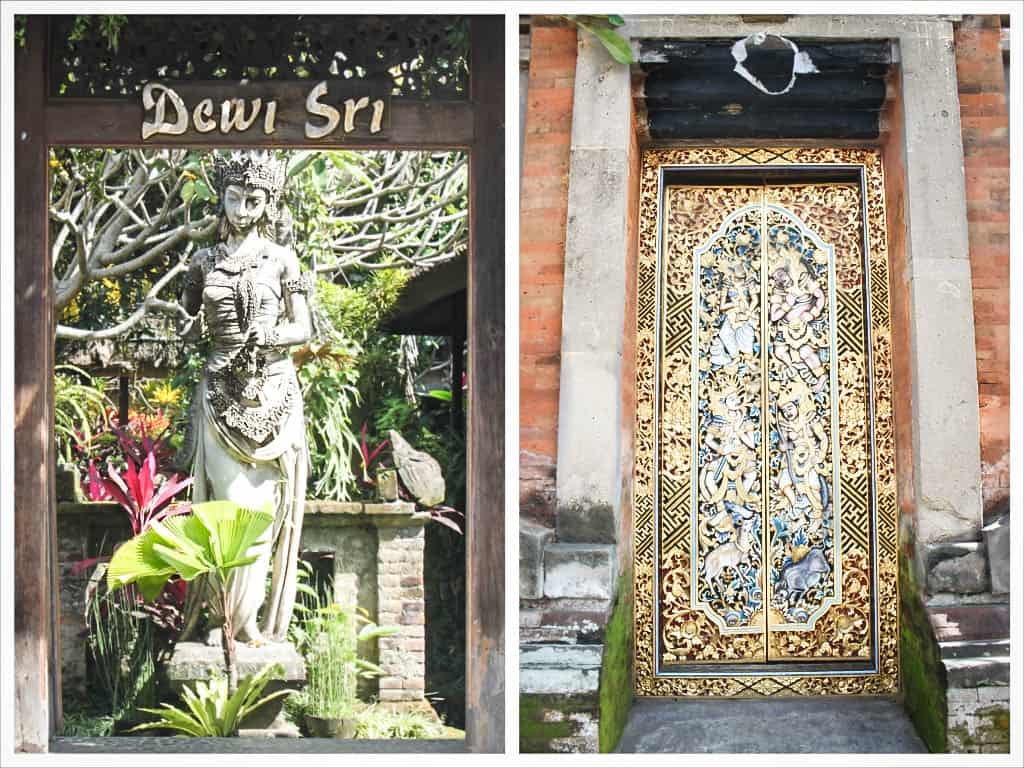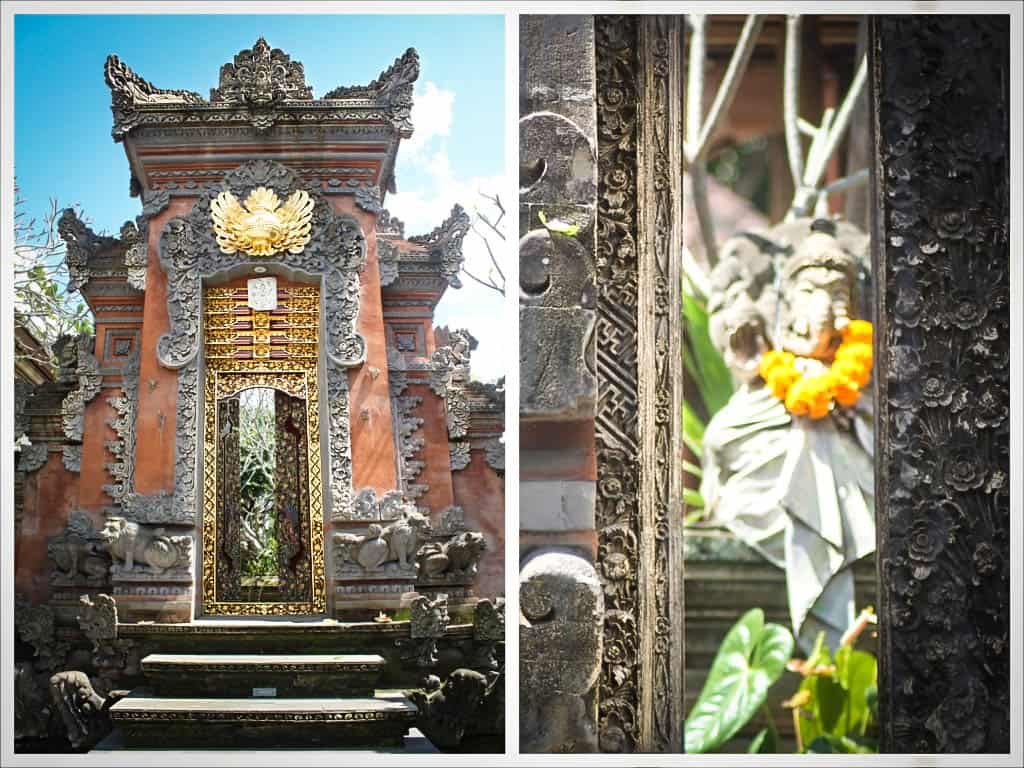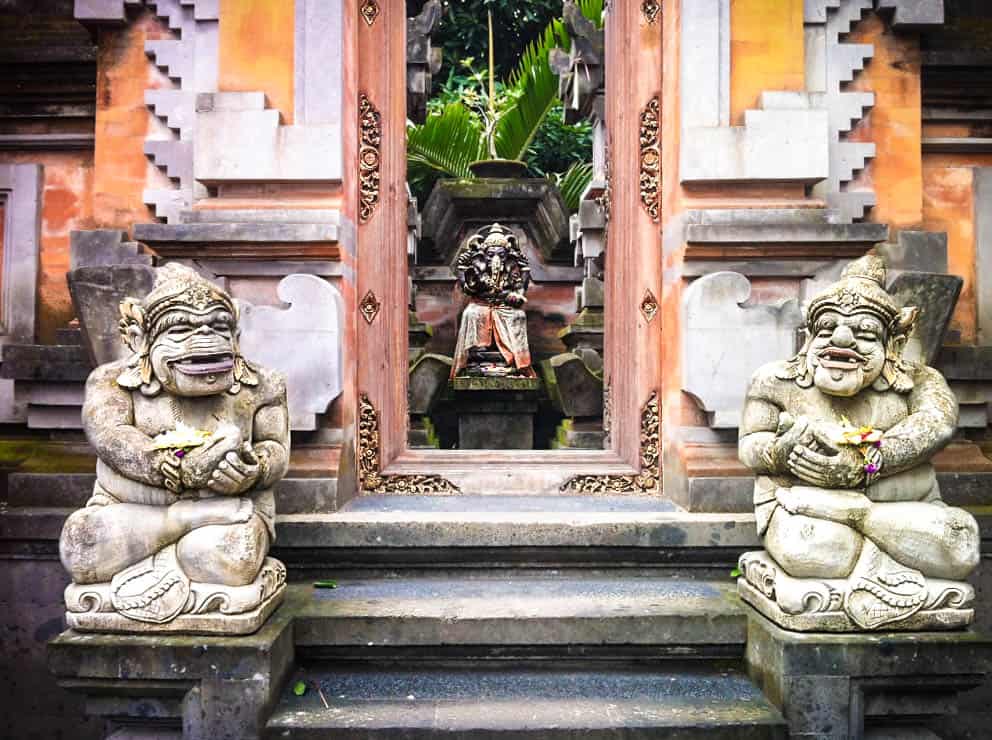 Look for a ceremony
Another thing I love about Ubud – or Bali in general – is the many ceremonies that seem to be taking place almost every day. If you're staying here for more than a few days, you're practically bound to hear or see a procession followed by loud, Balinese music.
As a local told me: "When baby is born – ceremony. When baby is 20 days old – ceremony. When full moon comes – ceremony. Every day – a different ceremony."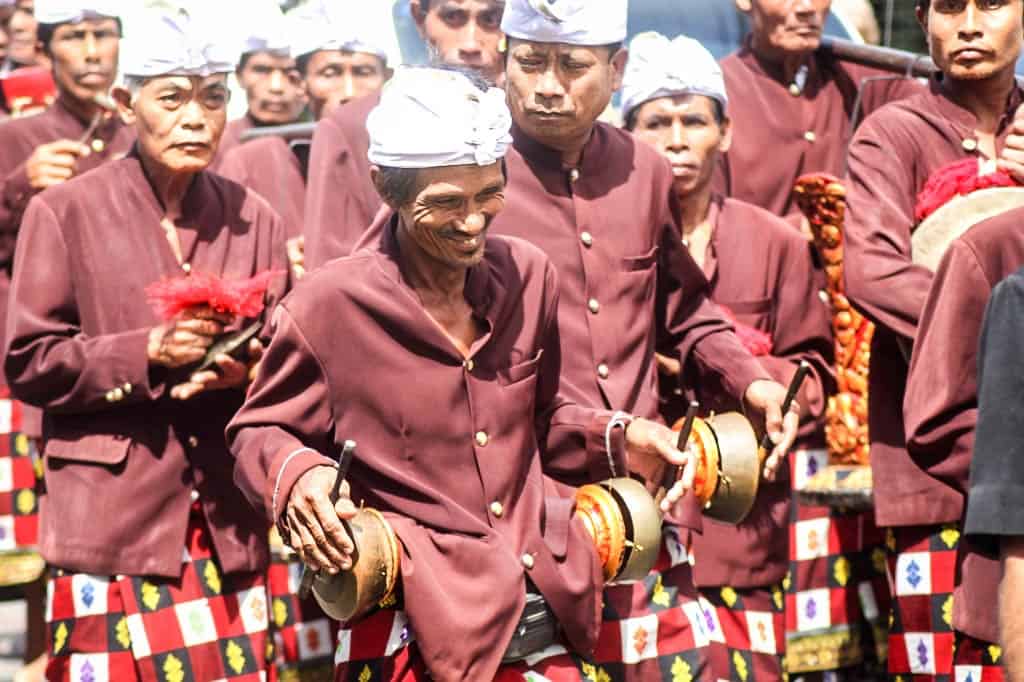 Kecak Dance Show
Bali is rich in culture and religion, and no matter where you are on this island, you'll get the chance to see a traditional dance with exotic masks and mythic storytelling. There are several performances to choose between, but I was particularly impressed by the kecak trance dance.
Day 2 – Nature
Ubud is nestled between lush rice fields, mountains and forests, so it's more or less a must to experience the nature. A popular day trip from Ubud is Mount Batur. It requires an early start in the morning where you hike to the summit for sunrise. Hiking Mount Batur is an amazing experience during your 3 days in Ubud, but if you prefer to take it easy, simply follow my Ubud itinerary below.
Visit the Ubud Monkey Forest
The monkey forest in Ubud is home to more than 600 cheeky monkeys. With that distinct Indiana Jones atmosphere, the forest alone is reason to visit.
A fair warning, though – the monkeys can be a bit wild. I've seen monkeys in Ubud jump on people's backs, steal their sunglasses, and drink from someone's bottle. They're mostly friendly, but still… just watch out.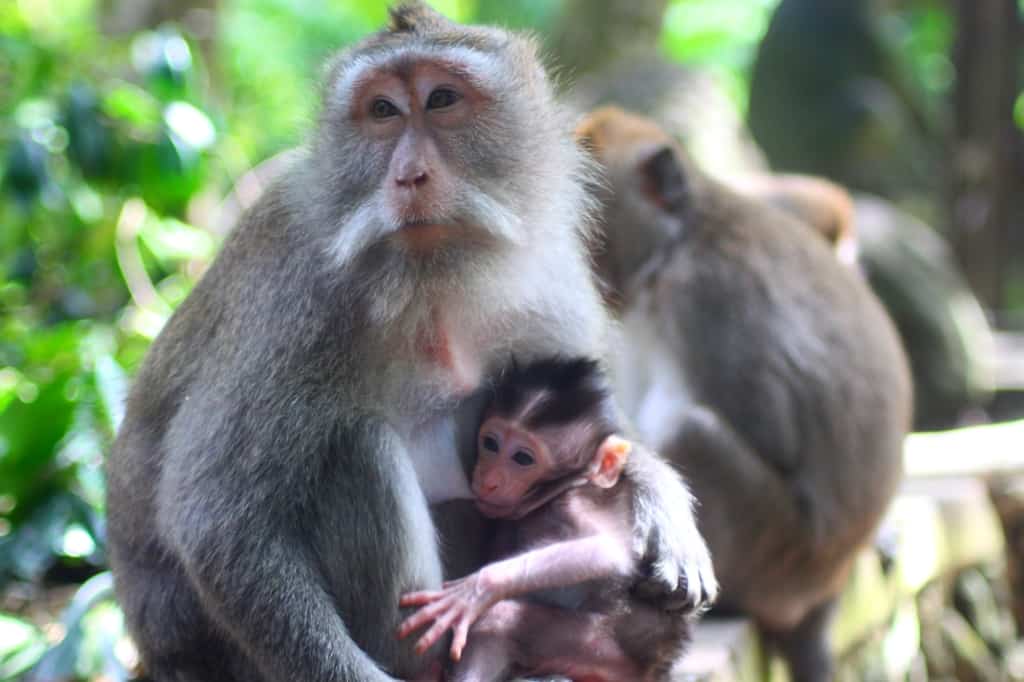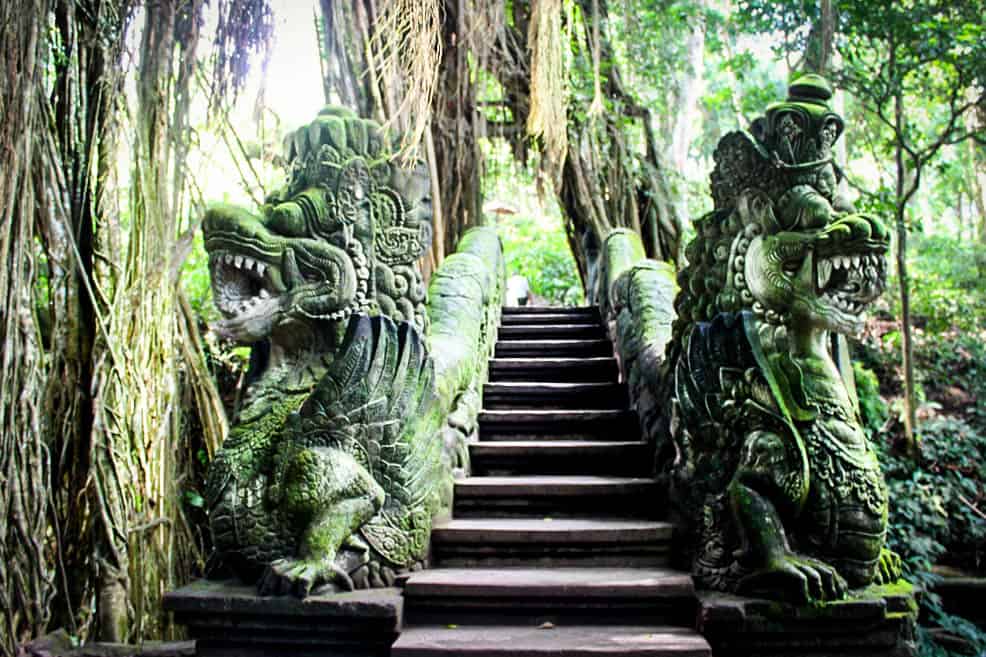 Visit the Tegallalang Rice Terraces
Tegallalang Rice Terraces are one of the most beautiful places in Ubud. The rice paddies offer a scenic outlook that spreads down before you, and you can hike down and walk up on the other side again. Make sure to take water and sunscreen!
Tegallalang Rice Terraces are located 20 minutes drive north of Ubud, and you can get there by scooter or driver.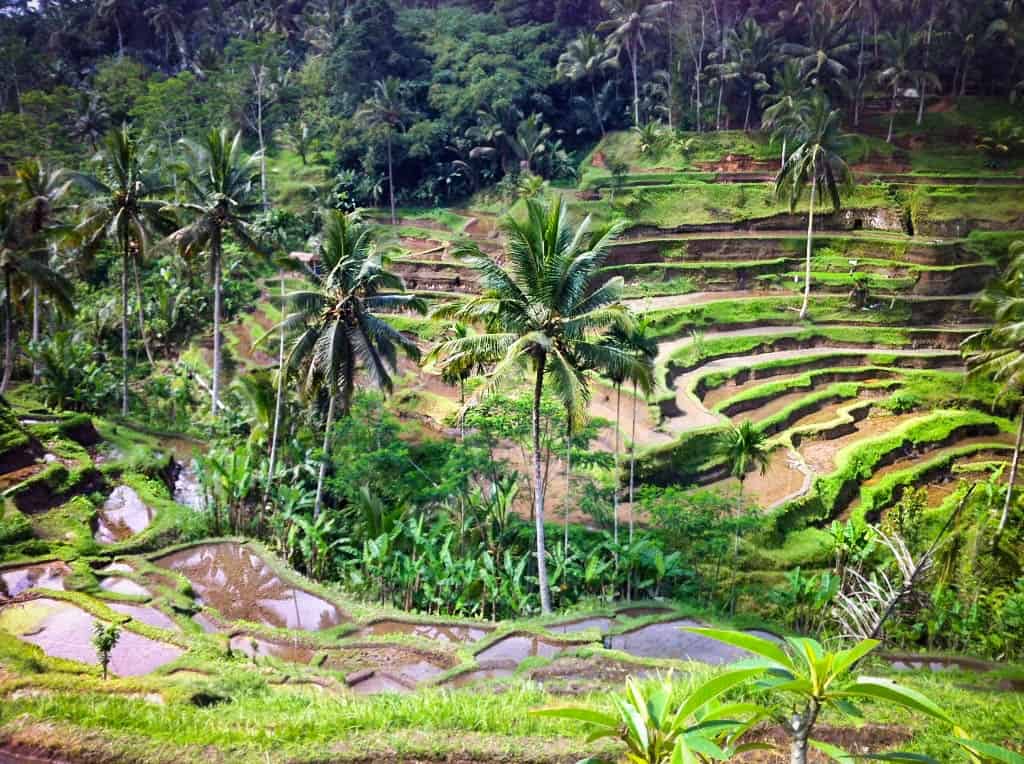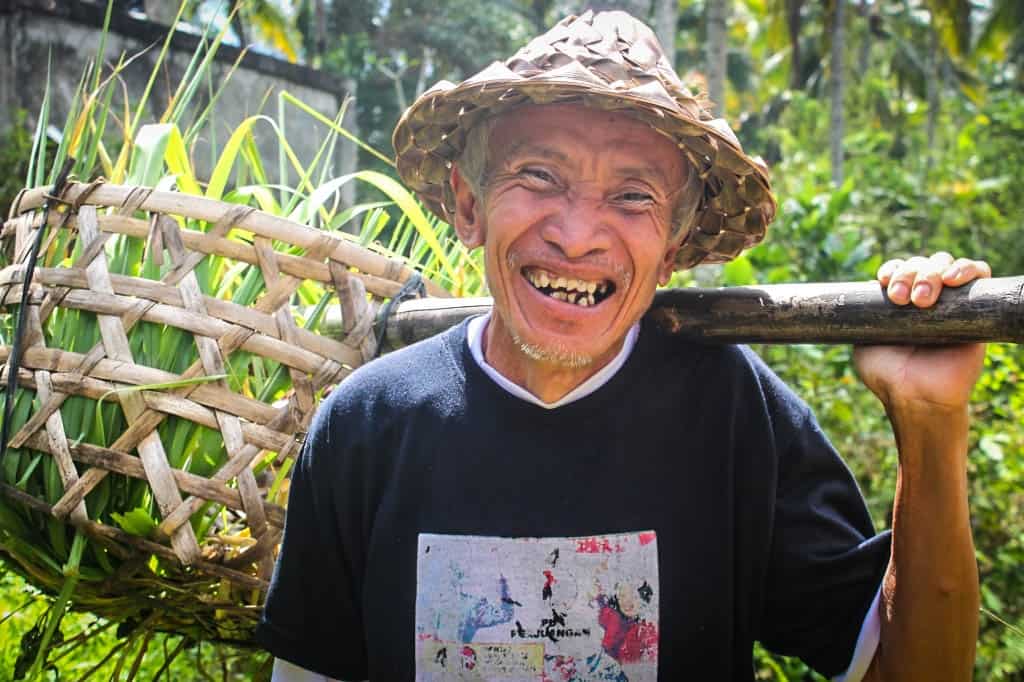 Campuhan Ridge Walk
The Campuhan Ridge Walk is a beautiful paved walk that showcases the natural side to Ubud. It has the scenery of a jungle or forest rather than that of rice terraces and fields, but it's a pretty walk nonetheless. I recommend you start early – at 6.30 or 7 a.m. as it gets very hot quickly.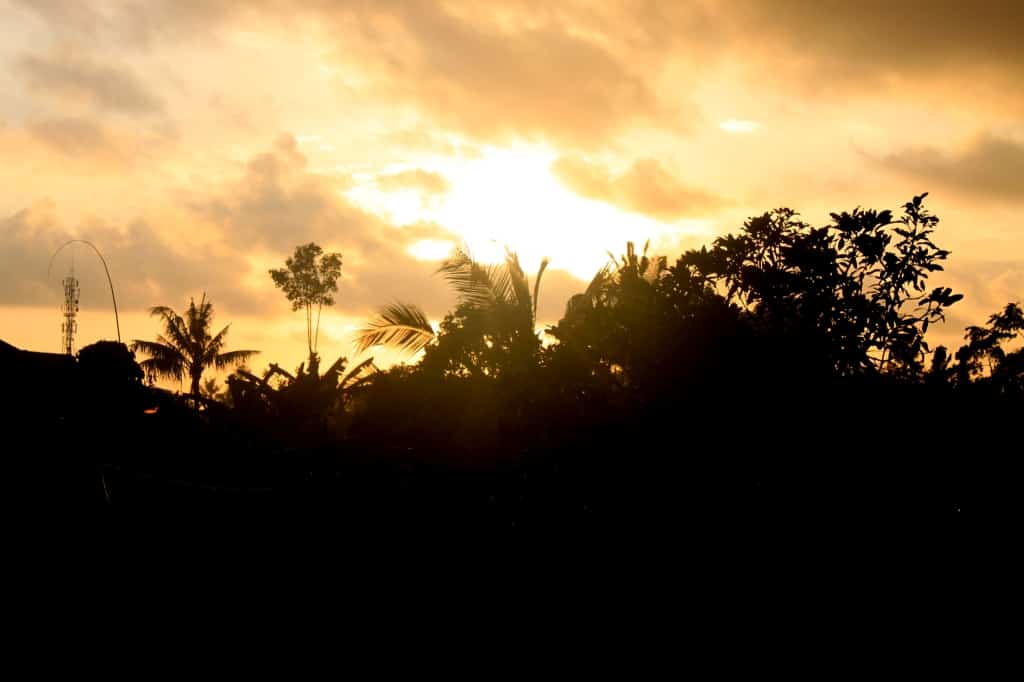 Day 3 – Self-care
Day 3 in Ubud should be all about self-care. This is where you can get the full treatment after all – body, mind and soul.
Do yoga and meditation
Ubud is a mekka for yoga and meditation retreats and there's no shortage of great classes here. I came to Ubud to join a yoga retreat and chose the Yoga Barn which is probably the best known and highly rated in town. In my experience, the classes fully lived up to the hype, and it was also the perfect place to meet travelers with kind open hearts.
Get a massage
Balinese masseurs are the BEST in the world, so you shouldn't leave without getting at least one massage. My personal favourite is Taksu Spa, which I visited almost every single day. The massage itself was ahmaaazing, and the jungle vibe and outdoor shower just added that little extra. If you want to truly pamper yourself, this is where you should go.
Enjoy the healthy food
Oh, the Balinese food.
I'm not exaggerating when I tell you that Ubud has some of the best food in the world. I usually don't care for vegetarian food, but this town has such a wide variety of dishes that I practically lived as a vegetarian during my whole stay.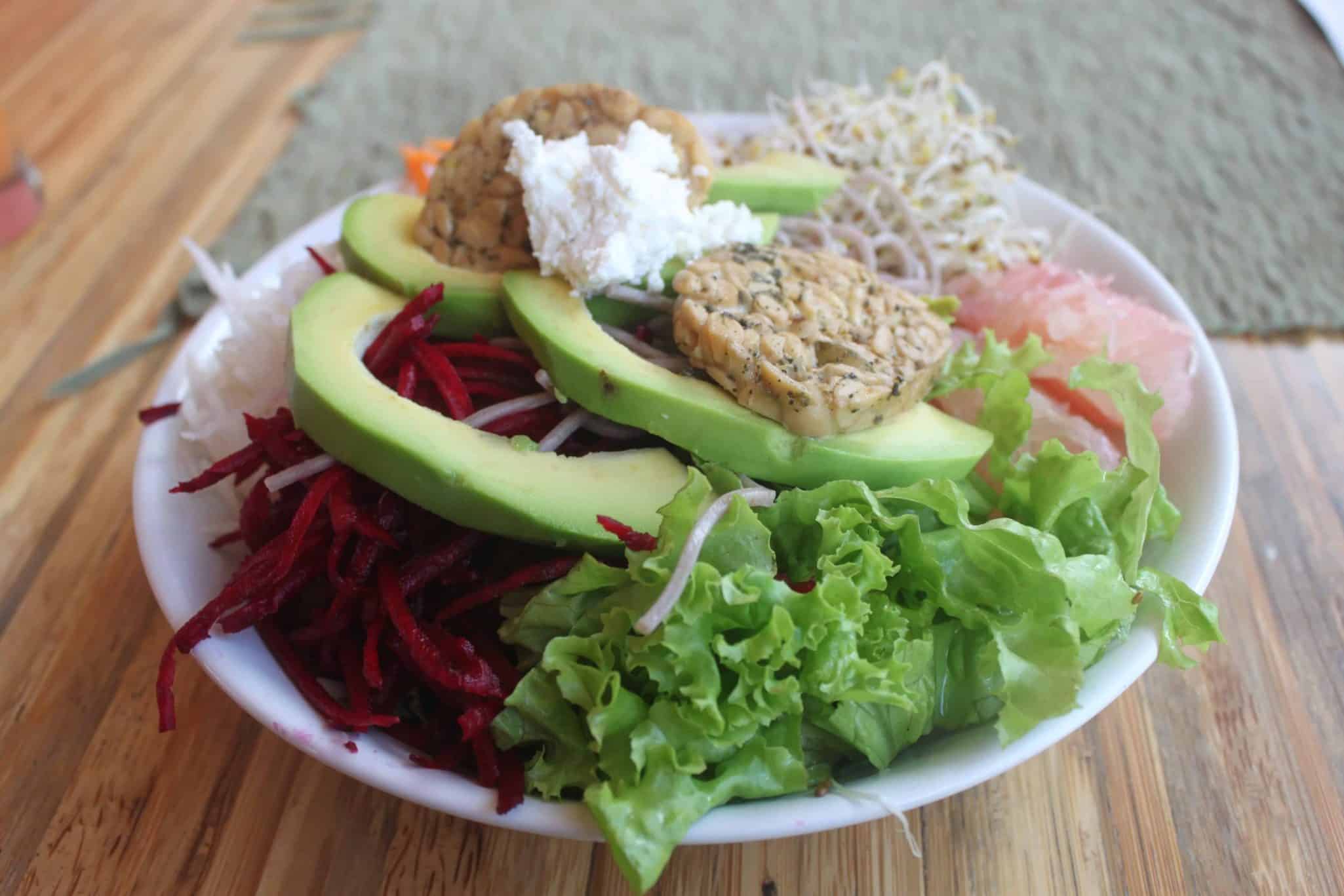 Ask me anything about your Ubud itinerary!
Before you go – check out these Bali posts
Pin it!