How to spend an amazing day at the Butterfly park Bali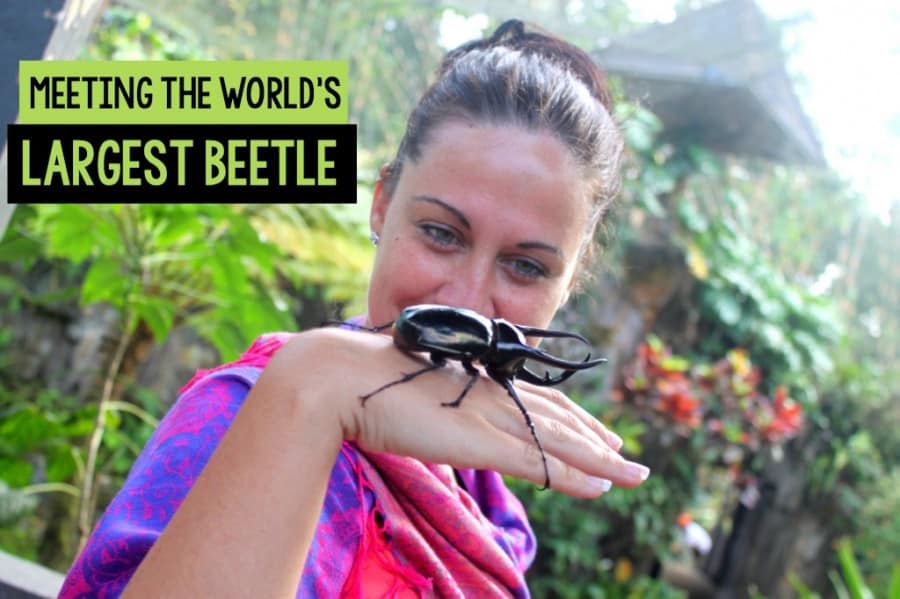 Planning a trip to Butterfly park Bali? Get all the info you need in this post, including which animals you can see, entrance fee and how to get there.
Today has been majestic! It started out rough with an intense downpour just when I was leaving, but luckily it stopped when I reached the Butterfly park Bali. I had heard that it would be best to get there early as the butterflies are most active in the morning, but when I got there, there were no butterflies in sight. Not a single one.
I went around the gorgeous garden, snapping photos of flowers, petals and I even found a grasshopper, but there were no butterflies. After walking around restless for 20 minutes, I gave up and headed for the exit, but then I heard someone calling…
Miss. Miss. Over here.
I looked behind me and saw an employee waving at me to come inside a little house. As I found out, the house served as a nursery for the butterflies, and new ones were being hatched there every day. She explained how their breeding program helps them get from caterpillar stage to full-grown butterflies. When they break free, they cannot fly until their wings are dry, which can take up till 3 hours.
This post contains referral links for products I love. Adventurous Miriam earns a small commission at no extra cost to you if you make a purchase through my links. Thank you for your support ♡ Learn more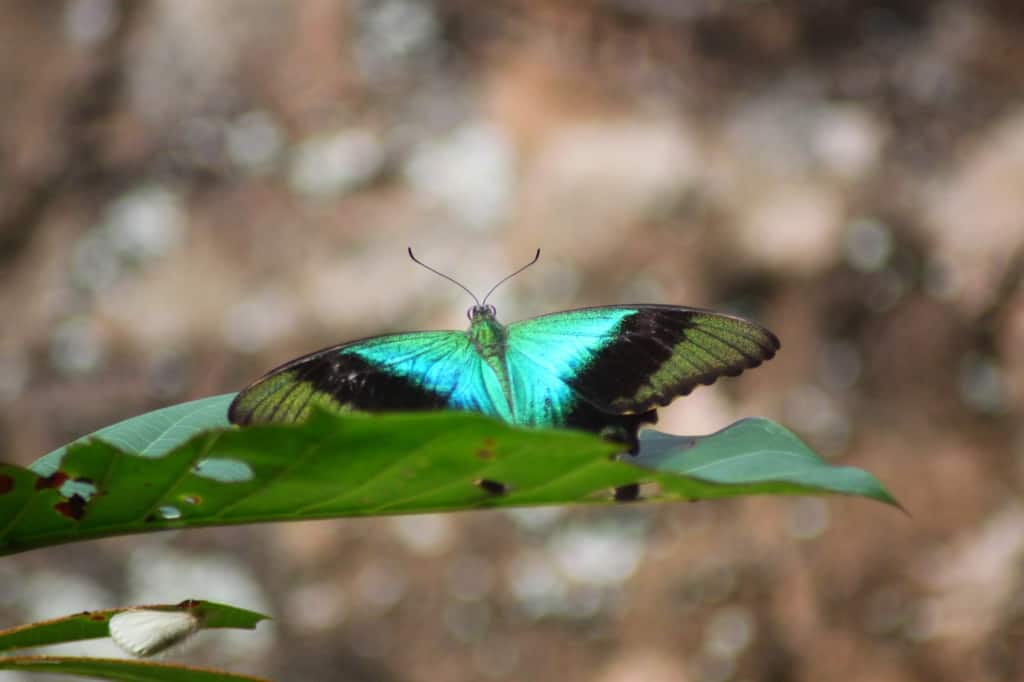 I was studying the butterfly on the picture above, when the guide called me over: hurry, hurry, she whispered! At the end of her pointing finger was a cocoon cracking and suddenly a butterfly came into sight! It clinged on to the cocoon for a while before it slowly spread its wings and showed us its many colors. It was such a fascinating thing to witness and I'm so glad I was there.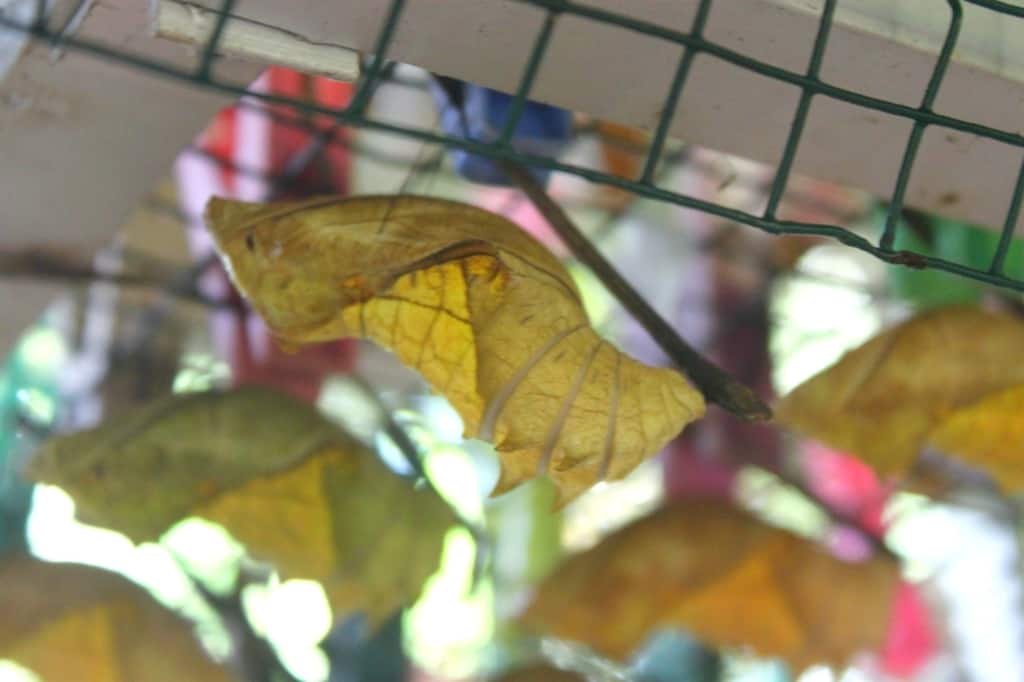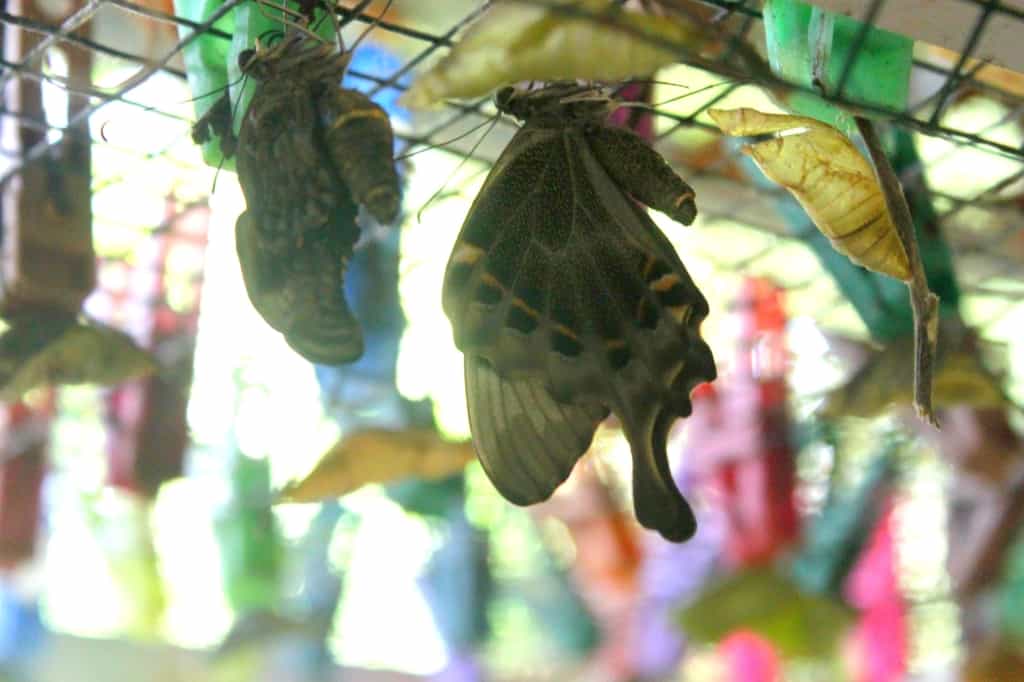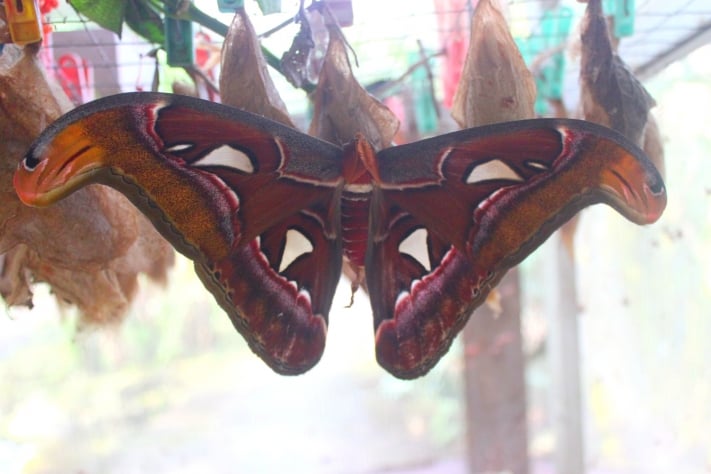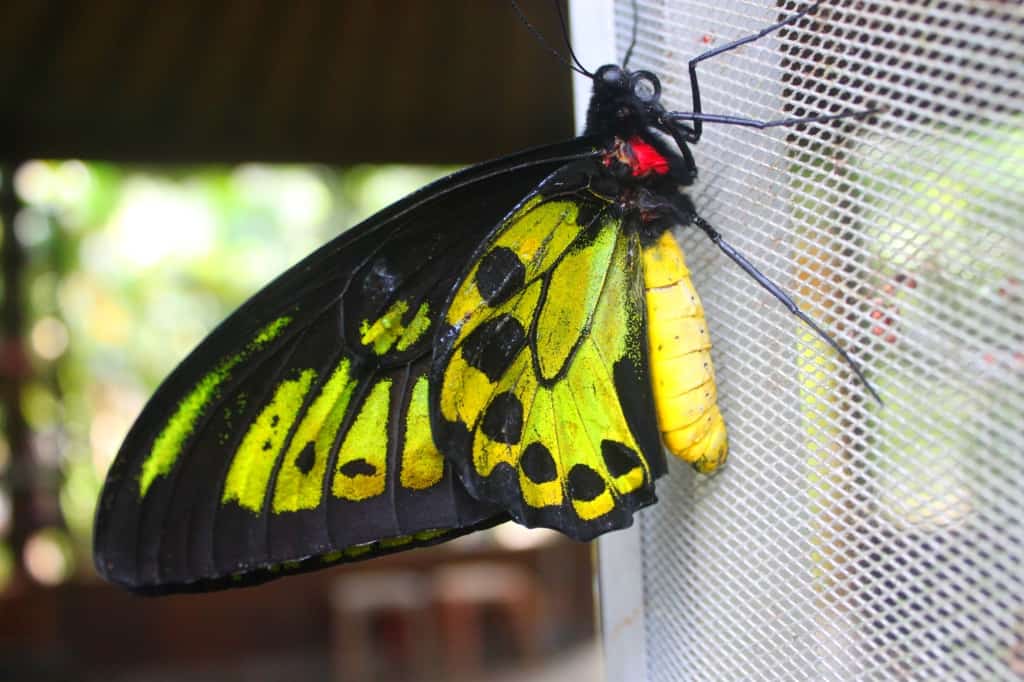 Several of the butterflies in the nursery had just been born that same morning and many of them couldn't fly yet. That didn't stop them from trying though and before I knew it, I had these sweet fluttering creatures placed all over me, sticking on to my hair, arms and hands. They were so adorable that I couldn't stop smiling.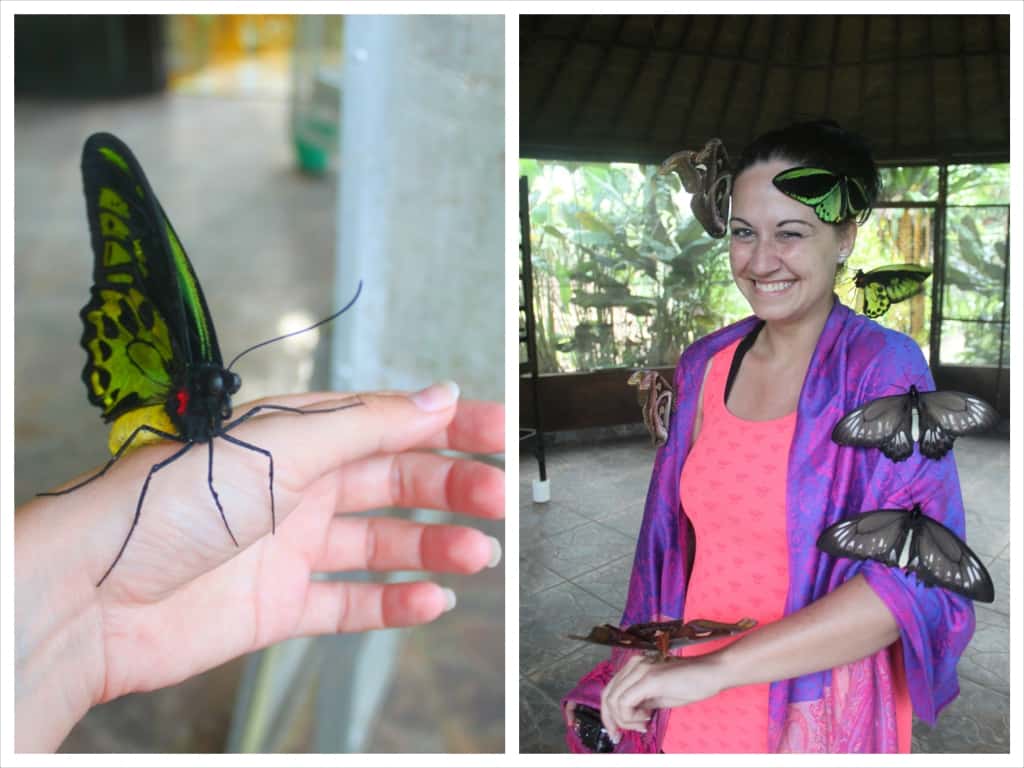 These beauties only live for 5 weeks and the smaller ones only 2 weeks. But I think that's one of the reasons I am so fascinated by butterflies – they represent the beauty of life: that nothing is constant and that we have to cherish the gift that life is.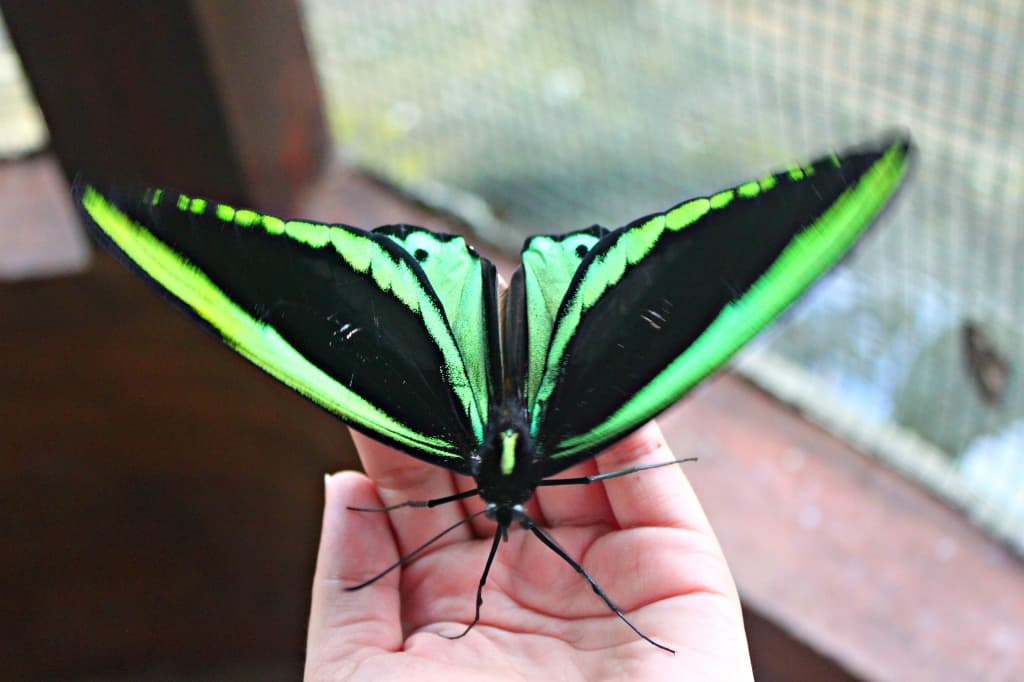 MASTERS OF DISGUISE
Right next to the house, there were more insects that you could hold.. including the largest, fattest Indonesian beetle I have ever seen (a Rhinoceros Beetle), huge walking sticks, sweet little leaf insects and the most adorable little critter. At first I wasn't particularly thrilled about having them crawl on me, but the guide insured me that they were harmless.
I didn't want to touch that enormous beetle, but when holding the other insects, he was just standing there all alone looking up at me, so what else could I do? I picked him up, and you know what – he wasn't nearly as scary as he looked. In fact, he turned out to be the cutest of them all.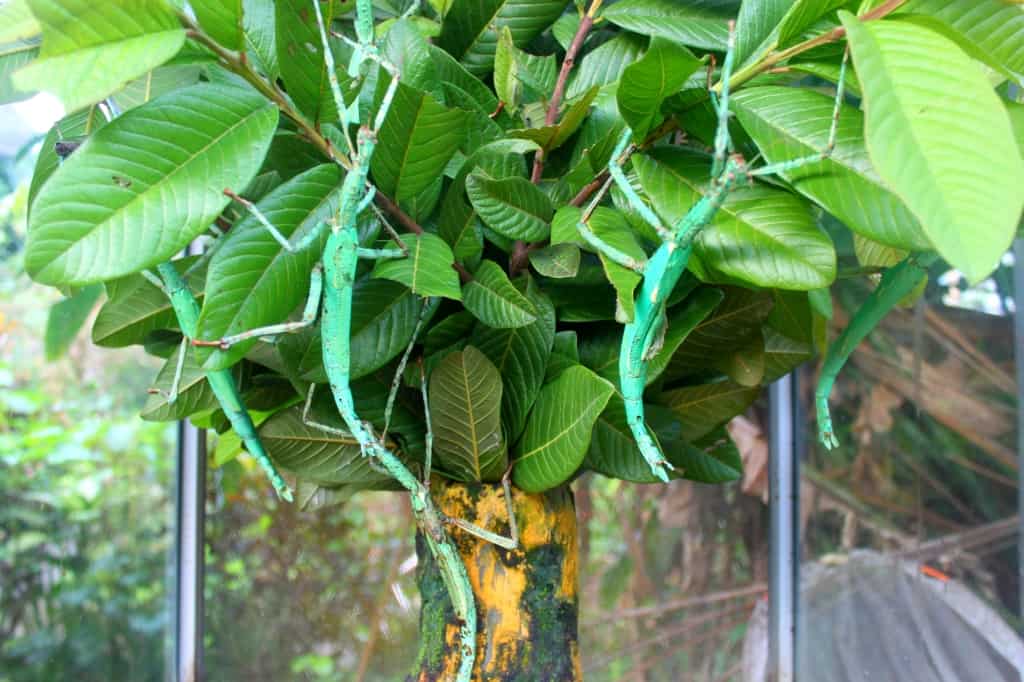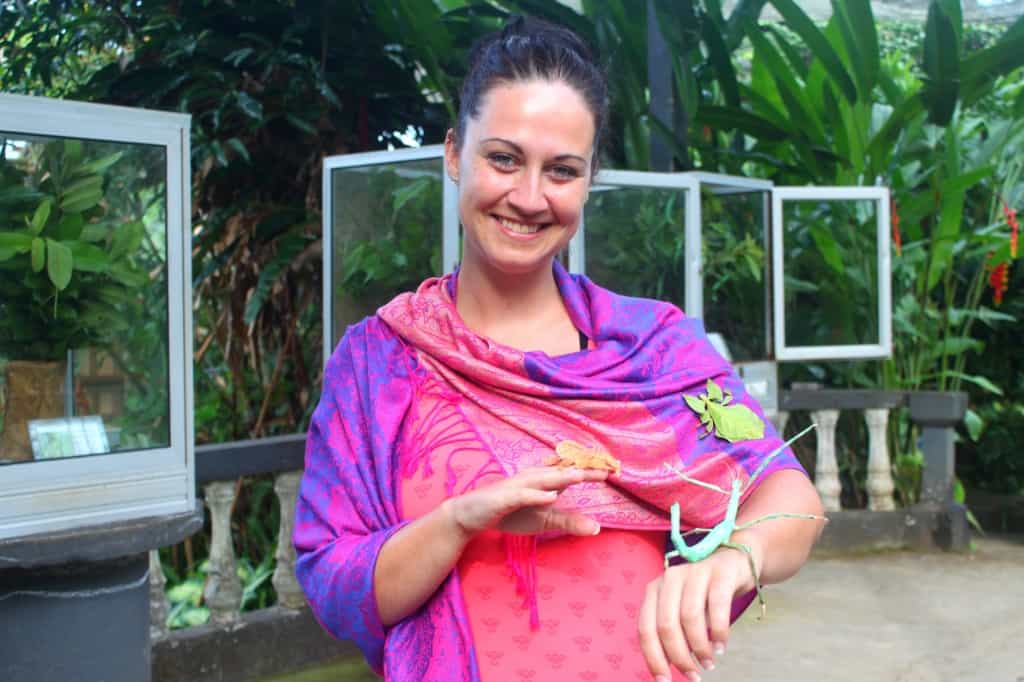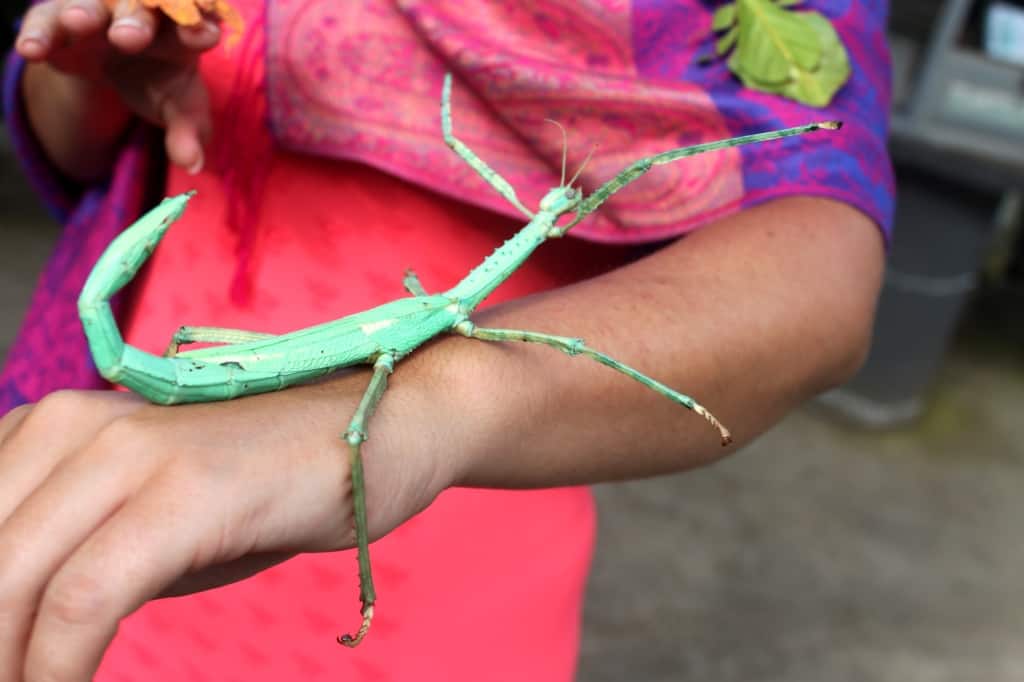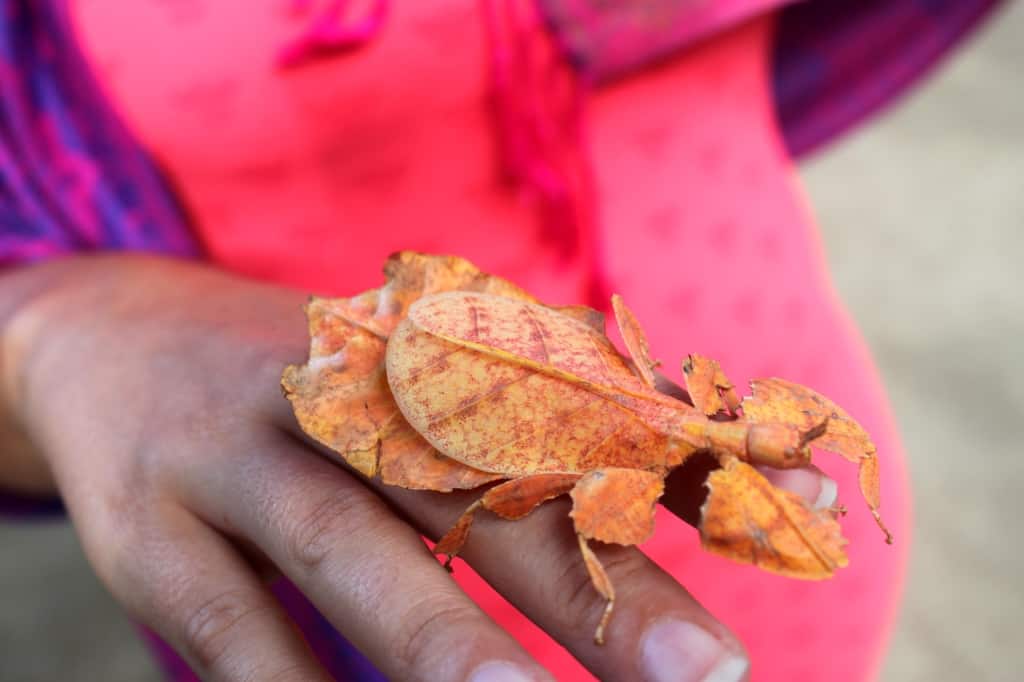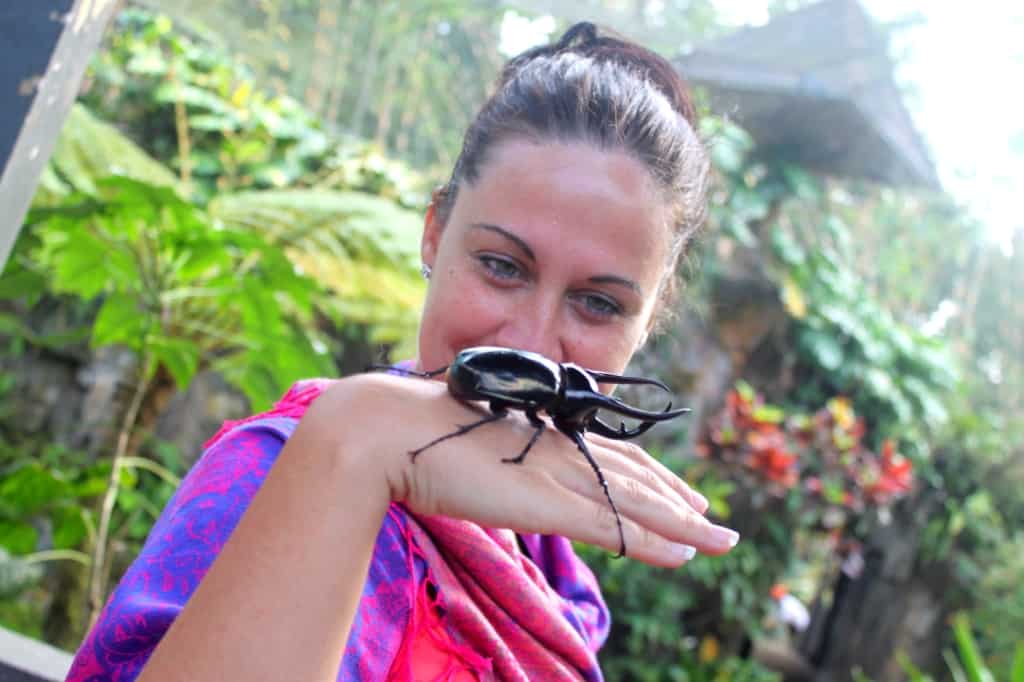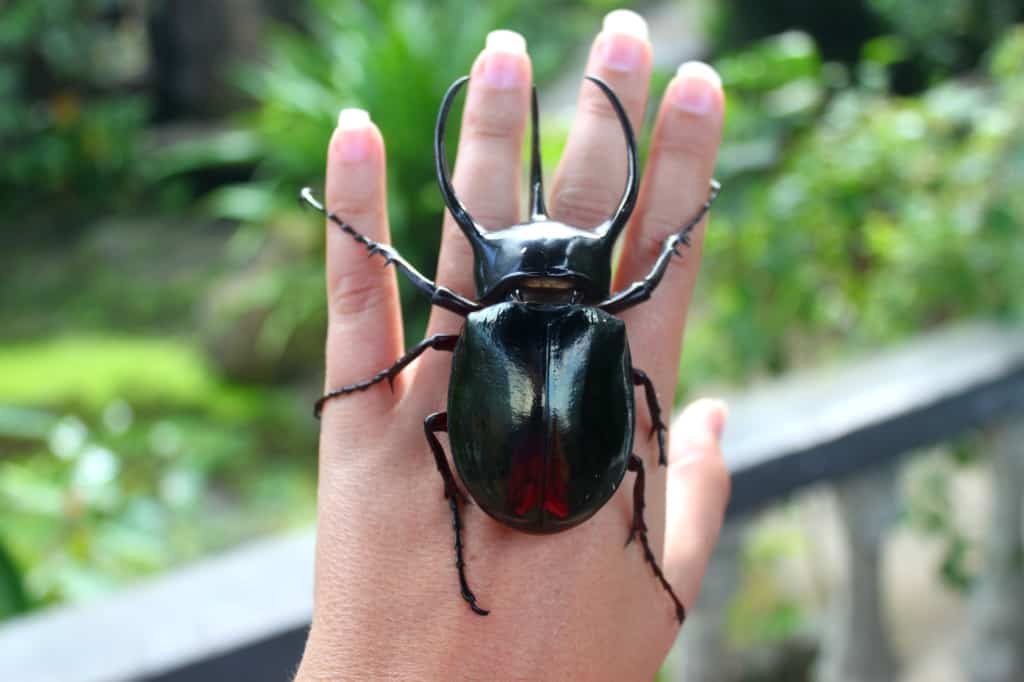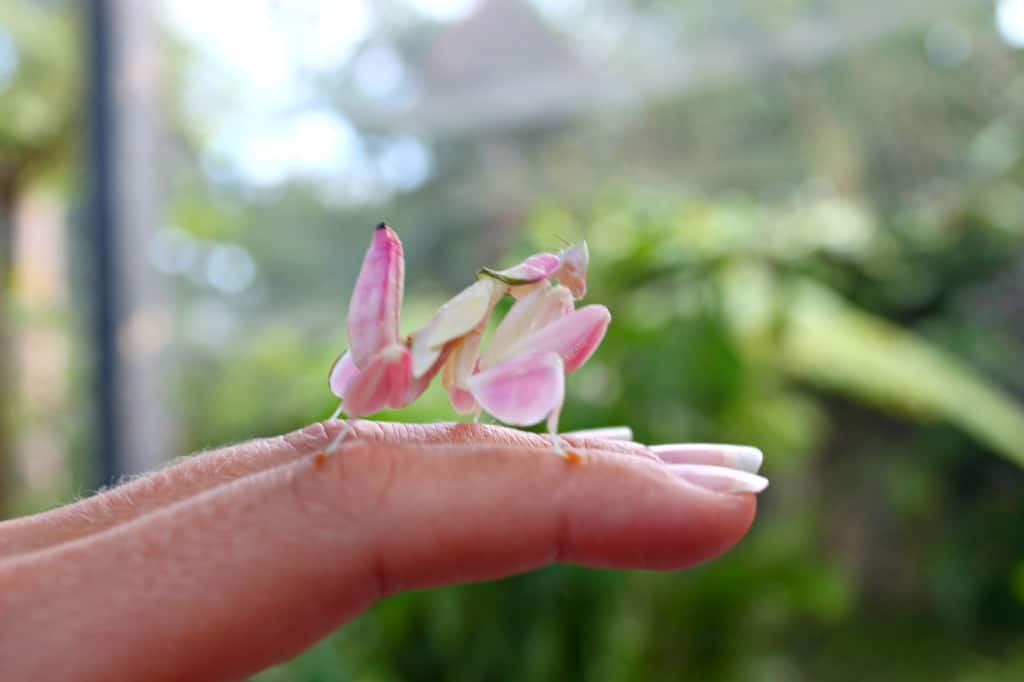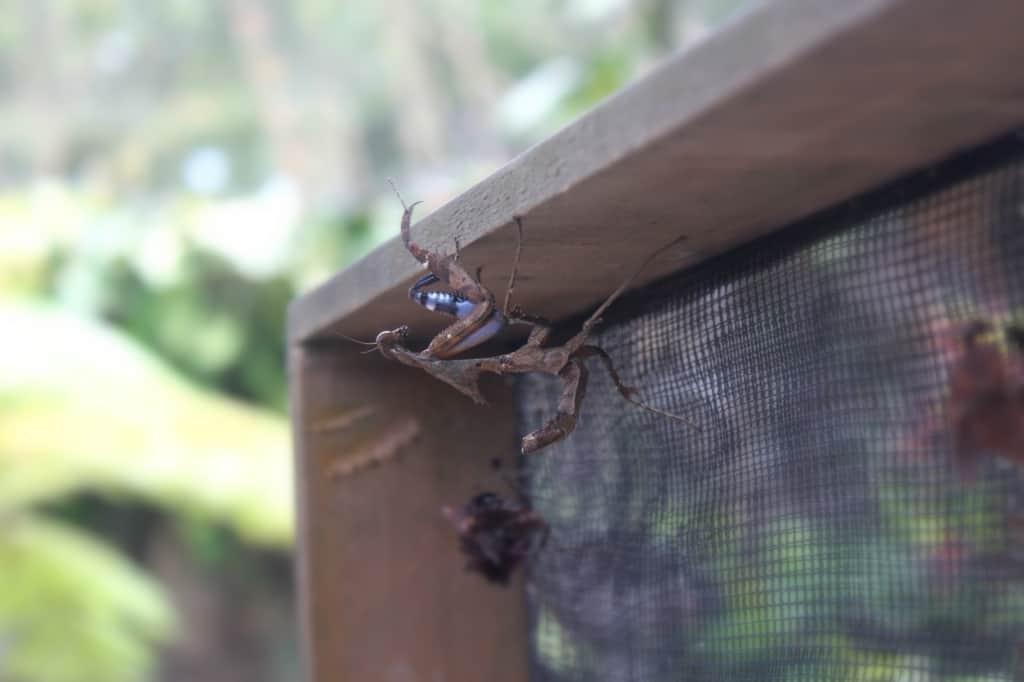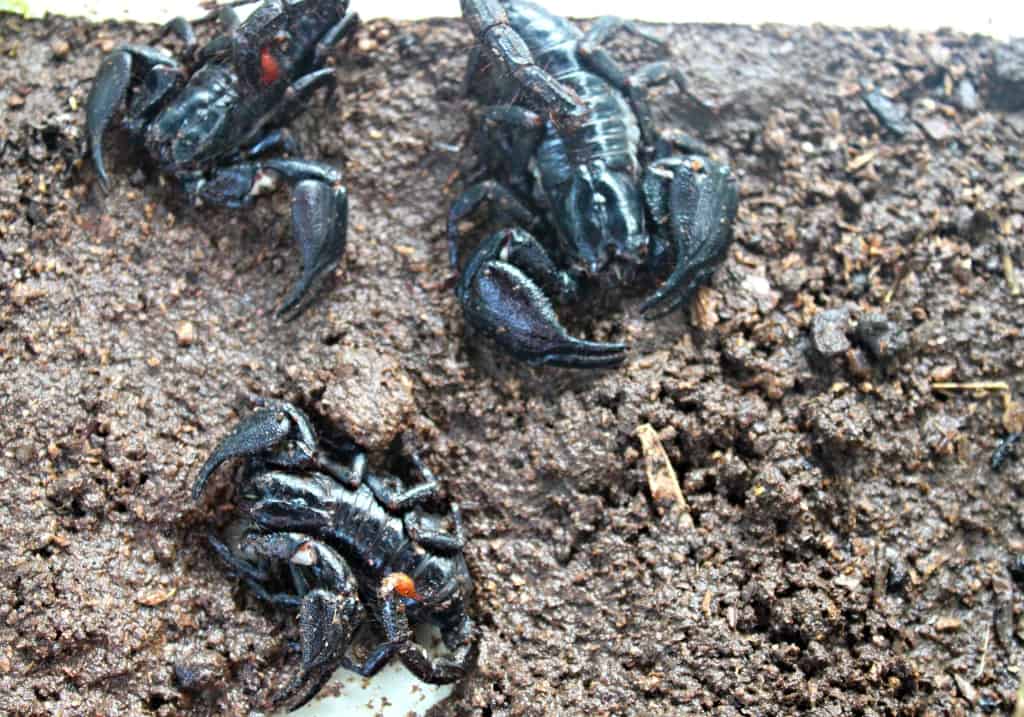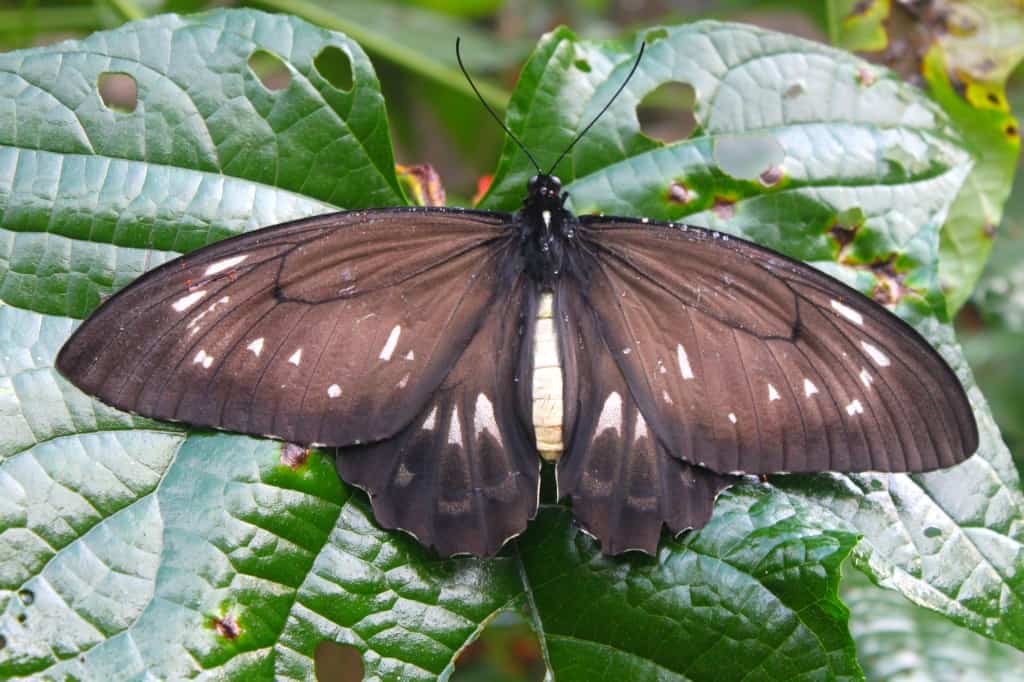 When I got outside, all the butterflies had woken up and there were hundreds just fluttering around, coloring the sky and leafs in beautiful colors.
What a great way to start the day!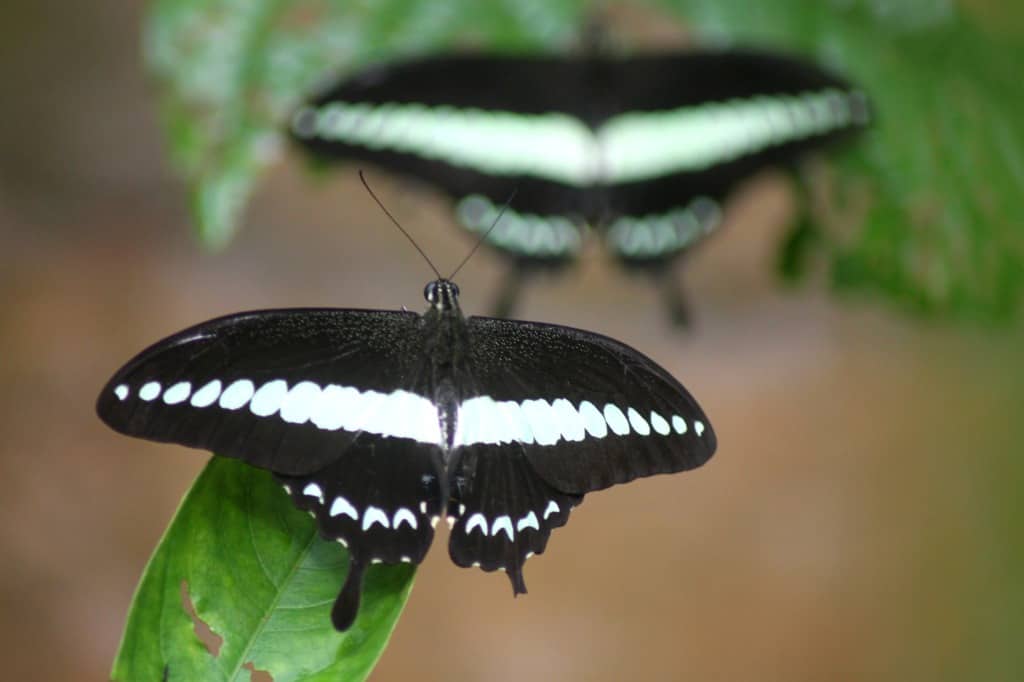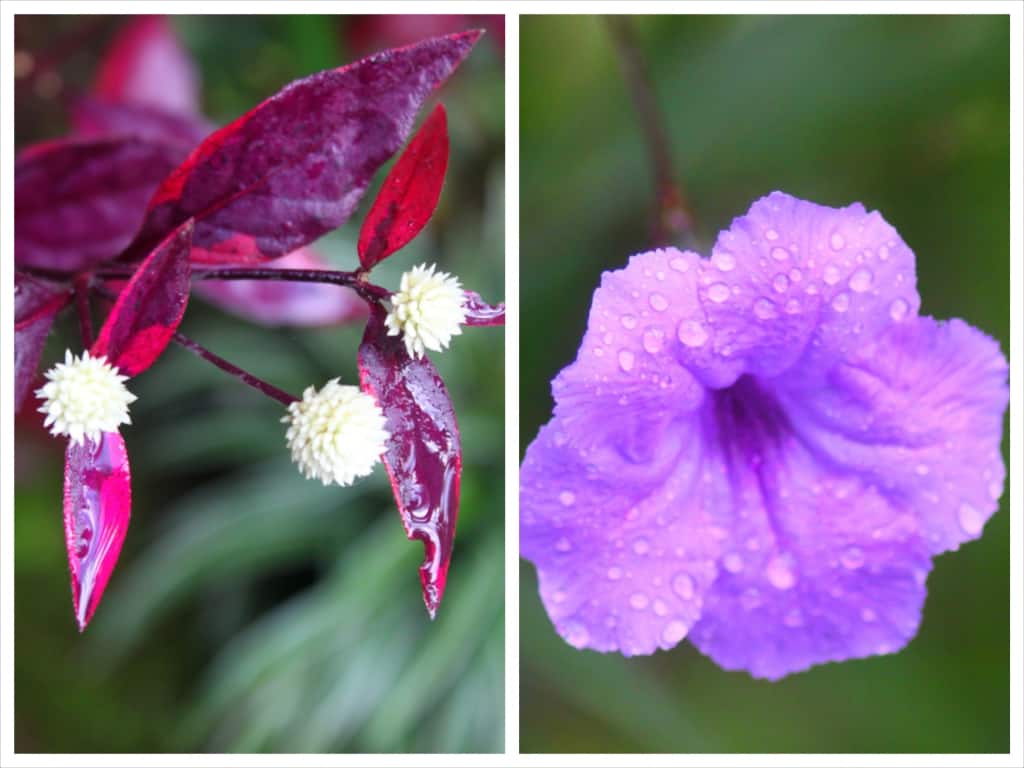 INFO
Opening hours: 08:00 – 17:00
Entrance fee: 50,000 rupiah ($6)
Would you add the Butterfly Park to your Bali itinerary?
More posts from Indonesia you'll love
Pin it!