Psst! This post probably contains affiliate links, which means I earn a commission (at no extra cost to you) if you click through and make a purchase. As always, I only recommend products and services I trust.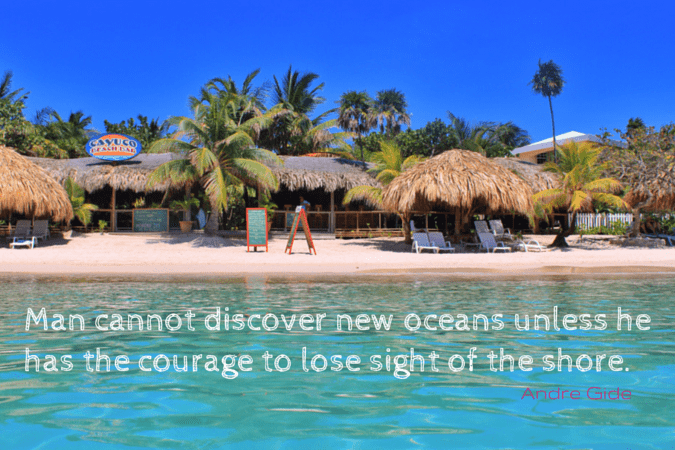 There are few things in life that will impact you as much as traveling will.
That's because traveling has the ability to change who you are for the better. It brings out the best version of you and you gain confidence because you've tried awesome things and broadened your perspective. You start to appreciate the small things and learn to be present. You fall in love with life again.
While traveling has taught me more about the world and the people in it, it has also taught me about the world within. I've conquered some of my worst fears on my travels, and I've learned to get out of my comfort zone. It hasn't always been fun, but I wouldn't trade it for the world.
Today, I live by some of the travel quotes below; Helen Keller's in particular. If you've had a tough week or you need some inspiration, take a few moments to re-energize yourself with these motivational quotes from some of the world's greatest thinkers.
Adventure is out there. Go get it!
Famous Travel Quotes
1. "To Travel is to Live" – Hans Christian Andersen
2. "Not all those who wander are lost." -J.R.R. Tolkien
3. "Travel is the only thing you buy that makes you richer"
"Twenty years from now you will be more disappointed by the things you didn't do than by the ones you did do." – Mark Twain
5. "You don't have to be rich to travel well." – Eugene Fodor
6. "I haven't been everywhere, but it's on my list." – Susan Sontag
7. "Two roads diverged in a wood and I – I took the one less traveled by." – Robert Frost
8. "Oh the places you'll go." – Dr. Seuss
9. "Our battered suitcases were piled on the sidewalk again; we had longer ways to go. But no matter, the road is life." – Jack Kerouac
10. "The world is a book and those who do not travel read only one page." -Agustine of Hippo
11. "One's destination is never a place, but a new way of seeing things." -Henry Miller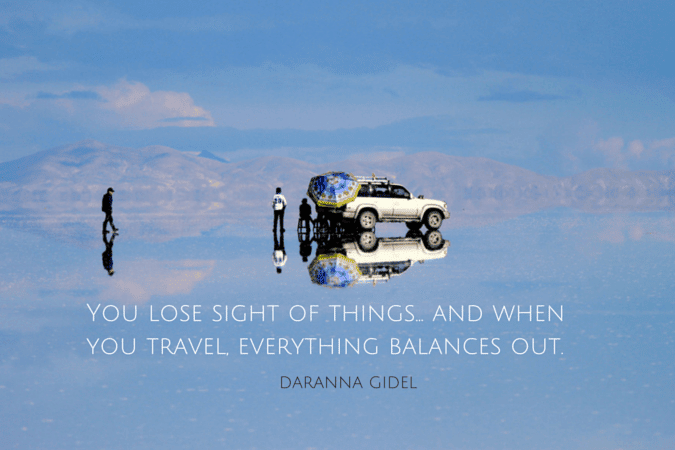 Adventure Quotes
12. "Travel is never a matter of money, but of courage." — Paulo Coelho
"Life is either a daring adventure or nothing." – Helen Keller
14. "Tourists visit. Travellers explore." – Anonymous
15. "If you think adventure is dangerous, try routine; it is lethal." ―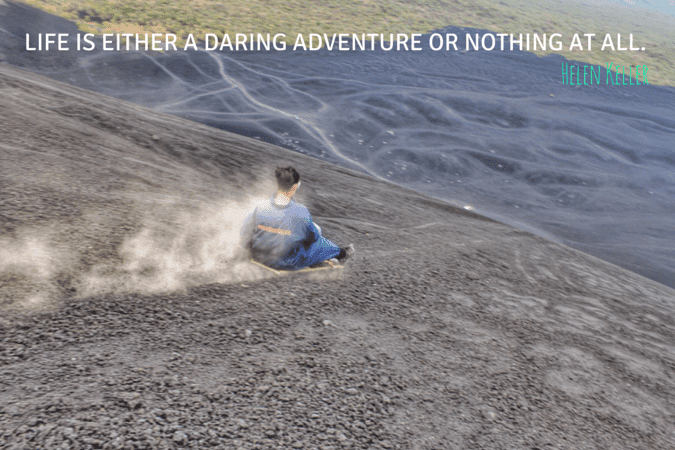 Best Travel Quotes About Overcoming Fear
16. "Be fearless in the pursuit of what sets your soul on fire." – Jennifer Lee
17. "Adventure may hurt you but monotony will kill you."
18. "And then there is the most dangerous risk of all — the risk of spending your life not doing what you want on the bet you can buy yourself the freedom to do it later." – Randy Komisar
19. "Traveling is a brutality. It forces you to trust strangers and to lose sight of all that familiar comforts of home and friends. You are constantly off balance. Nothing is yours except the essential things. -air, sleep, dreams, the sea, the sky. -all things tending towards the eternal or what we imagine of it." – Cesare Pavese
"Man cannot discover new oceans unless he has the courage to lose sight of the shore." – Andre Gide
21. "To awaken alone in a strange town is one of the pleasantest sensations in the world." – Freya Stark
22. "Stop worrying about the potholes in the road and enjoy the trip." – Babs Hoffman
23. "Life begins at the end of your comfort zone." – Neale Donald Walsch
24. "Traveling is a brutality. It forces you to trust strangers and to lose sight of all that familiar comforts of home and friends. You are constantly off balance. Nothing is yours except the essential things — air, sleep, dreams, the sea, the sky. All things tending towards the eternal or what we imagine of it." – Cesare Pavese
25. "Dare to live the life you've always wanted."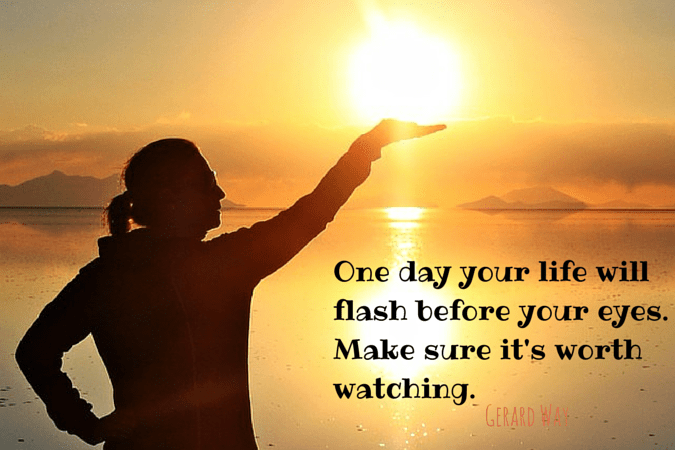 Inspirational Quotes (Words of Wisdom)
26. "Traveling – it leaves you speechless, then turns you into a storyteller." – Ibn Battuta
27. "The journey not the arrival matters." –T.S. Eliot
28. No one realizes how beautiful it is to travel until he comes home and rests his head on his old, familiar pillow." – Lin Yutang
29. "Do not follow where the path may lead. Go instead where there is no path and leave a trail" -Ralph Waldo Emerson
30. "Life is a journey. Make the best of it."
"We travel not to escape life, but for life not to escape us." – Anonymous
32. "Once a year, go someplace you've never been before." – Dalai Lama
33. "People don't take trips, trips take people." – John Steinbeck
34. "To my mind, the greatest reward and luxury of travel is to be able to experience everyday things as if for the first time, to be in a position in which almost nothing is so familiar it is taken for granted." – Bill Bryson
35. "Take only memories, leave only footprints." – Chief Seattle
36. "Better to see something once than hear about it a thousand times." – Asian Proverb
37. "Don't count the days. Make the days count." – Muhammed Ali
38. Wherever you go, go with all your heart. Confucius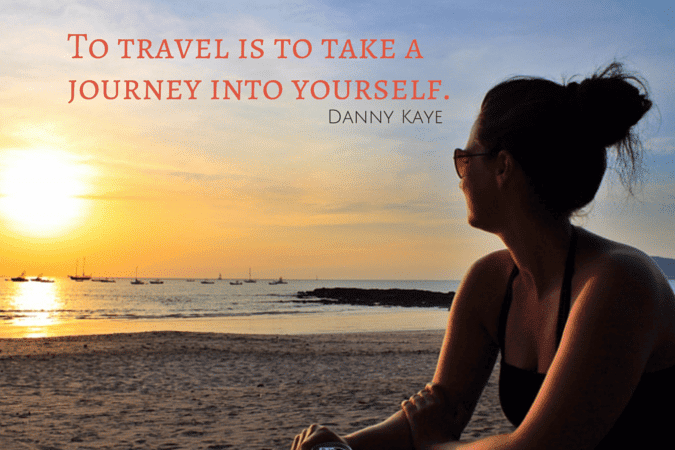 Travel the World Quotes
How travel changes you
39. "The life you have led doesn't need to be the only life you have." – Anna Quindlen
40. "If you reject the food, ignore the customs, fear the religion and avoid the people, you might better stay home." -James Michener
41. "All journeys have secret destinations of which the traveler is unaware." -Martin Buber
"Travel isn't always pretty. It isn't always comfortable. Sometimes it hurts, it even breaks your heart. But that's okay. The journey changes you; it should change you. It leaves marks on your memory, on your consciousness, on your heart, and on your body. You take something with you. Hopefully, you leave something good behind." – Anthony Bourdain
43. " Travel makes a wise man better but a fool worse." – Thomas Fuller
44. "We travel, some of us forever, to seek other places, other lives, other souls." – Anais Nin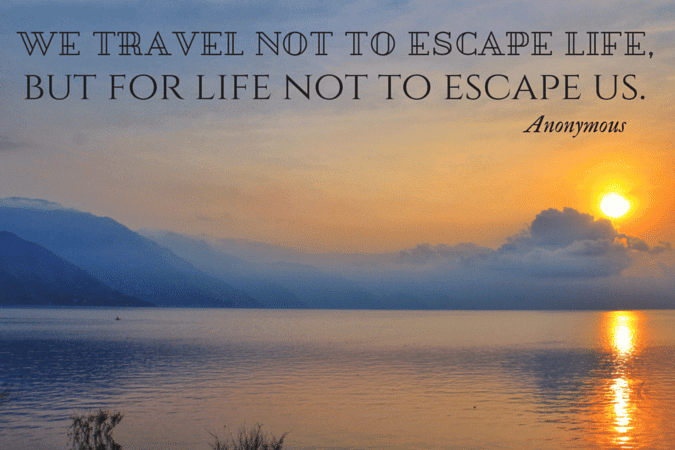 45. "I am not the same, having seen the moon shine on the other side of the world." – Mary Anne Radmacher
46. "Travel makes one modest. You see what a tiny place you occupy in the world." – Gustave Flaubert
47. "When overseas you learn more about your own country, than you do the place you're visiting." – Clint Borgen
48. "A mind that is stretched by a new experience can never go back to its old dimensions." – Oliver Wendell Holmes
49. "Travel far enough, you meet yourself." – David Mitchell
50. "Wherever you go becomes a part of you somehow." – Anita Desai
51. "Travel and change of place impart new vigor to the mind." – Seneca
52. "Wherever you go becomes a part of you somehow." – Anita Desai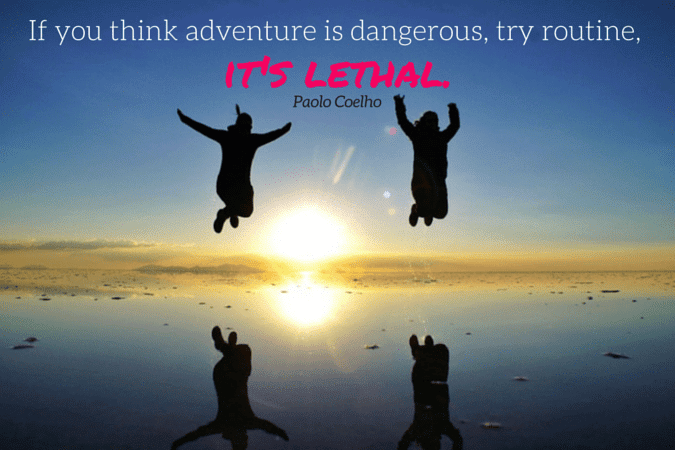 54. "Don't listen to what they say. Go see."
55. "Life is short and the world is wide"
56. "A good traveler has no fixed plans and is not intent on arriving." -Lao Tzu
Stuff your eyes with wonder, live as if you'd drop dead in ten seconds. See the world. It's more fantastic than any dream made or paid for in factories. – Ray Bradbury
58. "I travel because it makes me realize how much I haven't seen, how much I'm not going to see, and how much I still need to see." – Carew Papritz
59. "Only those who risk going too far can possibly find out how far one can go." – T.S. Eliot
60. "If you are not willing to risk the unusual, you will have to settle for the ordinary." Jim Rohn
61. "It is good to have an end to journey toward; but it is the journey that matters, in the end." – Ernest Hemmingway
62. "If you are thirty-two, physically fit, hungry to learn to be better, I urge you to travel – as far and as widely as possible. Sleep on floors, if you have to. Find out how other people live and cook. Learn from them – wherever you go." Anthony Bourdain
63. "Because in the end, you won't remember the time you spent working in an office or mowing your lawn. Climb that damn mountain." – Jack Kerouac
64. "So much of who we are is where we have been." – William Langewiesche
65. "Never let your memories be greater than your dreams." – Douglas Ivester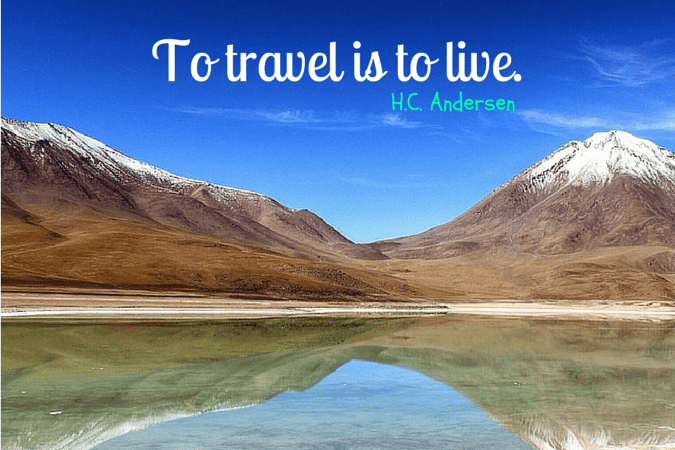 Which is your favorite travel quote?