My blog turns 3 years and I'm having a baby
It's that time of year again: my blog turns 3 years! It's been a busy year and I've visited more countries in 2016 than I anticipated; 10 in total, 5 of which were new. I also made it to 54 countries and traveled to a new continent: Africa.
So, a lot has happened on the travel front. It's been more quiet on the blogging front, which I'll tell you about later, but let's just say for now that I've re-found the balance and I have lots in store for 2017.
READ BLOGIVERSARY 1 AND BLOGIVERSARY 2
This post contains referral links for products I love. Adventurous Miriam earns a small commission at no extra cost to you if you make a purchase through my links. Thank you for your support ♡ Learn more
CROATIA
These past two years traveling in Europe has made me fall in love with new countries, and Croatia is one of them. So when I was invited to revisit Istria in April, I instantly accepted and had the best Croatia trip ever. I made new friends and saw new exciting places, which only made me more crazy about this country.
My posts from Croatia: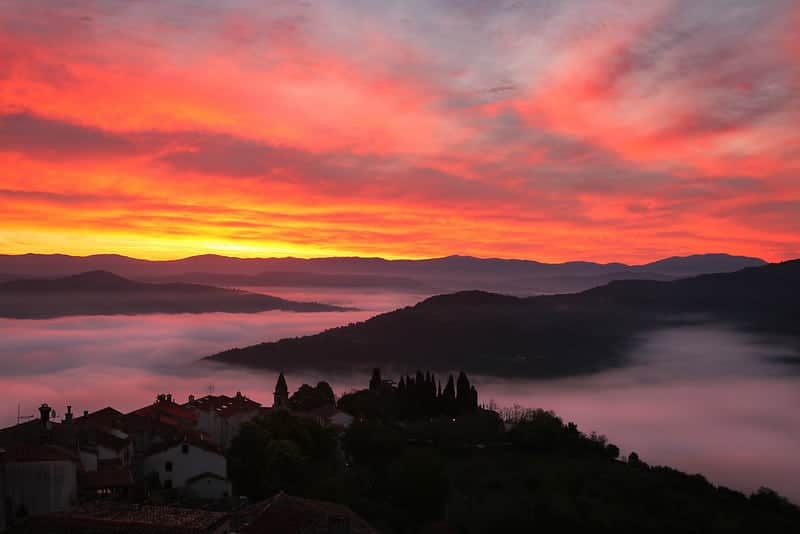 SWITZERLAND
After Croatia, I planned a month-long Interrail trip through Central and Eastern Europe. Growing up, Interrail was a rite of passage for most of my fellow Danish friends, but back then I went backpacking in Asia. Now, better late than never, I went on a solo Interrail trip at 33 and it turned out to be the highlight of my 2016 travels. I'd been to most of the countries already, but it was fun revisiting and see everything in a new light.
Switzerland was the first country I went to and I was blown away by the alpine views (quite literally when I went to the snowstormy Top of Europe)! This country is so beautiful I can't even begin to explain it. Expensive, yes.
But those Alps, waterfalls and views were simply beyond comparison. My favorite destination in 2016 was Lauterbrunnen, and if you haven't already seen my post from Lauterbrunnen, do it now ↓ You'll see what I mean.
My posts from Switzerland: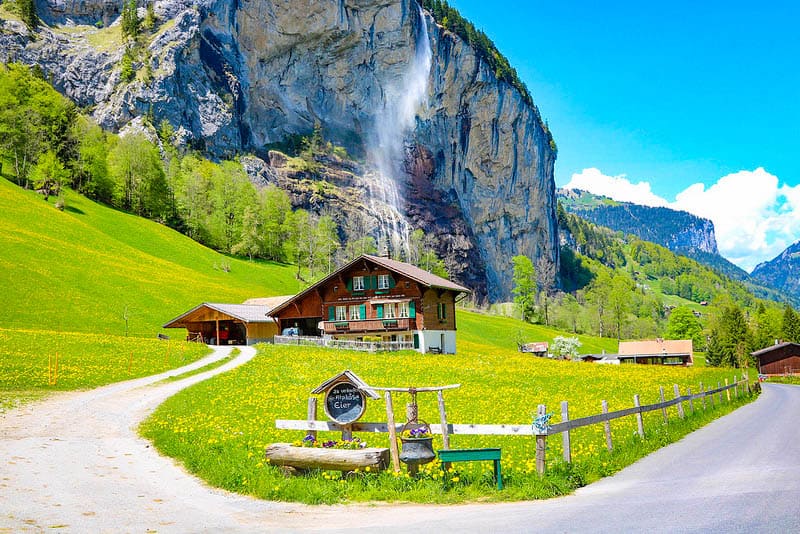 FRANCE
Years ago, and long before Thailand, France was my favorite country in the world. I've always loved France for its sophisticated cuisine, its style and French Riviera. But this time I went to the Eastern part of France for the fairytale cities and half-timbered houses (okay… and the food & wine, too). Wow, did Colmar impress!!
My posts from France: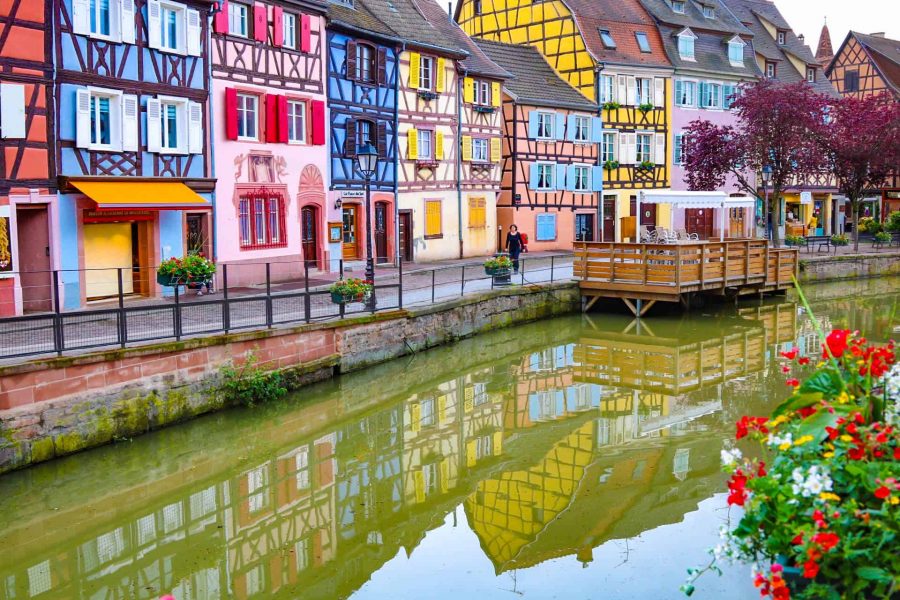 GERMANY
Since I live right next to Germany and they have cheap beer, I've visited more times than I can count. But I've never been to Bavaria in the south before this trip. While Munich didn't really speak to me, I was super excited about Nuremberg and the Disney-like Neuschwanstein castle (although it's very touristy).
My posts from Germany: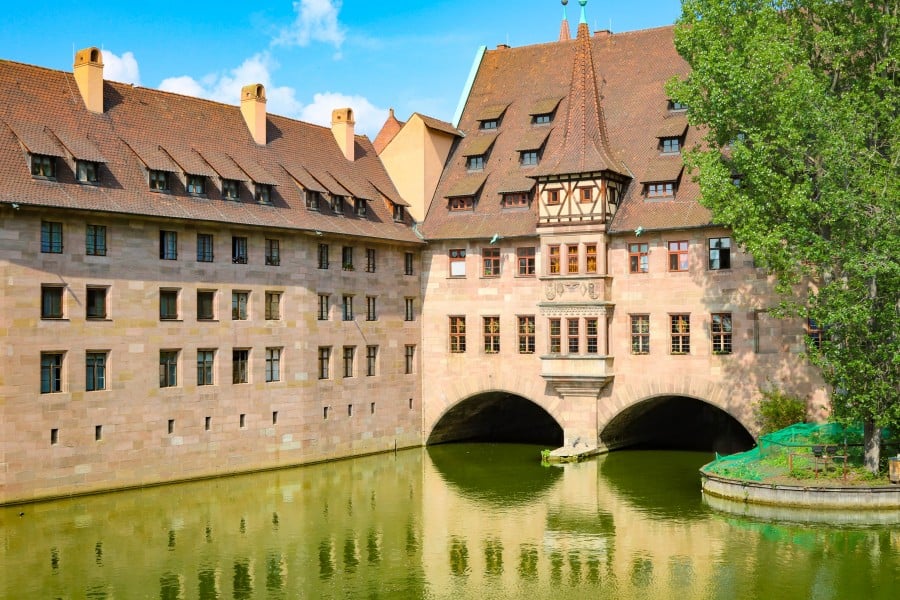 AUSTRIA
Ah, and Austria – a week of pure joy!! Austria is one of those countries I could have spent months exploring, and I do mean months. There are so many lakes, hilltop villages, hiking trails and charming towns that I would love to see. Although it's touristy, I fell in love with the enchanting Hallstatt, a charming lake town in the mountains. Austria was simply amazing.
My posts from Austria: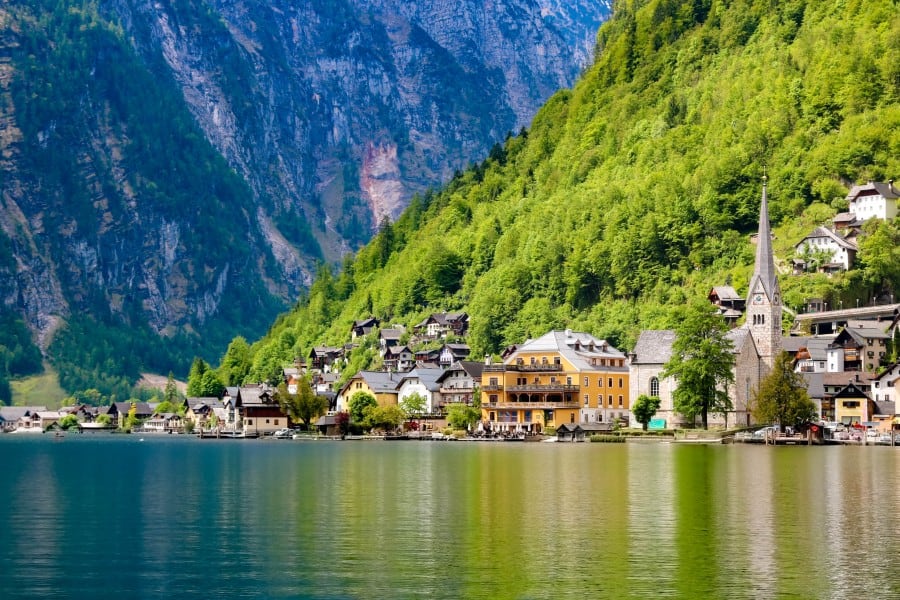 SLOVAKIA
Slovakia was a celebratory destination because it was my country number 50. Also, it kind of went and surprised, not that I had reservations, but I was positively surprised to see exactly how much Slovakia had to offer. I mean, for a country its size it has 9 national parks, the beautiful High Tatras mountains and a cuisine that's not half bad.
My posts from Slovakia: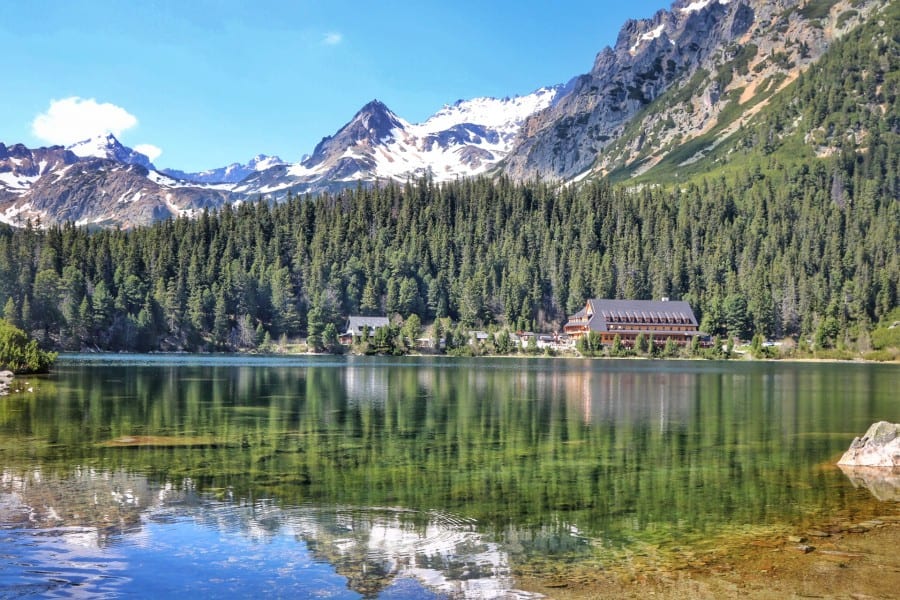 HUNGARY
From Slovakia, I went on to Budapest and I LOVED this city. The food, guys.. It was amazing, and there's just so much to see. I spent three days in Budapest, but I'm definitely hungry for more!
My posts from Hungary: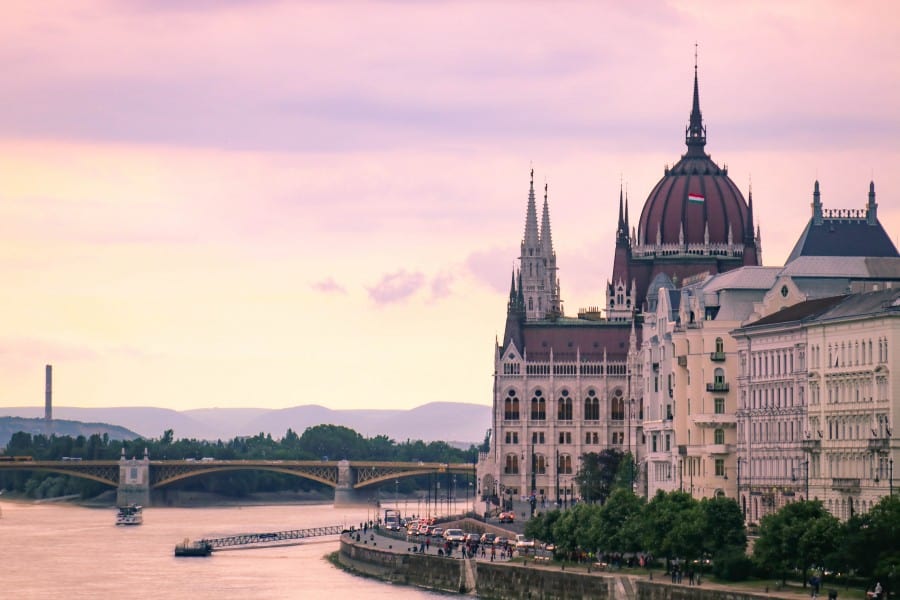 ROMANIA
The last country on my Interrail trip was Romania, where I met with Thomas. I had in my mind a picture of how Romania would look and how the people would be, and I honestly couldn't have been more wrong. Romania is really vibrant. From the modern cities to the old villages where it looks like time has stood still for the past 200 years.
My posts from Romania: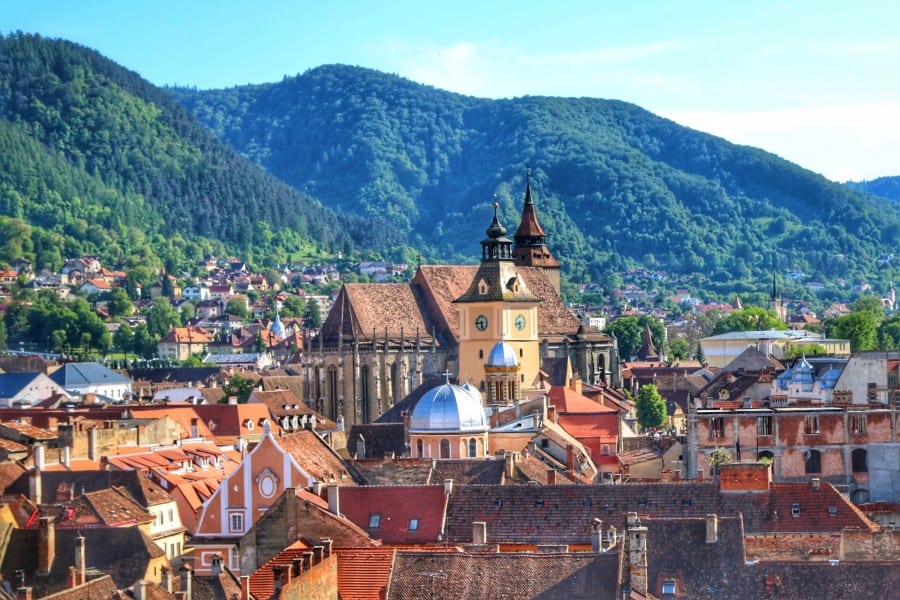 SCOTLAND
In August, I went to Scotland which was a first for me. You've probably also heard rumors of the Scottish weather so I brought my rain boots, pants and rain jacket and prepared myself for rain and fog. But then it went and surprised. It was sunny almost every day of my trip, and I got some really good views of the beautiful Scottish Highlands and the mystical Isle of Skye.
My posts from Scotland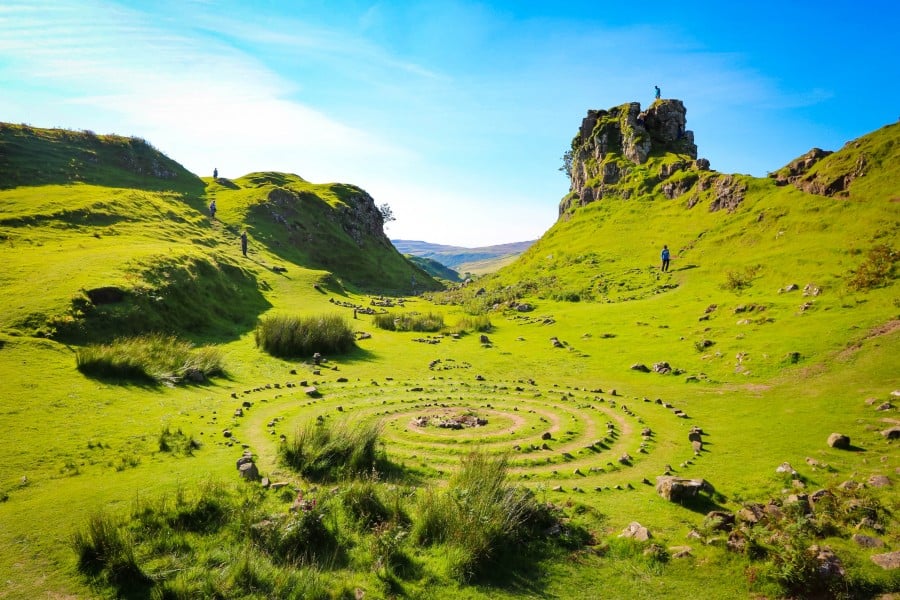 MOROCCO
My last trip in 2016 was to Morocco, a place I've wanted to visit for years. I went to Agadir and the High Atlas Mountains in the Southern part of Morocco, which intrigued me to return and visit Marrakech, the Sahara desert and the Northern area (especially Fes and the blue city Chefchaouen). Morocco is super interesting and cultural!
My posts from Morocco: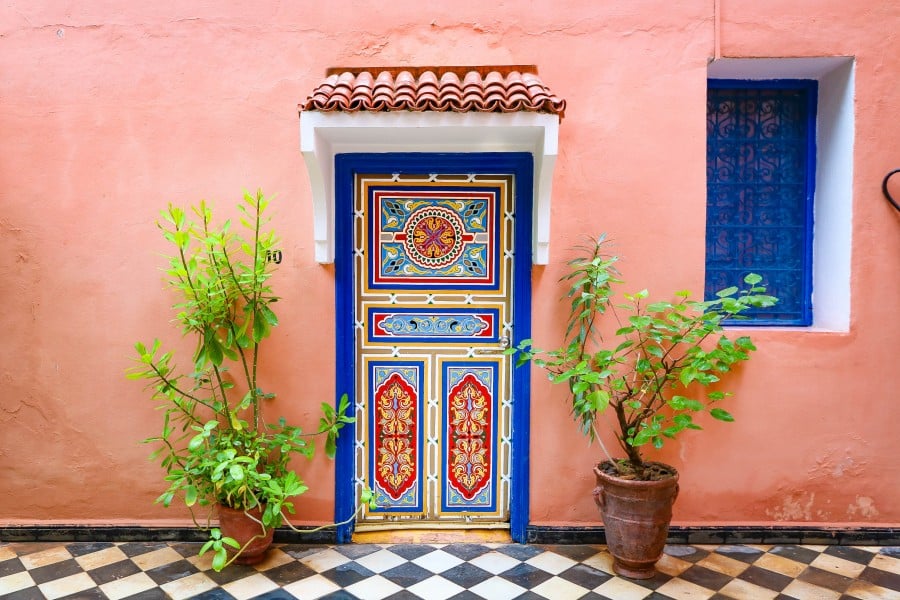 WHY I WENT OFF THE GRID
Alright, back to blogging… If you're a reader, you might have noticed the blog silence these past few months. A nice way to explain it is that I simply needed a break and was preoccupied with morning sickness. But the harsh truth? I'd had enough. Not of traveling and writing. I just didn't like how social media, especially Instagram, had changed.
Somewhere along the way, sharing photos on Instagram stopped being about sharing your travel memories and became a competition of who could look most like a model and who could work the algorithm and get most photo likes. I missed the realness, especially when I realized that most comments are automated.
When I went to Scotland I had a minor melt-down and took a long-needed break from social media. I didn't post on Instagram for a month, and my blog was a ghost town for more than 2 months. I had simply lost the happiness of blogging.
The break helped and I'm getting my positive attitude back. I guess I just needed some time to find my own way, which means I have stopped focusing on actively growing my social media. Since this summer, all my new followers are organic, I have made no comments on other blogs, and I only like a photo on Instagram when I actually like it. I might not get the largest blog this way, but at least I won't lose my focus or even worse – my passion for blogging.
SOCIAL MEDIA
I haven't worked as much on my social media platforms in 2016, but they've still seen a fair share of new followers. Also, I made it to 100,000 followers in total.
Facebook
I've had a Facebook page for two years now. Facebook is important in my social media strategy and after Pinterest, it's where I get most referrals from.
Followers last year: 3.363
Followers this year: 13.313
Twitter
I've used Twitter for two years, but my enthusiasm is starting to wear off. I don't see a lot of traffic, but several business opportunities have come from Twitter, so I'm not letting it go just yet.
Followers last year: 27.600
Followers this year: 40.071
Instagram
Oh Instagram, I almost broke up with you for a minute there. But we're better friends now and I'm back in the game.
Followers last year: 20.700
Followers this year: 47.100
Pinterest
Pinterest is still my most important traffic referer. I like Pinterest a lot and it's fun making pins. I could easily see myself focusing more on this social media in 2017.
Followers last year: 6.000
Followers this year: 8.300
EXCITING BABY NEWS!
I've had some exciting adventures this year, but the ultimate adventure is about to begin because…. I'm pregnant! We're having a boy and I'm so happy that I've been smiling non-stop for the past 5 months
This means that I won't be traveling as much in 2017, but I will still be blogging. I have lots of blog posts just waiting to be written, especially from Asia. And when Baby Risager is ready, I have big plans to show him the world. My blog is not turning into a mommy blog, but I will include adventure family travel in my future posts.
WHERE I'M GOING NEXT
It looks like I'm getting two of my wishes granted this year: I'm becoming a mom and I'm finally going to ICELAND! For years, Iceland has been on my top five list of countries I'm dying to visit, alongside New Zealand, Canada, Argentina and Japan. To my Scandinavian luck, it's now super cheap to fly to Iceland ($100 for a return flight from Copenhagen) so I decided that now should be the time.
In January, Thomas & I will be road tripping the South Coast from Reykjavik to Jökulsárlón, explore the Golden Circle and hopefully see the Northern Lights. I'm SO excited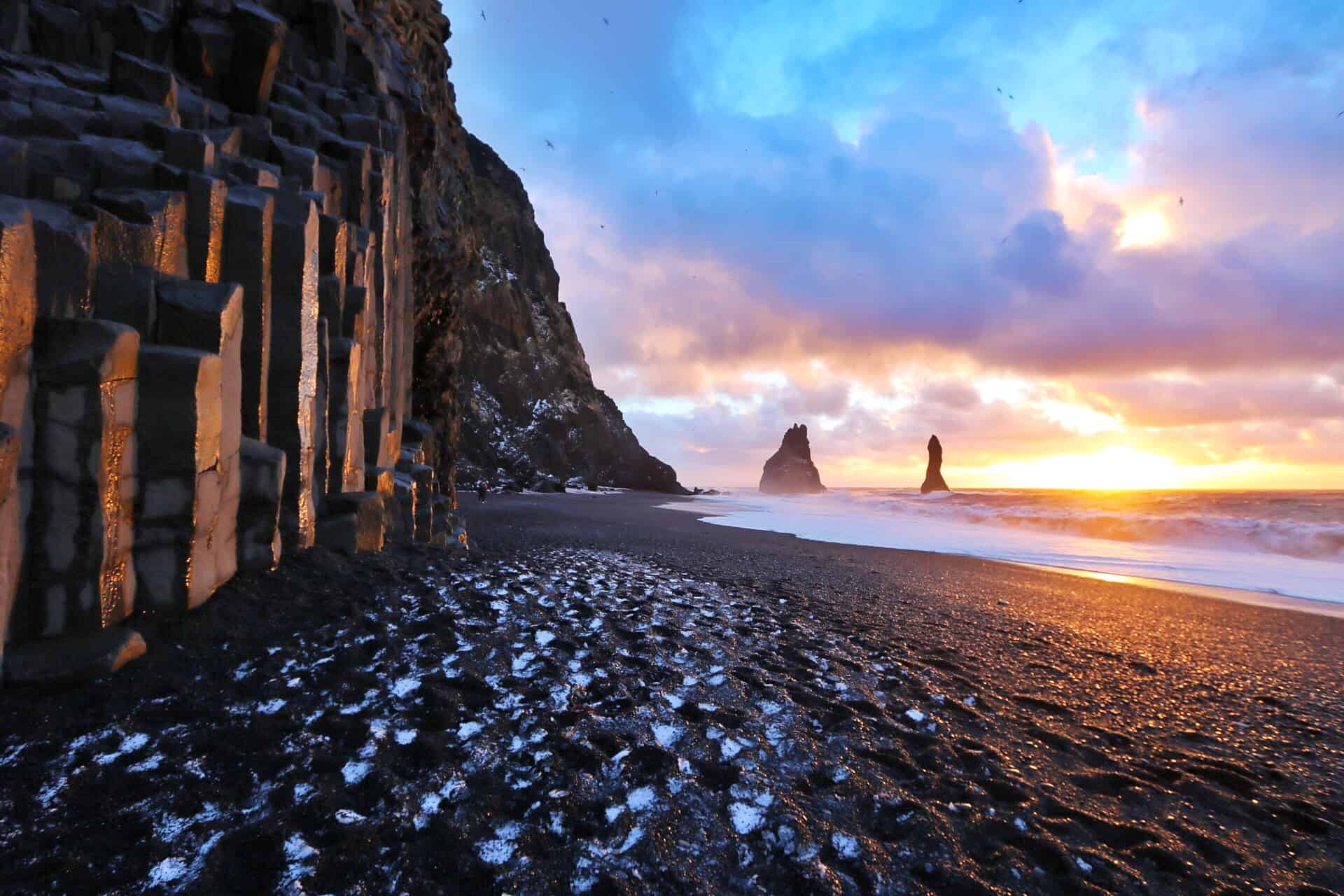 GOALS FOR 2017
Reach 150.000 followers on social media
Visit 3 new countries
Travel to one of my 5 dream destinations (Iceland)
See more of North Europe, like Svalbard (see polar bears), Finnish Lapland, Greenland or Faroe Islands
Do more travel collaborations with companies
Incorporate more fashion style and personality into my blog
Thanks so much for your support and for following my adventures. Love you guys, x