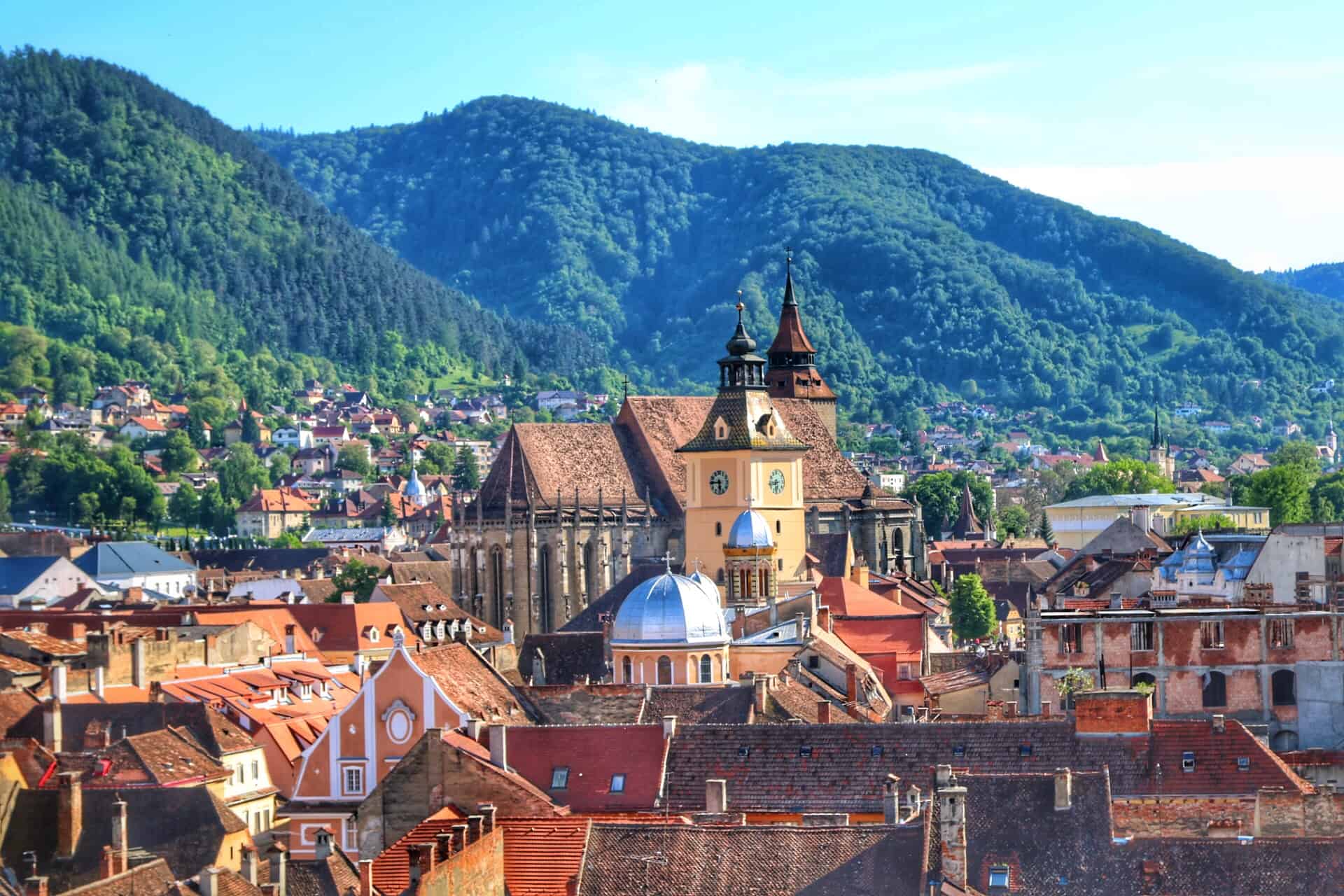 Welcome to Romania
Vampire myths and medieval castles
The land of vampires and vampire hunters, lost to the times of medieval Europe, is a unique sight to behold – and to explore. The vampire lore exists in Romania for good reason, given all the gothic castle and fortresses which still stand to this day! From the forests of Transylvania to the Carpathian Mountains, there's dramatic and powerful nature to explore for weeks, and no shortage of peaceful gothic beauty in Romania.
Amazing experiences in Romania
Find Dracula in Romania
Bram Stoker's legendary gothic novel was inspired by the real Romanian ruler, Vlad the Impaler (or Vlad Dracula). He was a ruler of Wallachia, one area of Romania, during the 15th century, and his legacy has made Romania one of the most legendary parts of all of Europe. Bran Castle, found amongst the forests of Transylvania, was the home of Dracula in the novel, and was actually sieged by Vlad during the 1400s.
Travel Back in Time to Medieval Romania
Romania is very much a nation lost to time. We're lucky in many ways, when we visit, that a place so renowned for its medieval history and gothic vampires still chooses to live that way. When you visit a lot of countries these days, you have to dig to find their history, but not in Romania. Travel out to the countryside and people still travel by horse-and-cart!
Eat Odd Foods
Bucharest is the best place to try some of the more interesting foods in Romania. Staple food in Romania include tripe soup, made from the stomach of a cow, and sarmale, cabbage rolls made from minced meat, rice, and spices.
Magical Medieval Cities
There is no shortage of medieval history to discover and explore in Romania. Its stone cities of churches, forts, cathedrals, and ancient walls remain firmly intact. From Sibiu's Old City to the vampiric tone of Brasov, there's medieval magic to be found at the turn of every corner in Romania's beautiful cities.
Best sights in Romania
Bucharest (capital)
Known by many as "Little Paris" for its renaissance palaces and its beautiful gardens, Bucharest is the most modern of Romania's cities, and where you'll find the nation's best food.
Brasov (184km from Bucharest)
Brasov is found at the base of the Carpathian Mountains, making it a powerfully dramatic medieval city dripping with gothic imagery and dark history atmosphere. It's an inspiration, to say the least.
Sibiu (279km from Bucharest)
Originally built as a walled fortress of a city by German Saxons, Sibiu has stood for more than 800 years, and hides the most historic part of Romania's heritage: its stunning Old Town.
Sighisoara (303km from Bucharest)
From its 14th century clocktower to its Venetian houses surrounded by cobbled streets, there's a huge range of beauty to be found in this city. The variety on show here is dizzying.
Cluj-Napoca (453km from Bucharest)
Romania's finest churches, cathedrals, and museums can all be found in this medieval town. It also hides an incredible opera house, making it the best cultural hub in all of Romania.
Bran Castle (187km from Bucharest)
The legendary home of Dracula is part true history and part exciting gothic fiction. Made famous by Bram Stoker's novel, Bran Castle was also in fact actually besieged by Vlad the Impaler himself, making for a riveting piece of history.
How to get around
I always use Rome2Rio for traveling Europe. This site/app is so easy to use. It quickly comes up with a variety of transport options to suit your time and budget. All costs are shown, even taxis.
Best time to visit
The best time to visit Romania depends on what you're hoping to get up to in this diverse country. If you're planning on skiing, then you'll want to get there between December and March when the slopes are at their most exciting.
However, if you're hoping to sunbathe or enjoy some hiking then the peak weather lasts from June to September. Costs in July and August tend to be higher and it's also much more humid so best to get there for the shoulder season if possible.
Practical info
Language:

Romanian

Currency:

Leu

Plugs: Standard voltage of 230V (I recommend buying a universal adapter)
Population:

19 million

Important telephone numbers:

112 for all emergencies

Visa:

Most countries can enter Romania visa-free and stay for at least 90 days. US citizens can stay for up to 90 days every six months.
Rough Budget
Romanian Phrases
Hello:

Salut

Thank you:

Multumesc

Yes:

Da

No:

Nu

Bye:

La revedere

Cheers:

Noroc
Posts from Romania