Adventurous Miriam uses affiliate links, which means that if you make a purchase through my links, I may earn an affiliate commission.
Find out how to get from Brasov to Bran Castle – also known as Dracula's castle in Transylvania.
High above a valley in Transylvania, perched on a rock with a flowing river below lies the castle of Count Dracula. At least according to the bloodthirsty horror novel "Dracula" (1897) by Bram Stoker.
The Gothic Bran Castle near Brasov has long been linked to the devilish vampire, although Dracula probably won't be there when you arrive.
How to get from Brasov to Bran castle
You have three ways of getting from Brasov to Bran: by bus, by taxi or with an organised tour. Whichever you choose, I suggest going early in the morning to avoid the crowds and heat if you're visiting in the summer.
Also, there's not much to see in Bran town; the castle is the main attraction. So, there's no need to factor in extra time for sightseeing the town after you've visited the castle.
1. Brasov to Bran Castle by bus
Getting from Brasov to Bran Castle couldn't be easier. You don't need a guide or an organised tour, it's easy to go there on your own. This is how to reach Bran by bus from Brasov and experience the Transylvanian scenery on the way:
Take a taxi to Bus Terminal 2 (Autogara Bartolomeu) in Brasov.
The bus leaves every half hour (on the hour and half past).
When the bus arrives, buy a ticket directly from the driver. A one-way ticket costs 8 Lei / $1.8 US
The ride takes 45 minutes.
Once you arrive in Bran, you can walk up to the castle.
See. Easy, right?
2. Brasov to Bran Castle by taxi or Uber
If you prefer not to take public transportation, you can take a taxi to Bran. However, it's pricier and not as straight forward. Taxis might not be willing to take you out of town OR they might insist that you negotiate a fare. In that case, you should not pay more than $21 one-way! You can hail taxis from the street or use an app like CleverTaxi or StarTaxi.
You can also take an Uber. I love to use Uber when I travel – it's a brilliant way to talk with locals and get a lot of insight on attractions, culture and just general tips. HOWEVER, there might not be an Uber to take you back to Brasov. But you will be able to find a taxi.
Prices from Brasov train station:
Taxi to Bran (one-way): $19-$21
Uber to Bran (one-way): $14-$16
3. Brasov to Bran Castle with organised tour
If you prefer to have someone else take care of everything (you're on holidays after all!), you should go for an organised tour. The benefit of joining a tour is that you can skip the line at Bran castle. That's a plus if you visit in high season. Another plus is that with this Viator tour, you can also visit Peles and Rasnov castles.
Triple win!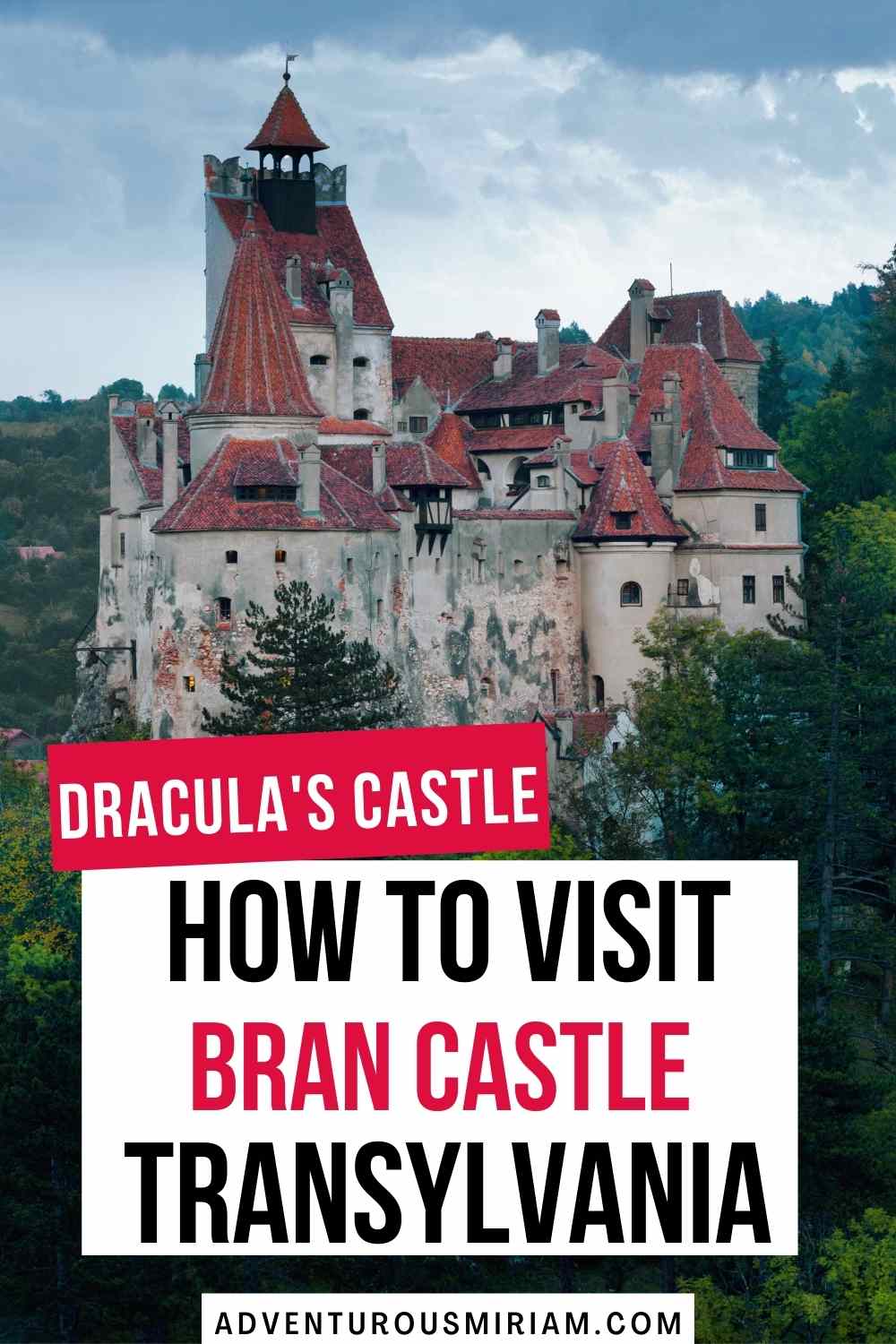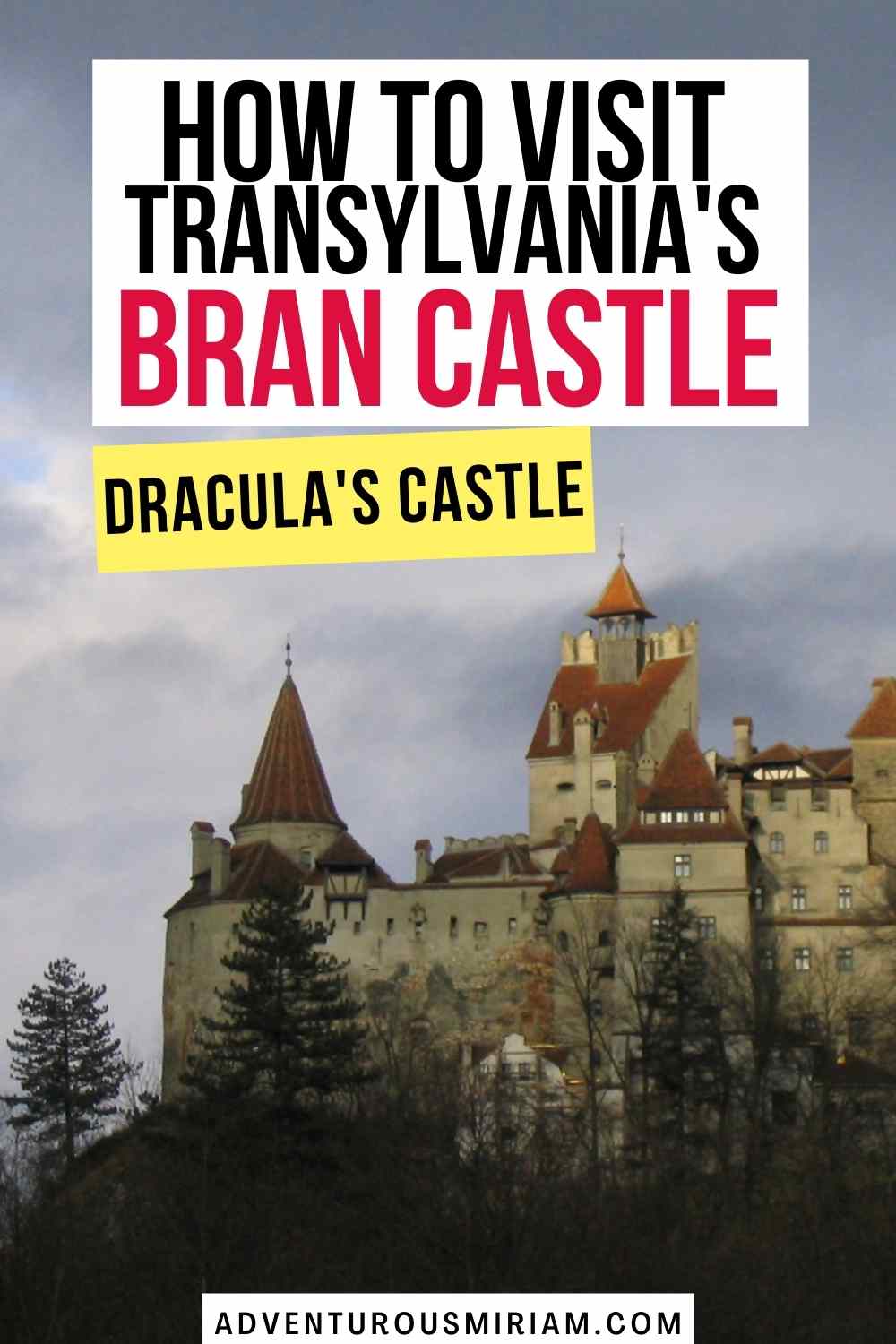 The truth about Dracula's castle
First, let's get something straight.
The truth is, and I'm sorry to be the one to tell you this: there is no actual Dracula Castle.
I know. So disappointing.
But why is Bran castle known as Dracula's castle then, you might wonder?
Well, you see, Bram Stoker's Dracula character was inspired by the very real and ruthless Vlad III (Vlad the Impaler) who had a nasty reputation. Vlad (1431-1476) had a penchant for brutally punishing his enemies and his preferred method of execution was impalement.
One could argue that Vlad to some extent was the victim of bad press. It's well documented that he took great pleasure from impaling his enemies on long wooden spikes, and that he liked to keep them alive this way for up to several days.
But – many of these victims were Ottoman soldiers; the same who invaded and terrorised his home country Romania, and who had held him captive in his teen years. Also, according to historians, impalement wasn't just a sadistic way to get rid of his enemies; it was also a good way to scare them away.
In fact, many Romanians and Bulgarians see Vlad the Impaler as a hero who saved them. But it does seem as though he took a little too much pleasure from his work.
So, what's Vlad III's connection with Bran Castle and Dracula?
Well, sources say that Vlad III visited Bran Castle in passing at some point, and that's pretty much it. Today, Bran Castle is known throughout the world as Dracula's Castle because it's the only castle in all of Transylvania that actually fits Stoker's description of Dracula's Castle.
Historically, Bran Castle is only loosely connected to Vlad III and Dracula. There is no actual Dracula's castle in Transylvania, but Bran is the one that comes closest.
Visit Bran Castle
Entrance fee: 35Lei (7.8€)
Opening hours: 9am-4pm (except Mondays and in low season)
It's easy to see why Bran Castle in Transylvania could be connected to the legend of Dracula. If you ignore the blue skies and fluffy clouds for a minute, it does look like the perfect setting for a vampire novel.
We took the bus from Brasov to Bran and walked up to the castle. Once we were there, we climbed the stairs to the first viewing room. I was positively surprised at how well maintained the castle was, considering the castle was built in 1388 with history going back to 1211.
Pro tip: It's worth taking a stroll around the castle to see it from different angles. I only wish the owners would trim the trees so it's more visible from the street.
Inside Dracula's castle in Transylvania
Bran Castle has dozens of tunneled stairs, and even a secret staircase, now open to tourists, which connects the first and third floors. Some rooms are sparsely decorated with furniture, while others are dedicated to museum-like exhibitions covering Romanian folklore and royal family trees. One room in particular is dedicated to Dracula.
We took a tour around the castle and followed the stream of people. Bran Castle had a crowd, but I still got a nice view of the castle and different rooms.
Bran courtyard
At Bran Castle I mostly liked the courtyard and the view from the outside. It comes with a mythical vibe even though the sun was out and it's very touristy.
Is Bran Castle worth visiting?
I've read dozens of disappointed reviews of Bran Castle where people expected more, think it's tacky and don't recommend visiting.
I tend to disagree.
You're not going to see wooden spikes leading up to the castle entrance and there is no giant torture dungeon or scary organ music playing inside. But if you take Dracula out of the equation and adjust your expectations, Bran Castle is worth visiting.
Travel doesn't always have to be serious, it's should first and foremost be fun. So although Bran Castle is not the real Dracula's Castle, it's still fun to visit as long as you don't expect Dracula to show up.
More stuff you'll love:
Would you visit Bran Castle?