6 insanely cute towns in Istria you should visit
The small quaint towns in Istria are one of the things I love most about Croatia (aside from the amazing food of course).
Some of them are fortified and have a well-preserved medieval style.
Others are colourful or just plain charming. If you're going to Istria and looking for off the path places, this is where to go.
Ready to be swept away?
Ok, here goes:
This post contains referral links for products I love. Adventurous Miriam earns a small commission at no extra cost to you if you make a purchase through my links. Thank you for your support ♡ Learn more
How to get around in Istria
The best way to get around Istria is by car. Busses can take you between the major cities, but you'll need a car to explore the hilltop towns and beaches.
You'll most likely fly into Zagreb or Pula, so you should pick up your car at the airport. It's important that you book the car before your trip to make sure there's one available.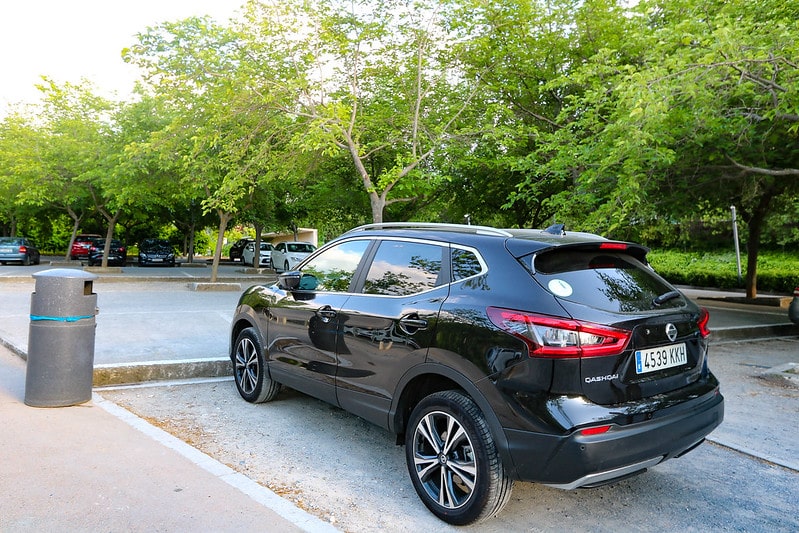 Best Car Rental Company:
DISCOVER CARS
When booking your car rental online, I recommend Discover Cars. They compare prices at car rental agencies all over the country to get you the best deal.
Best towns in Istria
1. Vrsar
The first town in Istria I want to introduce you to is the super romantic Vrsar. Aside from having a name I dare not pronounce, it was described as "a place of good wine and beautiful women" by the legendary Casanova.
This was my second visit to Vrsar and I keep discovering new beautiful spots around town.
Vrsar has so many view points, charming houses with small benches in front, and narrow alleys with old houses, chairs and seats.
Also, it has a beautiful marina with the best seafood restaurant (Trost) I've visited thus far.
2. Vodnjan
Another Croatian town I like is Vodnjan. It's not as colorful as many other towns in Istria, but it has plenty of charm. The streets are smooth and shiny, and the Gothic, Renaissance and Baroque architecture brings something extra to the table.
If you're visiting, make sure to pay a visit to the mummies in the St. Blaise church basement.
Find the best sights in Istria here: 12 highlights of Istria
3. Zminj
The village of Zminj is very small, but there are a few interesting things to see around the area. I tried cheese tasting and was introduced to truffle cheese with great delight.
And just outside Zminj there is a cave with an impressive inside view. It takes about 20 minutes to walk around it and it's a fun experience.
* Photography tip: The cave is dimly lit so bring a tripod to get good, clear photos.
4. Groznjan
When you visit Istria, make sure to include Grožnjan. This charming, little Medieval town is a former 14th century Venetian fortress turned into the most important arts and music centre in Istria.
Make sure to see the Renaissance loggia from 1587 ↓
Read next: Grožnjan Croatia: How to visit the town of music and artists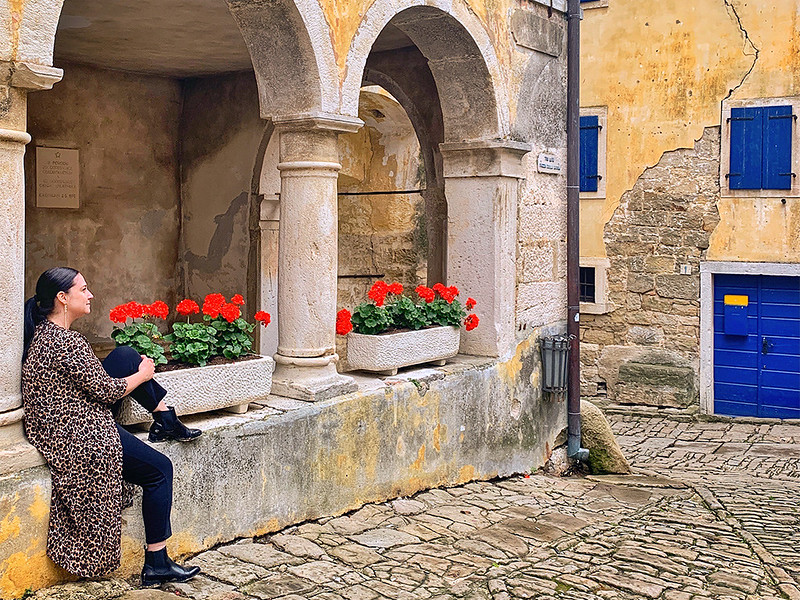 5. Svetvinčenat
Panoramic views, a relaxed vibe and a medieval Morosini-Grimani Castle await you in Svetvinčenat. Don't miss the Renaissance square and the frescoes in St Vincent church.
Svetvinčenat is definitely worth a visit.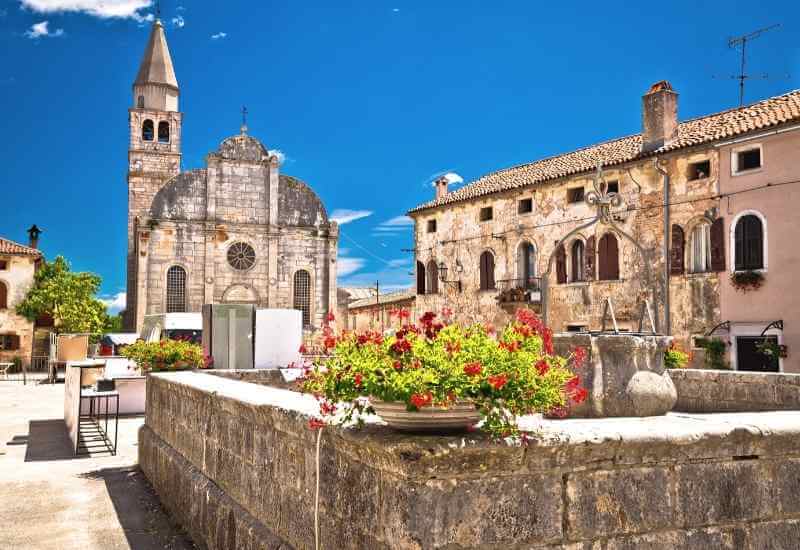 6. Bale
I'm saving the best for last!
This year I was introduced to a few new towns in Istria – Bale was one of them and I instantly liked it.
Bale is built on a hilltop and has narrow streets and a charming bell tower. It's one of those places you just love, but can't really put your finger on why.
So far Bale is my favourite discovery this year and I have a feeling I'll be back for more.
Looking for more charming Croatian towns? Find the best Istria hilltop towns here.
Many thanks to Visit Istria for hosting me in Croatia. Whenever I travel, there will always be full disclosure about whether my stay was hosted by a tourism board. And even if I'm on a press trip, my view will never be swayed one way or the other.
Istria towns FAQ
What is the nicest area of Istria?
My favourite place is Istria is Rovinj, a picturesque coastal town with a lively harbor, colourful buildings, and a well-preserved old town.
I also recommend Motovun, which is a charming hilltop town.
What is the main city in Istria?
The largest city in Istria is Pula.
What are the mountain towns in Istria?
More stuff you'll love: