18 magical things to do in Ljubljana in winter (2023)
Are you going to the Slovenian capital? Here are the best things to do in Ljubljana in winter that will make your trip unforgettable!
Plan your trip to Ljubljana – Quick tips
🛵 Best guided tours in Ljubljana
😴 Where to stay in Ljubljana
In the cold months, Ljubljana turns into a winter wonderland where you'll find plenty of magical experiences.
From festive lights to cozy cafes, there is something for everyone in this beautiful European city. It's my favorite European capital!
Here are 18 magical things to do in Ljubljana in winter:
This post contains referral links for products I love. Adventurous Miriam earns a small commission at no extra cost to you if you make a purchase through my links. Thank you for your support ♡ Learn more
Best things to do in Ljubljana in winter
1. Join a walking tour
One of the best ways to explore a new city is on a walking tour.
On this private walking tour (⭐ 5/5), you can explore Ljubljana like a local but at your own speed. No crowds, just you and your guide discovering the city's gems.
Your local guide will take you to key spots like the Triple Bridge, Dragon Bridge, and Preseren Square, all while sharing personal insights and legends about Ljubljana.
2. Ljubljana Castle
Make sure to head up to Ljubljana Castle for the best view in town.
You can walk there, but it's steep so I suggest you hop on the funicular.
Once you're up, check out the old medieval rooms and maybe catch an event if you're lucky.
3. Preseren Square Christmas Market
One of the best things to do in Ljubljana in winter is visit Preseren Square for the Christmas Market. This is where Ljubljana goes full-on festive!
Grab some mulled wine, shop for handmade crafts, and soak in the holiday vibes.
With twinkling lights and traditional Slovenian treats around, this is the perfect place to feel the Slovenian Christmas spirit.
4. Ljubljanica River Cruise
Unless the river is frozen, don't skip a Ljubljanica River Cruise.
Picture this: You're cruising along the river, Ljubljana's historic buildings lit up against the night sky, all while sipping on some warm drinks.
It's romantic, it's chill, and it gives you a different view of the city. It's a must-do for a magical winter day out.
5. Dragon Bridge
Ljubljana is known as the Dragon City, so you have to go hunting for dragons.
The Dragon Bridge is where you should go as it's one of Ljubljana's iconic landmarks.
Made from Vienna Secession-style architecture, it's both a historical and cultural gem.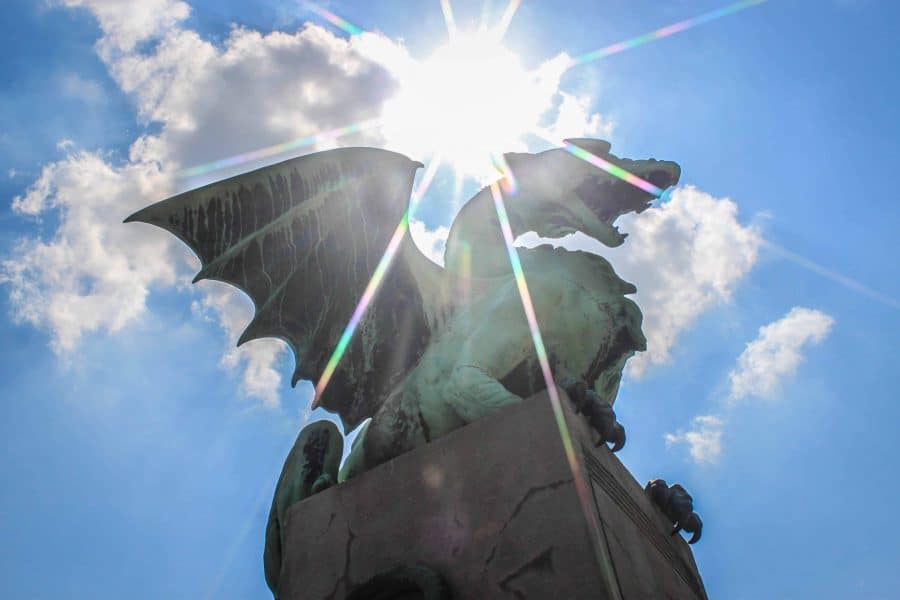 6. Sledding in Tivoli Park
If you're in Ljubljana in winter, sledding in Tivoli Park is a must.
It's a popular spot for families and will give you a glimpse of local life.
Plus, it's just a short walk from the city center. Grab a sled, and you're all set for some winter fun.
7. Metelkova
Metelkova is the coolest place in the city.
It's an alternative culture community and completely different from the rest of Ljubljana.
Check out the graffiti art and sculptures or spend the night in the former Yugoslavian prison! I did that and it was such a fun experience.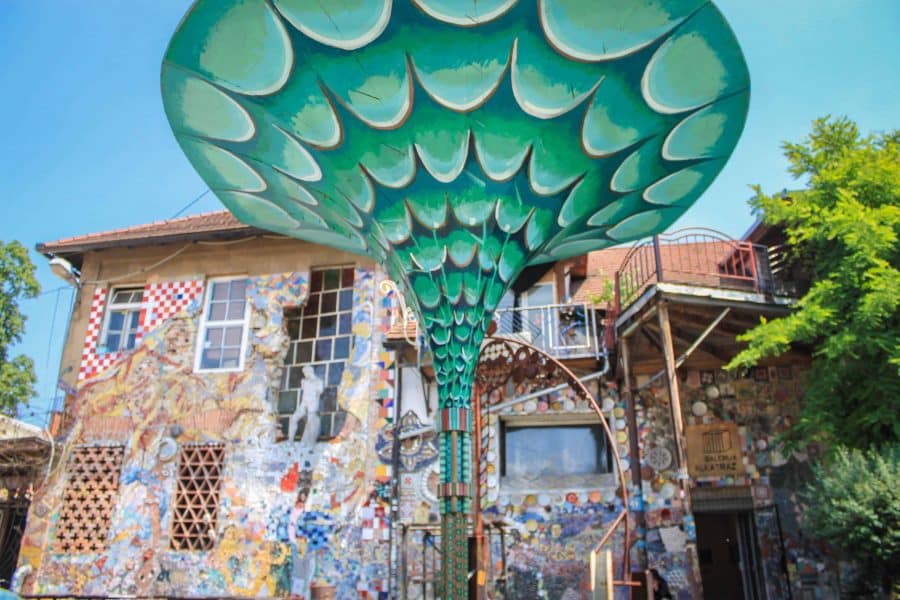 8. Skate at Ice Fantasy
Another fun thing to do in winter is to go ice skating at Ice Fantasy.
Located near the Slovenian Parliament, this open-air rink is popular among locals. Go for a ride, it's a blast whether you're a pro or strapping on skates for the first time.
9. Warm up in a café
Feeling chilly?
Duck into one of Ljubljana's cozy cafes like Čokl or Ziferblat to warm up. These spots are perfect for sipping a hot cup of Slovenian herbal tea or a hot chocolate.
10. Go beer tasting
If you'd rather taste the local Slovenian craft beer, you can join a beer tasting tour (⭐ 5/5).
You'll taste seven different local brews, each paired with tasty snacks. It's fun whether you're traveling solo or coming with friends.
🍻 Check rates here – Ljubljana beer tasting tour (⭐ 5/5).
11. Watch a classical concert
If you're a music fan, go catch a classical concert while you're in town.
The Slovenian Philharmonic Orchestra often has a winter lineup that's top-notch.
It's not just about the music; it's the whole experience—great acoustics, a historic venue, and that feeling of being transported to another time.
12. Join a food tour
I love food tours because they introduce you to the flavors and culture of the country you're visiting. And – they're fun!
On this popular small-group food tour (⭐ 5/5), your local guide will show you the ropes, from bustling farmers' markets to specialty shops and local diners.
You'll try foods like soups, tapas, and street food, paired with Slovenian wine, beer, and coffee.
It's a small group, so you'll get a more personalized experience. Check availability here.
13. Triple Bridge and Zvezda Park
Some of the best Ljubljana landmarks are the Triple Bridge and Zvezda Park.
You'll find both places right in the heart of the city. In Zvezda Park, sometimes they even host snow sculpture contests in winter.
14. Visit St. Nicholas Cathedral
St. Nicholas Cathedral is a 300-year-old baroque church with beautiful frescoes and golden altars inside.
It's right by the Ljubljanica River, so it's easy to stop by and take a look.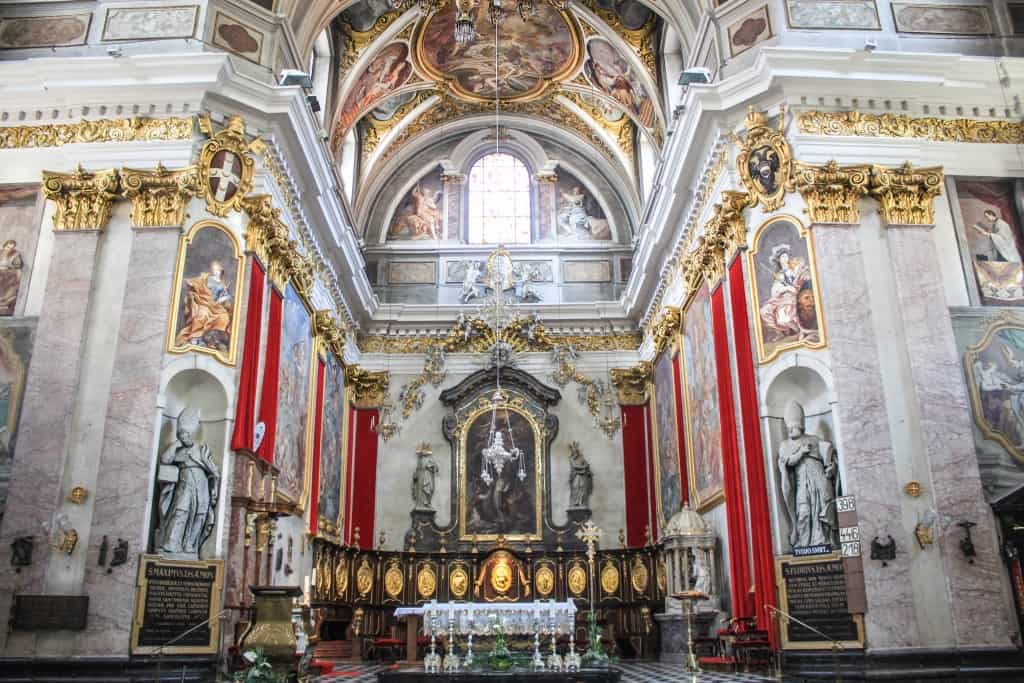 15. Križanke Outdoor Theatre
Križanke Outdoor Theatre is also worth a visit, even if there's no show on.
The architecture alone is beautiful, and in winter, it's a quiet, almost magical spot to wander around.
16. National Gallery
If you're into art, don't skip the National Gallery.
This place is home to Slovenia's most important art collection with everything from medieval pieces to modern works.
It's a great way to get a feel for the country's artistic heritage and maybe discover a new favorite artist. And in winter, it's a cozy escape from the cold.
17. Spa day
Ah, a day at the spa!
Why not treat yourself to a day at a spa for some winter relaxation?
While some hotels offer massages and pools, you can also head to one of the award-winning spas in Ljubljana.
Try Wellness Club Victoria or Pia Thai for a premium Thai massage.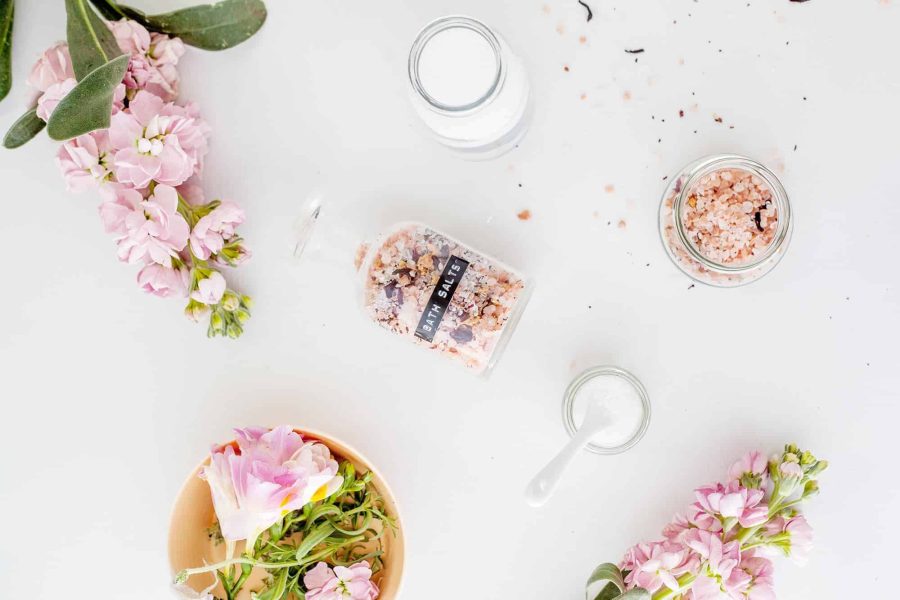 18. Slovenian wine tasting
One of the things I love about Slovenia is its wine!
Have a glass of local white wine for dinner or take it to the next level with a wine-tasting tour (⭐ 5/5).
You'll visit a 300-year-old wine bar to sip on seven standout Slovenian wines!
Check availability here – Ljubljana wine-tasting tour (⭐ 5/5)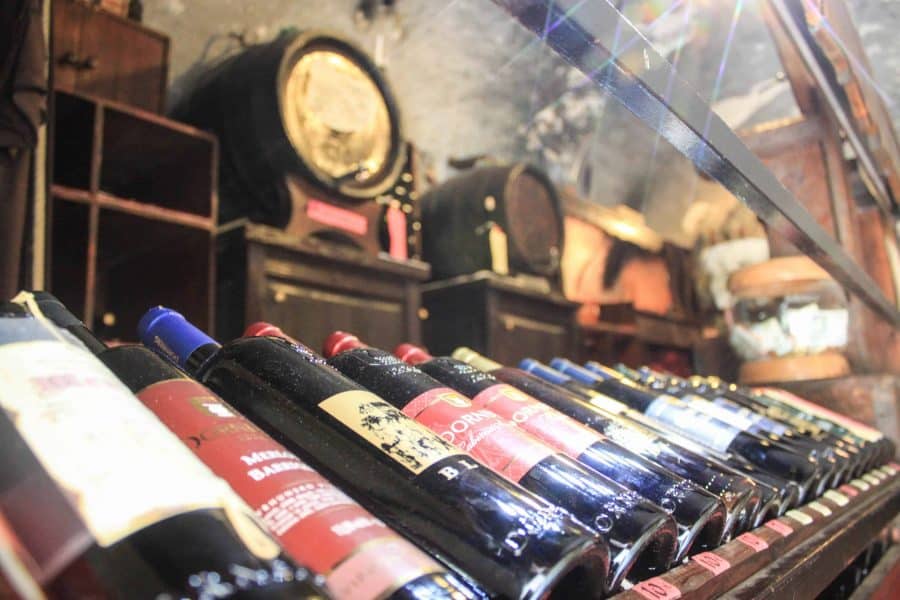 More posts about Ljubljana you might like
Save it!