3 best ways to get from Ljubljana to Lake Bled
Going to Slovenia and wondering how to best get from Ljubljana to Lake Bled? I did, too. I knew that it was only a short drive (like 45 minutes), but how to get there the easiest way? I had no idea.
That's why I wrote this travel guide with the three best ways to get to Lake Bled from Ljubljana. I should mention that you can also take a taxi, but that's obviously much more expensive and really not a great idea when you have these other perfectly fine options. I've gone by bus and car, and I can personally recommend both.
So, let's take a look at how to get from Ljubljana to Lake Bled, and all the great things you can see, do, and eat in both of these fairy tale places!
This post contains referral links for products I love. Adventurous Miriam earns a small commission at no extra cost to you if you make a purchase through my links. Thank you for your support ♡ Learn more
3 Ways to Get from Ljubljana to Lake Bled
The three best ways to get from Ljubljana to Bled is by public transportation (train or bus), by organised tour or by renting a car. Here's how to do it:
Public Transportation (cheapest)
If you want to make your own way from Ljubljana to Lake Bled, you have two choices. You can either take the train or the Ljubljana-Bled bus. Both the Ljubljana to Bled train and the bus from Ljubljana to Lake Bled cost around the same: $6-10. On top of that, the Ljubljana to Bled train and the bus from Ljubljana to Lake Bled also both take more or less the same amount of time: 90 minutes. If you want to compare them in more detail, you can check out Rome2Rio.
Taking the Ljubljana-Bled bus or the train certainly saves you a lot of money over renting a car, which is a big plus. But it also means you're relying on someone else to get you there, rather than having totally control over your route. Then again, it's easy and you just get to sit back in the bus and enjoy the landscape.
So, there are definitely pros and cons to both. And, lucky for you, you have plenty of choices on how to get from Ljubljana to Bled!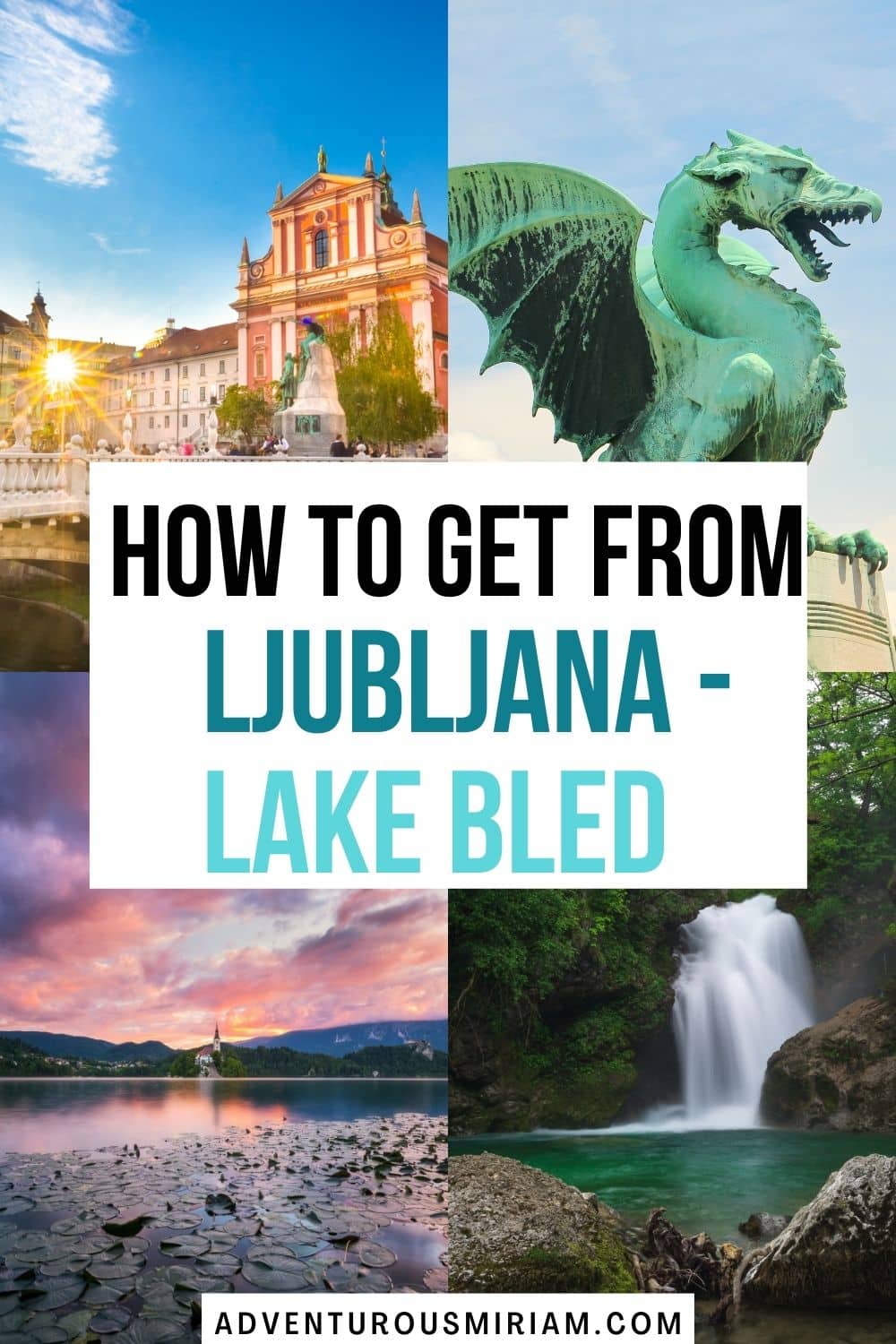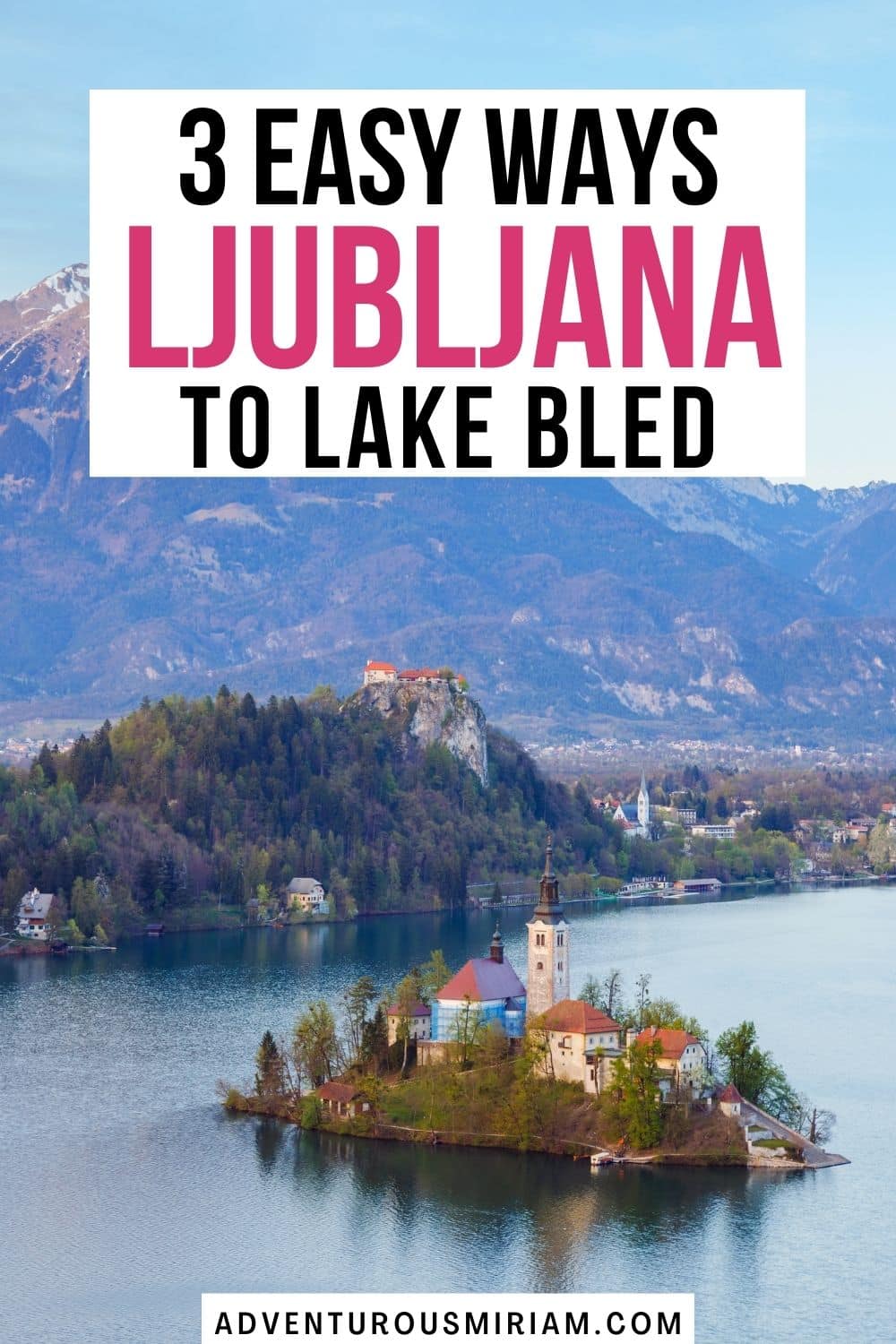 On a Guided Tour (most convenient)
This is definitely the most convenient and stress-free way of getting from Ljubljana to Lake Bled. Taking a tour with Get Your Guide means you don't have to worry about organising, plotting, and heading out on your own trip. You can let them do all the work for you!
On top of that, it also guarantees you don't miss out on any of the best bits. As good as we are at planning trips, we can all sometimes make the mistake of missing out on something cool. But booking with Get Your Guide means you get hotel pick-up, transport to Lake Bled and back, and English-speaking guide, and a full tour of Lake Bled! Oh, and if you prefer to stay in Bled and not go back to Ljubljana after the tour ends, just make sure to mention this to GetYourGuide when you book.
This is a perfect option for solo travelers (you meet other people) and first-time visitors (it's easy and convenient).
By Car (most freedom)
If you'd rather take the journey into your own hands, renting a car is a fantastic way to get from Ljubljana to Lake Bled. Taking your own car means you get to plan your own schedule and your own route. You can take your time, take the most scenic routes, and spend as long as you like in Ljubljana and Lake Bled. And given how much there is to see and do at both, this is certainly not a bad idea! If you want to take a car, your best options are Sixt and RentalCars.
You'll find Sixt rental places at both Ljubljana Airport, to the north of the city, and in the centre of Ljubljana. There's one at Ljubljana Railway Station and another right beside the Grand Hotel Union. So, wherever you are in Ljubljana, you'll find one nearby. Alternatively, you can use Rentalcars to compare the best rental places in Slovenia!
Once you've got your hire car sorted, make sure to check out all the best things to do in Ljubljana before you head out. Also, get yourself totally familiarised with the rules of the road (for example, all motorways require you to buy a motorway pass called a vignette. They cost $17 for 7 days and you can pick them up at any petrol station before you head onto the motorway). All of this and more is covered in my post about car rental in Slovenia here.
Then, once you're all set, head on out from Ljubljana to Bled! It's a 55km drive that should take you around 35 minutes, making it one of the easiest day trips from Ljubljana.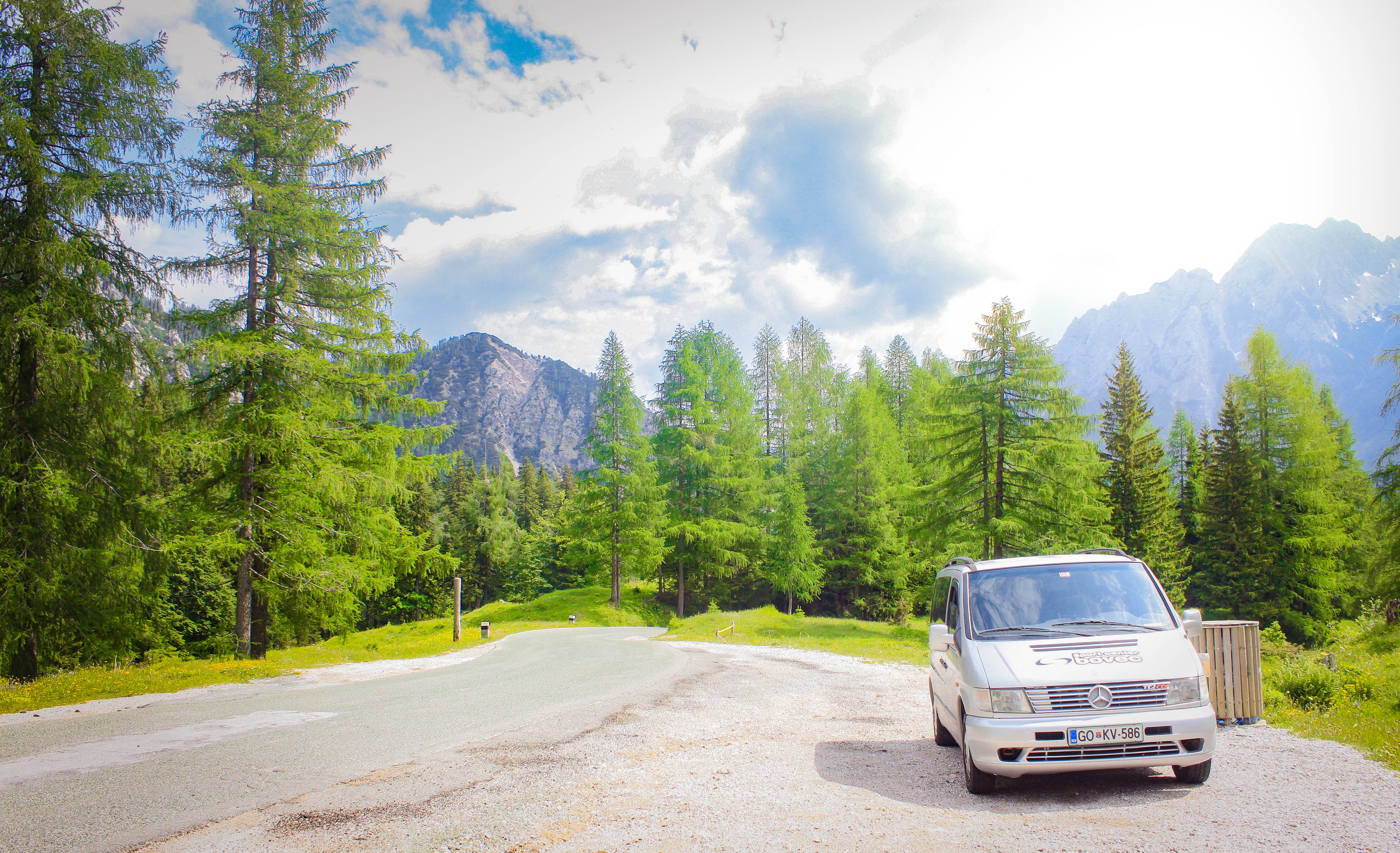 Things to do in Lake Bled
Lake Bled is one of the most magical places in Europe! I've dedicated a whole post to the best things to do in Lake Bled, but here's a sneak peak:
Walk Around Lake Bled
Once you've arrived from Ljubljana to Lake Bled, the first thing to do is explore! Exploring Lake Bled can easily be done on foot. And there's so much to see as you wander, you'll find something new around every corner. On the lake's east side is the city of Bled itself. On the south-eastern edge is Straza hill which overlooks Lake Bled.
Ojstrica is a hill to the west of the lake, which you can hike up to overlook the whole lake. And, finally, to the north you'll find the incredible Castle Bled!
Hike to Osojnica viewpoint
If you're up for a little bit of hiking, this hill to the southwest of the lake is the number one place to get a clear view of the entire lake and its surrounding mountains. Hiking up is pretty relaxed, and when you get to the top, you'll be rewarded with AMAZING views, I promise!
Row to the Island Church
The only island in all of Slovenia can be found floating at the heart of Lake Bled, and on this island is the stunning Church of the Assumption. You can get to the island by renting a boat and rowing out to it by yourself.
Once you're there, you can explore the church inside and out, and get a view of the lake from a whole new perspective! This is one of the most essential things to do in Lake Bled. Really, Slovenia holidays don't get better than this.
Bled Castle
At the northern edge of Lake Bled, you'll find the 1000 year-old Bled Castle (gothic look, gothic placement, gothic name!) It's a medieval castle built atop the rocks that hang above the lake, and it's totally open for exploration! You can learn about its history, get dizzying views of the lake and the church, and explore one of the best-preserved pieces of medieval architecture in Europe.
Vintgar Gorge
If you want to head a little way away from Lake Bled for a few hours, the best place to visit is definitely Vintgar Gorge, also known as Bled Gorge. This can also be done as one of the day-trips from Ljubljana. The Vintgar Gorge can be found just a few kilometres away from Bled, and when you get there, you'll find a hidden fairy glade with a river flowing through it, as well as waterfalls, rock pools, and rapids.
You can walk through the gorge. Just follow the wooden gangplank and take in all the sights, sounds, and atmosphere of this fairy tale place.
Where to Eat in Lake Bled
Delicious food with beautiful views await you! Here are some of the best restaurants in Lake Bled:
The Park Café – This relaxing café has a veranda at the edge of Lake Bled. Here, you can enjoy the view, the rippling water and the birdsong as you enjoy cheese platters, fresh coffee, and – best of all – the legendary Bled cake! You cannot visit Lake Bled without trying Bled cake, and The Park Café is the best place to try it.
Mayer Penzion – Slightly inland from the lake itself, in the city of Bled, is a wonderful restaurant of traditional local cuisine, favoured by tourists who come here from the world over. Meyer Penzion serves local wines with every meal, and you can eat either lunch or dinner here, with meals such as carpaccio, venison fillet, and blueberry chocolate mousse. Yum, yum!
Bled Castle Restaurant – There may not be a better dining location within a hundred miles than Bled Castle Restaurant. Beyond the ridiculously stunning views it offers is the food itself. You get a mix of local and international cuisine, including fillet mignon. What's better than the finest cuisine with the finest views? Not much, right?
Where to Stay in Lake Bled
Whether you prefer a hotel, an apartment or a more unique setting like a treehouse, Lake Bled has it! I personally prefer glamping for a natural-luxe experience!
Garden Village Bled (treehouse)
Lake Bled holidays mean unique places to stay! At Garden Village Bled you stay in an actual real-life treehouse! The whole area is an interconnected network of wooden houses which weave through the trees of the forest.
You get your own private bathroom, and there's a spring-water pool where you can get a foot massage. Garden Village Bled will also happily organise kayaking, rafting, and hiking adventures for you. Click here to find the latest prices.
Apartma Neža (apartment)
If you're looking for the most relaxing Lake Bled holidays, this cosy apartment is nestled in the countryside just a short walk from the edge of Lake Bled. Here you get a huge balcony which overlooks the surrounding hills and trees. The interior is modern and minimalist, meaning it's a great place to unclutter your mind and feel totally at peace. They also offer bicycle rental. Perfect for exploring the lake! Click here to find the latest prices.
Old Bled House (hotel)
One of the most unique Lake Bled hotels. Old Bled House offers some of the coolest rooms you'll ever stay in. This old stone house, located just 300m from Lake Bled, has sweet and cosy rooms of wood furnishings and stone walls. It offers you a real local feel, allowing you to get into the history and atmosphere of the local area.
You'll know what it's like for locals to live here in peace, without sacrificing any of the luxury! As Lake Bled hotels go, this is perhaps the most beautiful. Click here to find the latest prices.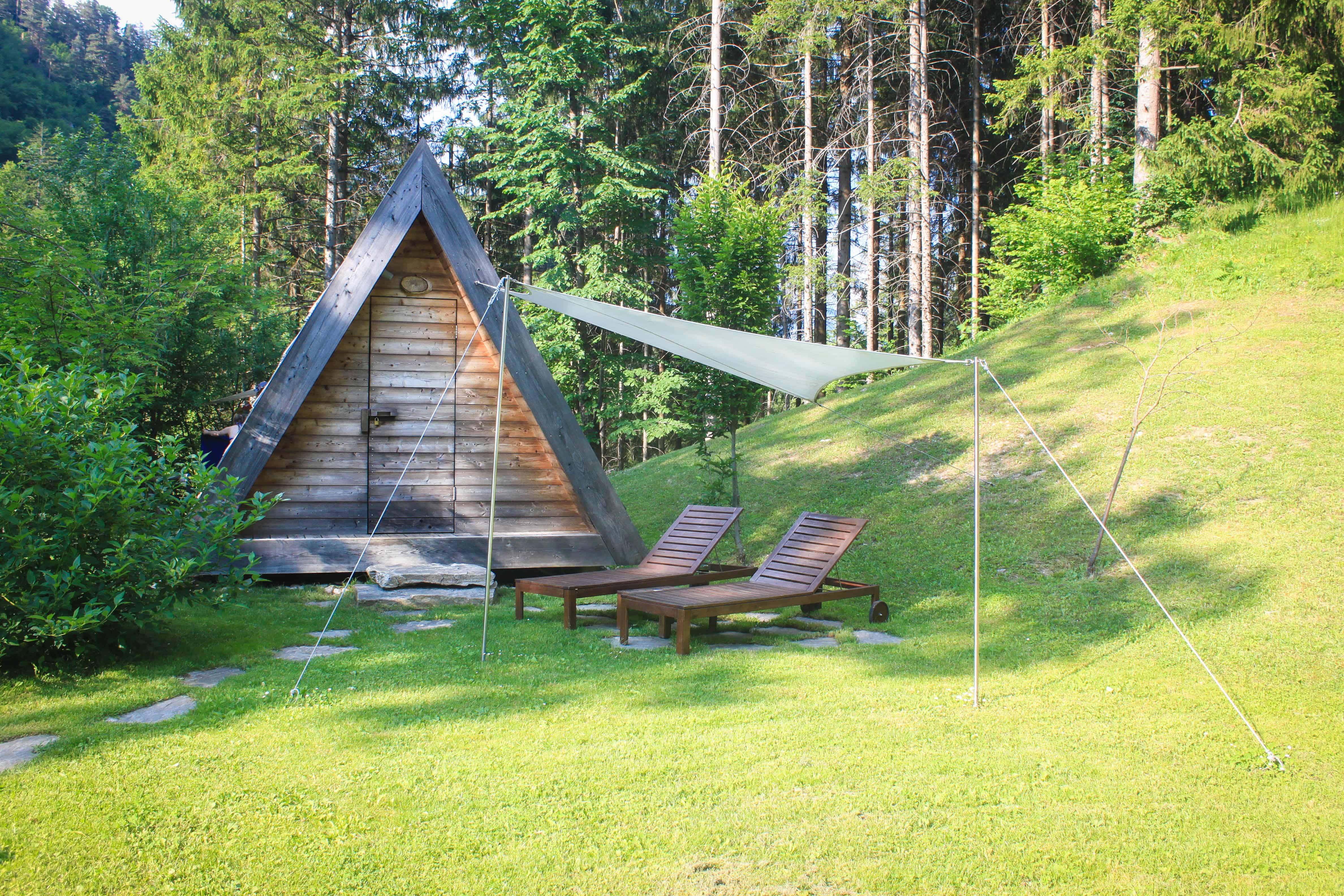 Before you go – don't miss out on these posts:
Ask me anything about getting from Ljubljana to Lake Bled!