Soca Valley: A road trip through the real-life Narnia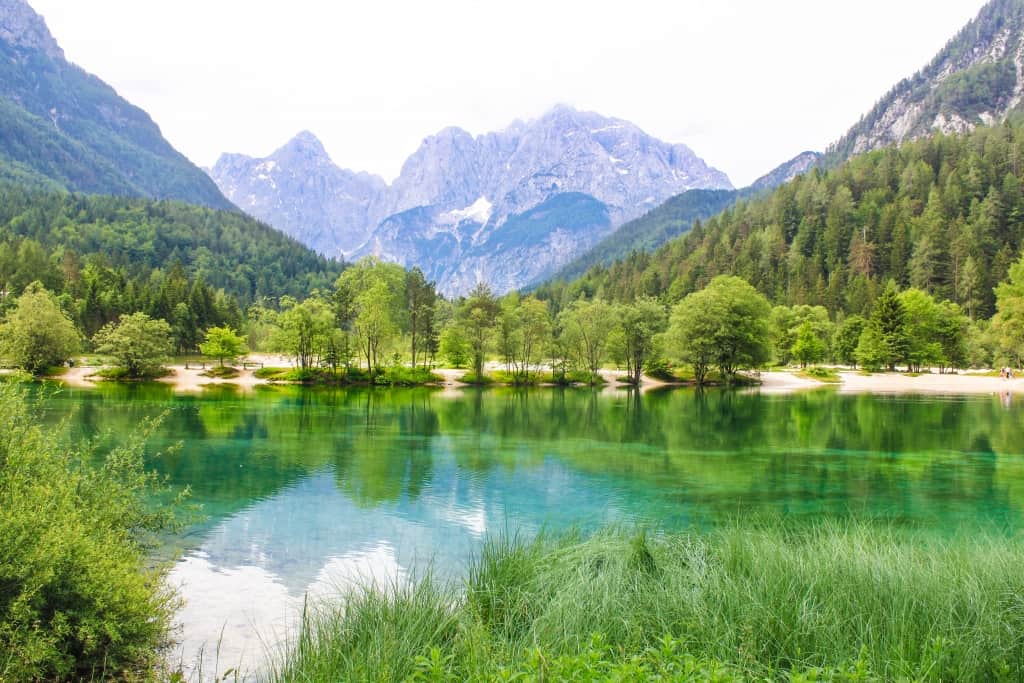 The fairy tale Lake Bled and Lake Bohinj had shown me a magical side of Slovenia; one with enchanting lakes and glorious sunrises. Now, I was about to explore a new area; an intangible valley with its own legends, walled with majestic mountains and marked by a pristine river in dramatic turquoise colours.
I was going to Soča Valley.
What can I tell you about this wonderful, enthralling area? Well, for starters it's an adventurer's wonderland. Wonderland, because it has anything an active traveler could possibly want: zip lining, white water rafting, paragliding, kayaking, biking, hiking, bungy jumping, fishing.. and the list just keeps going.
Personally, I was most impressed by its mountainous nature and emerald river. Take a look for yourself and tell me if you agree.
This post contains referral links for products I love. Adventurous Miriam earns a small commission at no extra cost to you if you make a purchase through my links. Thank you for your support ♡ Learn more
Lake Jasna, Kranjska Gora
I was spending the day with the lovely Maja from Sports Center Bovec and our first stop was Lake Jasna, Kranjska Gora. This picturesque glacial lake is halfway between Bled and Vrsic Pass.
The lake is guarded by a statue of Zlatorog, the legendary mountain goat of Mt. Triglav. Remember I mentioned him in my last post?
Legend tells that this mythical mountain goat lived on the Triglav Mountain, guarding a secret treasure. It was shot by a hunter who was after the treasure, but the dying Zlatorog ate a flower which revived it. After that, it killed the hunter and destroyed the garden. Since then it left the area, never to return. Slovenia has several statues of Zlatarog. There's one at Lake Bohinj, too.
Pro tip: If you don't have a car, take the bus to Kranjska Gora and walk the 2km to the lake. It's not that far from Lake Bled and can easily be visited as a day trip.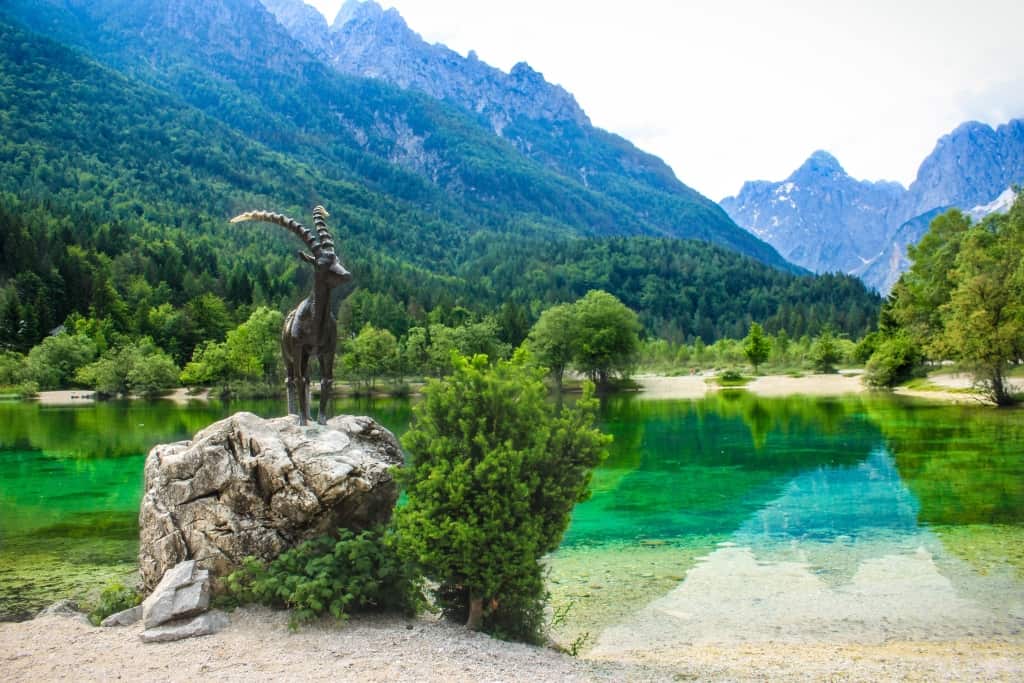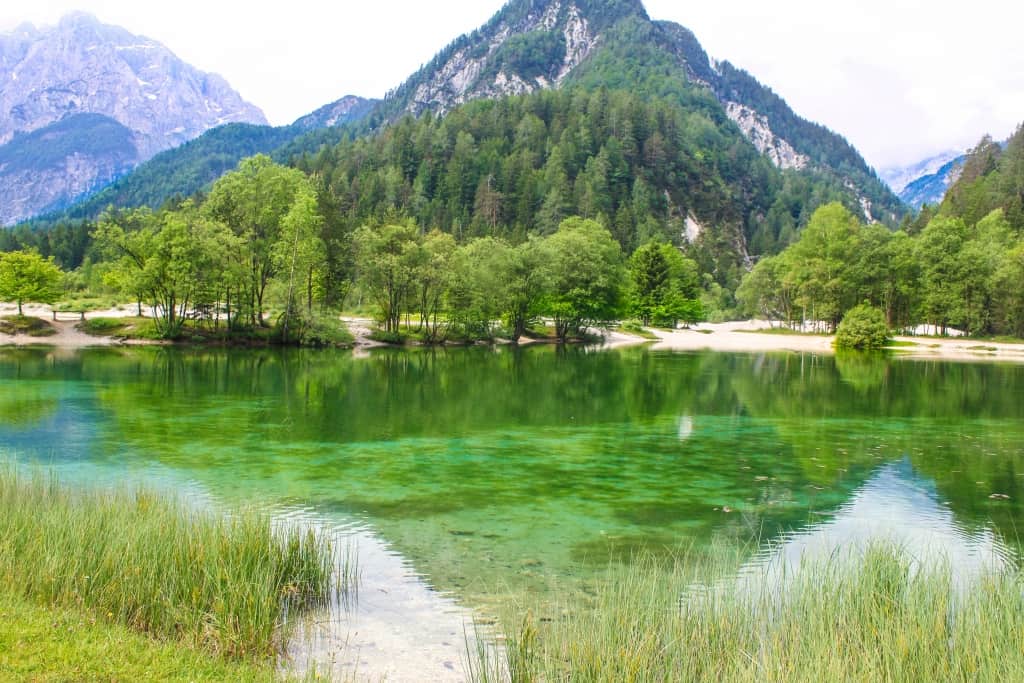 VrŠiČ Pass
Vršič – can you pronounce that? I spoke to someone in Bovec who said that if you can pronounce Vršič, then you can pronounce anything in Slovene. I guess it's like the word refrigerator in English or rød grød med fløde in Danish.
For the record, it's pronounced ver-sheech.
So. Vršič. It's a high mountain pass across the Julian Alps that connects Kranjska Gora with Bovec and it was originally built for military purposes during World War I. The road through the pass is currently known as Ruska cesta ("Russian Road"), renamed in July 2006 to honour the Russian prisoners of war that were forced to build it.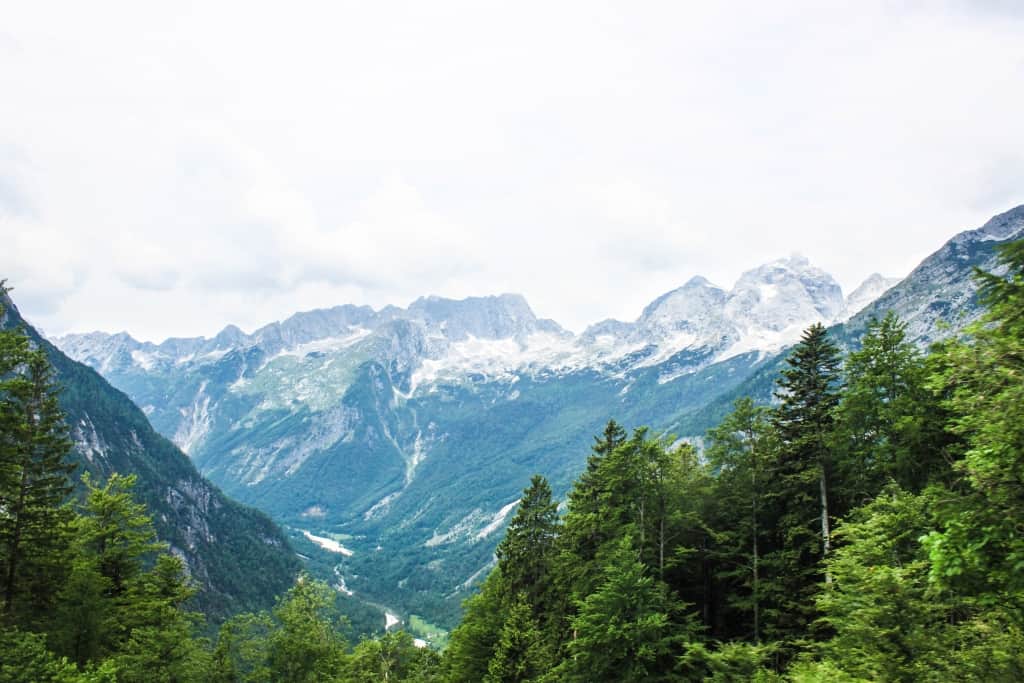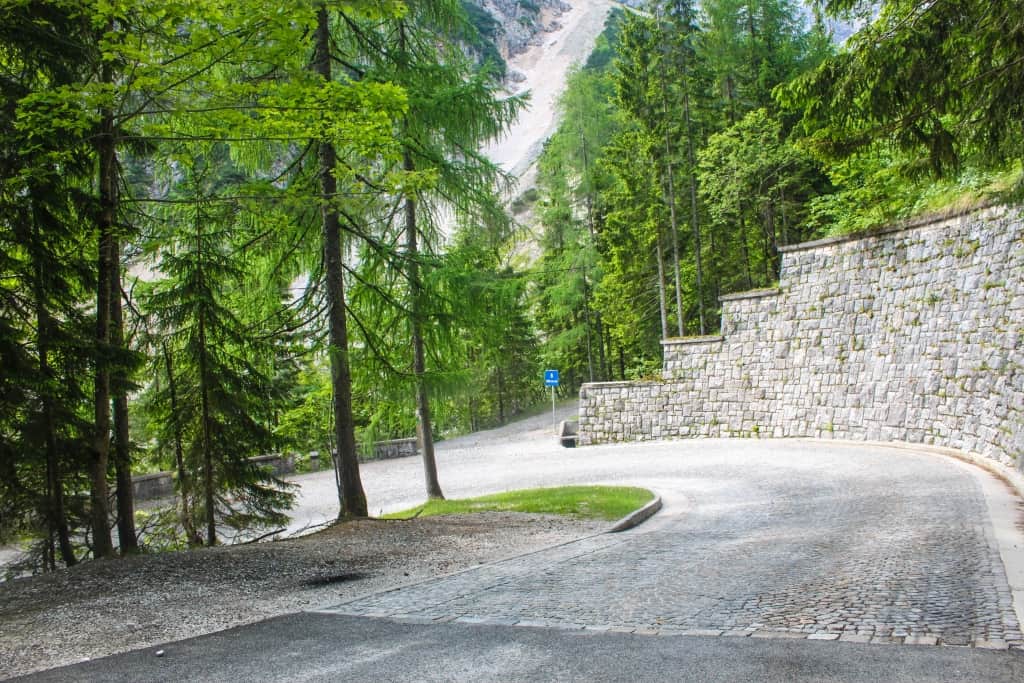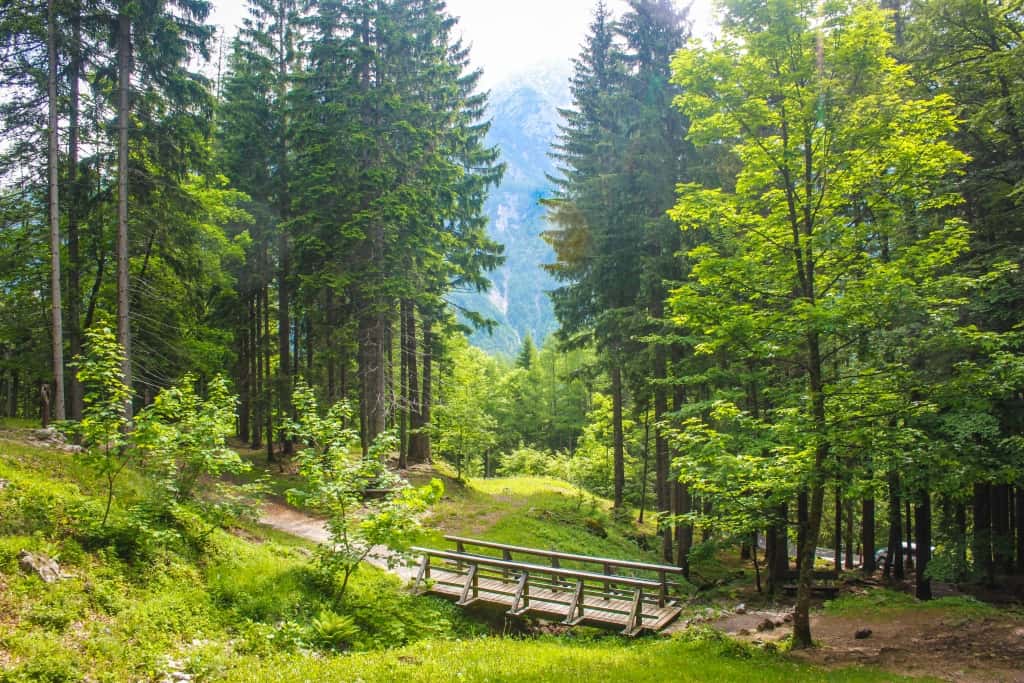 Just off the main road, on the north side of the pass, there is a Russian Orthodox chapel. It was built by the Russian POWs to commemorate their comrades dead during the road construction.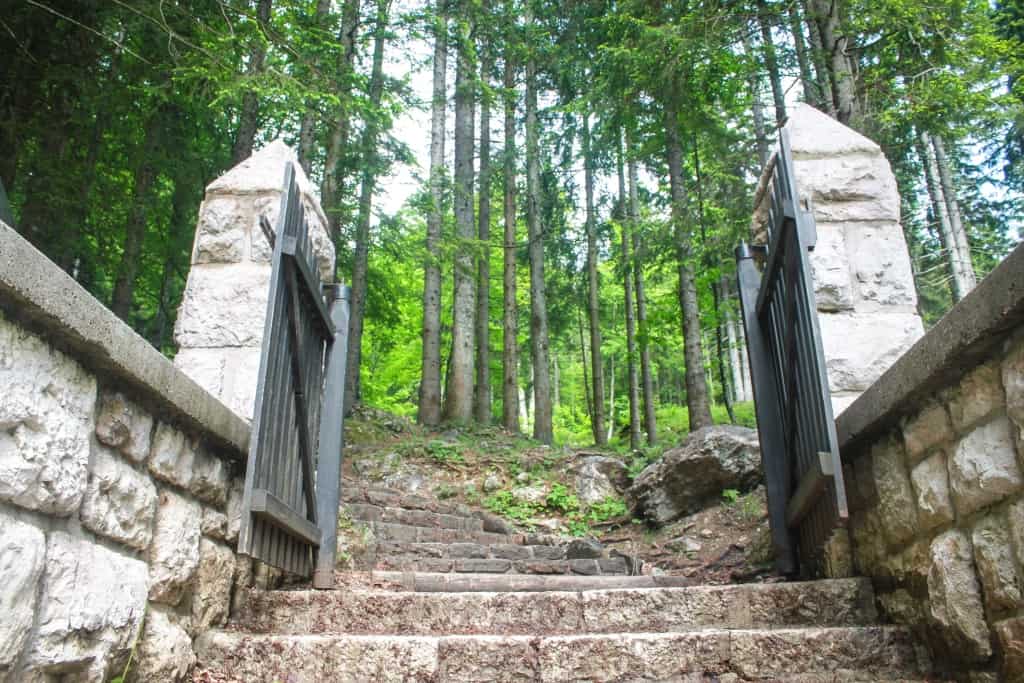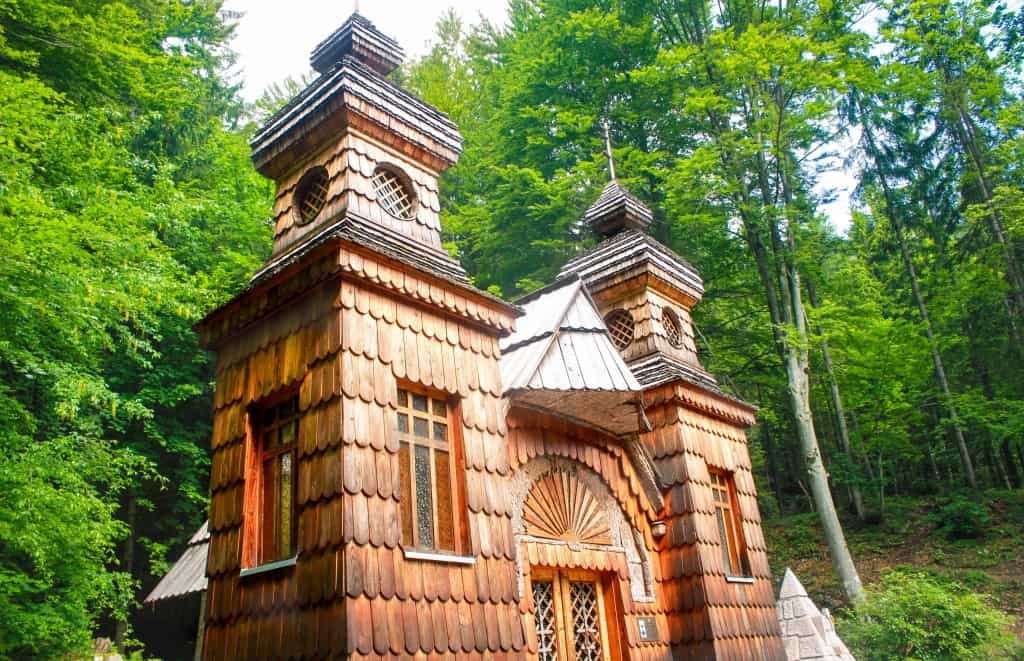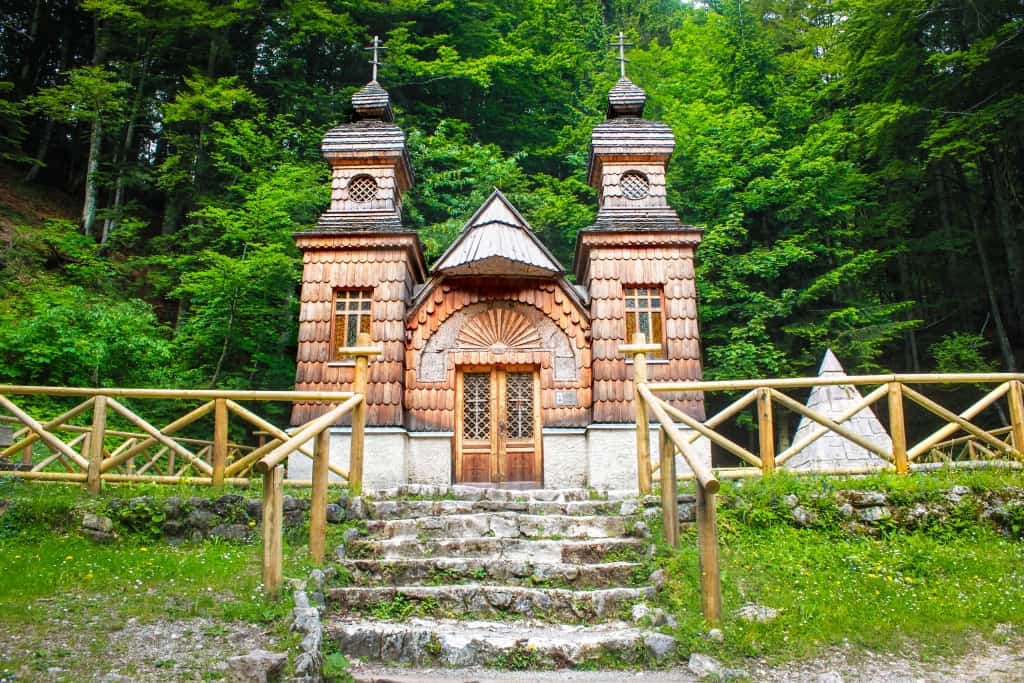 The Heathen Maiden (Ajdovska decklica)
Another interesting sight at the pass is the Heathen Maiden, also known as Ajdovska decklica. She is part of the legend about the Goldenhorn and the Nymph dwelling in the mountain, which goes like this:
Once upon a time, a nymph prophesied to the son of a hunter that he would kill the Goldenhorn (that's Zlatorog, the famous mountain goat). When her sisters heard of this inadmissible prophecy, they punished her by turning her into a rock. Her face has stayed there till now.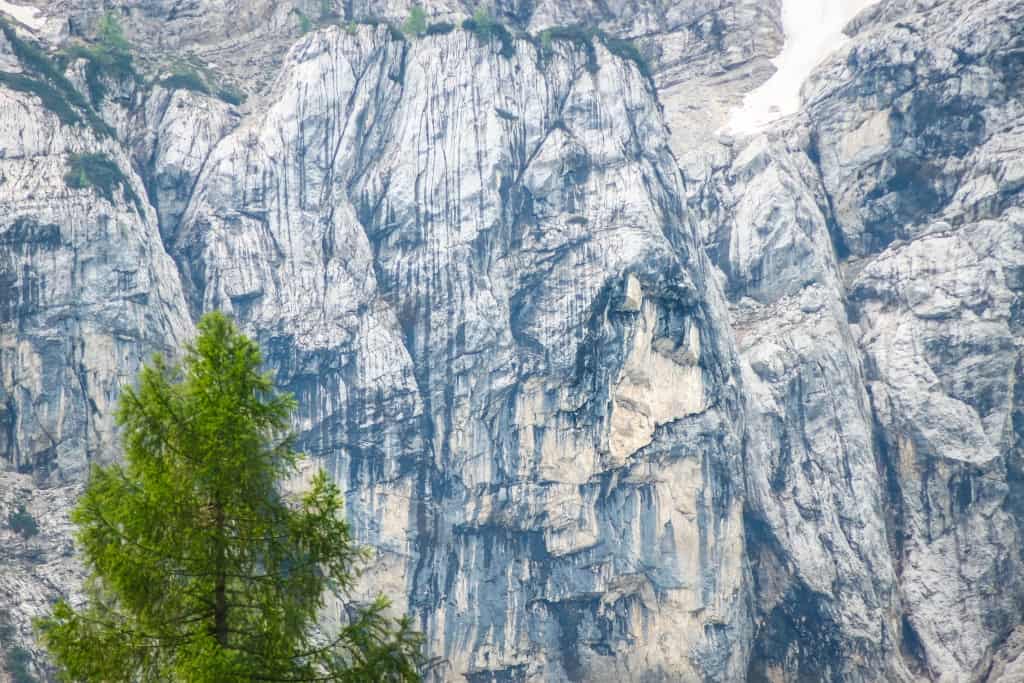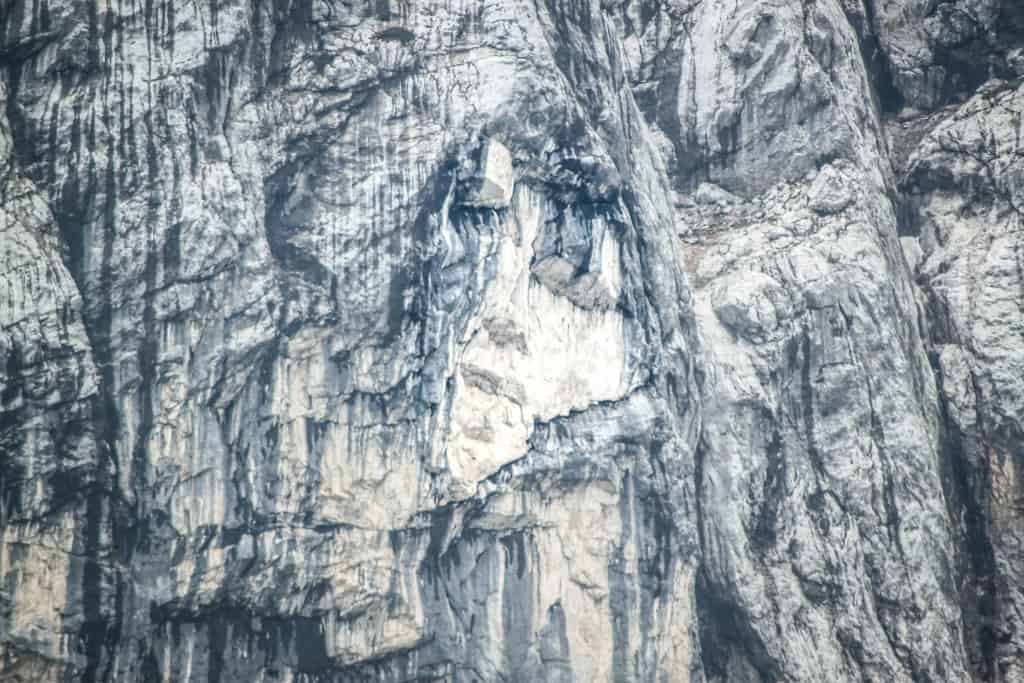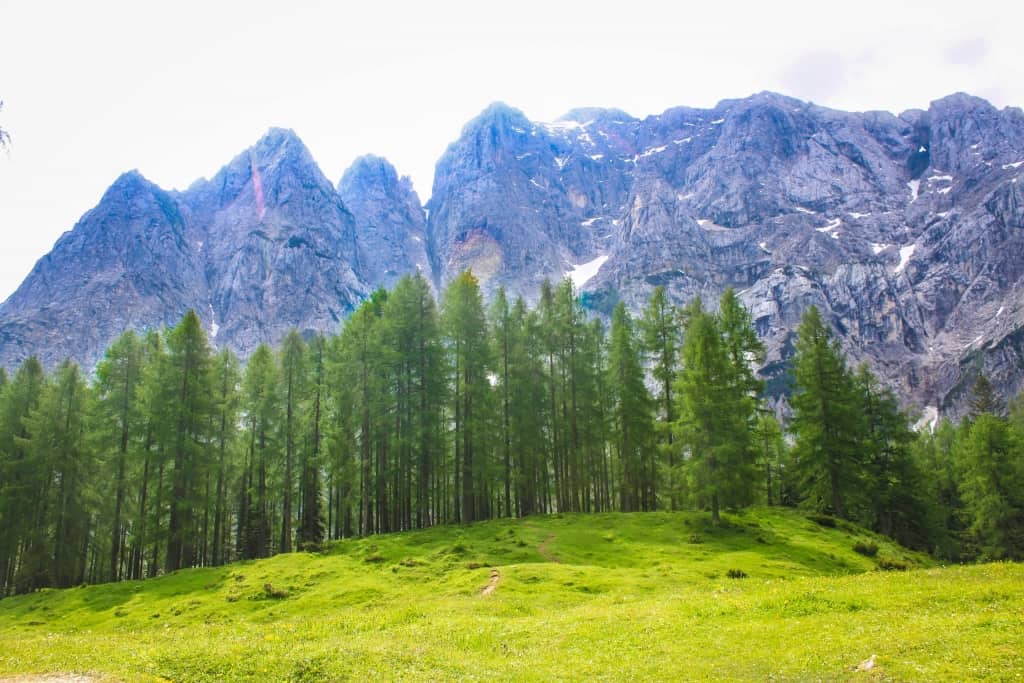 Bee aromatherapy in Bovec
After a few hours drive through the narrow mountain pass, we reached the majestic Soca Valley. We headed towards the main town Bovec, which is a charming little place with a growing reputation for adventure sports. Lots of people visit Bovec for white water rafting, kayaking, hiking and paragliding.
The valleys surrounding Bovec are dotted with beautiful alpine houses and cottages, and it's also a popular place for bee keepers. It was time for lunch so we visited Maya's bee farm there.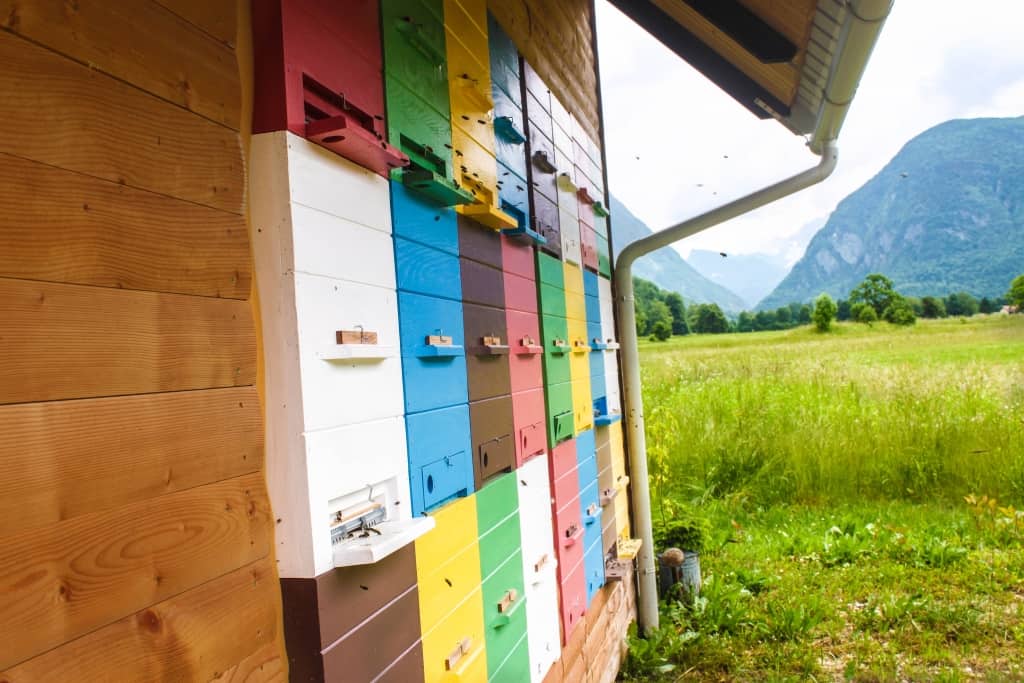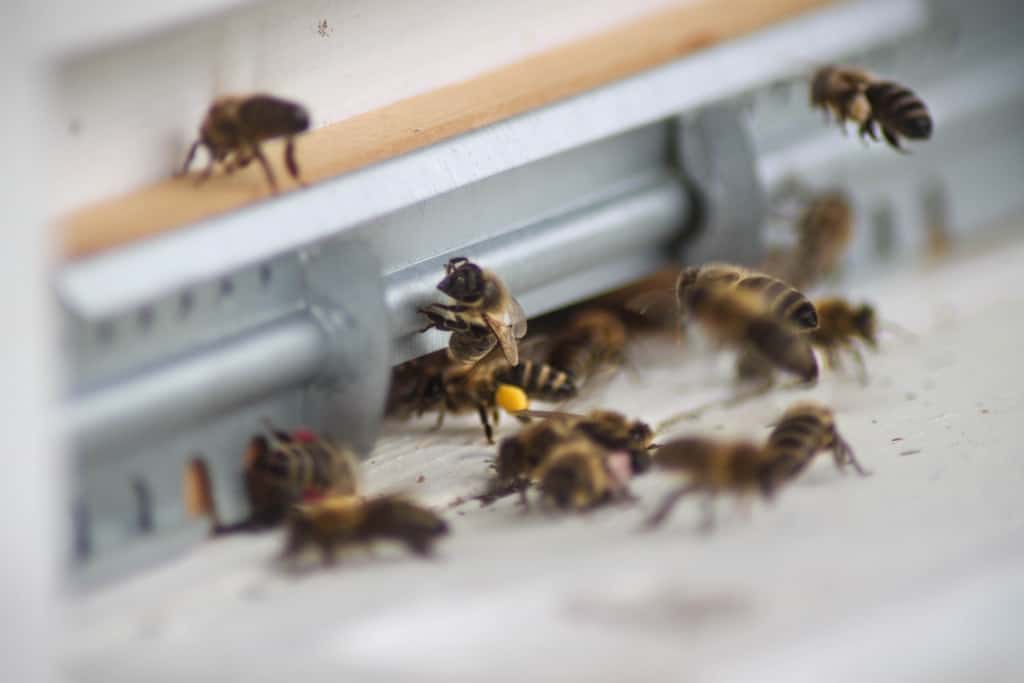 After lunch, I tried bee aromatherapy. It was my first time so I was really curious how and if it would have an effect. As I learned, bees create a special microclimate, which relieves mostly lung problems, anxiety and helps the body relax. I got the mask on and inhaled the aerosols for about an hour. It was very relaxing and calming.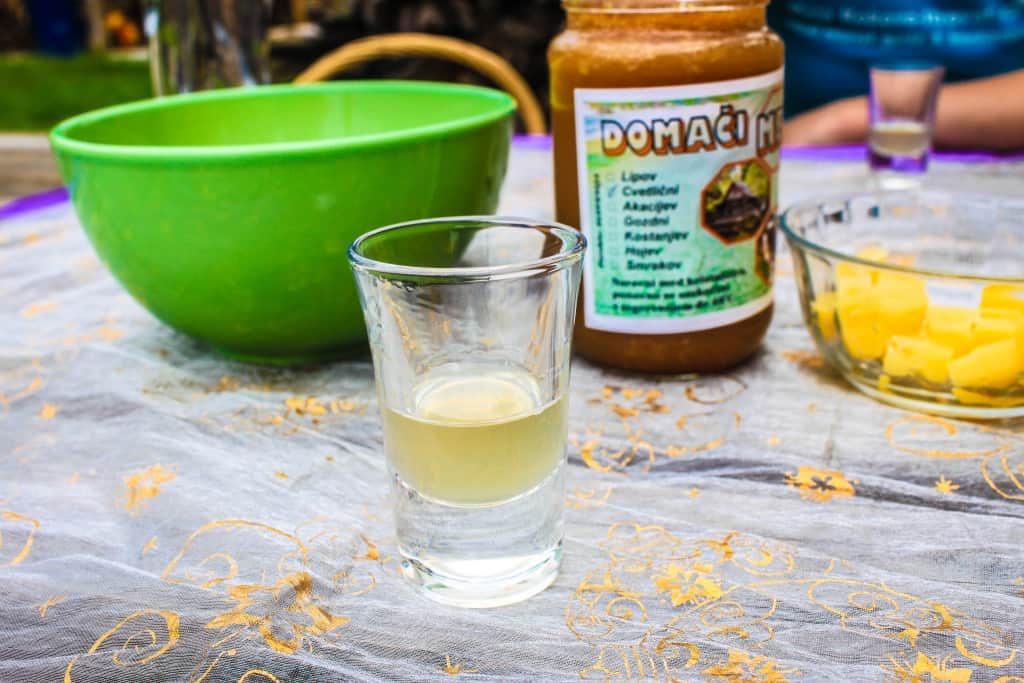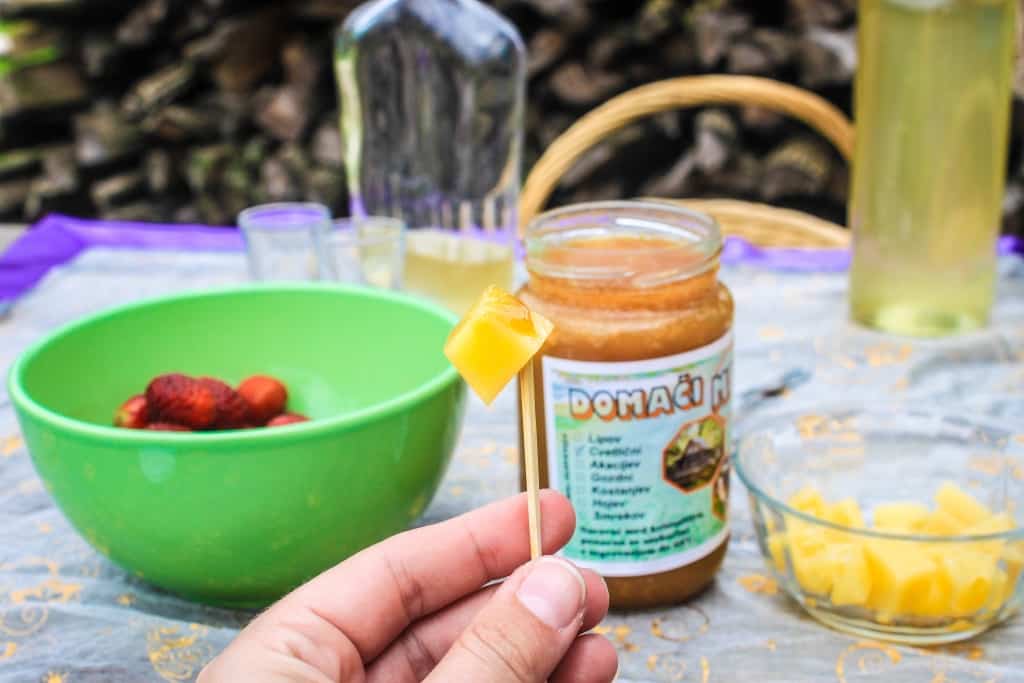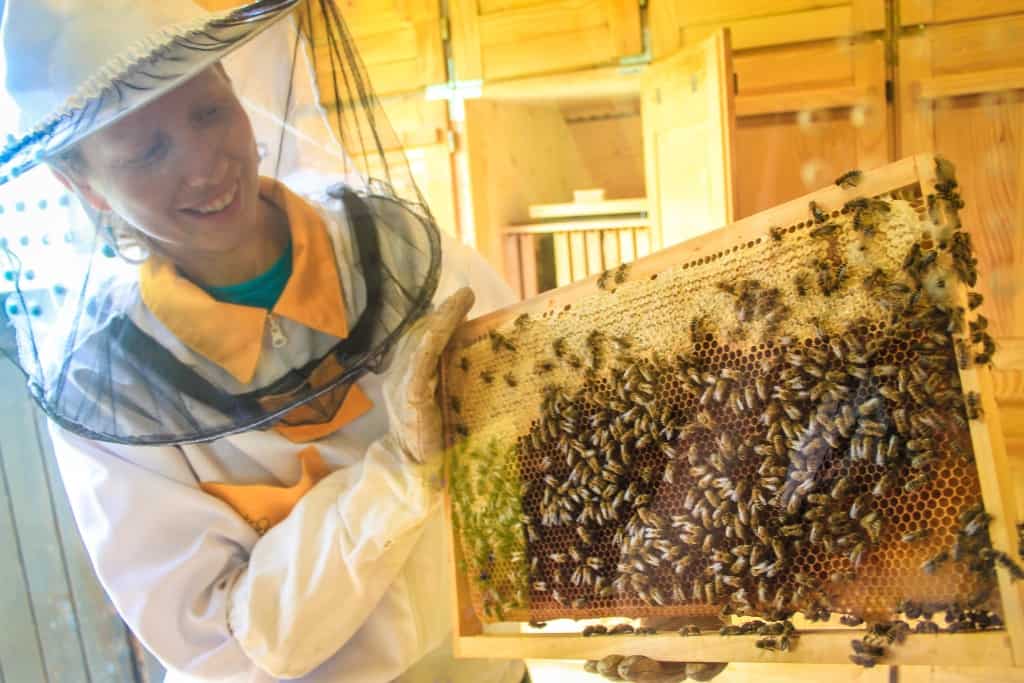 Welcome to Narnia Slovenia
After lunch, we continued our road trip and drove through this stunningly beautiful area. For an outsider, entering this Eden felt like clambering through the back of the European wardrobe. And someone did actually, because The Chronicles of Narnia: Prince Caspian (2008) was shot right here in Bovec, Soca Valley.
Pro tip: This is only a short drive from Bovec.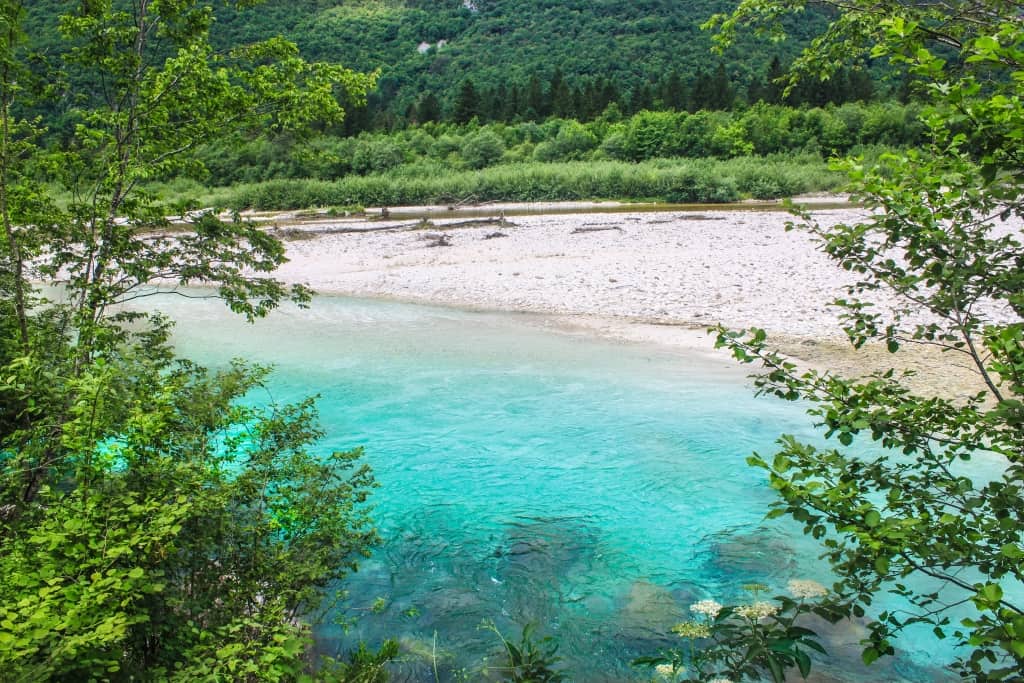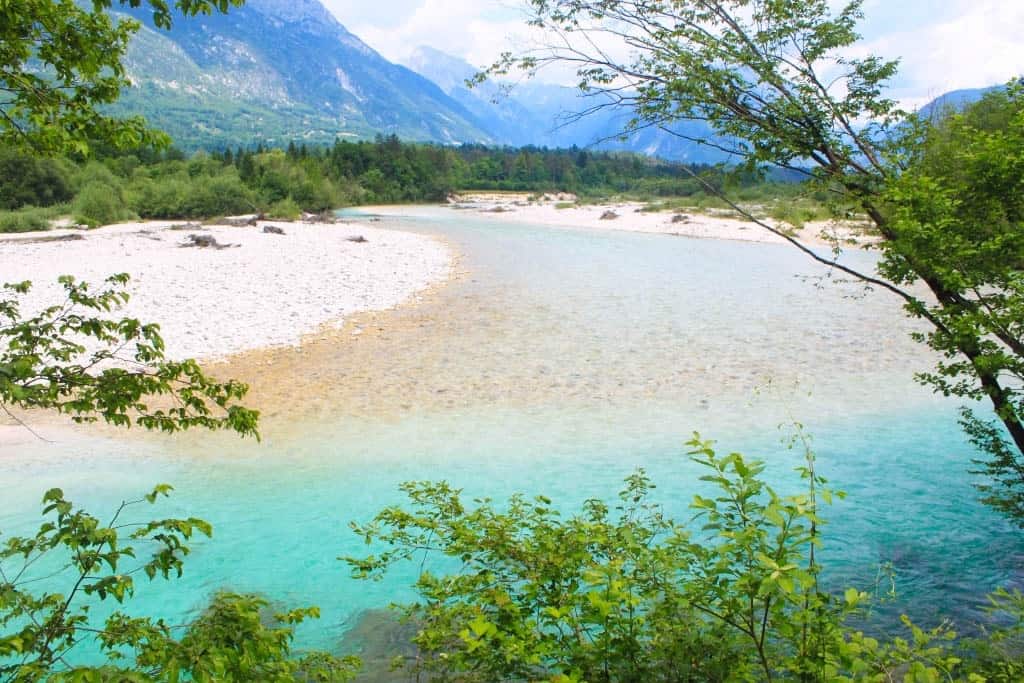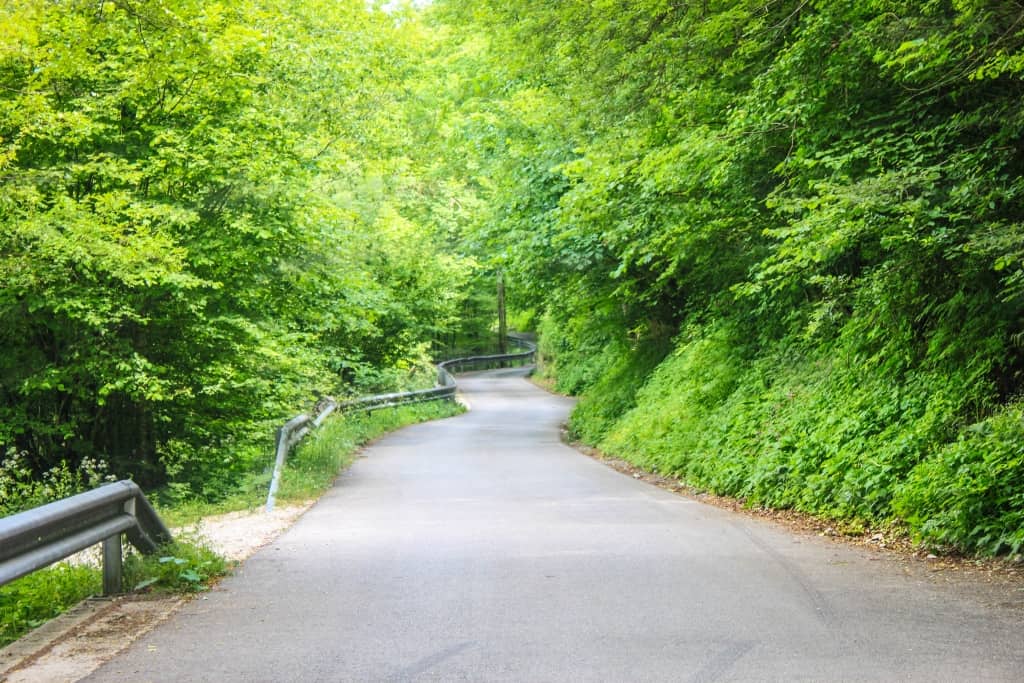 Boka waterfall
A little further up the road, we passed the Boka waterfall, which is undoubtedly the mightiest waterfall in Slovenia.
Why?
Simply because it emerges from a spring in a mountain side. Majestic!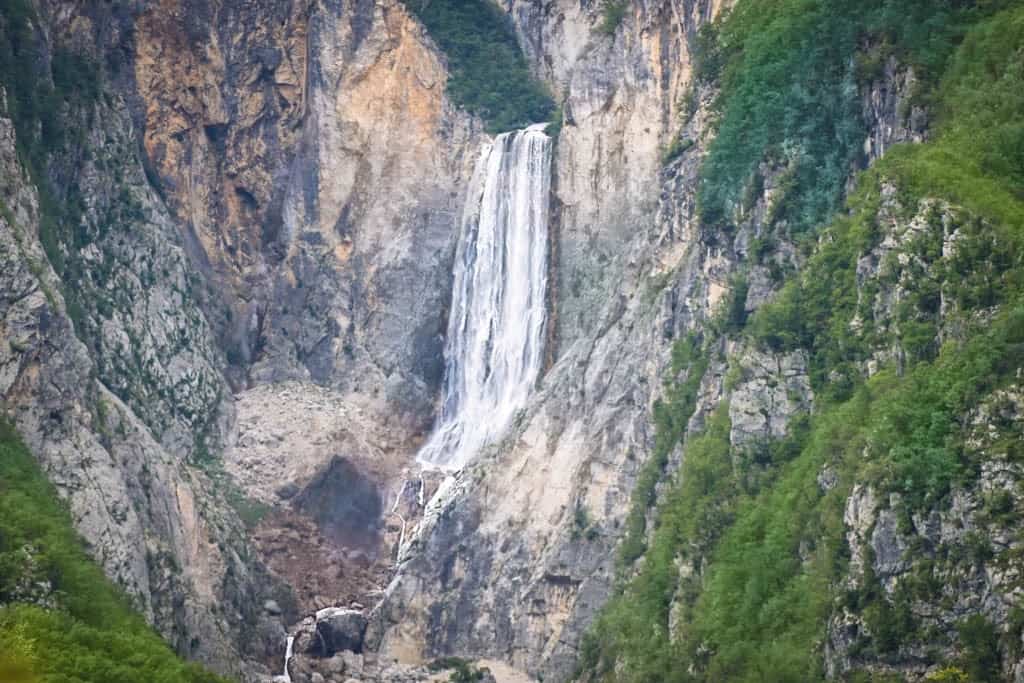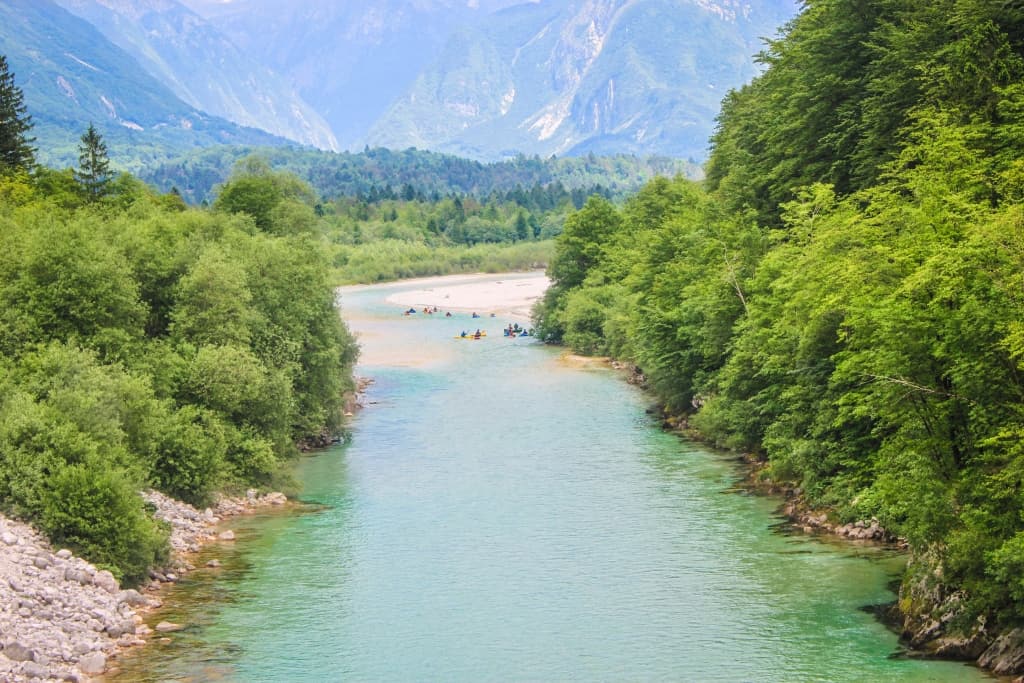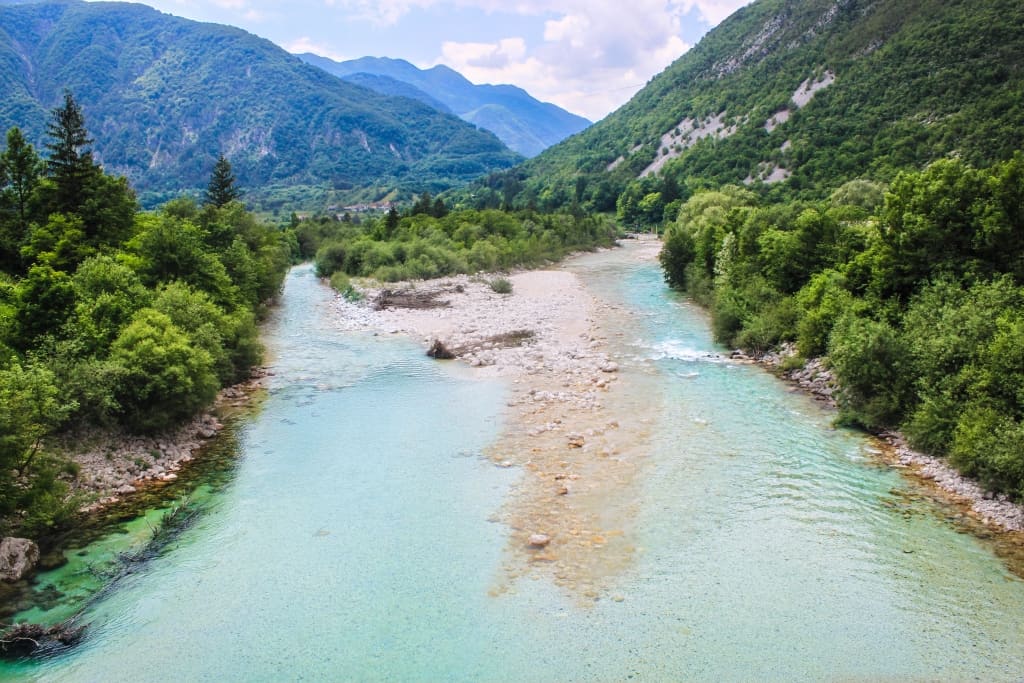 The gorges in Soca Valley
Another amazing feature of Soca Valley is the river Soca.
Having picked up its colour in underground limestone caverns, Soca river Slovenia runs through deep canyons into languorous pools filled with white sand and marble trouts. These gorges follow the river through Soca valley, and it's definitely worth a stop or two for photos.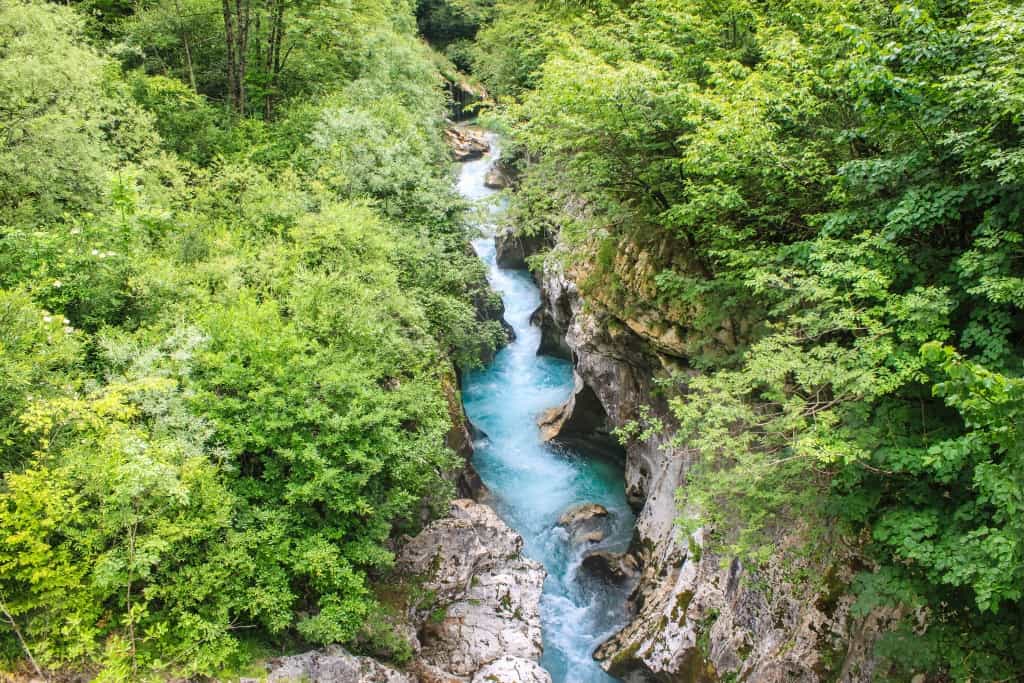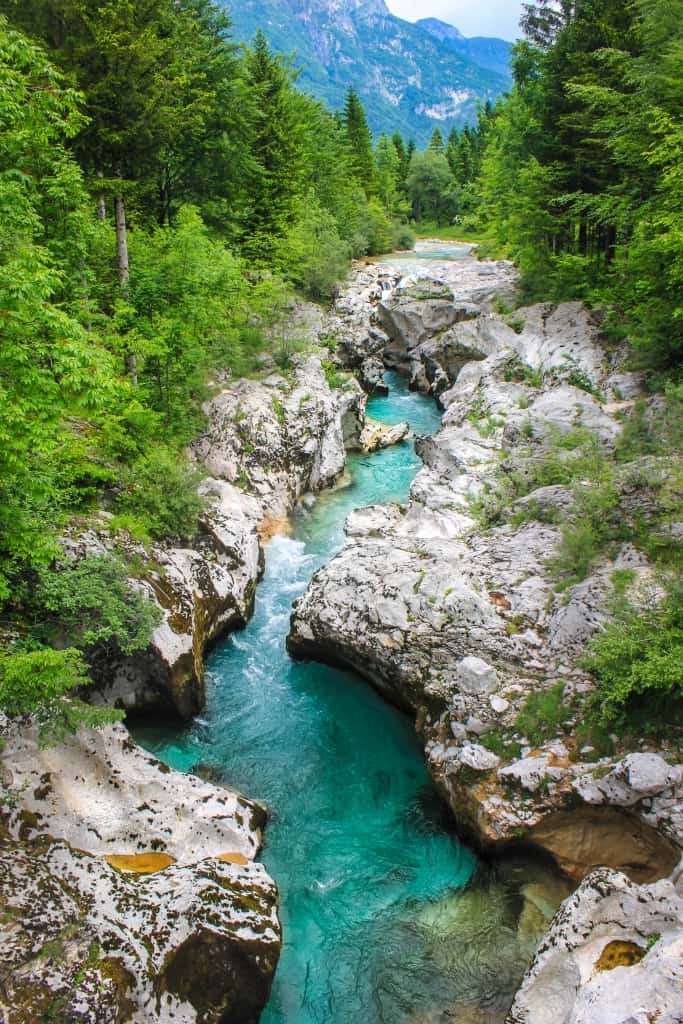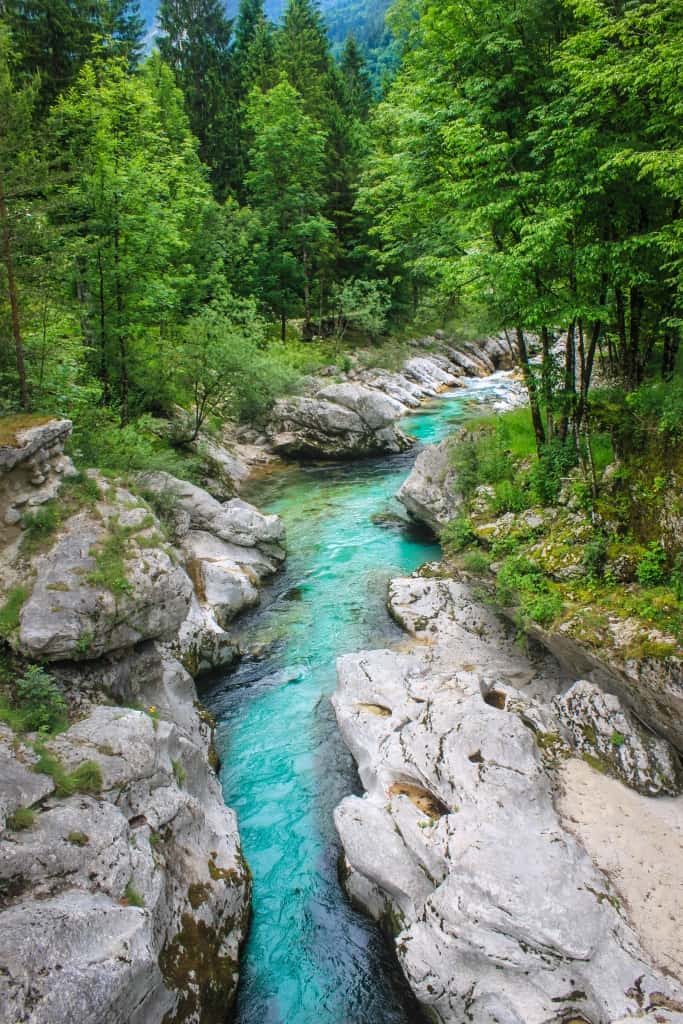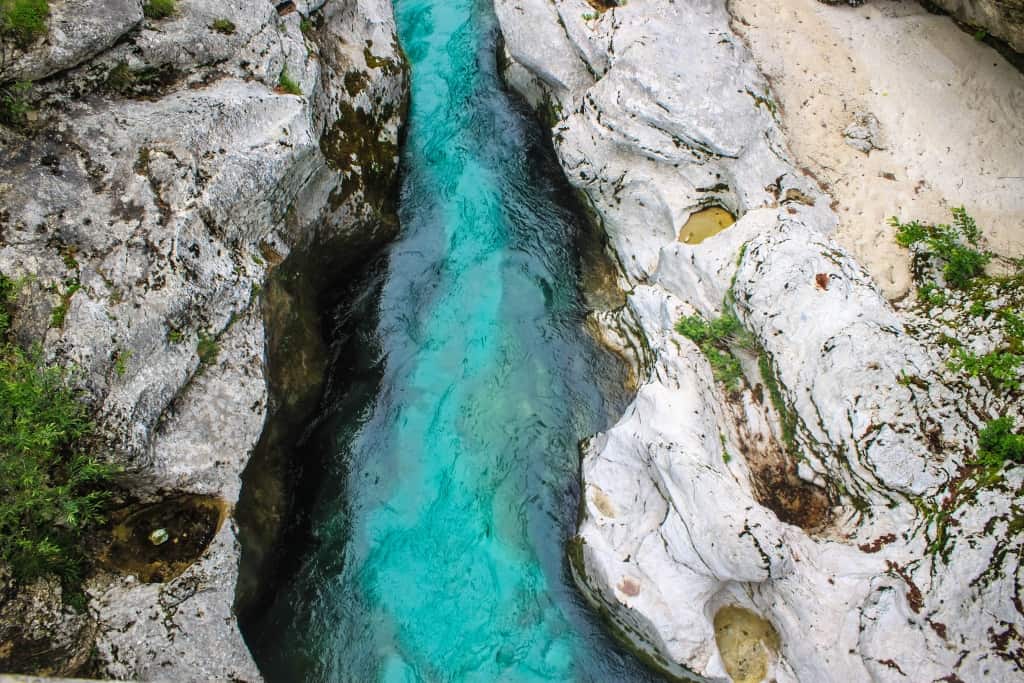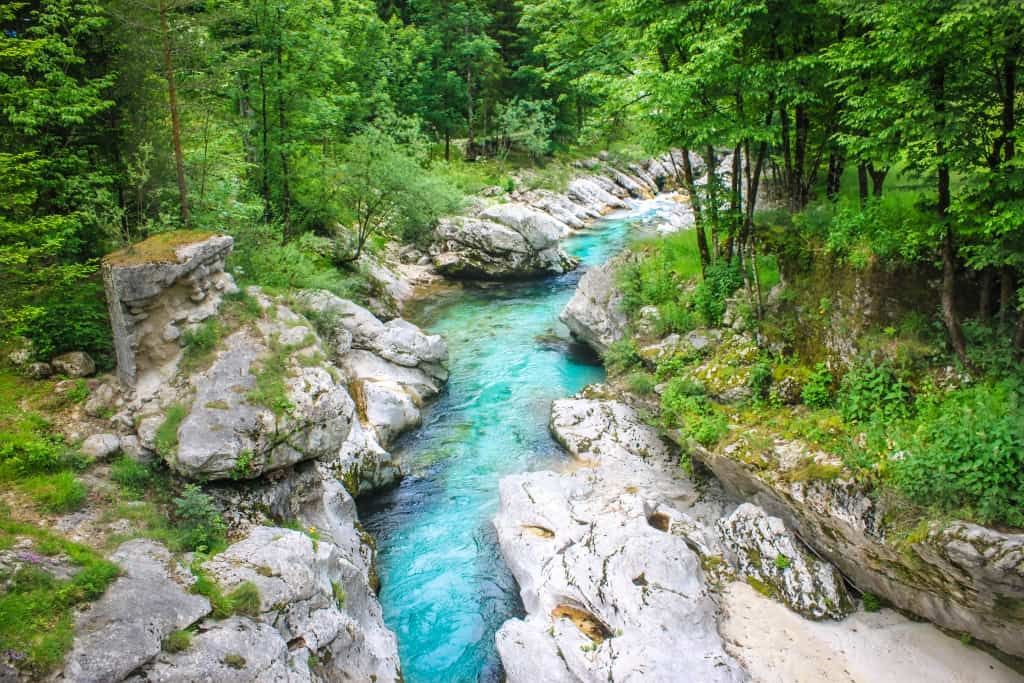 The charming Kobarid
Final stop of the day was Kobarid. After saying goodbye to my guide, I went exploring this charming alpine town and hiked to the nearby Kozjak waterfall. Kobarid is a small and amiable little town with a historical trail and a number of colorful houses and buildings. It has some of Slovenia's finest restaurants and a museum about the role of the area as a major front in World War 1.
Kobarid was a beautiful place and also the perfect ending to an epic road trip through the enthralling Soca valley.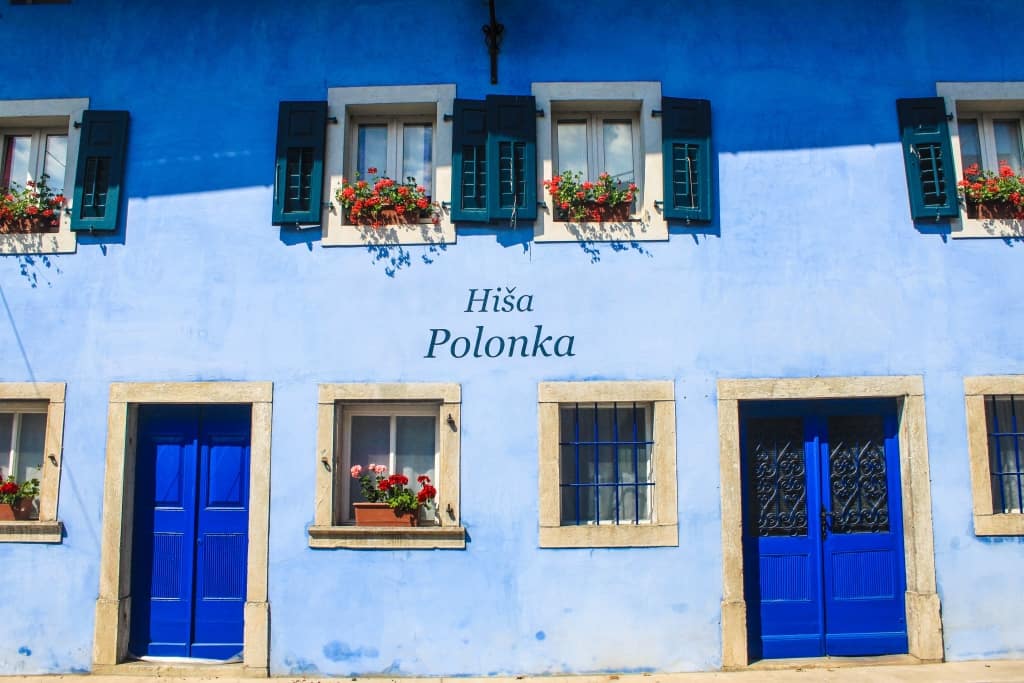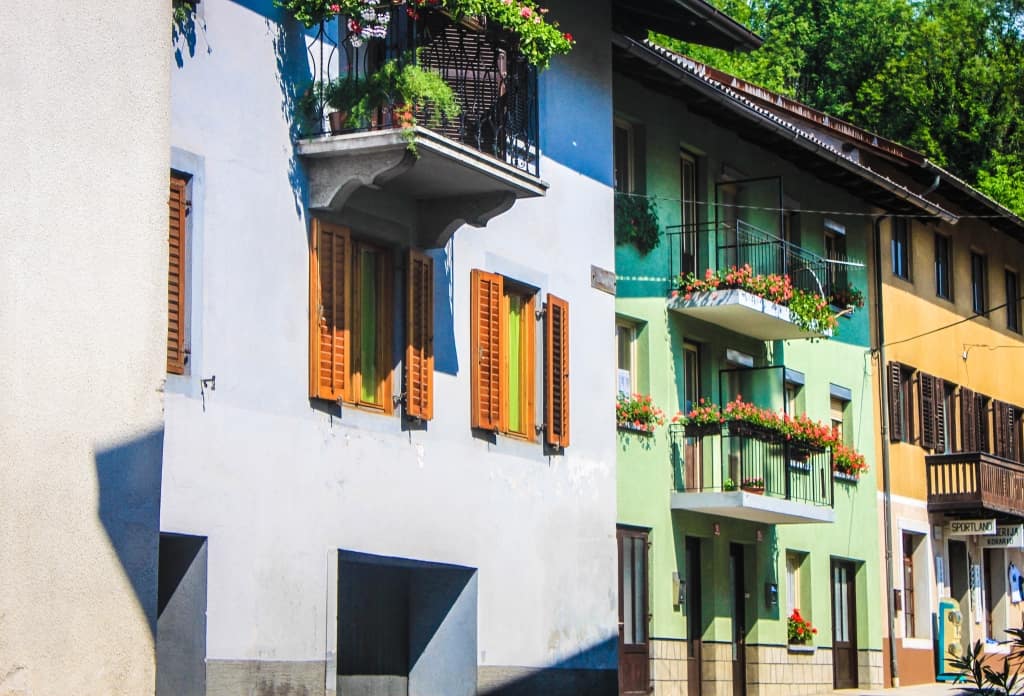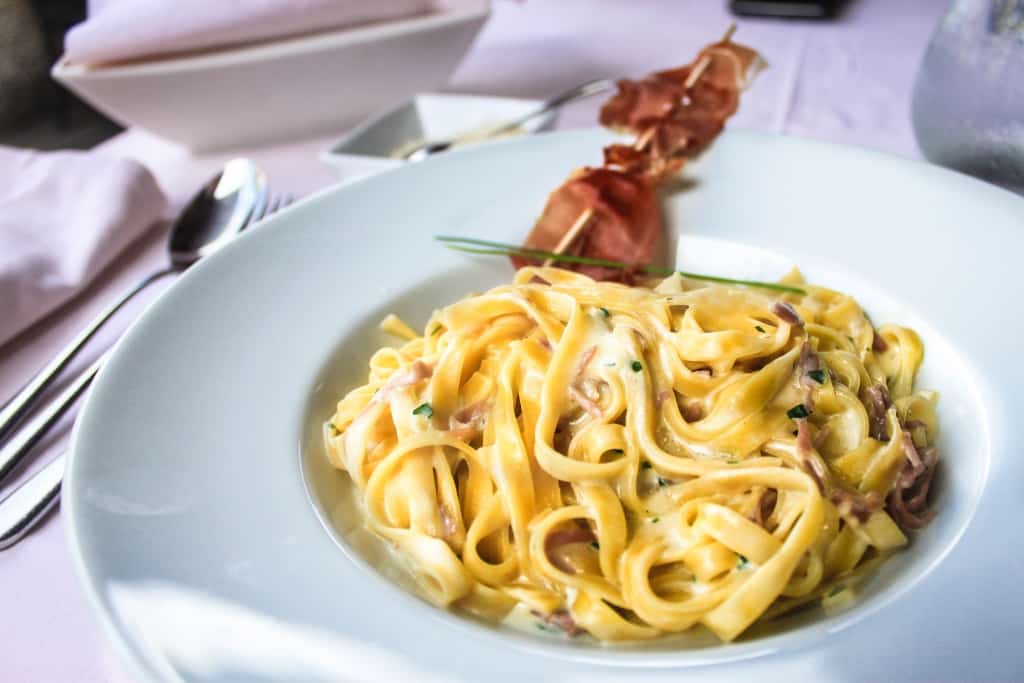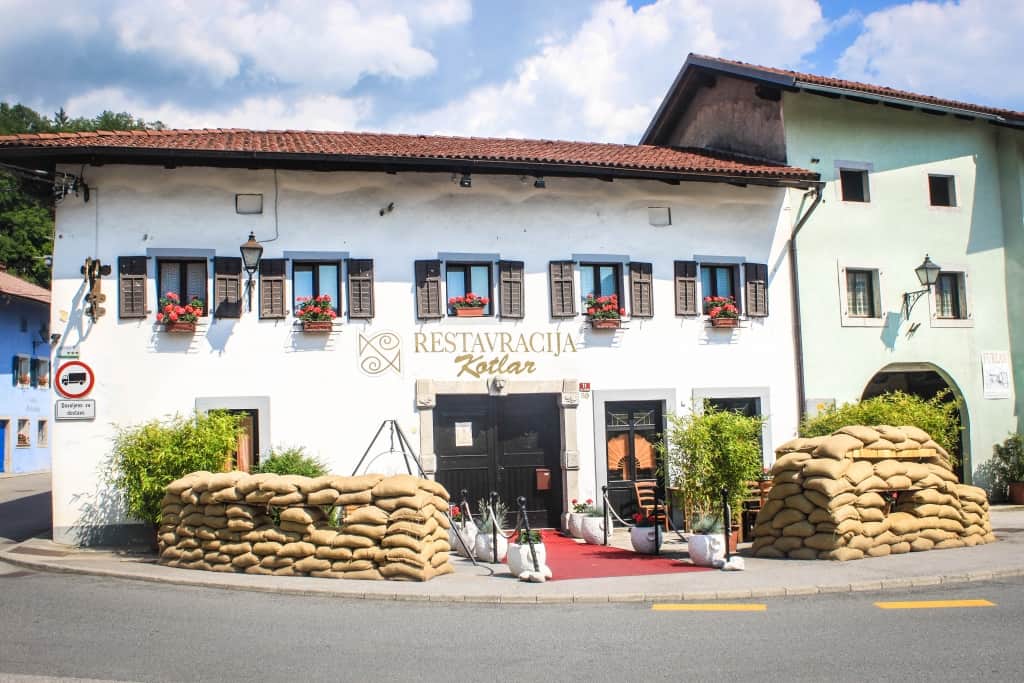 Before you go – don't miss these posts:
Many thanks to Spirit Slovenia for generously hosting me in Slovenia, and thanks Maja from Sport Center Bovec for a super fun and active day. As always, all opinions and thoughts are my own, regardless of who is footing the bill.
Planning a Slovenia road trip? Ask me anything in the comments!
Pin it!