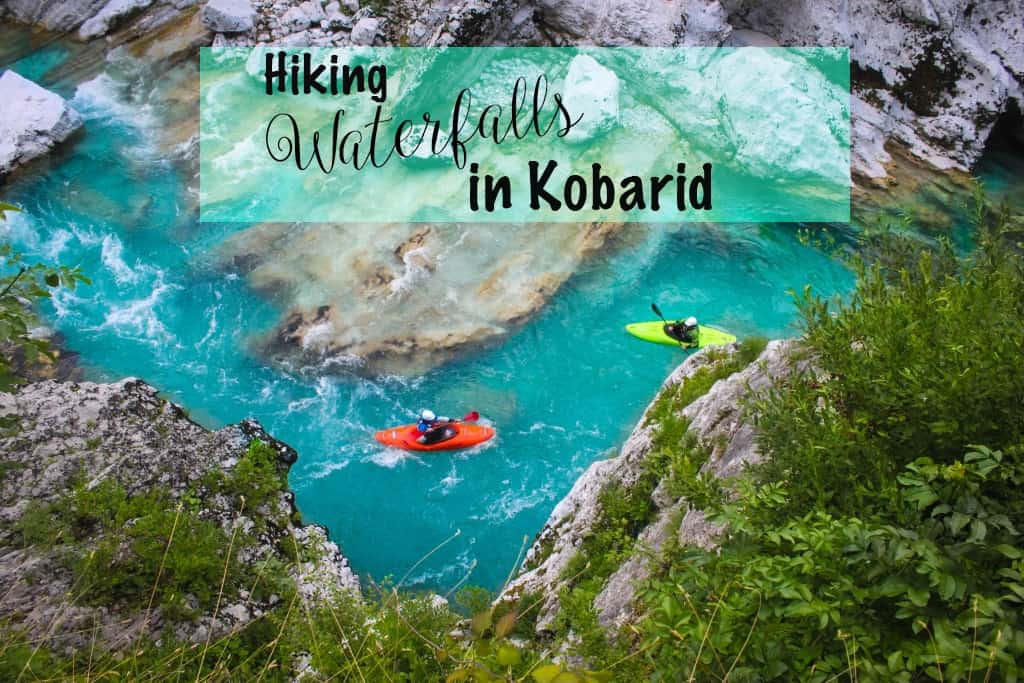 So far, my trip to Slovenia had taken me past the beautiful Savica waterfall, through the magical world of Narnia to the majestic Boka waterfall. And now, I was heading to the incredible Kozjak; a waterfall hidden in a cave.
Read next: 20 Amazing Things to Do in Slovenia
Kozjak waterfall, or Slap Kozjak as they say in Slovene (slap means waterfall), is a 45 minutes hike from the town center of Kobarid. The hike has beautiful scenery of turquoise rivers, vast green nature, a hanging bridge and a historical bridge.
Napoleon Bridge, Kobarid
First stop of the hike was Napoleon bridge. The bridge was built in 1750 and it got this name because Napoleon and his troops marched across it on their way to Predel Pass. During World War I it was blown up, but later rebuilt.
Now it looks like this —>
Since I almost always get lost, a girl from Kobarid tourist center had explained that when I reached Napoleon bridge, I could continue straight ahead and then cross the hanging bridge further ahead, or I could cross the bridge and take the road to the left towards Dreznica (if you look closely, you can see a car driving in the same direction).
I choose to cross the bridge and then I took the other road back. Both turned out to be very scenic.
Read next: Soca Valley: A road trip through the real-life Narnia
Kobarid forest
After walking for a bit, I reached a forest. It was so green and lush, and I could hear a small creek nearby. I've mentioned before that Slovenian forests are kind of magical. Slovenians believe this, and I think I've become a believer, too. The way the sun hits the tree tops, the leaves, and the small caves and labyrinthic paths. If this is not magical, I don't know what is.
Read next: Slovenia Travel Guide | Ultimate Tips for Your Slovenia Holidays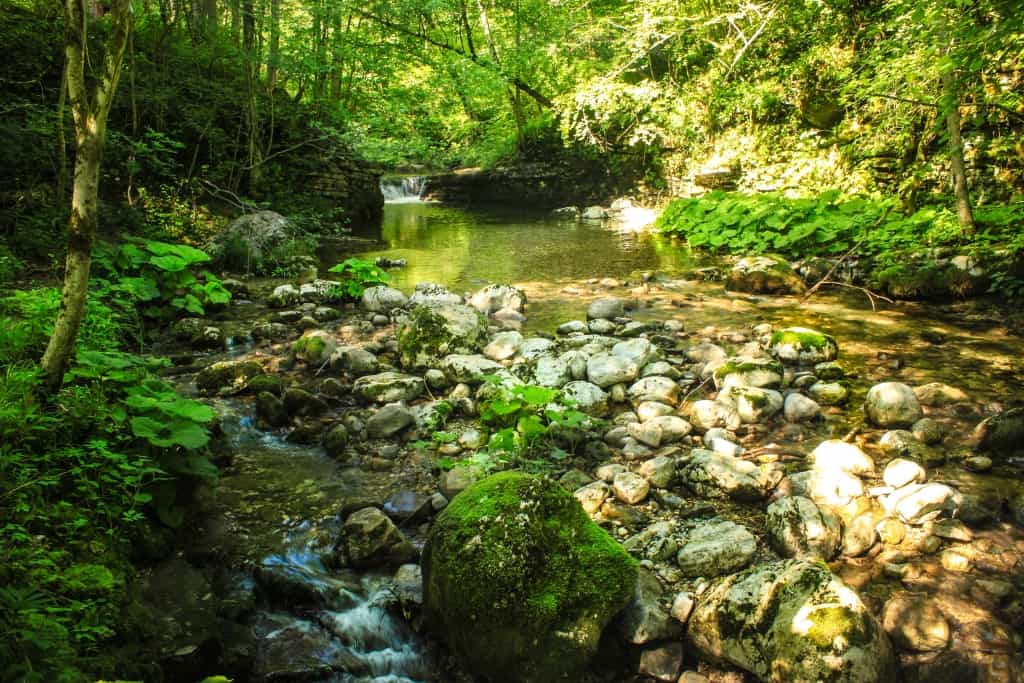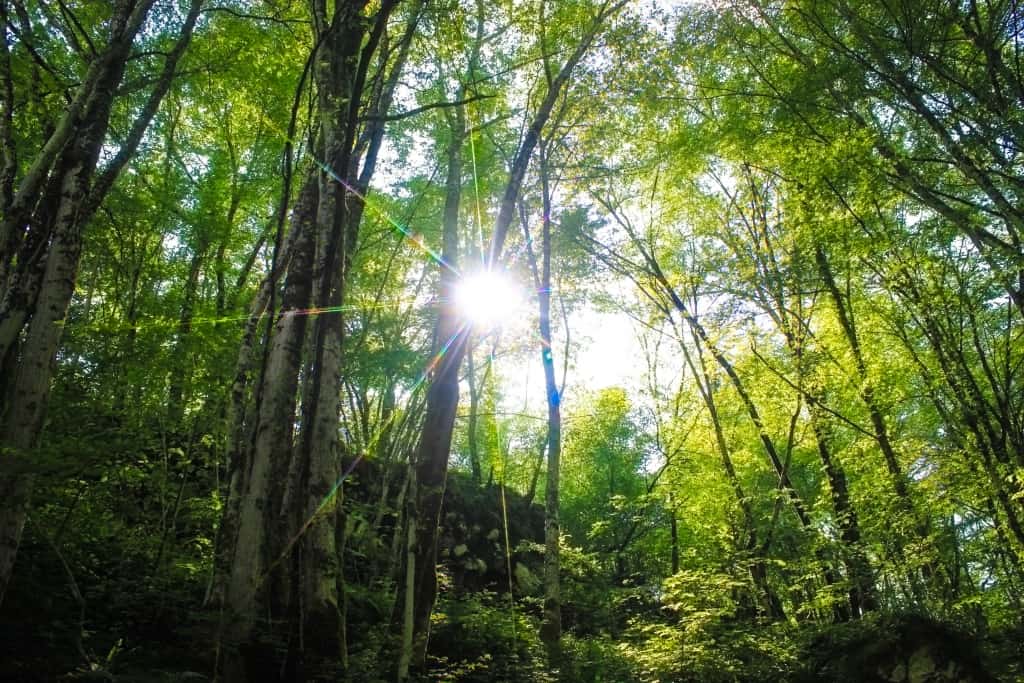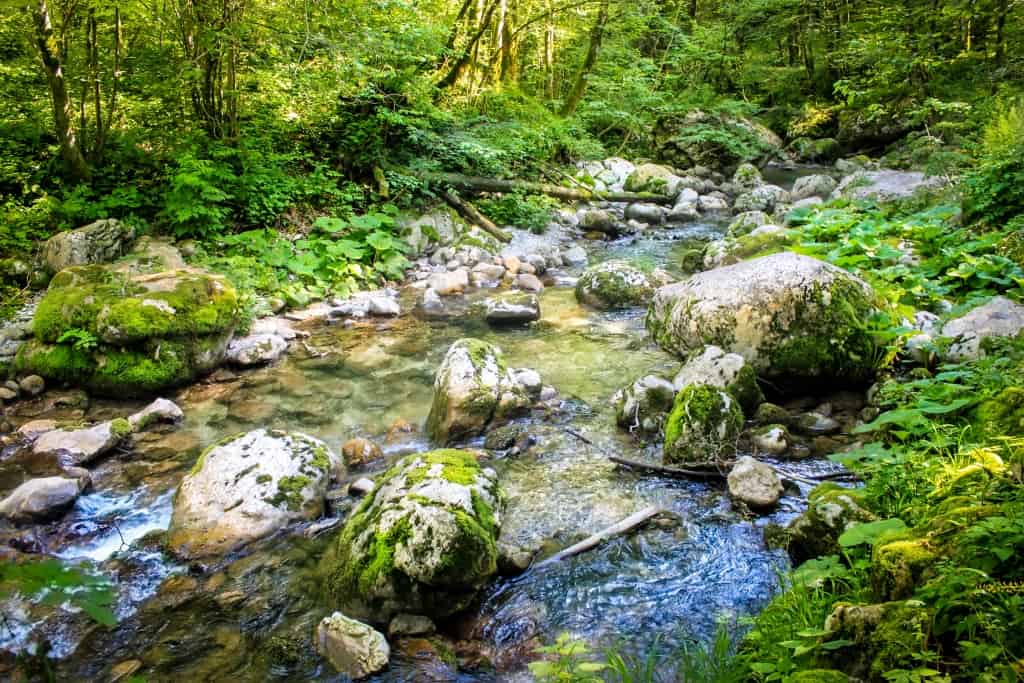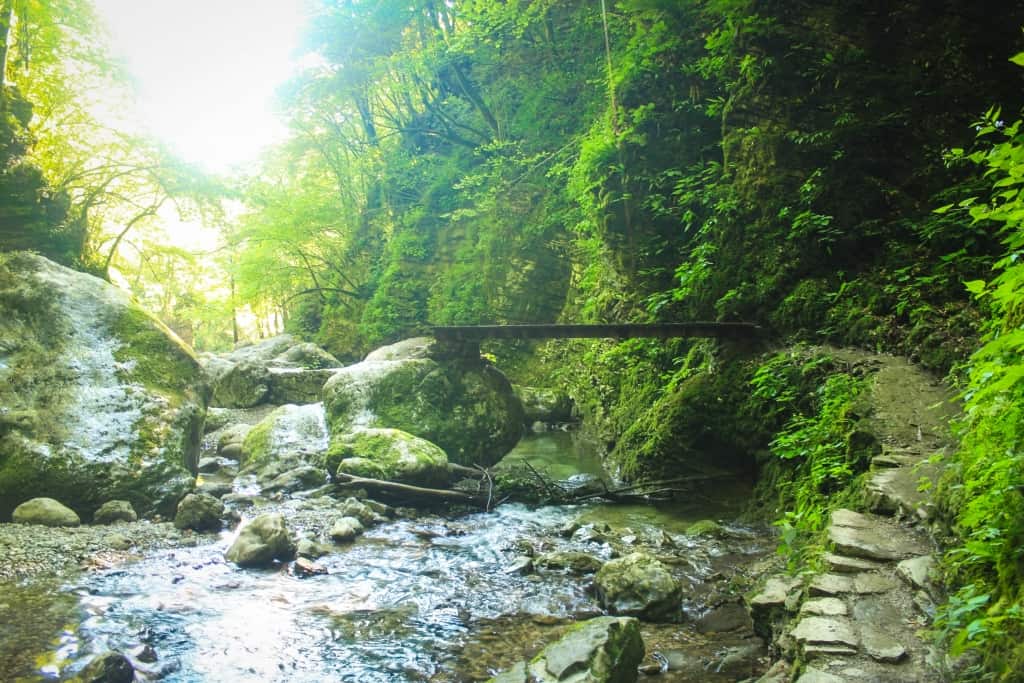 Kozjak Waterfall
As I approached the waterfall, the walls narrowed. I entered a cave-like grotto carved from rock by the shimmering water and continued up a few steps, across a wooden plank across the creek and went inside.
There is was.
A 15 meter high waterfall, its bottom covered by a vast blue and green pool, and its walls reminiscent of those in caves. What an incredible sight.
Read next: Dreznica, Slovenia: A charming little mountain town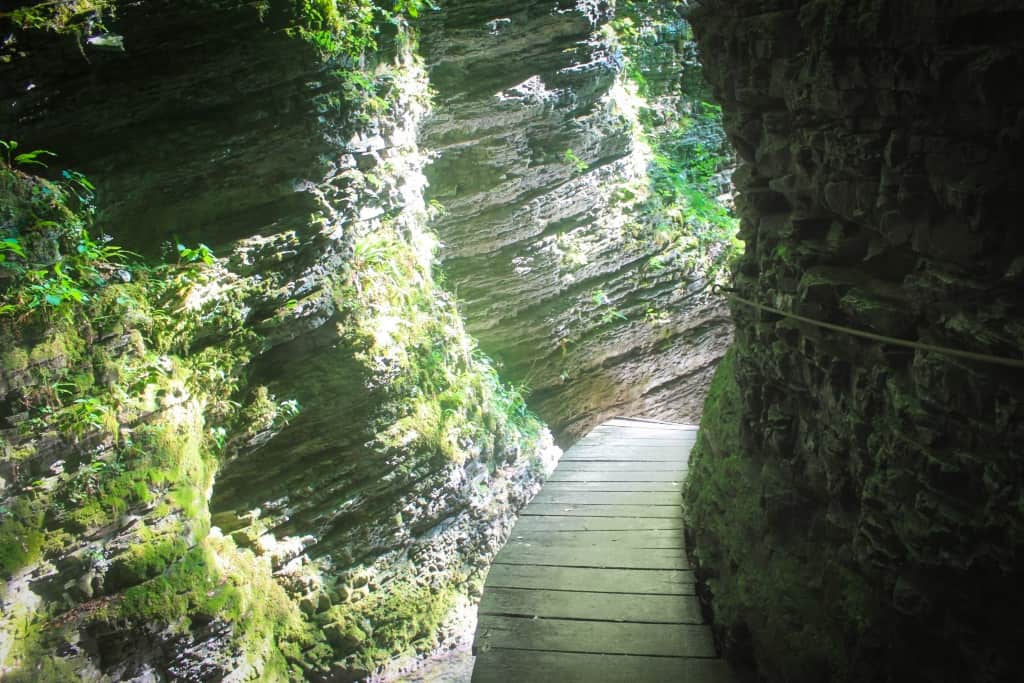 [/fusion_builder_column]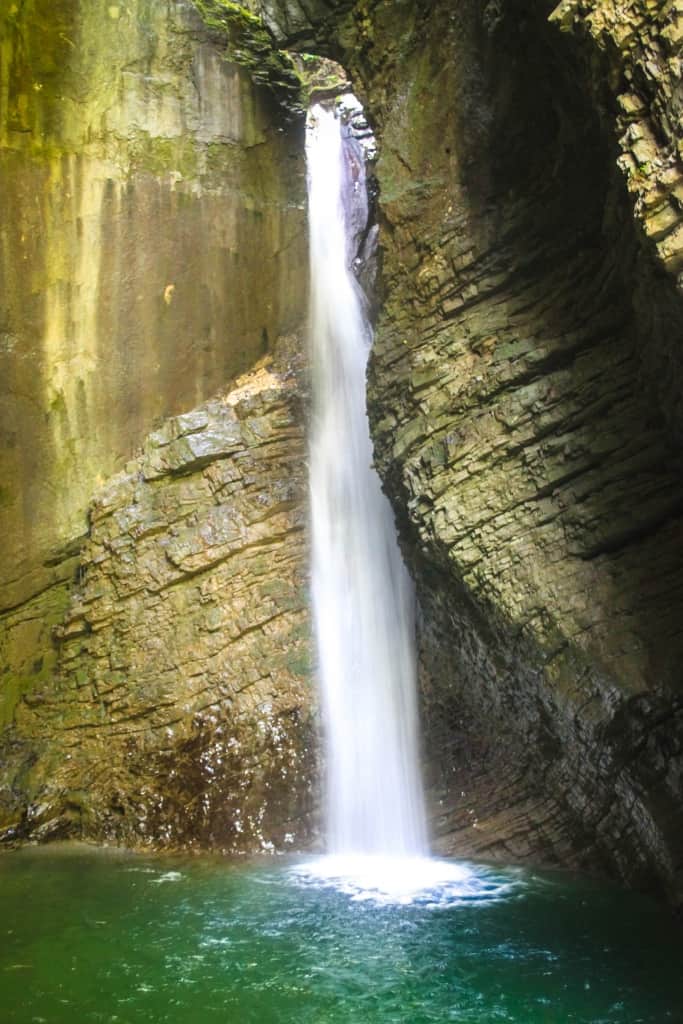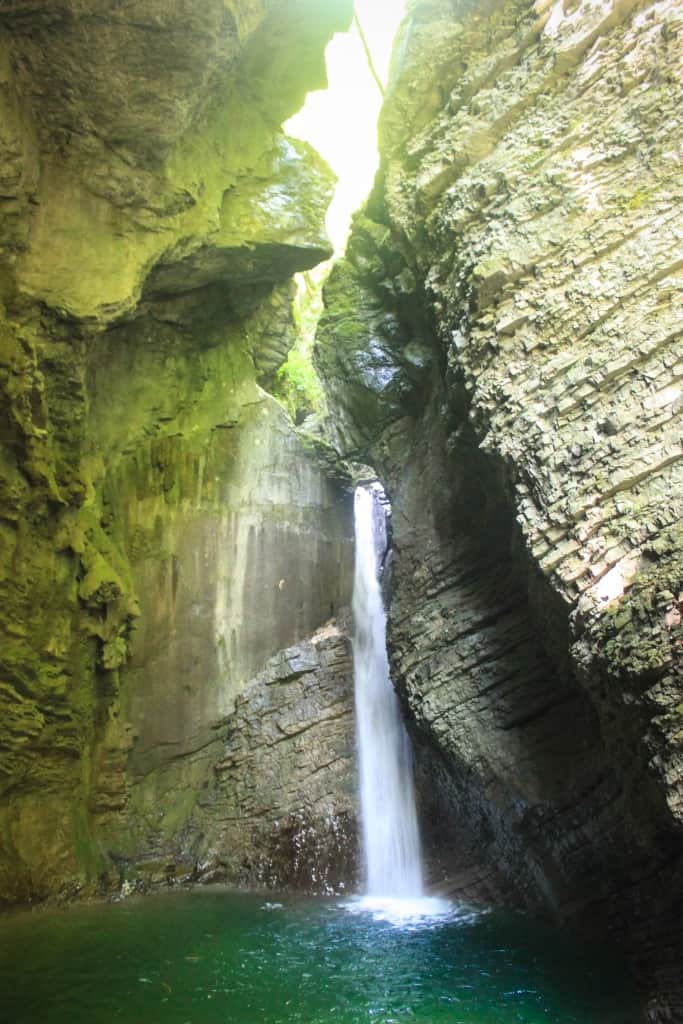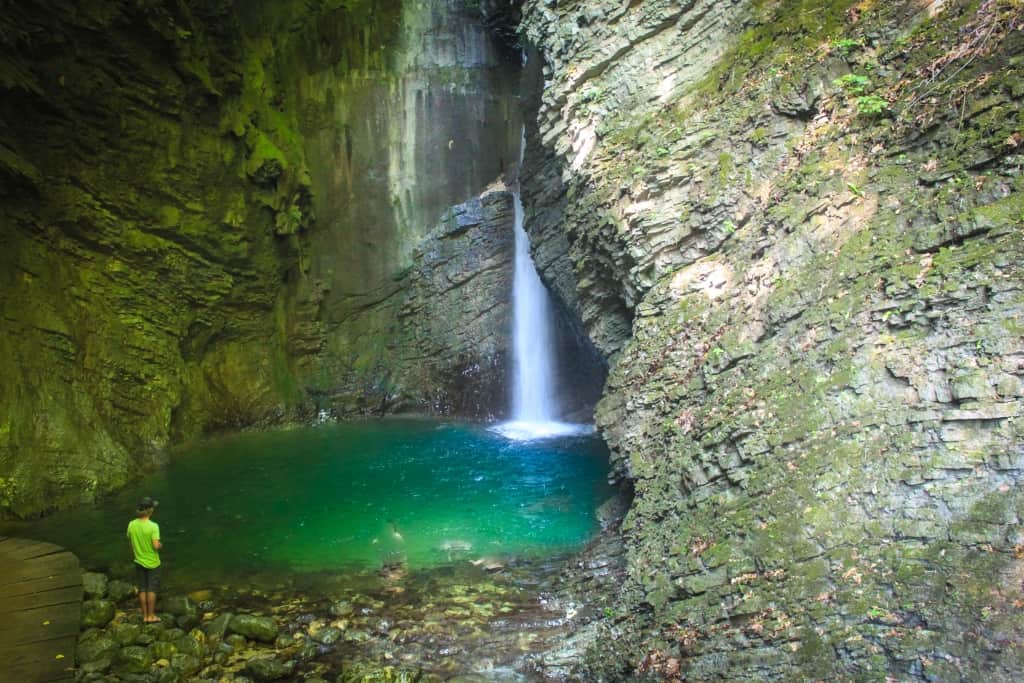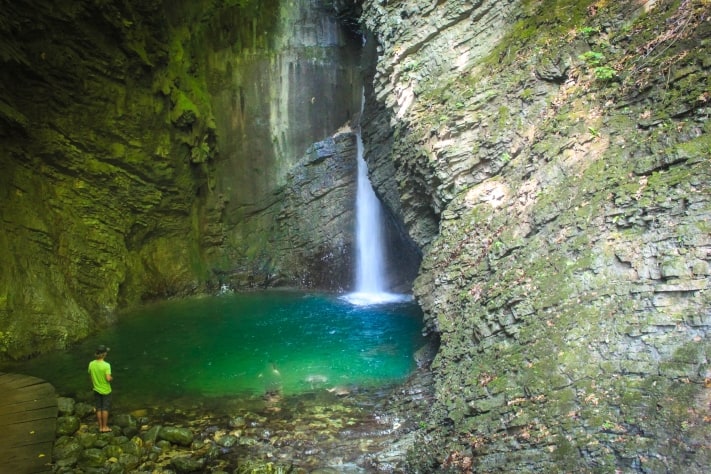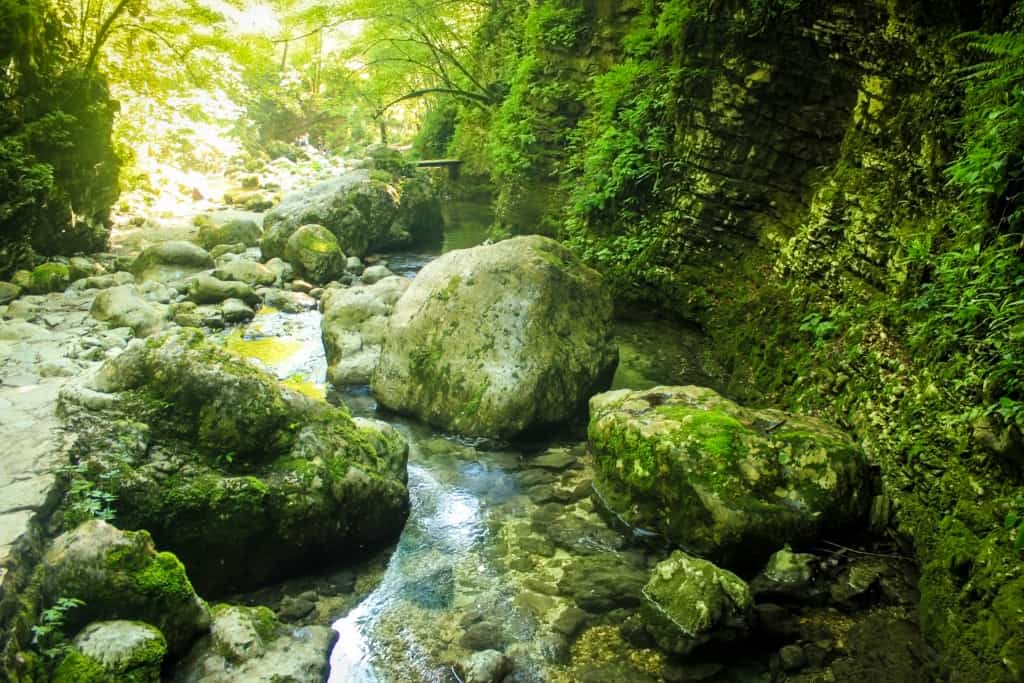 The walk back was just as pretty. I followed the path through the forest and passed smaller caves on my way.
What an amazing hike.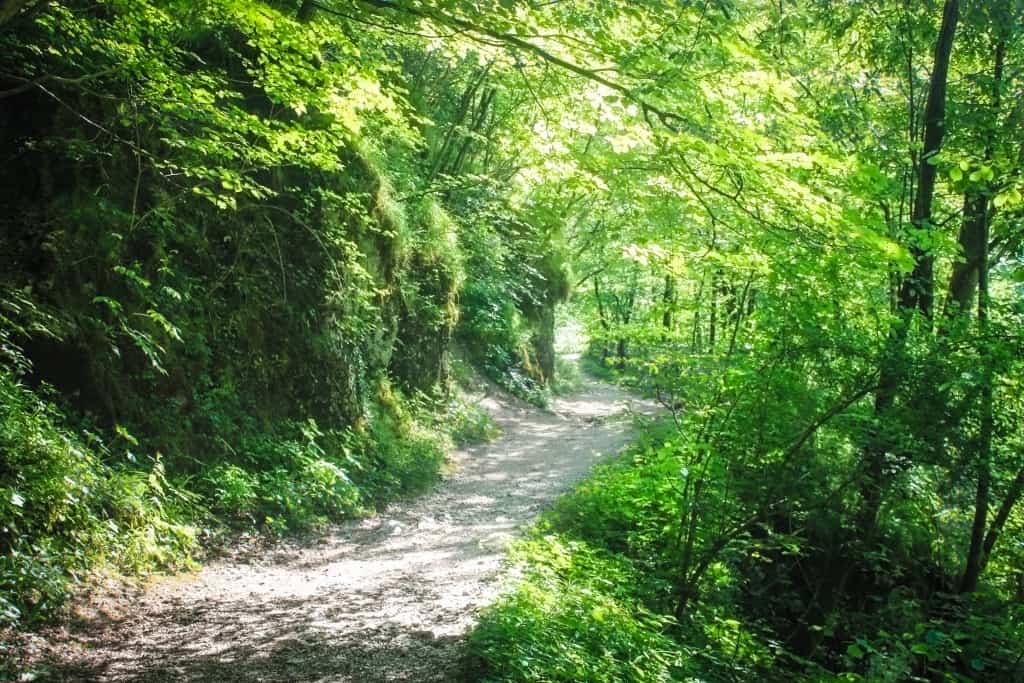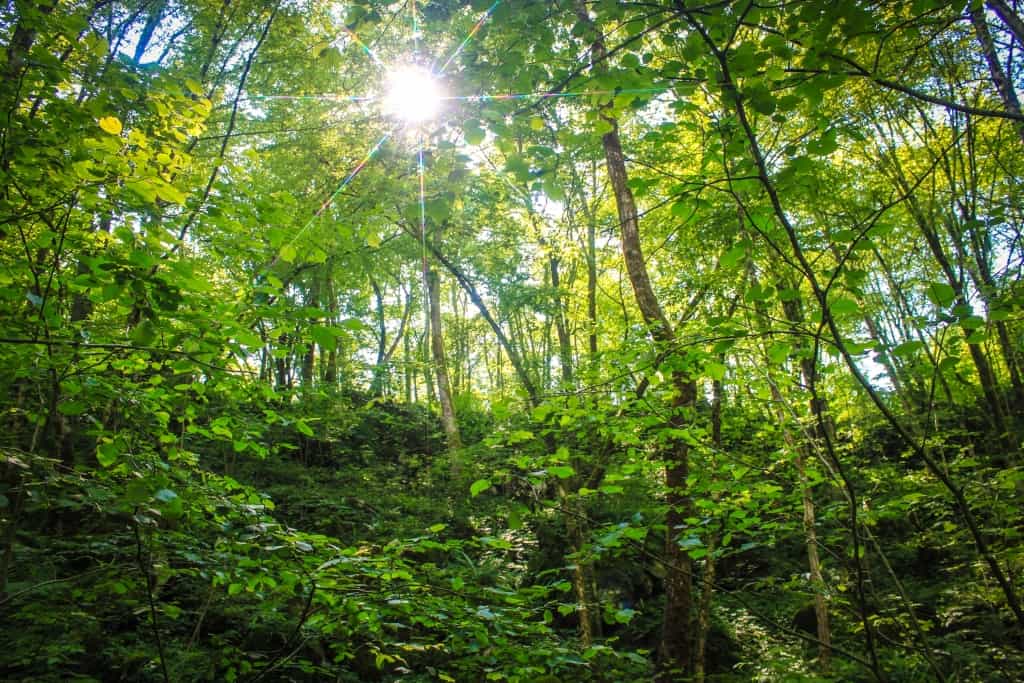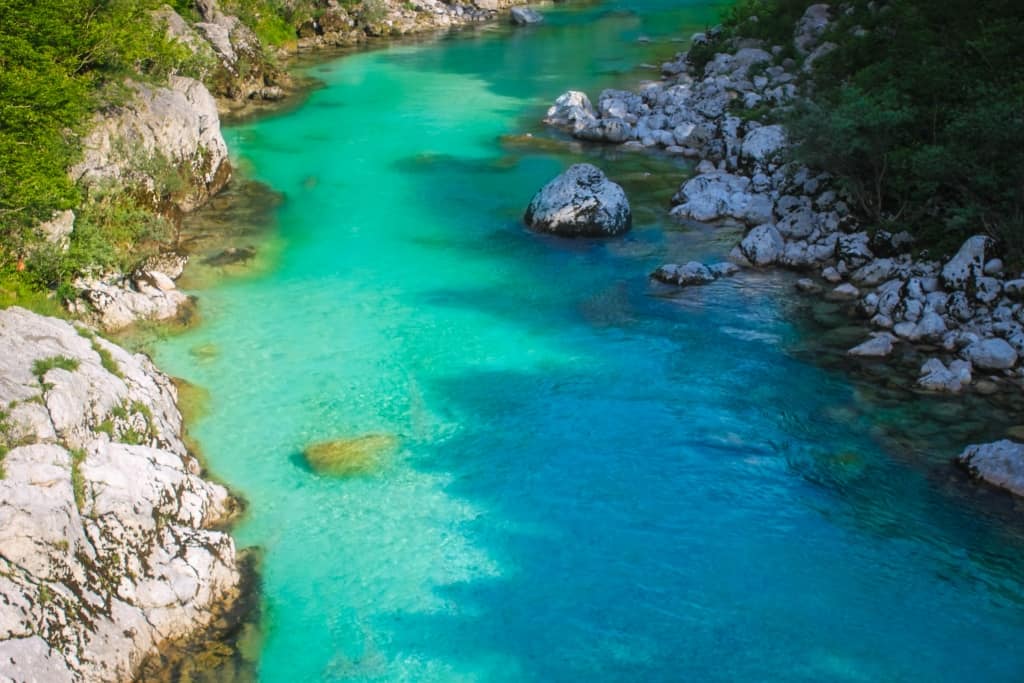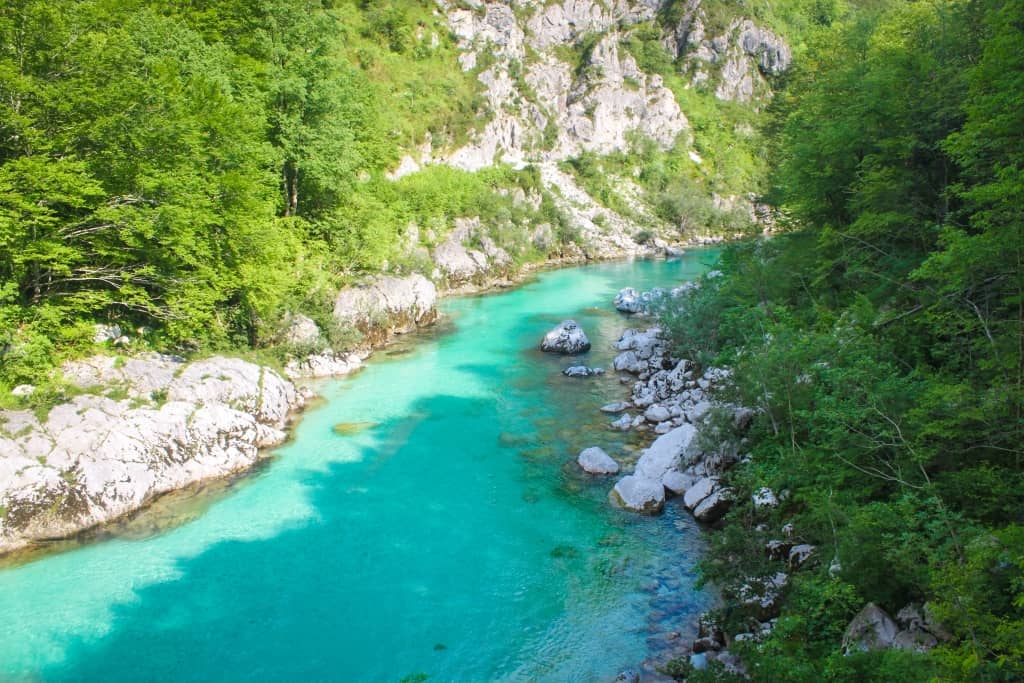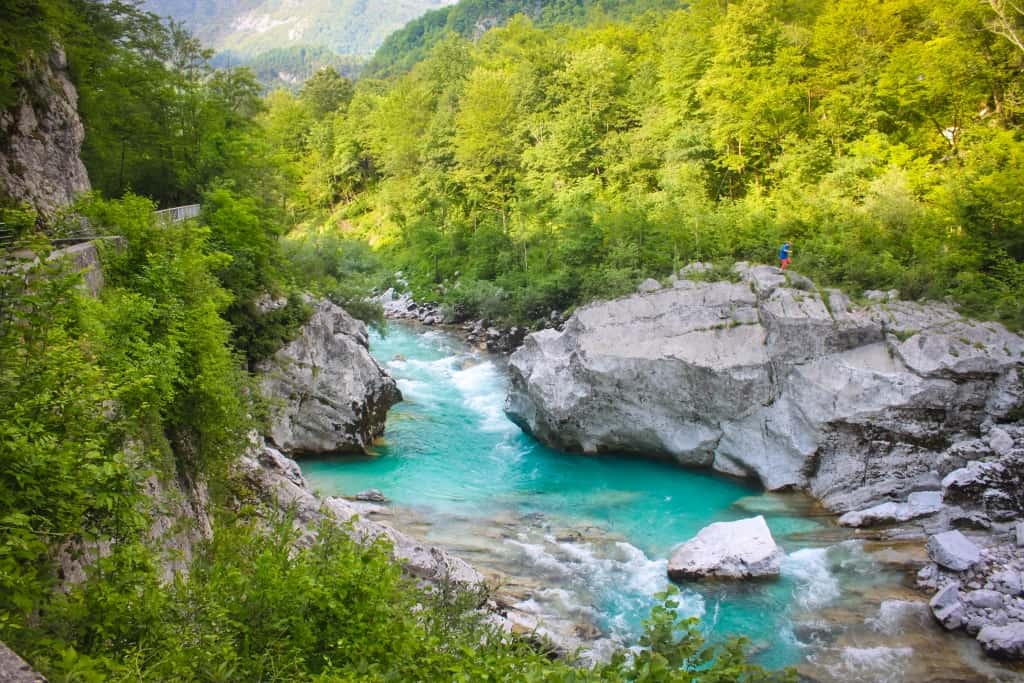 Many thanks to Spirit Slovenia for generously hosting me in Slovenia. As always, all opinions and thoughts are my own, regardless of who is footing the bill.
So, what do you think of Slovenia? Would you go there?
Pin to Pinterest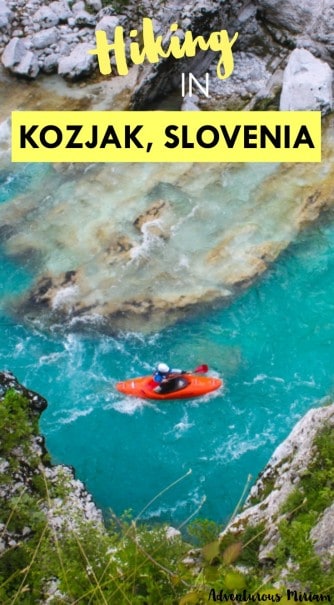 Psst! This post probably contains affiliate links, which means I earn a commission (at no extra cost to you) if you click through and make a purchase. As always, I only recommend products and services I trust.