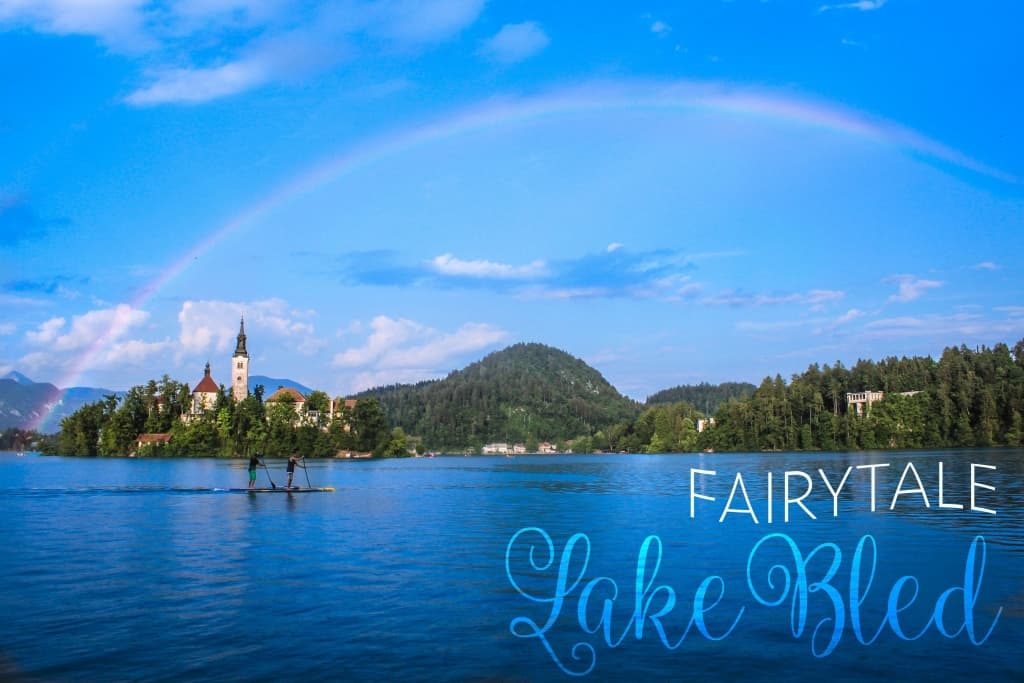 If you haven't already picked up on it, Lake Bled Slovenia took me by storm and every time I think about it, my heart beats faster. It was love at first sight, and the fact that the weather was perfect during the whole trip only added to my infatuation.
MORE SLOVENIA TRAVEL TIPS: GET MAPS, ITINERARIES AND SLOVENIAN PHRASES
LAKE BLED, SLOVENIA
Until recently, I had never heard of Lake Bled. I'm not even sure how it came on my radar – all I know is that when it did, I made it an INSTANT priority to visit.
Some have described the lake as enchanting. Magical even. So I was pretty excited to see if it lived up to the hype. I have visited a few phenomenal lakes before and I hoped this one would be just as great.
The verdict?
It was mind-blowing. M-I-N-D-blo-wing! Like stepping right into a fairytale that you never want to leave.
THE FAIRY TALE CASTLE AT LAKE BLED
I arrived at Lake Bled from Ljubljana early in the morning. I had an adventure-packed day around Lake Bled and Lake Bohinj ahead of me, and I was SUPER excited to get started. First stop of the day was the castle, which was easily reached by car.
The castle is perched atop a high hill, steep and long, from which it overlooks the scenic Lake Bled. This medieval castle is over 1,000 years old and it's the oldest in Slovenia. It's also a great viewpoint for the lake, the romantic Bled island and the church on it.
Bled island is the only island in Slovenia. You can reach the island by a special boat with a roof, called pletna, or you can rent a boat. On the island there's a Baroque church where many couples come to pledge their eternal love to each other. The stone staircase with 99 steps is especially famous in wedding rituals, and according to tradition it's good luck if the groom carries his bride up all 99 steps.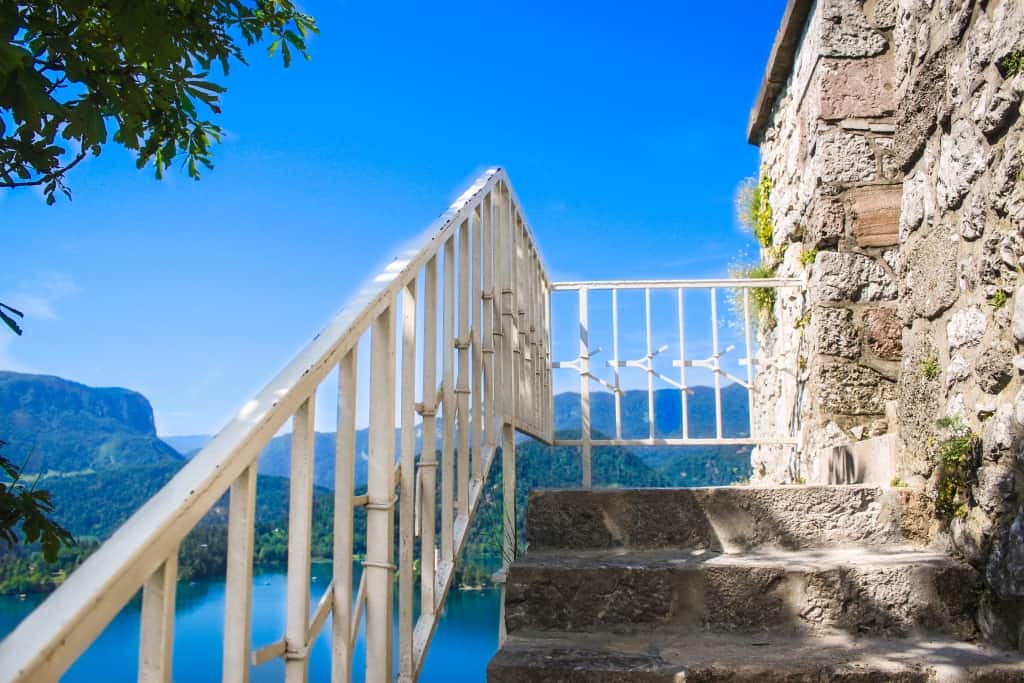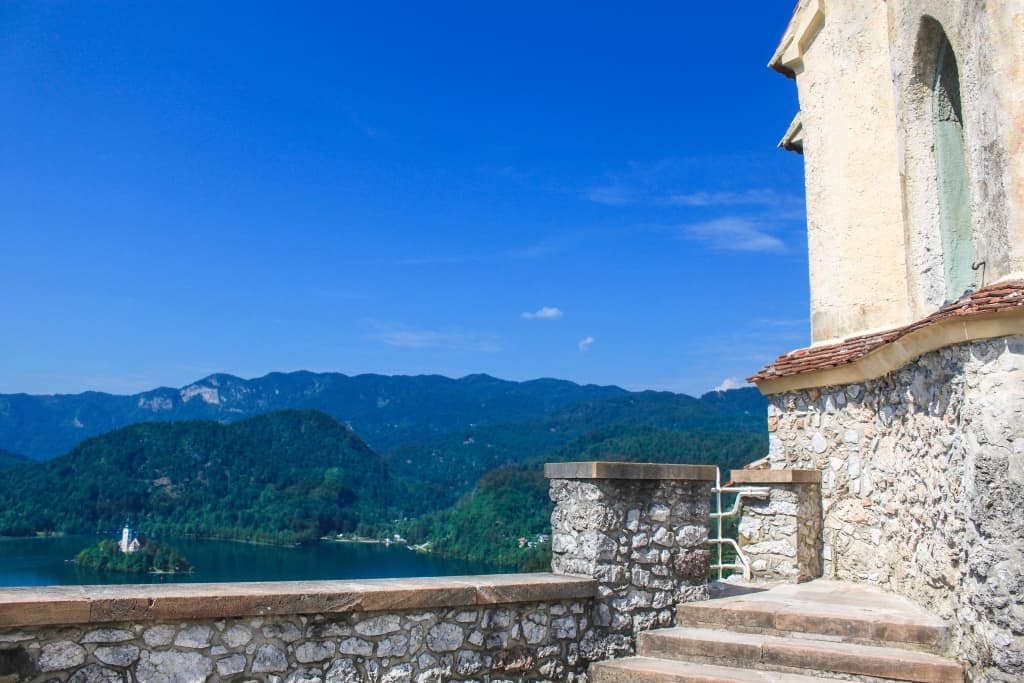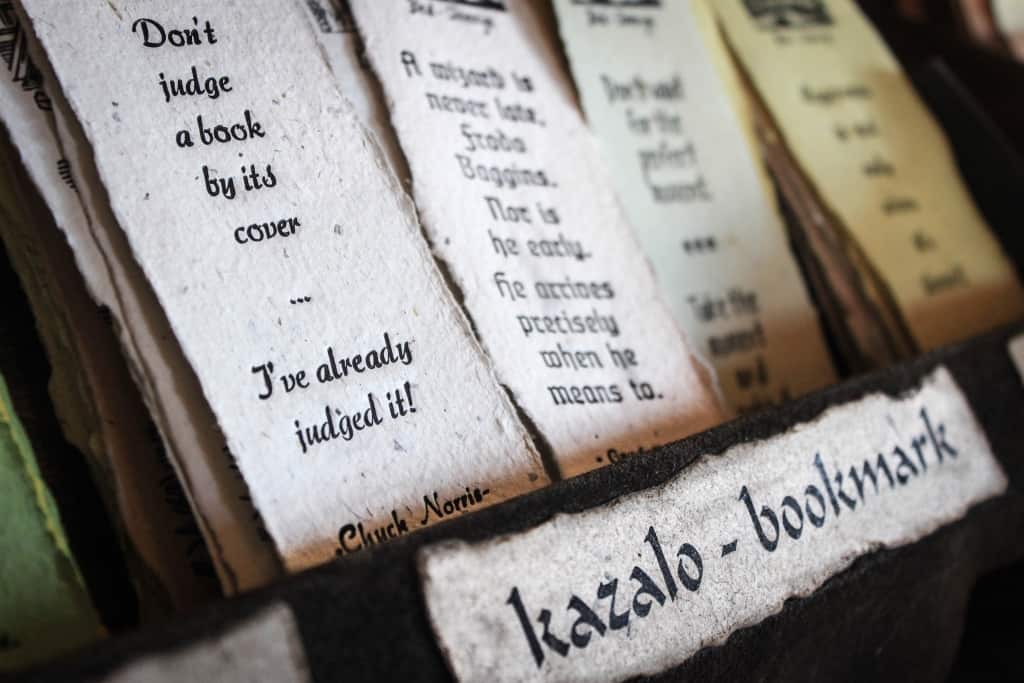 HIKE TO OSOJNICA HILL
There are lots of things to do around Lake Bled, and hiking is one of the top activities. So, after an action-packed day, I hiked to the top of Osojnica hill to get a better view of the lake. Somehow I'd gotten the idea that this mountain top could be conquered with ease. Err, not the case.
Ironically enough, I've never considered myself a hiker, but somehow I always end up hiking when I travel. I don't even like it. I always huff and I puff all the way up, and I'm never in good enough shape to actually ENJOY the trip. Yet, here I was in Slovenia; hiking and fighting my way up a steep hill while arguing with myself whether to retreat or not.
Thank you, Self, for this torturing experience. It turned out to be worth all the struggle when I finally reached the summit.
I hiked this hill to get that view –>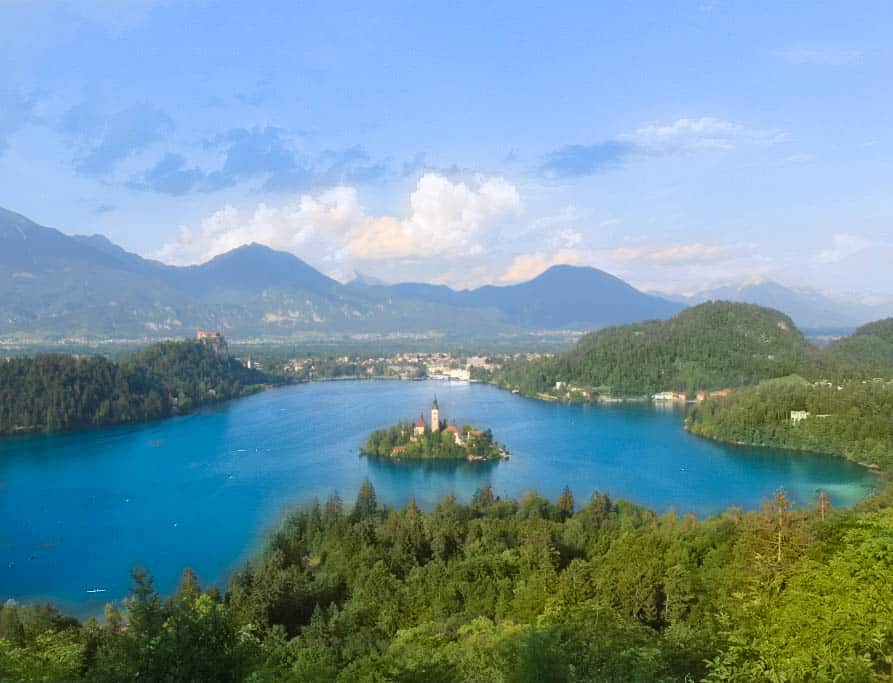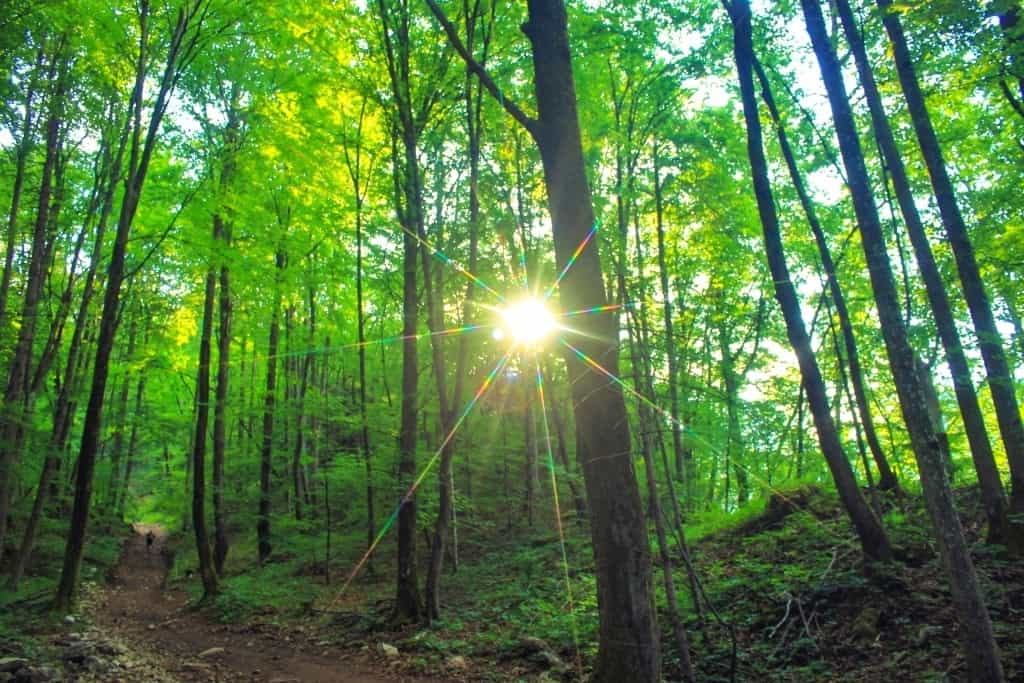 RAINBOWS AND UNICORNS
Lake Bled is surrounded by a wooden walkway, and so I wanted to take a walk by the shore before heading back to the glamping site. My attention was glued to the large lake trouts swimming right next to me when I felt the touch of sudden raindrops against my face. I looked up at the sky and actually squealed in delight.
Right there in front of me, as plain as anything could ever be, a rainbow descended from the heavens. The sky was full of gorgeous colours. I gasped full of awe. Brilliant, majestic, demanding my attention.
I stood still in amazement watching the sky and thinking how blessed I was to have seen this. Truly amazing.
HOTELS LAKE BLED SLOVENIA (GLAMPING)
I do love being in the nature, and you know I love camping so when I found out that there was a glamping site at Lake Bled, I knew exactly where I was spending the night. If you're like HALP ME, I DON'T KNOW THAT WORD, that's OK. I didn't either until recently.
Glamping is like the glamorous kind of camping. It's the luxurious way of getting back to nature. It's still a camping site, but you live in a luxury tent, trailer or hut, often with a private kitchen and bathroom. It's the VIP of camping.
My glamping site included a private hut with outdoors jacuzzi. A private bathroom with shower and towels. And a breakfast picnic in front of my forest hut. Amazing, I tell ya.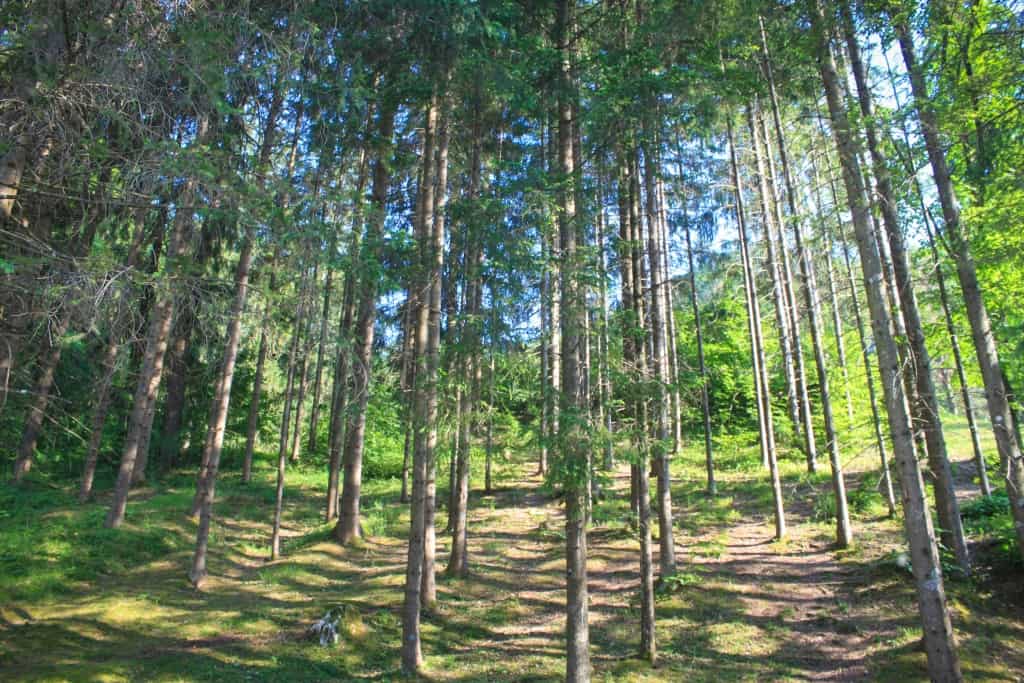 A HAPPILY EVER AFTER AT LAKE BLED
You guys know how much I LUV sunsets and sunrises. I usually like to sleep in, but on this trip, I was up before sunrise almost every day. I didn't mind, because THIS —>
And this —->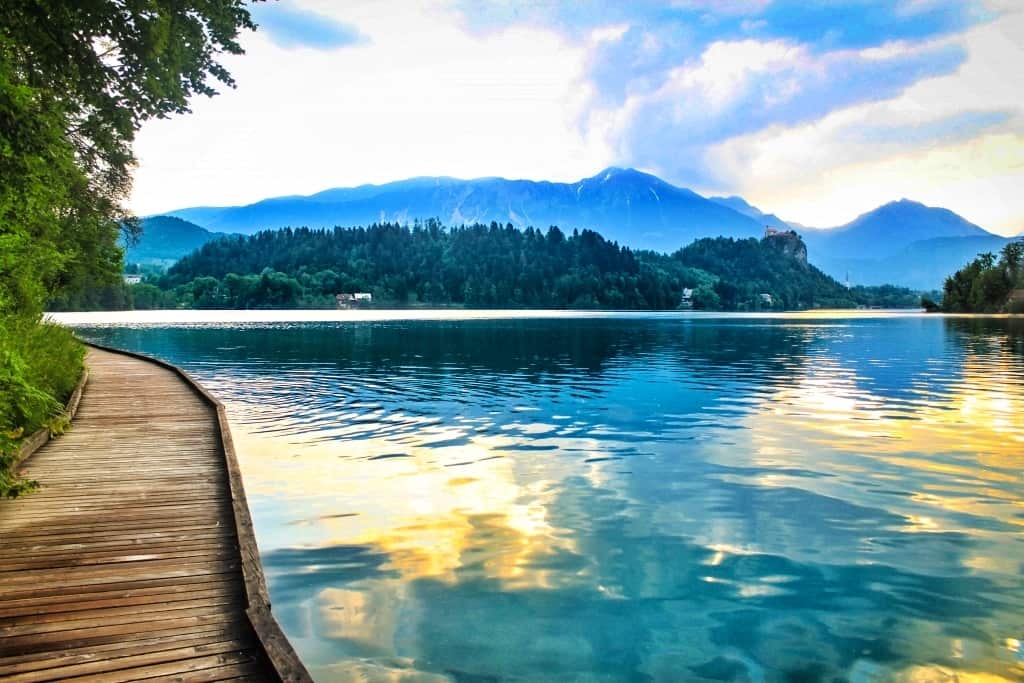 And this —->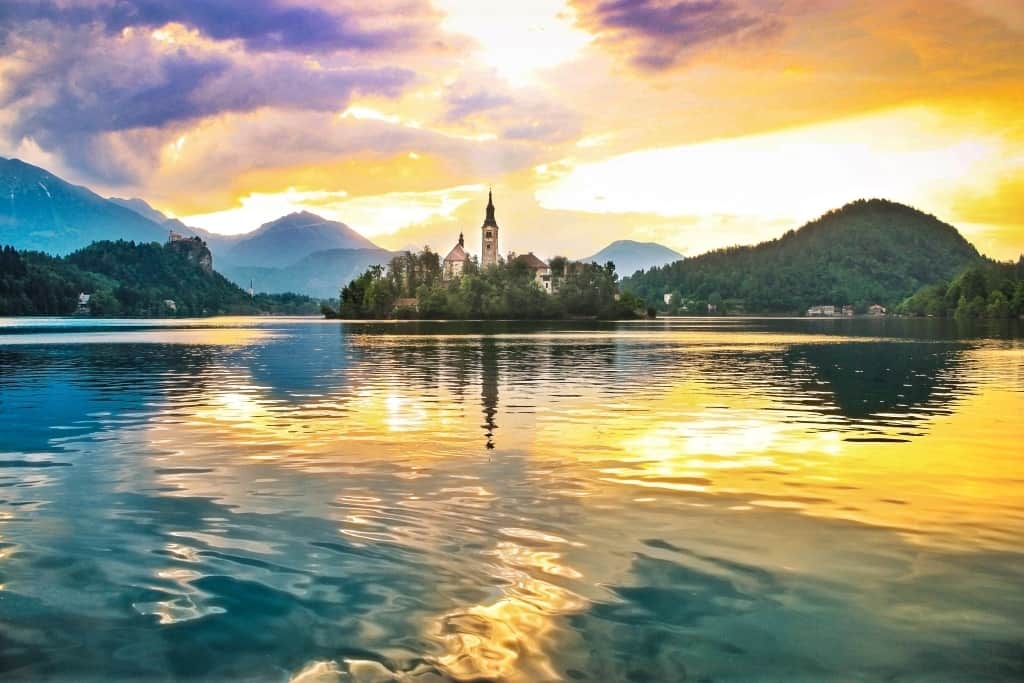 Aaaand this —>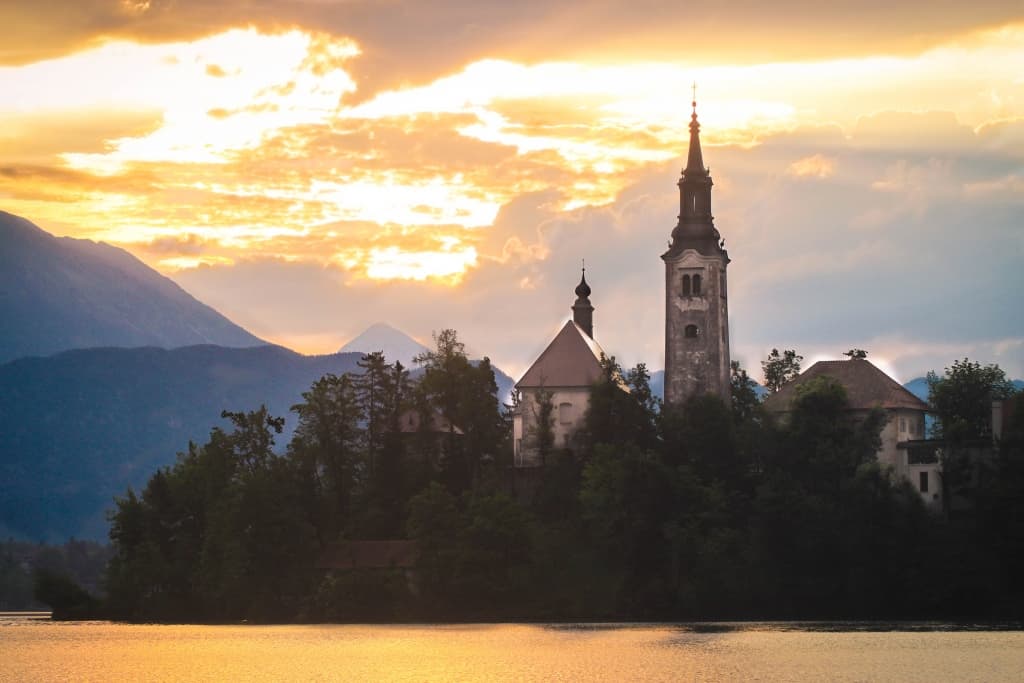 So, in short, Lake Bled was epic, and it's one of those places I know I'll return to again and again. It stole my heart. That's for sure.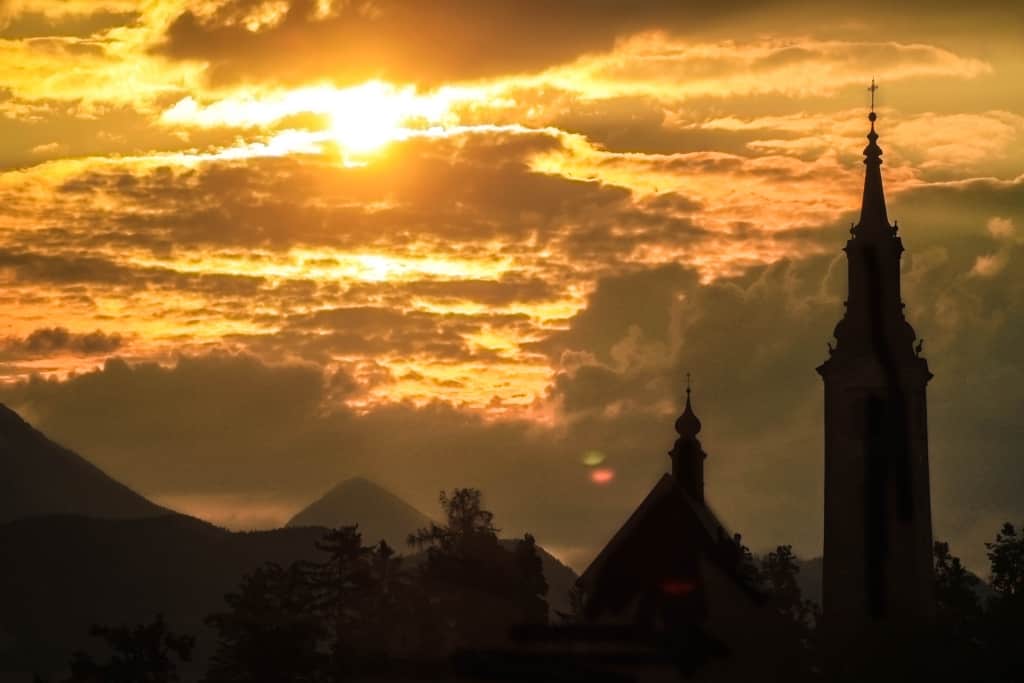 Many thanks to Spirit Slovenia for generously hosting me in Slovenia, and thanks Grega from Hike & Bike for a super fun and active day. As always, all opinions and thoughts are my own, regardless of who is footing the bill.
Pin to Pinterest