Glamping in Bled: 5 best luxury camping sites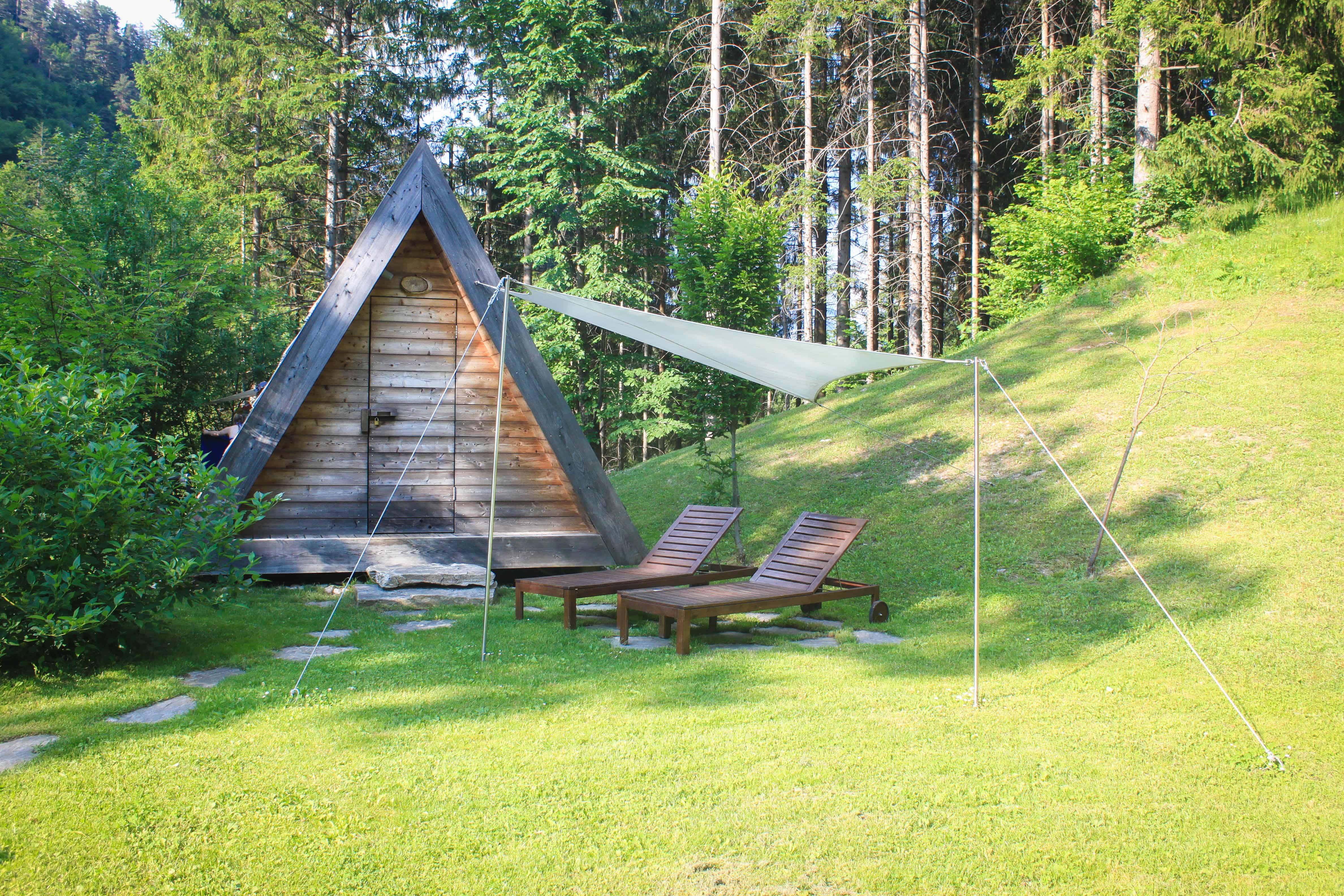 Slovenia is an outdoorsman's dream come true. It's a country that's far more rural than it is urban. Rolling green hills, lakes that ripple and flow from horizon to horizon, and snow-capped mountains all make for one of the world's most gorgeous natural landscapes.
Who could resist glamping in Bled out in such an incredible wilderness?
And, if you go with glamping in Bled rather than traditional camping, you get all the views, all the fresh air, all the joys of relaxation with none of the stress and hard work of traditional camping!
Let's take a look at the best glam caping sites in Lake Bled.
This post contains referral links for products I love. Adventurous Miriam earns a small commission at no extra cost to you if you make a purchase through my links. Thank you for your support ♡ Learn more
Glamping in Bled
Wondering what glamping in Bled is? Let's answer this question first.
The word glamping (or glam camping) is a mix of 'glamorous' and 'camping'. Glam camping! It's a relatively new and trendy way of enjoying the great outdoors for people with no experience at camping whatsoever.
Glamping means having a tent, camper or cabin and being out in the wilderness, except your home is massive, has working private toilet facilities, WIFI, and electricity. Imagine the baby of a beautiful house and a rugged tent. Glamping in Bled is the ultimate way to be a part of nature without giving up your luxuries.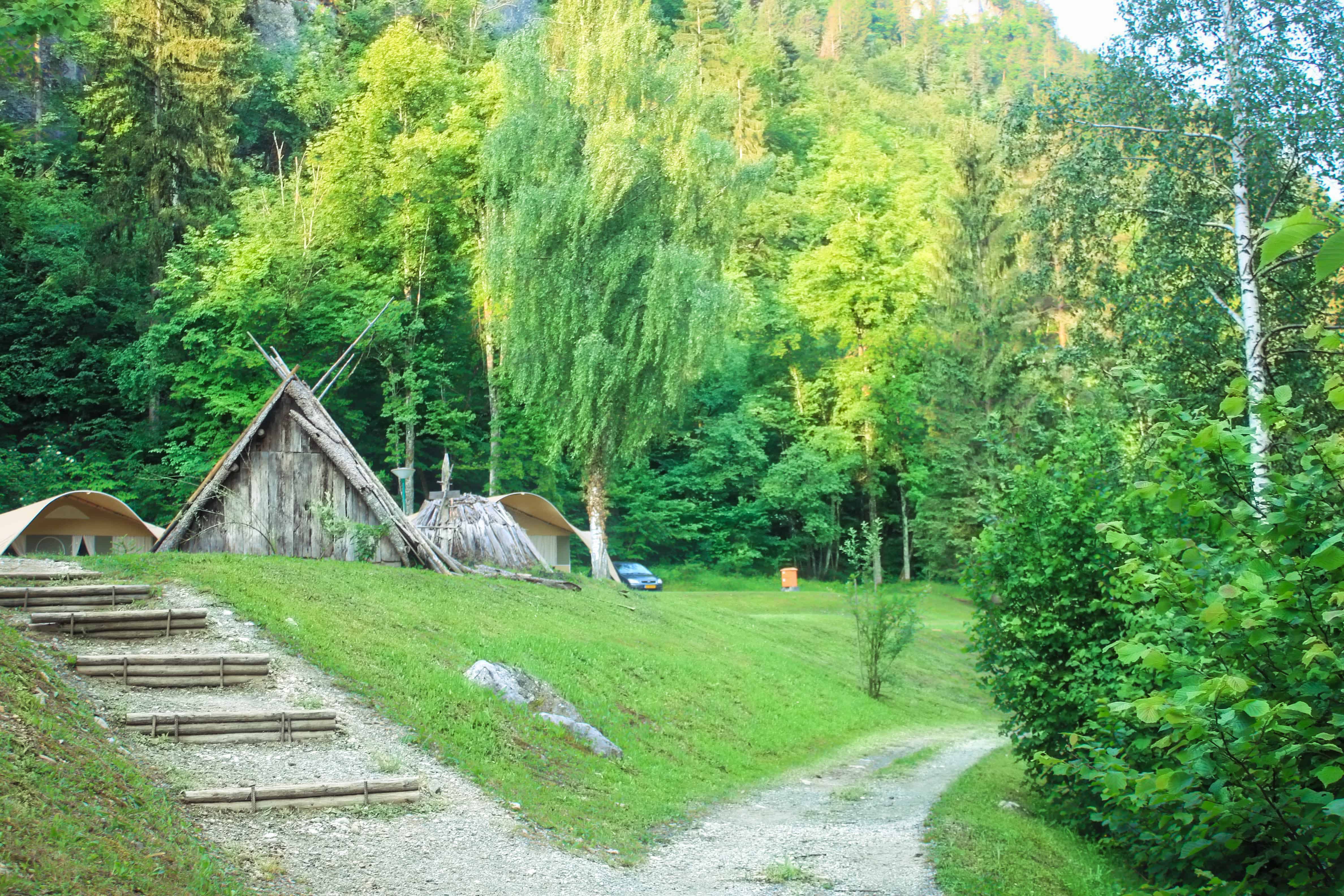 Best glamping in Bled (pros & cons)
There are five major glam camping spots at Lake Bled, and each one is a little different. Each has its pros and cons, depending on what you're into. So, let's take a look at the differences before you make your decision.
Lakeside glamping
Camping Bled Glamping – This glamping with hot tub offers two different kinds of glamping: one for couples or solo travelers, and one for families. They're right at the edge of the lake, and perfect for a weekend getaway. And there's an outdoor hot tub with each hut.
More like traditional camping
Camping Garden Park – If you want glamping that's closer to traditional camping, but you don't have to do it yourself, this is it. You get a barbecue, and food is served, but you are in a more rural, less glam situation.
Glamping with hot tub
Glamping Ribno – This is the real luxury glamping, right here. You get a hot tub, private terrace, and shared bathroom. The downside is that you're deeper into the forest and away from the best views of the lake and mountains. And, as I said, the bathroom is shared.
Glamping in a tree house
Garden Village Bled – More a village than a campsite, this network of lodges is perfect for anyone from solo travelers to families. It's all about relaxation, offering massages and a natural pool, but it's certainly the furthest removed from camping. You might forget all about the lake when you're here.
Glamping with a natural pool
Glamping Pibernik – Pr' Hostar – This selection of wood chalets has full electricity that includes a TV set and even a games console! It's a real home-away-from-home, but like the other most glamorous options, you're a little far out from Lake Bled itself here.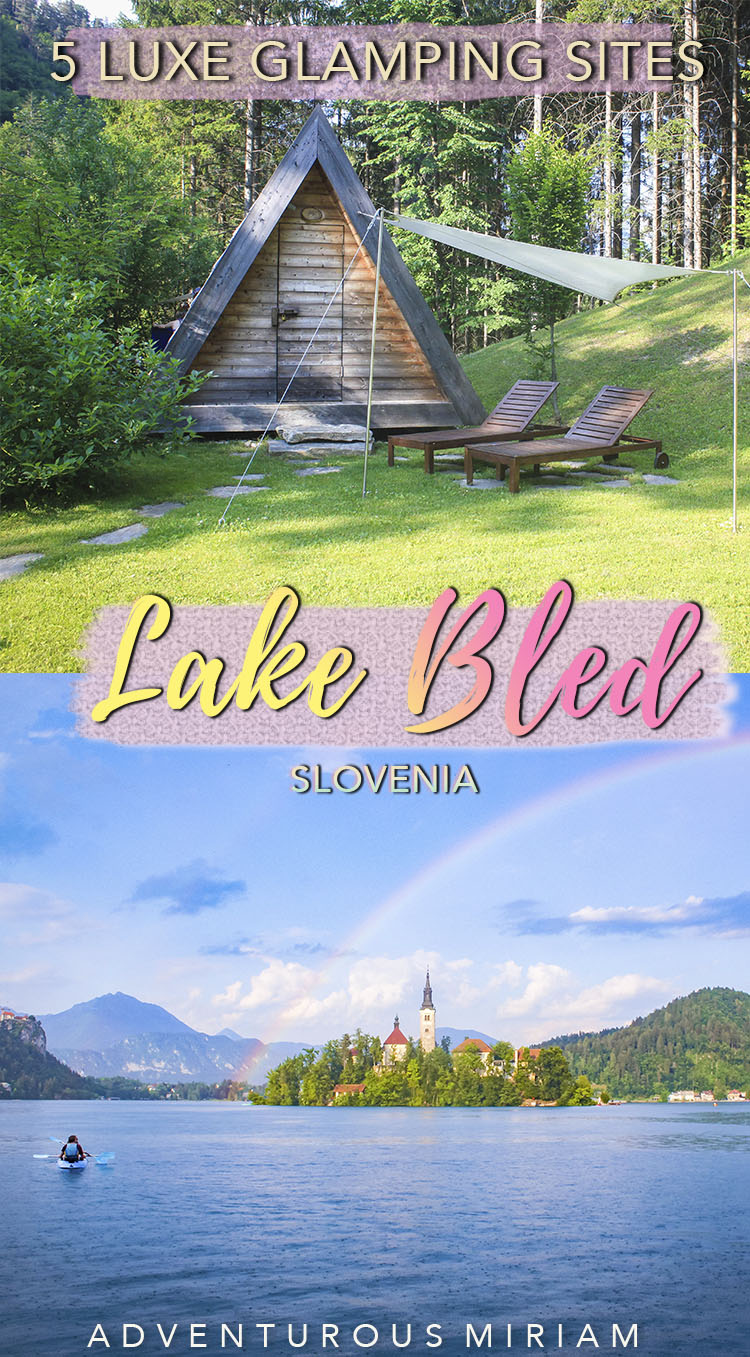 5 best luxury camping sites
Now, let's take a deeper look at each of the five best spots for glamping in Bled: what they offer you, why you should stay there, and what your experience will be like if you do. Every site is different and offers something totally unique, so it's best to take your time with your research and find the one that's perfect for what you want.
Read next: 20 Amazing Things to Do in Slovenia
Camping Bled Glamping (

glamping with hot tub)
Here, you have three camping options. The first and cheapest option is for if you want to experience camping in Lake Bled. It's much less glamping and more traditional DIY camping. If you don't feel like camping Lake Bled, and you want to experience glamping lakeside, the other two options are more for you.
The Gozdne vile Glamping option is perfect for couples. You get your own little private hut that allows you to be cut off from the outside world but doesn't force you to slum it without any luxuries. You've still got a proper bed, a private bathroom, and a heated outdoor bathtub!
The final option, Family Glamping, is exactly what the name suggests: glamping lakeside as a family. You're situated at the edge of the forest with easy access to the lake, and you get glamping with hot tub!
Camping Garden Park
This is the happy middle ground between camping and glamping. It's not super luxurious but it does offer you a comfy wooden cabin, a continental breakfast each morning, and a barbecue! With Camping Garden Park, you're getting the feel of camping outdoors but with the luxury of not having to go fishing or hunting; or having to put up your own tent.
You've got a comfy bed to sleep in, but you're still in-touch enough with wilderness to feel that soothing calm that comes with getting back to nature!
Click here to find the latest prices: Booking.com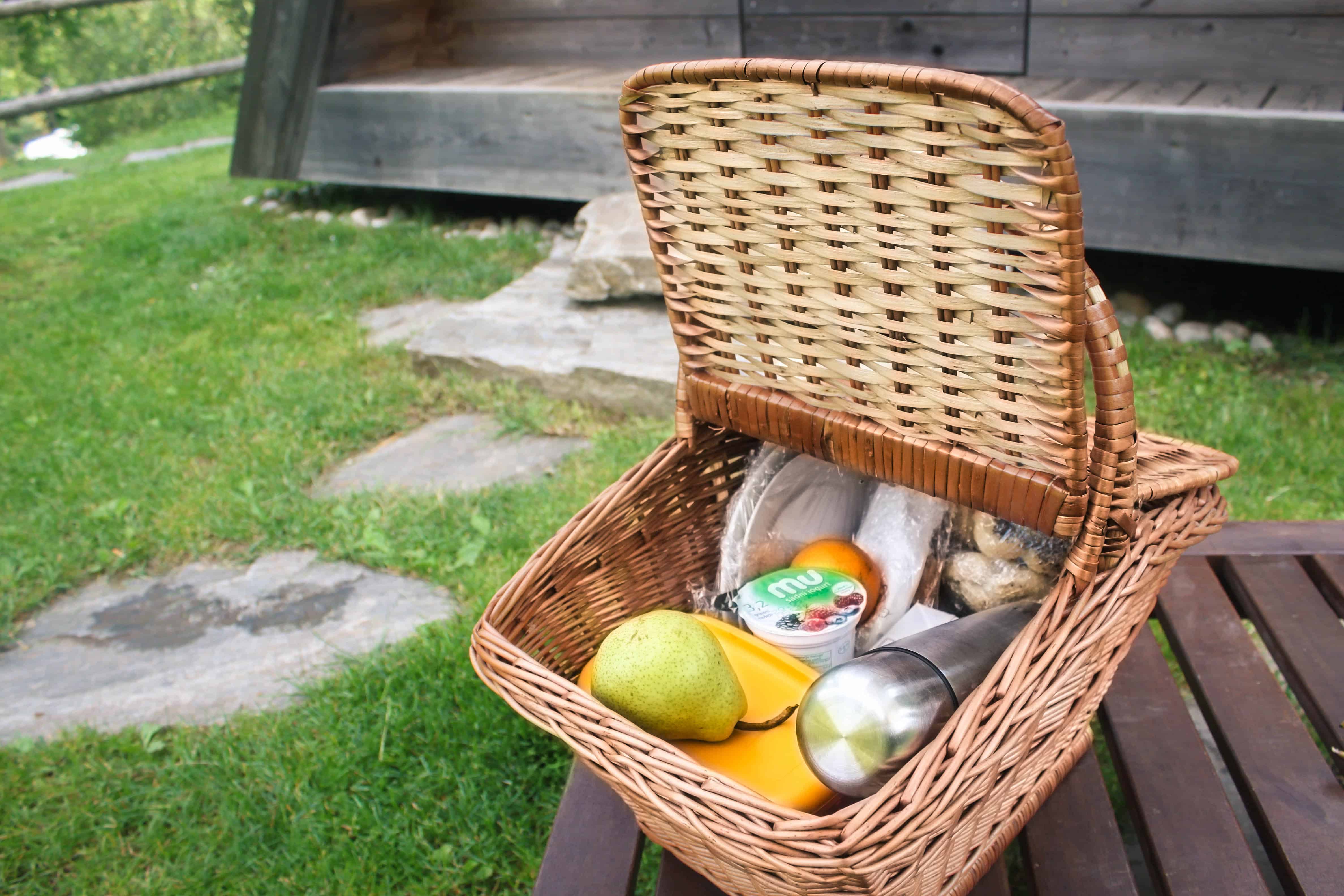 Glamping Ribno
Private cabins with private deck terraces that look out across the forest. Everything is wooden, and nothing is wasted. It's an eco-friendly option that allows you the feeling of being totally immersed in nature but with privacy. The only downside is that the bathrooms and showers are shared on-site; you don't get your own private facilities.
But the price of the glamping allows you access to the breakfast and the restaurant of the nearby hotel.
Click here to find the latest prices: Booking.com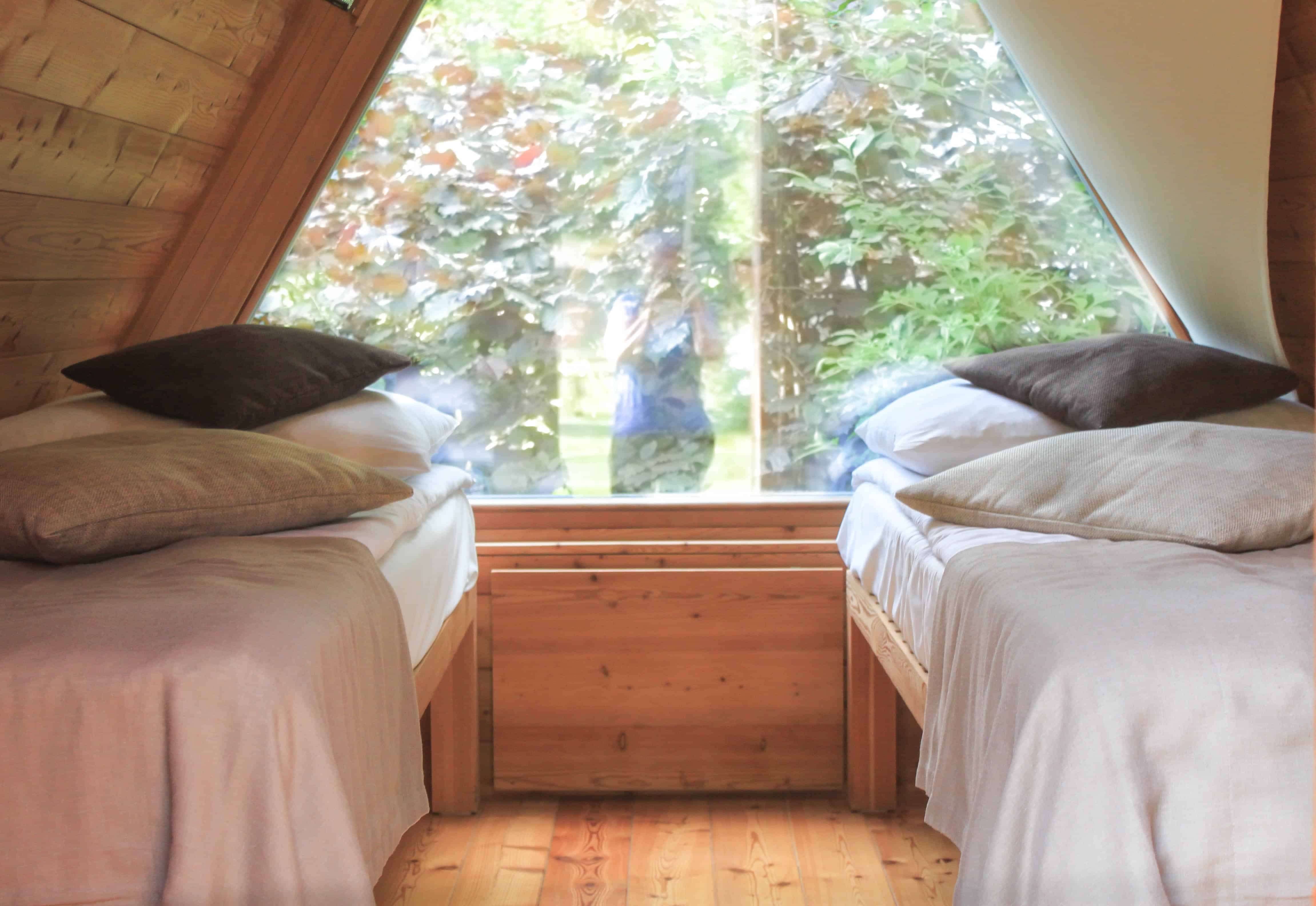 Garden Village Bled
Here you actually stay in a massive treehouse! An interconnected network of wooden houses weaves in-between the trees, all lit up at night, and you get to stay in one of them! You get a private bathroom, and there's a spring-water pool where you can get a foot massage. If you're into sports, Garden Village Bled will organise kayaking, rafting, and hiking adventures for you!
Click here to find the latest prices: Booking.com
Glamping Pibernik – Pr' Hostar
This is the most glamourous of glamping options at Lake Bled. Here, you get your own chalet complete with all the amenities you'd find at home: a TV, electricity, WIFI, a comfy bed, the works. There's also hiking, cycling, and even golfing nearby. Seriously, guys, this is the height of glamping in Bled. Absolute luxury and yet you're still deep in the natural landscape.
Click here to find the latest prices: Booking.com
Things to do in Lake Bled, Slovenia
There are so many incredible things to do in Lake Bled Slovenia, both on land and on the water. I've covered all of them already, but let's take a look at the best ones now!
Read next: How to get from Ljubljana to Lake Bled
1. Visit Bled Castle
A medieval castle perched atop a hill that overlooks the scenic Lake Bled itself, as well as the church on the lake and the endless expanse of mountains beyond! The castle itself is in amazing condition and looks like it was ripped right out of a fairy tale. This is one of the best things to do in Lake Bled.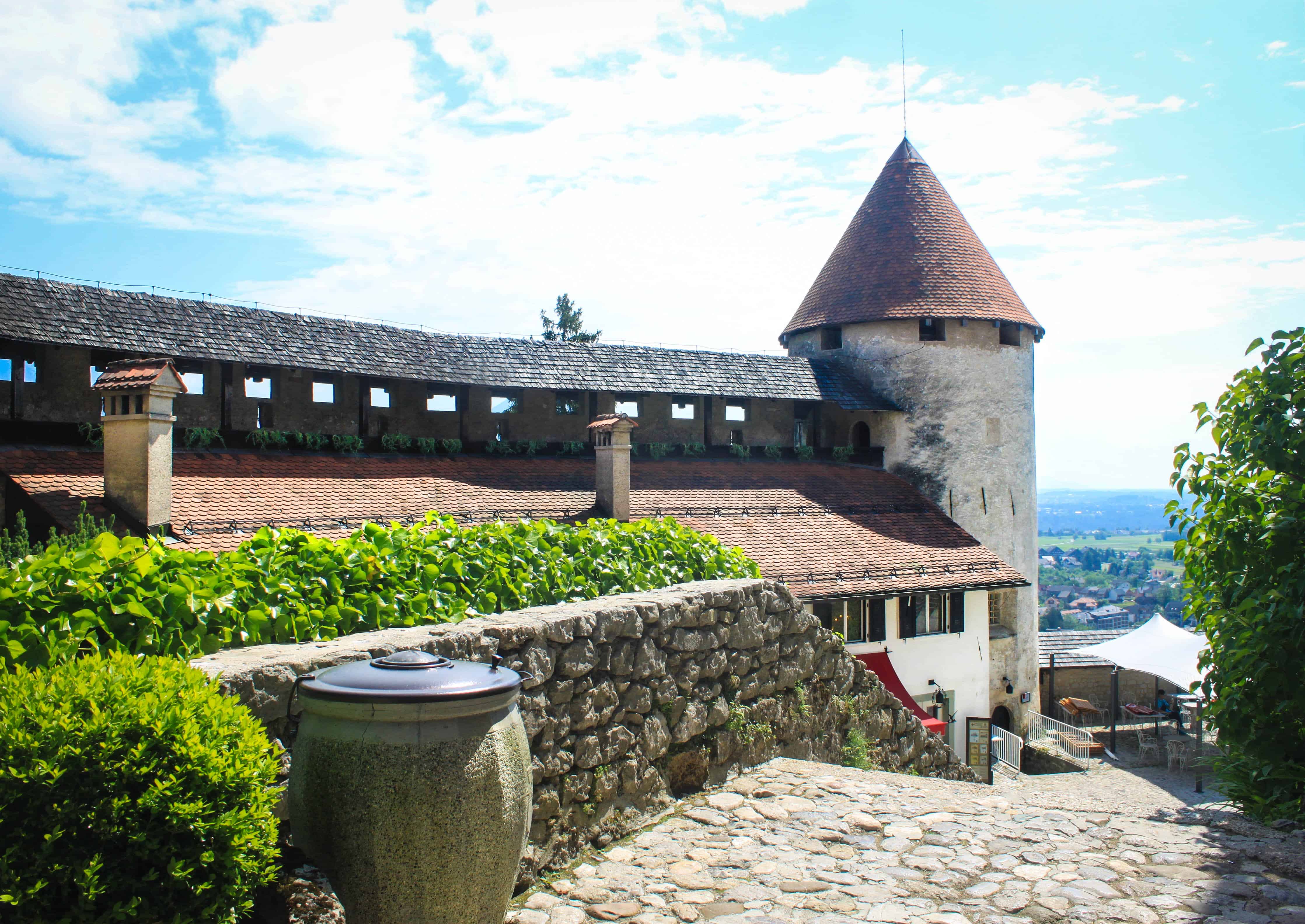 2. Wine Tasting
On the edge of Lake Bled is the town of Bled itself. And here you can head to any local restaurant and discover the wonderful flavour of the local wine. If you want to taste it all, you can even take a wine-tasting tour!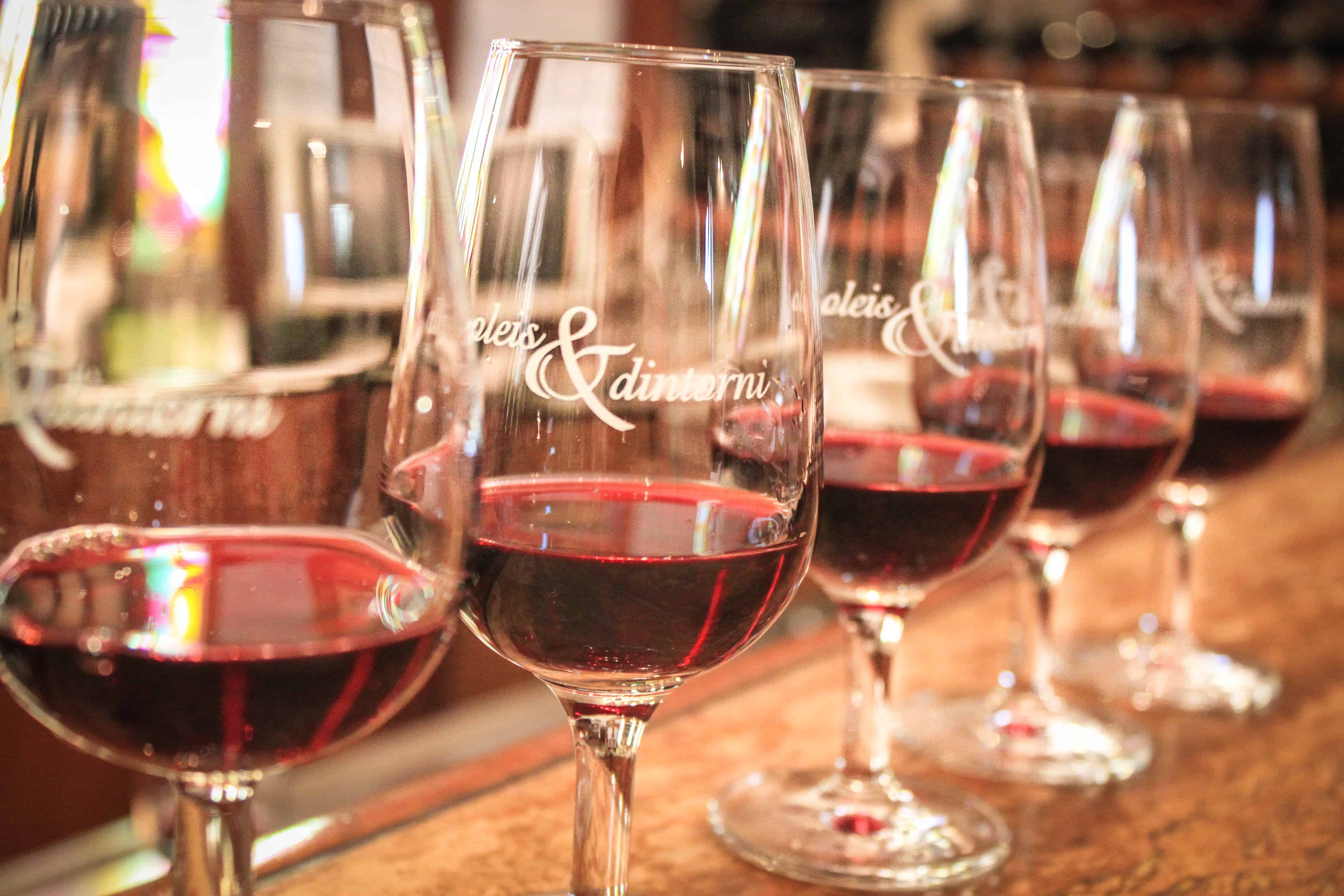 3. Row to the Church of the Assumption
The only island in Slovenia sits at the centre of Lake Bled, and on this island is a beautiful church. You can get here by renting a boat; then explore the church and see the lake from the inside-out! This is one of the most unique and unmissable things to do in Lake Bled.
Read next: A guide to beautiful Lake Bohinj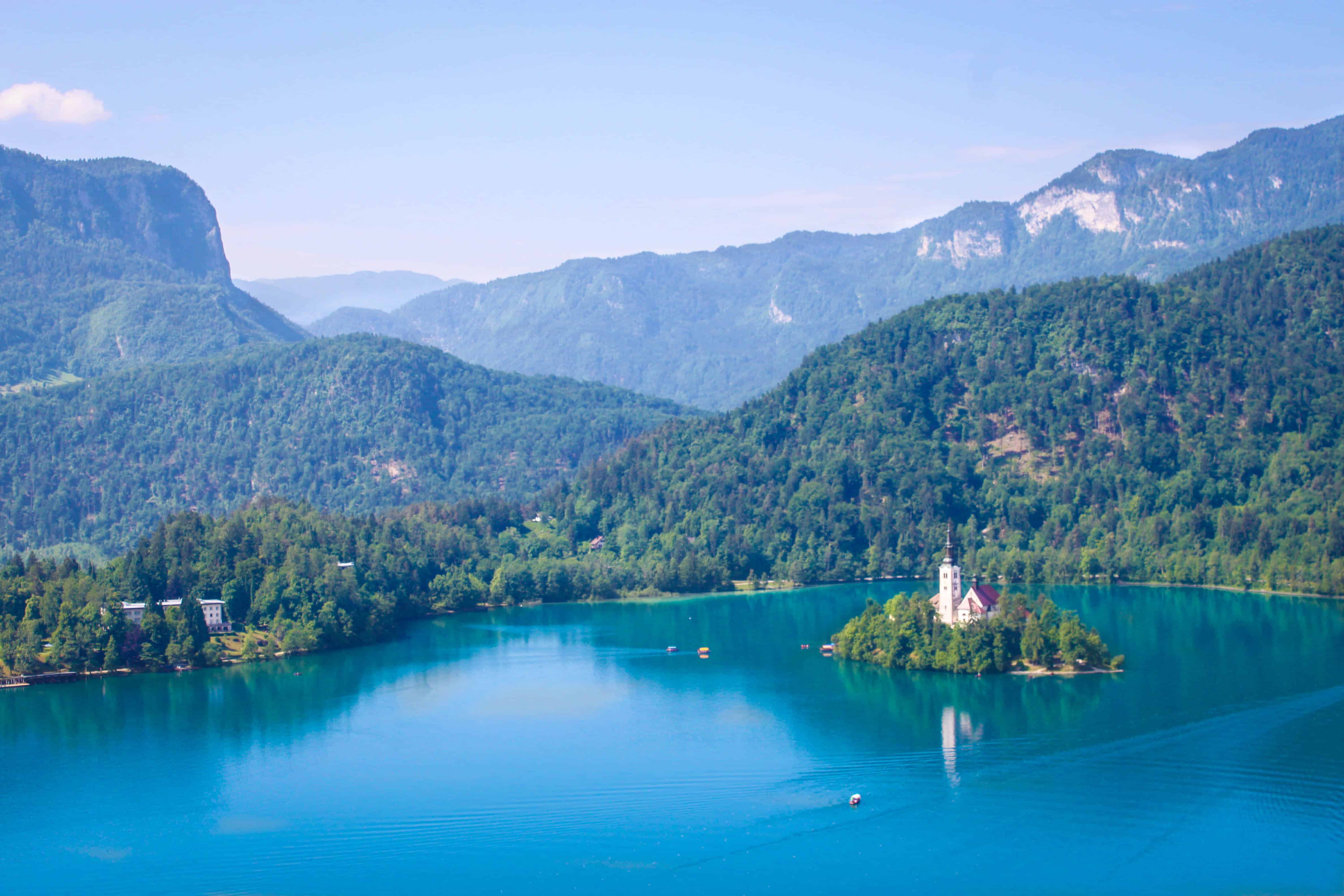 4. Hike to Osojnica Hill
This is the best spot to get a view of the lake and the surrounding mountains. Hiking up this hill isn't too difficult, and when you get to the top, you're rewarded with this view ↓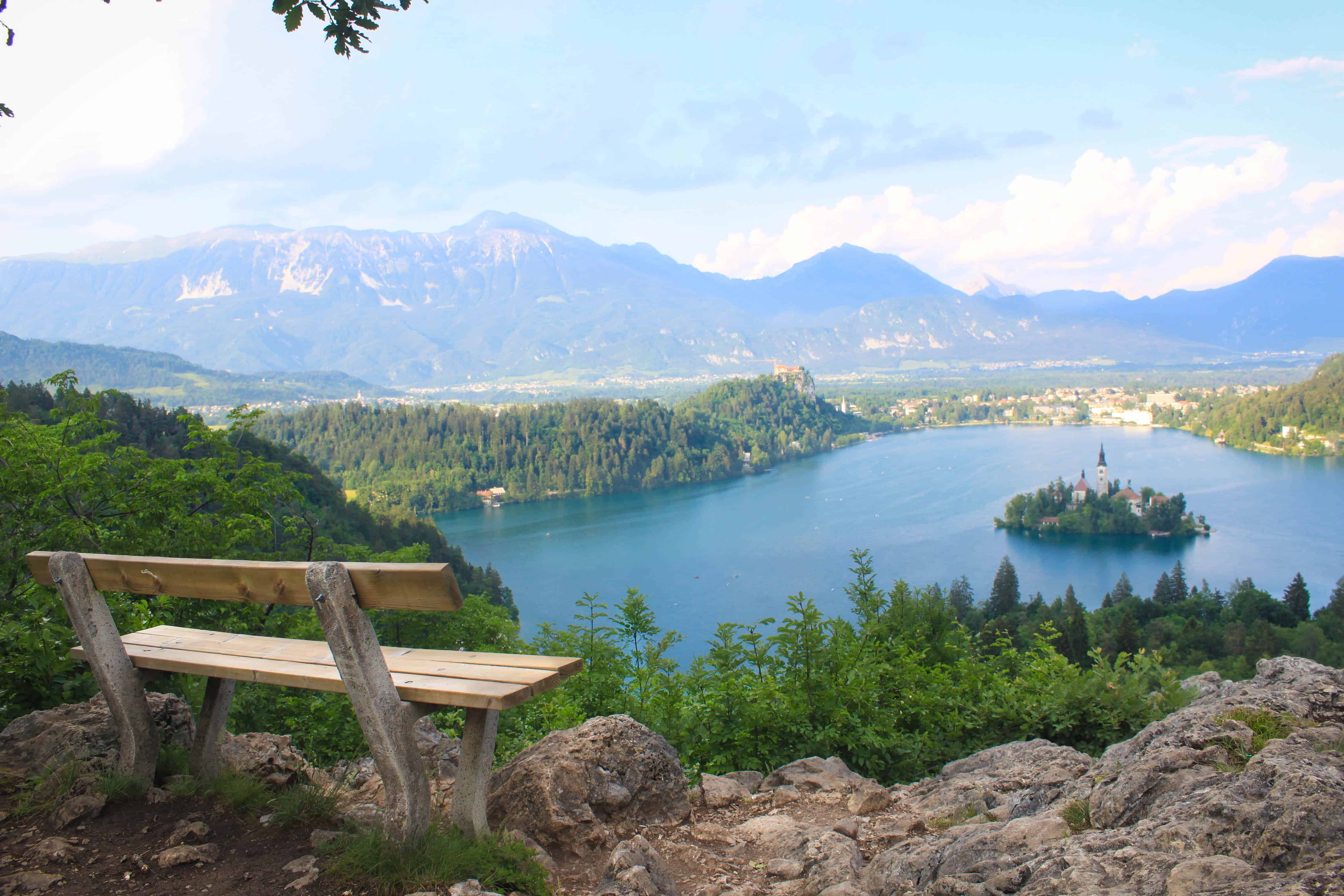 5. Kayaking and swimming
Lake Bled is clean and crystal clear. Feel free, when you go glamping, to jump in and take a swim around the lake. You can also rent a kayak and explore the entire lake by yourself in complete serenity.
Best luxury camping tent
MSR Hubba Hubba NX 2P
If you'd rather go camping yourself, this is a fantastic 2-person tent! It maximises available space while also being compact and easy to cart around. You can get the whole luxury camping tent set up and ready to use in under three minutes! If you'd rather go for traditional camping and you're a couple exploring together, this tent is perfect. Click here to find the latest price on Amazon.
CORE 9P Instant Cabin Tent
If you're a family or a group of friends heading out in Lake Bled or just camping in Slovenia, this luxury camping tent is a kind of catch-all option. It's big enough to fit 9 people but the price is reasonable enough that you could fit three or four, give yourself a little more room, and it's still worth the price! Click here to find the latest price on Amazon.
What to pack for glamping in Bled
If you're going glamping in Slovenia, there are still a few simple things to consider. Insect repellent and sunscreen, for example. If you want to keep your packing light while also being as relaxed as possible, don't forget your Kindle.
If you're out in nature but still want to look your best, definitely pack your Hunters. And, if you're bringing your laptop, get yourself a lovely shoulder bag to carry it in.
Before you go – don't miss out on these posts: