Slovenia Travel Guide | Ultimate Tips for Your Slovenia Holidays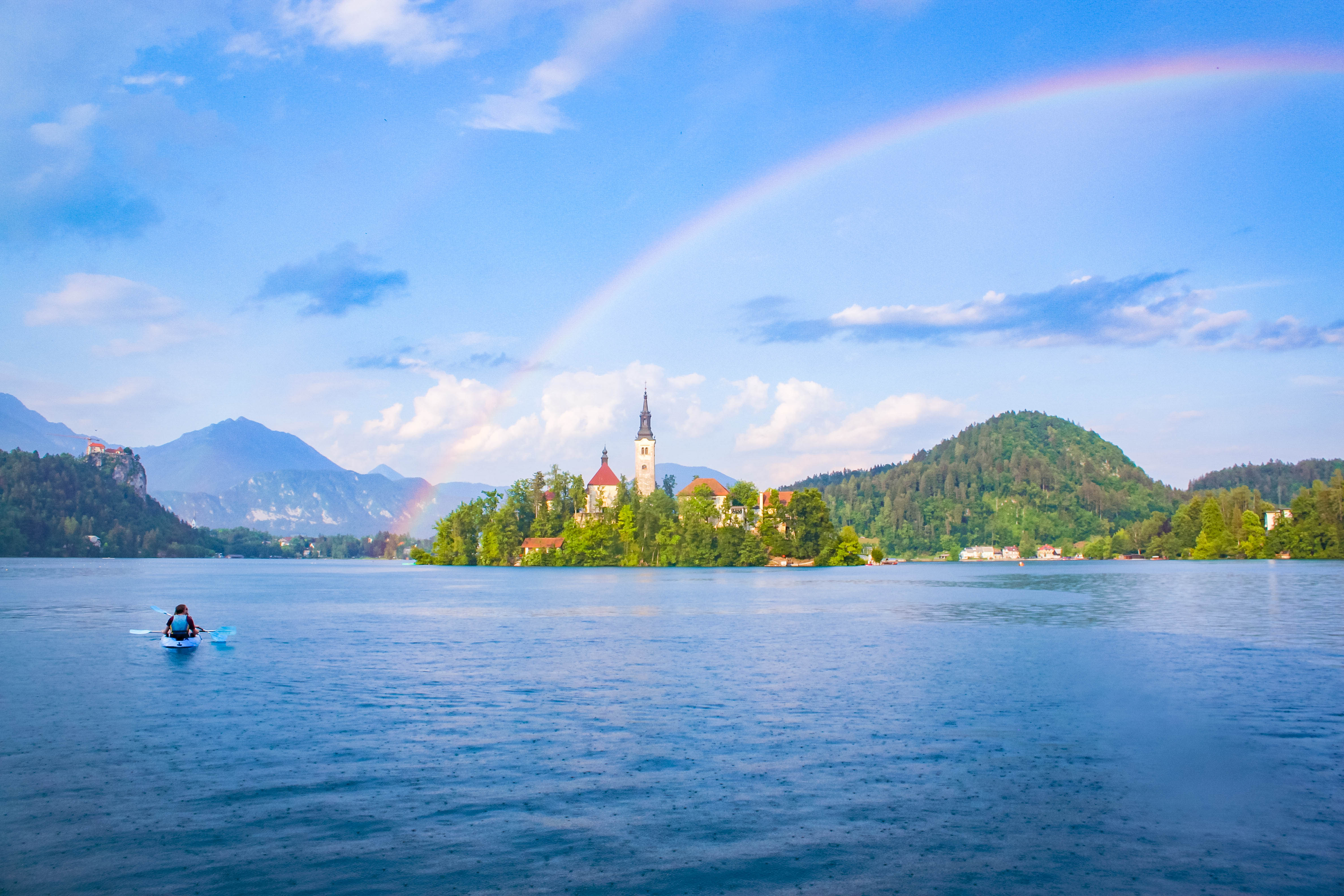 I've created this complete Slovenia travel guide with all the information you need to visit Slovenia for the first time.
So, you want to explore a nation of lakes, mountains, and pretty architecture merging with rugged and lush landscapes. Slovenia is exactly all of that and more. Slovenia is all about relaxed lifestyles, natural adventures and wilderness hikes, skiing, swimming, and wholesome food. Slovenia travel guide
Its capital of Ljubljana was awarded European Green Capital in 2016 and its iconic Lake Bled should be on anyone's bucket list – it's just that magical. Traveling Slovenia is also about experiencing comfort: spas and health resorts are everywhere, as are lakes and pools to swim in. The food is gorgeous and the people kind. That's why Slovenia is one of my favourite countries in the world.
Let's take a look at what this amazing country has to offer, so you're best prepared for your trip. Sl
This post contains referral links for products I love. Adventurous Miriam earns a small commission at no extra cost to you if you make a purchase through my links. Thank you for your support ♡ Learn more
Slovenia travel planning
Rough Budget
Accommodation
Budget: $20-30 (Private room)
Mid-range: $40-60
Splurge: $100+
Food (For One)
Street food: $2-5
Restaurant: $10-20
Super nice restaurant: $25+
Transport
Bus: $3-8
Train: $5-30 (depending on distance)
What to pack for traveling Slovenia
I've covered in a lot of detail what you should pack for Slovenia – and for the Balkans in general. But the really crucial thing for Slovenia is shoes. It's a mountainous country with plenty of rivers, valleys, and forests to explore. You'll be walking an awful lot and so you need to make sure you have a good, strong pair of hiking boots or walking shoes (preferably both).
Beyond that, a water bottle to keep with you is always important, as is sunscreen for all that time spent outside. Sunglasses, comfortable and light clothing, and a reliable day backpack are all must-have things when heading to a country that's all about walking and hiking. And since there are so many beautiful lakes in Slovenia, make sure you bring a swim suit/shorts, too.
Cities in Slovenia
Here are some of the most beautiful cities in Slovenia
Ljubljana
Slovenia does an amazing job of maintaining a coexistence with nature, and that's seen most proudly in the capital Ljubljana. Sometimes it's hard to tell if the city was built on nature or if the green has grown around it. Arts events and festivals are popular in the city, as are its numerous parks and cafes by the river.
It's an absolute fairy tale of a capital city, and my favorite town in all of Europe. Slovenia travel guide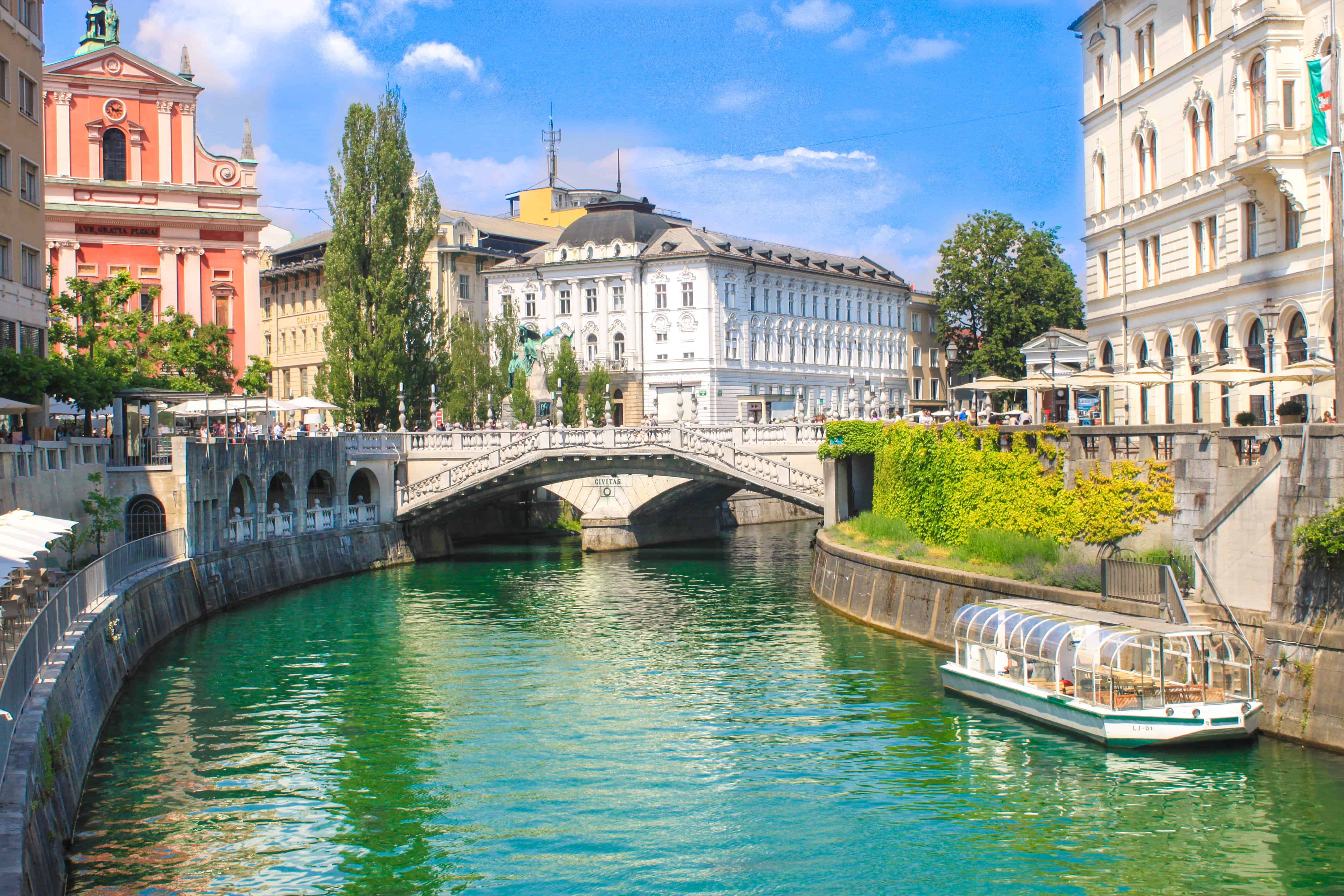 Bled
Bled is a town at the edge of the lake of the same name. Lake Bled is the most iconic and jaw-droppingly gorgeous places in Slovenia. The town itself is a haven for the people who live there, looking over the lake and enjoying the fresh forest air. It's known for its spas and resorts. Beyond the lake is also Bled Castle.
As a place of complex tranquillity and some of the best natural views in Europe, what better place to relax?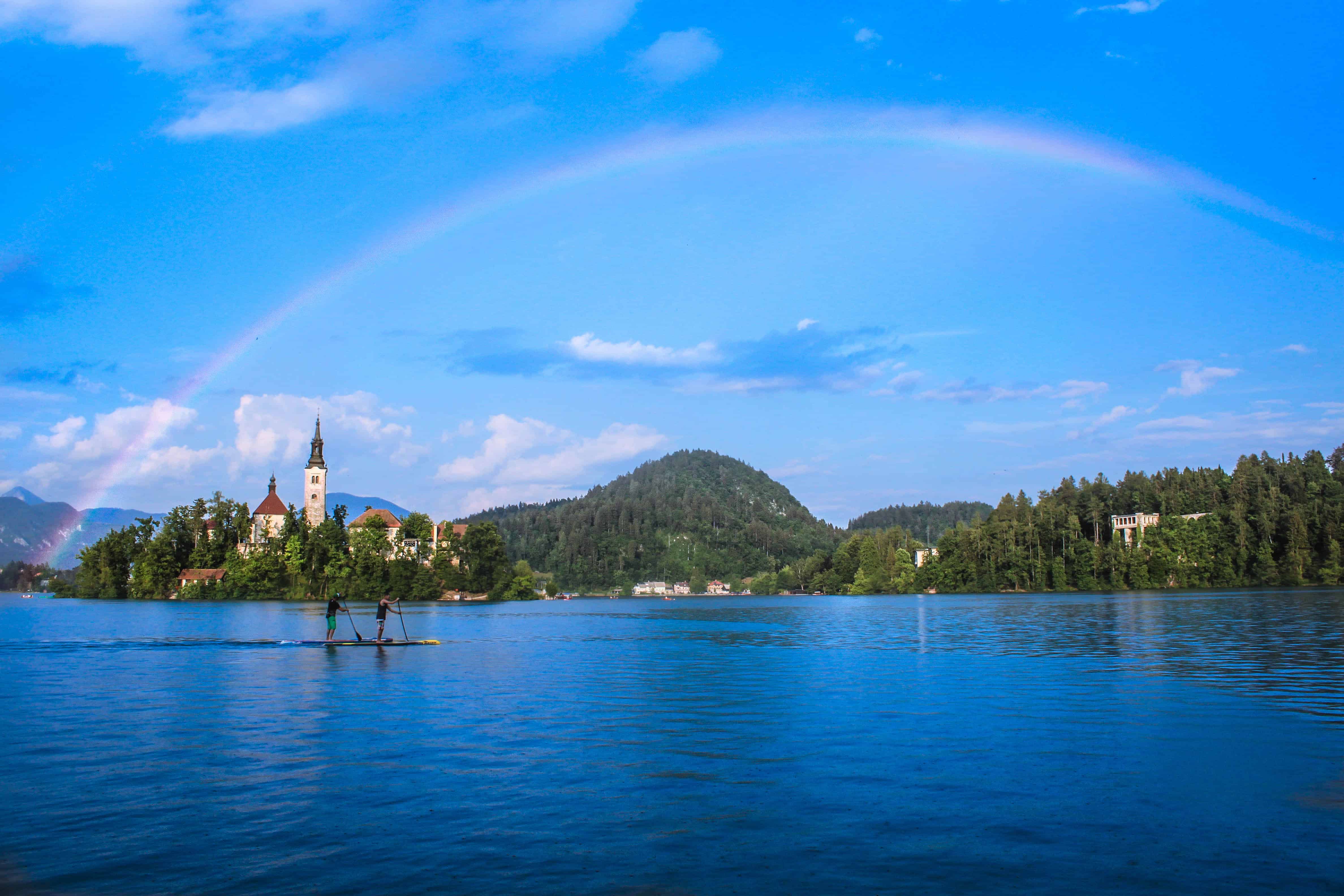 Bohinj
Bohinj is a municipality with a lot to see and do. Its capital town of Bohinjska Bistrica is nestled in a lush green valley of thick forests. The Bohinj Railway, which takes you all the way into Italy, passes through the area and provides some of the most stunning views of the alps.
Lake Bohinj is also one of the most peaceful and picturesque places in Slovenia, and a perfect place to hike and relax in the springtime. When you're there, make sure to visit Savice waterfall and Sava river, which in Slovene means the end of the world. Lake Bohinj is a 30-minute drive from Lake Bled.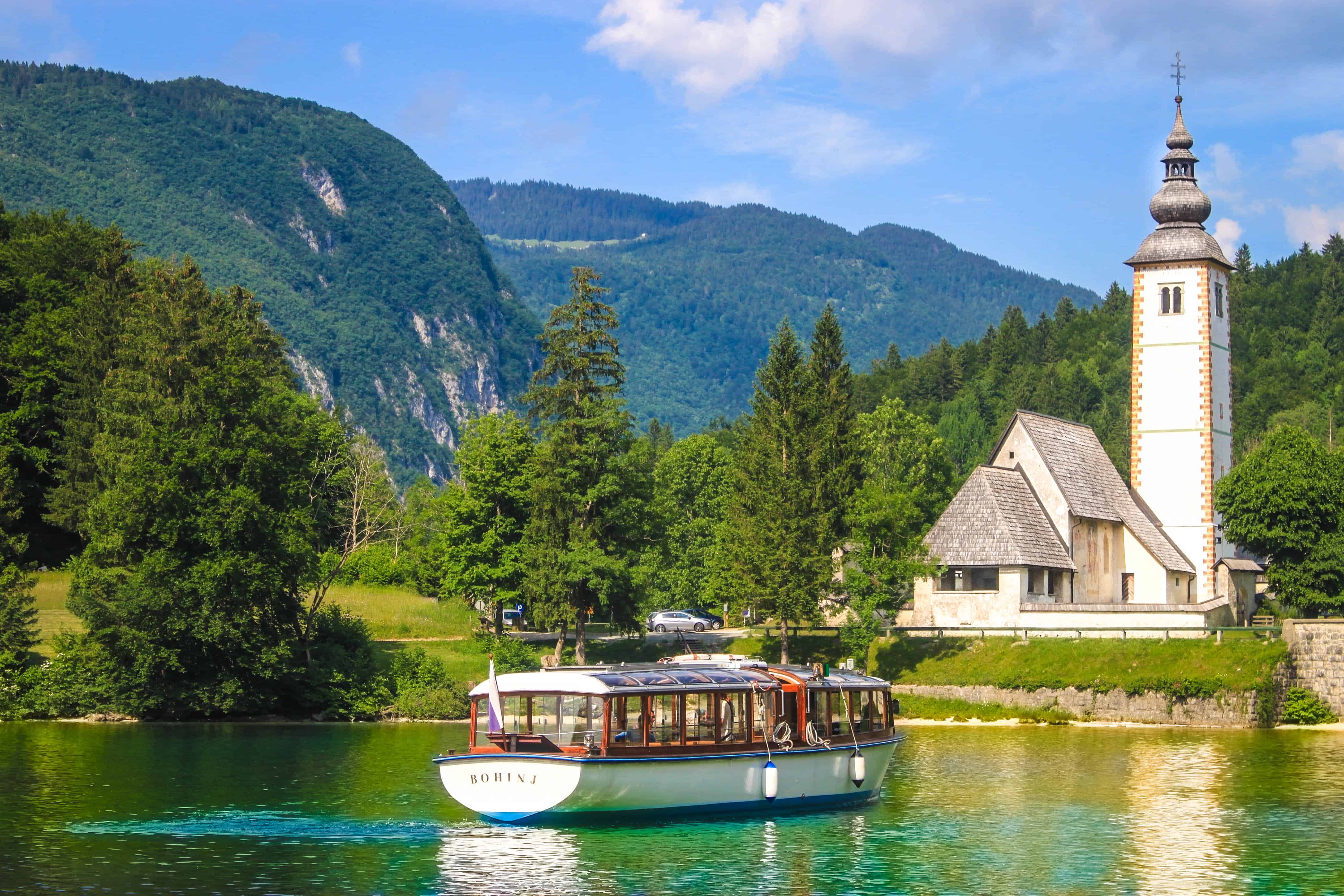 Maribor
Slovenia's second-largest city honestly looks like something out of a renaissance painting. The world's oldest grapevine, known as The Old Vine, grows outside of a house in the city centre. Wine very much makes up the heart of this region, and the city itself is an electric place to explore.
Bovec
Bovec sits at the very edge of the beautiful Triglav National Park, which is reason enough to visit and stay for a few days. Views of the jagged and tall mountains from every street are unbelievable. The people of this town are infamously into sports, and all kinds of sports events occur throughout the year.
There are also festivals if sports aren't your thing. And my favourite highlight: Bovec is the filming location of "The Chronicles of Narnia: Prince Caspian" (2008) (see photo below).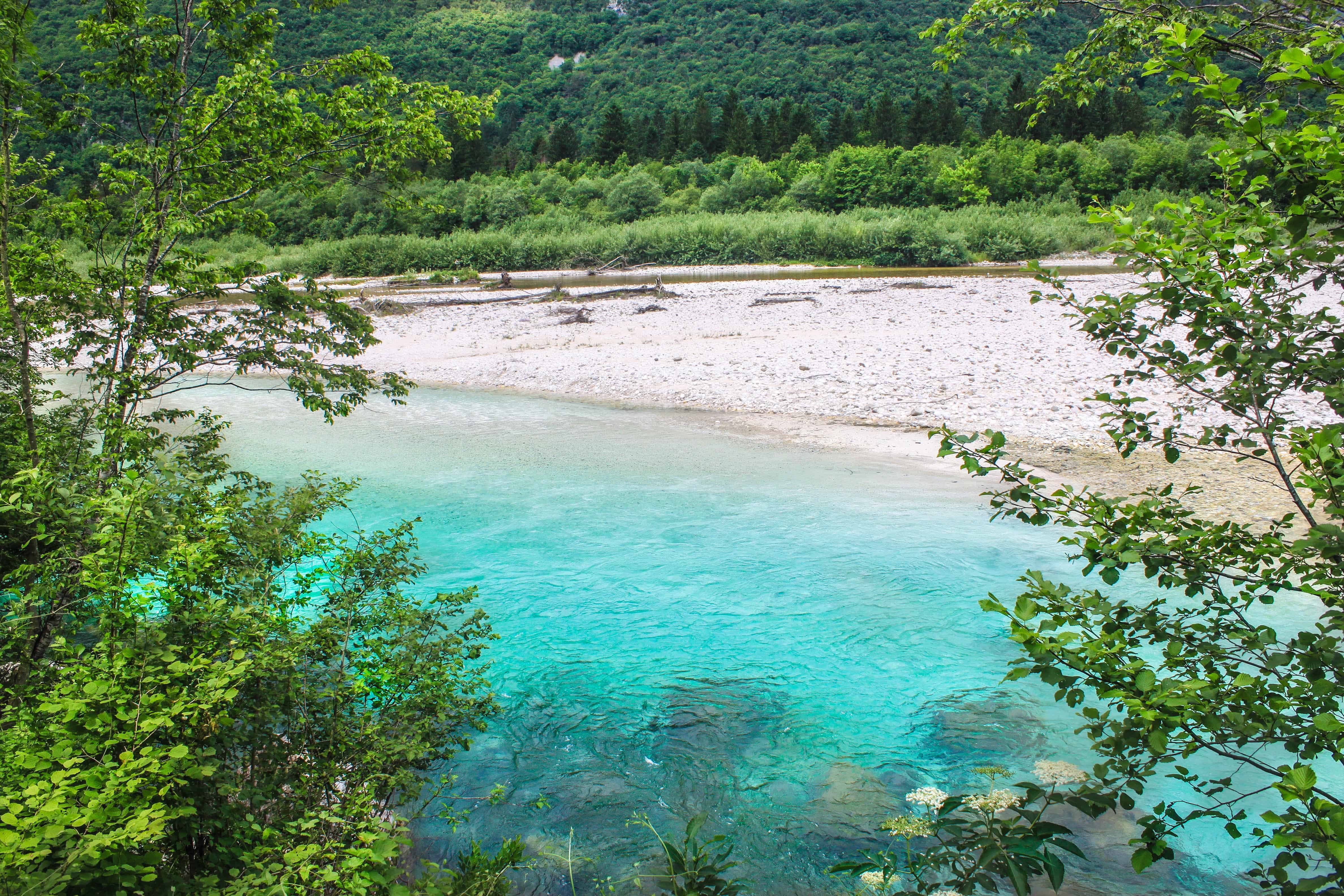 Kobarid
A town steeped in history. Kobarid's Battle of Caporetto was captured in Hemingway's iconic novel A Farewell to Arms. Beyond that, there are stunning vistas here to see, as Kobarid sits in the wildly beautiful Soca Valley, which is a place that must be seen to be believed for its amazing views and dramatic landscape.
There are also some wonderful restaurants you have to visit in Kobarid.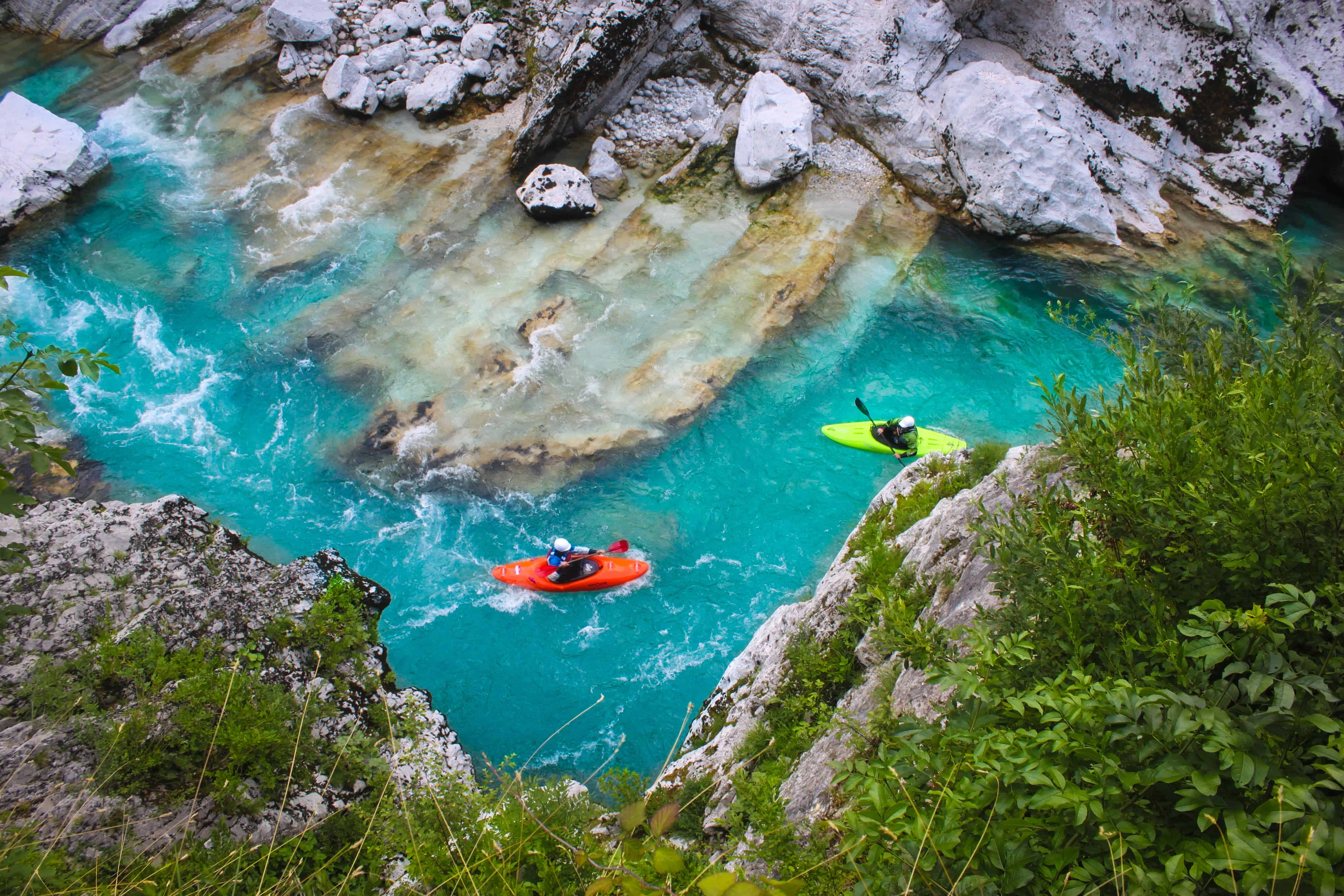 Kranjska Gora
This place is an alpine resort famous for being one of the best ski spots in Europe. Its most dramatic mountain is called Spik and this whole area is a paradise for skiers the world over.
Beyond skiing, there's also an amazing Russian chapel you can visit in the Vrsic pass (which was actually built by World War 1 prisoners), and the beautiful Lake Jasna.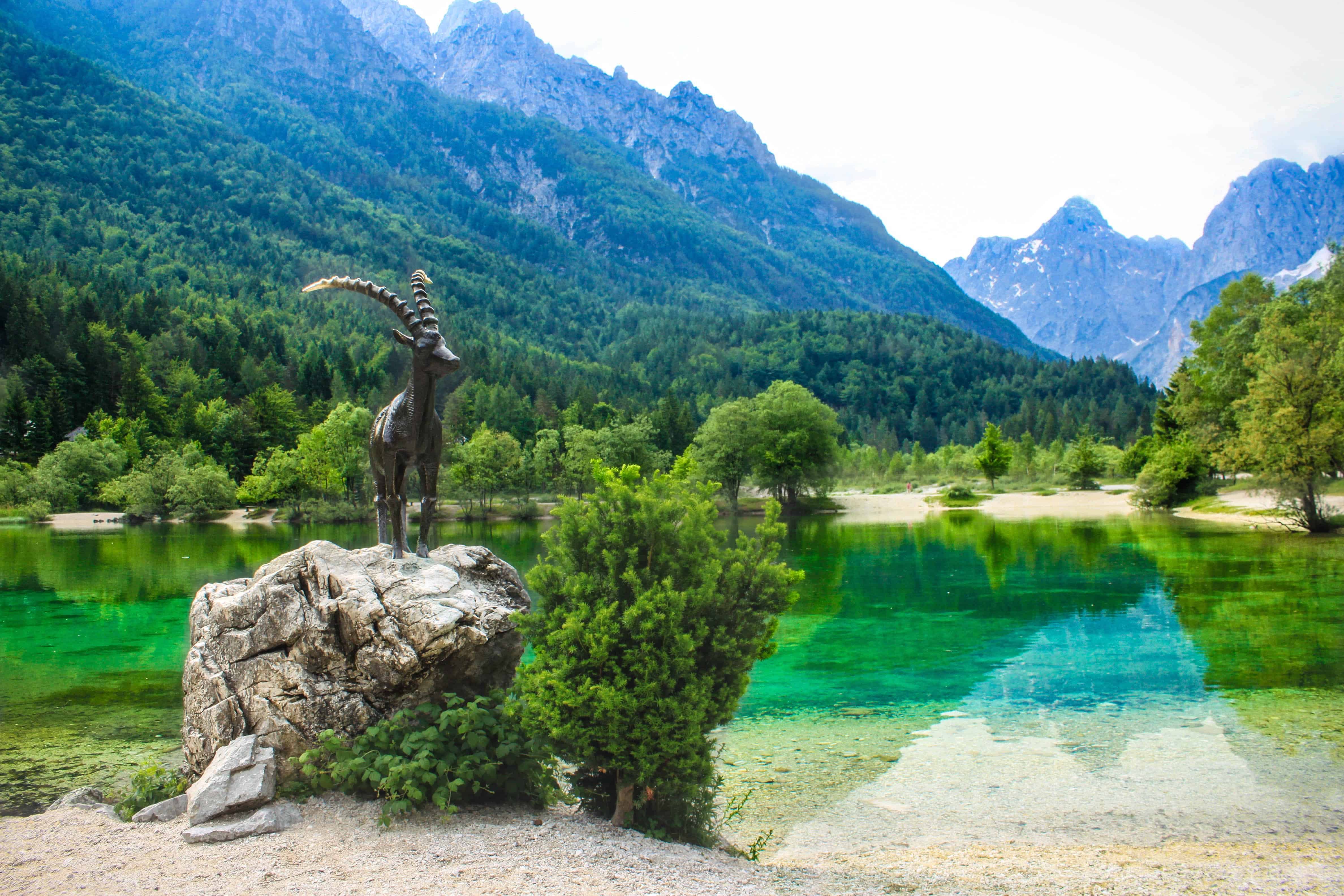 Dreznica
This small village is a rural community near Kobarid. I stayed in Dreznica back in 2015 and absolutely loved it! In fact, I preferred it over Kobarid, but it really depends on what setting you're after, because Dreznica is more remote.
The people are kind and welcoming, and its Sacred Heart church is a beautiful piece of local architecture.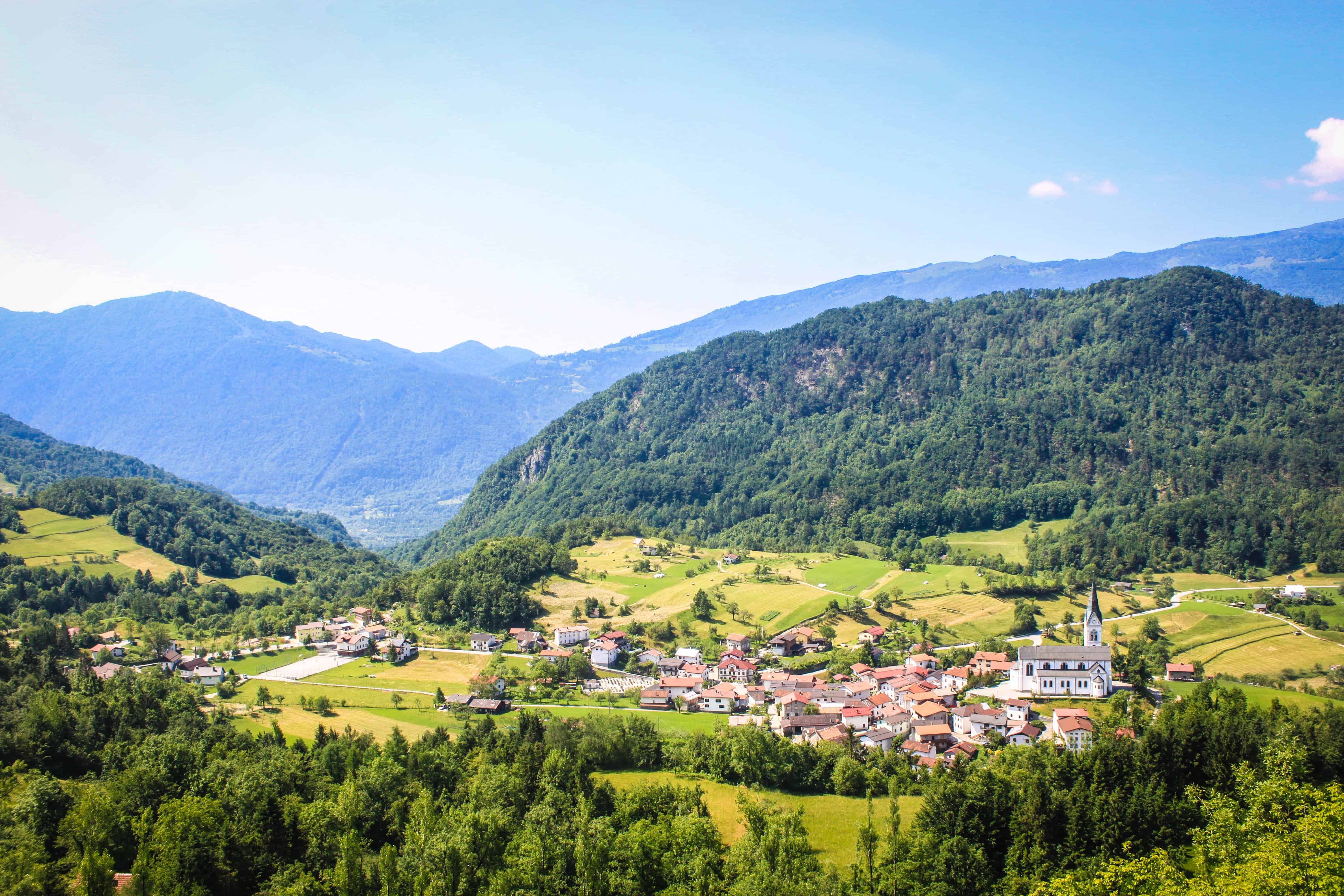 Medana
In a region that borders Italy, Medana is famous for its excellent wineries and peaceful country life. In August, this town hosts an annual Poetry and Wine Days festival. This is due to the crazy fact that two of Slovenia's most beloved poets, Alojz Gradnik and Ludvik Zorzut, were both born here – and in the same house!
Piran
This once-quiet fishing town is now one of the top tourist destinations in Slovenia, and with obvious reasons! Sitting at the edge of the Adriatic coast, this city is all about Venetian architecture, wellness spas, and mouth-watering cuisine. Piran famously has some of the best restaurants in the country, as well as so many great promenade walks to enjoy as you explore every nook of this lovely town. Slovenia travel
Slovenia quick information
Currency
Slovenia is an EU country which uses the Euro. So, if you're coming from a fellow Euro-using country, you're all good to go. Also, the Euro is a globally popular and strong currency, easy to exchange wherever you go, which is a big plus. One Euro is 1.13USD, which you can round down to $1 for simplicity's sake.
For Brits, a Euro is 0.86p, which, again is safe to round to £1 and know you're actually always saving a bit, which is always nice!
Electricity socket
Slovenia uses the same plug as the rest of Europe: a two-pronged plug made of two round pegs with a standard voltage of 230V. So, any European plug will work fine in Slovenia. A universal travel adapter is easy to buy online, in the UK or US if you need to get one, and it only costs a few dollars.
Visa
Since Slovenia is in the EU, it follows EU law when it comes to visas. Meaning, if you're in the EU you can travel to and around Slovenia visa-free and stay for as long as you like! You could even move in and get a job if you fall in love with the place hard enough (and who could blame you?).
And, since Slovenia is part of the Schengen Agreement, citizens of the US, and most other Western countries, can enter Slovenia visa-free and stay for up to 90 days, making Slovenia travel cheap and stress-free!
Is Slovenia safe?
Absolutely, yes. Slovenia is an incredibly chill country. So much of it is rural, made up of rolling hills and idyllic villages. Crime is at the absolute minimum you could expect, and there's really nothing to feel threatened by. Of course, on a night out in the capital, think about your money and your safety, as you should do anywhere in the world, and don't go too crazy.
Speaking of general safety, just because Slovenia's people are kind and friendly doesn't mean you should be careless. In fact, never get careless when you travel. Get travel insurance – always, every single time, forever.
The best travel insurance you can get, which I use every single time I travel, is from World Nomads. They provide the best coverage for every situation you're likely to find yourself in – from lost luggage to theft to accidents. You can rest easy – which is exactly what you want on holiday – if you take out insurance with them, I promise.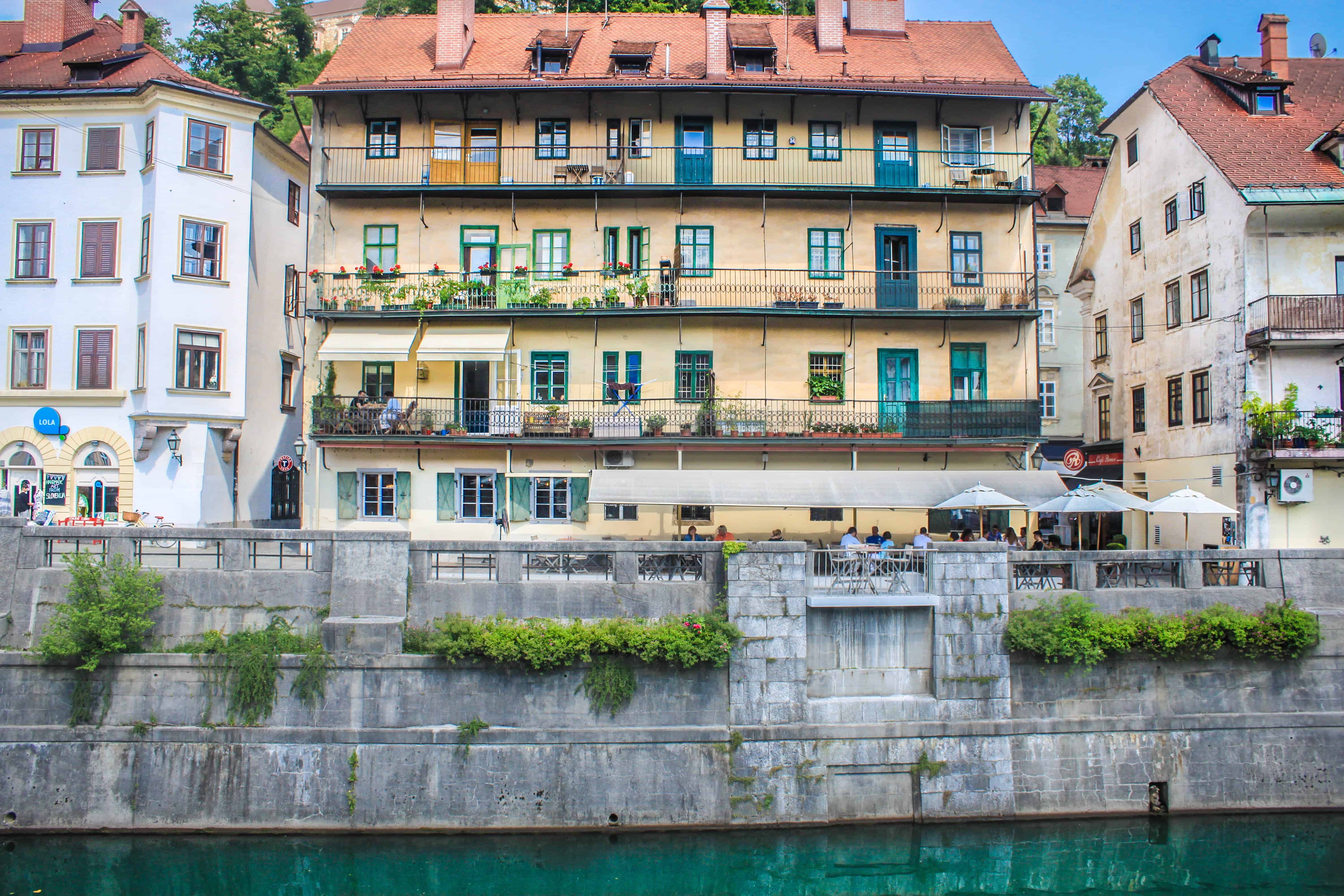 Useful Slovenian phrases
The first thing to note here is that Slovenian can be a little tricky to pronounce, with a lot of softer sounds to wrap your tongue around. The good news is that English is pretty strong in Slovenia, so if you're struggling with the language, you'll never be totally lost. You can usually fall back on English in most situations.
Still, it's always good and polite to have a few phrases in your back pocket, to make you feel more a part of the community when you travel. Here are some useful ones to help you out on your adventures to Slovenia.
Good day – Dober dan (definitely learn this one)
Goodbye – Nasvidenje
Please – Prosim
Thank you – Hvala (and this one!)
Yes – Da
No – Ne
Excuse me – Oprostite
Cheers! – Na zdravje!
I don't understand – Ne razumen
Do you speak English? – Govorite angleško?
How much is this? – Koliko je to?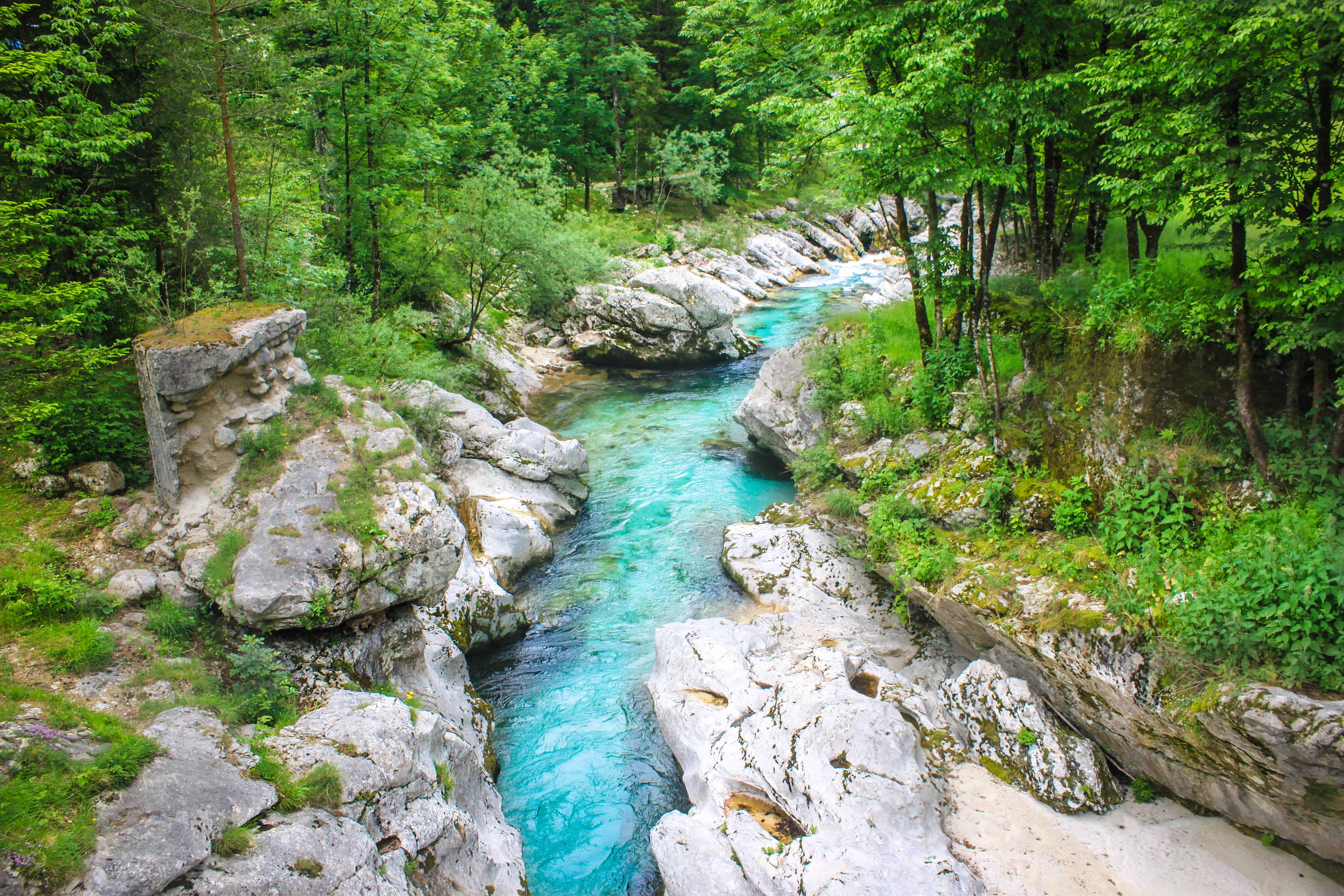 How to get around in Slovenia
Renting a car
Given how relaxed a nation Slovenia is, and how much nature there is to explore, renting a car is a really sensible option. This is a country with a wilderness that's inviting, stunning, and begging to get lost in, so rent your own car and go see it all for yourself.
The two best sites for car rental in Slovenia are Sixt and RentalCars. I always book through Sixt because everything goes so smoothly, they have great customer service, and there are no hidden fees.
Both sites offer great deals on car rental and allow you to pre-book and pick up your car when you're ready. Driving really is a fantastic option for seeing every hill and valley in Slovenia.
Buses and Minibuses
If you're not comfortable renting a car, or you don't have a license, fear not! Buses in Slovenia go absolutely everywhere, and they're very comfortable. If you want to take a bus to one of the quieter rural villages, you certainly can.
They're cheaper than trains by quite a bit, and they take you where the trains can't. So, taking the bus really doesn't remove any of the excitement from renting a car if you're not able to. Don't worry about that. Buses are also the more sensible option when exploring within a city's limits. Rather than getting stressed driving through a city centre, just get a bus for a few dollars.
Pro tip: I always use Rome2Rio when I search for transportation in Europe. It's such a great site because it shows all your options for getting from A to B, including how much it costs. Try it out here where I've just plotted in Ljubljana to Lake Bled.
Best time to visit Slovenia
All year round
Slovenia is one of the cooler and calmer nations in the Balkans. You can visit Slovenia any time of year since there are only two main seasons: summer and winter, with some slight changes in-between.
If you're going for the chance to ski up in the mountains, then you've got to hit Slovenia from November to March. From April to October it's warm enough to enjoy hiking, exploring, and cycling all through the forests, valleys, and hills.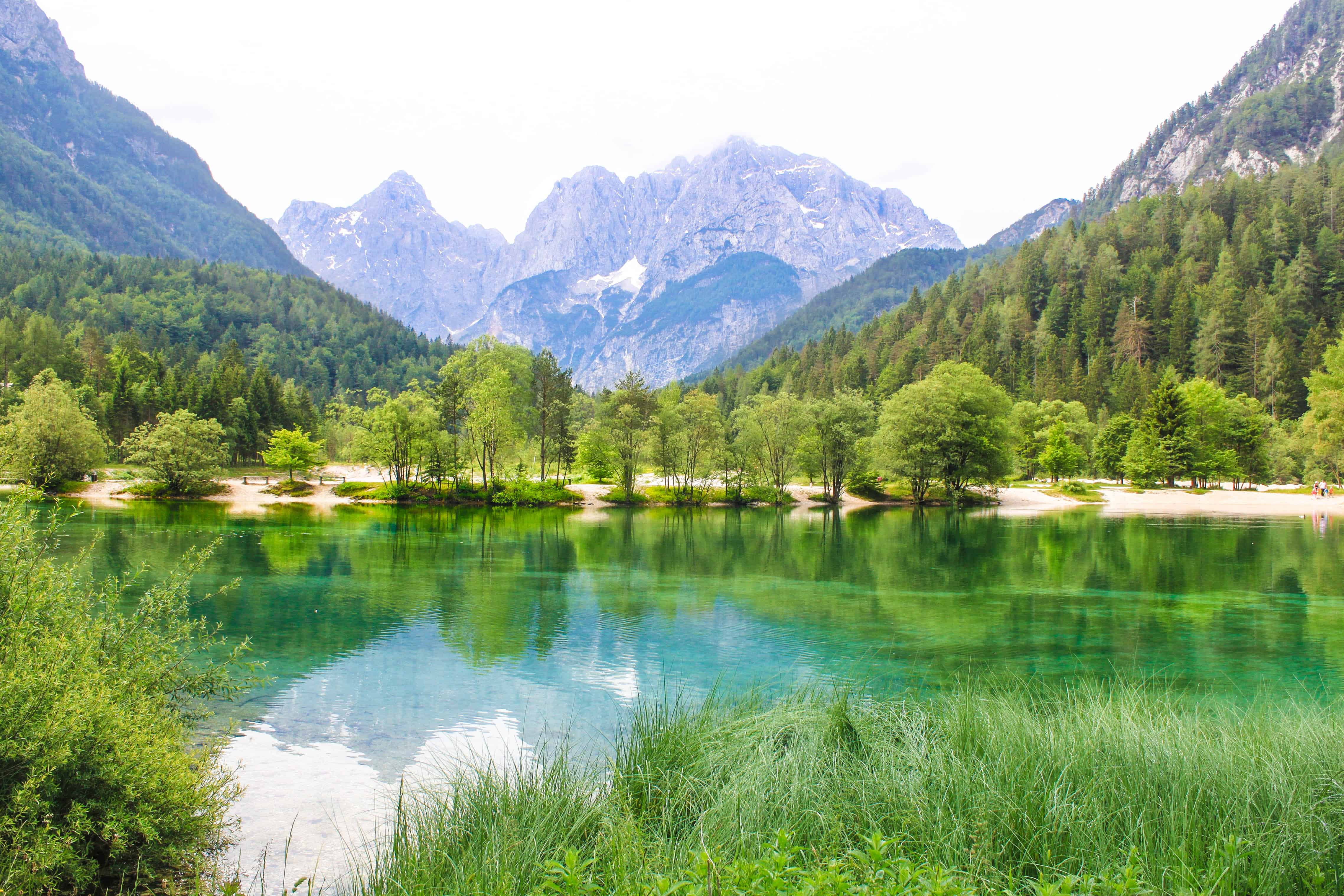 The best things to do in Slovenia
Adventures in Soca Valley
Soca Valley is all about adventure. Here, you can go white water rafting, zip lining, and paragliding. The valley was almost built for this kind of thrill-seeking adventure. But, if you'd prefer a relaxing hike, you can do that, too!
Skiing in Vogel
Vogel is a ski resort in Triglav National Park. It's where people from all over Europe come to experience some of the best skiing and snowboarding around. Come here during the winter months and blaze your own trails through the thick snow. Beginners are welcome!
Predjama Castle
The gorgeous renaissance Predjama Castle can be found in the mouth of a cave! It is the most spellbinding and honestly unbelievable views in all of the Balkans. Finding out how this 800-year-old castle even exists is half the fun of visiting. The other half is just marvelling at how incredible it is.
Chase dragons in Ljubljana
Ljubljana is dotted with so many dragon statues. The four most impressive ones are on the aptly named Dragon Bridge. They're beautifully carved and uniquely detailed beasts, and tracking them down is a whole adventure across the city that's certainly worth doing! Also, Ljubljana has its own funky art area called Metelkova. Here, you can stay at a former prison. I did that, and it was so much fun!
Adventure through the Postojna Caves
In the same area as Predjama Castle are the Postojna Caves. These diverse, beautiful, and magical caves are probably what Jules Verne was picturing when he wrote Journey to the Centre of the Earth. The caves are so large and diverse that you can take a small train through them to see it all.
Glamping in Lake Bled
Lake Bled offers the chance to get back to nature while also living like a fairy tale adventurer in the stunning wilderness. But you do all of this in total comfort, complete with fires, hot tubs, and breakfast picnics.
Biking in Lake Bohinj
Cycling around Lake Bohinj gives you every possible view of the lake, the beaches, the forests, and the surrounding mountains. I loved every moment of this, and you will, too!
Visit Triglav National Park
This national park has to be seen to be believed. It looks like something out of a video game. Like, surely nothing could be this beautiful. The dramatic landscape, rugged mountains, serene lakes. It goes on for miles, and it's begging to be hiked and explored.
Visit the enchanting Vintgar Gorge
Through this peaceful gorge runs a green river complete with rapids, waterfalls, and pools. You can wander the base of the gorge, at the edge of the water, taking in the view and feeling the steam from its relaxing waters. It's a totally different atmosphere from the open air mountain ranges, and a very serene but exciting experience. Vintgar Gorge is located just a few km from Lake Bled.
Hiking in the Julian Alps
The Julian Alps of Slovenia are made to be hiked. There are so many hiking trails across these mountains that you can keep wandering them for days and never see it all. But that's okay – every view is unique and every challenge special!Slovenia travel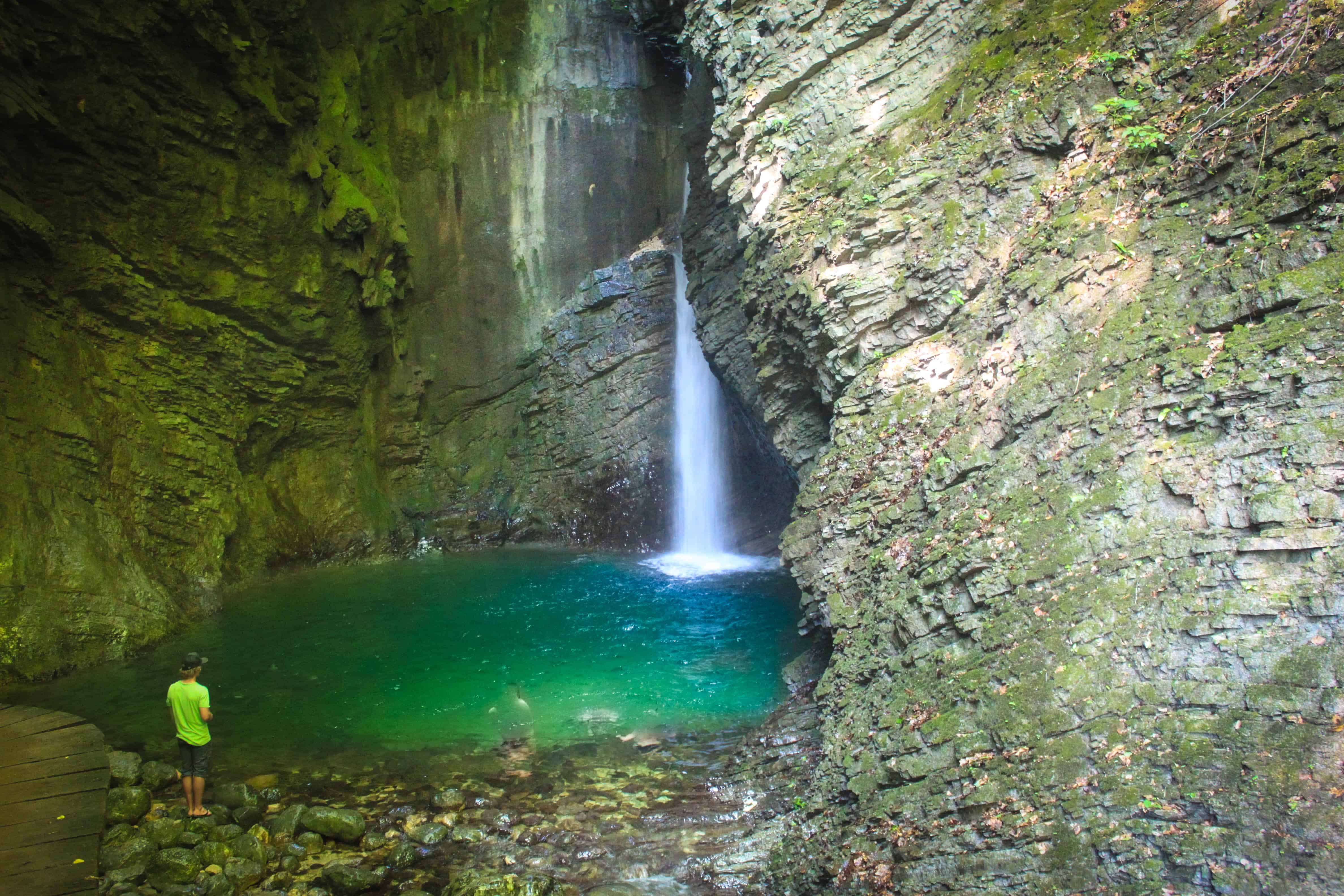 What to eat in Slovenia
Soups, pastries, cakes, and cheese. These things make up a lot of the best parts of Slovenian food, and all of these things are delicious! If you visit Bled, you have to try the Bled Cream Cake, a very indulgent French kind of pastry. But delicious foods like Struklji – a pastry that can be savoury or sweet – can be found across the country.
Here are some mouth-watering foods you have to try when you visit Slovenia.
Strukliji – As I mentioned, this is a pastry that is often sweet or savoury. You can find them filled with apples and other fruits if you want them sweet, or cheese and meats in you prefer savoury. Think of them as similar to a British pasty.
Bleki – Not all pasta is from Italy, you know. This is a style of pasta that's unique to Slovenia. It's made of small sheets of thin squares and is often cooked with various kinds of pork.
Bosman – A traditional bread that looks like it has been braided. It's beautiful to look at and is traditionally eaten at family celebrations. But you can actually find them at pretty much any bakery in Slovenia.
Jota – This divine soup is a hearty meal traditionally made by mums at home. Its made from various beans, herbs, spices, and potatoes and is a must-eat dish in the winter. It warms the soul.
Bled Cream Cake – These sweet delicacies are found all over the town of Bled and are a must-try for when you visit. They're light and fluffy doughy cakes full of custard and cream. So sweet, so sugary, so delicious.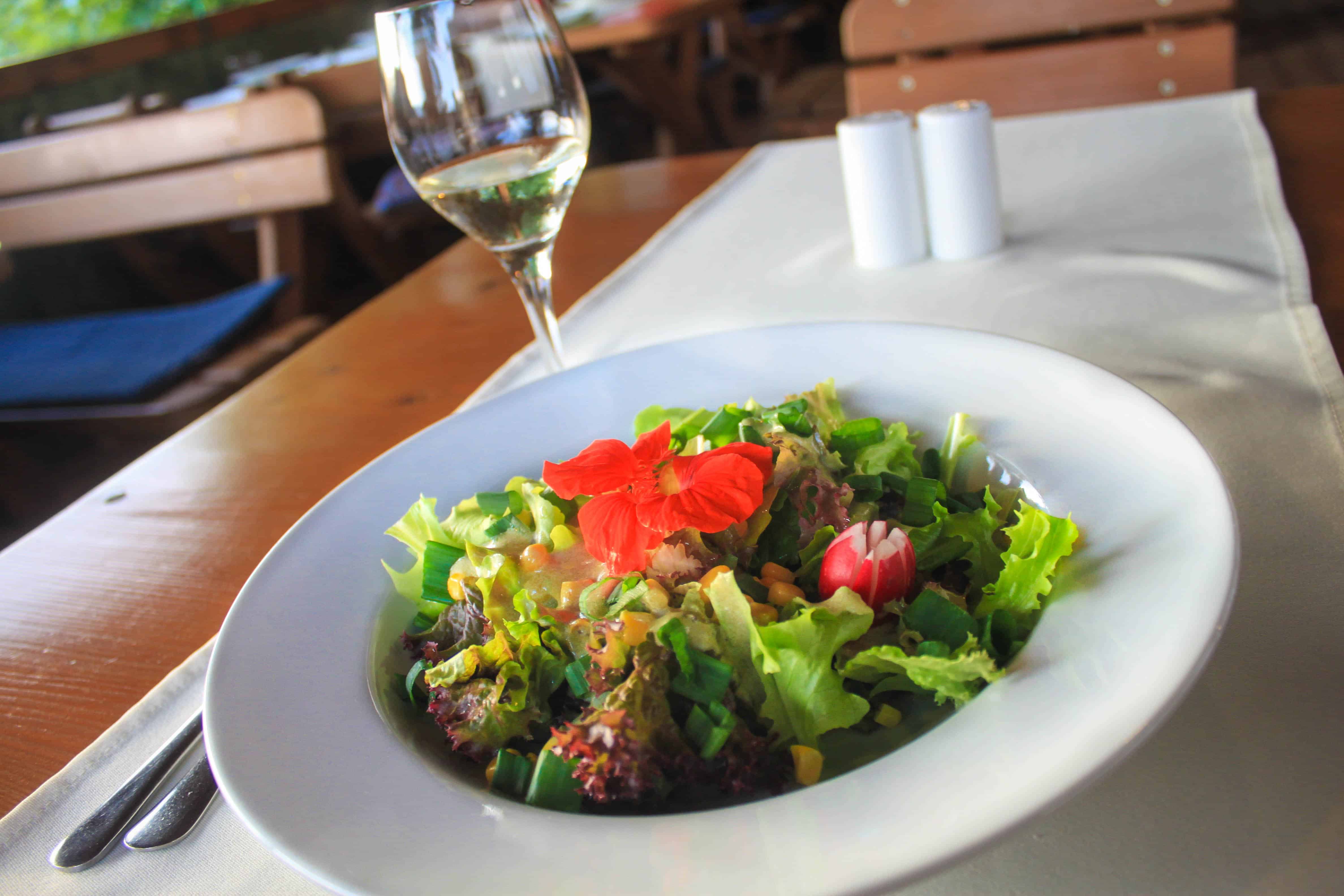 Best hotels in Slovenia
A Slovenia travel guide wouldn't be complete without a list of the best hotels in the main cities (Ljubljana, Bled and Kobarid). So, here are a few of the absolute best hotels in Slovenia. If you're looking to make your trip here as close to paradise as possible, this is how you do it!
Hotel Emonec (Ljubljana) – With an indoor pool, fitness centre, hot tub, and massages, there is nothing missing from this luxurious hotel. The rooms are spacious, with huge beds and TVs, and the service is next-to-none in its quality. Click here to find the latest prices.
Garden Village Bled. This glamping site is entirely ecologically designed and has a river flowing right next to it. The tree houses are perfect for families and groups. Click here to find the latest prices.
Apartments Soča Kobarid – Nestled in the beautiful Soca valley, surrounded by lush green hills and forests, this is an absolute haven of an apartment. There's a waterfall nearby, and you can enjoy great local food and walks in the surrounding countryside. Click here to find the latest prices.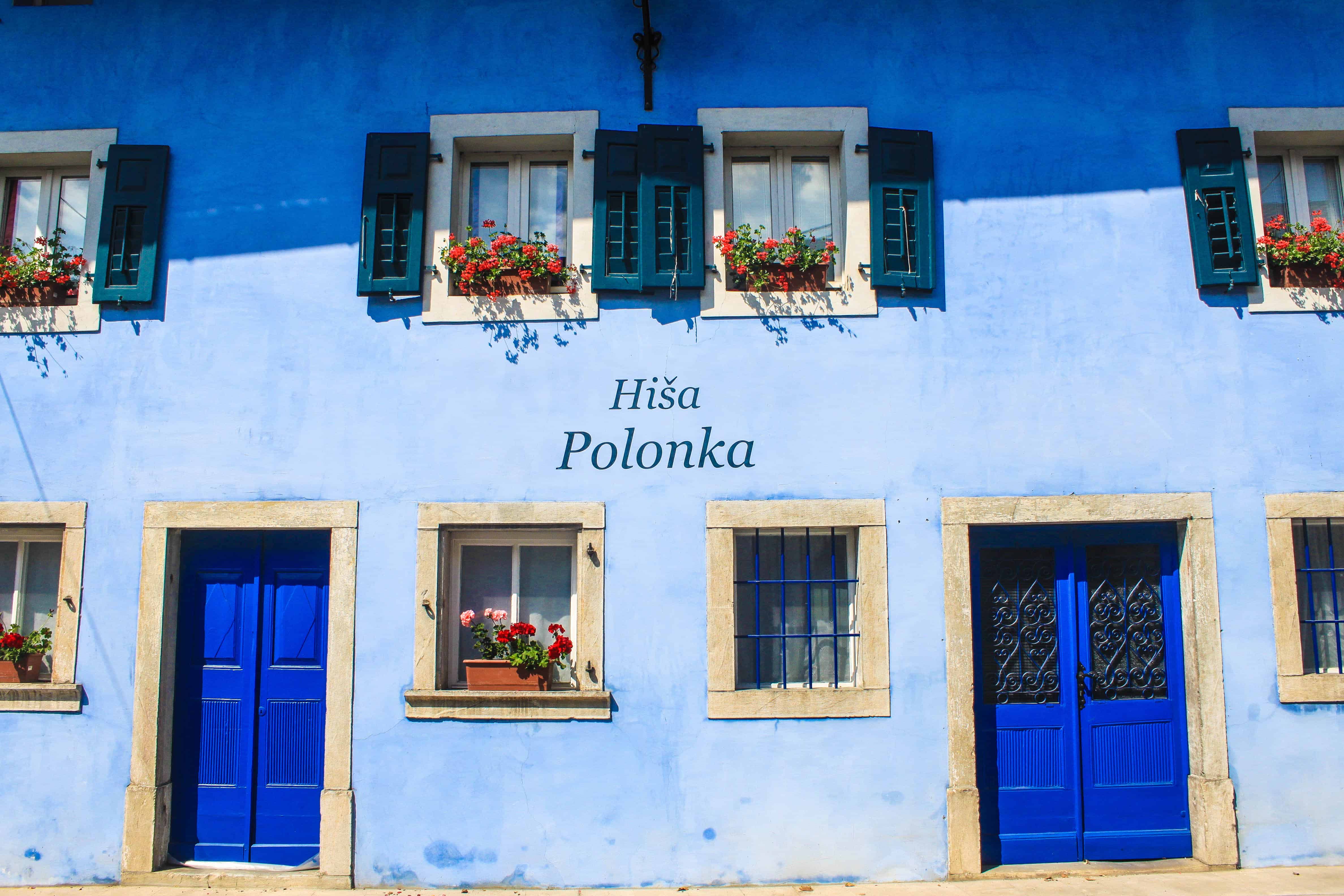 Slovenia travel tours
Since Slovenia is so spread out, with so much to see tucked away and nestled into its hills and valleys, it's possible to worry that you won't see everything you set out to see. And that's fine! Best way to get over this worry is to book a few tours.
See some of the country by yourself, but also use a tour or two to make sure you get all the sights, experiences, and info you want. Get Your Guide are the best company for this. They provide tours across the country to ensure you don't miss a thing.
Books to read on your holidays in Slovenia
When you head to Slovenia, and you're packing your reading material, make sure they're books on the country itself. Keep learning, keep reading, keep falling deeper in love with this amazing place through its books.
Lonely Planet Slovenia – An indispensable tool for tackling the country. Keep this in your pocket at all times and pull it out every morning over breakfast to help organise your next trip or activity.
The Julian Alps of Slovenia – As I've already said, Slovenia is all about walks and hikes. Use this guide to discover all the hidden trails that'll lead you to the most beautiful scenery in the country.
Slovenia – Culture Smart! – If you really want to know a country's culture, and also avoid offending anyone, then you've got to know its customs. Use this guide to learn about how people in Slovenia behave so you can start to feel like a local.
Before you go – don't miss out on these posts:
Pin it!