Hostel Celica: Spend a night behind bars in Ljubljana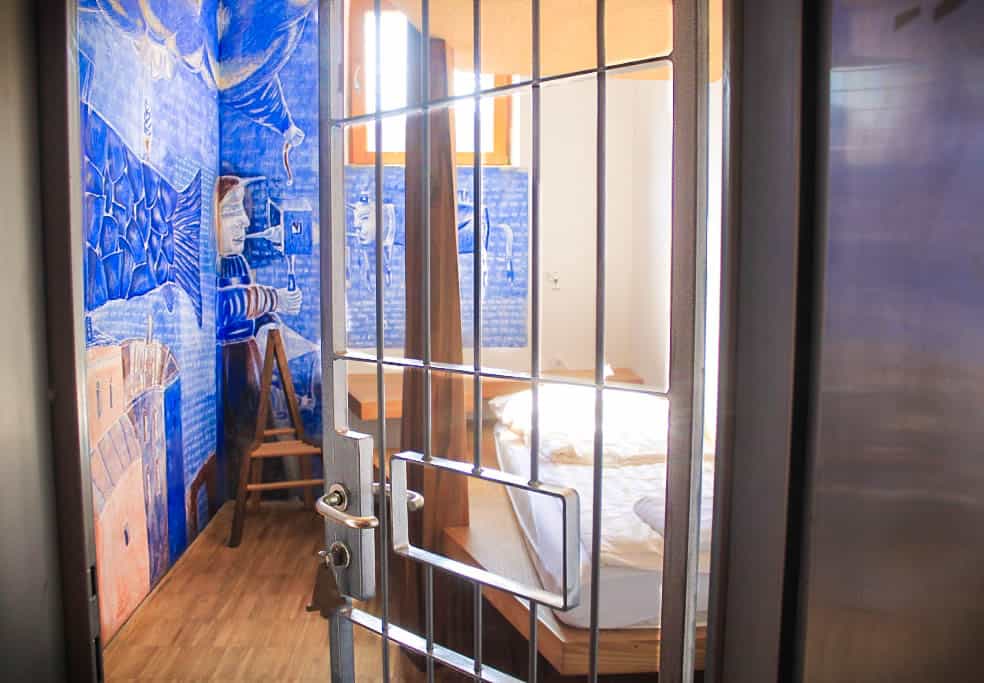 For 100 years, the thick-stoned building on Metelkova Street Slovenia was known as the political prison in Ljubljana; an imposing hell designed to imprison people according to different opinions and believes. The prison shows a darker side of Ljubljana's history, but it has grown into a social centre and a melting pot of art, culture and positive vibes.
It has transformed into a hostel.
This post contains referral links for products I love. Adventurous Miriam earns a small commission at no extra cost to you if you make a purchase through my links. Thank you for your support ♡ Learn more
Hostel Celica
Celica hostel was my first stop in the Balkans and I was more than excited to spend a night in an old Yugoslavian prison. I've stayed in alternative hostels before, but this one – a former prison – it HAD to be the coolest one so far. At least Lonely Planet think so because they've named it the number 1 hippest hostel in the world.
The prison features 20 cells that have been redesigned by 80 local and international artists. Each cell has its own design and story to tell, but they all have one essential feature in common: prison bars on windows and doors.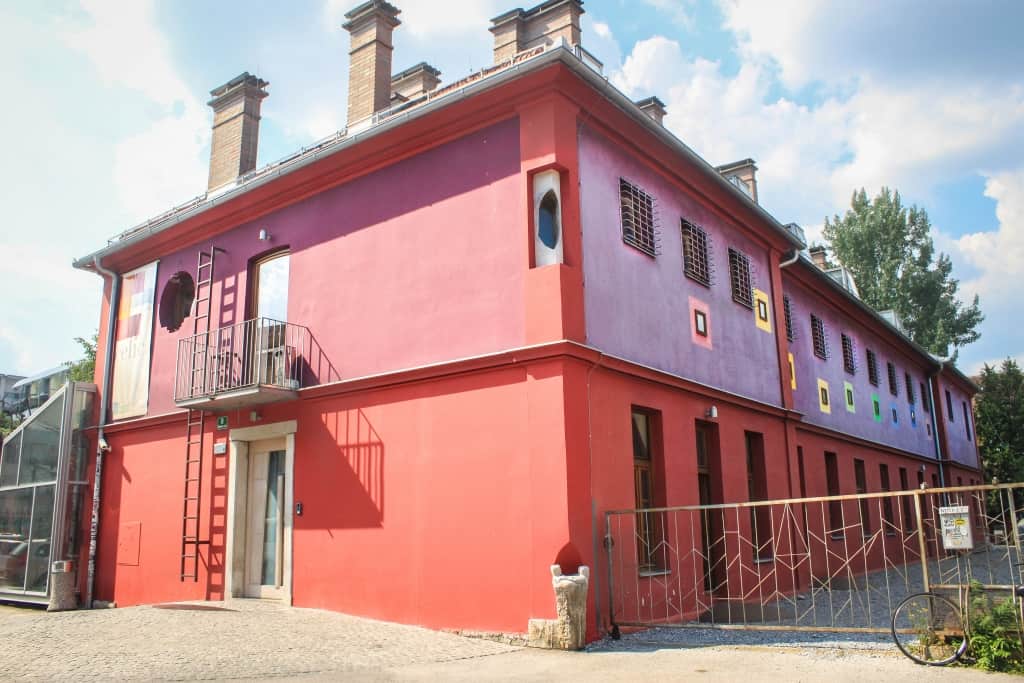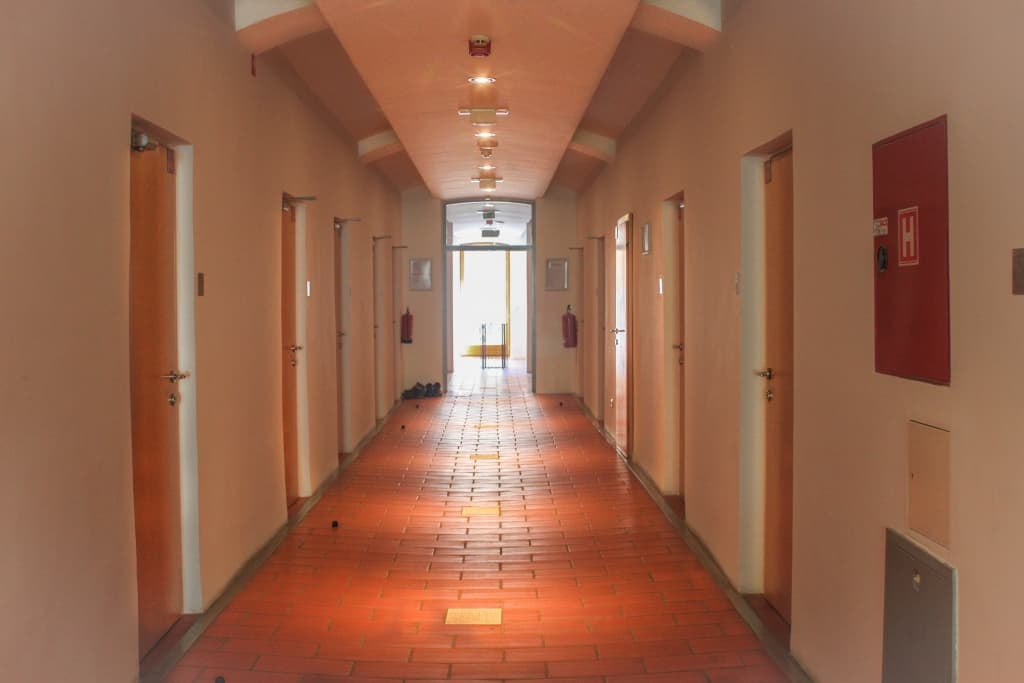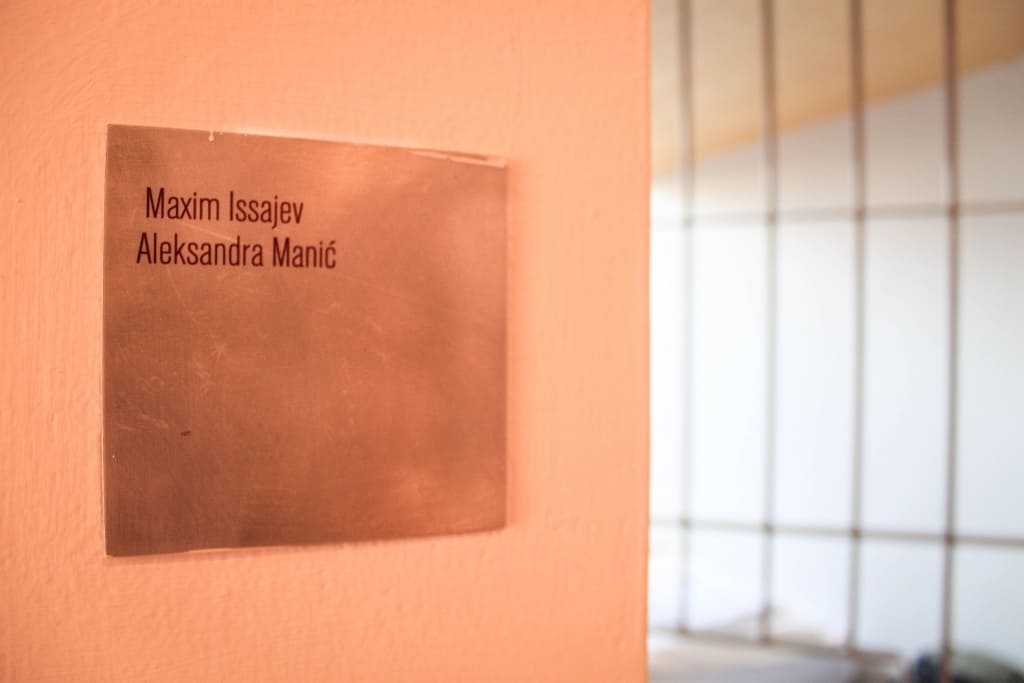 Spending the night in a cell
During my night in a Slovenia prison, I stayed in cell 107, which is a Russian cell. The wall was painted blue with little crosses that represents how many days the prisoner had been incarcerated.
One of the things I really liked about Celica hostel is how – ironically – it feels like a home. Everything about the hostel is created with a goal of inclusivity in mind and I felt it straight away when I arrived. The design is bright and colourful, the atmosphere is inviting and lively, and the staff is like the friendliest, ever.
You might think that the building would feel haunted or have a bad vibe, but this is not the case at all. On the contrary, everyone is happy and there's a welcoming atmosphere.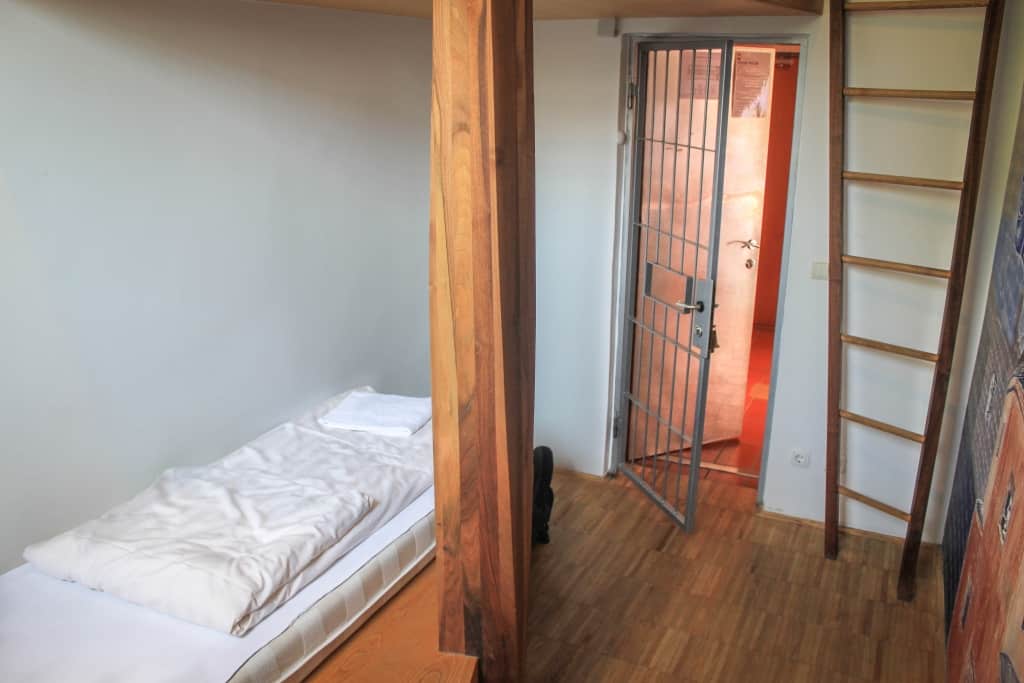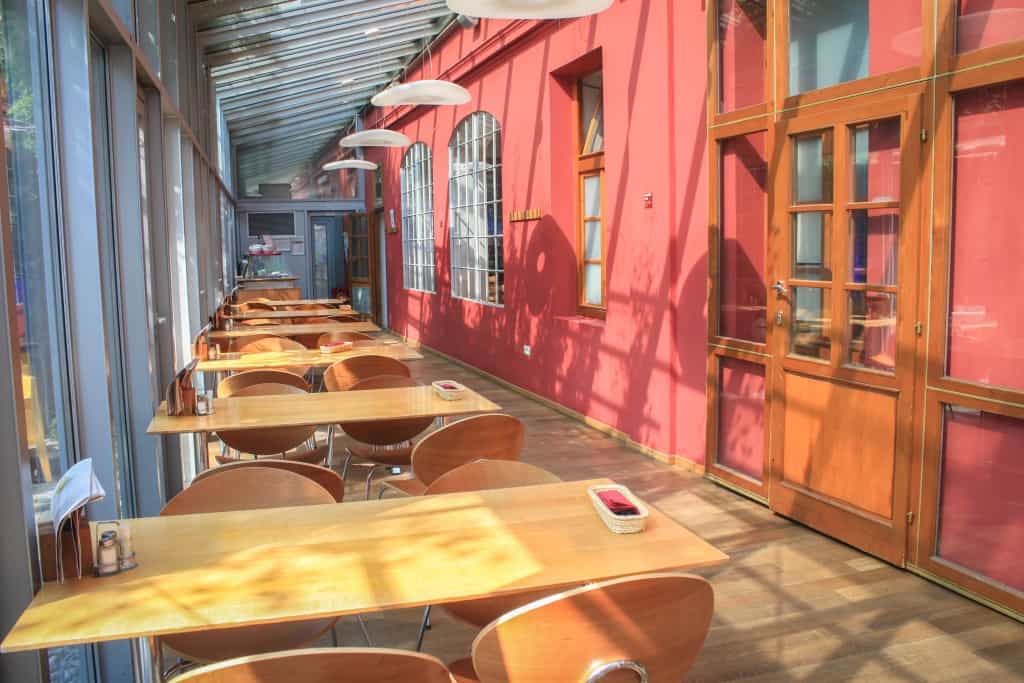 Events at Celica hostel
During the day, people hang out in the dining area or in the garden, which is also a popular place after dark. The hostel often hosts events such as concerts, cultural happenings, BBQ and cocktail night. The events are free for hostel guests, and visitors have to pay a small entrance fee.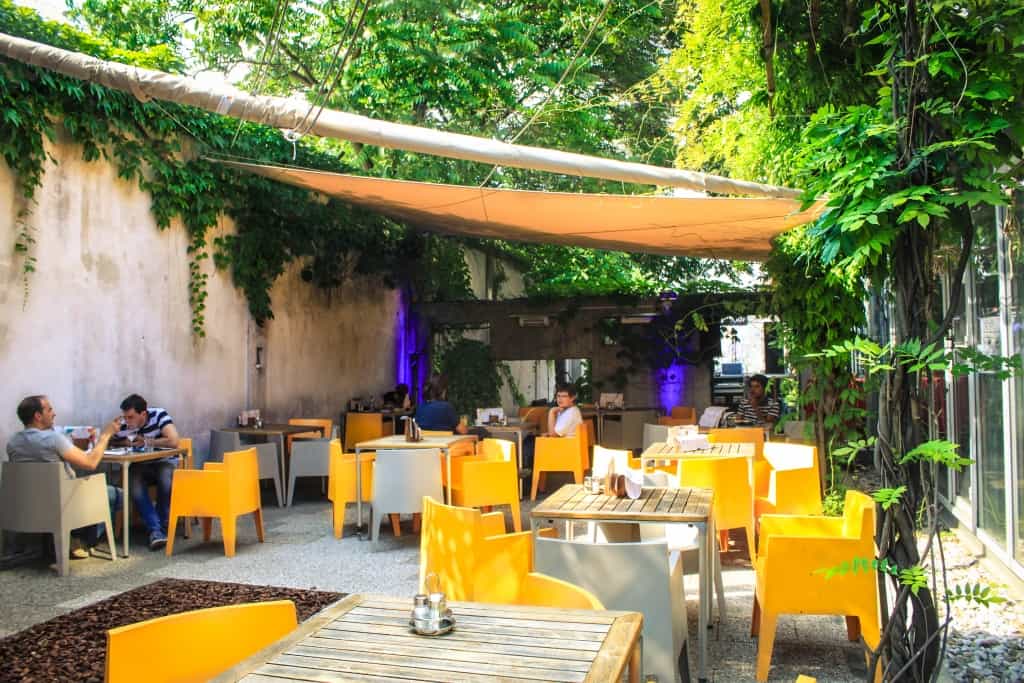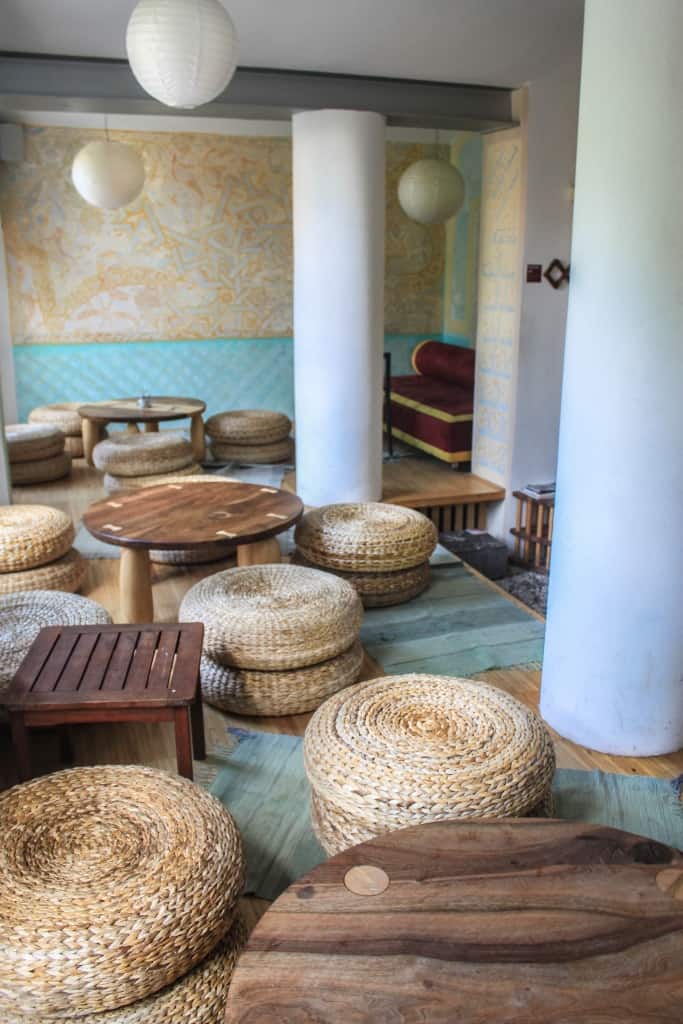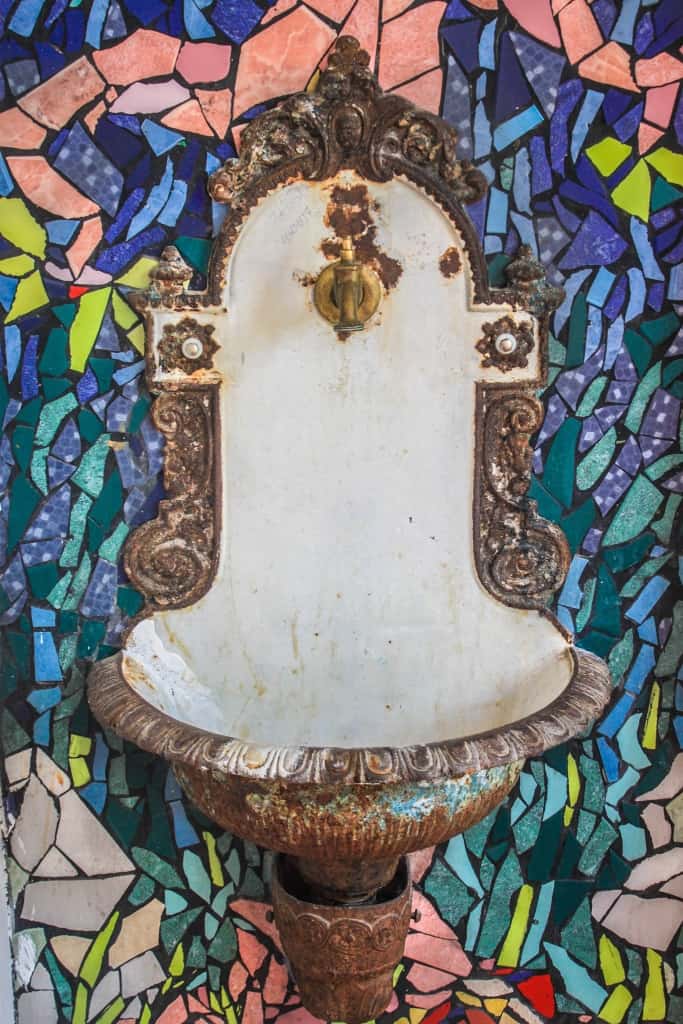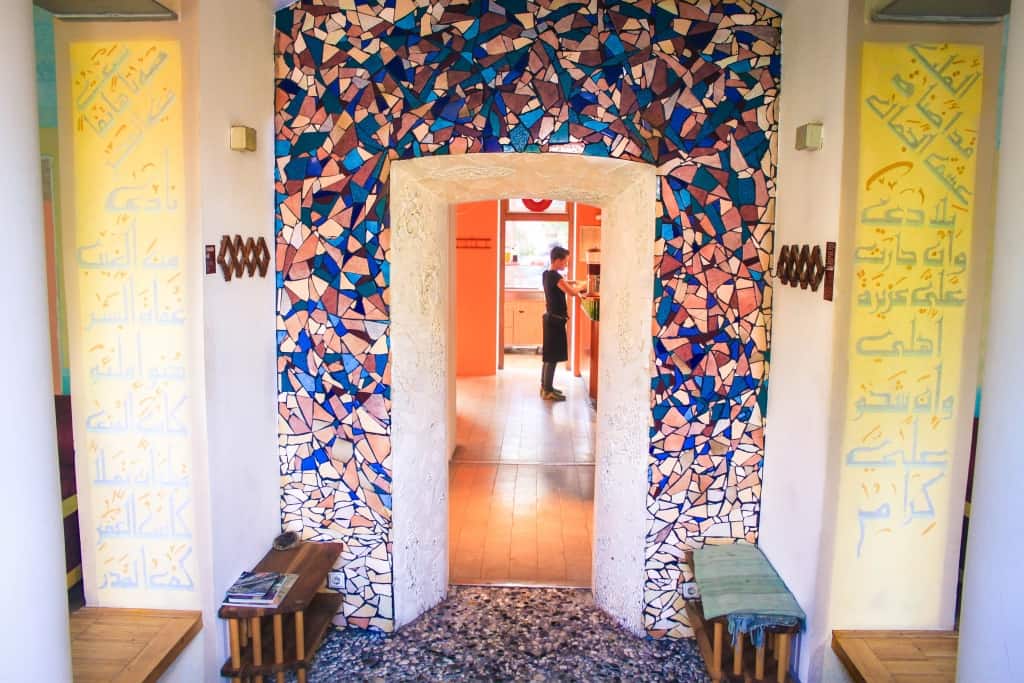 A guided tour of Celica hostel
One of the fascinating aspects of Celica hostel is the Point of Peace; a former cell that has been converted into a prayer and meditation room. It has alters for the five major world religions, and an empty one for any other religion or for those who aren't religious. The hostel created this tranquil space to ensure that no one ever feels alienated here again.
As I walked through the first floor, I suddenly found myself entering an art gallery with contemporary art exhibitions. It's open all day, and workshops, cultural events, seminars and debates often takes place here.
In the basement, there are two untouched former solitary confinement cells. It only took me a few seconds to find out that there is no natural lightning downstairs, but with my flashlight I could see the prisoners' inscriptions on the wall.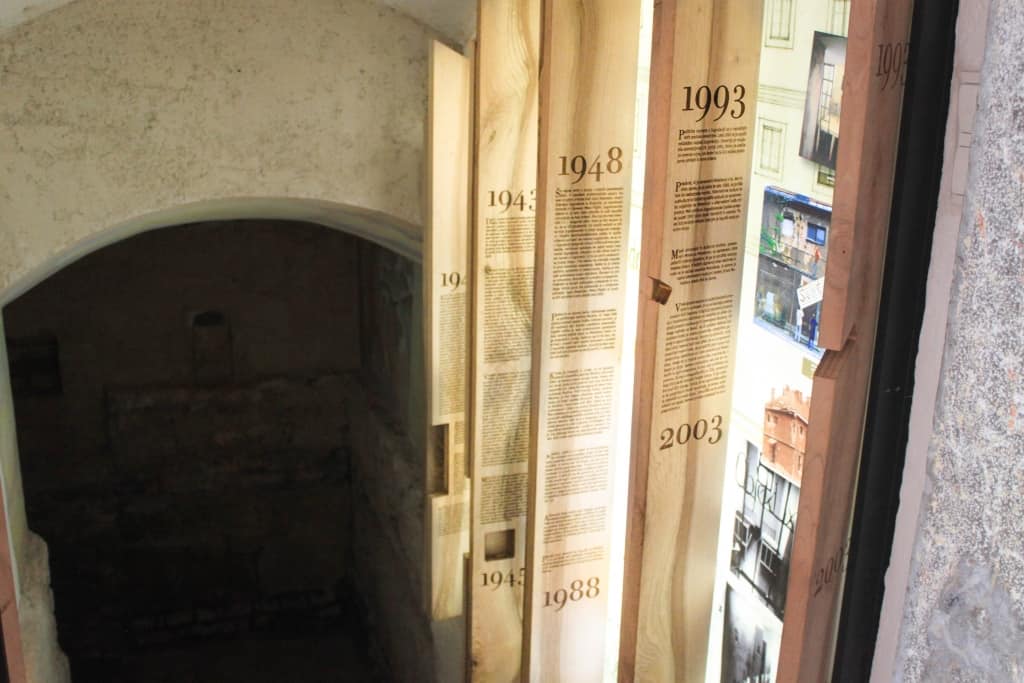 The funky Metelkova street in Ljubljana
A great thing about Celica is the location. Not only is it located in Metelkova, which is the coolest place in Ljubljana. It is also only 10 minutes walk from the city center and from the bus & train station.
Celica hostel is not your typical youth hostel; it's a historic hostel that offers you a unique experience with a surrounding art scene both inside and outside the building. That, and it's genuinely homely and welcoming.
Personally, this is the coolest and most memorable place I've stayed. I mean, in how many hostels can you spend a night behind bars?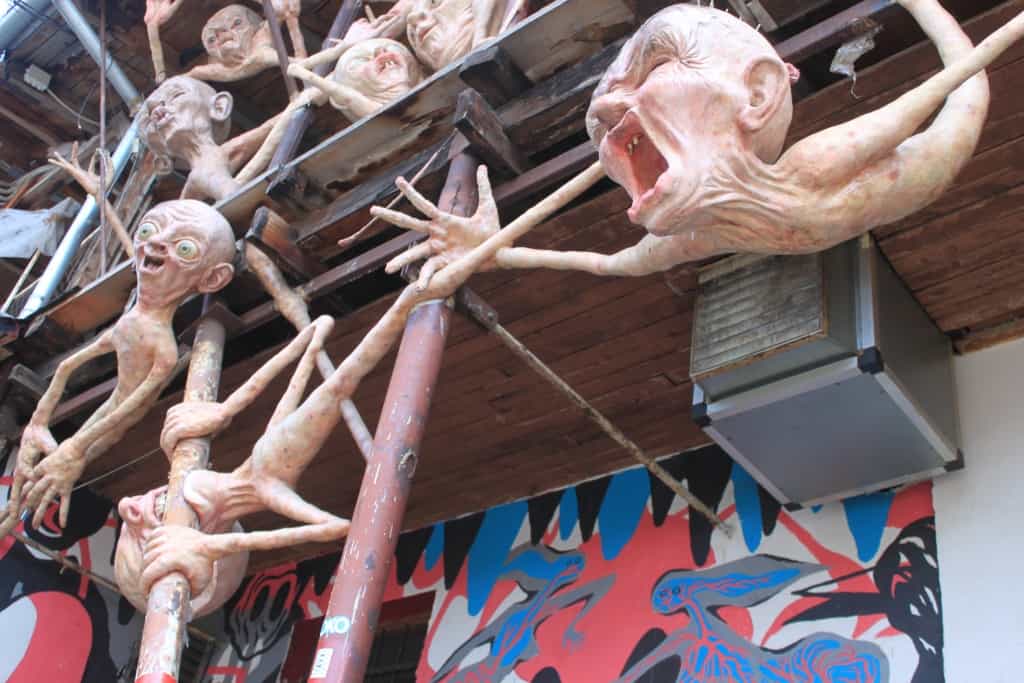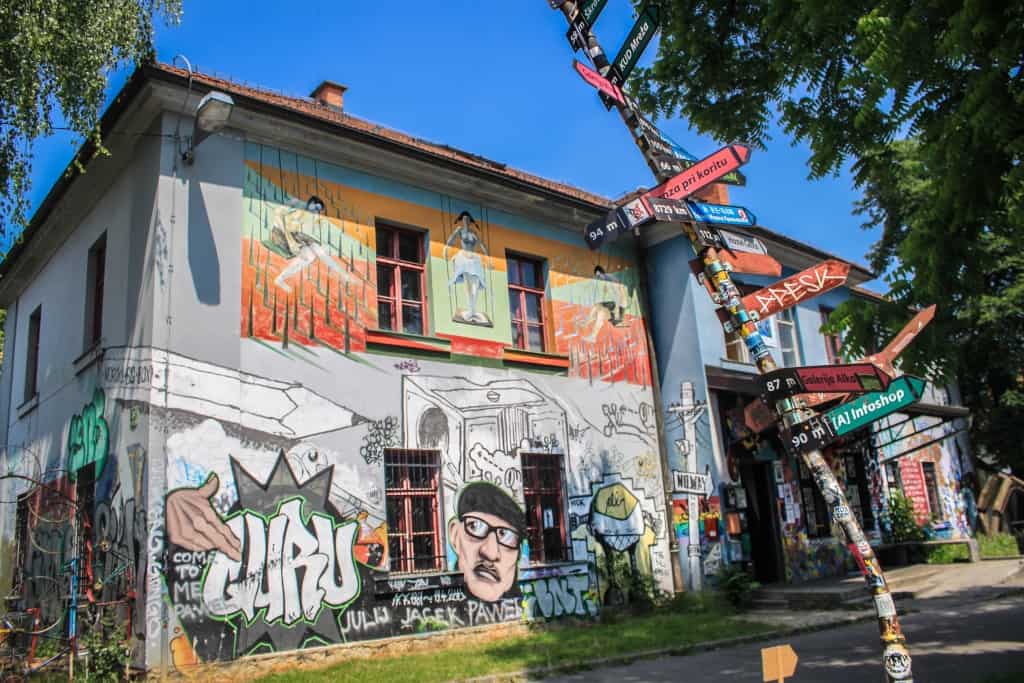 Many thanks to Celica Hostel for generously hosting me and welcoming me to Ljubljana. As always, all opinions and thoughts are my own.
Before you go – don't miss these posts:
Pin it!