10 most beautiful cities in Slovenia that'll take your breath away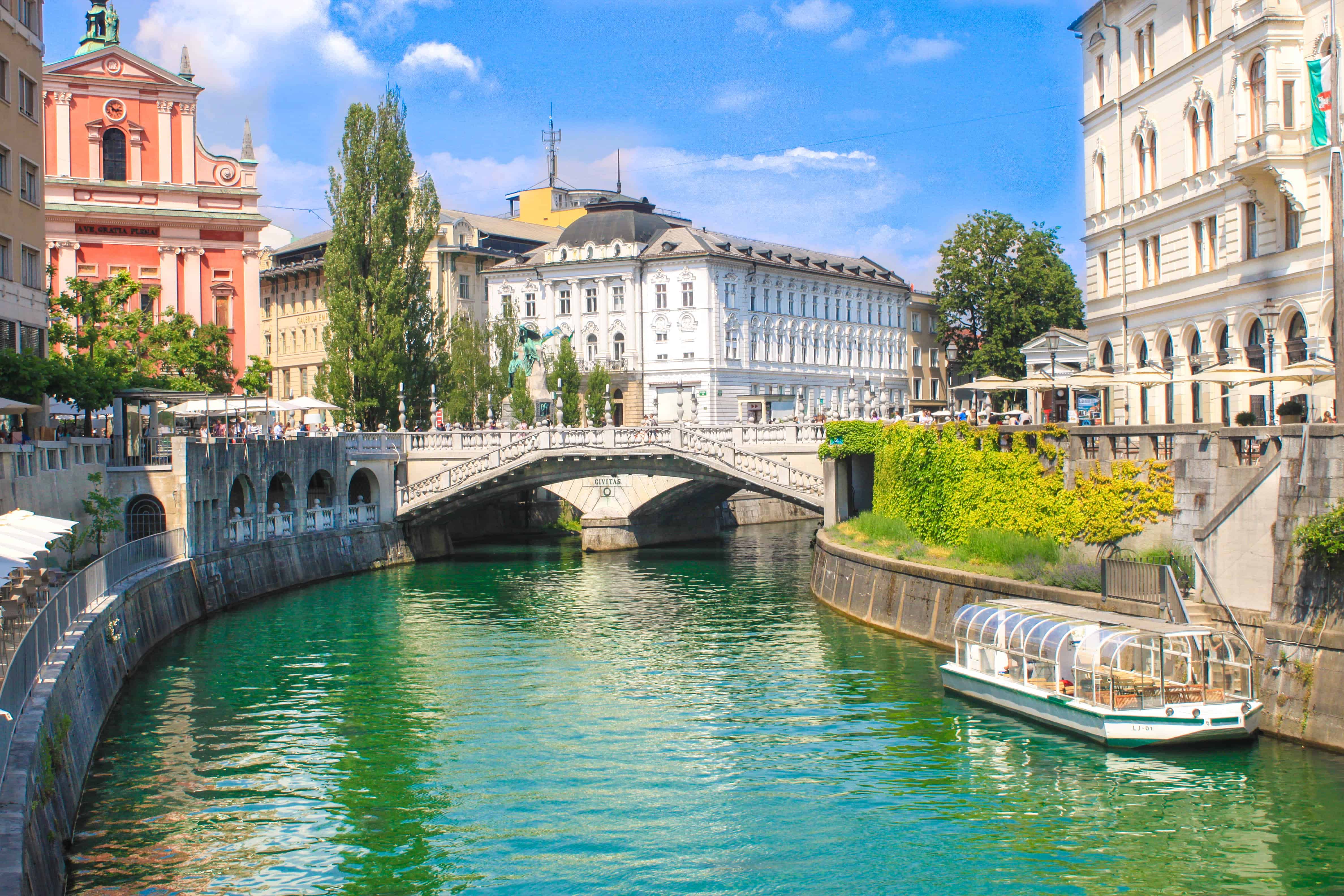 When you visit Slovenia, you'll see that much of it is green, mountainous wilderness of valleys, forests, and rivers. The nature is AMAZING! But beyond that, there are also some super beautiful cities in Slovenia.
Cities like Ljubljana and Bled that are surrounded by lakes and forests, and feature perfectly-maintained medieval and renaissance buildings.
Let's take a look at the 10 most beautiful cities in Slovenia!
This post contains referral links for products I love. Adventurous Miriam earns a small commission at no extra cost to you if you make a purchase through my links. Thank you for your support ♡ Learn more
Cities in Slovenia
Despite just how amazing the nature is, Slovenia's cities are also worth visiting! After all, the cities in Slovenia are where you get to try the local foods, like the famous Bled cake, carniolan sausage, potica, and jota.
There's also the diversity of the cities themselves. They're so different – some have castles, others have lakes and mountains – but if you ask me, they're all must-visit Slovenia destinations!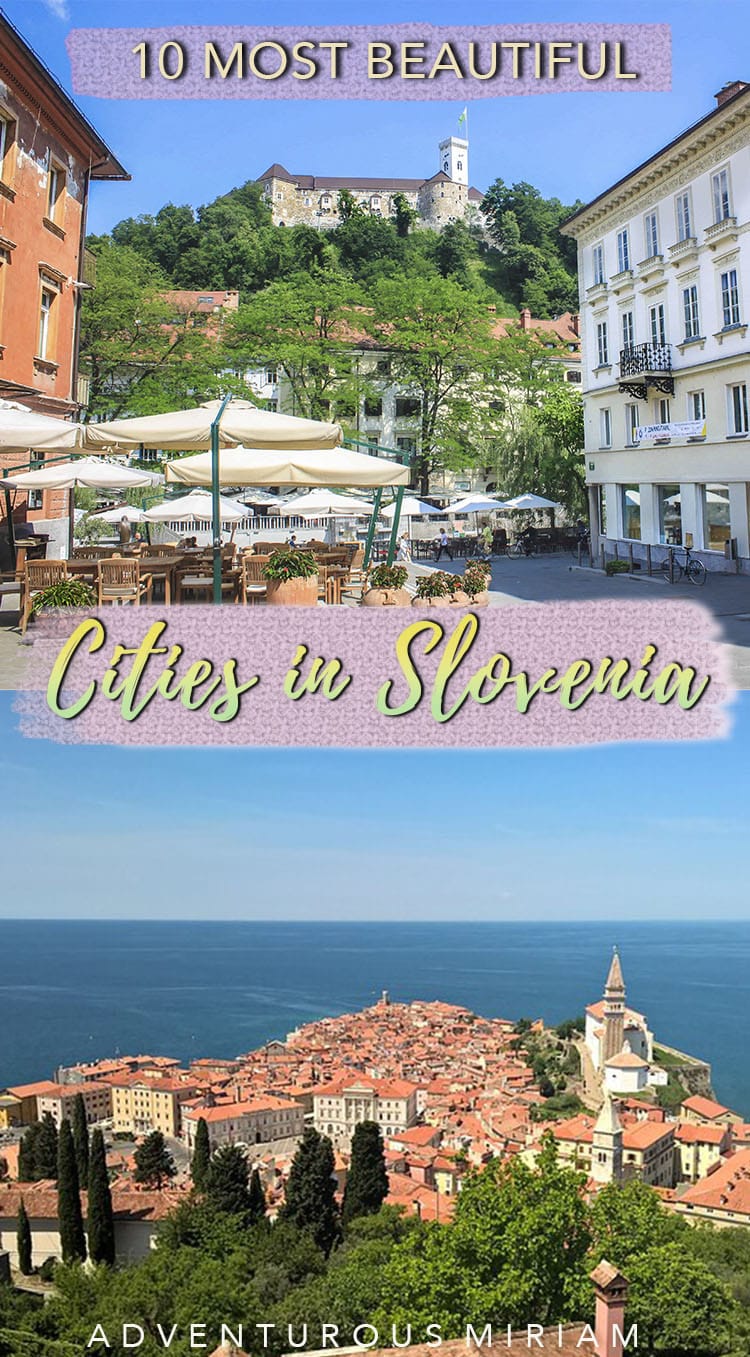 How to get around in Slovenia
The easiest, fastest and most convenient way to visit Slovenia's beautiful cities is with your own private rental car.
This is nature after all, so many of these places are located far from public transportation.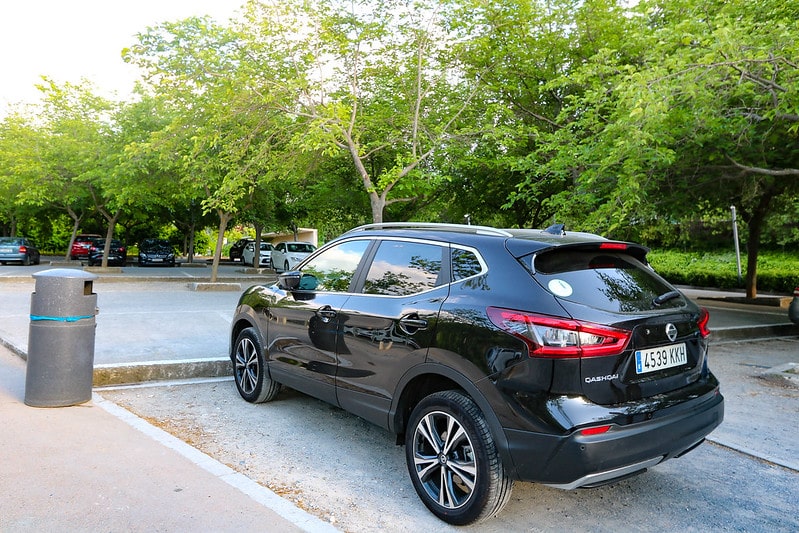 Best Car Rental Company:
DISCOVER CARS
When booking your car rental online, I recommend Discover Cars. They compare prices at car rental agencies all over the country to get you the best deal.
Slovenia Map
On this map, you can see the 10 cities in Slovenia from this post. Since Slovenia isn't super big, it won't take you long to get from one city to the next. For instance, it only takes 1.20 minutes to get from Ljubljana to Maribor in the East corner of Slovenia.
I've said this before, but Slovenia is one of the best countries for a road trip, like really! And if you don't feel like renting a car, no worries. Busses and trains are frequent and reliable as well.
1. Ljubljana
Ljubljana. Aside from having the coolest name ever, this city is also extremely lovely! Most of it has to do with how green the Slovenian capital is. It's surrounded by mountain tops, has a calm river running through it, a medieval castle perched at the top, and lots of charming dragon statues sprinkled across town.
I really love Ljubljana and it's one of the best places to visit in Slovenia.
Things to do in Ljubljana
I've already written a post about the best things to do in Ljubljana, but here are the absolute highlights you don't want to miss:
Ljubljana Dragon Bridge – A bridge decorated with four huge dragon statues (amazing sight!)
Metelkova – A hipster art area and former military barracks in the centre of Ljubljana with lots of cool street art, clubs and studios.
Ljubljana Castle – A towering beast that can be seen from almost anywhere in town. Climbing up to the castle gives you amazing views of the city. You can also take a cable car up, if climbing those steep steps aren't your thing (I wouldn't blame you).
This hostel was once, and for 100 years, a political prison in Ljubljana. You can stay, as I did, in your own private cell, and explore the rest of the prison-turned-hostel. They have BBQ and cocktail nights, as well as a garden and dining area. Find the latest prices here.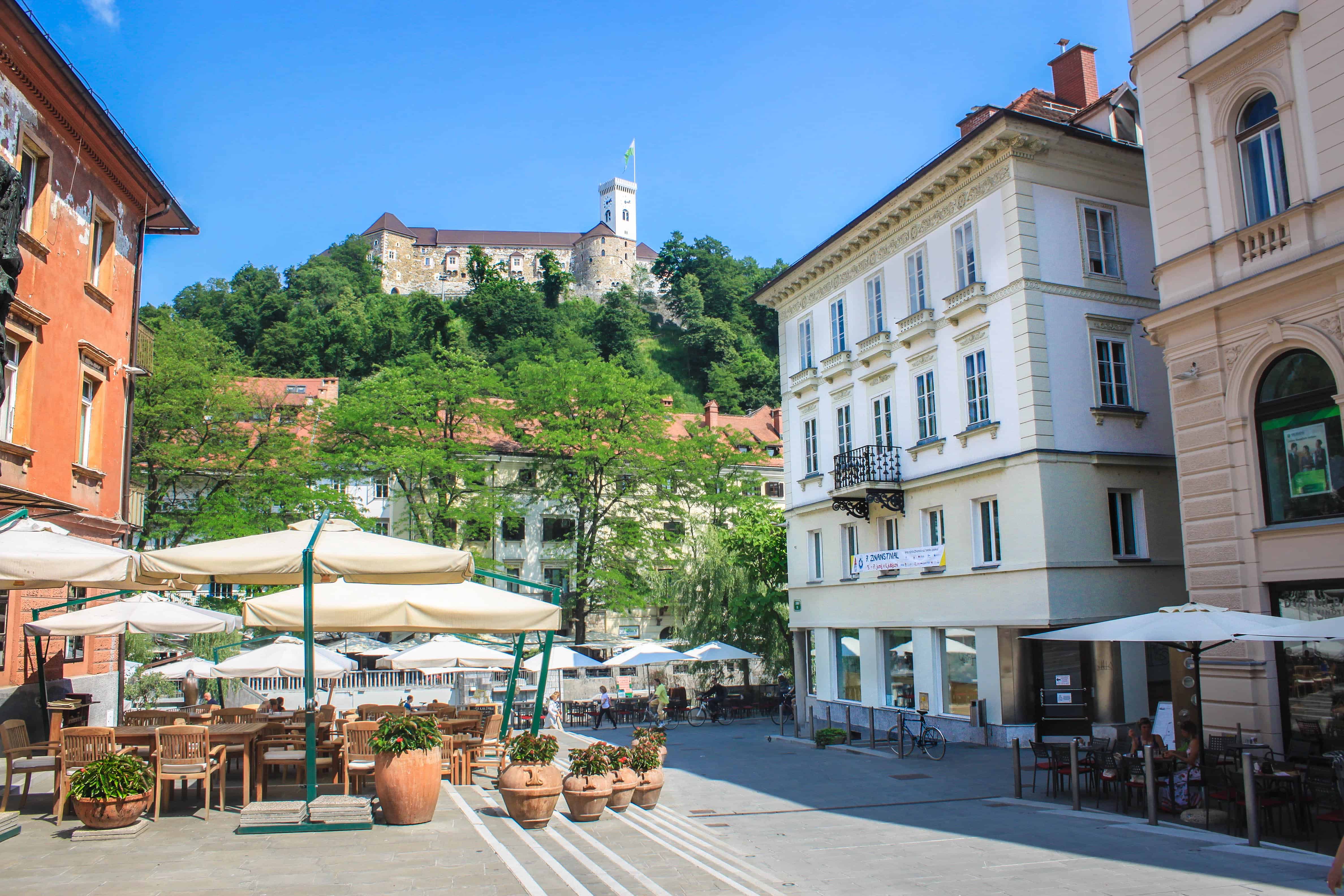 2. Lake Bled
Bled is a city in Slovenia with the most beautiful lake. Lake Bled is something very special and definitely one of the best places to visit in Slovenia.
It's a quiet little city of medieval, gothic, and renaissance buildings, and streets overflowing with great cafes and restaurants. Plus, it's super easy to get from Ljubljana to Bled.
Things to do in Lake Bled
Unsurprisingly, many of the best things to do in Lake Bled involve the lake itself. Good thing the city sits at the very edge of Lake Bled. Here are a few of the best sights:
Visit Bled Castle – Resting atop a rock is the 1000 year-old Bled castle. From the castle you can see the whole lake as well as the city in the distance. If you're wondering what to see in Slovenia, this should be on your list.
Taste Bled Cake – This fantastic local desert is a delicacy. It's basically a cream cake made with rum and lemon rind – a must-eat local food!
Row to the Church of the Assumption – You can rent your own row boat and head out to the church that sits on an island at the heart of the lake. Maybe even do a little picnic.
A beautiful hotel in the city of Bled, just 300m from the lake. It's an old renaissance building that's been fully renovated and is super charming. The stone walls and wooden furniture makes it a quaint stay in Bled. Find the latest prices here.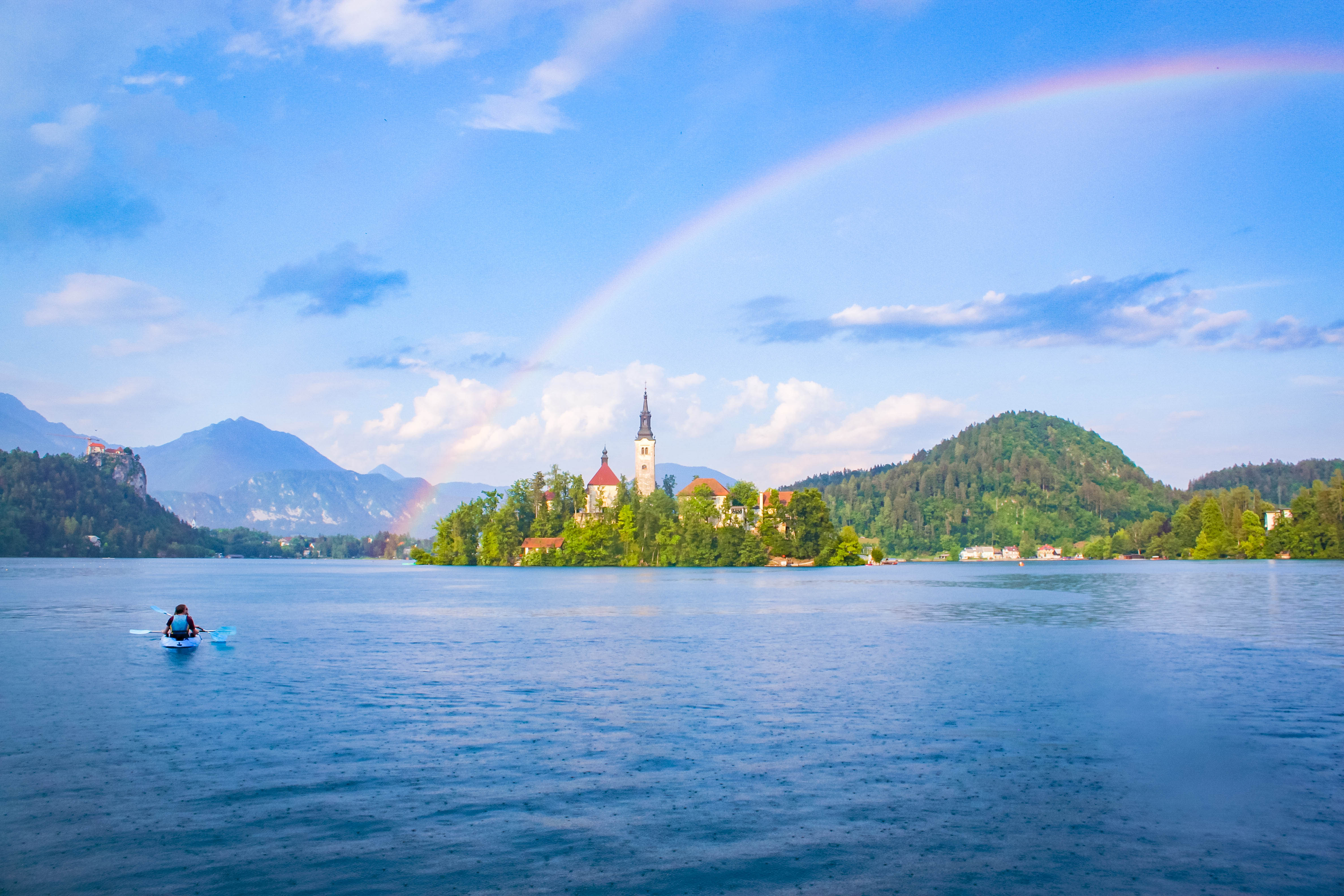 3. Maribor
Despite the popularity of Bled, it's actually Maribor Slovenia which is the country's second-largest city. The whole place has the charm and beauty of a piece of living renaissance art!
Wine is one of the defining aspects of Maribor Slovenia and the surrounding countryside, and it's one of the most perfectly preserved old cities in Europe.
Things to do in Maribor
Visit the Old Vine House – You can't come to Maribor Slovenia and not see the world's oldest grape vine for yourself. This 440 year-old plant still makes wine, which is these days reserved for being gifts to important visitors to the country.
Maribor Cathedral – This 900 year-old cathedral was original built in a medieval design and later overhauled into a more gothic vibe.
The Plague Column – A 300 year-old monument to the lives lost during the plague. A stunning piece of art and a worthy reminder of how precious life is.
This luxury glamping spot in a vineyard features a hot tub, complete relaxation, and a continental breakfast every morning. Find the latest prices here.
4. Piran
Once upon a time Piran was a quiet fishing town. Today, it's one of the top tourist destinations in Slovenia! Piran is defined by its stunning Venetian architecture, the great wellness spas, and its super-delicious local cuisine.
Things to do in Piran
Tartini Square – The first place you'll want to visit, to get a feel for the town, is Tartini Square. It's the wheel that the rest of the town spins out from. It also has a bell tower you can climb to see the city from.
Take a boat trip – Sailing out on a boat from the harbour gives you that ultimate feeling of freedom and a great photo angle of Piran.
Church of St. George – A renaissance church of gorgeous carvings that sits on the edge of the water.
A beautiful 4-star hotel on the water's edge which stands just 100m from Tartini Square. The hotel also has an aromatherapy boutique where you can enjoy saunas and massages. Find the latest prices here.
5. Koper
Koper is Slovenia's oldest town, and one of the few that lives on the coast. One area of Koper is known as the old city and was originally Venetian. Over the years it has been restored, but the history is still felt in its core.
There are also surrounding beaches near the town, so bring your swim suit!
Things to do in Koper
Climb the bell tower – One of the best things to do when you get to somewhere new is climb the highest tower or building and get a lay of the land. In Koper, that place is the bell tower.
Praetorian Palace – An 800 year-old seat of power in a Venetian gothic design that's all white walls, beautiful carvings, and gargoyles.
Cathedral of Mary's Assumption – A grand cathedral that's stood for 800 years. Probably the most beautiful piece of architecture in the area.
Situated near the edge of the water, this modern apartment in an old stone building is a stunning mix of styles. Here, you get a spacious home, full facilities, and an Italian breakfast every morning. And yes, Italian. It's 8 km from the border to Italy. Find the latest prices here.
6. Kranj
Kranj Slovenia is such an overlooked little town. It's situated between Ljubljana and Lake Bled, so a lot of people pass by, but few actually go. And that's a shame! From Kranj, Slovenia is open to you. You can get to Ljubljana, Bled, and the Vintgar Gorge super easily, and Kranj is a really idyllic little place in its own right.
Things to do in Kranj
WWII Tunnels – Built in 1944, these tunnels were to be used in case of air raids. Today, you can head beneath the city and explore them yourself! When it comes to what to see in Slovenia, this is one of the more unique experiences.
See the local art – The art centre, Layer House, displays some of the best art from Slovenian poets, painters, and photographers.
Hike the canyon trail – Head down out of the city to find a natural hiking trail along the Kokra River.
A cosy and private apartment in the very centre of the city, with all the furnishings and cosiness you need to feel totally at home. Find the latest prices here.
7. Bovec
The lovely town of Bovec is found at the edge of Slovenia's Triglav National Park. The park itself is enough reason to visit and stay for a few days. The views you'll get of the wild and rugged Slovenian mountains from every single street are unbelievable.
Things to do in Bovec
Rafting – Head out of town and into the Soca valley where you can try rafting down the rapids (if you dare).
Cliff jumping – Many areas of the river are calm pools with rocks jutting out above them – natural diving boards!
Hike to Virje Waterfall – A short hike from Bovec will take you to the beautiful Virje Waterfall – such a tranquil location.
A beautiful and grand building in the green hills of Bovec. Here you get a spacious modern apartment all to yourself with enough room for a family. Find the latest prices here.
8. Kobarid
Just 20 minutes drive from Bovec, you'll find Kobarid – a town of rich and deep history. The Battle of Caporetto, for example, was memorialised in Hemingway's masterpiece A Farewell to Arms.
Kobarid is nestled in the super beautiful Soca Valley, which is an absolute must-visit area with dramatic landscapes that mustn't be missed during your trip to Slovenia!
Things to do in Kobarid
Kobarid Museum – This town is defined by World War I, and at this museum you'll find exhibits which show some of the events from the war, which afflicted this town.
Bridge of Napoleon – An incredible bridge that crosses high above the Soca River, just outside Kobarid.
Xpoint – This is an agency who can get you out on the river to go rafting, kayaking, and other exciting water sports. If you want some real exciting things to do in Slovenia, they can get you to it!
Kozjak waterfall – a beautiful hidden waterfall inside a cave, a few kilometres from Kobarid.
This cabin has surrounding gardens and views of the mountains. You're 800m from the river here, and have a bright, beautiful apartment all to yourself. Find the latest prices here.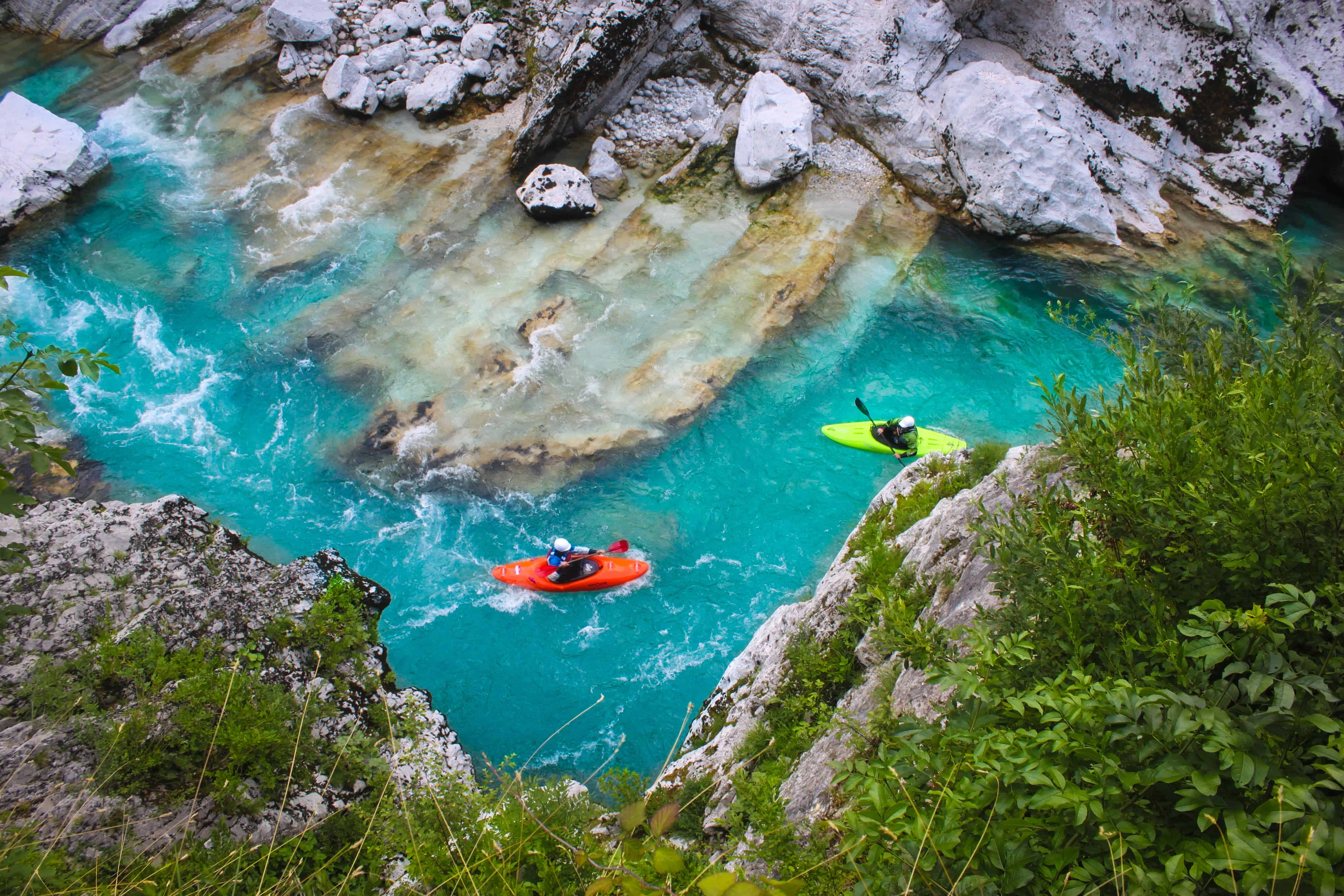 9. Kranjska Gora
Kranjska Gora is an alpine winter resort famous for being one of the best ski spots across all of Europe. Even more than skiing, you can also visit an awesome Russian chapel, which was originally built by World War 1 prisoners, as well as the beautiful Lake Jasna.
Things to do in Kranjska Gora
Hiking – There are over 100km of hiking trails to follow as you explore the hills and mountains of this wilderness area. Hiking itself is one of the best things to do in Slovenia.
Visit Lake Jasna – A lake surrounded by lush forests and rugged hills. You can swim here or just relax for the day.
Eat at Milka restaurant – a Serene place overlooking Lake Jasna which serves a variety of delightful local specialties.
A very modern apartment, complete with a huge TV and a fireplace. You'll feel completely at home in a beautifully decorated apartment in the rugged heart of Slovenia that is Kranjska Gora. Find the latest prices here.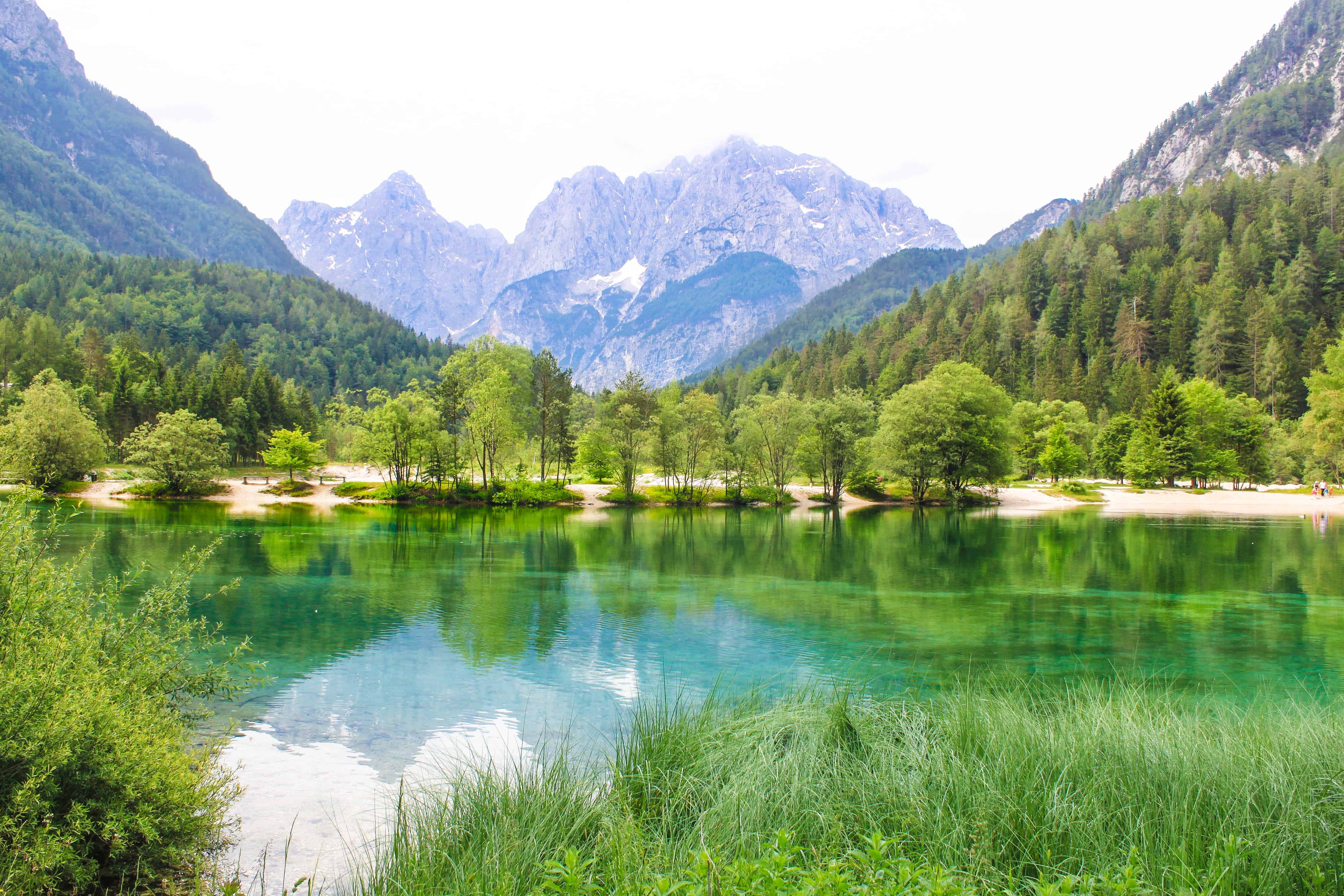 10. Ptuj
This quiet place is one of the lesser-known cities in Slovenia. It's a little paradise of rural life and ancient architecture. What was once a key location for the Roman empire as it moved across Slovenia is now a sweet and quaint town of colourful houses and a hilltop castle.
Things to Do in Ptuj
See Slovenia's oldest winery – Ptujka Klet is a winery that dates back to the 13th century! Here, you can learn about the long history of wine building.
Explore Ptuj Castle – A short hike up from the town takes you to one of the country's oldest castles where you can get a view of the entire town!
Visit the Orpheus monument – An almost 2000 year-old marble monument sits in Ptuj's Slovenian Square, weathered by time and all the more epic for it!
Bright and colourful rooms with the feel of a Spanish villa. Evenings of live local music. A gorgeous veranda that overlooks the town. This place is a little haven in the middle of Ptuj. Find the latest prices here.
FAQ – Cities in Slovenia
What are Slovenia's major cities?
Slovenia's major cities, ranked by population, are:
1. Ljubljana
2. Maribor
3. Celje
4. Kranj
5. Velenje
6. Koper
7. Novo Mesto
8. Ptuj
9. Trbovlje
10. Kamnik
11. Jesenice
Which cities to visit Slovenia?
There are several cities worth visiting in Slovenia, depending on your interests. Some of the most popular cities for tourists to visit include:
Ljubljana – the capital city of Slovenia, known for its beautiful architecture, charming cafes, and vibrant cultural scene.
Bled – a picturesque town located on the shores of Lake Bled, famous for its stunning views and outdoor activities.
Piran – a coastal town on the Adriatic Sea, known for its Venetian architecture and charming old town.
Maribor – the second-largest city in Slovenia, famous for its wine culture and historic city center.
Ptuj – a small town located in eastern Slovenia, known for its well-preserved medieval castle and charming streets.
Celje – a historic city located in central Slovenia, famous for its castle and old town.
Koper – a coastal city located in southwestern Slovenia, known for its Venetian architecture and historic old town.
What is the most popular of Slovenia?
Slovenia is a country with many popular tourist attractions, but one of the most popular is Lake Bled.
Lake Bled is a picturesque lake located in the Julian Alps of northwestern Slovenia, surrounded by mountains and forests.
Here, you can take a boat ride to the island in the middle of the lake, visit the medieval castle perched on a hill overlooking the lake, or simply enjoy the stunning views and outdoor activities such as hiking, biking, and swimming.
Before you go – don't miss out on these posts: