Psst! This post probably contains affiliate links, which means I earn a commission (at no extra cost to you) if you click through and make a purchase. As always, I only recommend products and services I trust.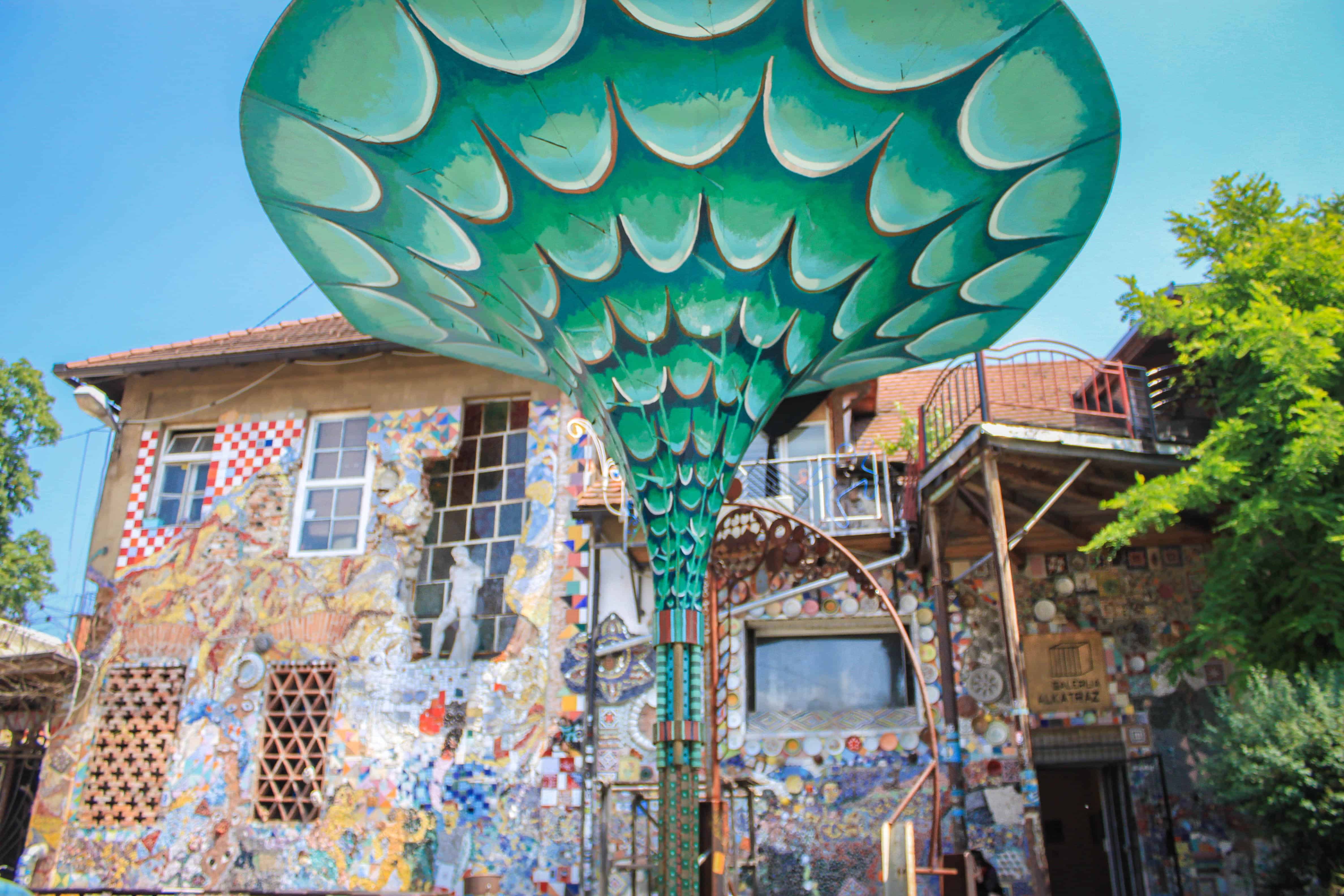 During my trip to Ljubljana a few weeks ago, I was introduced to one of the coolest neighborhoods I've seen: Metelkova.
Metelkova is an autonomous culture zone. A former military barracks. A town within the city, just a few minutes walk from Ljubljana's city center. When I first saw photos of it, I didn't find it inviting AT ALL. And it still isn't.
Errr, so why visit?
Well, because that's also what makes it charming. Metelkova is not your typical neighborhood. It has its own vibe, walls covered by urban street art and bizarre buildings with barred windows. It's weird, but in a good-way weird. It's a place for everyone. It's where artists, designers, punks, hippies, squatters and students hang out together. The creative ambience sets a relaxed atmosphere where no one cares what you look like or where you're from.
When I visited during the day, it was quiet but visually spellbinding. Kooky Gollum-looking creatures hanging from the buildings. Colorful graffiti on the walls, the streets, the ceilings, even on the trash cans. Art installations of bike parts, vivid masks, prison windows, bright-colored mosaic tiles, a spider sculpture made out of trees. Some of it was shocking while others resembled prestigious pieces of contemporary art.
When the sun went down, Metelkova really came to live. It has the city's best nightlife not to mention cheapest beer.
All in all, it's the perfect place for any alternative culture loving traveler, but not for romantic nights and family trips. I felt it was a safe place to visit, even after dark, and I will definitely visit again when I return to Slovenia.
21 PHOTOS OF METELKOVA, LJUBLJANA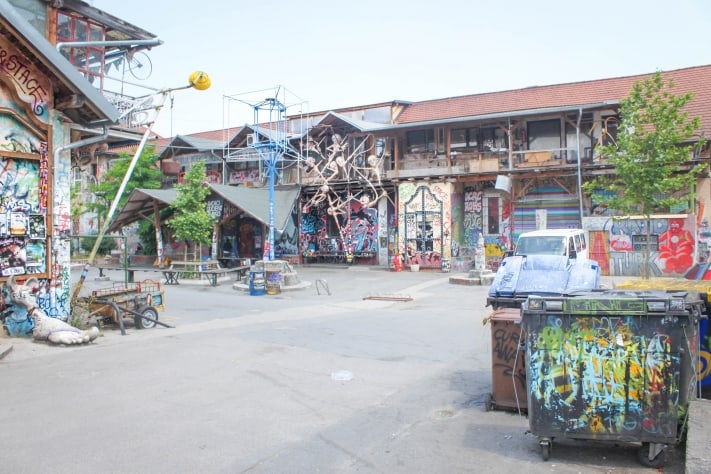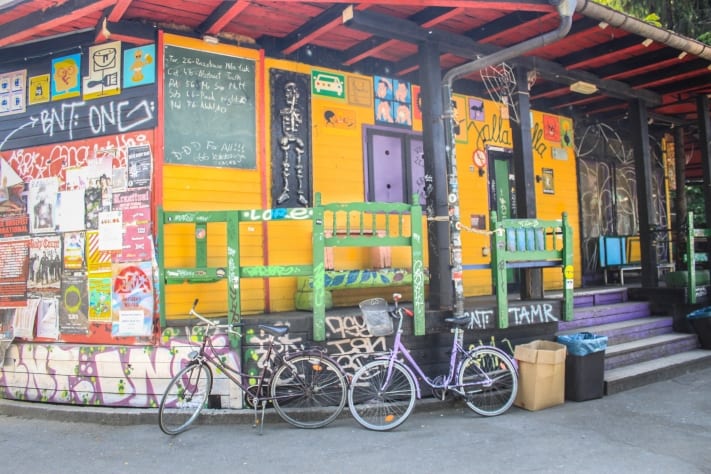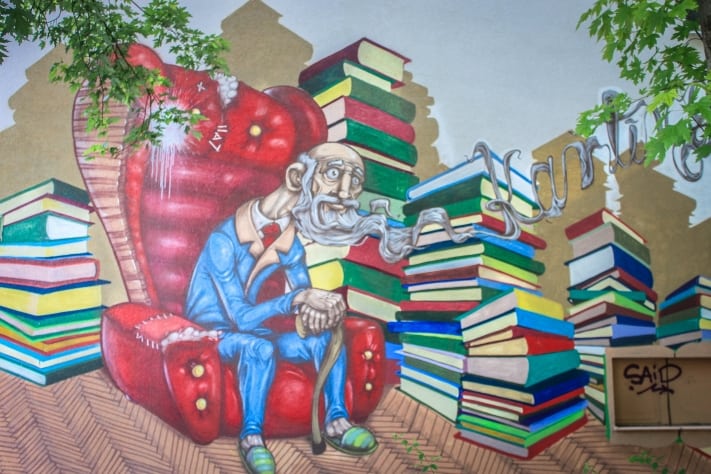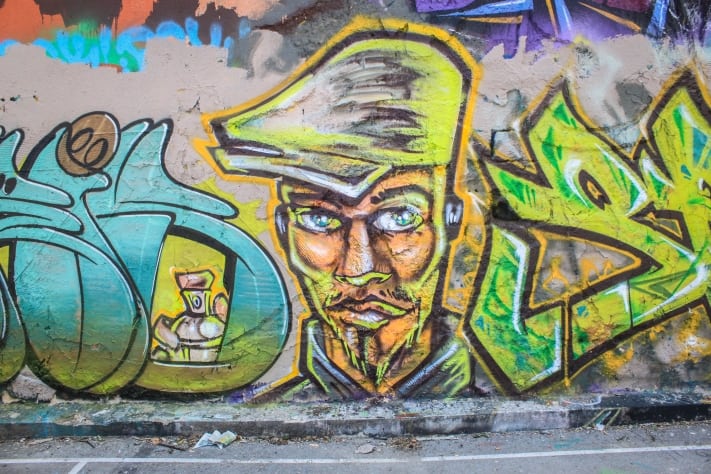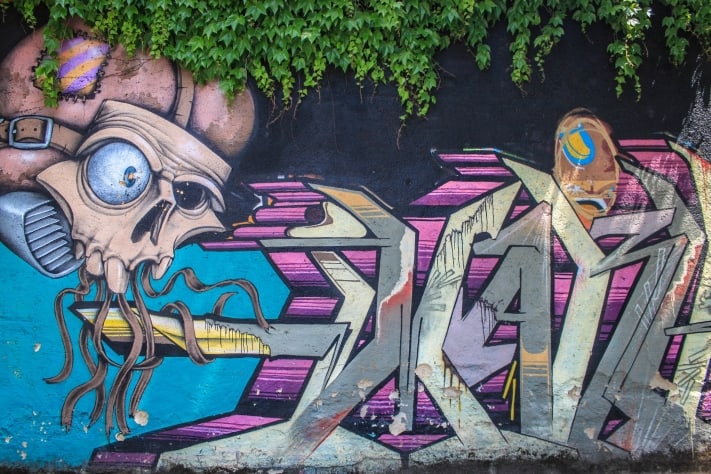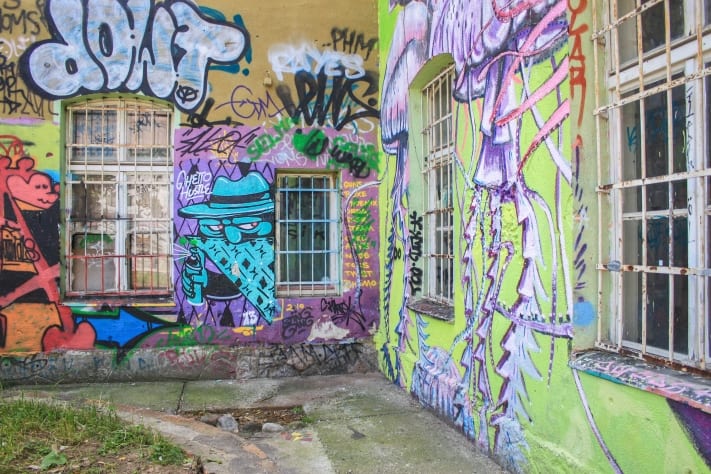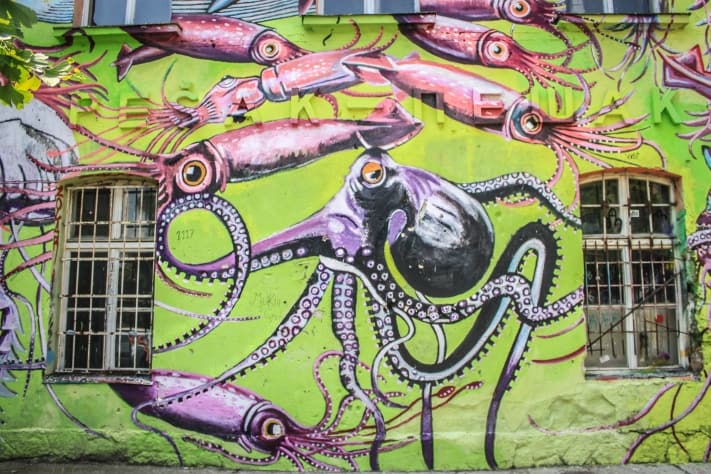 WHERE TO STAY – CELICA HOSTEL
Metelkova has a hostel, which is arguably the coolest accommodation in town. It's called Celica Hostel and used to be a prison, but today it's re-designed into hostel rooms with bars at the doors intact. If you fancy spending a night behind bars, this is the most comfortable cell you'll find.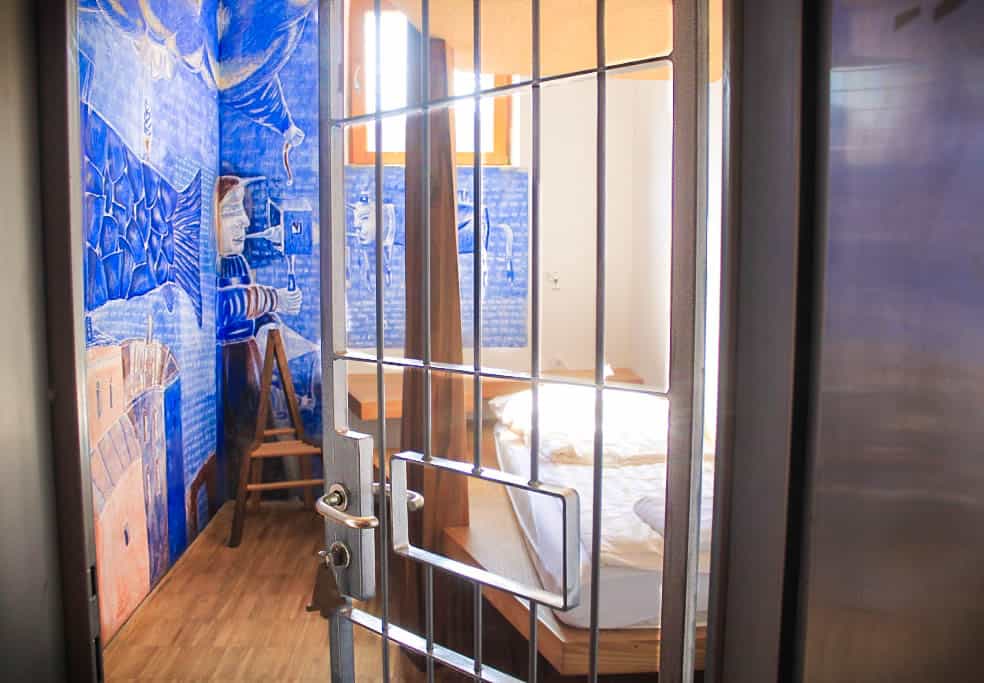 Many thanks to Celica Hostel for generously hosting me in Ljubljana. As always, all opinions and thoughts are my own, regardless of who is footing the bill.
Where's the funkiest place you've been?
Pin to Pinterest