Psst! This post probably contains affiliate links, which means I earn a commission (at no extra cost to you) if you click through and make a purchase. As always, I only recommend products and services I trust.
Looking for things to do in Montenegro? I recently spent a week there, based in the historical town of Kotor. Montenegro is a small country, but what it lacks in size, it makes up for in beauty. It's one of the youngest countries in the world and tourism hasn't entirely made its way there. If you ask me, now is the best time to visit. There's a few things you should be aware of though.
Read next: Montenegro Travel Guide | Epic things to do, hotels and budget (2019)
Firstly, most sites in Montenegro can be reached by bus or car, but if you choose to join a tour, I strongly advise you to find a reliable company. I cannot stress this enough, especially because I was unlucky with mine. Secondly, beware of traffic on the twisty mountain roads. There are no lights in most tunnels and local drivers can be aggressive and reckless.
Here are 10 popular things to do in Montenegro:
MORE MONTENEGRO TRAVEL TIPS: GET MAPS, ITINERARIES AND MONTENEGRIN PHRASES
1. THE HISTORICAL KOTOR
UNESCO World Heritage Site
Kotor is the most charming place I visited in Montenegro. Kotor is a medieval town with an old UNESCO protected Old Town surrounded by fortresses and a wall. As opposed to the neighboring city Budva, it's historical, more intact and way less crowded by tourists. If you're in the area, make sure to visit Perast, which is easily reached by local bus or taxi.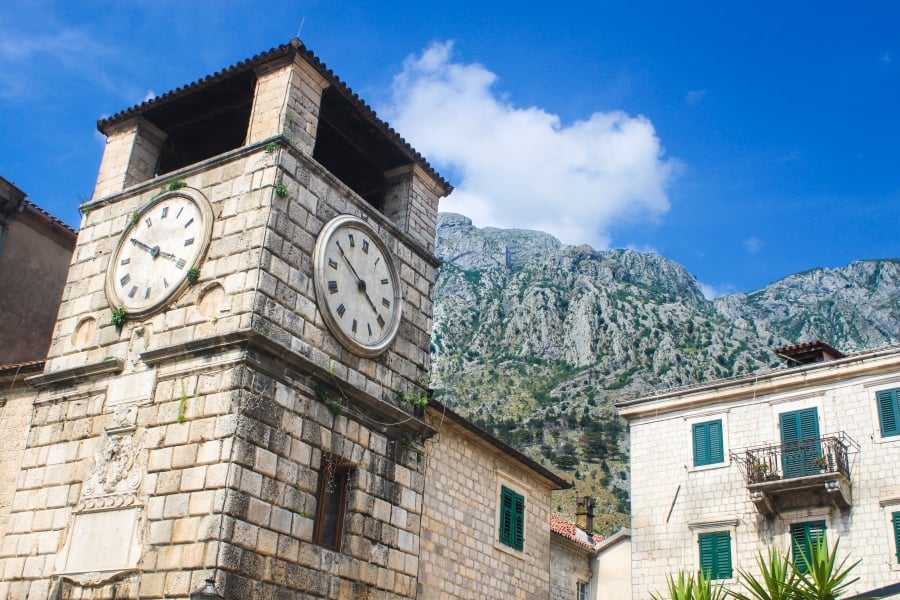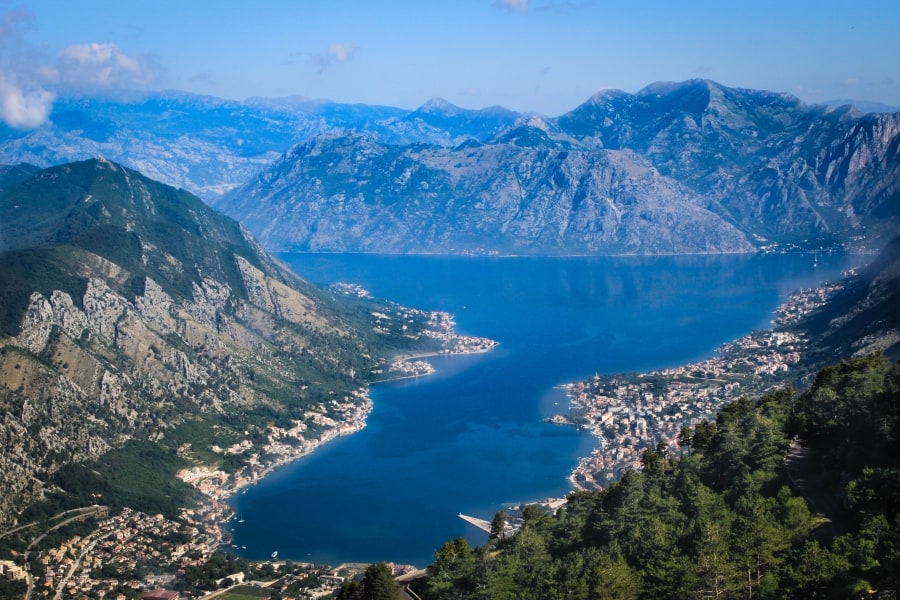 2. BUDVA
Ideal for swimming and partying
Only 30 minutes from Kotor, you'll find Budva; the center of Montenegrin tourism. The city of Budva is 2,500 years old and is known for its medieval walled city with sandy beaches and diverse nightlife. I didn't get the best impression during the short time I spent there and I liked Kotor much better. Budva has beaches, new fancy hotels and clubs, but to me it seemed a bit ruined by tourism.
Read next: How to Rent a Car in Montenegro (Plus a Road Trip Itinerary)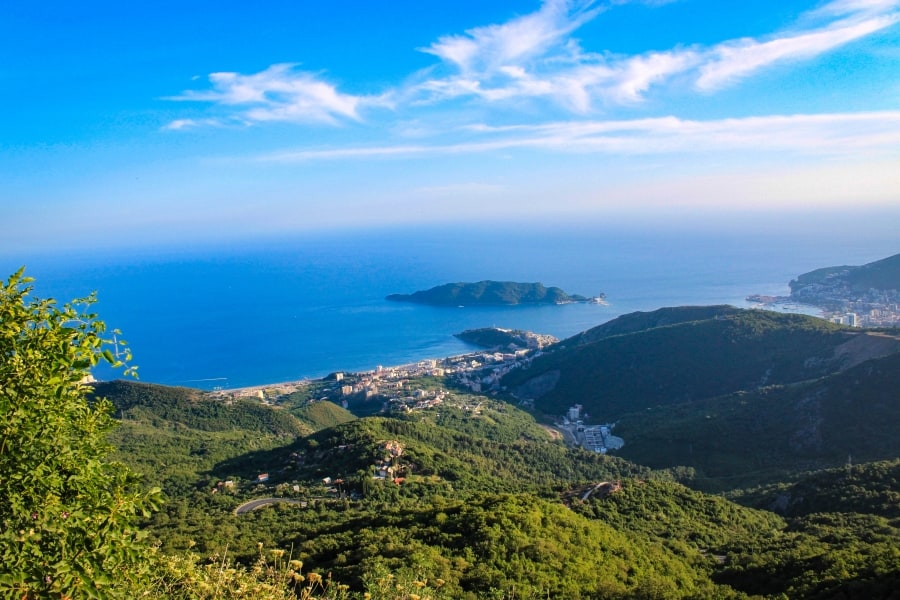 3. LOVCEN NATIONAL PARK
Entrance fee = 3 euro
Lovcen was beautiful. One of the main reasons to visit the national park is to see the mausoleum of Petar II Petrović Njegoš (1813-1851). He was the Prince-Bishop of Montenegro and a beloved political and cultural leader. He was buried on a mountain top in Lovcen and his mausoleum is reached by a hike up 400 steep steps.
Although the mausoleum is mostly a Montenegrin thing, the view is definitely worth the journey up the zigzagging mountain.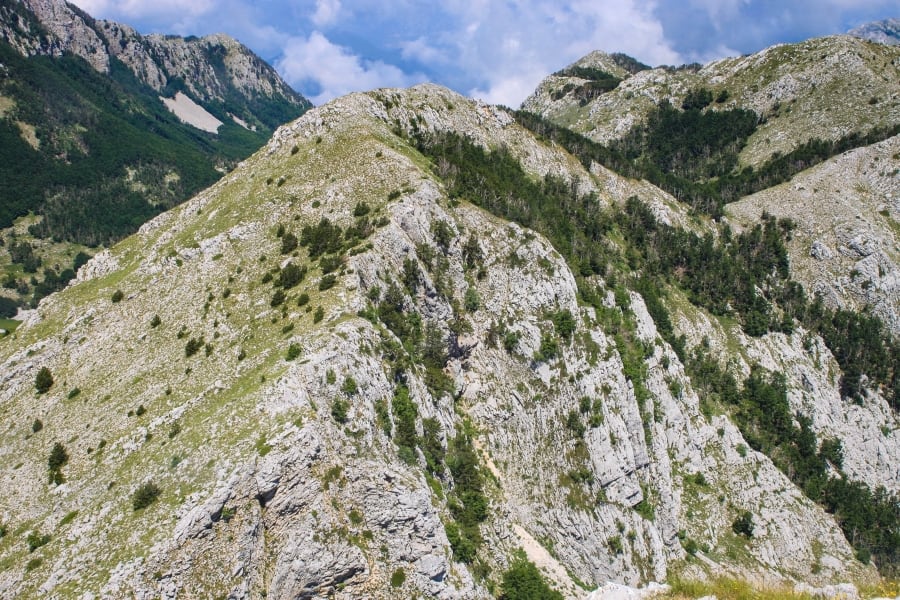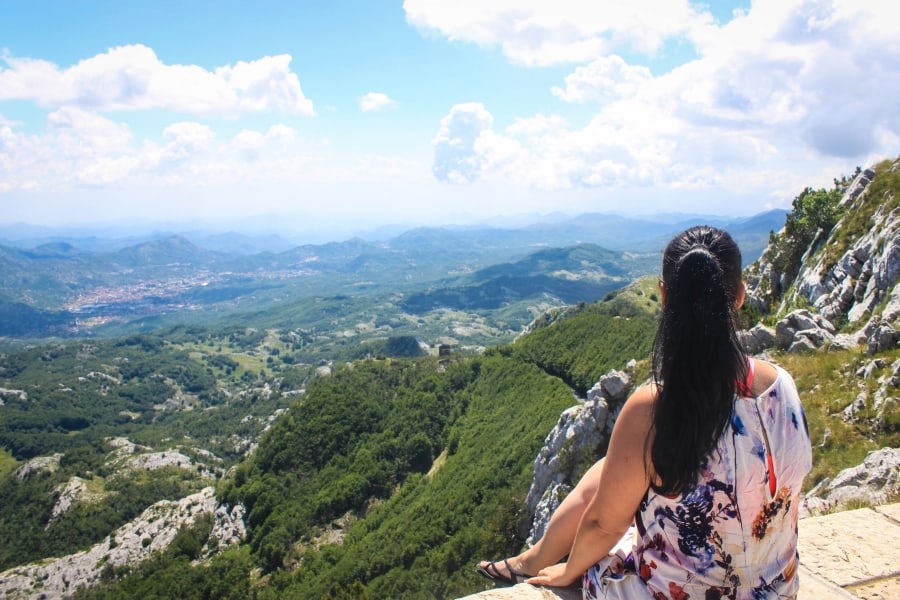 4. OSTROG MONASTERY
Free entrance, but it is required to cover your shoulders, arms and knees. Women must cover their heads with scarfs.
Ostrog; a Serbian Orthodox monastery, should definitely be on your list of things to do in Montenegro. Not only is it unique because it's carved almost in its entirety in a vertically positioned mountain cliff, but it's also the most important Orthodox site in the country. It was built in the 1600s and is incredibly impressive. I loved the serenity and relaxing monk-tunes in the background.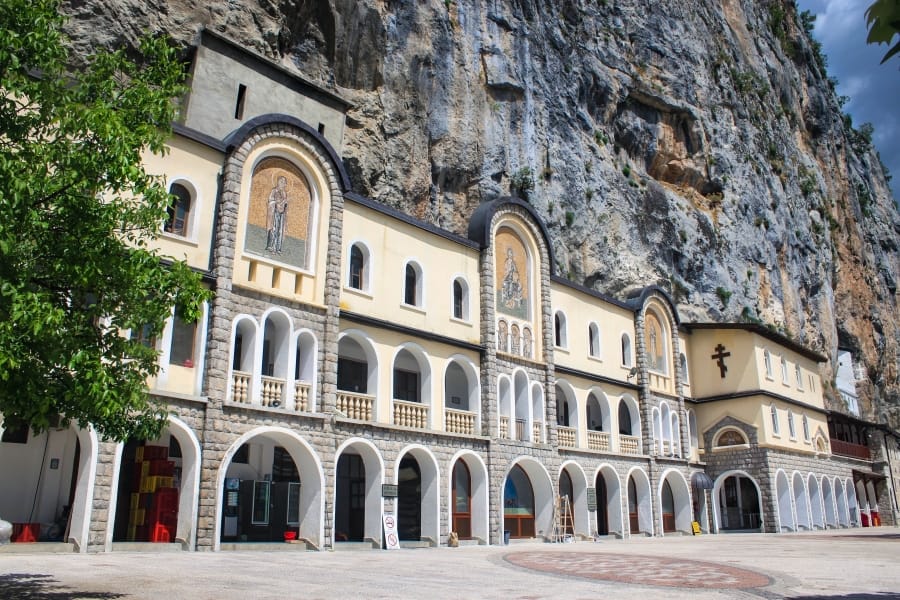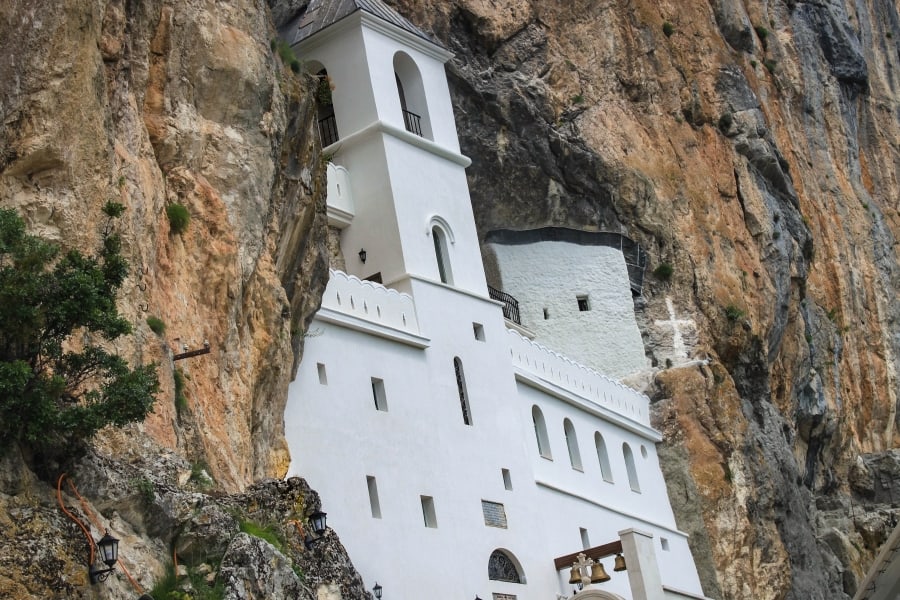 5. MORACA MONASTERY
Peaceful place and very quiet
Another beautiful monastery is Moraca. If you're coming from Kotor, it's on the way to Durmitor and well worth a visit.
The monastery still has a few monks on site and is one of the better known medieval monuments of Montenegro. The main church is painted and a monk will interpret the paintings for you in the areas that tourists can visit. Entry guidelines are not as strict as Ostrog's, but you should still be respectful and cover your shoulders.
6. SKADAR LAKE
UNESCO World Heritage Site
This freshwater lake straddles the borders of Albania and Montenegro and is surrounded by dramatic karst mountains and rocky shores. The lake is home to a variety of wildlife with more than 260 species of birds, traditional fishing villages, monasteries and beaches.
Many Montenegrins regard this area as their country's heart and soul.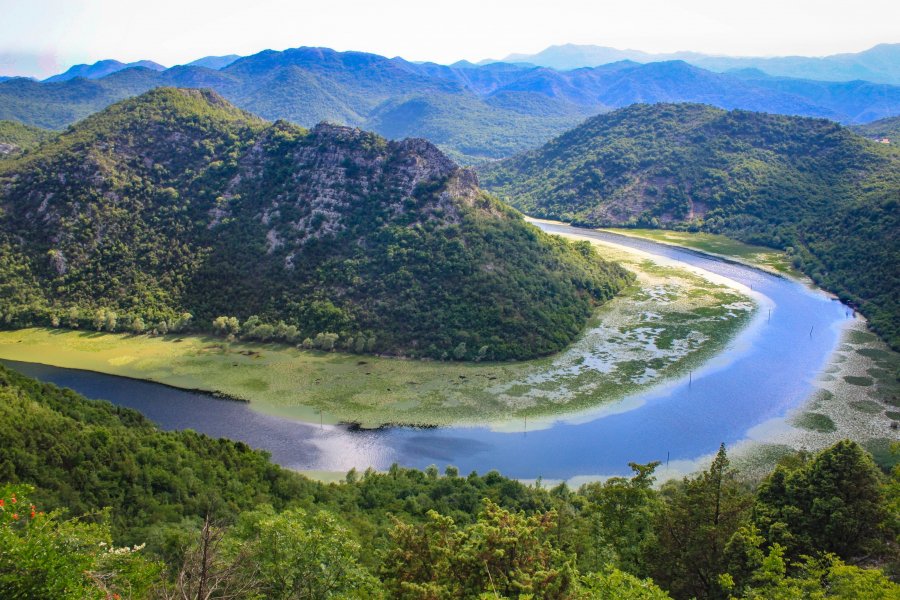 7. DURMITOR NATIONAL PARK
UNESCO World Heritage Site
The main reason I wanted to visit Montenegro was to see Black Lake. The lake is in Durmitor National Park, which is home to beautiful lakes and mirrored waters, but also hosts majestic mountains and canyons. If you're lucky, you might see brown bears, wolves, wild cats, eagles and owls.
8. CETINJE
Historical and cultural city. Montenegrin capital until 1946
The former capital of Montenegro is only a short bus ride from Budva (30 minutes). It's a quiet town, full of culture and medieval architecture. Although it's not a reason to visit Montenegro, it will be worth the brief time you spend here.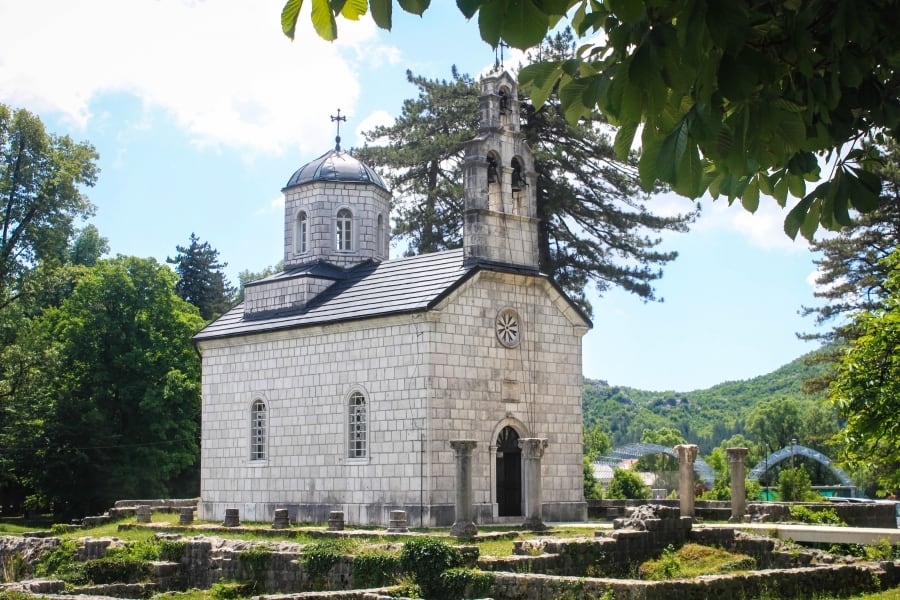 9. TARA RIVER CANYON
The deepest canyon in Europe
Tara river canyon is the deepest in Europe and it cradles the wild Tara River with its sapphire blue and emerald-green waters. It stretches for 144 kilometers and creates the perfect place for white water rafting and other outdoor adventures.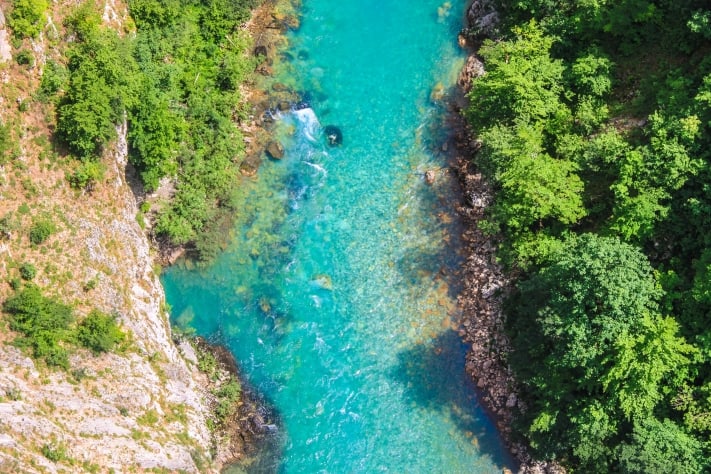 10. DURDEVICA TARA BRIDGE
Great for zip lining and river rafting
On my way to Durmitor, I passed Durdevica bridge. It's in the North corner of Montenegro and a bit far off if you're not combining a trip there with another site. The bridge itself doesn't take more than 15-20 minutes to visit, but there's rafting and zip lining right next to. I heard the price for river rafting is $40 per person, but I didn't try it myself so I can't say for sure.
BEST HOTELS IN MONTENEGRO
The best place to base yourself while exploring Montenegro is Kotor. Not only is it a stunningly beautiful bay surrounded by mountains and a scenic view, it's also easy to get from to and to. Here is a few of the best hotels in Kotor.
Muo Apartments – The view from this hotel would be reason enough to book a night here – it's so breathtaking. The rooms here are stylish, lovely bed and there's a pool. It's just 100m from the beach and 1km from the city center – perfect location. Click here to see the latest prices.
Palazzo Radomiri – A romantic boutique hotel in an 18th-century Baroque stone building, overlooking Kotor Bay. There's a beautiful courtyard restaurant and a stone quay for bathing, an outdoor pool and a small spa. I loved the free yoga in the morning! Click here to see the latest prices.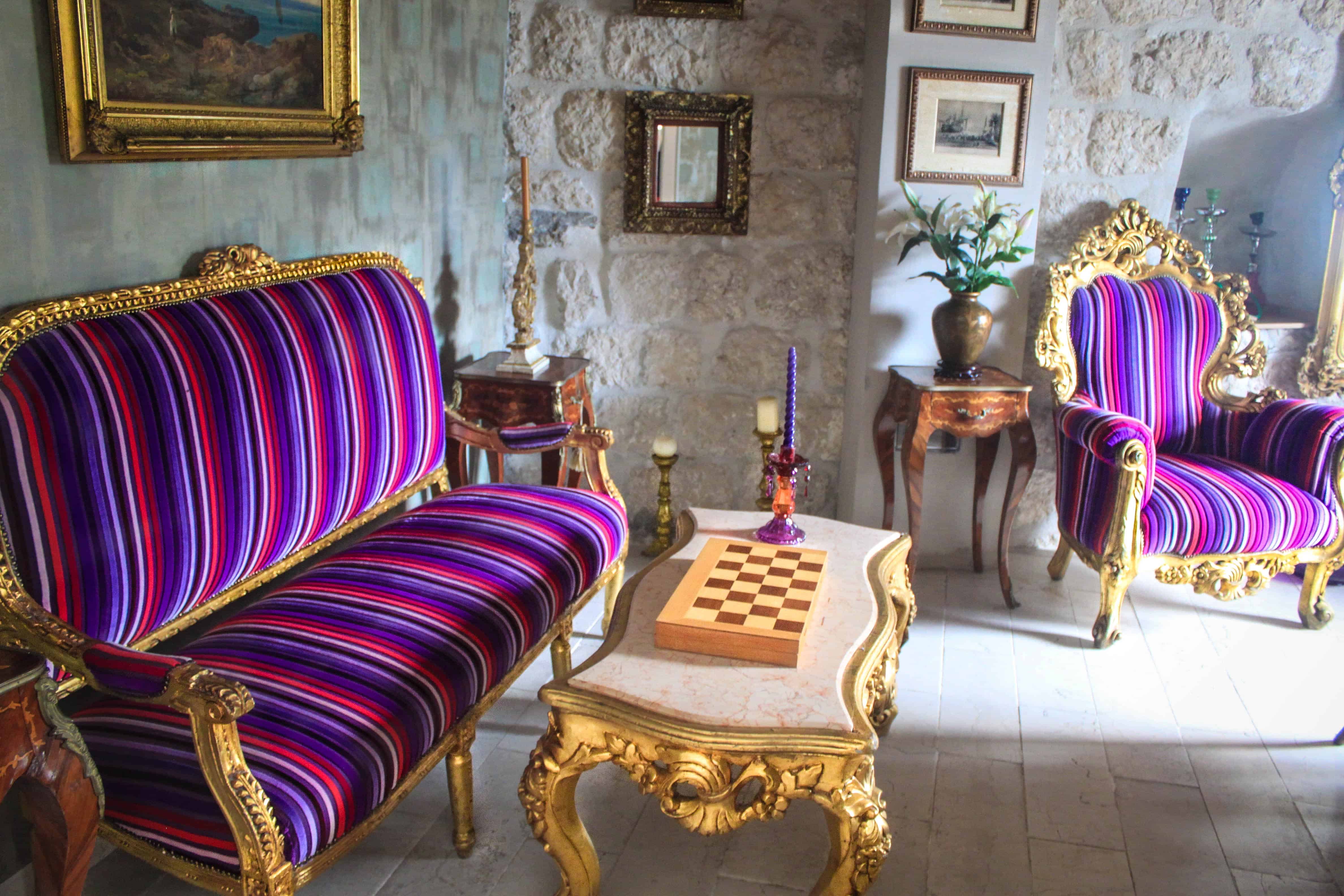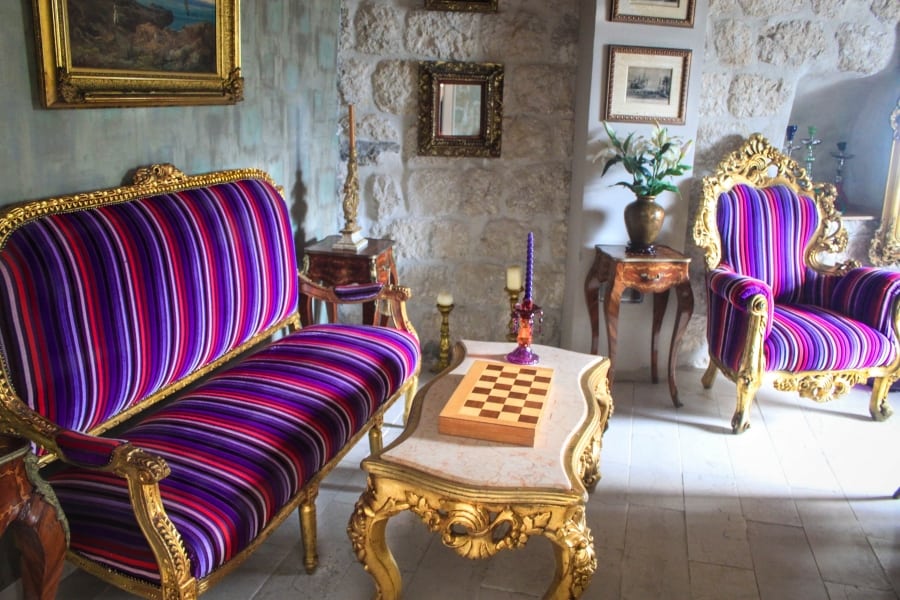 Have you been to Montenegro? Would you go?
Pin to Pinterest