Budget for 2 Weeks In The Philippines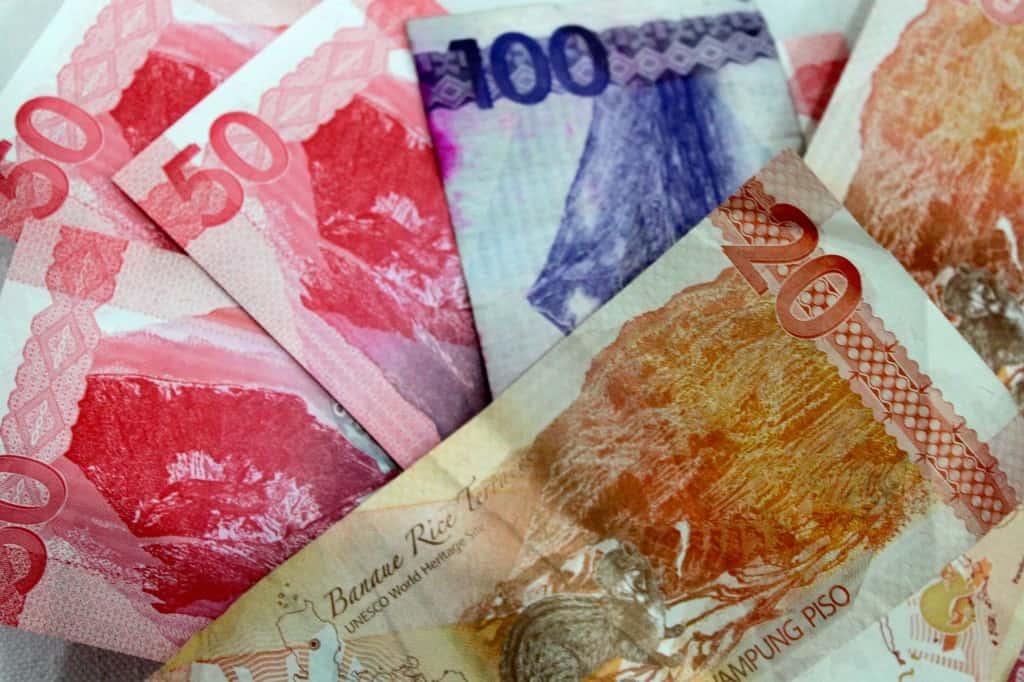 Wondering how much it costs to travel in the Philippines? I've shared our complete budget for 2 persons below.
This post contains referral links for products I love. Adventurous Miriam earns a small commission at no extra cost to you if you make a purchase through my links. Thank you for your support ♡ Learn more
BUDGET FOR 2 WEEKS IN THE PHILIPPINES
I traveled around the Philippines for 2 weeks and spent a total of $1,155 USD. At no point did I feel like I was living on a tight budget – in fact, we splurged on most things and stayed in nice hotels and hostels.
We each spent $82,5 per day, but you can easily do it much cheaper than that. Just head over to eTramping where Agness & Cez explain how they managed to only spend $14,92 per day!
Here's my mid-range budget from A to Z for 1 person:
2 weeks = $1,155 USD per person
TRANSPORTATION = $159,7
The Philippines consist of 7,000+ islands so it takes a lot of planning and time to get around. Also, Cebu Pacific Airlines has a tendency of canceling or delaying their flights due to bad weather, so this is also something you must take into account. We flew with them 4 times and they were delayed twice – one of which made us late for our connecting flight.
Rent of scooter ($14)
We rented a scooter for two days on Panglao which gave us a discount. If you rent it for one day only, expect to pay $13 plus gasoline.
Domestic flights ($95)
We had three domestic flights: Manila – Cebu (Airasia), Cebu – Kalibo (Cebu Pacific Airlines) and Kalibo – Manila (Cebu Pacific Airlines) and they were all inexpensive. If you're heading to Boracay, you can fly to Kalibo or Caticlan, but Kalibo is way cheaper, so I would recommend you to go for that one. It will take you 1,5 hours longer in a minivan, but we're talking about a price difference of nearly $100!
Ferries ($16.7)
Ferries from Cebu to Bohol ($11) and Kalibo to Boracay which included minivan and boat ($5,7).
Fees ($24)
We paid environmental and terminal fees on the ferry to Boracay and Bohol, and they charged $3,4 for storing our luggage. We also paid an airport fee ($13) when we left the country.
Local transport ($10)
In the Philippines, you can get around by taxi, tricycle (tuk-tuk) or jeepney (local transportation). The two latter are the cheapest and you need to agree on a price before you get in. Most taxis charge by meter.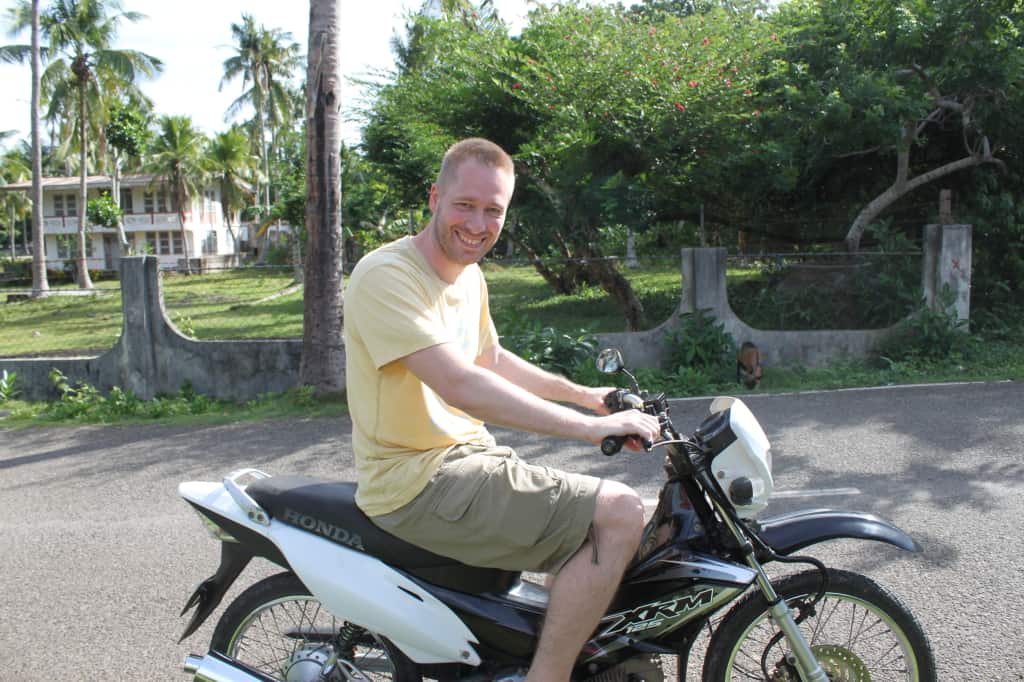 FUN & TOURS = $50,3
In general, all tours on Bohol and Panglao are inexpensive, but when you get to Boracay, expect prices to be doubled.
Helmet diving ($28) was a fun water activity we did in Boracay. As this is a really touristy place, you can expect all water activities to cost around $28-$35.
Visiting the Tarsier Sanctuary ($0,9) was the best experience I had on Bohol. These cuties were so tiny and adorable and at an entrance fee of less than a dollar, it's definitely worth both the time and money.
Hinagdaman Cave ($0,4) is on Panglao and easily reached by scooter, jeepney or tricycle. We paid an entrance fee when we got there, and one of the local guys showed us around the cave.
Chocolate Hills ($1)
Massages and spas ($20). We got a discount at our hotel (Surfside Resort and Spa) in Boracay, but if you go to the beach, you can find massages for $9 per hour.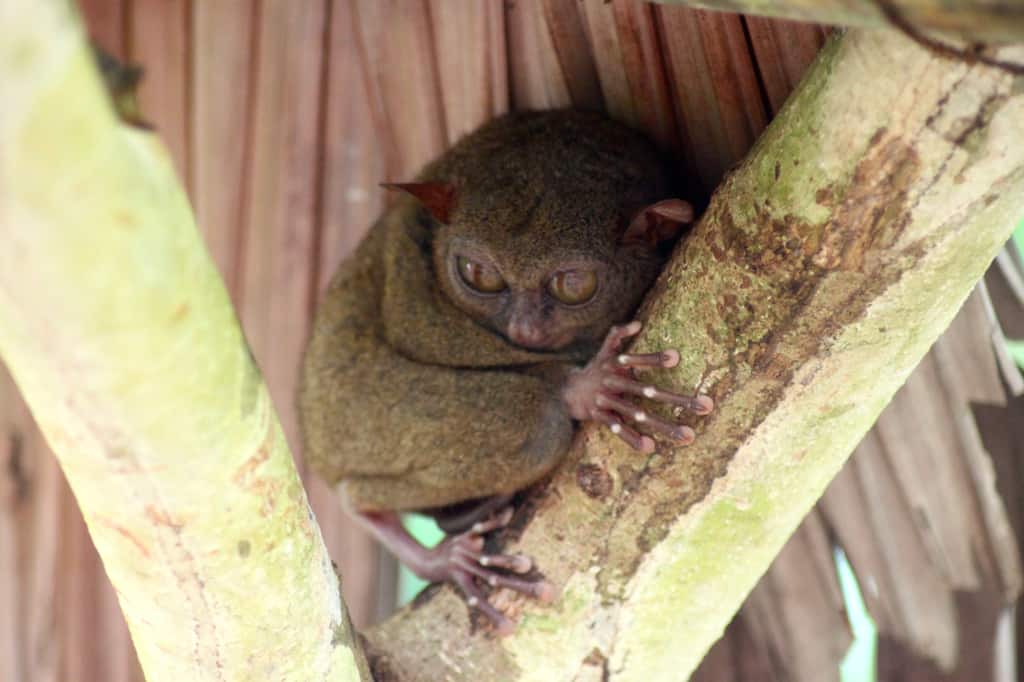 ACCOMMODATION = $659
Accommodation was our obvious budget buster! Even though general lodging in the Philippines are high standard, we had decided to stay comfortable so we spent a little extra.
Again, everything is more expensive in Boracay, but if you visit during low season as I did, you'll be able to get nice hotels at a decent price. My favorite stay was at Surfside Resort and Spa, which is a Japanese owned hotel only a few meters from the beach. There were so many details that made this hotel better than most and the service and staff were top-notch!
Other great hotels include: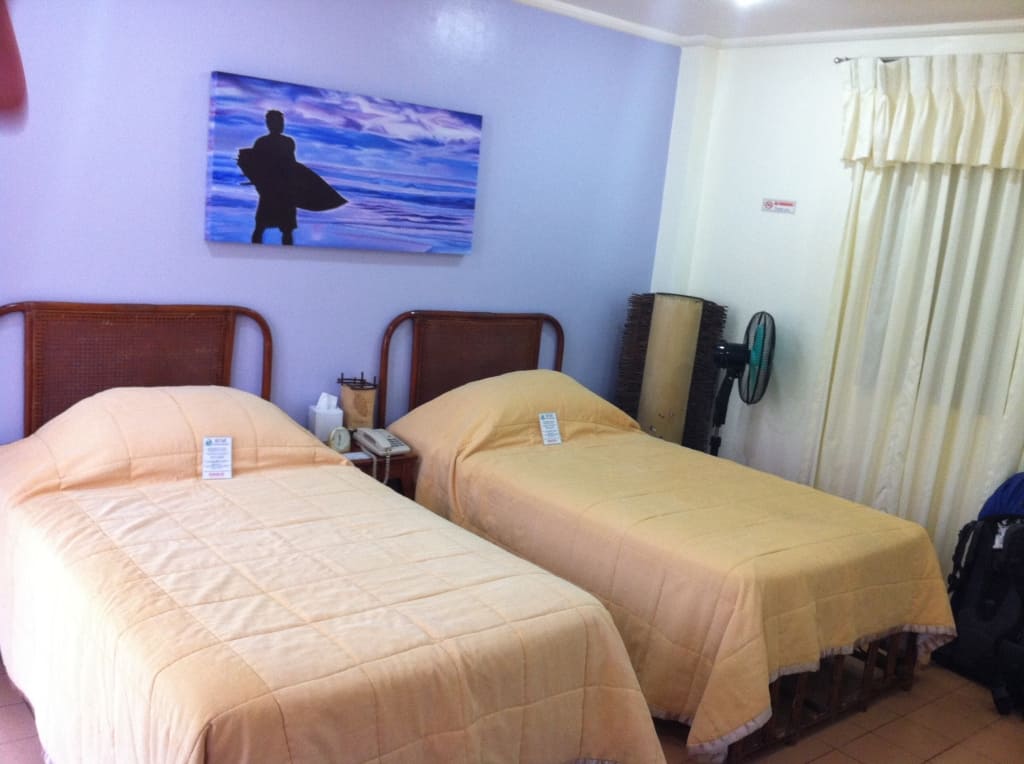 FOOD = $286
Like everything else, the food on Boracay was also expensive. Expect to pay almost double price here ($20 per day) compared to Bohol ($13 per day). We mostly had International food, Japanese and Thai, which is more expensive than local Filipino food. The standard of cooking in the Philippines is quite high, so I wouldn't worry about getting sick.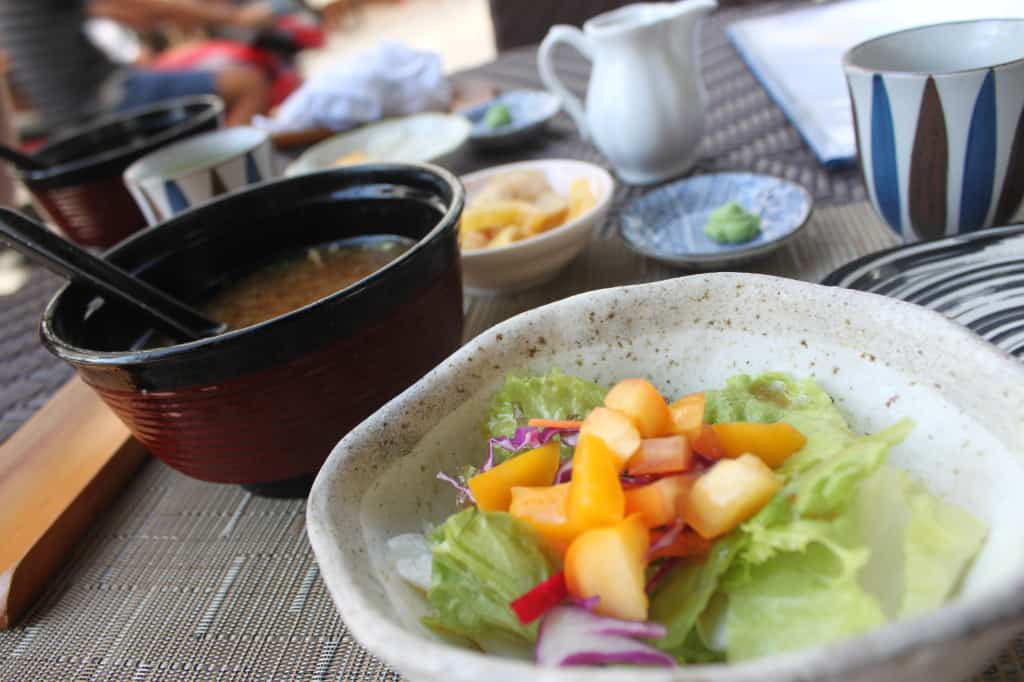 EXTRA EXPENSES
Our flight to Manila was delayed by two hours which meant that we missed our connecting flight to Cebu and had to buy new tickets for $67 per person. Also, we decided to change our flights out of the country and fly to Cambodia which costed us an additional $162.
It ended up being cheaper to buy a new ticket than changing it (which would have costed $54 with Cebu Pacific Airlines). If I have learned anything from traveling in the Philippines it is that you should always have at least 3 hours in transit if you have a connecting flight. These extra expenses are not included in this budget.
In typhoon season, the weather can be rough which means that Cebu Pacific Airlines can cancel or delay your flights. If they cancel, you will get a new flight, but if you have a connecting flight with another airline, you will lose it.
FREE ACTIVITIES IN THE PHILIPPINES
TIPS ON SAVING MONEY IN THE PHILIPPINES
WEATHER AND WHEN TO GO
The weather in the Philippines is unpredictable. You can come in high season from January to March and experience heavy rains, and you can get bright blue skies in low season.
Typhoon season is from June to December with November having most typhoons. I was there in July during typhoon Glenda that hit Manila and Luzon (the North). Luckily, we were on Boracay and only got bad weather for three days or so. The photo below is taken the day before the typhoon hit.
I would say that Boracay is easily visited during low season whereas Bohol was cloudy. You can still do the activities and have a good time, but if sunshine and blue skies are imperative to your travels then Bohol is probably better to visit in high season.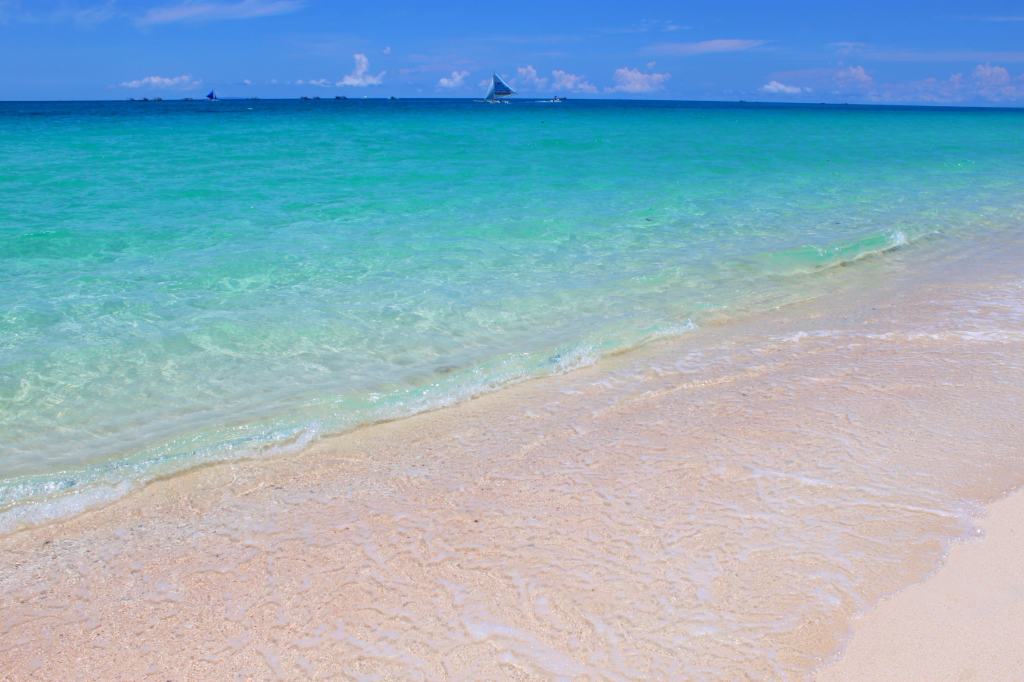 The sunsets on White Beach are incredible!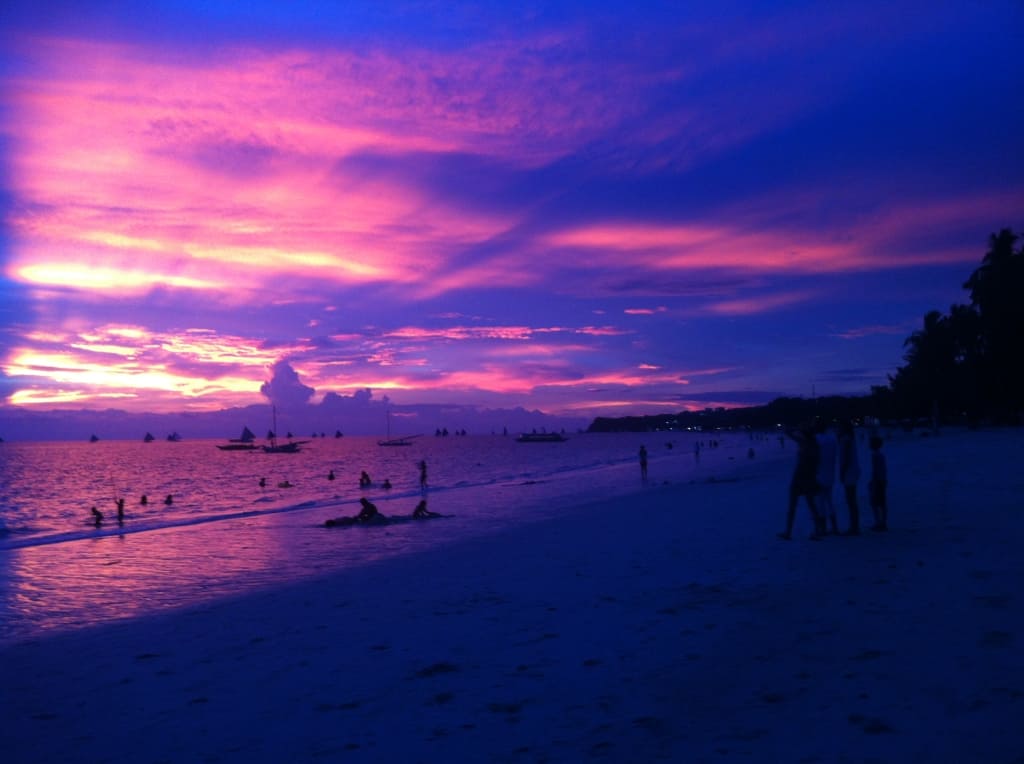 More posts from the Philippines you might like
Pin it!