10 best Finnish food in Helsinki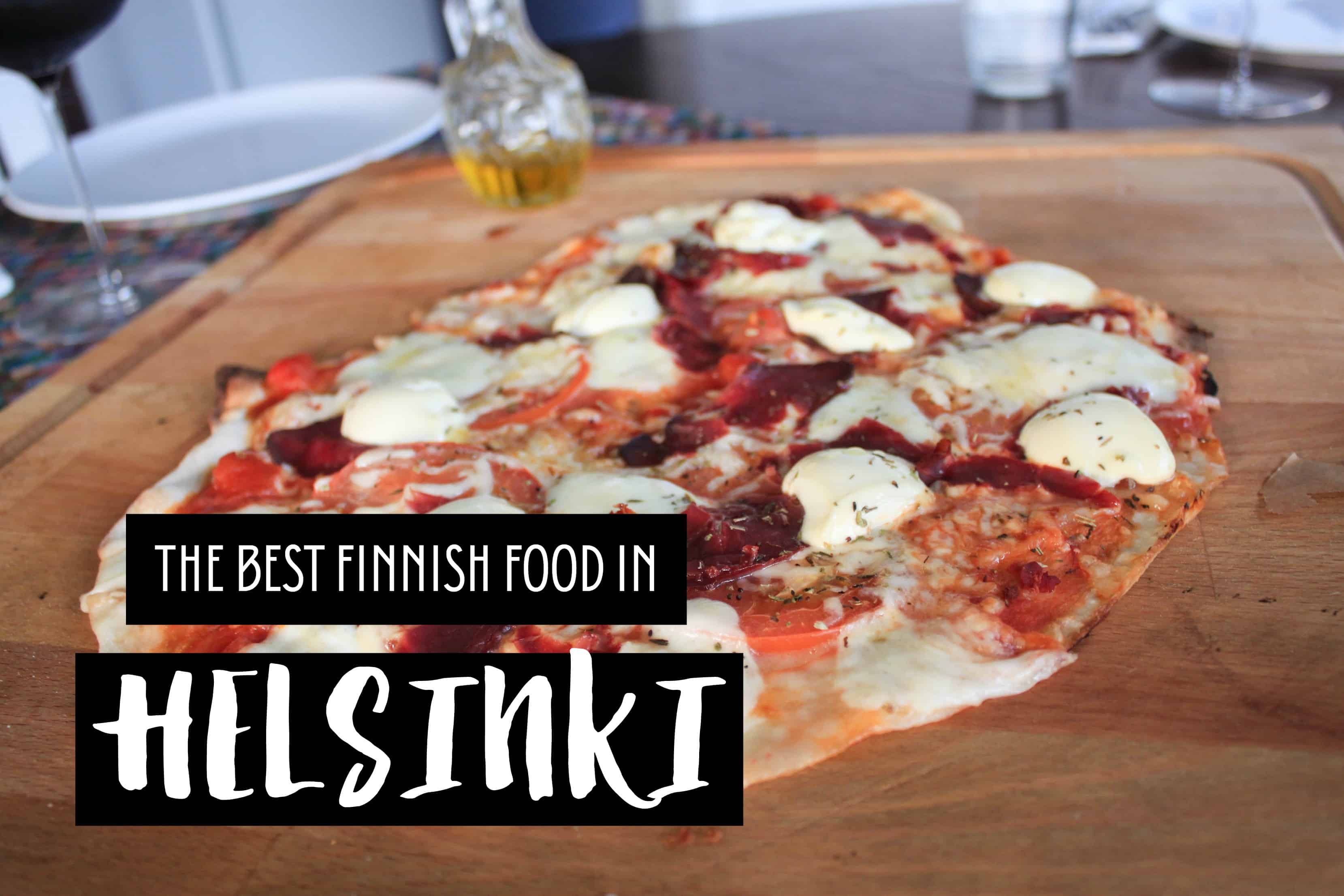 Looking for the best traditional Finnish food in Helsinki? You've come to the right place.
Finnish food is simplistic, fresh and rustic. If you're visiting Helsinki, you're in for a treat, because there are plenty of great restaurants, cafés and street food to choose from.
Here is your guide to the tasty food in Helsinki, Finland.
This post contains referral links for products I love. Adventurous Miriam earns a small commission at no extra cost to you if you make a purchase through my links. Thank you for your support ♡ Learn more
Finnish food in Helsinki
Finnish food is very simple with few spices. That means you'll really taste the flavours of the ingredients. Like the rest of Scandinavia, this Nordic food emphasises sustainability and freshness by using seasonal and local foods.
Traditional foods in Finland typically include mushroom, vegetables and fish, pork, beef or reindeer. Arctic wild berries and wholemeal like rye, barley and oats are also a staple of the Finnish diet.
Finnish breakfast consists of bread with cold cuts, marmalade or cheese, oat porridge (puuro) or yogurt with toppings. Karjalanpiirakka is a classic Finnish breakfast dish.
Finnish desserts include many sweet delights! Some of the more popular desserts are cinnamon buns – korvapuusti, which is Finnish for "slapped ears" and Runeberg torte; a rum soaked muffing, named after a national poet.
Best restaurants in Helsinki
You have a lot of great restaurants, cafés and street food to choose from in Helsinki. These are some of the best ones:
Breakfast: Cafetoria Roastery is a cosy little place for coffee enthusiasts. They have pies, croissants and sandwiches for breakfast.
Lunch: Green Hippo Punavuori is great for lunch. Go there for the fresh and very Instagram-friendly food.
Snacks: Try the liquorice (salmiakki). It's world-known, and Scandinavia is where to get the original and best kind.
Street food: You'll find lots of street food in Helsinki. Try the very popular Street Gastro or get a falafel at Fafa's or a burger at Naughty BRGR.
Dinner: Restaurant Lappi serves authentic Finnish Lappish food, like reindeer. A unique place. If you're looking for the best burgers in Helsinki, go to Kuja Bar and Bistro.
Michelin-star restaurants in Helsinki
Helsinki is a great place for foodies, and it currently claims six one-star Michelin restaurants:
Grön
Restaurant Palace
Restaurant Demo
Restaurant Ora
Restaurant Olo
Inari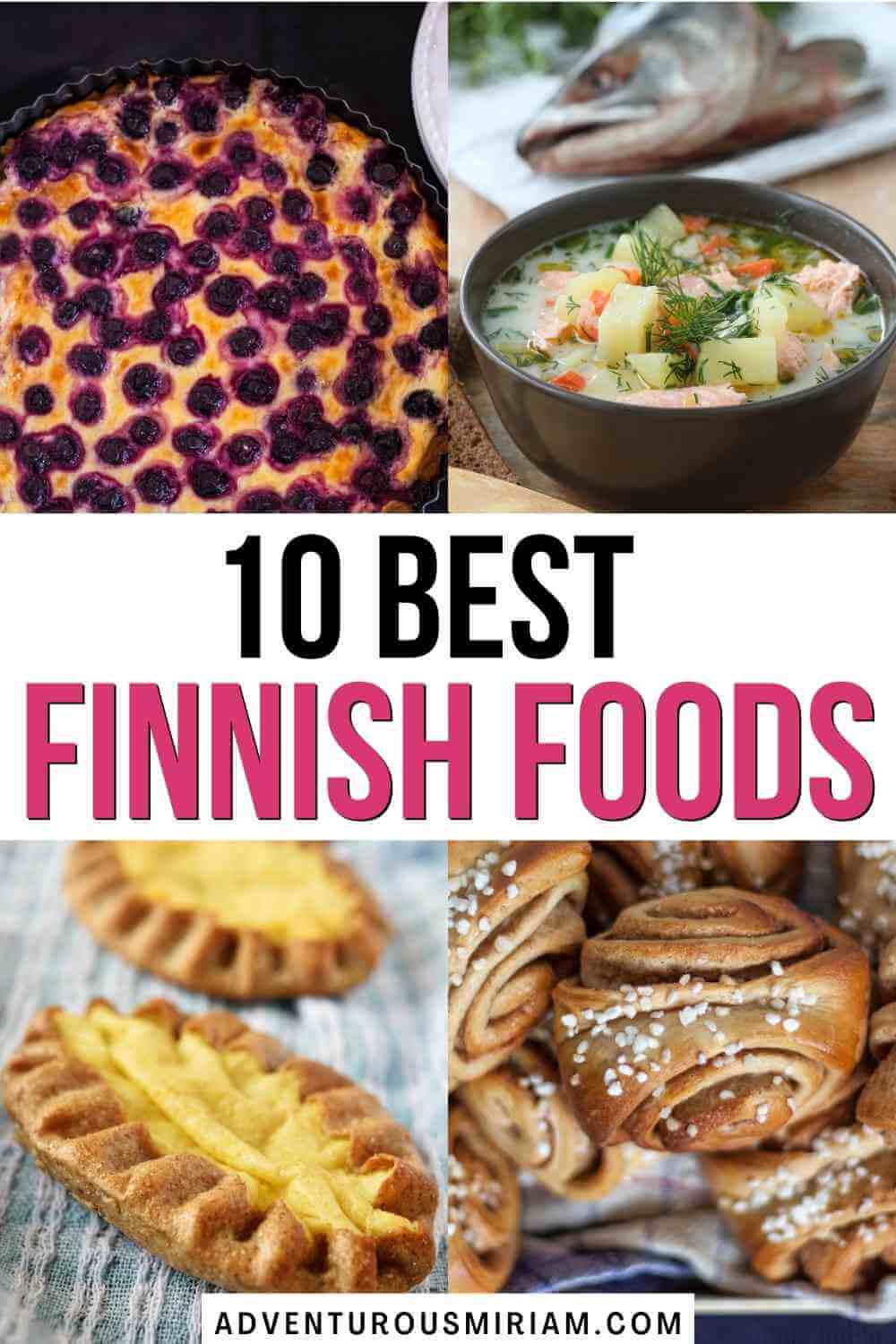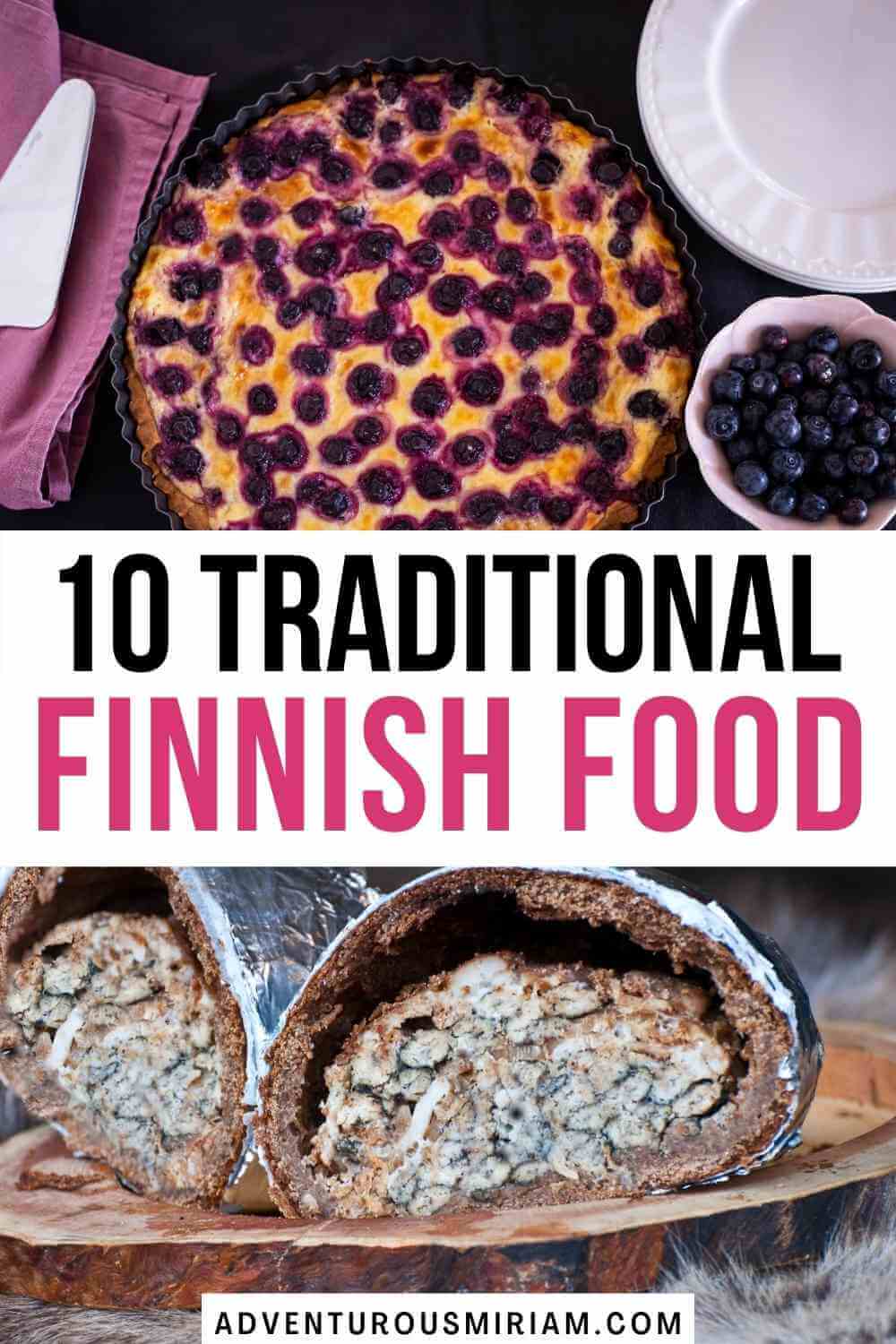 What does a meal cost in Helsinki?
Food in Helsinki isn't cheap. I recently read in an article that Finnish food prices are 20% higher than the rest of EU.
Prices can vary, but an average meal in a mid-range restaurant costs around $14 per person. Breakfast is most often included in accommodation unless you stay at an Air BnB. If you're eating out, a breakfast meal will be around $9.
I spent around $70 per day on food in Helsinki.
Breakfast: $6-10
Lunch: $11-20
Street food: $3-11
Dinner: $20-40
Beer/wine: $6-7
This is where you'll find the best Finnish food in Helsinki.
1. Karjalanpiirakka
A Finnish breakfast typically includes a karjalanpiirakka, which is a Finnish rice pie from the Karelian region. It has a thin rye crust with a filling of rice and butter mixed with boiled egg.
Good stuff!
You can get karjalanpiirakka at bakeries and most cafes.
2. Lihapiirakka (meat pie)
Lihipiirakka is one of the traditional Finnish foods, great for side dishes. It's kind of like a hamburger pie; a savoury minced meat pie with rice, onion and eggs.
3. Pickled herring with ruisleipä (rye bread)
Pickled herring is another Finnish staple. As in other Scandinavian countries, it's often served with rye bread (Finnish: ruisleipä) or boiled new potatoes.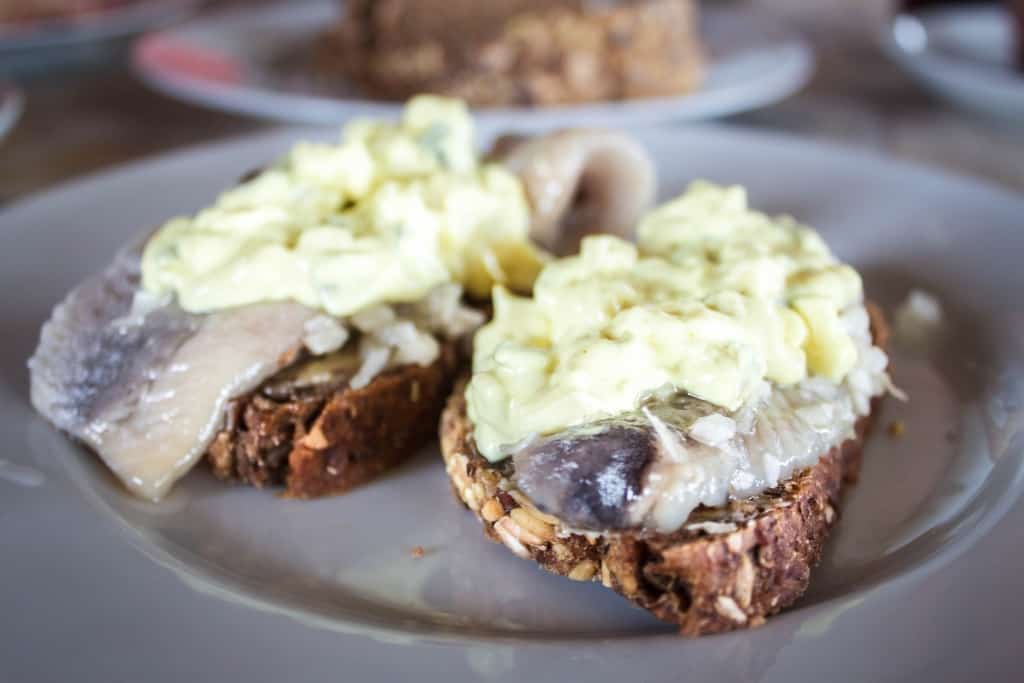 4. Reindeer
One of the more unique Finnish dishes is made with reindeer.
The meat is very dark, strong flavoured and salty. Reindeer meat (poronkäristys) is quite popular in Finland and according to recent studies it's one of the healthiest foods you can eat. It's high on B-12, omega-3 and omega-6.
I had a reindeer pizza at a friend's house, but you can get reindeer meat or stews at many restaurants in Helsinki or even at the supermarket.
5. Salmiakki
As a Dane, I was born and bred to love liquorice. Finland invented it, and they're known especially for their salmiakki; a very salty liquorice. Up until this summer there was a kiosk in Helsinki devoted to Salmiakki products and you could get things like salmiakki coffee, chocolate and ice cream. But it's closed now unfortunately.
Liqourice tip: If you're in Finland and want to try liquorice, start with the sweet kind (Pepe and Panda). It's not as salty as salmiakki.
Other Finnish sweets
Do you know Karl Fazer? Oh, he's just the KING of candy! Among other things, he's the mastermind behind Marianne peppermint crisps, Dumle soft chewy toffee and smooth chocolate, and the most important one: salmiakki liquorice. He's so popular that he has a café named after him, right in the heart of Helsinki. It's a great place for brunch, deserts or sweets. The prices are a bit high, but the experience is well worth it.
6. Lohikeitto (Salmon Soup)
Finnish salmon soup, or lohikeitto, is a creamy Nordic salmon chowder with potatoes, carrots, onion and leek. It's a healthy and simple dish that's served both as an everyday meal, in restaurants and for parties.
7. Kalakukko (fish pie)
Kalakukko is another traditional Finnish food. It's a bread loaf stuffed with bacon-wrapped fish such as vendace, perch, or salmon. Originally from the Finnish region of Savonia, this dish is now considered an authentic Finnish dish.
8. Korvapuusti (cinnamon buns)
Yuuum, cinnamon buns.
Korvapuusti, which translates to "slapped ears" is a delicious cardamom bun with cinnamon remonce. It differs from other cinnamon buns because there's cardamom in the dough.
9. Lihapullat (Finnish meatballs)
If you've been to IKEA, you've probably seen or maybe even tasted the iconic Swedish meatballs. Well, lihapullat is the Finnish version with less spices.
Lihapullat is traditionally served with boiled potatoes, gravy, lingonberry jam and pickles.
10. Mustikkapiirakka (blueberry pie)
Mustikkapiirakka is Finnish for blueberry pie. And it's not a pie in the traditional sense. It's more a cross between a pie, a tart and a cheesecake.
Mustikkapiirakka is made with bilberries, which are similar to North American blueberries in taste. Mixed with sour creme and cardamom and served with fresh milk.
Ask me anything about Finnish food in Helsinki