10 FUN things to do in Panglao island
Are you planning a trip to the Philippines? If so, you should add Panglao Island to your itinerary. From breathtaking beaches to historic sites and local cuisine, there are plenty of things to do in Panglao Island.
We stayed at Panglao and visited Bohol on day trips with a scooter. It was a great way to experience both of these Philippine islands.
In this post, I'll share the best places to visit in Panglao (Bohol), including where to stay and how to get around.
Let's take a look.
Read next: The perfect 10 day Philippines itinerary
This post contains referral links for products I love. Adventurous Miriam earns a small commission at no extra cost to you if you make a purchase through my links. Thank you for your support ♡ Learn more
Things to do in Panglao
Panglao is brimming with lush jungle, palm trees and dense forest. It's still so untouched and despite the construction and tourism, you still get a sense of originality and authenticity.
We visitted in the low season (summer), which obviously amplifies this feeling, but we only had to drive a few minutes from the beach to feel like we were the only ones on the island.
Panglao island is small, but you've got several tropical beaches, a cave pool and churches to explore.
Here's a map of what to do in Panglao. Use the + and – to zoom.
Where to stay in Panglao
The best hotels in Panglao island are located around Alona beach. We stayed at this hotel, and I can recommend it:
Tamarind (9.1 ⭐) This hotel has a lovely pool and it's less than 1 km from Alona Beach. We loved staying here! Book here.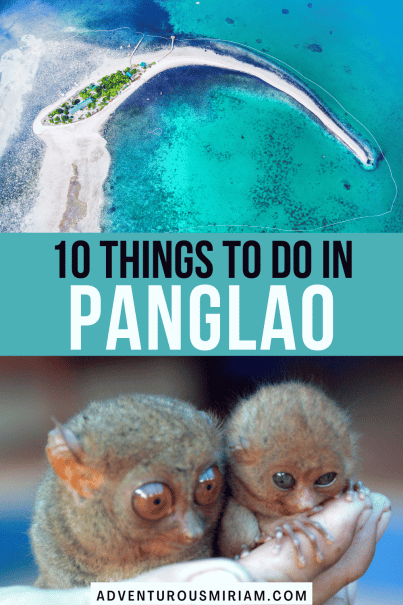 Where to eat in Panglao
In Panglao, you've got many restaurants to choose from. Most hotels serve breakfast (do not miss the mango – it's the BEST). While Philippine food is not my favourite, there are many other cuisines you can try in Panglao.
Here are some great restaurants in Panglao: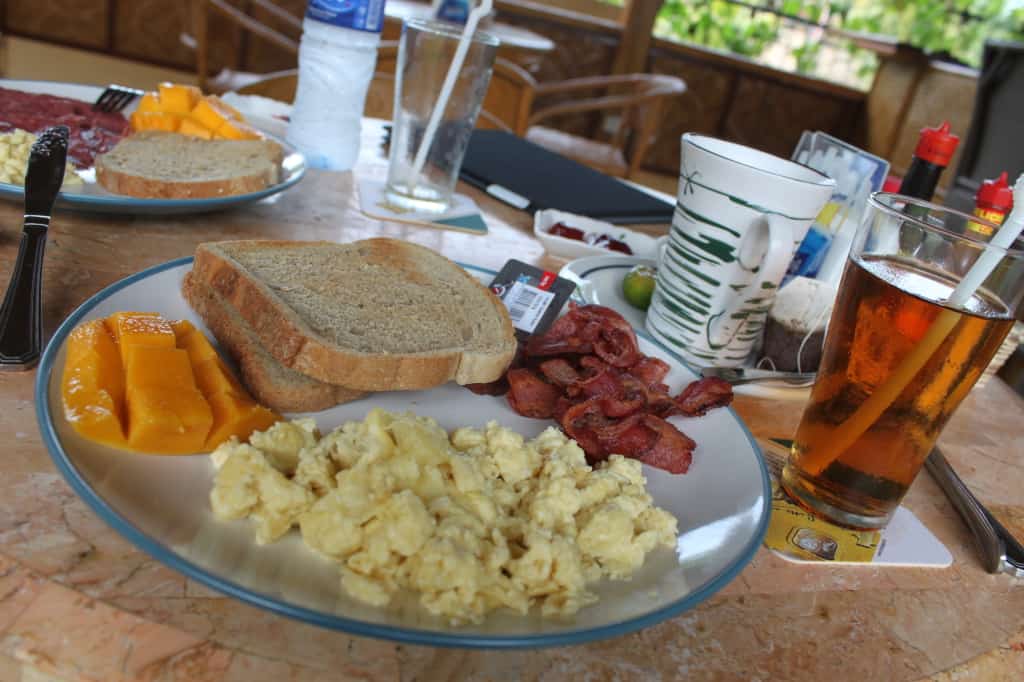 How to get around Panglao
Panglao is only 10 km long so it's easy and fast to get around. It's connected to Bohol by two bridges and about a 30 min drive from Tagbilaran, which is the main city on Bohol and where the airport is located.
In Panglao, you can get around in three ways:
Tricycle: like a tuktuk
Jeepney: public transportation, like an open minibus
Scooter: you rent it for a day or more
I recommend renting a scooter because it's cheaper and gives you ultimate freedom. We did and it costed us 400 pesos for 8 hours. You can get a discount if you rent it for more than a day. Just remember to bargain for it.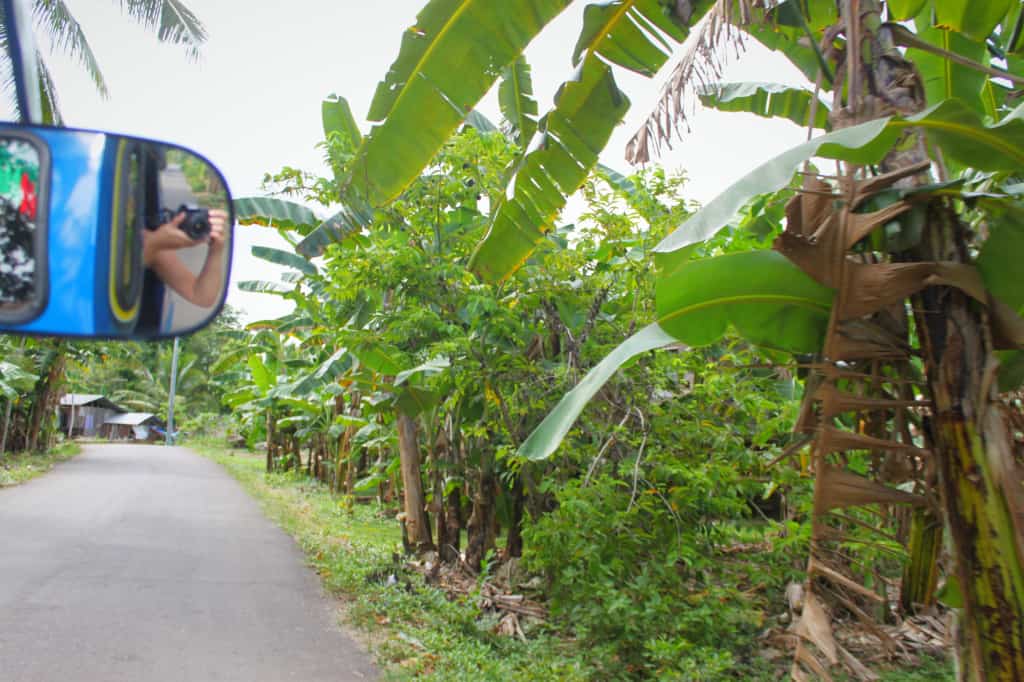 Best places to visit in Panglao
1. Alona beach
Alona beach Panglao is a stunning stretch of white-sand shoreline and crystal-blue waters where you can swim, snorkel, sunbathe, or just relax by the waves.
Go here and you'll discover why it's called one of the best beaches in Panglao and Bohol.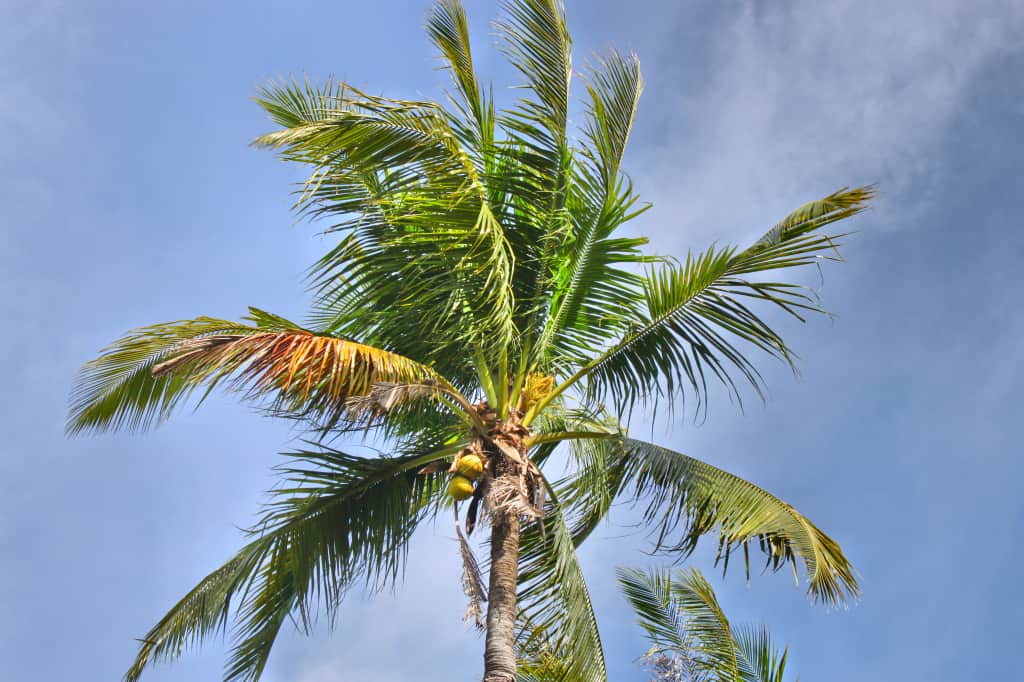 2. Island hopping in Panglao
A Panglao island hopping tour is an absolute must! You'll start early in the morning and explore two of the most beautiful islands in the region: Virgin Island and Balicasag.
On the tour, you'll get to see dolphins and swim with sea turtles! Don't forget to bring your camera and sunscreen.
This Panglao tour is the highlight of the island so I really can't recommend it enough! Book here.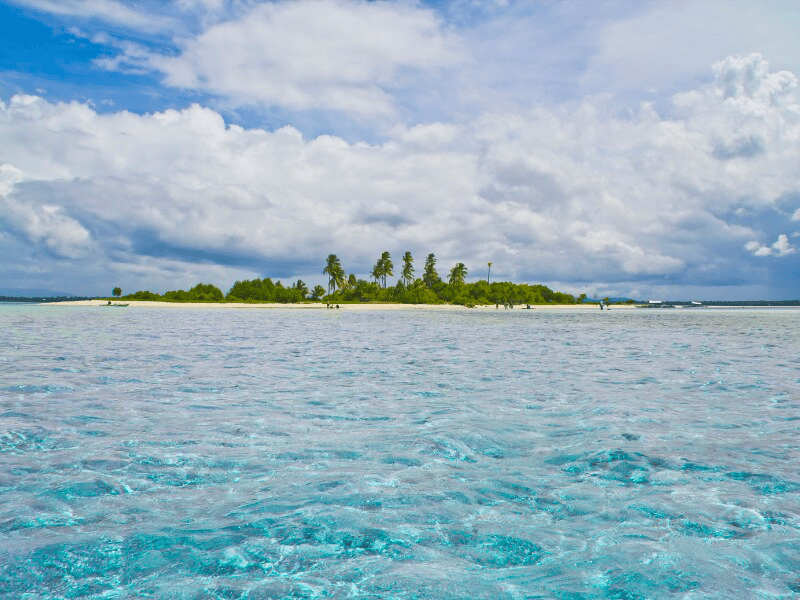 3. Go scuba diving
With plenty of diving schools around the island, you can easily explore the magical underwater world around Panglao. The Philippines are a diver's heaven after all.
If you want to try scuba diving Panglao, don't miss out on some amazing sites like Balicasag Island for unparalleled scenic views.
Read next: Best snorkeling gear for your next underwater trip
4. Dauis Church
Unlike the rest of Asia, the Philippines is a Catholic country and you can't miss noticing it on Panglao and Bohol. Besides the many churches, you will see Bible quotes written on every tricycle on both islands. I spoke to a local girl who told me that people in general follow the Christian beliefs which means they don't live together before marriage and go to church regularly. Overall, the population seems to be very devoted to their faith.
Most churches had bars instead of walls and many of them missed a roof altogether. I learned that it was because of earthquakes that had caused them to collapse. Some of them were under restoration but many were still in ruins.
One of the prettiest churches is the Dauis Church. It was built in 1697 by priests of the Jesuit Order, and it's a testament to neo-gothic and neo-classical architecture, with a watch tower and bell towers made from corals.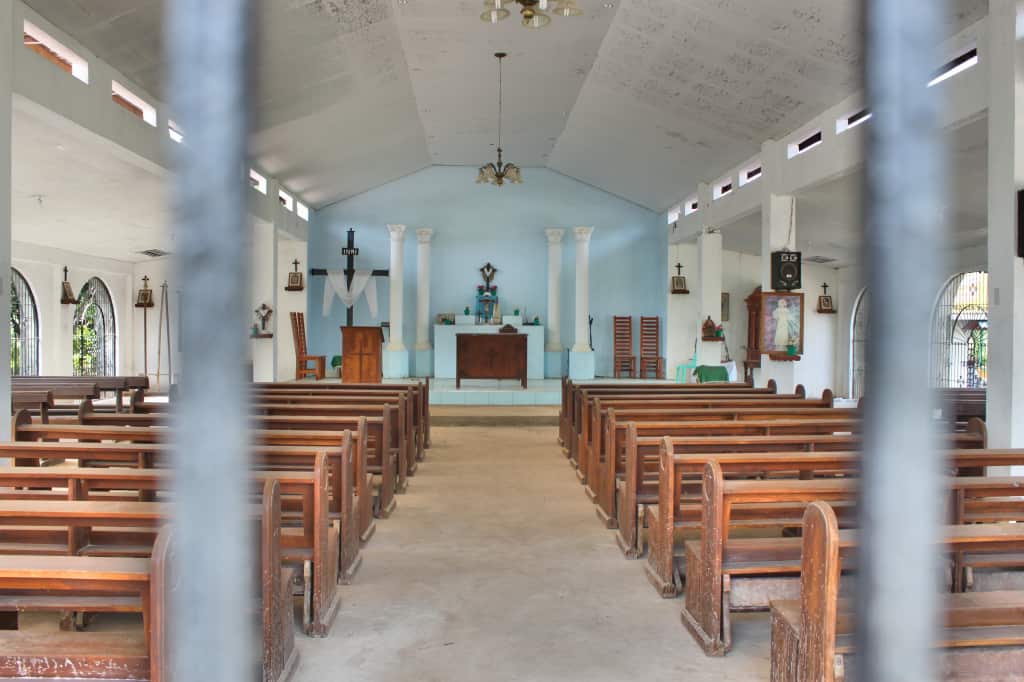 5. The Bee Farm
The Bee Farm is a lovely little place where you can have lunch overlooking the ocean.
This place serves excellent organic meals prepared with ingredients and herbs from their own garden. So far, this is the best meal I've had in the Philippines and I doubt that I will find anything remotely as good. The taste was so fresh, and I love the fact that everything was made from scratch.
Read next: Why you should visit Boracay, Philippines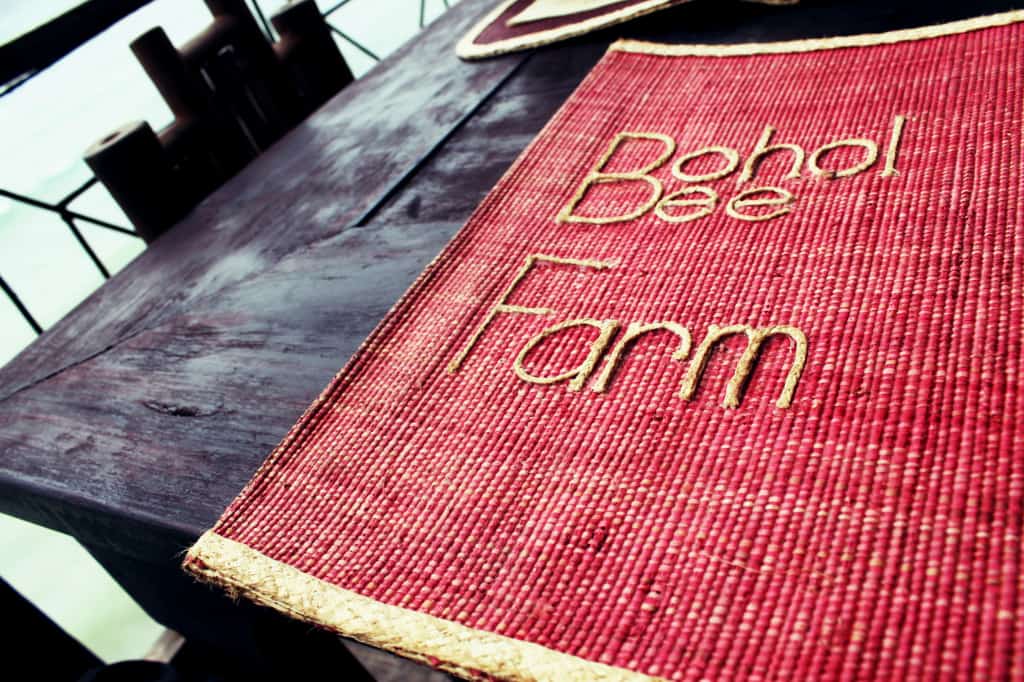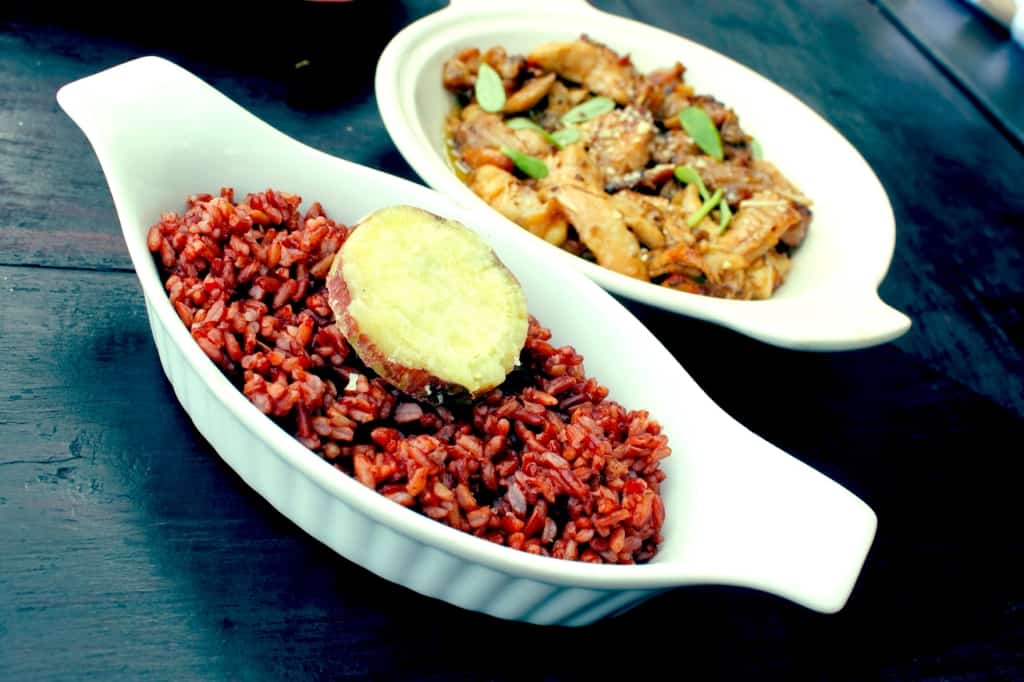 6. Get a massage
Getting a massage is more or less a must when you're in South East Asia.
A fair warning: You'll find it hard to avoid the massage girls at Alona beach, so I suggest you simply surrender or try a massage somewhere else if you're more comfortable with that.
The massage girls are there all day so you can just show up when you're ready.
7. Momo beach
If you'd like to visit a more secluded beach, go to Momo beach. It's only a 15 minute drive from Alona, so it doesn't take long to get from one beach to the other.
The charm of Momo beach is that it's serene and uncrowded. It's a great Panglao beach to add to your bucket list.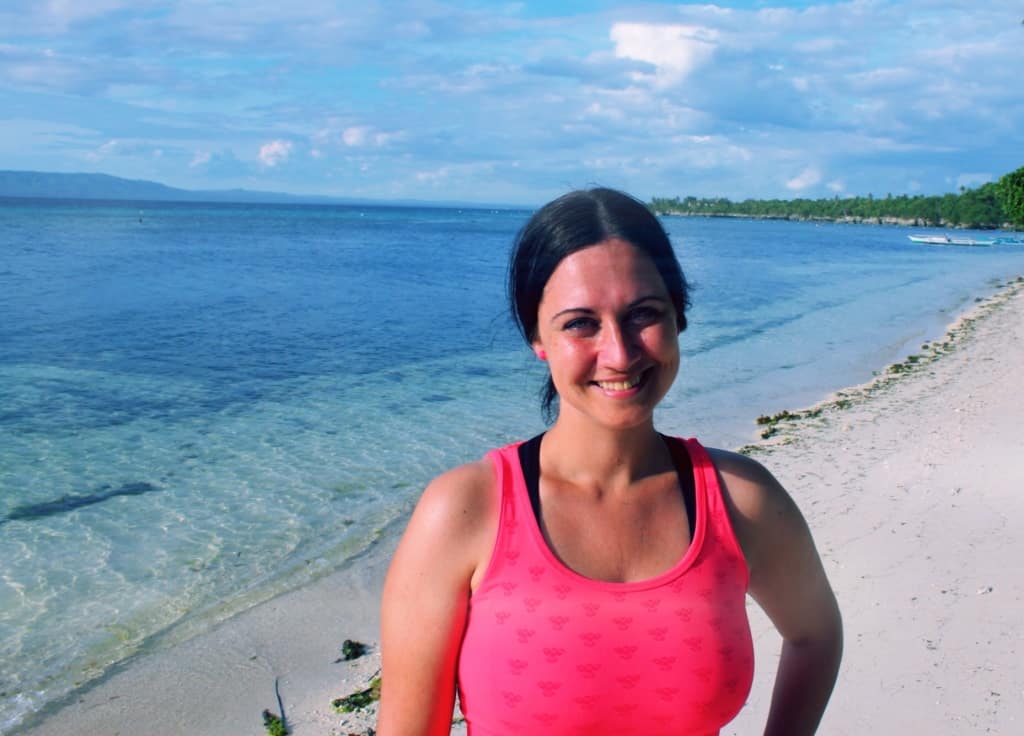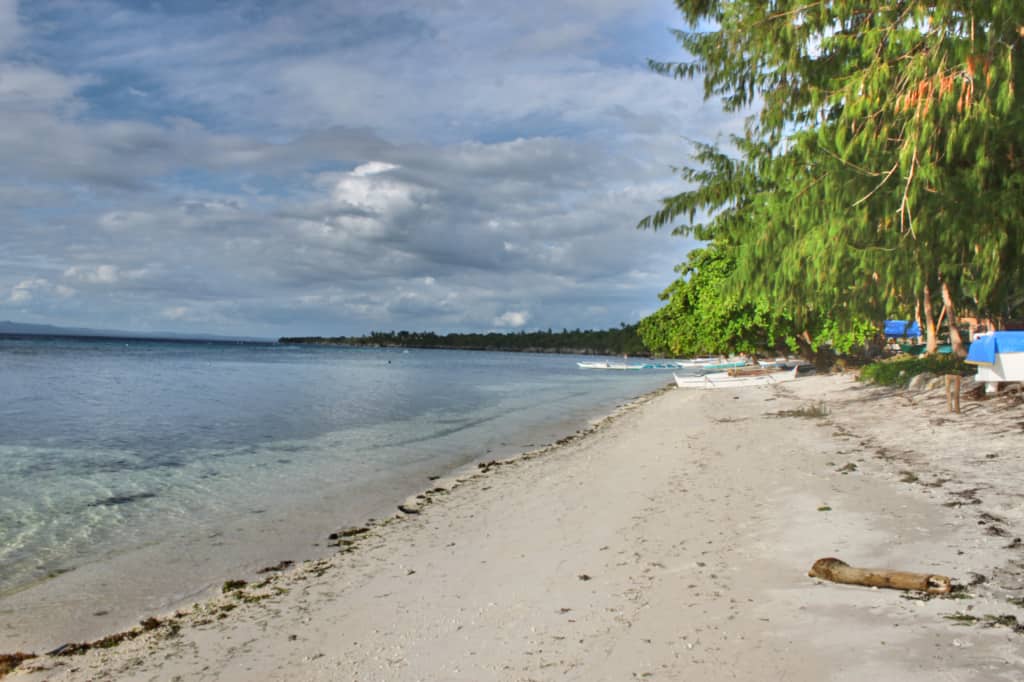 8. Dumaluan beach
If you're looking for a tropical paradise beach like you see on the postcards, add Dumaluan to your list of things to do in Panglao! Some say that Alona beach is THE beach on Panglao, buuuut I don't agree.
Think crystal clear water and soft, white sand where you can search for baby crabs and little seashells.
If you're feeling adventurous, take out a kayak on the sea. A cold beer and BBQ is waiting for you at the nearby stalls when you get back.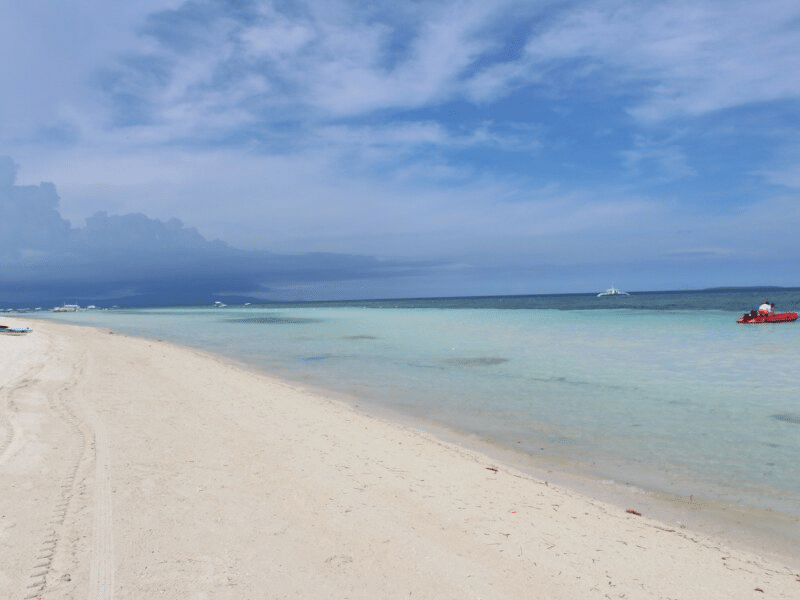 9. Moclave cliff jumping
The Molave cliff diving is a FUN experience where you can jump 5 meters straight into the clear blue ocean below.
It's safe to jump, if you make sure to aim for a certain point that is clear of rocks. You can always ask the lifeguard on duty for help and watch other jumpers go first.
After the plunge, it's a 20 to 30-meter swim in shallow waters back to the staircase at the top of the cliff.
10. Hinagdanan cave
Entrance fee: 20 pesos
Next up is Hinagdanan Cave – a limestone cave with a deep green lagoon. The cave is naturally lit by sunlight that peaks through holes in the ceiling, so we didn't need to bring a flashlight. It was possible to swim in the water and I noticed that some other tourists did it, but I passed as I'd heard that the water is polluted.
After paying the entrance fee, a guide (one of the locals boys) showed us down the steep stairs to the cave. It was extremely humid down there, so Thomas escaped the first chance he got while I stuck it out to get a few photos.
Hinagdanan cave is one of the iconic things to do in Panglao, so make sure you visit.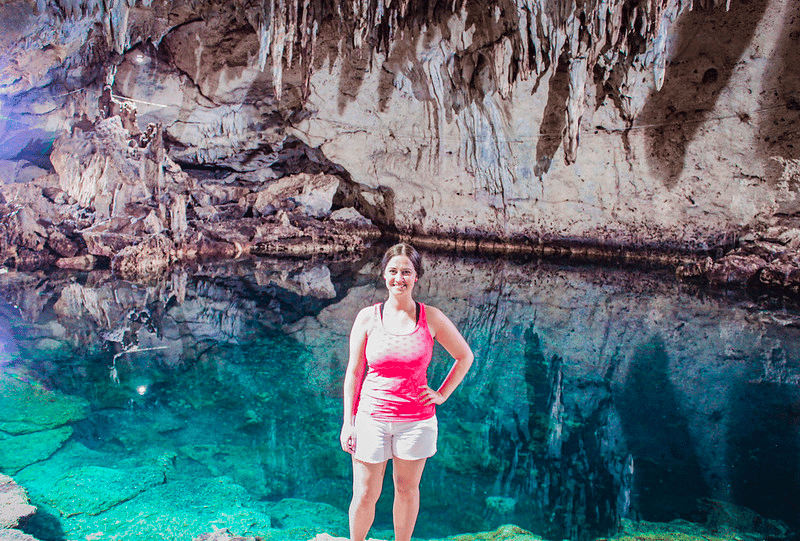 Day trip to Bohol
While you're in Panglao, I highly recommend doing a day trip or two to Bohol. There are so many amazing things to do see in Bohol, including the Chocolate hills, the Tarsier Sanctuary and the many beautiful waterfalls.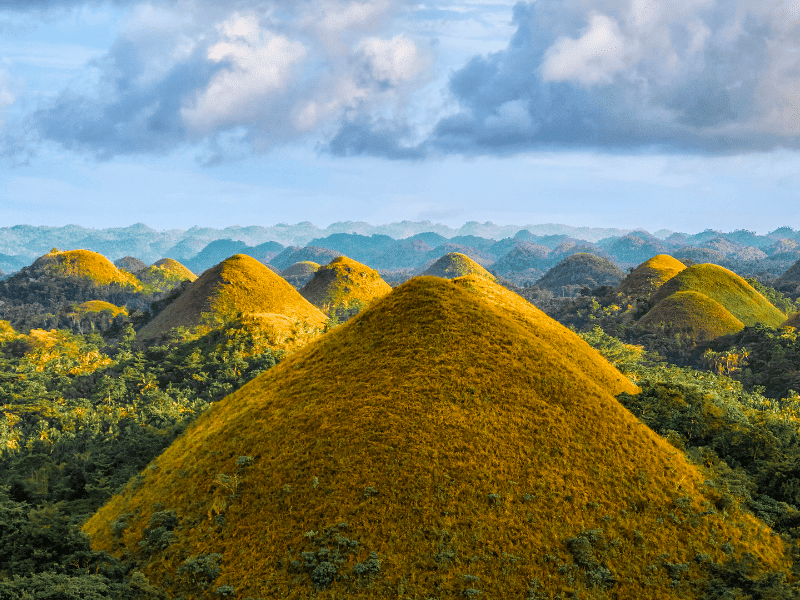 Ask me anything about what to the best things to do in Panglao.
More posts from the Philippines you might like