Philippine Tarsier – The cutest animal alive
A few days ago, I met the cutest, fluffiest and odd-looking animal – the Philippine tarsier. Have you ever heard of them? I hadn't, but as soon as I did, I immediately put Bohol on our itinerary for the Philippines!
This post contains referral links for products I love. Adventurous Miriam earns a small commission at no extra cost to you if you make a purchase through my links. Thank you for your support ♡ Learn more
The Philippine Tarsier
The Philippine tarsier measures 85 to 160 millimetres in height (which is about the size of my fist) so they're difficult to spot up in the trees. We went to Tarsier Conservation Area in Bohol where they are living in their natural habitat and it's not allowed to talk loud or use flash when taking pictures. The guides helped pointing them out.
Read next: Things to do in Bohol, Philippines.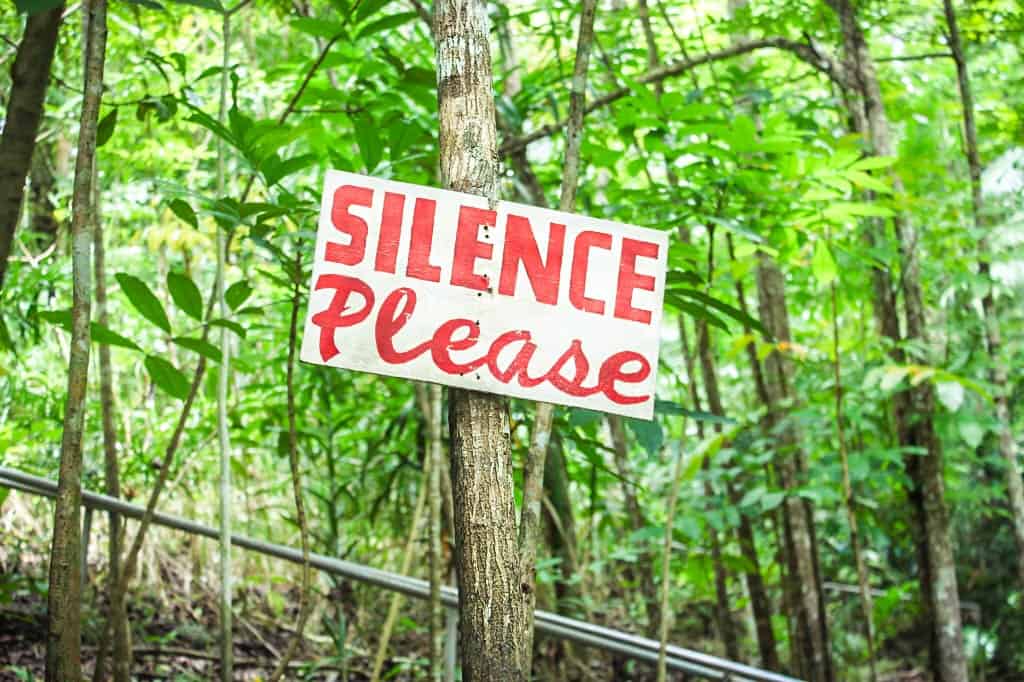 These little cuties are so fragile, nervous and shy that they hide in the trees behind the leaves for protection. Unfortunately, too many opportunists are keeping them in small cages and displaying them to tourists which has a huge effect on the tarsiers life expectancy (up to 12 years in captivity as opposed to living 24 years in the wild). Sometimes, the captive tarsiers get so frightened by flashes, noise and people touching them that they commit suicide by hitting their heads against an object.
It's almost unbearable to think of.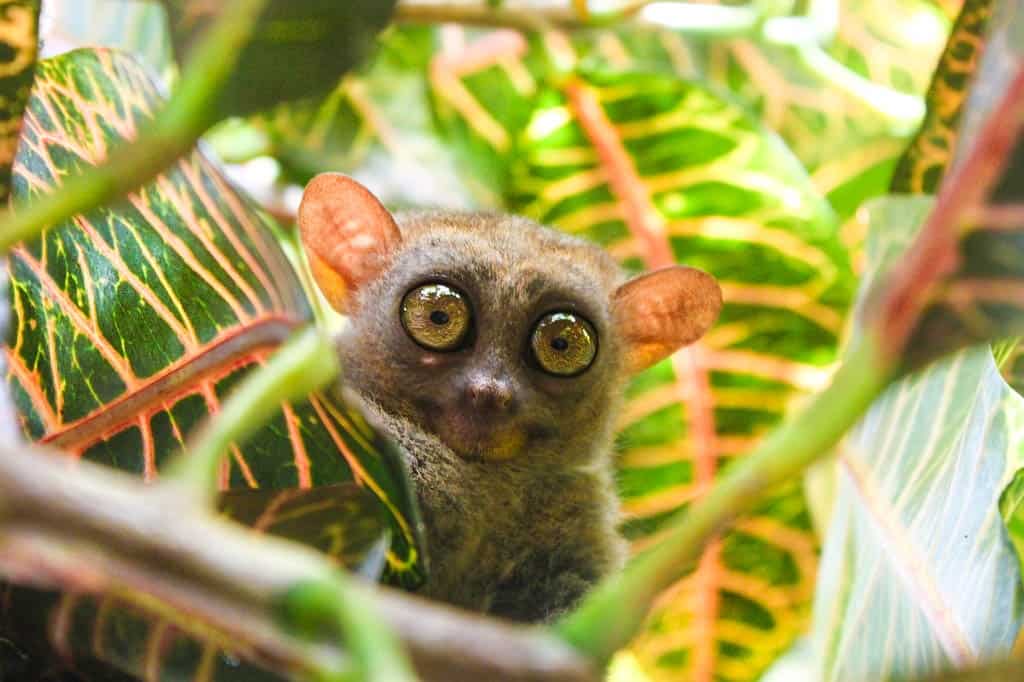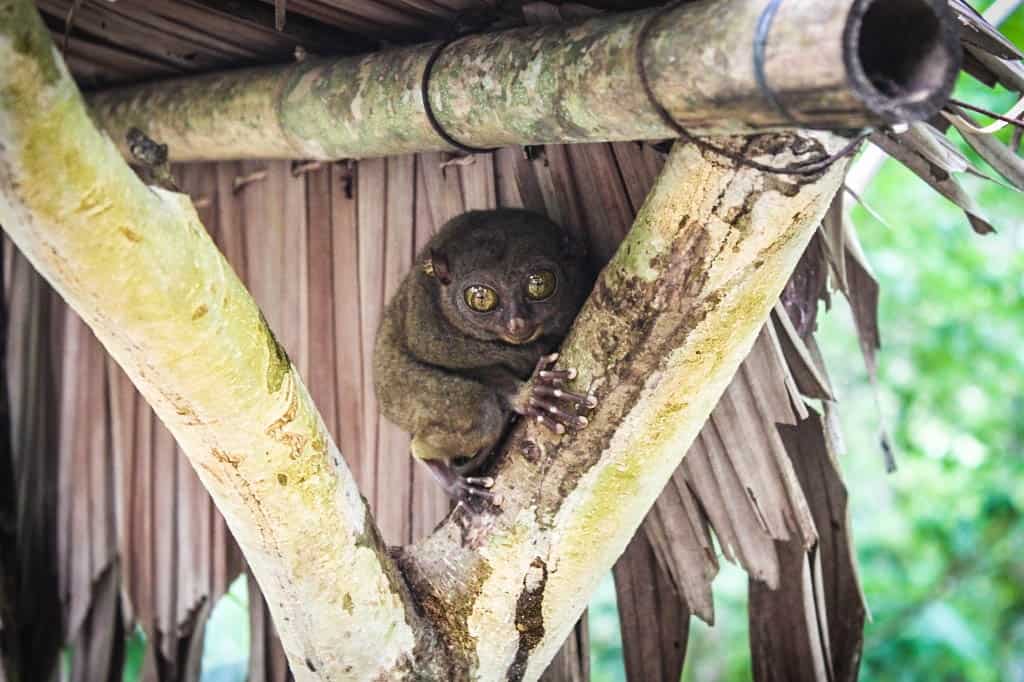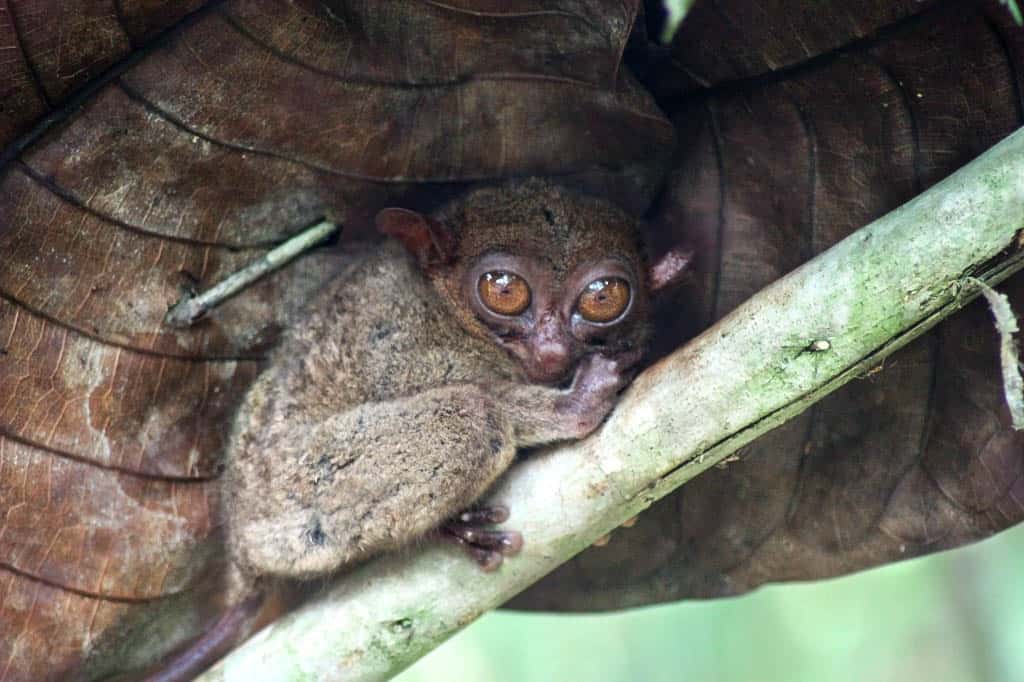 The tarsiers are so adorable, but also really weird-looking with their bat ears, rat tales, frog fingers and toes and extremely huge eyes. While we were there, we learned that they are able to turn their heads 180 degrees and that they can jump 40 times more than their own weight! Quite impressive.
Read next: Things to do in Panglao, Philippines.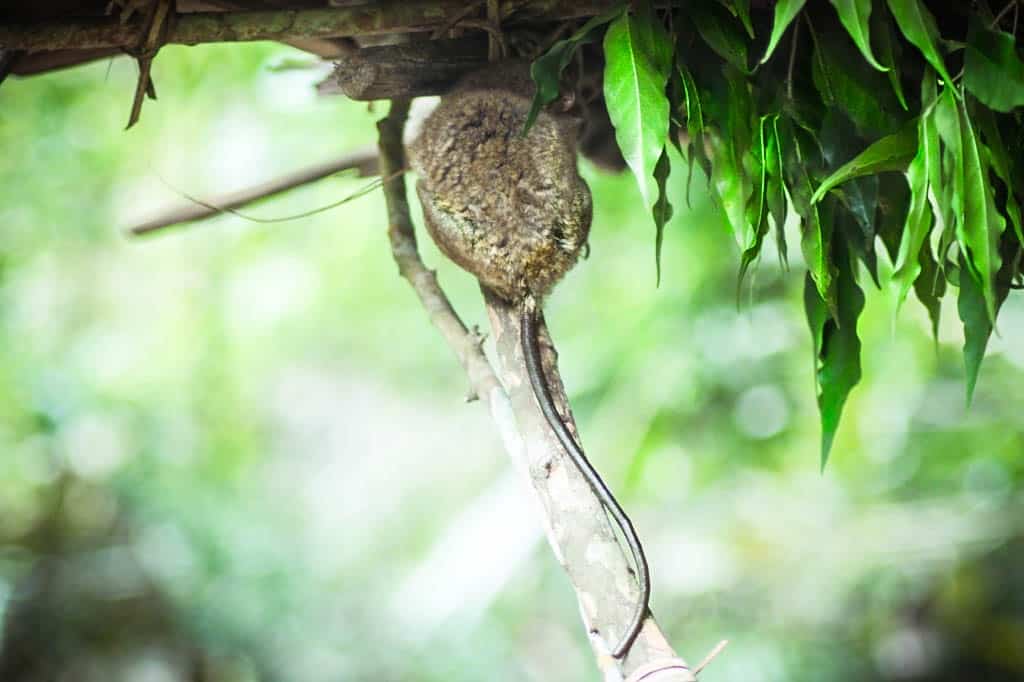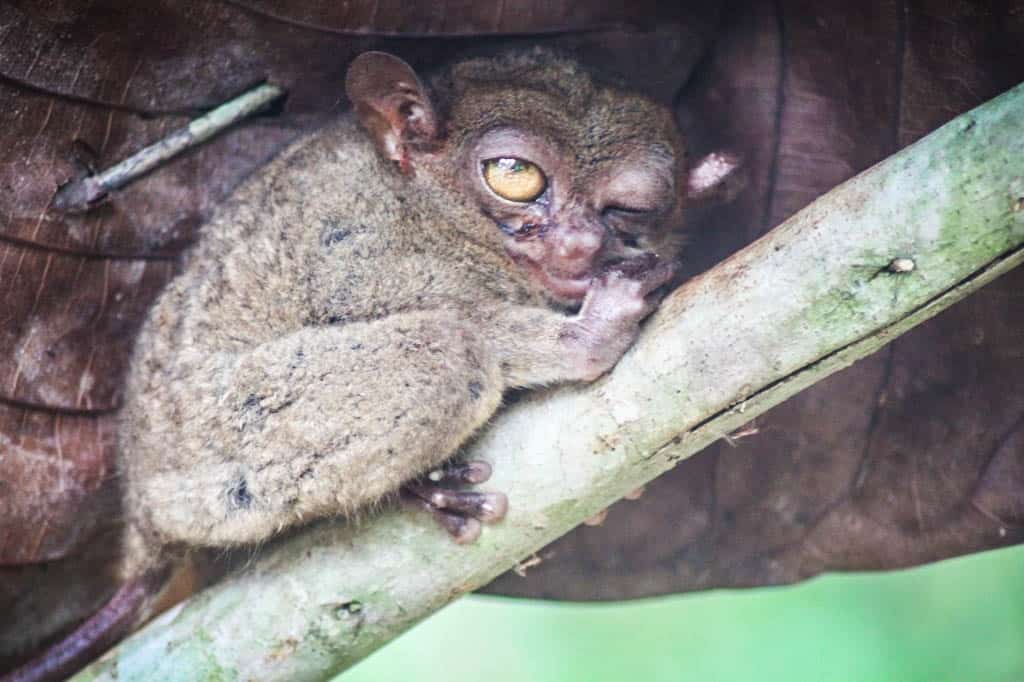 Philippine tarsier are nocturnal, so they sleep during the day.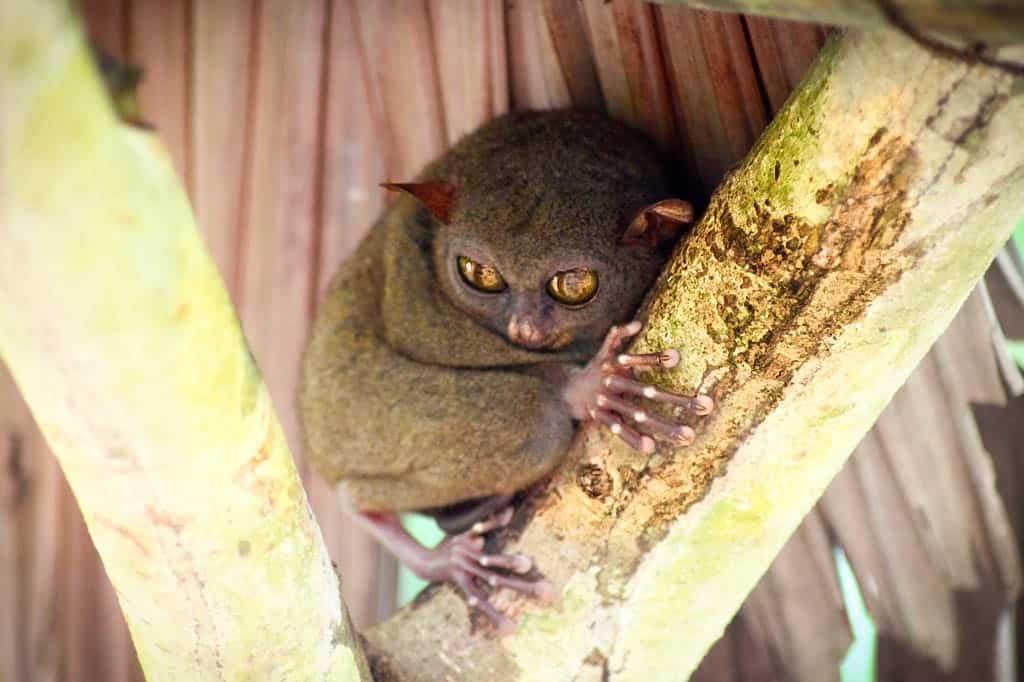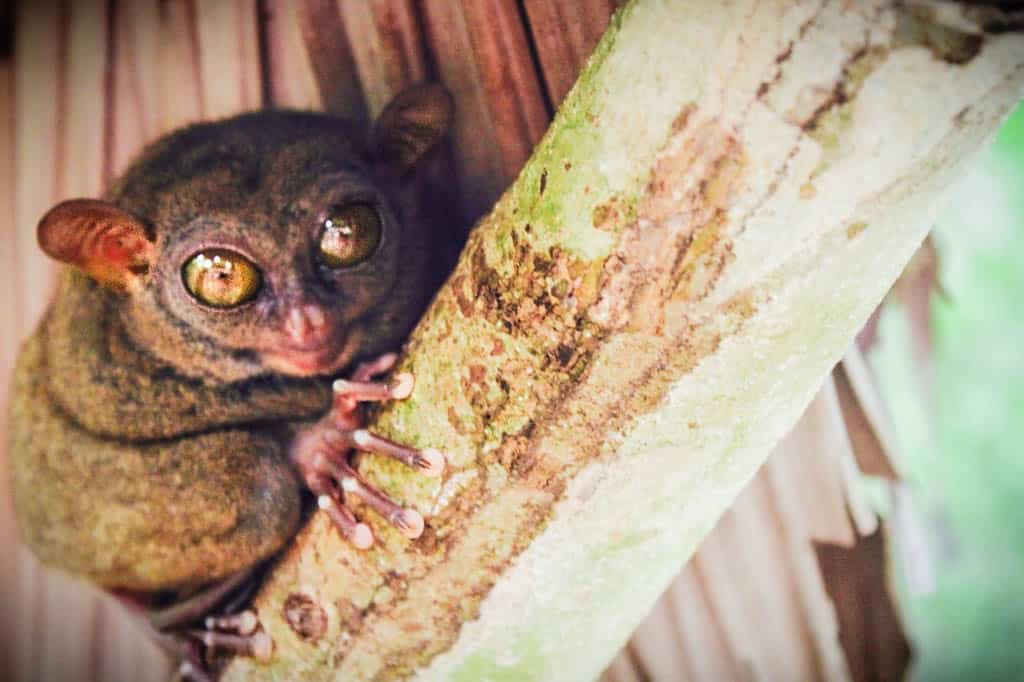 I loved visiting the tarsiers and it was definitely worth the trip. If you ever find yourself in Bohol or Cebu, I really recommend you to go there, but please avoid if you see them in cages in the streets!
The entrance fee to Tarsier Conservation Area is 50 pesos and it's easy to reach by scooter, jeepney or tricycle.
Read next: Our budget for 2 weeks in the Philippines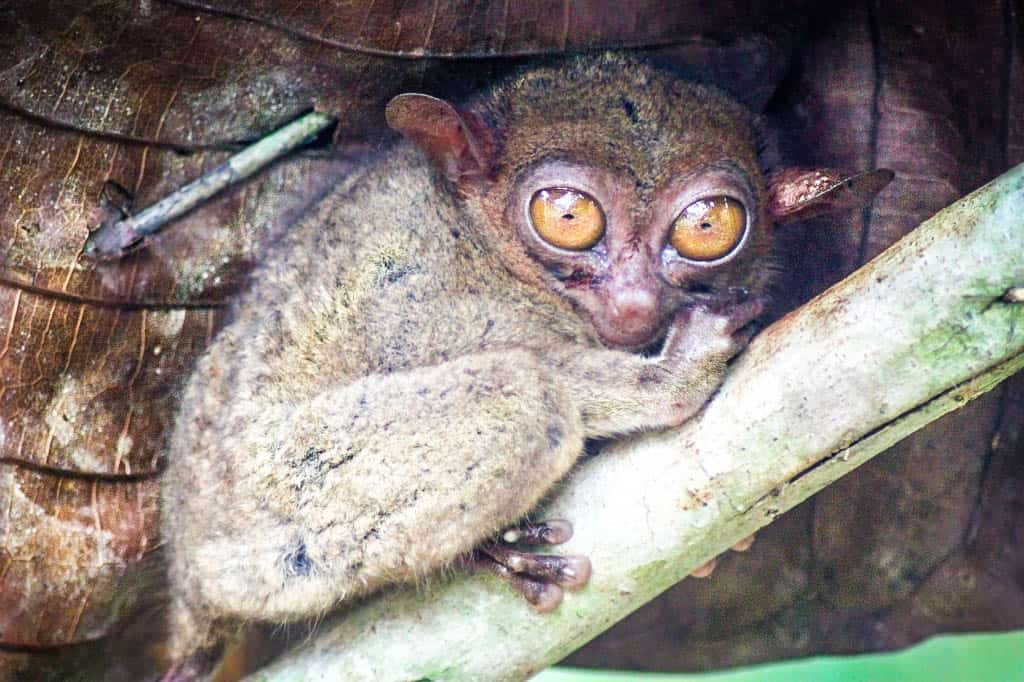 What's the cutest animal you've ever seen?
Pin to Pinterest