Adventurous Miriam uses affiliate links, which means that if you make a purchase through my links, I may earn an affiliate commission.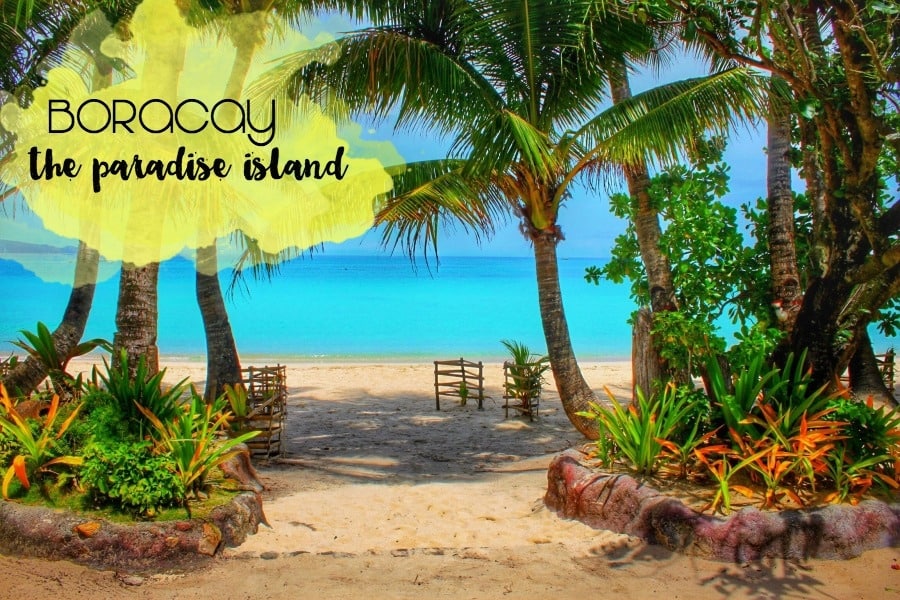 Have you ever imagined how the perfect beach would be like? It probably has lush palm trees, right? And turquoise water, stunning sunsets that leave you speechless, hourlong massages and drinks till you pass out?
Well, I'm on Boracay in the Philippines and I have found a beach like that! This perfect beach is called White Beach and it's so amazing that words can't do it justice. I've always found the most stunning beaches to be in Thailand or the Caribbean, but this Philippine beach stands without comparison!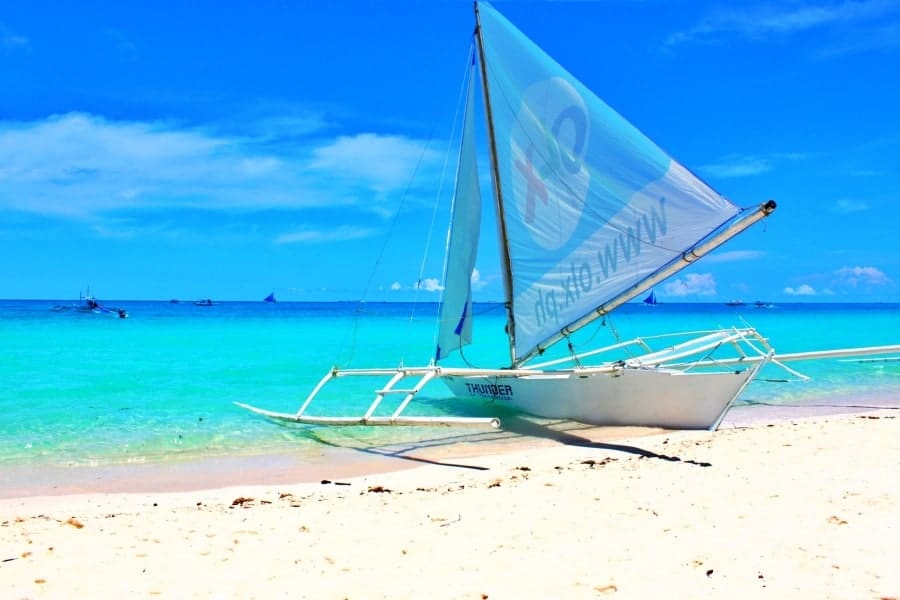 WHAT MAKES BORACAY ISLAND SO GORGEOUS?
I've been looking for the perfect beach for so long, and the more I see, the more picky I get. It's no longer enough that the water is clear and the atmosphere is relaxed – it takes more for a beach to be perfect.
So what does it take to impress her royal pickiness?
Well, first of all it must be clean with white, soft sand. And yes, the water has to be clear and turquoise with a blue sky in the background. I prefer uncrowded places, but even though White beach is touristy I'm not bothered by it.
The beach feels big enough for everyone and it's not packed with sun chairs or parasols like Patong beach in Phuket or other crammed places. On Boracay, they are planting palm trees that you can lie under when you need a shadow. It makes the beach seem much more untouched and uncrowded. Also, there's a walkway with restaurants, stalls and shops, so the beach is reserved for tanning and quietness.
They have massages for 600 pesos per hour, great restaurants with everything from Western to Asian dishes, and did I mention – the sunsets are INSANE! I have never ever seen sunsets so amazing! I'm dedicating a separate post to them, so check in with me in a few days time.
THE FOOD IS EXCELLENT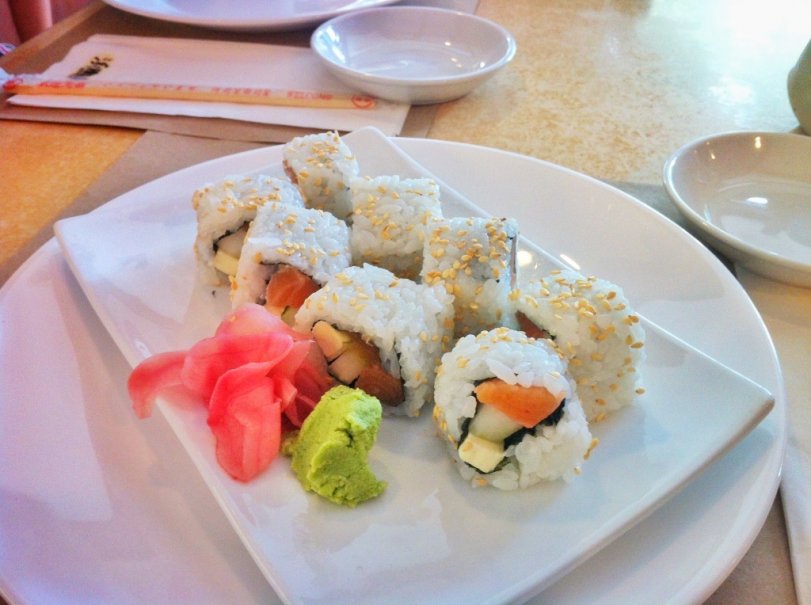 THE AMAZING WHITE BEACH
The island is only 7 km long and 1-2 km wide which makes walking around easy. White beach is separated into three stations: Station 1 (high-end resorts and wider stretch of the beach), Station 2 (party place, most crowded) and Station 3 (the quiet end). I stayed at both Station 3 and 2, and I preferred station 3. On the east side of Boracay, you will find most of the activities such as helmet diving, jet skiing, parasailing and snorkeling.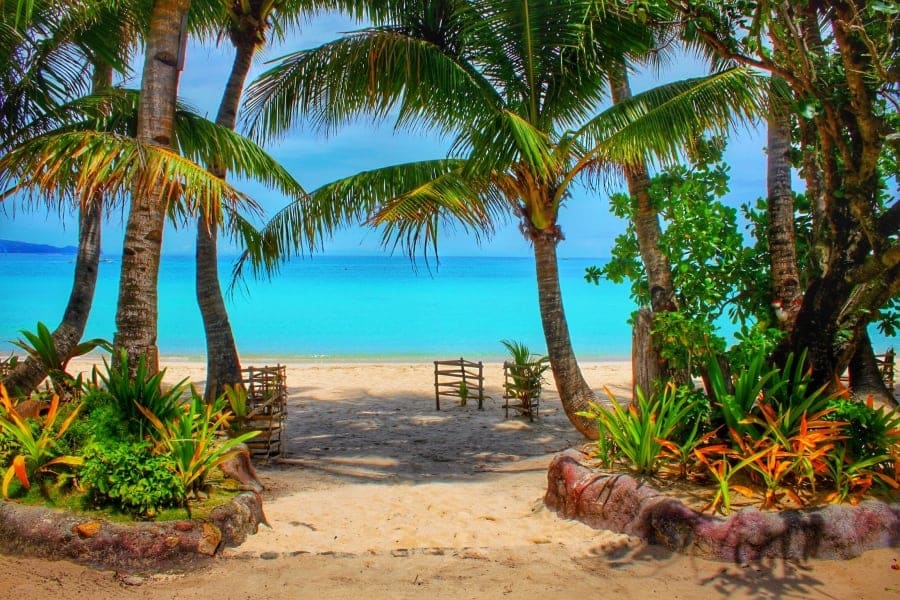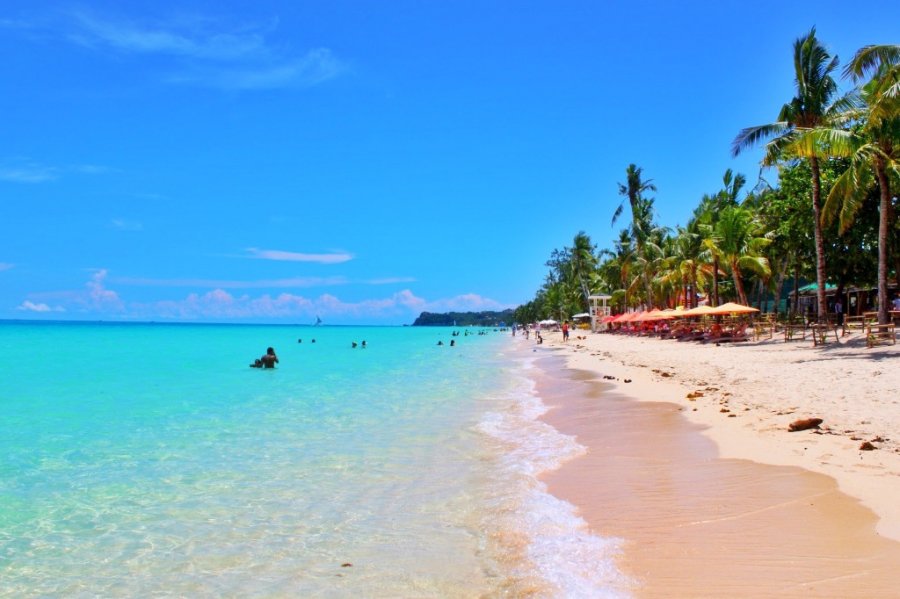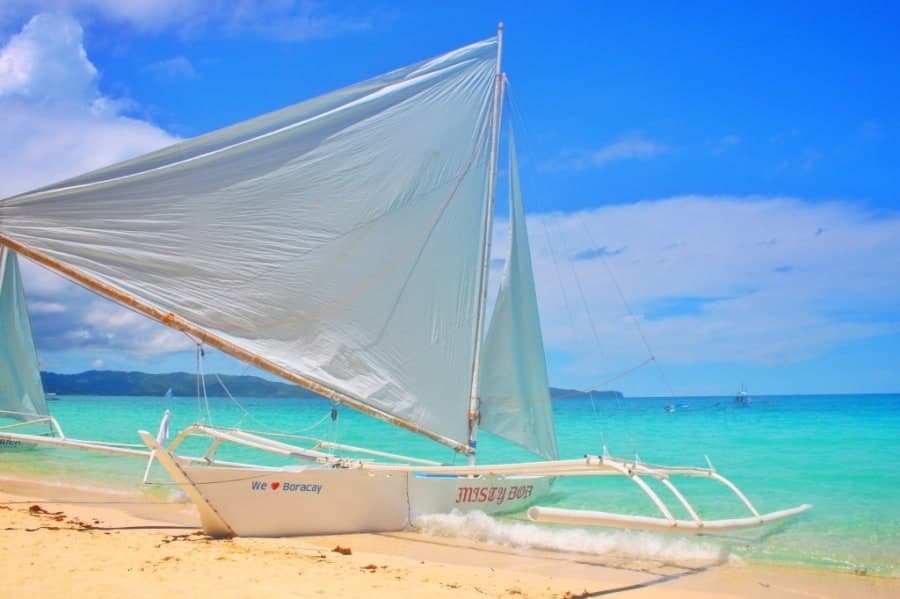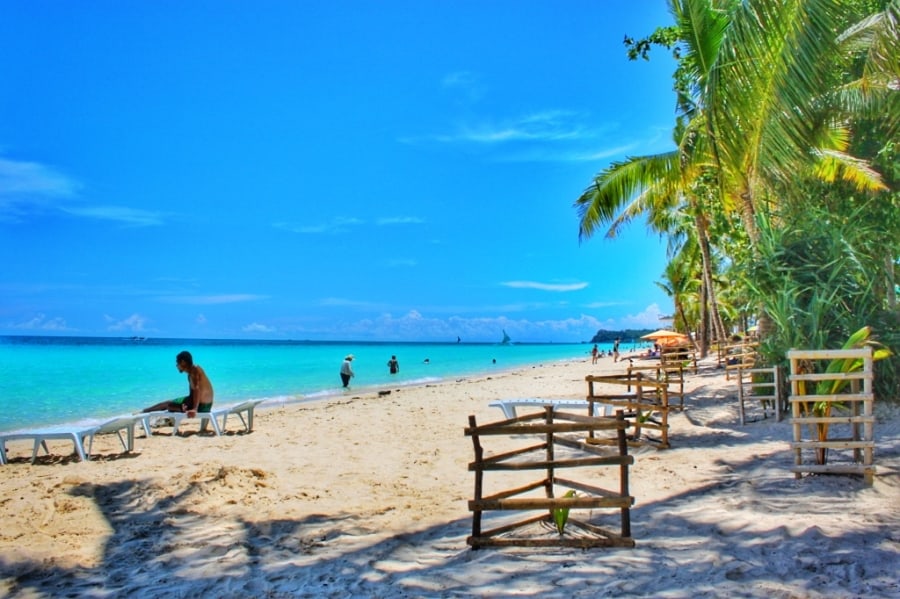 It didn't take me long to fall hard for this place. Koh Tao and Koh Phanang have always been my favorite destinations, but I must say that Boracay is better. It has everything I could wish from a beach and most importantly – it makes me happy, serene and relaxed. I'm already planning our next trip here!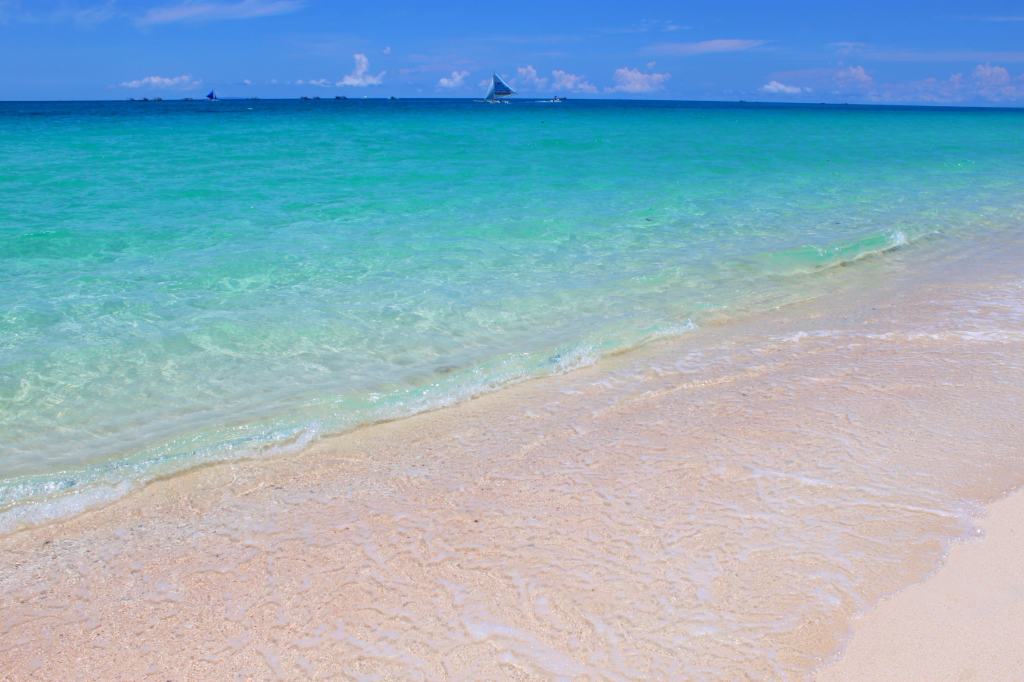 STUNNING SUNSETS
The sunsets in White Beach are simply the most stunning I've ever seen. There is no comparison.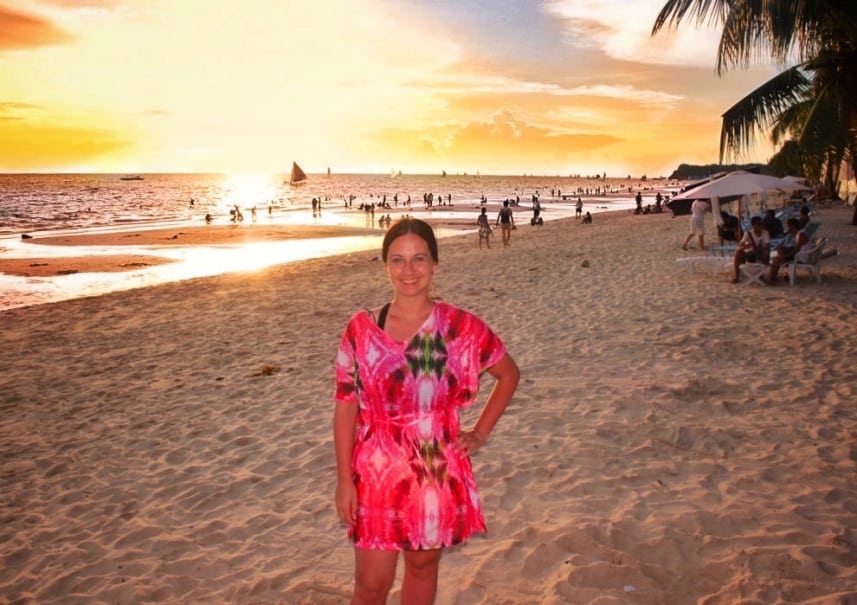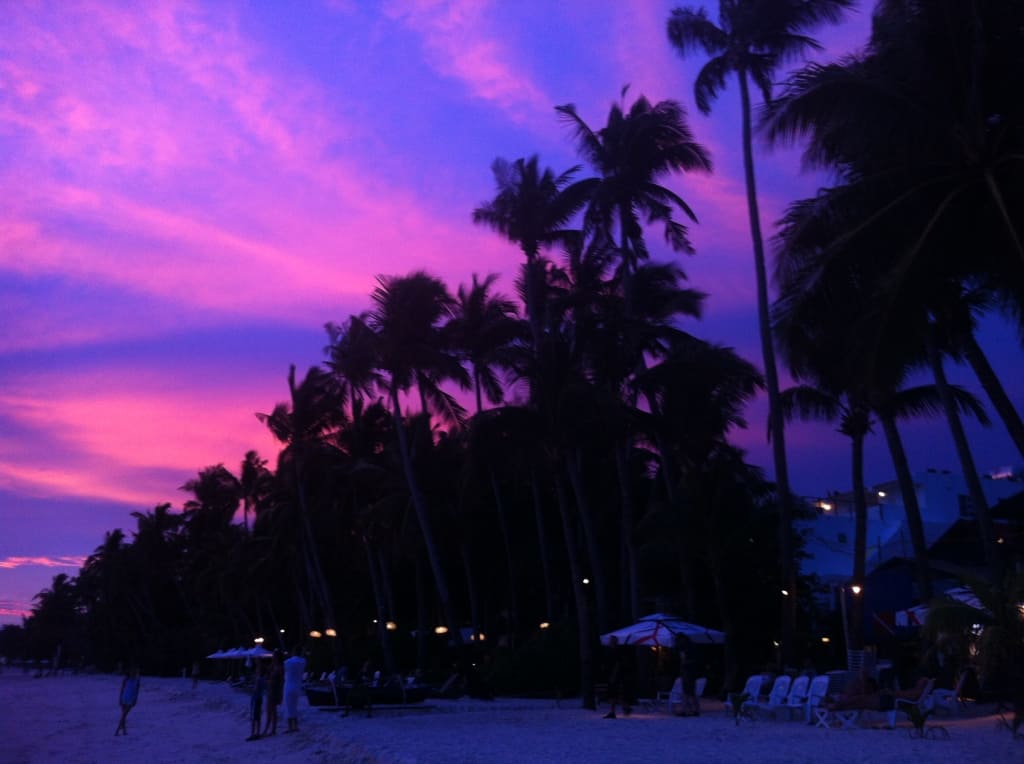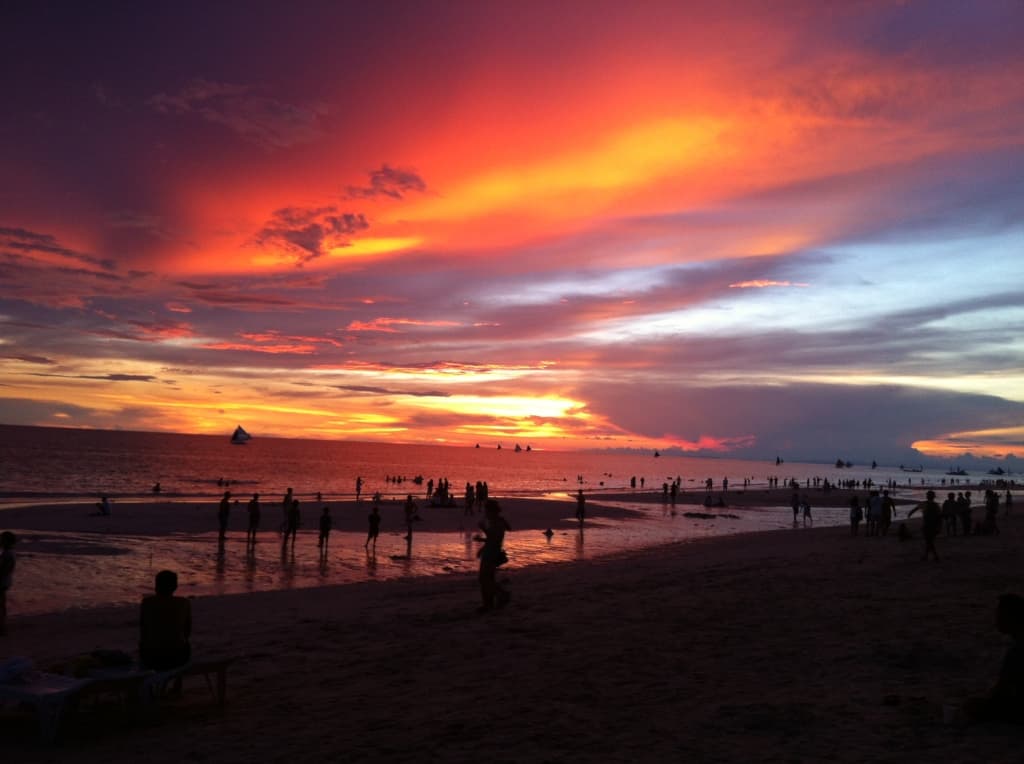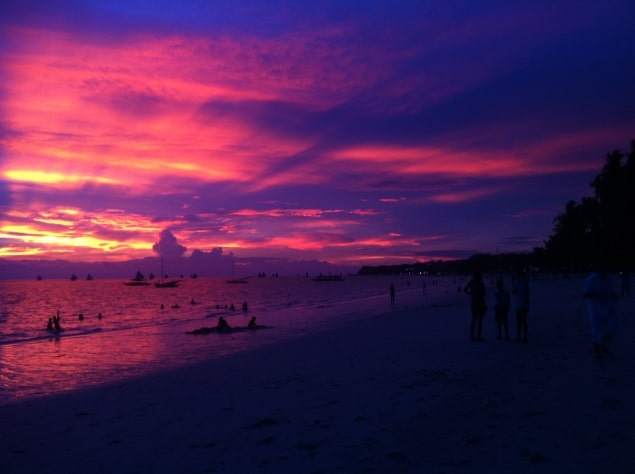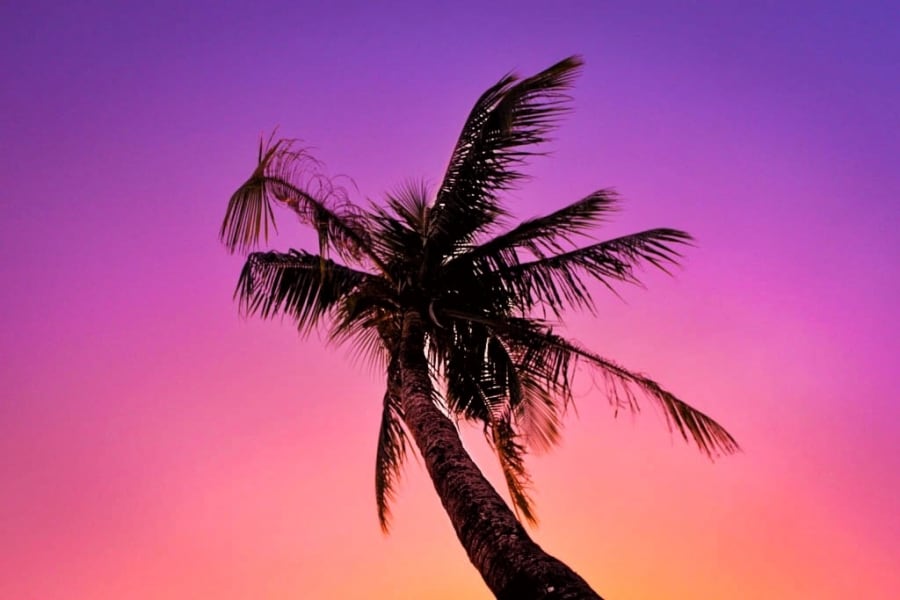 GREAT NIGHTLIFE
At night, the beach is perfect for relaxation, partying and massages. There is fire dancing on the beach and at restaurants with cozy music in the background, which makes it the perfect place to end the day.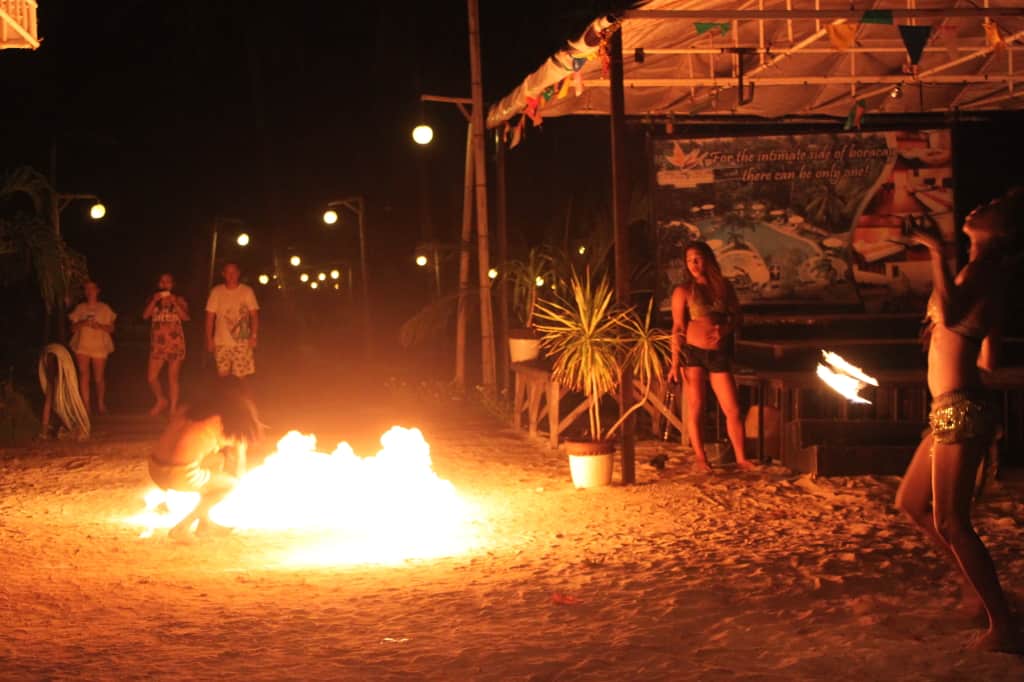 WHERE TO STAY AT BORACAY ISLAND
If you'd like to splurge a bit, stay at Surfside Resort and Spa on the beach, which is a perfect little Japanese owned hotel. It's in the quiet end of White Beach (Station 3) and it's basically 10 meters from the ocean. When we got there, we were instantly greeted with welcome drinks, necklaces and the owner came by to say hello.
The rooms are clean, spacious and very personalized. We paid 3,000 pesos per night, breakfast included, plus you get 50% discounts on massages and 10% on everything from the restaurant.
Have you ever been to a place that just blew you away?
Pin to Pinterest