The perfect 3 day itinerary for Boracay Island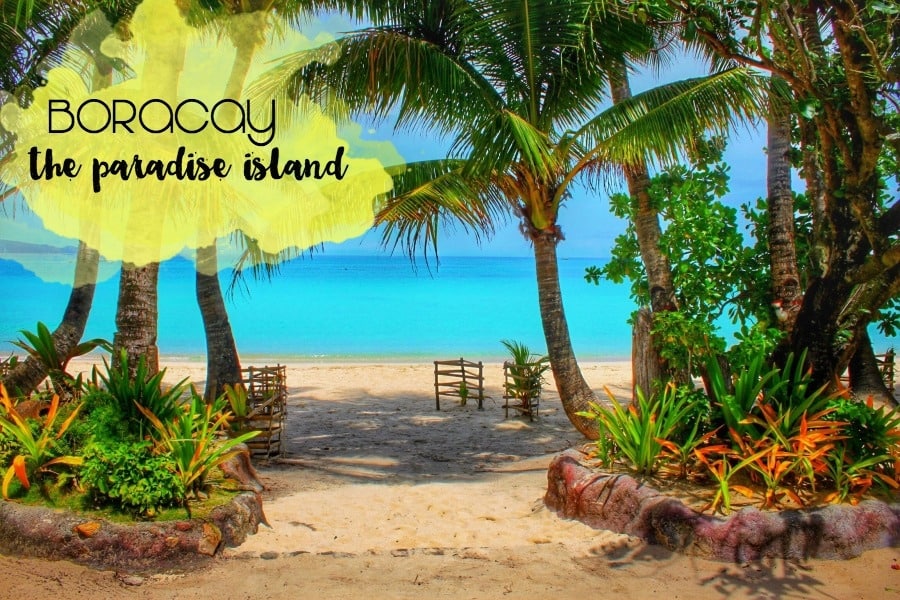 Get ready for a memorable journey to one of the top beach attractions in the world – Boracay! After being closed for 6 months, this Philippine island is finally open and welcoming visitors back. It's no surprise that people are already flocking to its shores. From its extraordinary beauty and crystal clear waters to its powdery white sand, it's easy to see why Boracay has become an award-winning destination. Experience the best Southeast Asia has to offer with this Boracay itinerary!
Have you ever imagined how the perfect beach would be like? It probably has lush palm trees, right? And turquoise water, stunning sunsets that leave you speechless, hourlong massages and drinks till you pass out?
Well, I'm on Boracay in the Philippines and I have found a beach like that! This perfect beach is called White Beach and it's so amazing that words can't do it justice. I've always found the most stunning beaches to be in Thailand or the Caribbean, but this Philippine beach stands without comparison!
This post contains referral links for products I love. Adventurous Miriam earns a small commission at no extra cost to you if you make a purchase through my links. Thank you for your support ♡ Learn more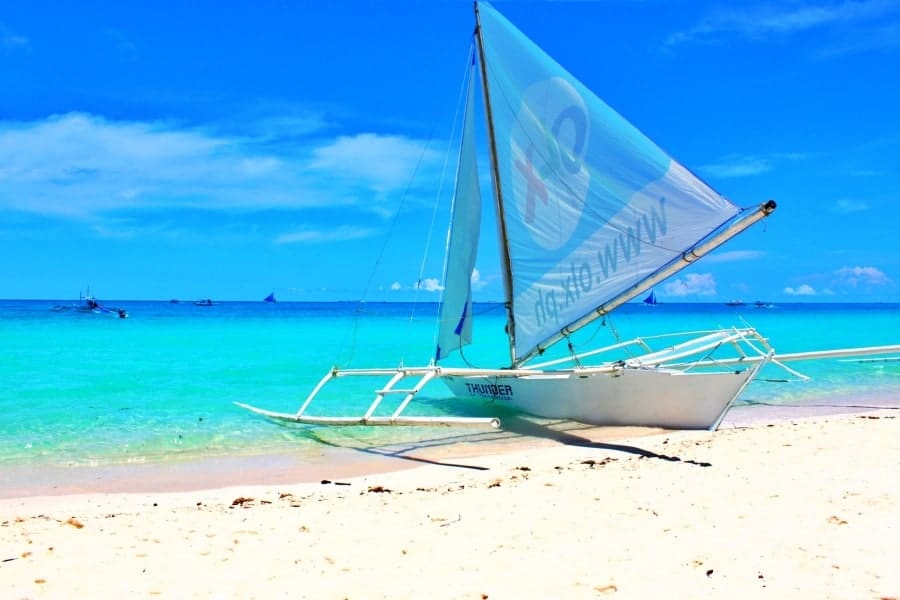 When to visit Boracay
Enjoy sun, sand and plenty of activities in Boracay any time of year! Between November and May, you'll get to experience what makes this Philippine island a globally-famous destination. Just be aware that the peak season also brings crowds.
From mid-July to October is off-season in Boracay – but don't let that put you off! Although it may be typhoon season in the Philippines, Boracay's great weather and natural shielding make this a safer time to visit than most other places. Plus, you'll still get to enjoy its beauty without all the crowds.
What is Boracay best known for?
I've been looking for the perfect beach for so long, and the more I see, the more picky I get. It's no longer enough that the water is clear and the atmosphere is relaxed – it takes more for a beach to be perfect.
So what does it take to impress her royal pickiness?
Well, first of all it must be clean with white, soft sand. And yes, the water has to be clear and turquoise with a blue sky in the background. I prefer uncrowded places, but even though White beach is touristy I'm not bothered by it.
The beach feels big enough for everyone and it's not packed with sun chairs or parasols like Patong beach in Phuket or other crammed places. On Boracay, they are planting palm trees that you can lie under when you need a shadow. It makes the beach seem much more untouched and uncrowded. Also, there's a walkway with restaurants, stalls and shops, so the beach is reserved for tanning and quietness.
They have massages for 600 pesos per hour, great restaurants with everything from Western to Asian dishes, and did I mention – the sunsets are INSANE! I have never ever seen sunsets so amazing! I'm dedicating a separate post to them, so check in with me in a few days time.
Where to eat in Boracay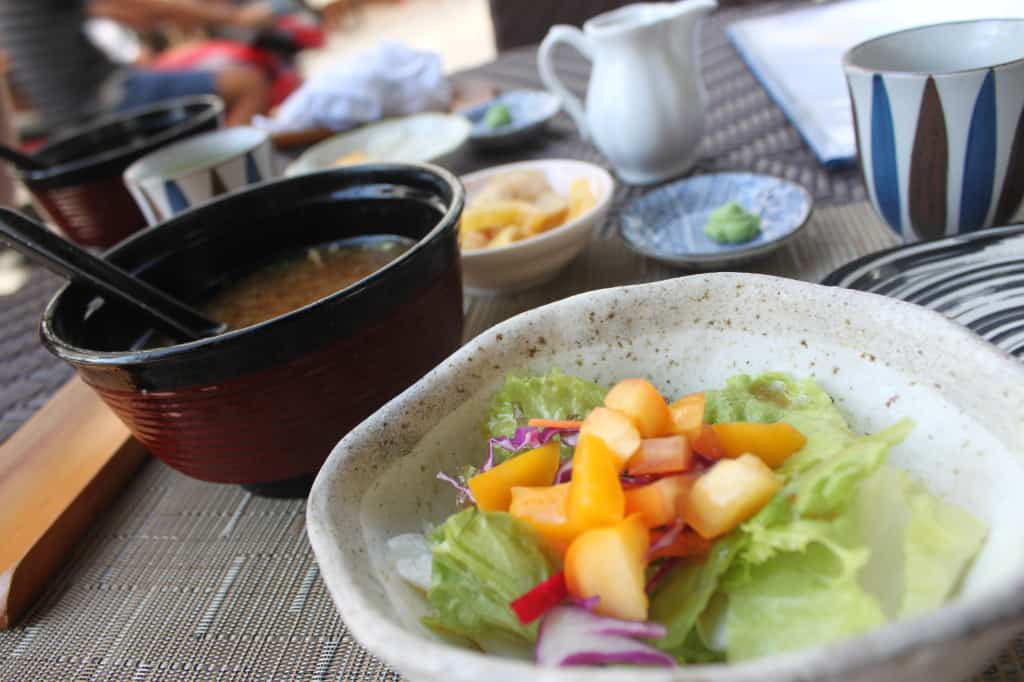 Day 1 Boracay itinerary
Parasailing Boracay
Get ready for an unforgettable experience on your Boracay vacation – parasailing! Enjoy unparalleled views of the entire island, its beaches and coastline from a birds-eye perspective. Whether you choose to go solo or tandem, this thrilling activity is sure to get your heart racing.
Don't miss out on parasailing Boracay during your visit – it's the perfect way to explore this magical island!
Scuba diving
Scuba diving is one of the best adventures to experience in Boracay. With stunning coral reefs, diverse marine life and crystal clear waters, it's no surprise that this is a favorite activity among locals and tourists alike.
No matter your level of expertise, you can enjoy a scuba diving experience on the beaches of Boracay. Guided by a PADI-certified divemaster, you'll explore an incredible underwater world with all its wonder. So be sure to add this incredible activity to your Boracay tour for a truly memorable vacation!
Boracay island hopping
Discover the beauty and diversity of Boracay with a private Island Tour! You'll get to explore some of the most stunning beaches, complete with turquoise waters and diverse sea creatures, as well as visit Magic Island for a cliff diving experience and Crystal Cove to see local artifacts on display.
To top it off, you'll be treated to a delicious grilled buffet lunch along the way. With a private tour, you can choose how much time you want to spend at each beach – it's the perfect way to make sure your trip is unforgettable.
UFO and Hurricane watersport
Feel the wind in your hair and experience the thrill of UFO and Hurricane watersport in Boracay! This exciting adventure involves a secure inflatable spaceship being towed along the best beaches of Boracay at speeds up to 30kph. All safety gear is provided, so all you need to do is sit back and enjoy one of the most adrenaline-filled activities in Boracay. Don't miss out on this unforgettable experience!
Jet skiing
Get ready for an unforgettable jet ski experience on the beaches of Boracay! With a qualified English-speaking instructor, you can feel secure as you explore the turquoise waters on a jet ski.
From 15 minutes to 60 minutes, there are several package options available to suit your needs. Don't miss out on this thrilling activity while you're in Boracay – be sure to add it to your itinerary!
Bella Isa Spa
Pamper yourself and add a luxurious spa treatment to your Boracay itinerary! Bella Isa Spa is one of the best spas in Boracay, offering a range of treatments from full body massage with natural oils and elixirs, hand and foot reflexology treatments, to relaxing hand and foot spa. Situated at one of the most stunning beaches in Boracay, a visit to Bella Isa will make your trip unforgettable!
Day 2 Boracay itinerary
Pub crawl
Explore the lively nightlife of Boracay with a pub crawl experience! Visit five different pumping venues with 50 other people from around the world and enjoy special drink deals and free shots at every location.
Plus, a professional photographer will capture all your amazing memories so you can re-live your night out for years to come.
Live it up in Boracay and make unforgettable memories along the way!
Book your tour here.
Boracay sunset cruise
Make the most of Boracay's incredible sunsets with a boat cruise! During this two-hour journey, you'll get to admire the hues of pink, orange and red paint the sky as you pass by the island's stunning beaches.
Get ready for an adventure as well – from stand-up paddling to snorkeling, there's something for everyone in this beautiful spot.
Helmet diving
Make the most of Boracay's underwater world with a helmet dive experience! You'll be provided with an oxygen-pumped helmet, allowing you to breathe comfortably while exploring the depths of this beautiful island.
After a safety briefing, you'll set off on an exciting boat ride before taking a stroll through the waters.
Perfect for both beginners and experienced swimmers alike, don't miss out on this unique opportunity!
Relax at the amazing White Beach
The island is only 7 km long and 1-2 km wide which makes walking around easy. White beach is separated into three stations: Station 1 (high-end resorts and wider stretch of the beach), Station 2 (party place, most crowded) and Station 3 (the quiet end). I stayed at both Station 3 and 2, and I preferred station 3. On the east side of Boracay, you will find most of the activities such as helmet diving, jet skiing, parasailing and snorkeling.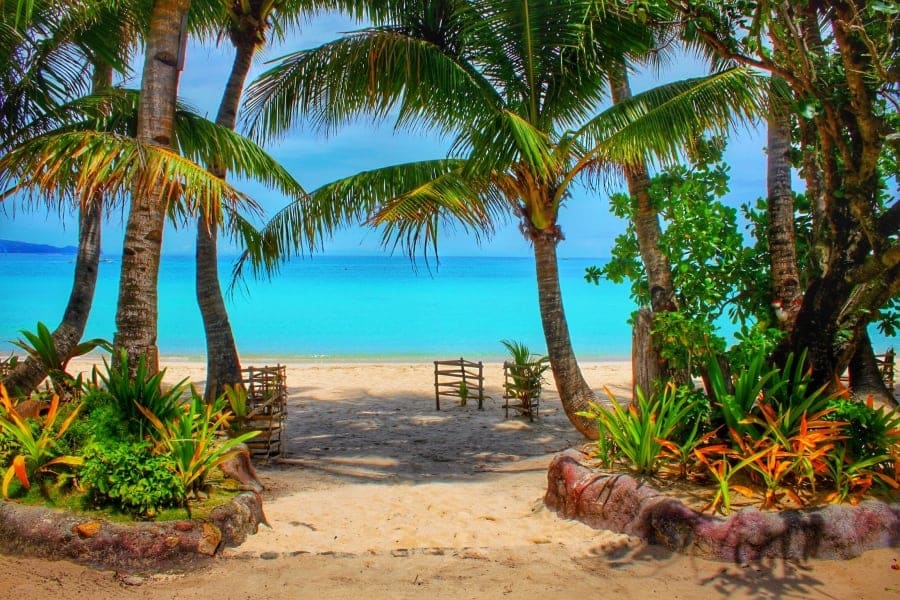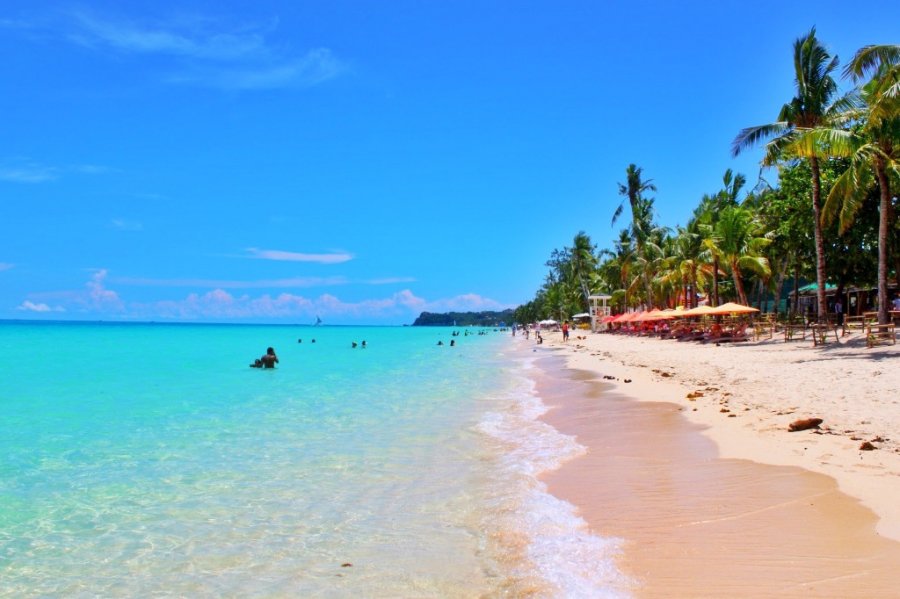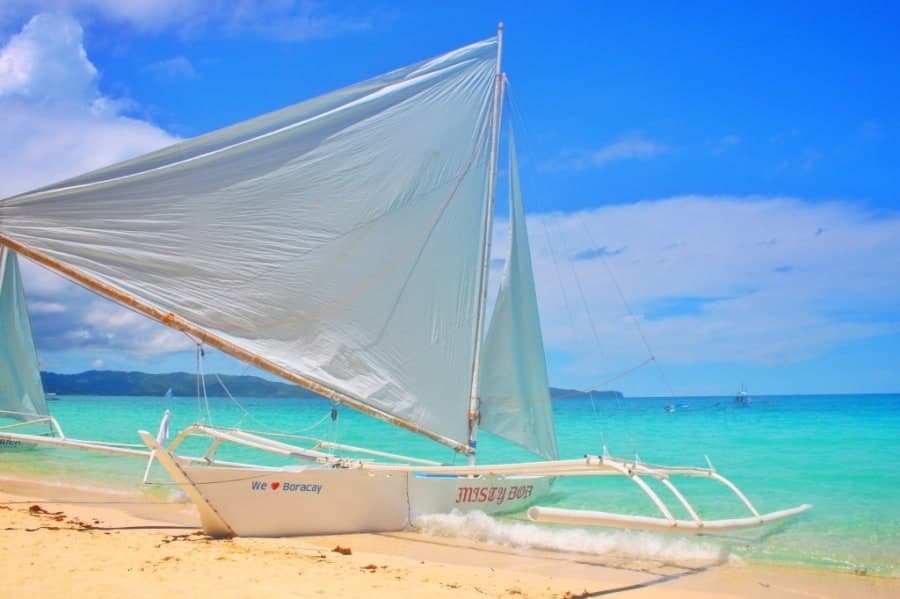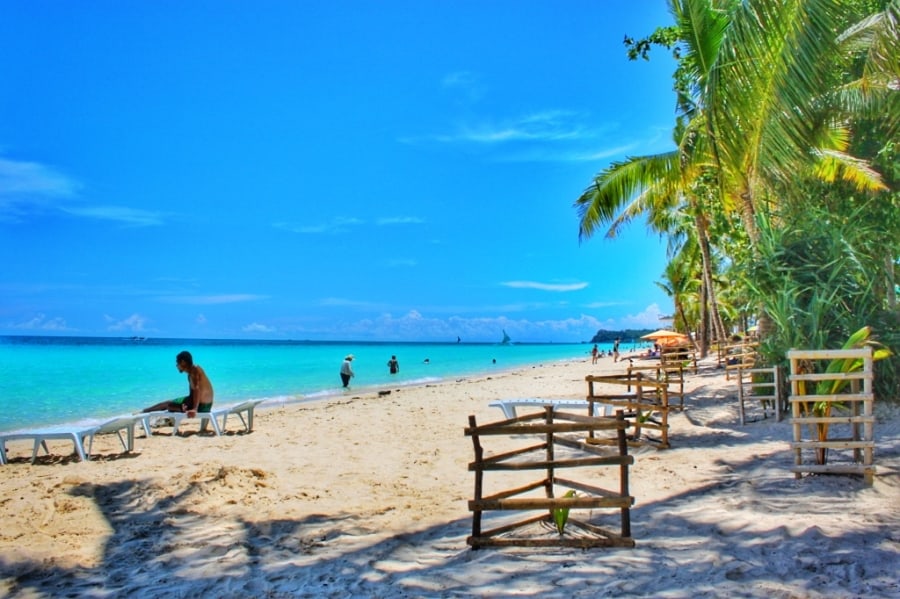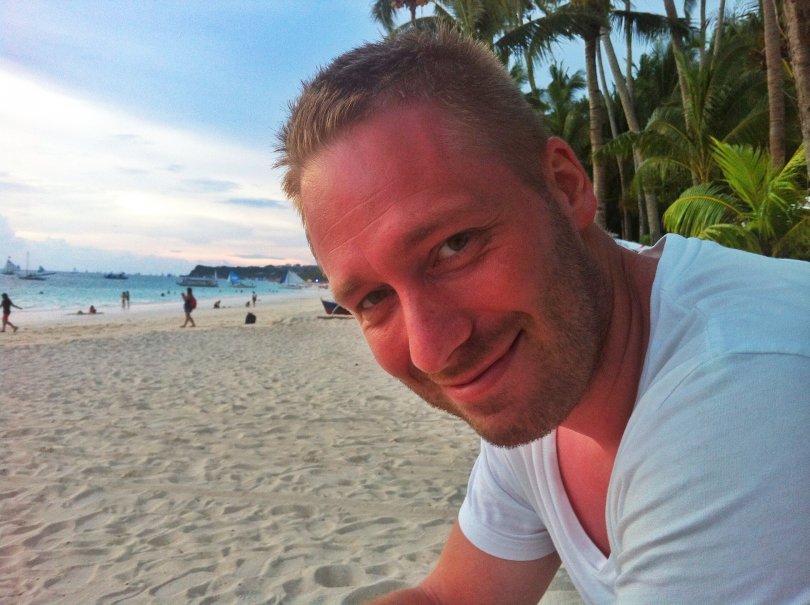 It didn't take me long to fall hard for this place. Koh Tao and Koh Phanang have always been my favorite destinations, but I must say that Boracay is better. It has everything I could wish from a beach and most importantly – it makes me happy, serene and relaxed. I'm already planning our next trip here!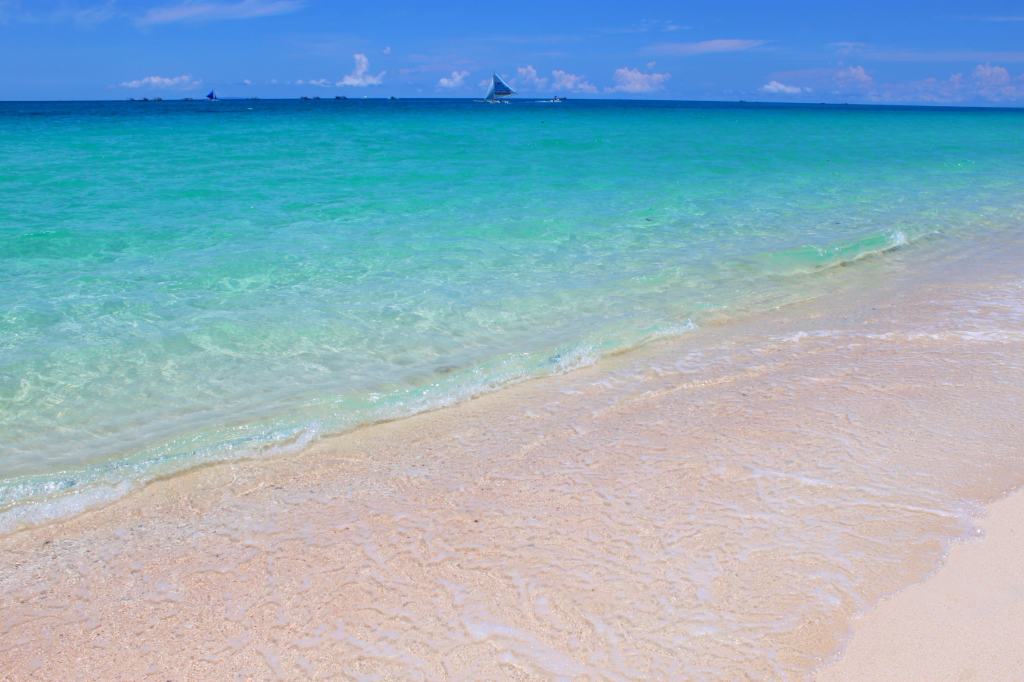 STUNNING SUNSETS
The sunsets in White Beach are simply the most stunning I've ever seen. There is no comparison.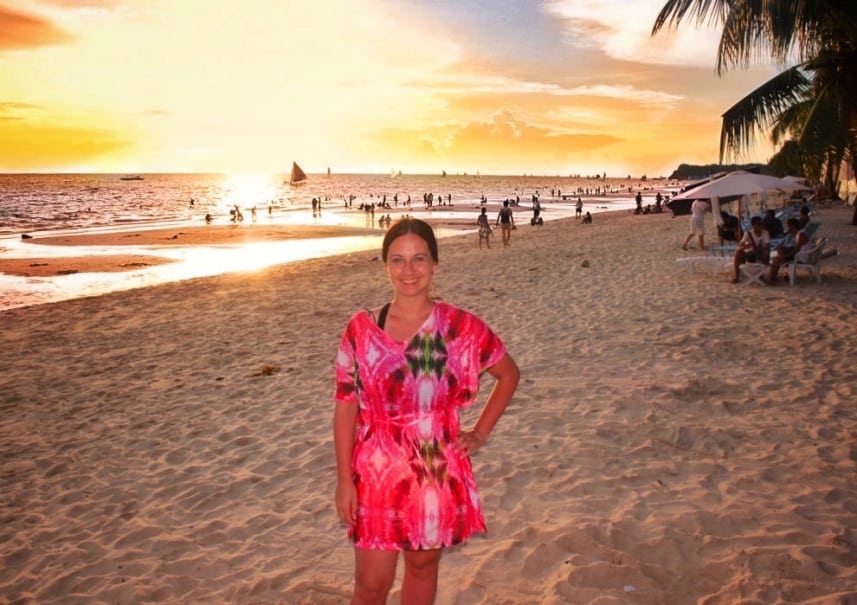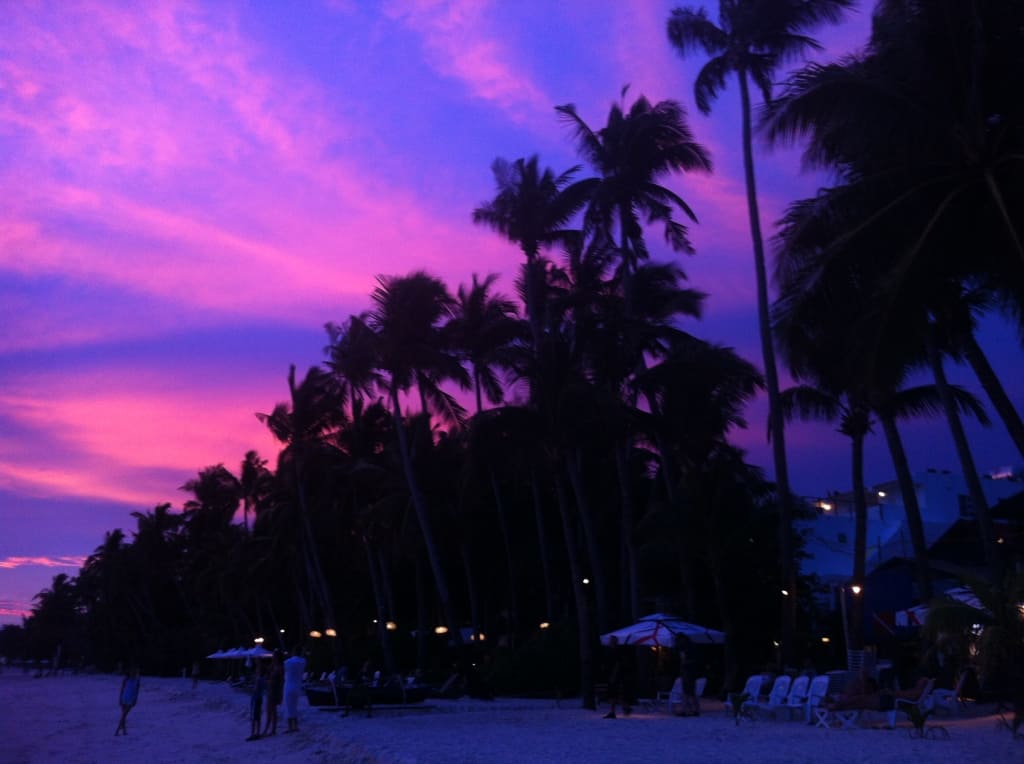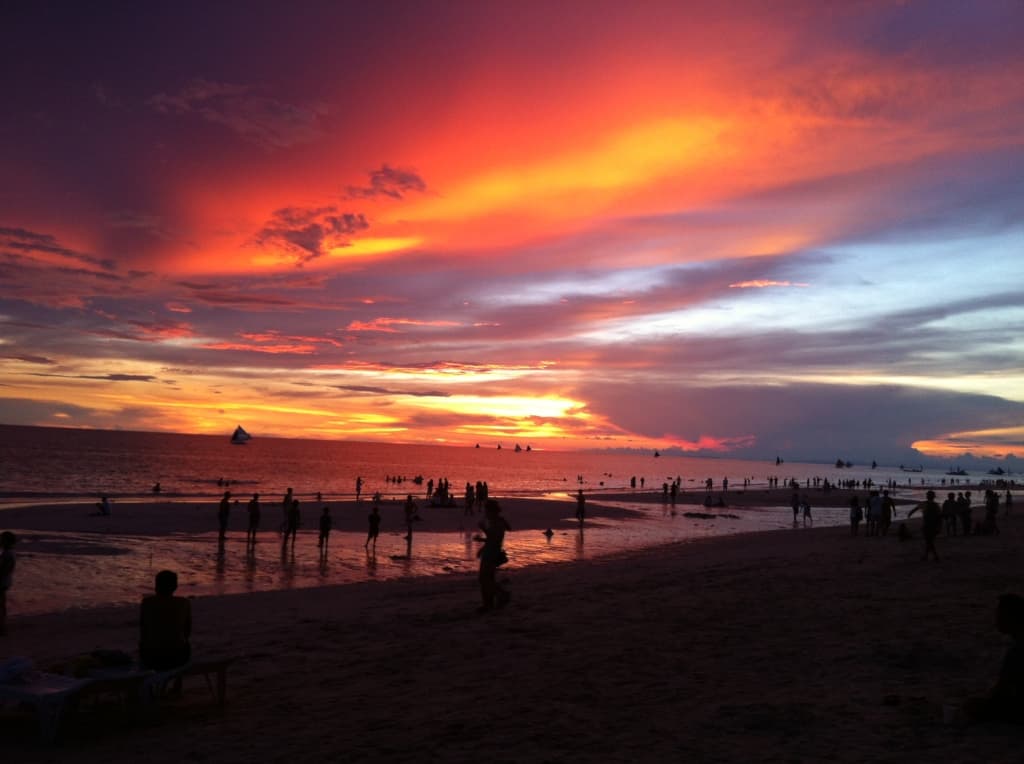 GREAT NIGHTLIFE
At night, the beach is perfect for relaxation, partying and massages. There is fire dancing on the beach and at restaurants with cozy music in the background, which makes it the perfect place to end the day.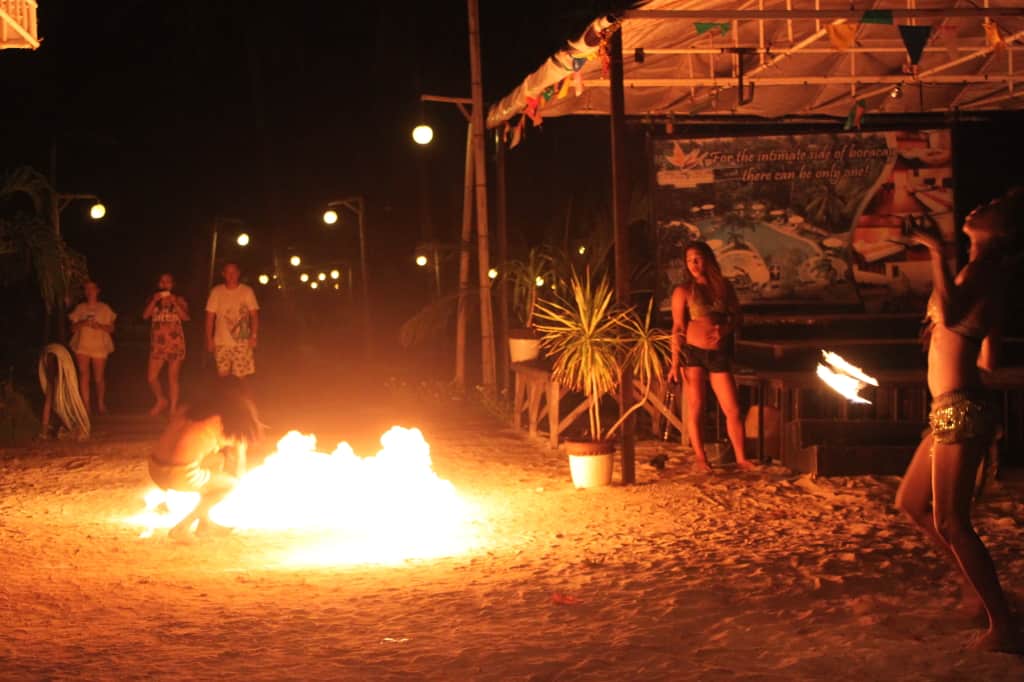 Where to stay in Boracay island
If you'd like to splurge a bit, stay at Surfside Resort and Spa on the beach, which is a perfect little Japanese owned hotel. It's in the quiet end of White Beach (Station 3) and it's basically 10 meters from the ocean. When we got there, we were instantly greeted with welcome drinks, necklaces and the owner came by to say hello.
The rooms are clean, spacious and very personalised. We paid 3,000 pesos per night, breakfast included, plus you get 50% discounts on massages and 10% on everything from the restaurant.
More posts from the Philippines you might like