Koh Tao is my paradise in Thailand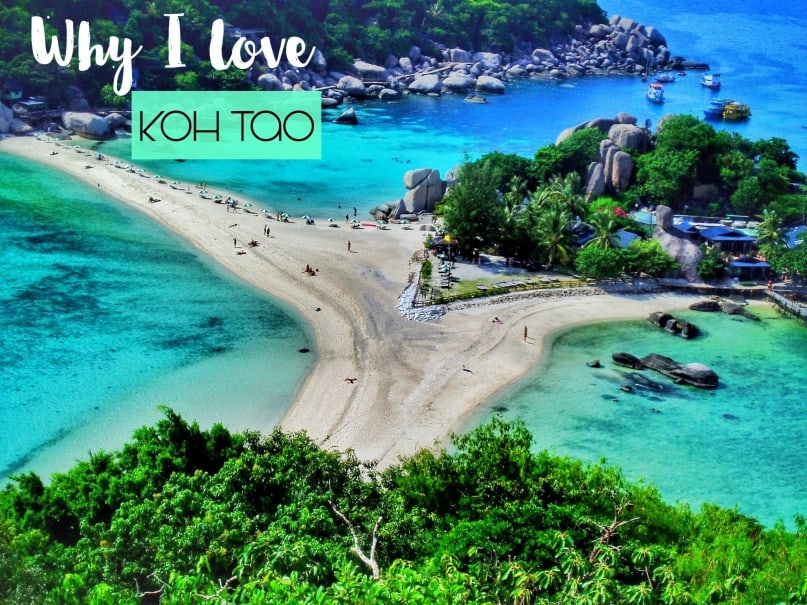 Koh Tao. This place has a very special place in my heart.
This post contains referral links for products I love. Adventurous Miriam earns a small commission at no extra cost to you if you make a purchase through my links. Thank you for your support ♡ Learn more
My first encounter with Koh Tao
But I wasn't always so into Koh Tao. In fact, I couldn't stand it the first time I was there and I swore never to go back. Ever (yeah, I know – what's wrong with me?) It was back in 2006, and my friend and I spontaneously decided to go there before heading to Phuket.
With no knowledge of the island whatsoever, we arrived at the dock and sought a bungalow near the harbour. Since it was just after the Full moon party, all huts were unavailable. So we were forced to suffice with a tacky bungalow built on poles that swayed back and forth every time we took a step inside.
* A word of advice: Don't ever get accommodation near a harbour – most often the beach is terrible and so are the huts.
The bungalow was very hot and the only ventilation was supplied by the ceiling fan above the bed. One that was barely hanging by its loose, untrustworthy wires and looked like it would collapse and land on us any time! Frustrated and hoping to catch the sunset and cheer up, we rushed to the beach without our mosquito repellent.
By the time we got there, we were brutally attacked by a hungry swarm of mosquitos. Within minutes my arms and legs were so itchy that I had to rub them with sand from the beach not to go insane, which only made it worse. Way worse.
My conclusion? KOH TAO, YOU'RE EVIL!
… and with that note, we fled the island on the first boat the morning after.
In the following months, I met lots of travelers who only spoke highly about Koh Tao. I couldn't believe my own ears.
Was it really the same place we were talking about? Had I been wrong? And was I seriously considering going back and giving it a second chance?
Apparently I was because five months later I found myself back on Koh Tao. I found a great place at Sairee beach (the best beach on the island). Also, I was introduced to the magical neighbor island Nang Yuan, and I remembered to wear mosquito repellent after sundown.
On my second visit, I fell in love with Koh Tao. So much in fact that I now consider it my home away from home. It's my safe place and the place I go to in my mind whenever I'm in a lousy situation and need to think about something nice. Today, I heart Koh Tao, and I can't imagine how I could ever not like it. It has become one of my favorite places in the world.
Here's why…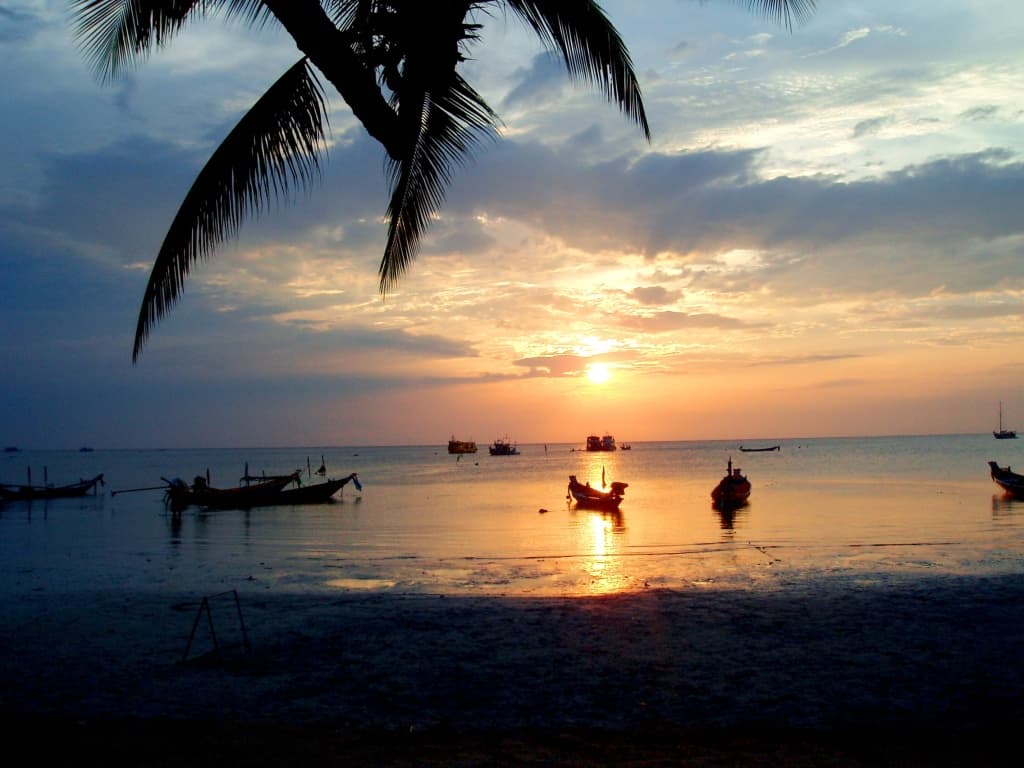 KOH TAO IS EASY AND FUN TO EXPLORE
Koh Tao, which in Thai means Turtle Island, is smaller and less developed than Koh Samui and Koh Pha ngan. It's a haven for scuba divers or people seeking to achieve a diving certificate as the island offers relatively inexpensive classes.
Last time I was there, Thomas and I rented a scooter and head out to explore the island. It's only 21 km long, so how lost can you get (?) did I ask myself rhetorically when we didn't buy a map at the rental store.
Well.. a lot apparently when your scooter goes on strike in the middle of I-don't-know-which jungle. The result? We had to lift it for several kilometers until a passerby told us that it had self locked as a safety precaution. Apart from that, Koh Tao is easy to explore and a scooter gets you from one side to the other in no time.
If you decide to rent a scooter, remember to look for defects so you won't be charged for them when you return it. And check if it has enough gasoline. Also, don't give the rental store your passport or driver's license as a deposit – bring a copy instead!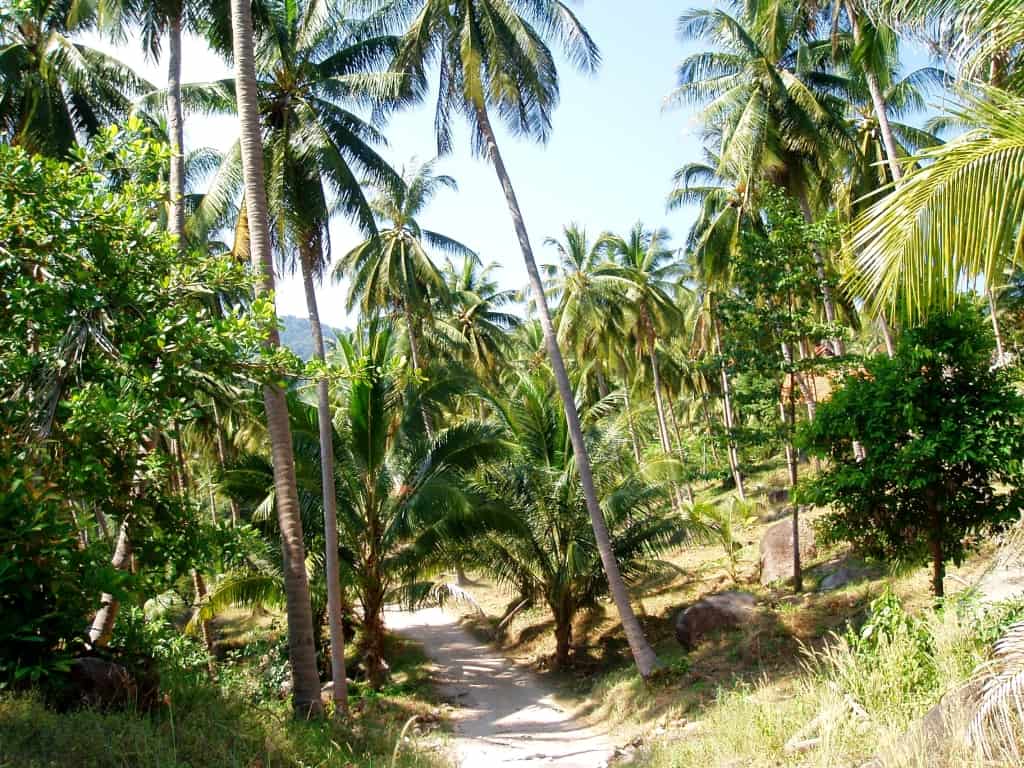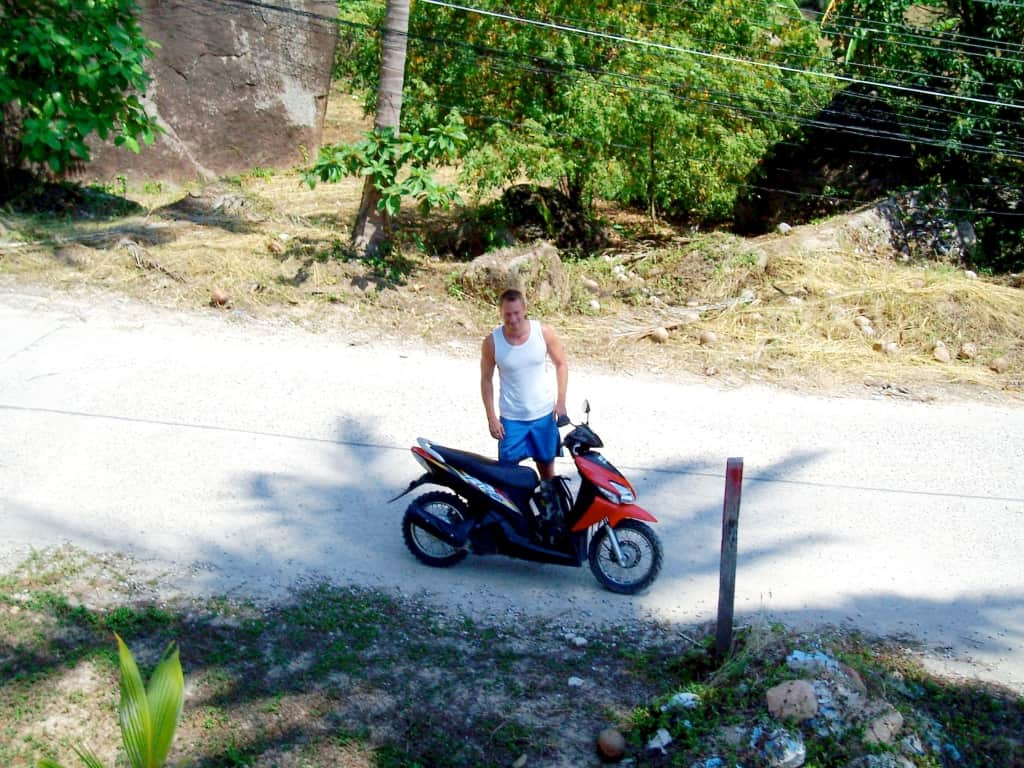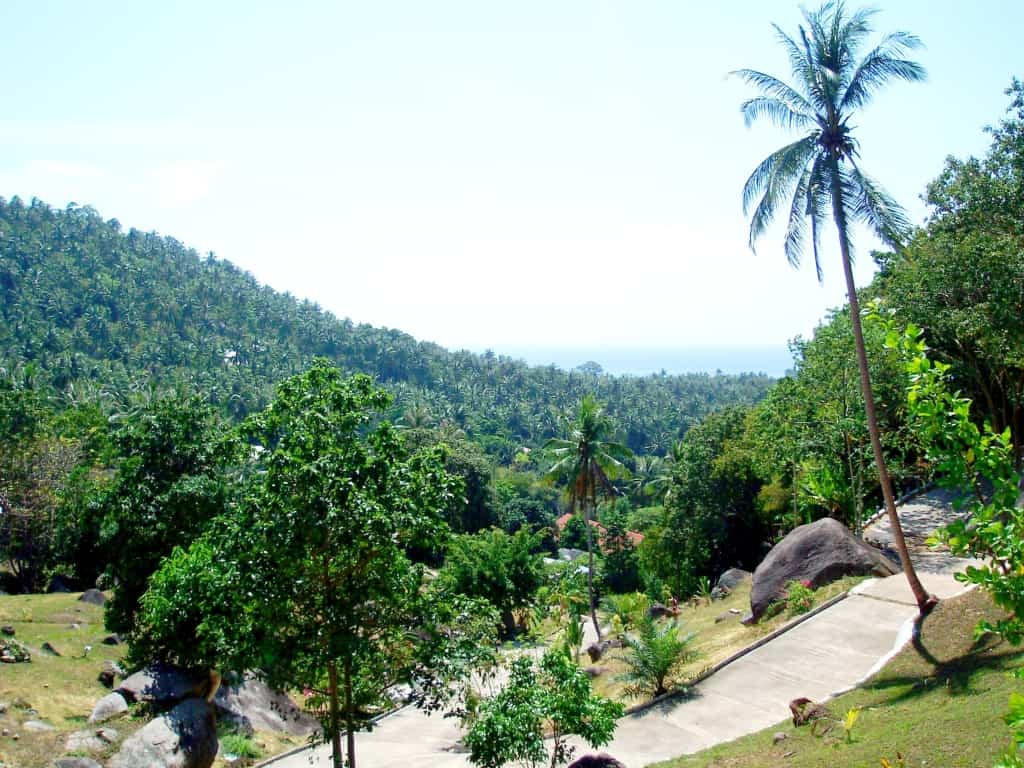 FUN NIGHTS OUT
Being a small island makes it rather limited in entertainment. Aside from the restaurants showing movies all night (I absolutely love this concept), you can play pool at one of the bars, check out a cabaret show or get a pancake. Or all of the above.
If you just came from Haad Rin, expect Koh Tao to be much more quiet in comparison. You won't see hordes of people here as it's mostly divers staying on the island.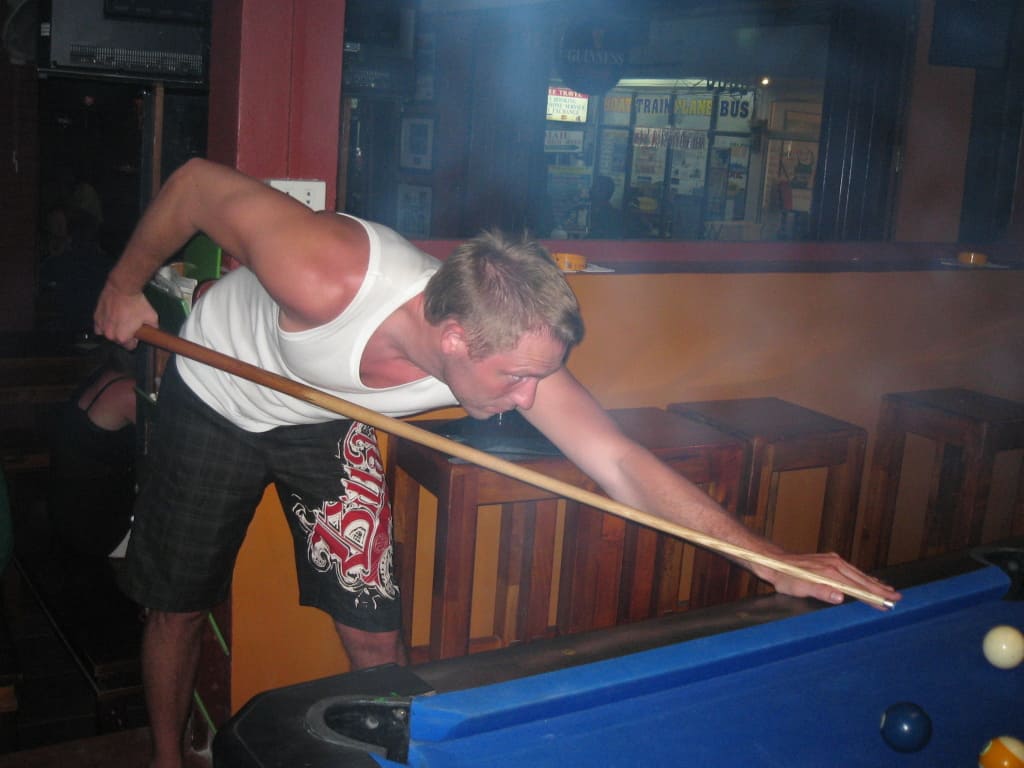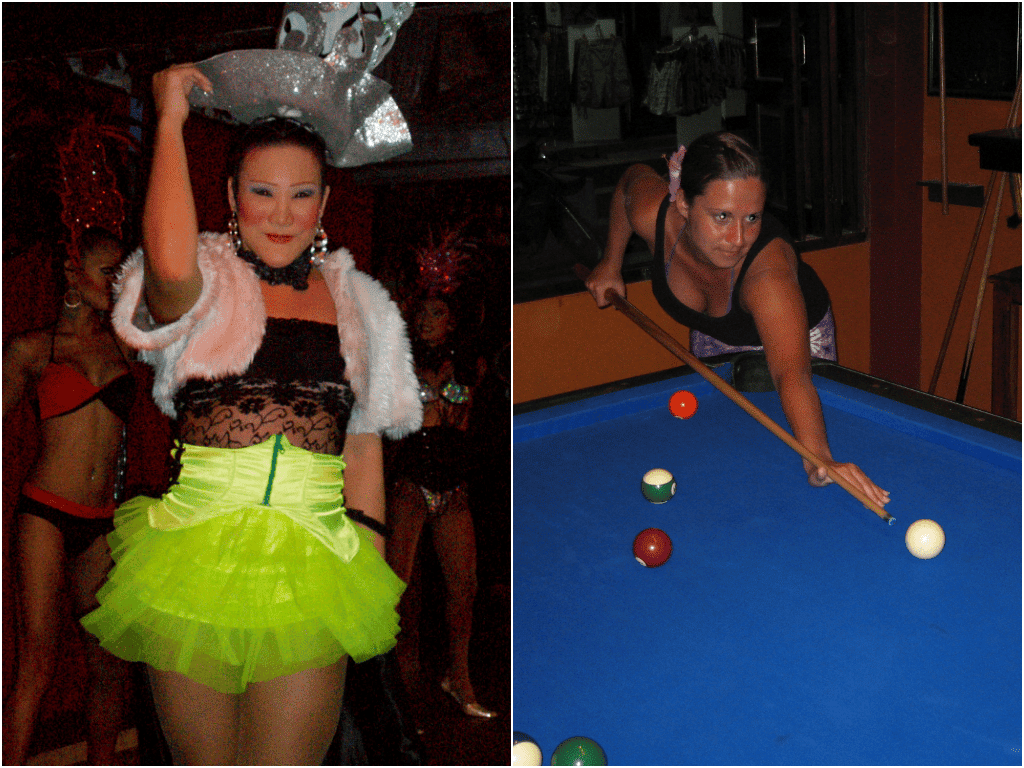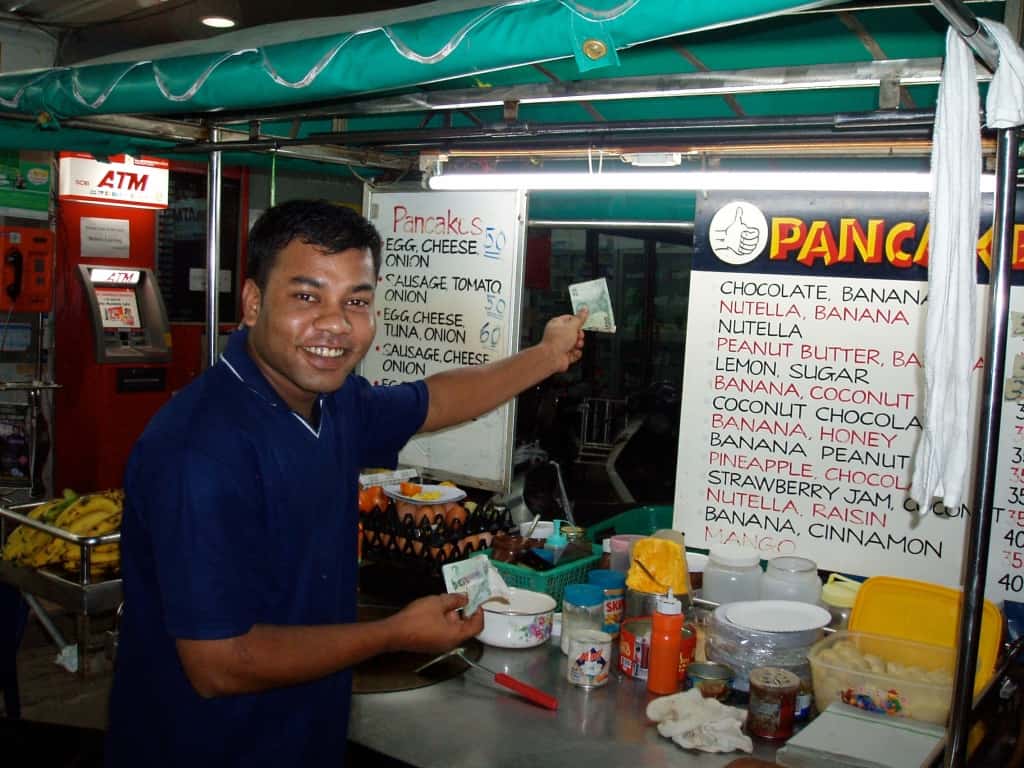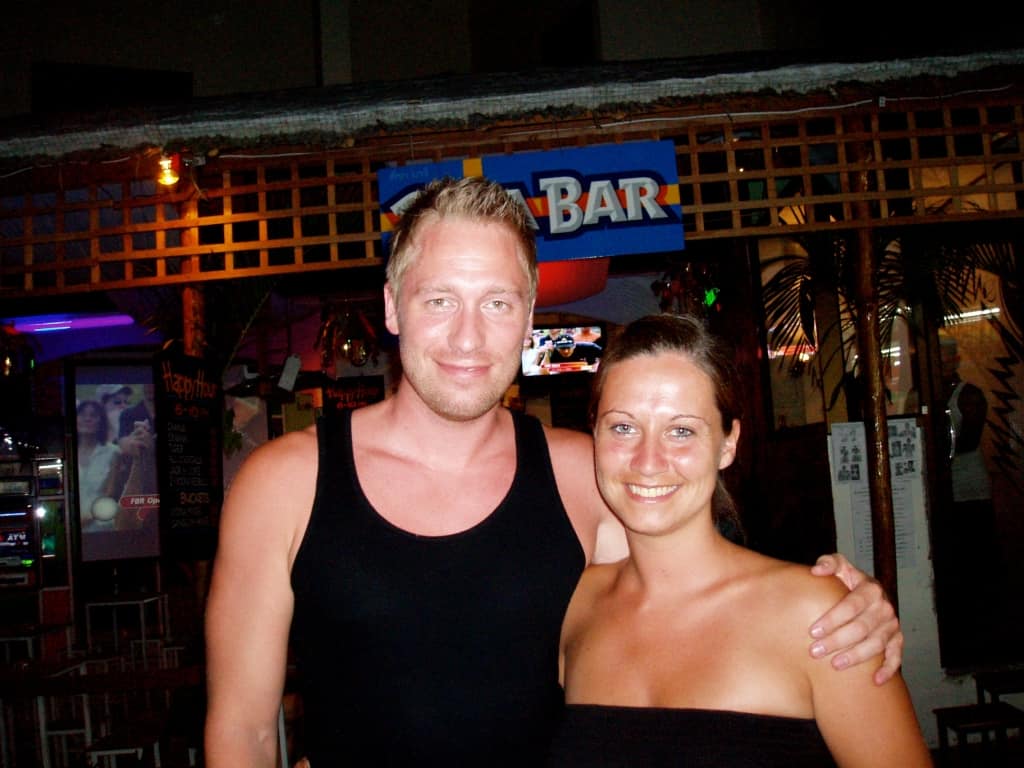 IT'S CLOSE TO NANG YUAN
Another reason I love Koh Tao is that it's so close to the national park of Nang Yuan, which is heaven on earth. Because it's protected, the waters are even clearer and beaches are even whiter than on Koh Tao. It's so beautiful here, and there's a hill you can climb to get a panoramic view of the island and Koh Tao.
If you're in the area, go here. That's all I can say.
EXCELLENT BEACH
My absolute favorite place on Koh Tao is the beach, especially Sairee on the West coast. The water is clear and turquoise and there's a restaurant nearby that serves the best fried rice with chicken and cashews I've ever had. Sitting there on the beach, just looking over the water, watching the sunset later on and daydreaming – that is my paradise. Both in my mind and in real life.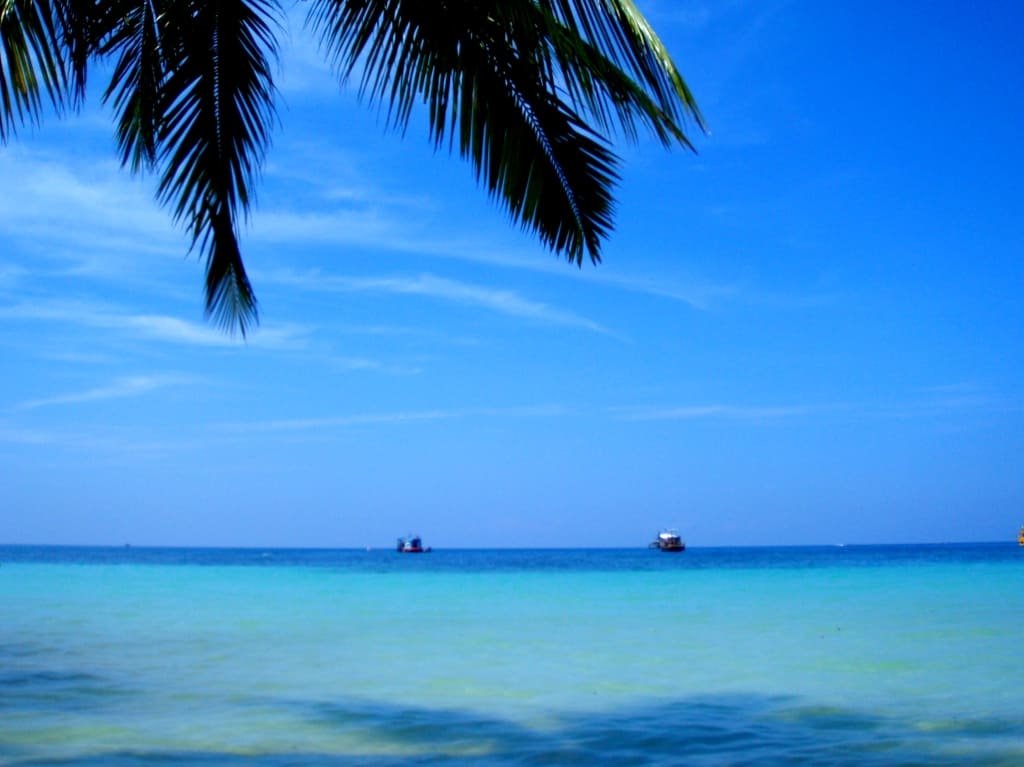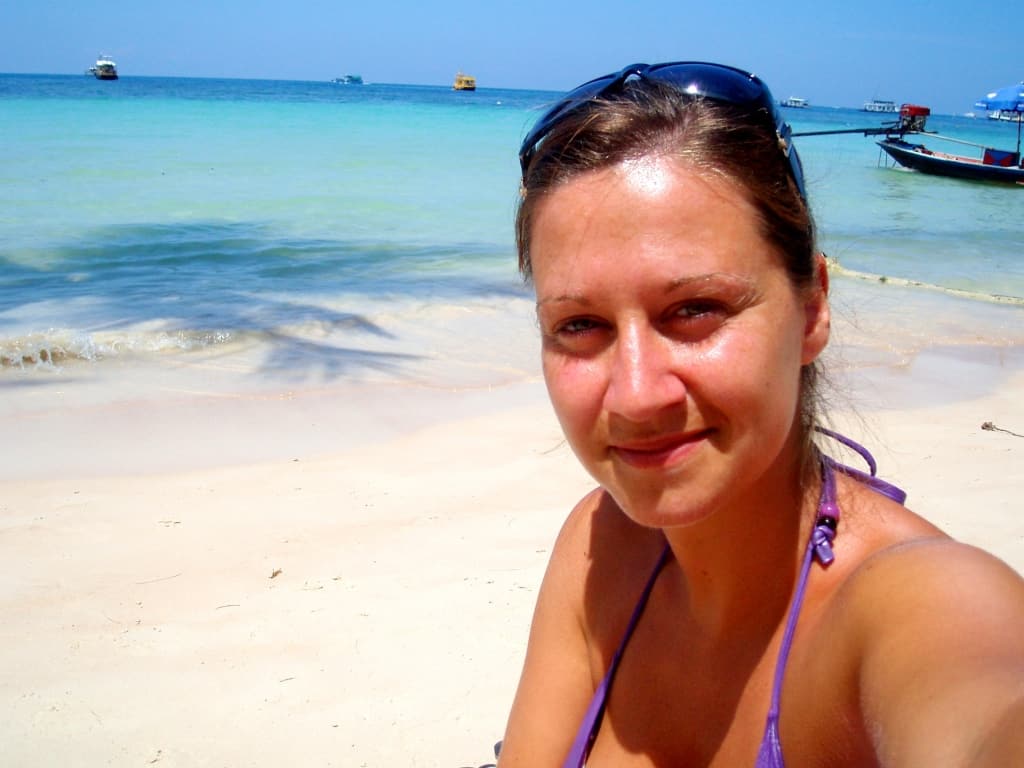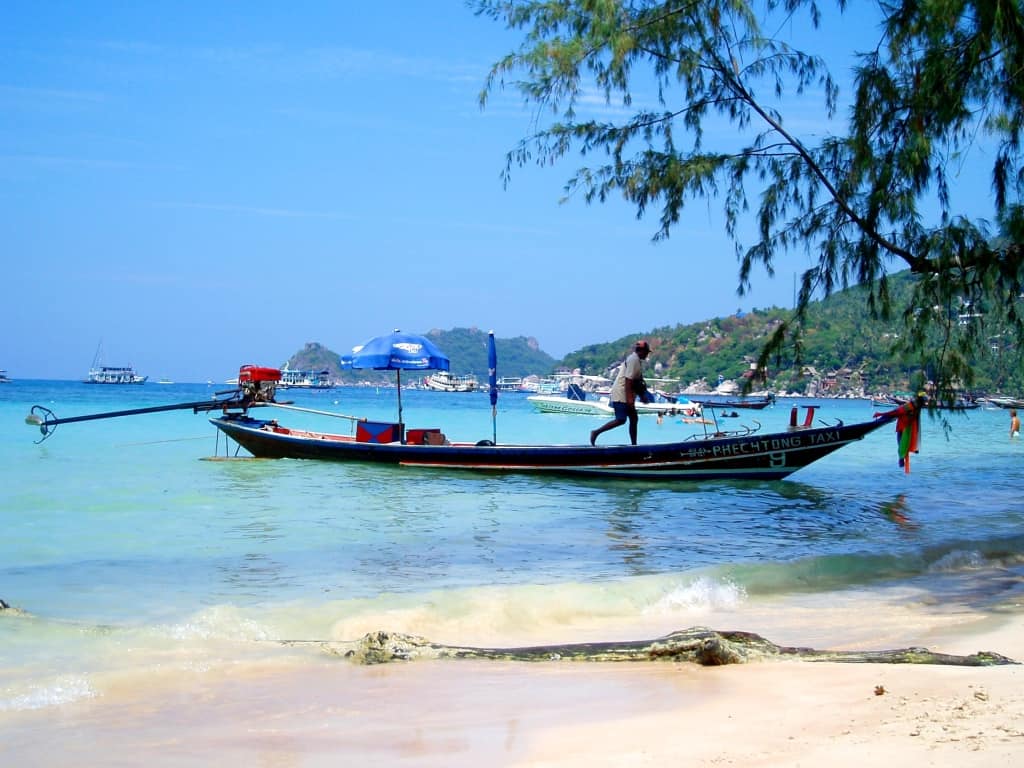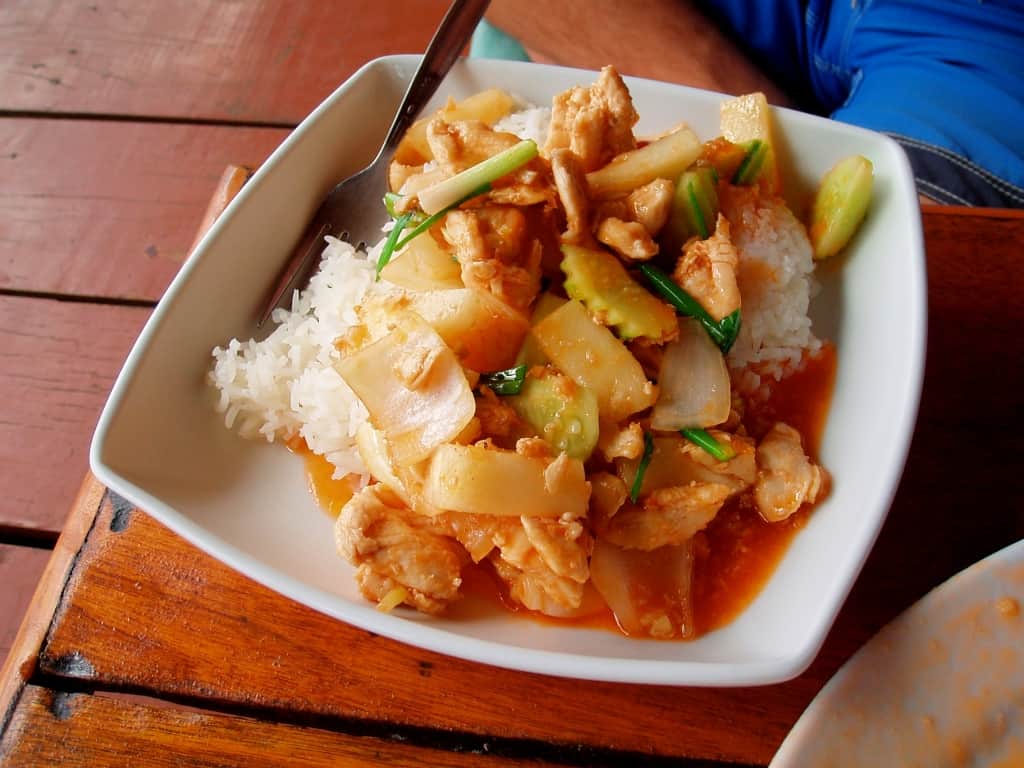 ONE STUNNING SUNSET AFTER THE OTHER
I've watched some of the most amazing sunsets in my life on Koh Tao. Imagine sitting on the beach with a cool Singha beer, listening to Jack Johnson in the background, a few people chatting at the restaurant nearby and just feel the peace. That's how Koh Tao is. I never get tired of this scenery or the chilled-out vibe.
Have you been to Koh Tao? If so, did you like it?
More posts from Thailand you might like
Save it!