Adventurous Miriam uses affiliate links, which means that if you make a purchase through my links, I may earn an affiliate commission.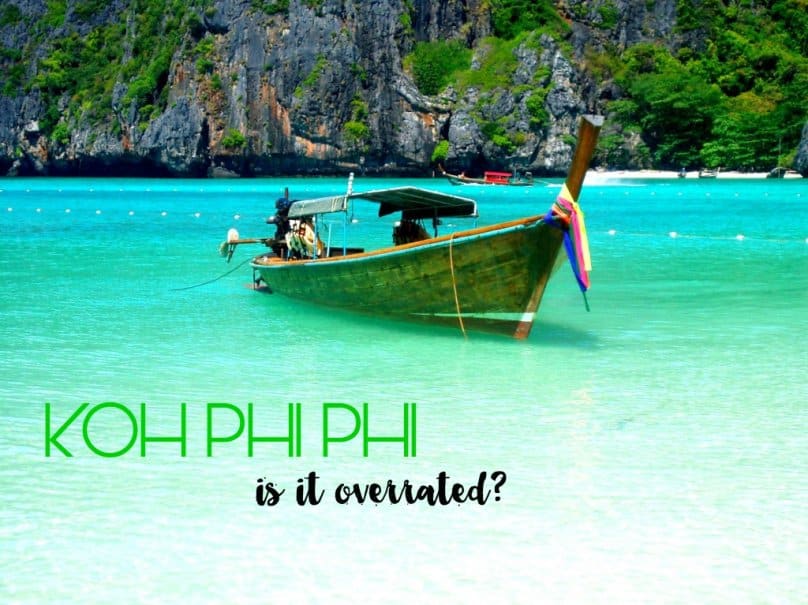 Phi Phi island is probably the most famous island in Thailand. We all remember it as the gorgeous, pristine beach that Leonardo DiCaprio finds in "The Beach". Since the movie was released in 2000, The Beach – also known as Maya Bay – has been a must-visit place for tourists along the Andaman Sea coast.
Maya Bay is part of a nature reserve, which means you can't stay on the island for more than a day, and you have to pay a fee to enter. It's just a short boat ride from Phi Phi island, so many people choose to stay there for the night. Me included.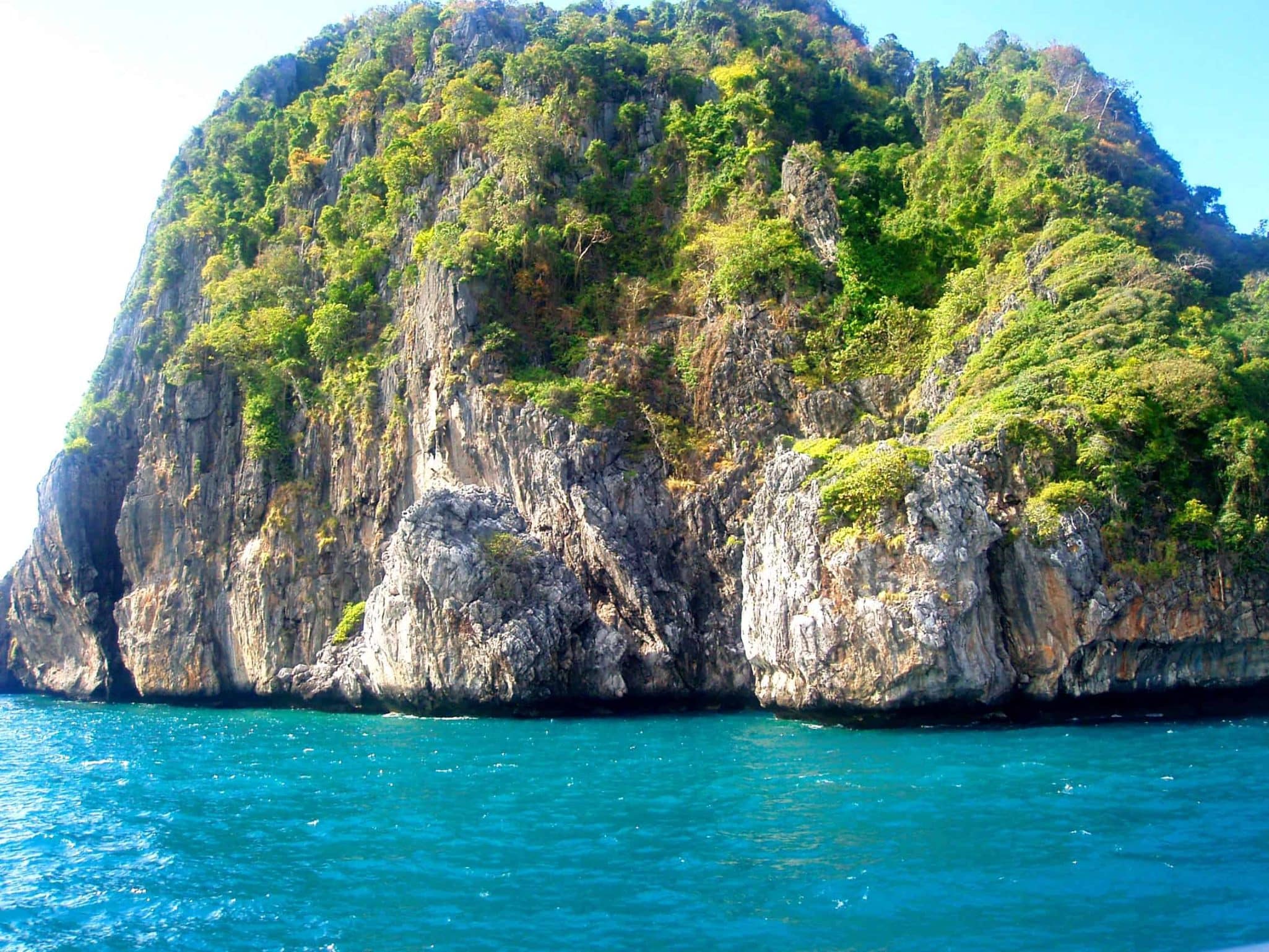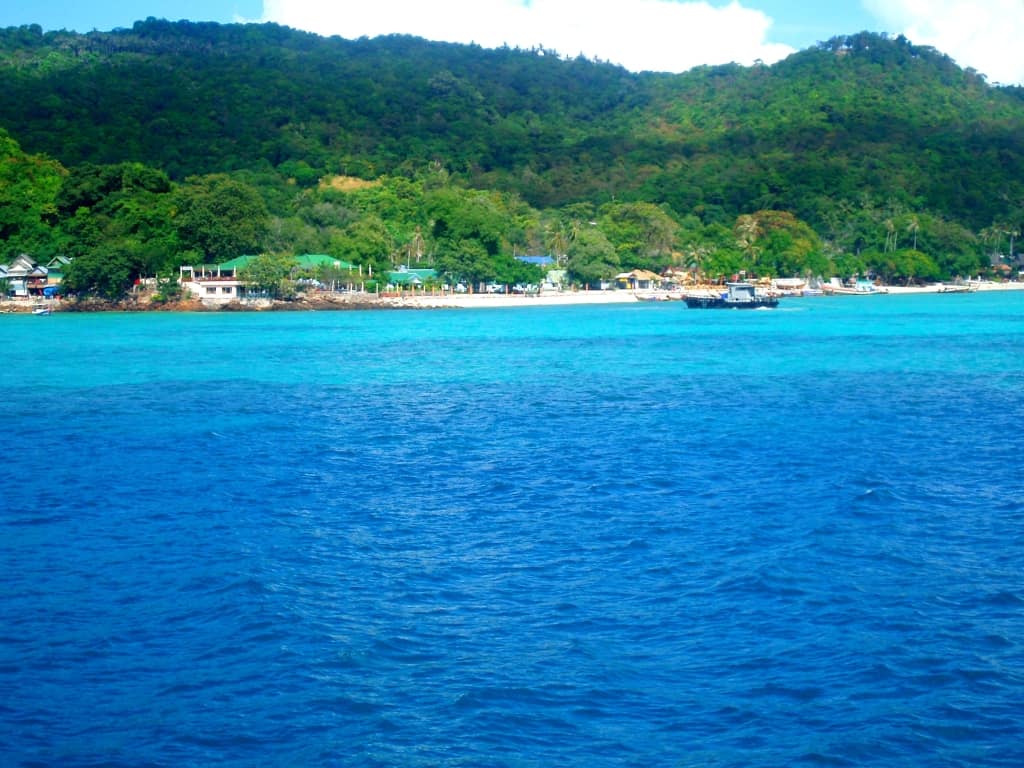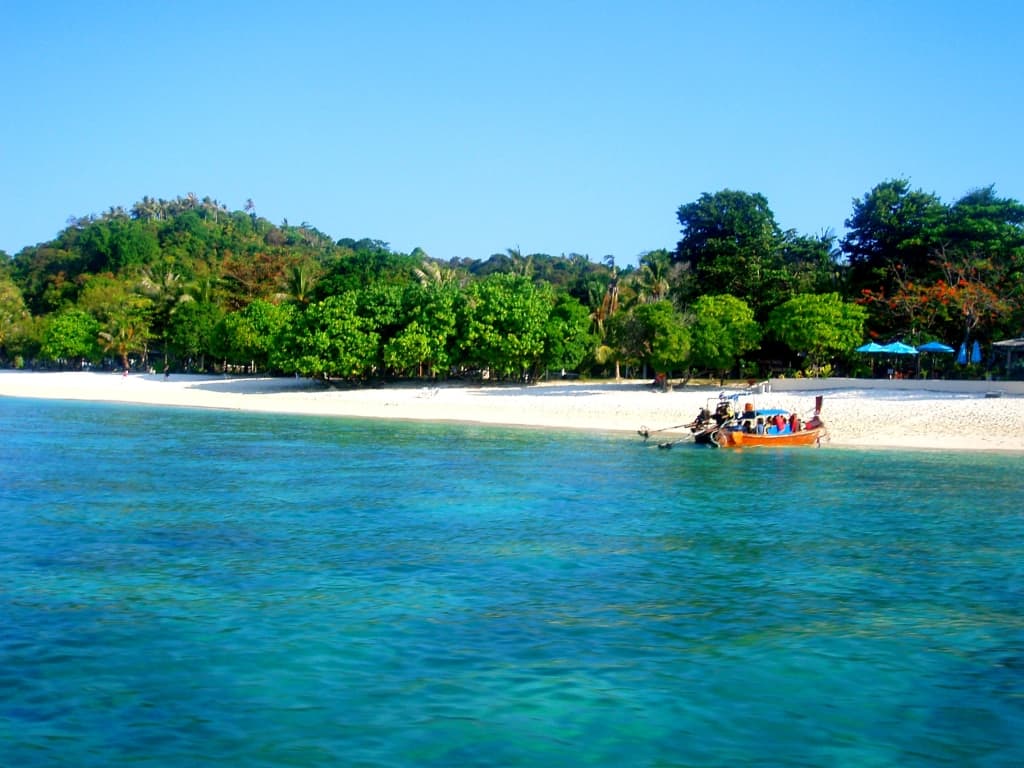 PHI PHI ISLAND IS PRICY
Many roads lead to Koh Phi Phi, but one of the popular ones is by ferry from Phuket. It takes about 3 hours, and you'll get a quite stunning view the whole way there.
Of all the places I've stayed in Thailand, Phi Phi was by far the most expensive. We stayed in a ramshackle bungalow for 500 Baht with a sink that suddenly self-detonated and nearly smashed my feet during morning tooth brushing. And, our neighbour suddenly ran out screaming one afternoon after he'd found a tarantula in the bathroom.
This was a few years ago and as far as I know, you can't even get dorm rooms below 500 Baht these days. Hotels are in a whole other price range. So bottom line, if you go there you should be aware of the quality and prices. And consider booking in advance, especially during high season.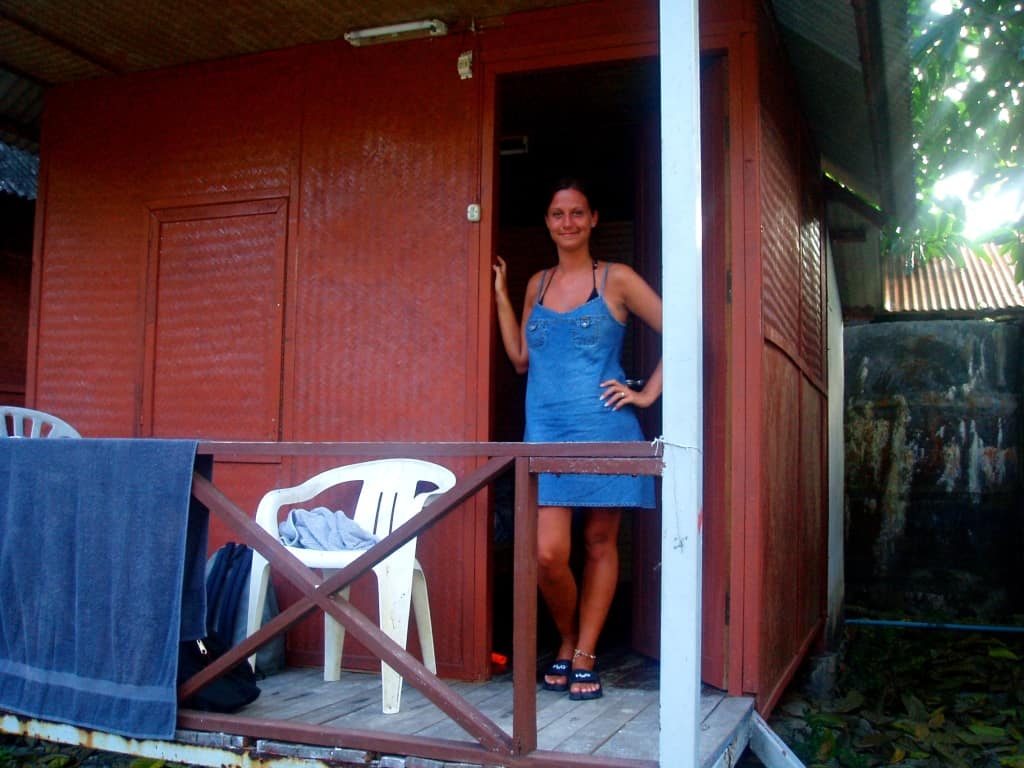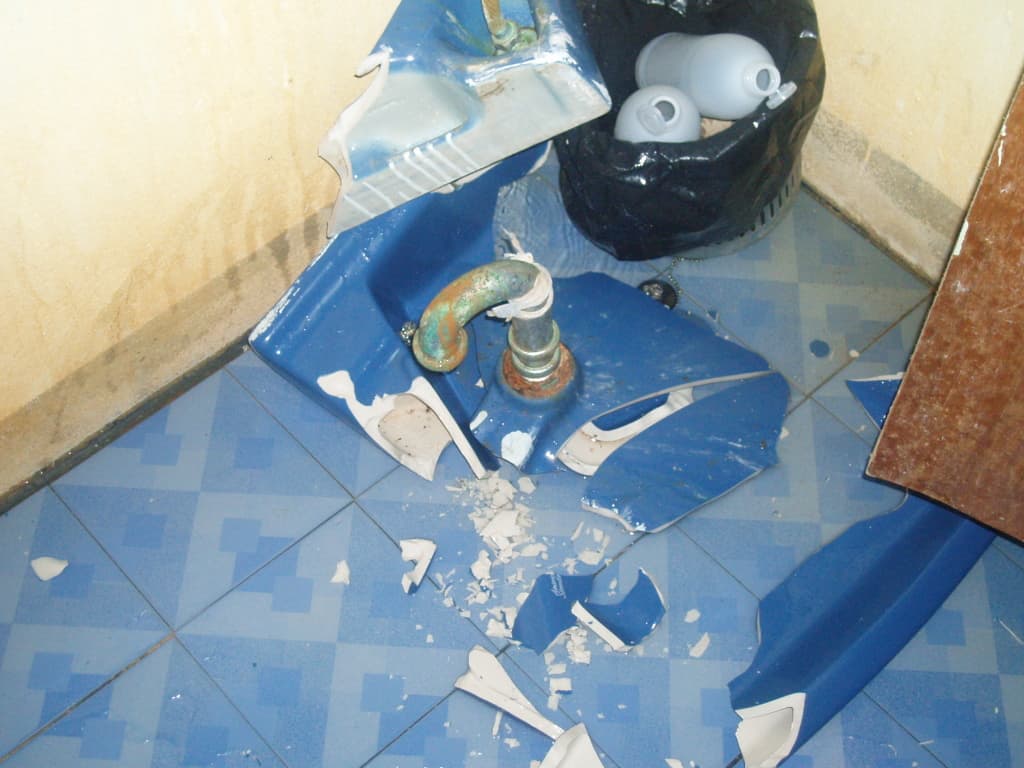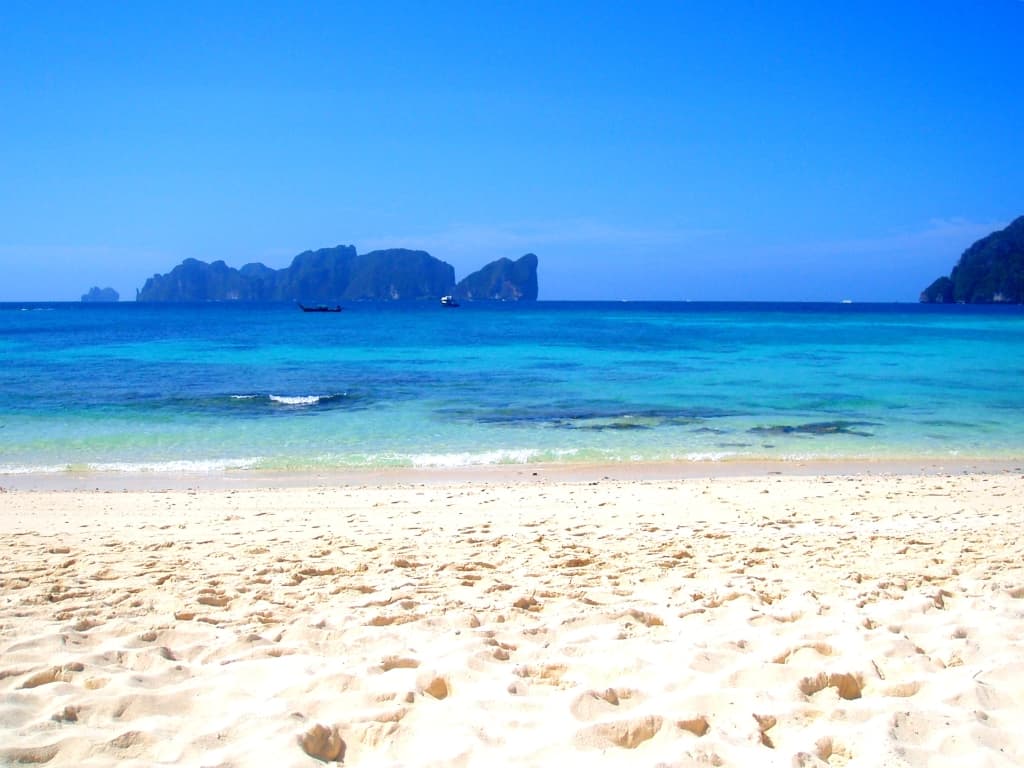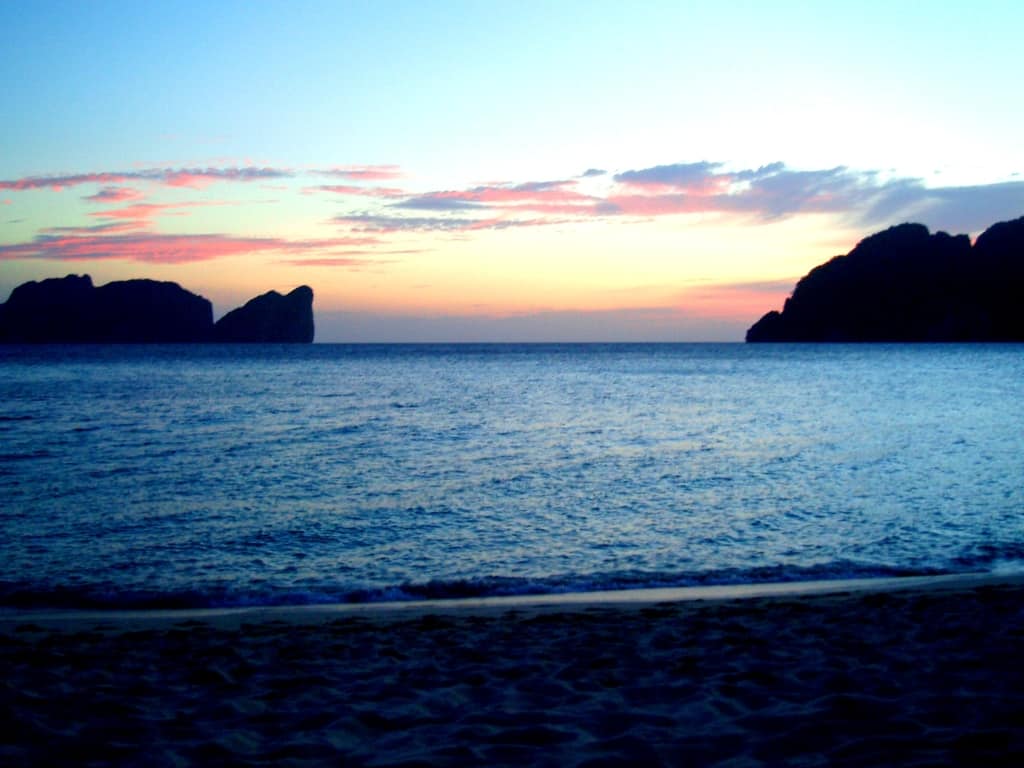 Is that sunset amazing or what?
THE BEACH IS CROWDED
Once you're at Phi Phi, it's easy to reach Maya Bay. As mentioned, it's about 30 minutes away, and you can either book a tour there or just ask one of the water taxis and they'll take you. Our trip included an hour of snorkeling around the island, and we brought our own gear so the price was only a few baht more.
* Note that the water taxi drivers are not snorkeling instructors, so keep your wits about you and always trust your instincts first!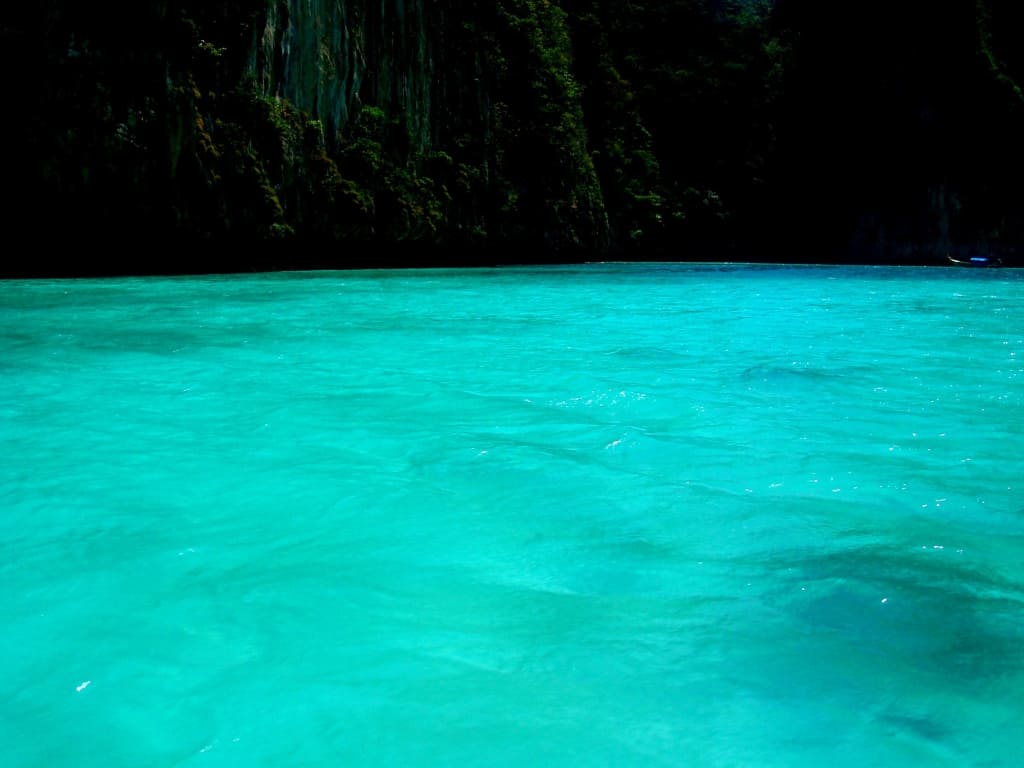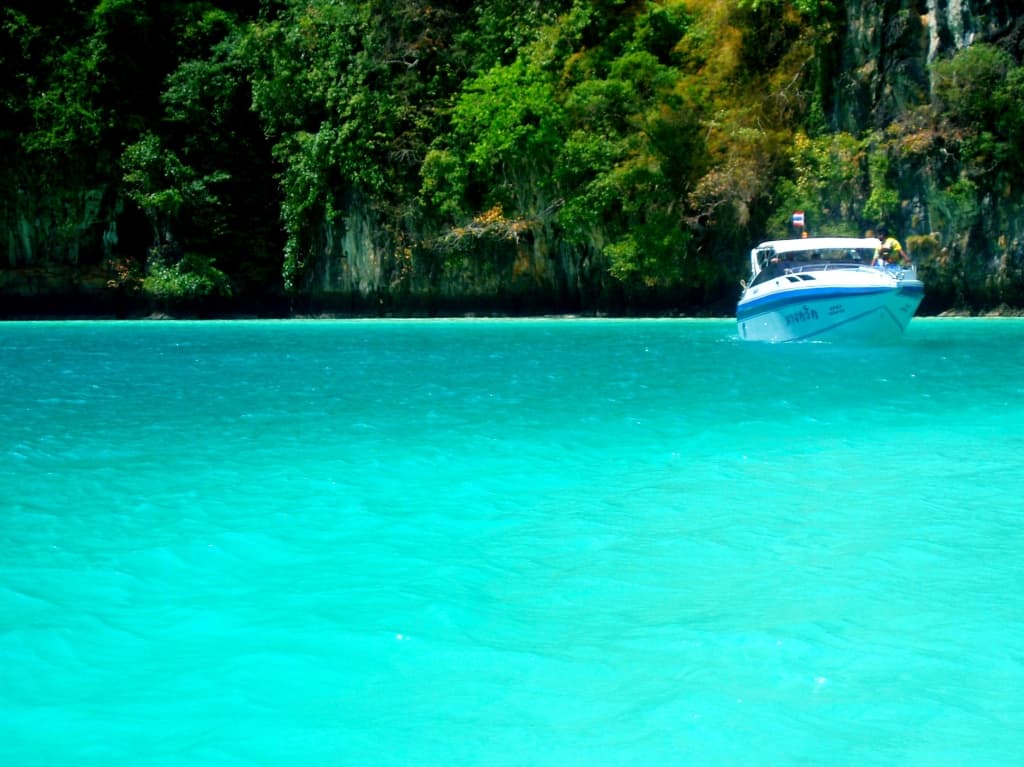 As you can imagine, you're not the only one who've seen The Beach and want to experience that pristine beach with squeaky white sand and turquoise water. In fact, dozens upon dozens of boats arrive every day with crowds of people pushing each other, trying to get that perfect photo. It's difficult to get a real sense of the place and even more so to take a picture without three Russians with an attitude in it.
Maya Bay has a crowd and the corals are more or less destroyed by the many boats that sail through the bay every day. But it doesn't change the fact that it is a beautiful beach.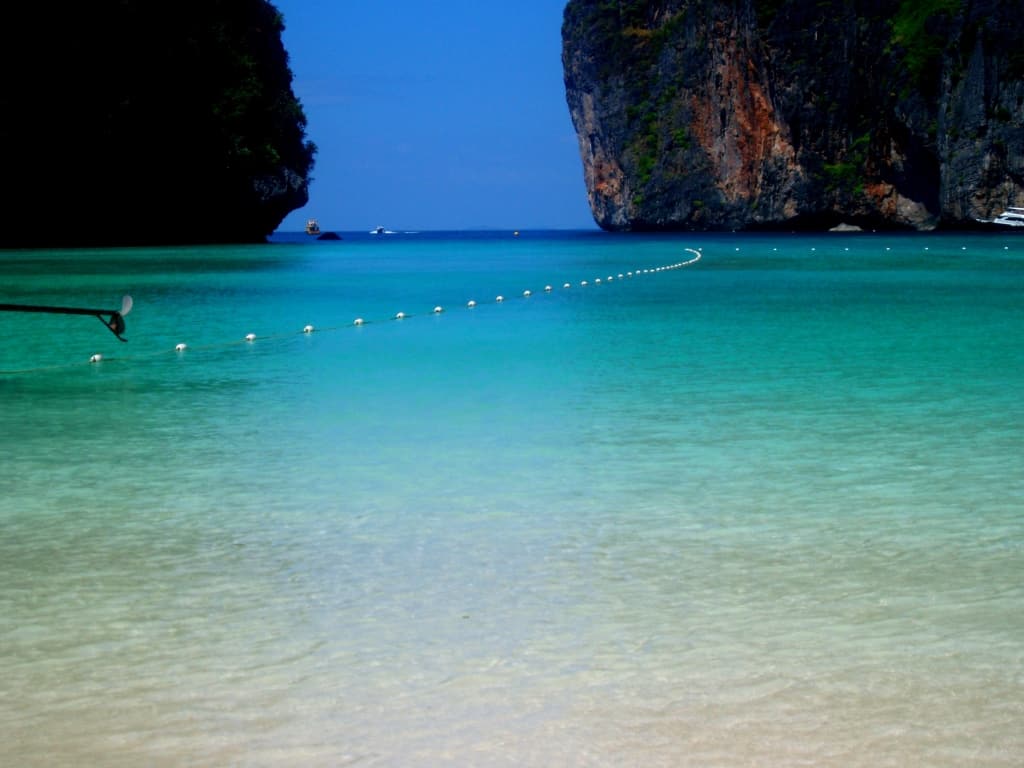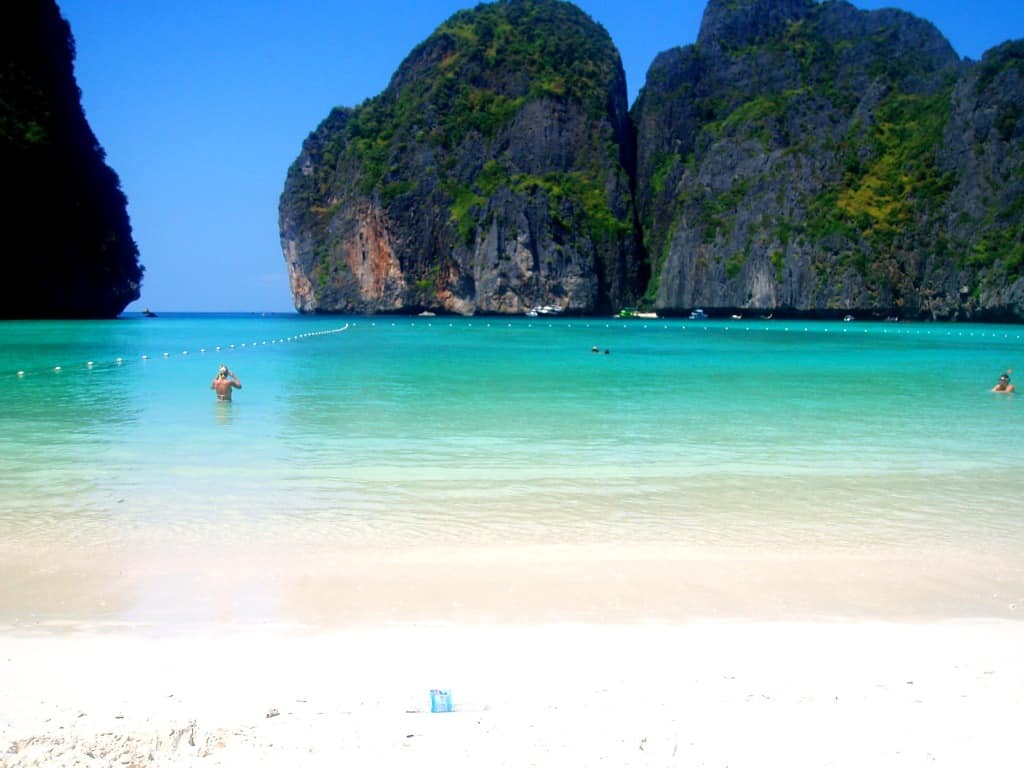 NOW GET TO THE POINT. IS IT OVERRATED?
The beauty and amazingness?
No.
It is one of the most picturesque beaches I've been to, but it's still far from the best. Personally, I prefer beaches with few guests and where the vibe is chilled. Thailand has so many gorgeous beaches (like Koh Lipe, Koh Tao or Koh Lanta) and their corals are not completely destroyed by longtail boats.
If you're in the area, Maya Bay is worth a visit, but don't fool yourself thinking you'll find an untouched paradise. Have that in mind when you go, and I'm sure you'll appreciate the beauty of Phi Phi just as much as I did.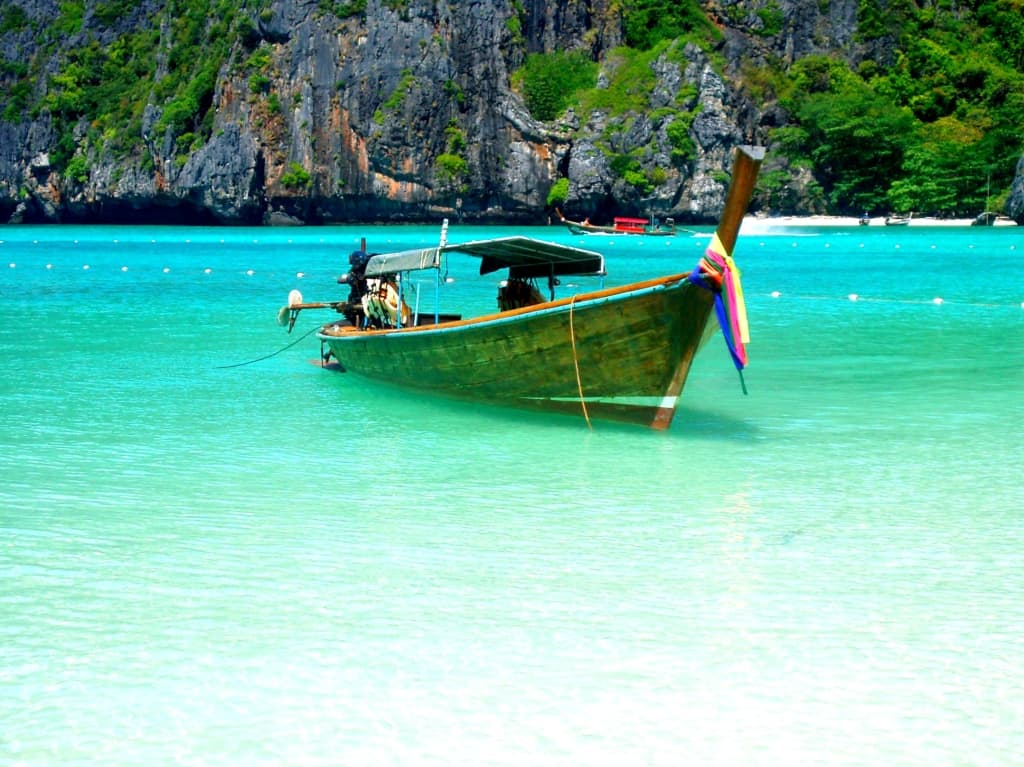 Price: Half day trips is around 400 Baht, and all-day tours – which include a stop there – range from 700 Baht upwards.
If you're looking for a guide on Phi Phi island (budget, costs and travel info), you should check out Nomadic Matt's great post on it here: Koh Phi Phi – travel guide
What do you think?
Pin to Pinterest