Koh Lanta is Thailand's relaxing island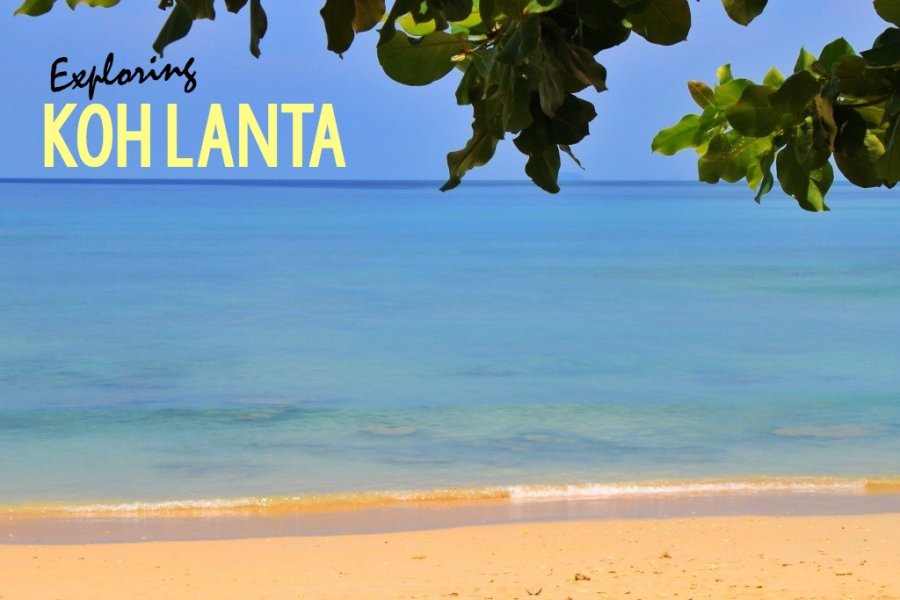 Koh Lanta is one of those places I always recommend people to visit.
It's different from other Thai islands in more than one way, for instance the majority of the island's population is Muslim so the local women wear Islamic headscarves and you'll be woken up by the mosque's loud speakers call to prayer. Another difference is that Koh Lanta is more low-key and relaxing than many of its neighboring islands.
Koh Lanta is the place to chill out, read a good book and have a Thai massage. There are bars here, and they sell alcohol, but the island is not over-developed or over-crowded. That's what I like the most about Koh Lanta.
This post contains referral links for products I love. Adventurous Miriam earns a small commission at no extra cost to you if you make a purchase through my links. Thank you for your support ♡ Learn more
HOW TO GET AROUND KOH LANTA
Koh Lanta is only 27 km long, so it's easy to explore if you have a scooter, but you can also rent a bicycle or a local tuk tuk. We usually always rent a scooter when we're in Thailand as it's an easy and cheap way to get around.
Most hostels and travel agents rent out scooters without asking for a driver's license or insurance. They do, however, often require to keep your passport as deposit (but a copy of your passport will be fine, too).
Read next: Island hopping in Thailand
INTO THE THAI JUNGLE
Like most other Thai islands, Koh Lanta is filled with lush forests and palm trees. It makes it impossible to do shortcuts across the island, and the only way to get around it is to follow the outlined paths and road.
We rented a scooter ($8) at the hotel for the whole day, and after stocking up petrol, we were on our way.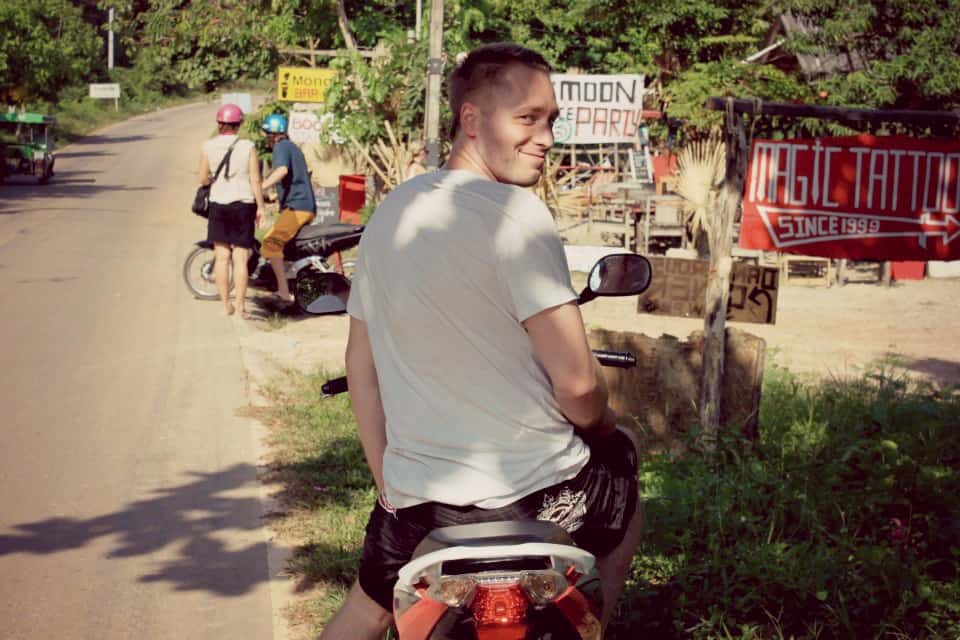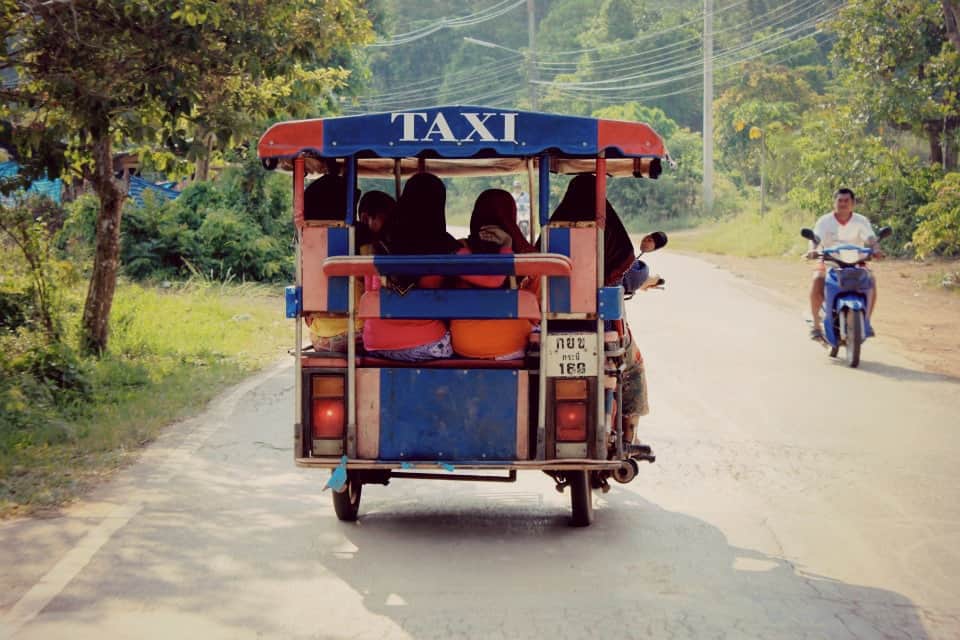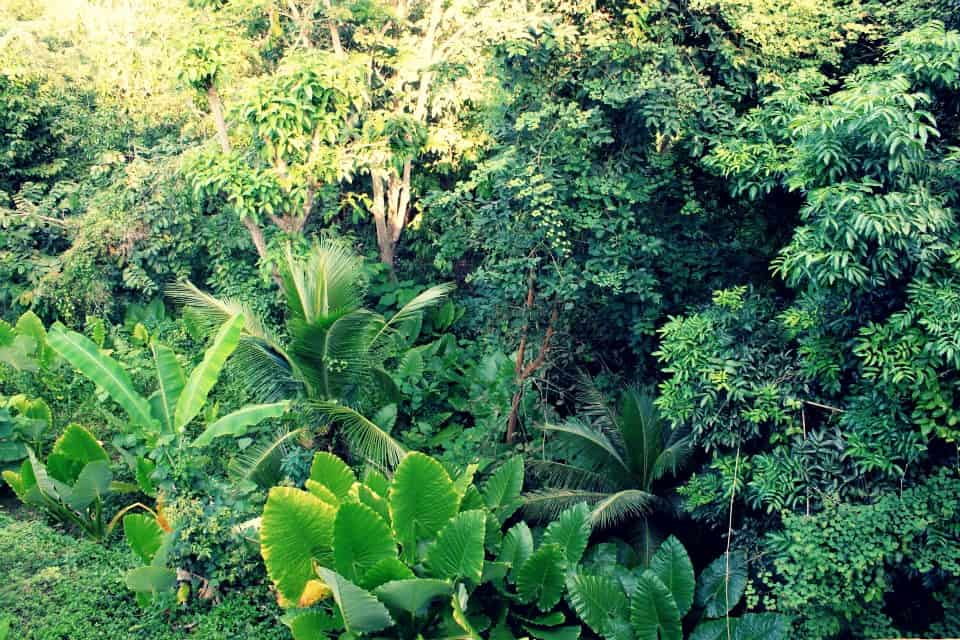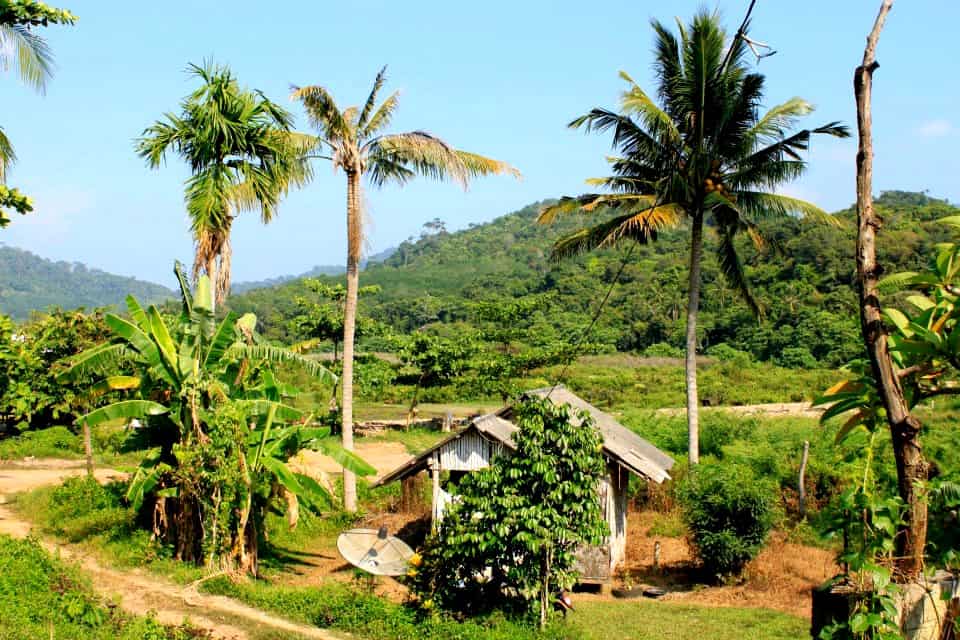 KOH LANTA BEACHES
All the beaches in Koh Lanta are on the west coast, aka. perfect for watching the sunset. Another great thing is that they're rarely crowded, which is one of things I like most about Koh Lanta.
The northern beaches
Kaw Kwang, Klong Dao, and Long Beach are beautiful beaches with white sand and turquoise water – these were my favorites!
The middle beaches
Klong Kong, Klong Tob and Klong Nin are less popular because they're rocky. However, you'll find really cheap bungalows here… and privacy.
The southern beaches
Ba-Kantiang Bay, Klong Jak, Ao Nui and Bamboo Bay are beautiful, though a bit wild. They're not as long as the northern beaches, but there's great accommodation here, from budget to luxury.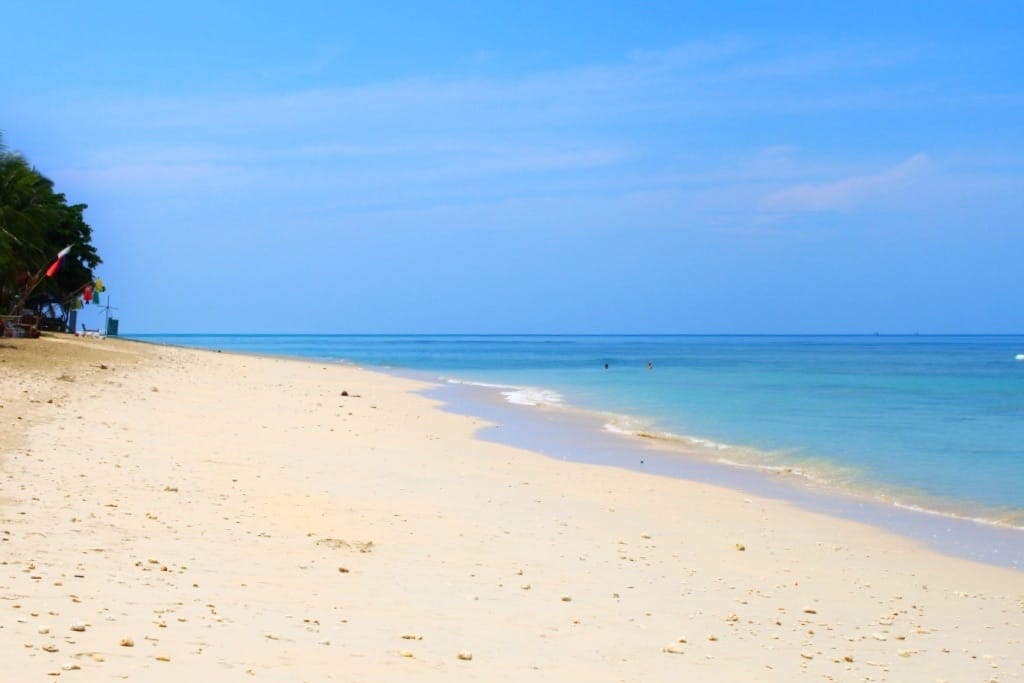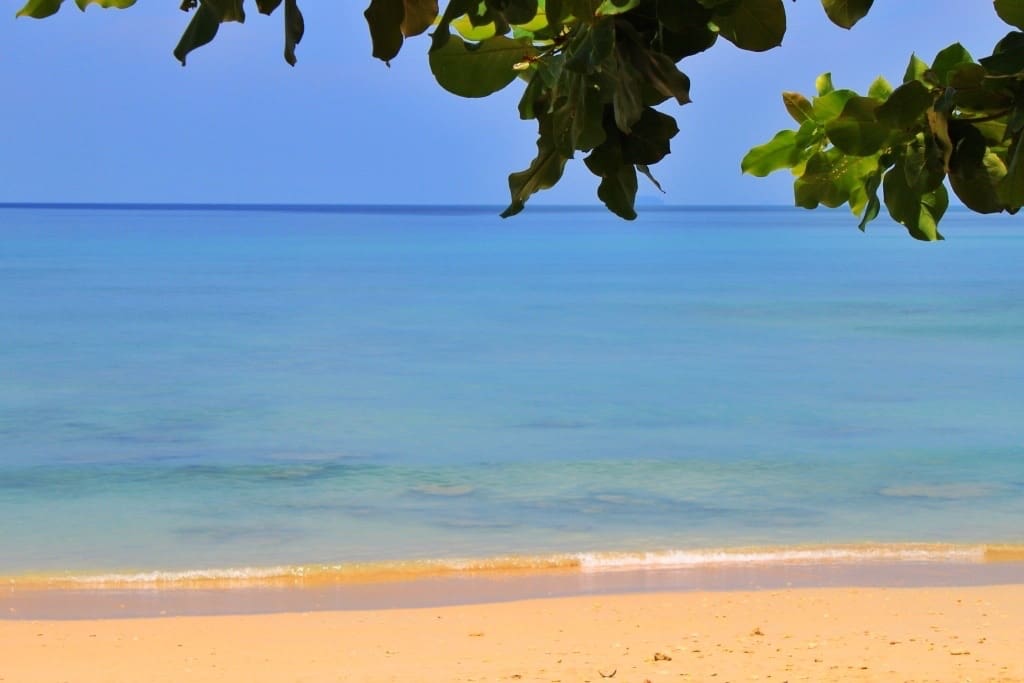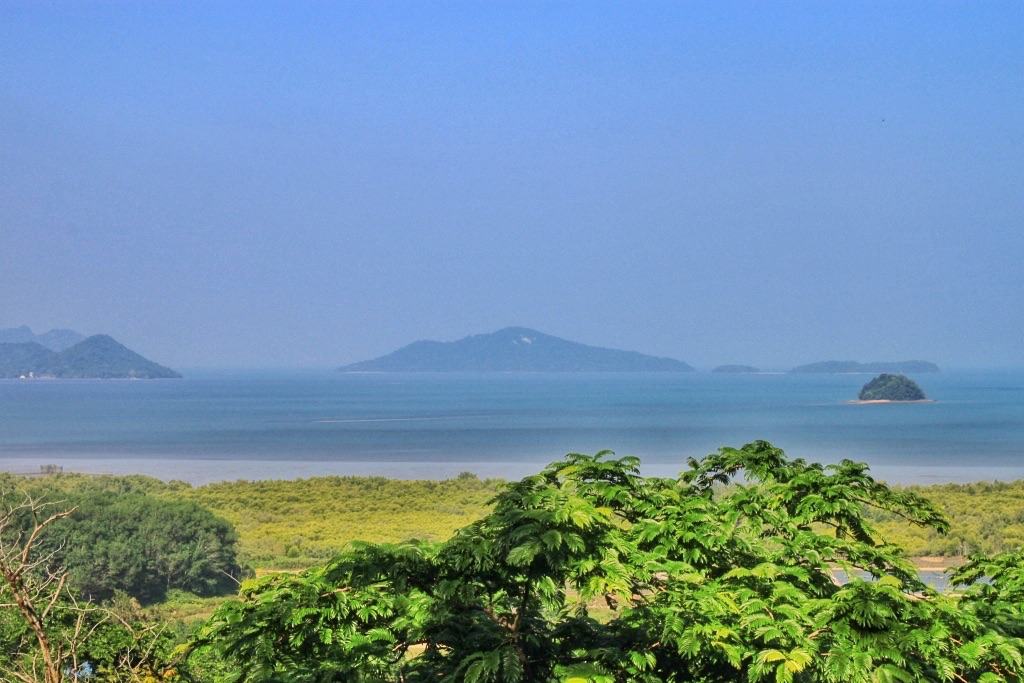 Koh Lanta has several great viewpoints for an excellent view of the island and its surroundings. The above picture is taken from one of those spots.
MU KO LANTA NATIONAL PARK
Another great place we visited was Mu Ko Lanta National Park and its beautiful remote beach. After paying a $3,50 entrance fee, we went to the lighthouse and relaxed on the beach until the sun signaled its departure.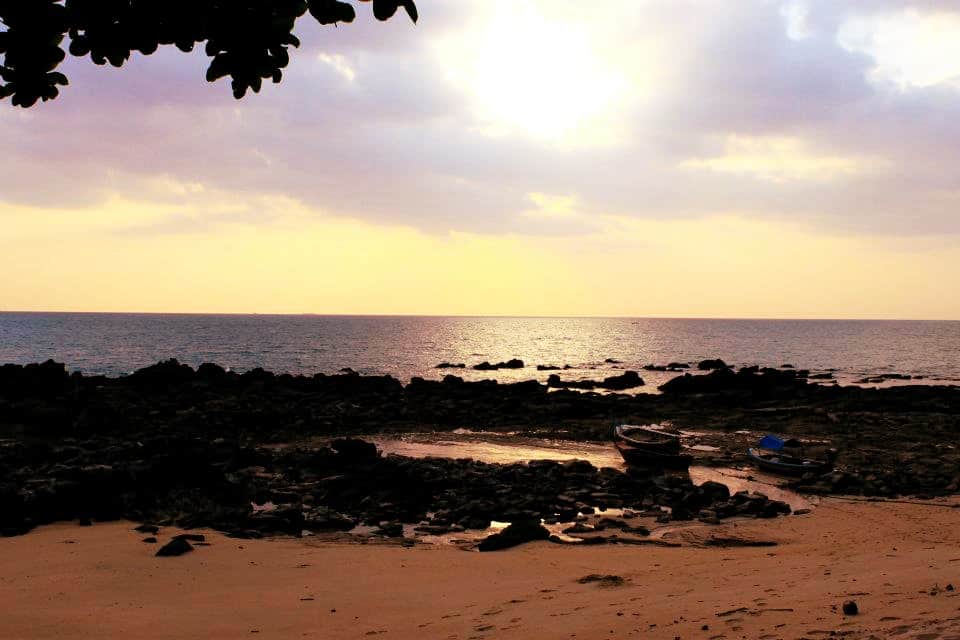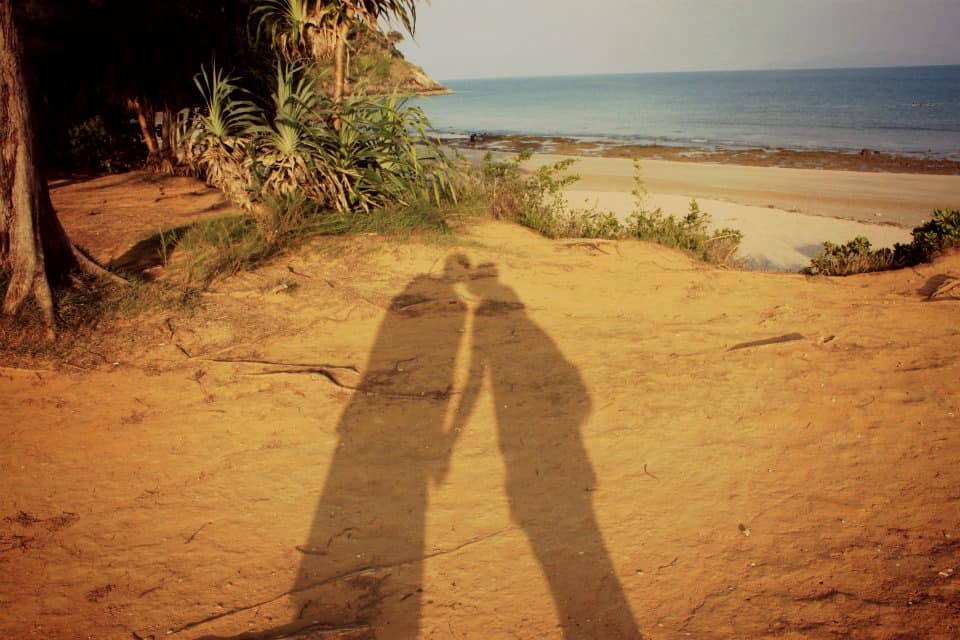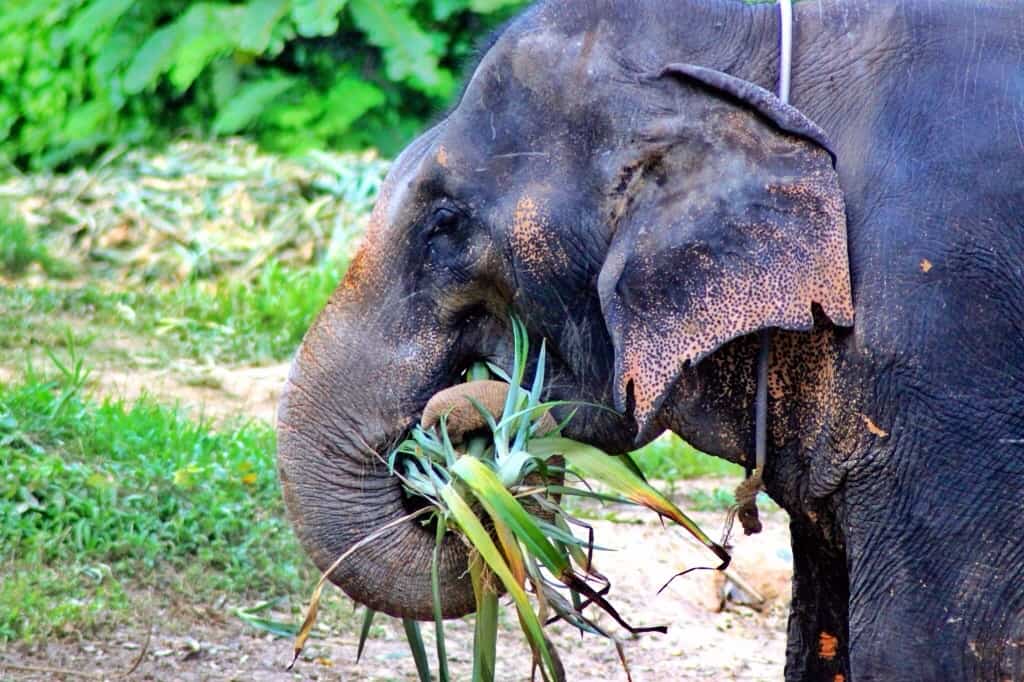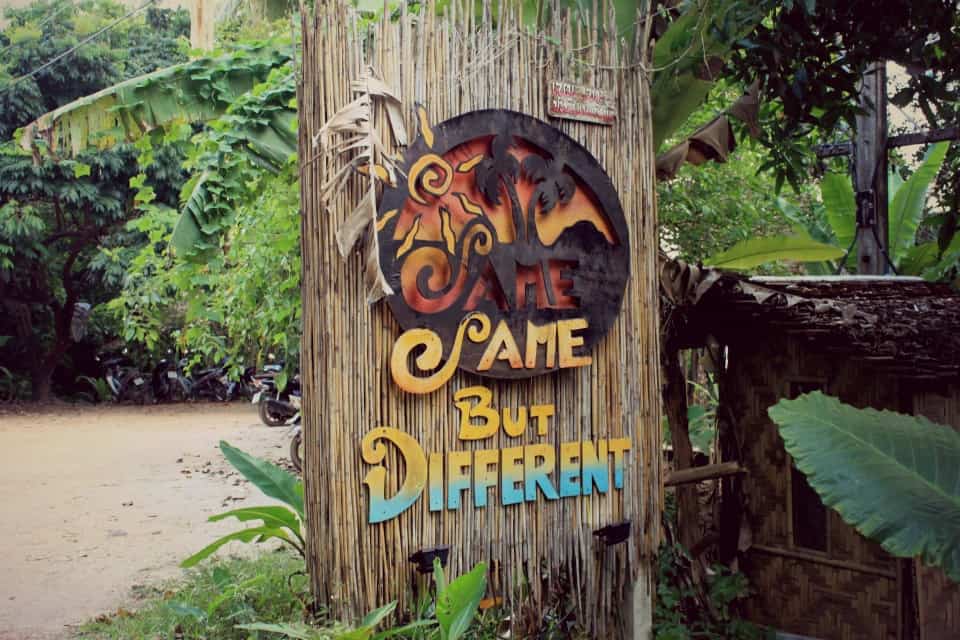 GORGEOUS THAI SUNSETS
We ended the day with a cold Singha while watching the sunset from one of the island's viewpoints. Aside from the swarm of mosquitos, this was the perfect place to catch the last rays of sunlight as they lit up the whole sky and ocean in a palette of colors.
Read next: Is Koh Phi Phi overrated?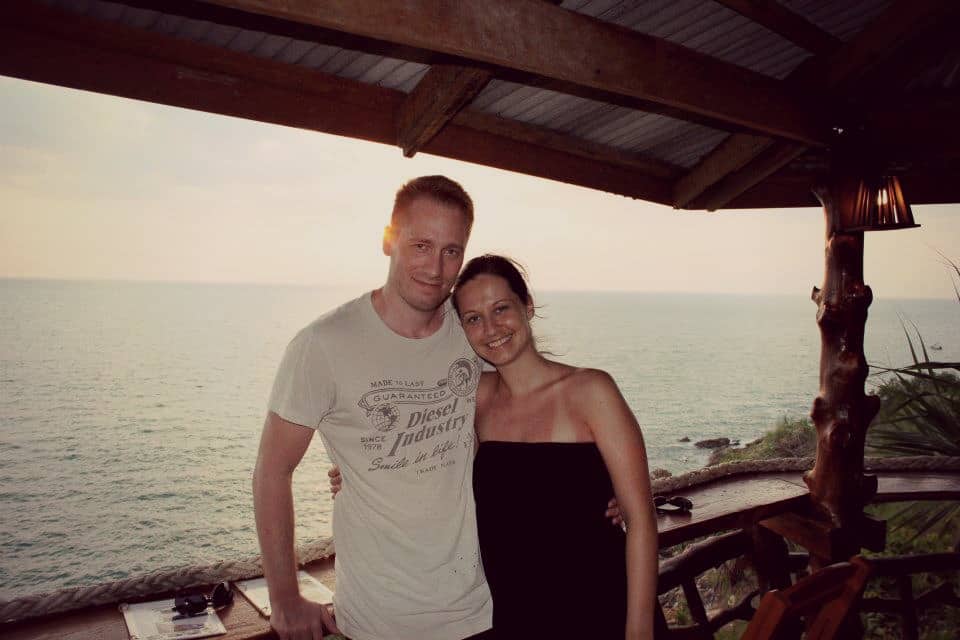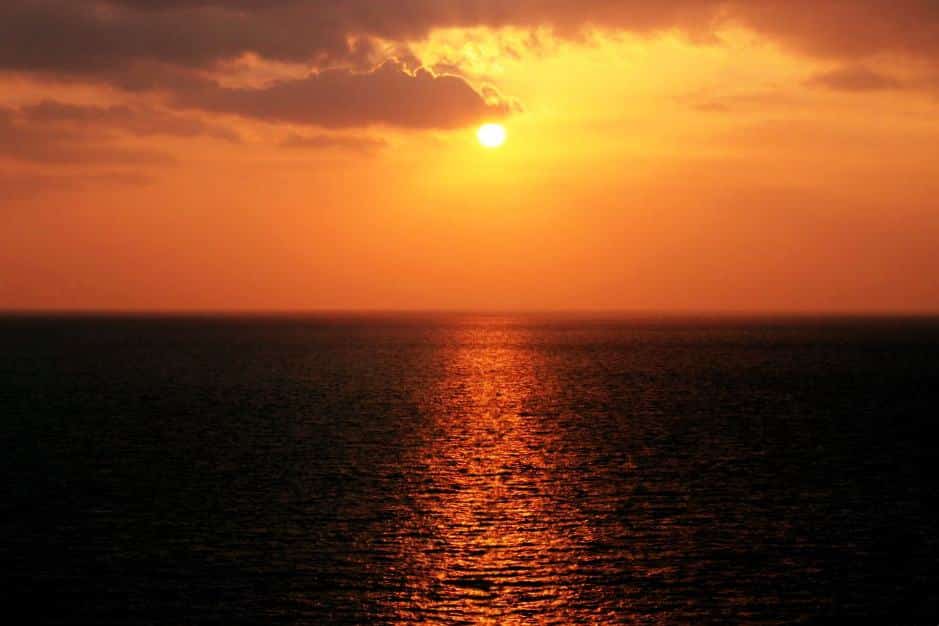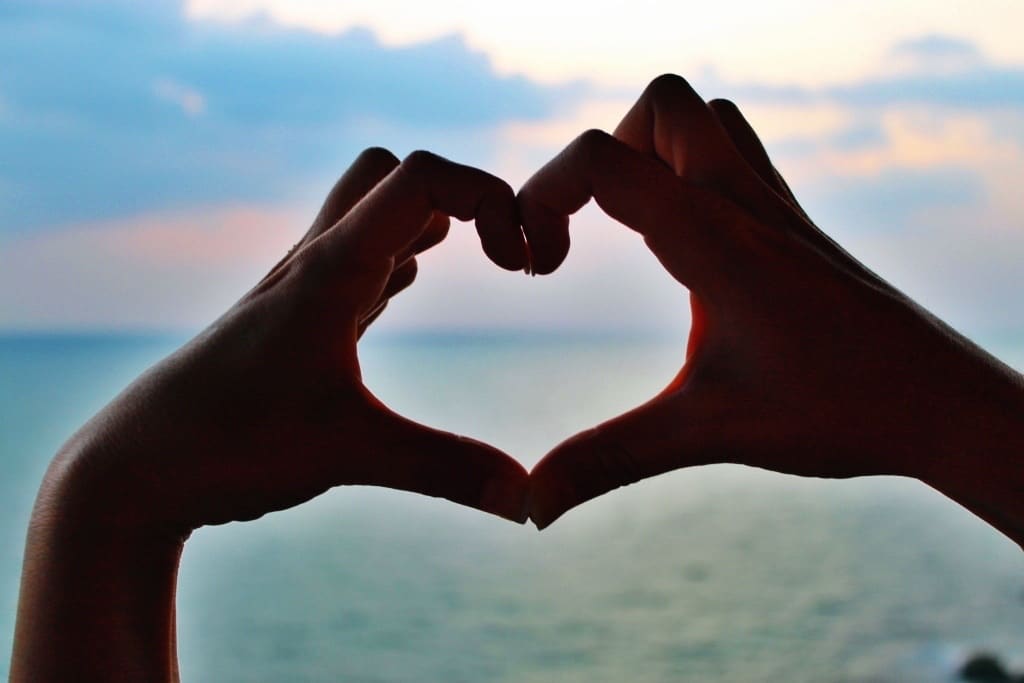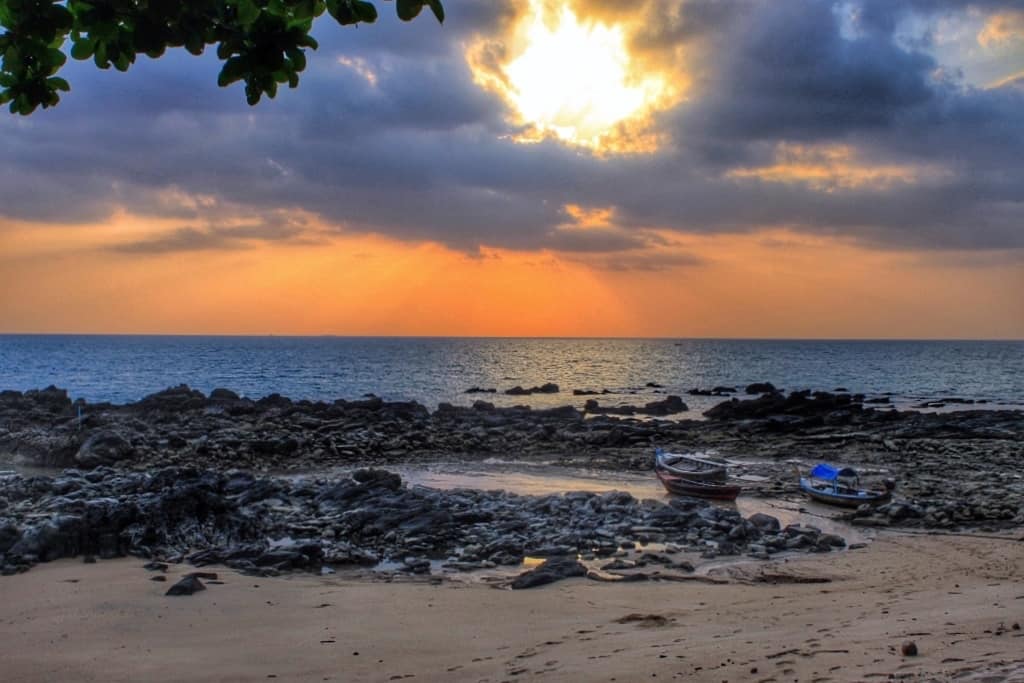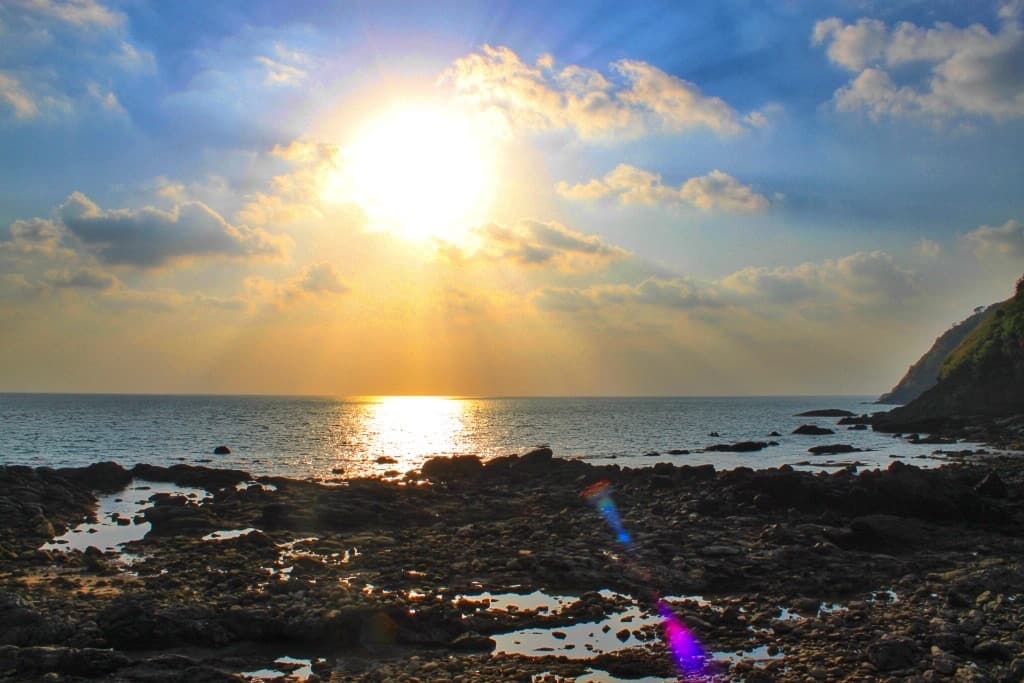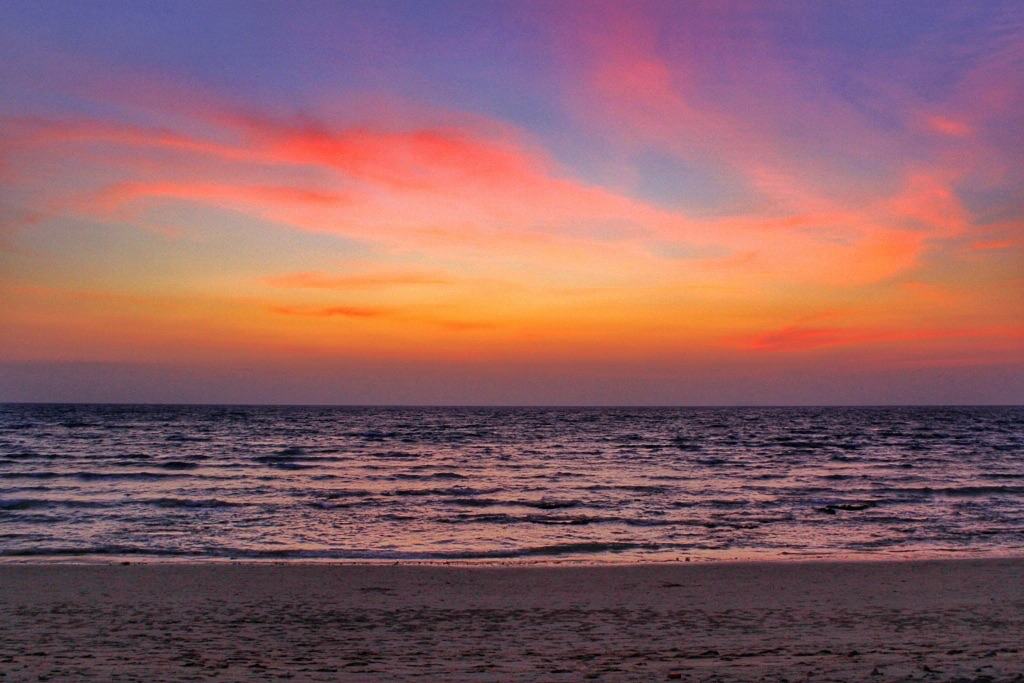 Now it's your turn: Have you been to Koh Lanta? Did you like it?
More posts from Thailand you might like
Pin to Pinterest