The ultimate guide to solo female travel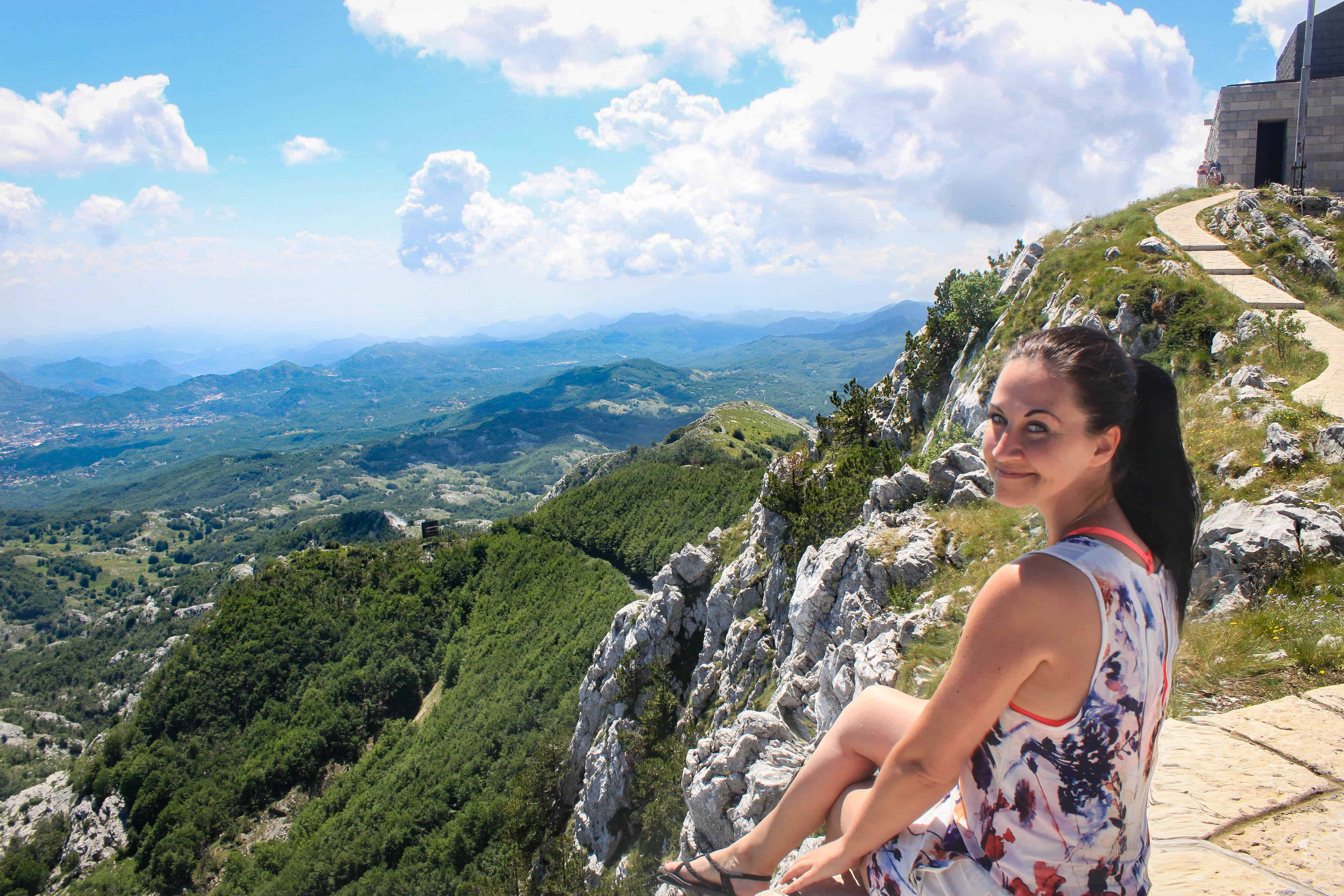 Are you planning a solo trip? That's great news, and good for you! It really is as freeing as you think it'll be. But at the same time, it's also intimidating because you're going out of your comfort zone. Solo female travel always is. But there are specific steps you can take to make your solo female travel experience as relaxed, exciting, and enjoyable as can be!
As a solo traveller myself, I've gone through all the planning and anxiety multiple times: solo holidays are a the most amazing thing and feeling nervous is totally fine. Just take my advice and you'll have the time of your life.
Here's my guide to solo female travel.
This post contains referral links for products I love. Adventurous Miriam earns a small commission at no extra cost to you if you make a purchase through my links. Thank you for your support ♡ Learn more
Beat pre-trip anxiety
The first step to getting over anxiety for women travelling alone is realising that you're actually not alone! We have friends and family to reach out to, and we have the internet – that invisible thing that connects us all 24/7. Talking through your anxiety is the simplest way to build up your confidence before travelling alone. It works.
If you don't want to reach out to friends and family, there are forums and groups on Facebook with solo travellers just like you, and they're there to show their support.
Know your limits
It's okay to know your limits when you travel. Be honest with yourself about what you can and don't feel comfortable doing, and what you want to accomplish on your solo holidays. I've learned this the hard way when I travelled solo to Russia. Not because it turned out to be scary or unsafe for a solo female traveller, but because I ruined my own trip with my pre-trip anxiety.
Don't take a solo trip if your own fear and nerves are going to ruin the experience for you. And don't worry about FOMO! You just see and do as much as you're comfortable with. Stress ruins trips, so prioritise comfort and fun!
Read next: How to travel alone for the first time
Have a plan
If you end up winging it, you'll only cause yourself more fear and anxiety along the way. Do your research online, find the best places to travel alone, take other solo travellers' advice, and write your itinerary accordingly. Having a fully planned-out trip before you get on that plane will help you more than you could ever know! I always do it to this day.
Keep important info written down
It's not a nice feeling to get to a new place on a solo trip and realise you don't know the local emergency number, or where your country's embassy is, or the address and phone number of your hotel. If you have all of these researched and noted down before you even arrive, you're ahead of any problems that could arise.
And, once again, you're keeping your travel anxiety at bay to ensure you have a relaxed and fun time!
Book hotels in advance
The more you plan, the more self-confident you'll feel as a solo female traveller. So have your hotel all booked and ready; have the address written down as well, and you'll at least always feel secure that you have a base for your trip where you can relax and unwind at any time.
Order airport pick up
This is something a lot of us overlook. Airport pickup can remove all the nervousness of travelling alone to a new place and feeling disorientated. You get there, find your pickup, and head to the hotel securely. All your stresses are gone before they begin!
Read next: First time flying alone? Here's how to do it
Don't panic when plans change
This happens to all of us all the time, and it is never the big issue that you think it'll be. Trains will be late; weather conditions are unreliable; tours might get cancelled. Just roll with it, have your map and your phone in hand, and you'll be fine. Keep a clear head and figure out your plan B. Or have a plan B already worked out! If this next train is late, what's your next option? Plan that thought ahead of time.
Accept that you can't have control
I will fully admit to being a control freak. I always have been. And that's good, because I always have a plan. But it also means that I can't give up control. You must come to terms with the fact that you can't control the weather, or the traffic, or other people. And that's fine. Go with the flow. Unexpected situations always lead to the best stories, after all!
Talk to worried parents and friends
You might have family and friends who are worried about you doing some solo female travel, and you'll also find that calming them down will help to calm you down. It's like how the best way to learn something properly is to teach it to someone else. Explain your plan to your parents and they will relax, and you'll know your plan even better!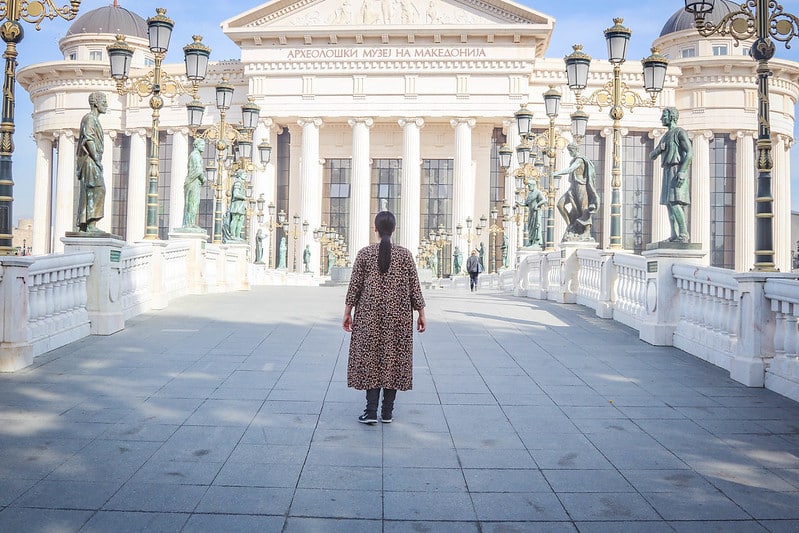 Pick the right destination
This is the best way to start your solo female travel lifestyle: the shallow end. Go slow, build your confidence with the safest countries before you move on. Here are 10 countries to start you off, divided into these three categories:
The easiest overall
The easiest to meet other travellers
If you feel a little adventurous
The easiest
Denmark
My home country, Denmark, is one of the safest on earth. It's also consistently ranked the happiest nation in the world! We're taught empathy in schools, and Danes understand the true meaning of relaxation and helping each other. It's a beautiful place full of helpful people – perfect for a solo trip.
Switzerland
Switzerland is the easiest place in the world to travel solo. Also, it's a green and mountainous region full of fascinating people. Swiss people are ambitious, adventurous, intelligent, and kind. You can take a real adventure across Switzerland, with its Alps and lakes and valleys, and not for a moment will you feel unsafe.
Iceland
Iceland is one of the most naturally stunning countries and also one of the safest. Icelandic people are full of passion and love for their home and their culture. They're eager to help and teach you. It's a great place to make friends with the locals and feel more comfortable during your solo vacation.
Norway
Norway is a rich and highly developed country of good, kind people. Crime rates in Norway are shockingly low, and most of us admittedly do think of safety and peace when we think of Norway. If you're looking for the best solo travel destinations, definitely consider Norway at the top of your list! It's more expensive than other European countries, but when it comes to safety and easy travels, it's one of the best.
Read next: 10 best places to travel alone in Europe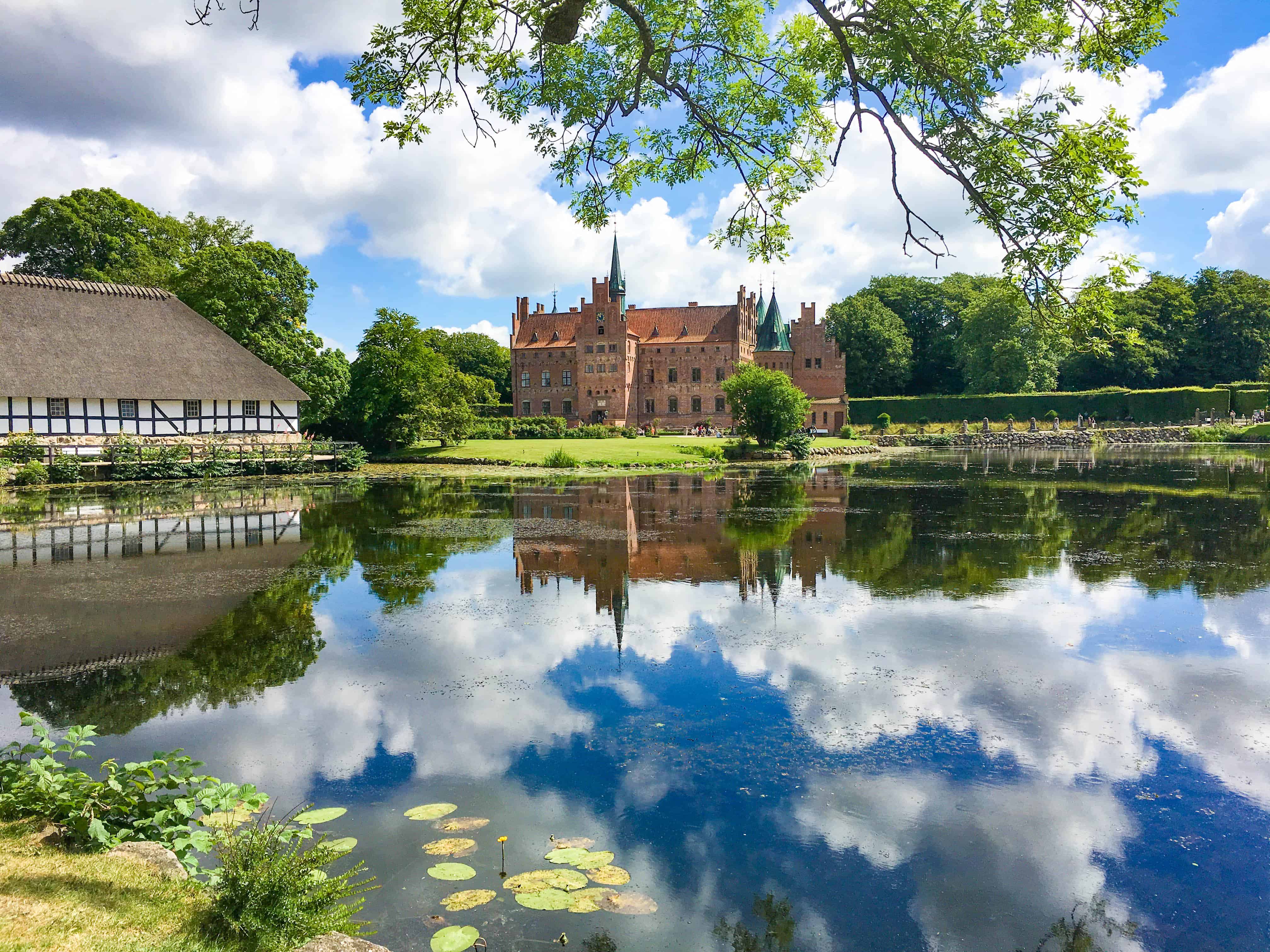 Easiest to meet other travellers
Singapore
This incredible multi-cultural city state is all about cleanliness and order. Perhaps the cleanest city you'll ever set foot in, in fact! You know you're safe when there's a heavy fine just for littering in Singapore! The food is healthy and clean; the people are fascinating and friendly; and the whole city is super safe. Singapore is, for sure, one of the best solo travel destinations.
Thailand
If there is a group more happy, loving, and kind than Thai people, I haven't met them. Thailand is a place of progressive, welcoming, understanding, and sweet local people. It's also full of people travelling alone, so you can always meet other solo female travellers and make some lifelong friendships.
Bali
Bali was the first place I travelled solo. It's a hub for solo travel, so you can always meet enthusiastic and interesting people along the way. It's also a paradise of fresh and healthy foods, and peaceful locals who will always help you out.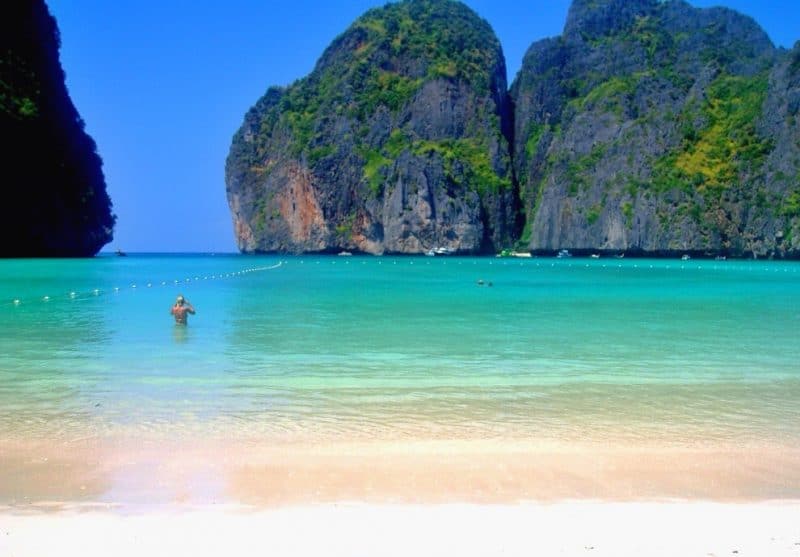 If you feel a little adventurous
Bosnia
People don't always expect Bosnia to be at the top of a list of the best places to travel solo, but in the last 30 years Bosnia has been at the forefront of human development. It's a country of kind people who know the true value of peace and love. In fact, you won't find friendlier people in the world.
Croatia
One of the best solo vacations you can take is to the land of Game of Thrones. Croatia is flooded with tourists all year round, and that's a good thing when it comes to solo female travel. Everyone is helpful and speaks good English, and there are tours where you can make friends and find as much help as you need. Plus, it's one of the cheapest places in Europe.
Slovenia
One of my favourite countries is also one of the most peaceful and naturally beautiful. Exploring the castle and cafes of Ljubljana or wandering the vistas surrounding Lake Bled is all an equally tranquil and exciting experience. People in Slovenia are approachable and friendly, and it's the kind of paradise country where bad things just don't really happen.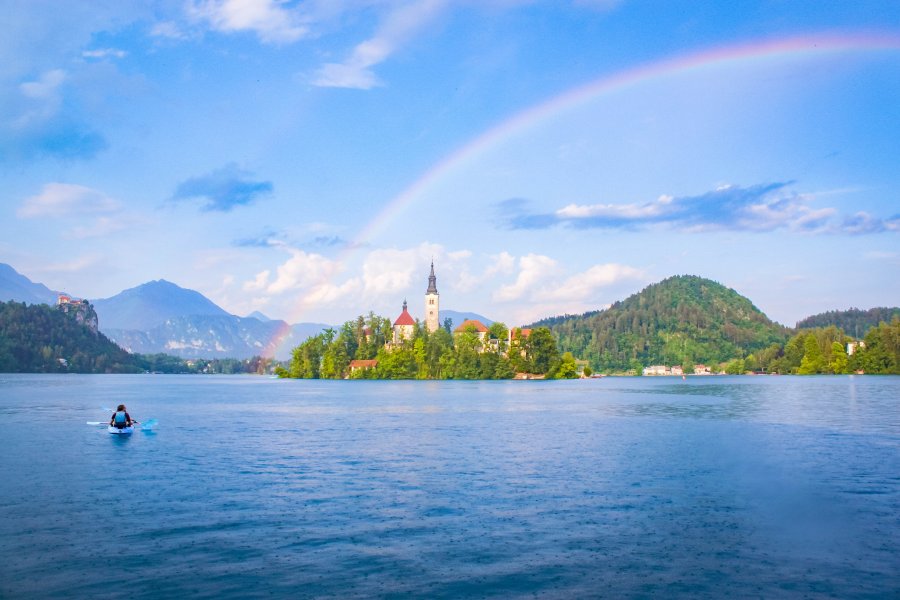 Plan your trip
Find cheap flights
When planning your first solo female travel experience, you want it to be not only as safe as possible, but also as cheap as possible. To find the cheapest flights, head to Skyscanner or Kiwi.com, and they'll do the work for you. I always use Skyscanner when I book flights, and I just love how easy and user-friendly their app is. While Skyscanner is perfect for inspiration and booking, Kiwi is great for comparing prices and departure airports. You simply plot in where you'd like to go and Kiwi will recommend the best flights, as well as offering you the cheapest and shortest routes.
Find accommodation
If you're saving money on flights, use those savings to book a slightly more upmarket hotel for your own peace of mind. If you're in a more safe and secure hotel with a 24-hour front desk, rather than a hostel, your solo female travel anxiety will be gone. To find the best hotels, head to Booking.com.
Book day trips to explore and meet people
This is the best advice I can give when it comes to solo trips for females: take a few tours. You'll be in safe hands with expert guides, and you'll be amongst other solo female travellers who are in the same boat as you. Tours turn solo trips into fun. Find the best tours at GetYourGuide.
Read next: Best tours for solo travellers
Packing
Pack only a few pieces that you can mix and match. Don't overthink your packing options. Pack sensibly and responsibly, with practical clothes that can be mixed and matched, and can also be worn in various situations.
Only bring 2-3 pairs of shoes. Think about what you'll be doing, where you'll be spending your time, and the weather conditions. When it comes to solo female travel, think about what you need to take, rather than what you want to take. Three pairs of shoes for every situation is plenty.
Avoid overpacking. The more you pack, the more responsibility you have. Lugging around needless extra baggage will only make you more stressed in the long run. I always pack as light as possible, to keep my mind clear and focussed. The less I have to keep track of, the freer my mind is!
8 safety tips
I've written a separate post about how to keep safe while traveling solo, but here are a few of the tips:
Carry a rubber doorstop // If you do find yourself in a cheaper hotel or a hostel, a rubber doorstop can really give you peace of mind and a little extra security, which is worth everything.
Carry a safety whistle // It doesn't have to be in show, of course, but just have it to hand. A safety whistle or a personal alarm will give you that bit of extra confidence as a solo female traveller.
Pay a bit more to stay at a central hotel in a well-lit area of town with a 24-hour front desk // Knowing that people are always on-call to help you with anything you need feels great. And central areas are familiar, safer, and full of people more likely to help you out.
Watch your drink and don't get too drunk, especially if you're alone // Of course, you can go out and have fun. I do, too! But think about how vulnerable you can become, and just check yourself with every drink you have. Think about how you'll get back to your hotel and where you are at all times.
Dress conservatively // This is for you as much as it is to respect certain cultures. You don't need to risk drawing needless attention to yourself for the sake of wearing your best clothes, especially when alone.
Don't tell people where you're staying // No one that you meet on your trip really needs to know the name of your hotel. And if you make plans to meet someone, meet at a local landmark, a café, or a bar instead. Think neutral ground. Keep your hotel your safe (and secret) haven.
Be aware that eye contact in some countries can invite aggressive behaviour // I don't mean keep your eyes on your shoes at all times, but just think before you look at people, especially men in Middle Eastern and other conservative countries. You don't want to draw attention to yourself.
Register with your local embassy // As I've mentioned, know where your embassy is. Get their address and phone number and let them know who you are and that you're in the country. It's very helpful in the event of any emergency, or even the event of a natural disaster.
Meeting people // The best way to enjoy being alone without feeling lonely (there is a difference, after all), is to join a day trip, spark up a conversation – especially with a fellow solo female traveller – or even make friends with the hotel staff. They're always knowledgeable, kind, and reassuring people to know!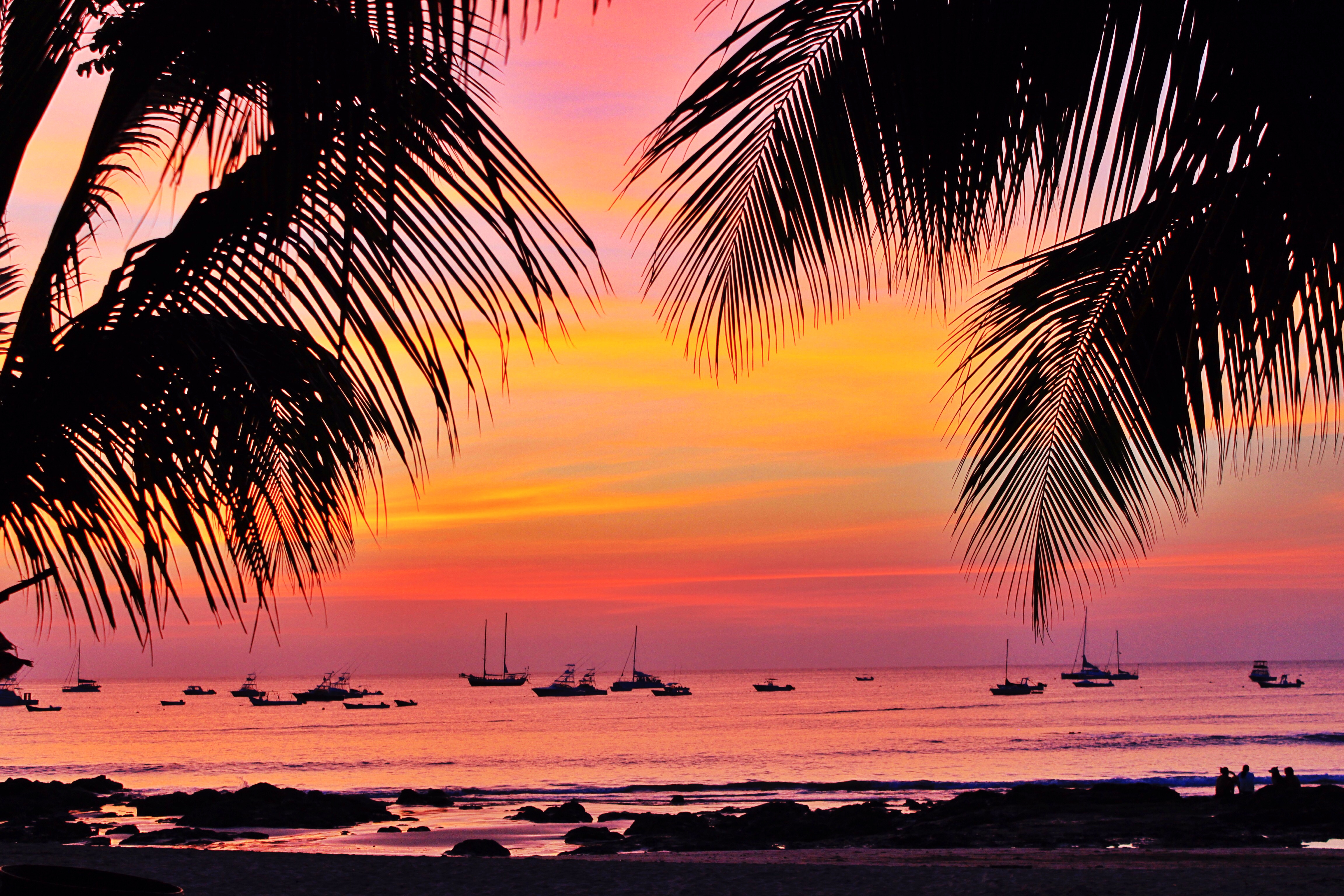 Benefits of traveling solo
First of all, you'll get to know yourself better. If you don't spend much time alone, you can end up forgetting yourself. But taking a solo trip means rediscovering yourself, enjoying your own company, and valuing your own quiet thoughts and feelings. Trust me, it's the best thing you can do for yourself! There are so many benefits to travelling solo, but my three favourites are:
You will learn how to rely on yourself
Complete freedom
There's no drama
Travelling solo also gets you out of your comfort zone. You can dare to be different as women travelling alone. You can take a few risks and push yourself harder than you would with a partner or a friend. It will boost your confidence, and suddenly you understand what you can achieve by yourself! It's an amazing feeling, and worth all the initial nerves and anxiety once you feel your confidence build.
Read next: Ladies, do yourself a favor: travel solo at least once
If you get stuck or lost, it's up to you to get yourself out. Use your intuition and your resources, and you'll feel more secure and self-assured as a result! And you can be selfish (for good), which is something to celebrate! When travelling alone, you make the rules. Nobody can tell you they don't want to do whatever it is you want to do when you're enjoying solo female travel. It's just you, so live for you.
Complete freedom to do what you want when you want is another huge benefit. It's your schedule, your itinerary. When do you want to wake up? How much money do you want to spend? Where do you want to go? You decide!
Travelling alone means never having to disagree or argue with anyone. If you change your mind, who cares? There's not even any such thing as being late! Your time is yours to fill up however you want. You see and do whatever you want to see and do and spend as much or as little time there as you like.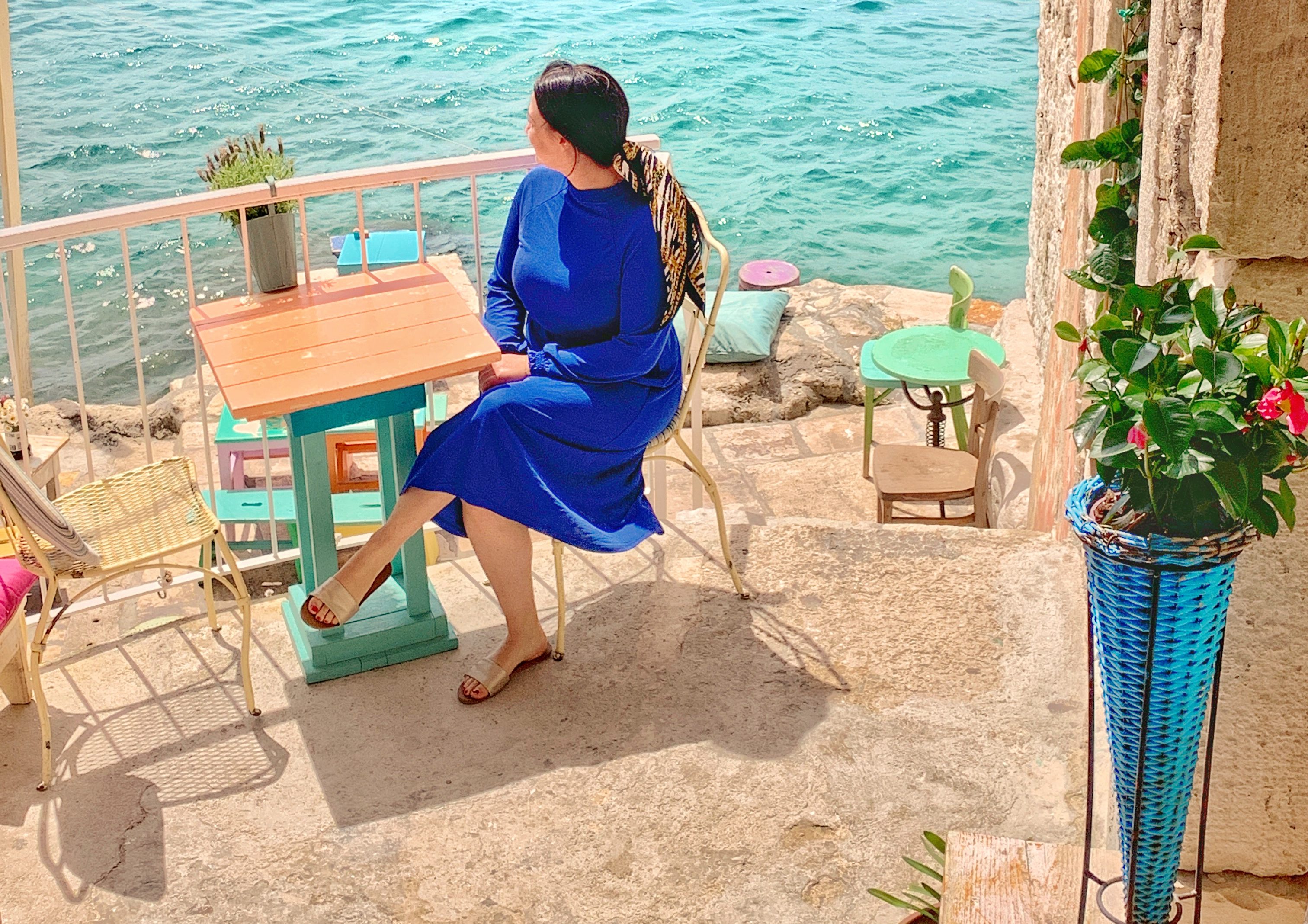 Things you'll learn traveling solo
Alone time is healthy (even if you're married). Don't underestimate the importance of alone time. It allows you to reconnect with yourself, focus on your own physical and mental health, and answer to no-one else. At least for a little while. It's like hitting restart on your brain and letting go of all your worries and stresses. Peace and alone time is worth everything.
It's empowering. I can do it! I can do it myself! I can do anything! These are the things you get to discover about yourself and tell yourself when you travel alone, and it's a powerful feeling.
Facing your fears is not so scary. You'll find out, after all the initial anxiety, that nothing you experience in solo female travel is ever all that scary, so long as you're sensible, confident, and organised. You can do anything. And, when you do, you can enjoy feeling all your fears melt away.
Are you travelling solo? Do you have any questions?
Read more posts about solo travel
Pin it!