Adventurous Miriam uses affiliate links, which means that if you make a purchase through my links, I may earn an affiliate commission.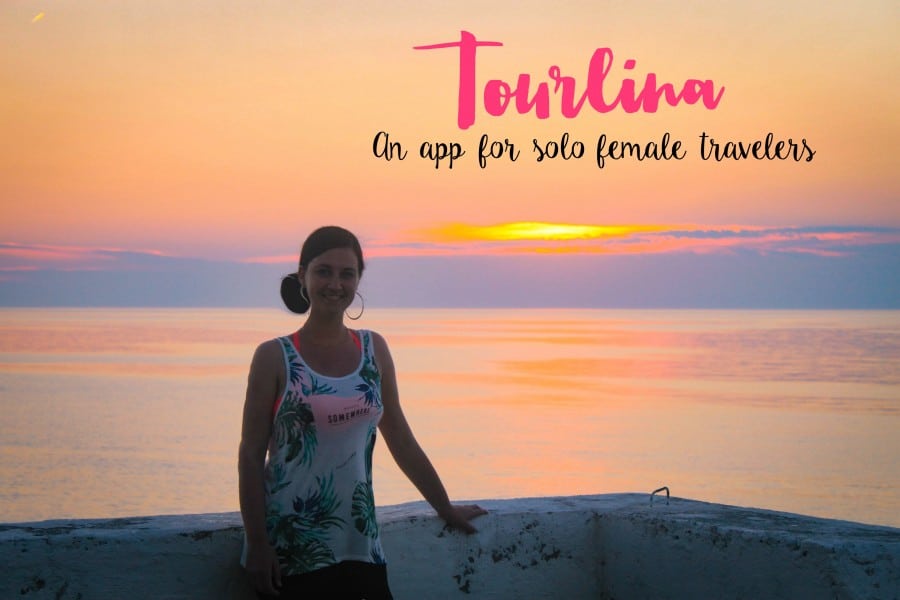 I love traveling solo, especially because it comes with so much freedom. But sometimes I miss the company of a friend or travel partner, and I want to share my travel experiences with someone. So when the founder of Tourlina sent me an email and told me about his new app for solo female travelers, I was super excited.
WHAT IS TOURLINA?
Tourlina is an app for women traveling solo and it connects them based on their travel plans and interests. The app is developed for women only, and it's perfect for anyone who's looking for a travel partner, both short-term and long-term. Right now the app is only available for iPhone, but an Android version will be released in November, 2016.
HOW IT WORKS
The app is free and I found it very user-friendly when I tested it. You download it from App Store and sign in with Facebook. The Tourlina team goes through all new user profiles, and they'll verify you within 48 hours.
Once you're signed in, it's a good idea to write a few lines about yourself so other travelers can see who you are. You can also change your profile picture or add several photos if you feel like it.
When that's done, you can begin searching for other travelers. By clicking "add new trip", you'll be directed to destinations and dates. I'm going to Switzerland in a few weeks so I plugged in Switzerland and some of the days I'll be there. Next step is to determine your travel preferences. For instance, are you spontaneous when you travel? And what travel interests do you have – nature, adventure or sports?
After you've found your travel preferences, the app will give you a list of female travelers who has the same interests and are in the country at the same time as you. If the list is short, just search again later and there might be more suggestions.
WHAT I REALLY LIKE ABOUT TOURLINA
As a solo traveler, I've been missing a feature or app like this since I started traveling by myself. And even though I'm always reluctant to connect apps via Facebook – like this one requires – I'm okay with it, because this is how the Tourlina team can check and verify all users. For me, that's reassuring, especially when I'm traveling alone.
Another great thing about the app is that it allows you to narrow down potential travel buddies. It matches you by looking at your travel preferences and destination, but you can also set your preferred age for a travel partner. I'm not super picky about age, but I probably wouldn't have a lot in common with an 18-year old or a 60-year old.
ROOM FOR IMPROVEMENT
The app is still very new (only 6 months old), so at this time there aren't many travelers to choose between. When I tested the app, I searched some of the European countries I'll be visiting this spring, but most of the countries only had one travel partner suggestion or none at all. As soon as more girls start using the app, this will change fast and there will be more travel partners to choose between.
Another thing I noticed is that once I had added a trip, I couldn't edit the dates. The option for editing is there, but I couldn't get it to work.
However, since I signed up a month ago, there has already been a few updates on the app, and that tells me that the team behind Tourlina makes an effort to improve it regularly so it's user-friendly and easy to manage.
FINAL THOUGHTS
Overall, I like the app and I recommend it to other solo female travelers. Once it gets more users, I can easily see myself using the app when I'm on the road alone and in need of some company. Want to join me? You can sign up here: Tourlina.com
Tourlina asked me do review their travel app. As always, I'm giving you my honest opinion.
Pin to Pinterest