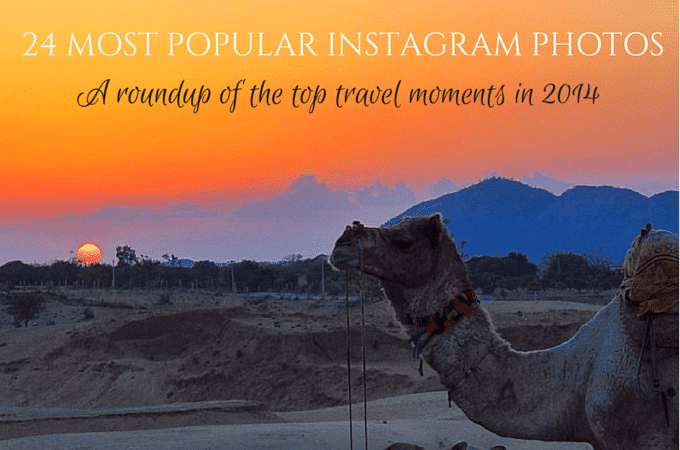 The first post in 2015 is dedicated to Instagram; my number one social media #mwah!
When I returned from Southeast Asia this summer, I decided to use Instagram more professionally so I began following really talented photographers and instagrammers like Gary Arndt, Gary Pepper Girl and Daniel Kordan. Having my news feed flooded with top-notch photos inspired me to take better photos myself and to explore more new places around the world.
Since I created my account back in… March was it? .. I've taken you with me to South America, Asia, Europe and Mexico. I've been climbing mountains, visiting naked men in India, swimming in crystal clear waters and enjoyed some of the most astonishing sunsets. It's been absolutely amazing to have my favorite adventurers follow along!
Yes, friends. I'm talking about you.
I can't wait to share lots of new photos in 2015 so get ready for Thailand, Central America and much more! First though, here's a list of my most liked Instagram photos in 2014.
Click here to follow me on Instagram: @adventurousmiriam