10 lessons I've learned from 1 year of blogging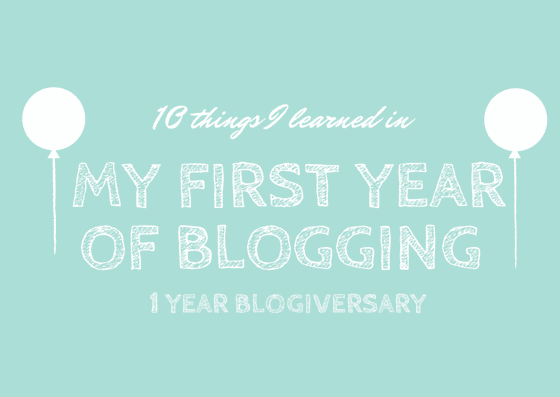 A few days ago I celebrated 1 year of blogging. Yay! This made me think of what I've achieved and learned since I started out 1 year ago.
Although my blog was struggling in the beginning, I've come a long way these past few months. Overall, my social media skills have improved remarkably, I'm more confident as a writer and I've become a better photographer and strategist. Of all the things I've achieved in my lifetime, this blog is what I'm most proud of!
It has been seriously hard work, though, and not without its struggles. I've learned the hard way that in order to succeed as a professional travel blogger, I have to treat my blog as a business. Since I started doing that a few months back, things have changed around here!
Here are some of the most important lessons I've learned from 1 year of blogging.
READ BLOGIVERSARY 1 , BLOGIVERSARY 2 AND BLOGIVERSARY 3
This post contains referral links for products I love. Adventurous Miriam earns a small commission at no extra cost to you if you make a purchase through my links. Thank you for your support ♡ Learn more
1. INTERACT WITH OTHER BLOGGERS
One of the lessons learned is the importance of interacting with other bloggers. By commenting and sharing their posts and being genuinely interested, you develop a relationship with experienced bloggers who – if you're lucky – are more likely to share your content, too.
As a new blogger, it has been really helpful to follow other travel bloggers and learn how they've succeeded. Reading Sabina's post on how to gain followers on Facebook and Drew's post on how to get 10K followers in 7 months gave me solid tips on social media as did Liz' post on how to become a travel blogger.
2. BUILD AN ENGAGING AUDIENCE
Everyone can build an audience. It's easy – just buy the followers on Instagram or Twitter, and you'll look mighty popular in no time. Right? You guys, no! This is not the way to build a succesful travel blog!
You might get many followers this way, but they are most likely not in your niche so they won't read, engage or share your posts!
New bloggers have a tendency to focus on numbers; like how many followers they have, how many page views or likes. It's all very natural, but it's just not very productive. Instead, try to focus on getting a few engaged followers who like your blog rather than having a high number who doesn't read or comment on your posts.
Since I started interacting with people within my niche and targeting my posts and social media, I've seen a tremendous increase of engagement from the right followers.
That's you, guys!
3. SOCIAL MEDIA IS KING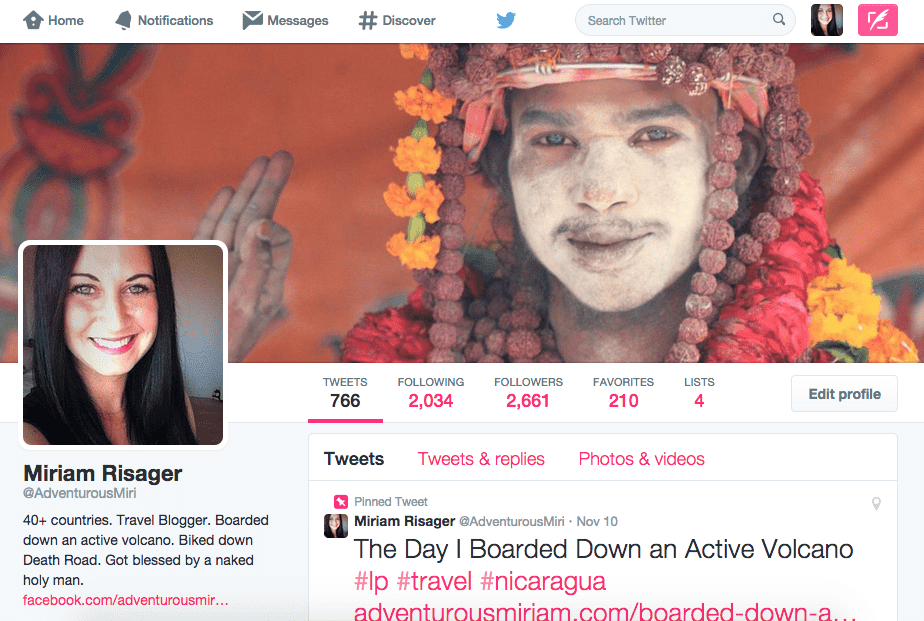 If you're not already on social media, get on it! Right now. Figure out where your audience is present and start engaging with them. Share blog posts and see what type of content gets the most attention. This will help you determine what your audience likes, which will help determine the best types of content to create.
I've selected four social media outlets to focus on: Twitter, Facebook, Instagram and recently Pinterest. I rarely use StumpleUpon or Foursquare, but I've read that they can drive serious traffic to your site. Personally, I receive most traffic from Twitter, but Facebook and Instagram is where people engage the most.
Creating a social media account and hoping that people will find you is not enough. You need to be present and post daily. Engage with people in your niche and share your very best content – and other blogs, too! If you do this, your audience will grow for sure.
4. LEARN FROM THE BEST
I've not always been this chipper and optimistic about blog growth. In fact, this summer I hit a wall with my blog and didn't know how to move forward. I'd been working really hard on it, writing great content and sharing photos, but I hardly saw any results. I felt like I was doing something wrong, but I couldn't figure out what it was. Luckily, Brad from MyWanderlist took me under his wing and got me back on track.
Since then, I've seen great results! In one month, my Twitter went from 40 to 1,000 followers, my Instagram from 30 to 350 followers and my blog traffic was doubled. Even better yet – people engaged and commented.
You don't necessarily need a mentor to reach your goals, but it's important to learn from the best in the field. They know what works and what doesn't, and this knowledge can help you tremendously. This leads us to the next lesson..
5. JOIN BLOGGER COMMUNITIES
One of the ways to learn from the best is to be where they are; on their blogs, social media or blogging communities. Within my first months of blogging, I joined Travel Blog Success (TBS), which is a community and course for travel bloggers, and this is probably the best choice I've made as a blogger. Not only do they have a great online course for making money as a travel blogger, but they also have a secret Facebook group where you can ask questions about everything. If you want to learn from the best – this is where to be!
I would also recommend you to join free Facebook groups where you can interact with bloggers in your niche. Post questions and make yourself noticed – but don't be spammy. Most of these groups have rules so make sure to follow them.
You can join TBS by following this link. Please note that I'm a proud affiliate of the program and thus will earn a percentage of your purchase at no extra cost to you.
6. SEO AND LINK BUILDING
Building a blog is more than posting outstanding photos and awesome content. What's crucial to your success as a blogger is to build links and know how SEO works. In order for potential readers to find you, you need to establish your name in the community – in other words: get noticed!
The most effective way to do this is guest blogging and leaving insightful comments on other blogs. This will not only build backlinks to your site, but you will develop relationships with other bloggers and learn how to become a better blogger. You could also consider link exchange.
Another important thing is SEO (Search Engine Optimization). Basically, SEO is about using the right keywords in order to get organic traffic. If this all sounds confusing, don't worry – you don't need to be a SEO genius. If you install the SEO Plugin from Yoast, you'll get tips on how to optimize your site. It's very easy and it's free.
A blog's success is rated and ranked by metrics such as Alexa, SEM Rush and Page Authority. If you want to know more about this, Nomadic Samuel has written a great post on how to improve your score. You can also check how great your marketing is here (you don't need to fill in your email): Marketing Grader.
7. COMPARING IS BAD FOR BUSINESS. AND SELF-ESTEEM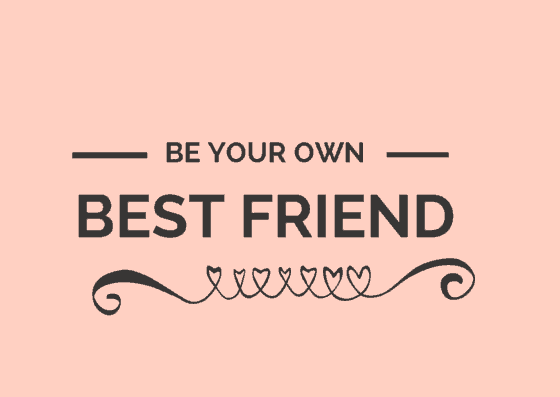 Being a new blogger can be exhausting and overwhelming at times. Especially when you look at more experienced bloggers who do much better than you, have better photos, get more comments and have a gazillion followers compared to you. But comparing yourself to others will only take away your confidence and focus, and that doesn't do you any good.
Remember that these guys have been blogging longer than you, and they've all been where you are now. It takes time to build a blog and an engaging audience, so be patient (note to self). It will come!
8. CREATE A BLOGGING STRATEGY
I've read tons of blog post about the importance of having blogging goals and a niche. And it is important. But what's just as vital is having a strategy for how you're going to make this happen. Everyone can set goals and go for the big score, but if you don't have a strategy for how you're going to achieve this, you simply won't succeed.
So, write down your goals for next month and all year, and then make a strategy for how you're going to achieve these goals. Will you focus on social media? Then write down how. Will you comment on other blogs? Then write down how many blogs you'll comment on per day.
Also, if you're serious about blogging, you should track your results. I use Google Analytics for my blog, Iconosquare for Instagram and Justunfollow for Twitter. Facebook has a built-in insight tap which shows you details about your fans and the best time to post. I also write down my numbers (followers, goals, etc.) every 1st of each month.
9. DON'T BE BORING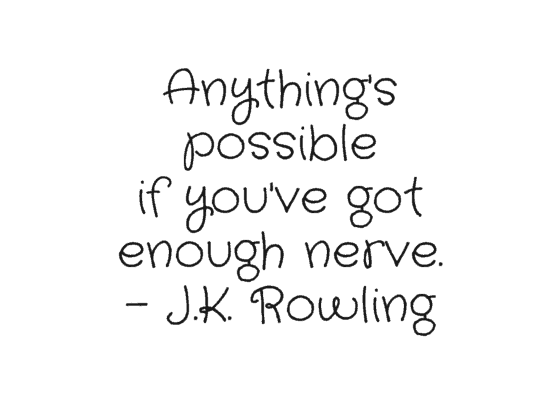 If you want to be noticed as a blogger, your content has to be unique and inspiring. Duh, right? This should be obvious, but surprisingly it's not. Too many bloggers only write about nice things and leave out the bad, but the bad experiences are part of the package, too.
Traveling is not all rainbows and unicorns – sometimes it sucks, sometimes you get robbed, your trip turned out to be awful or you're homesick. There's a reason why people read blogs and not just travel magazines – it's because blogs are subjective and personal. So be that. Speak your mind – even if people disagree with what you have to say.
How not to be boring:
Blog posts
Make lots of sections in your posts and use headings to make the post more structured and easy to read. Also, you should develop a personal voice to give your blog personality. In my experience, this is not something that comes overnight so be patient and give yourself time to grow as a blogger and writer.
The more you write and the more followers you get, the more confident you'll feel. Also, always keep your audience in mind when you write. Think about how you can add value and provide information.
Images
Only use your best photos, and use lots of them. I edit my photos in Snapseed or Adobe Lightroom and design my images (for Pinterest) on Picmonkey or Canva. Most of them are free tools and in the two latter you can create images for several social media.
Blog design
I started out with a free WordPress version, but quickly switched to a paid theme. I bought Avada from Themeforest which I've been super happy with.
10. HAVE INTEGRITY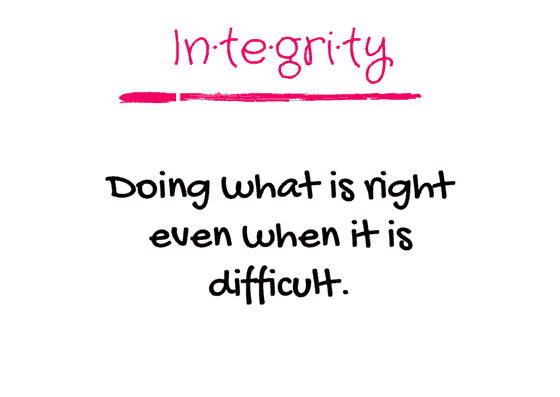 Lately I've gotten these: "Hey, I just liked your Facebook page, please like mine back." messages from fellow bloggers. Sure, this is one way to get more followers, but it takes a long time and it's also spammy.
Personally, I would never ask anyone to follow me if they hadn't already shown interest in my site. To be honest, I prefer not to ask at all so I keep it to a minimum; I only suggest it on my own blog and my own social media profiles.
Bloggers share different views on this matter, but in my opinion it's about integrity and engagement. Ask yourself this: who would you rather follow – someone who has been commenting on your blog and shown genuine interest or someone who – out of the blue – asks you to like their FB site because now they've liked yours?
For me, it's a no-brainer.
Another thing I've thought a lot about is earning money from my blog. Until now I've been extremely picky and let down every advertising offer I've gotten. It has been important for me to say no to advertising that I don't believe in personally or think is relevant for my readers. Working with brands is a great opportunity and it's definitely something I will look into in the future, but I'd never sacrifice my credibility for it.
If you plan to make money from your blog, remember to be transparent about it. Add a disclaimer when you write a sponsored post and let your audience know when you promote a brand on Twitter. That way, you will not lose credibility while earning money from your travel blog.
Are you a new blogger? How are you holding up?
Pin it!