My blog turns 2 years today!

Gosh. Has it been 2 years already?! It's funny how fast time flies, but when I look back at what I've accomplished since my last blogiversary, I realize that I've been quite busy.
Aside from moving to another city and getting new exciting freelance gigs, I've been to 7 new countries, done a lot of solo travel, been on press trips and amassed 60,000 followers organically on social media, and omg I still can't get over that fact!
In 2015, I explored my own backyard. I've been to new corners of Europe and found love for the Eastern part, especially the Balkans. In the coming year, I'm hoping to visit Hungary and Romania and maybe revisit Prague.
For now, here's a recap of how 2015 looked in terms of blogging and traveling.
READ BLOGIVERSARY 1 AND BLOGIVERSARY 3
This post contains referral links for products I love. Adventurous Miriam earns a small commission at no extra cost to you if you make a purchase through my links. Thank you for your support ♡ Learn more
SLOVENIA
So, the first country I visited this year was Slovenia, and it was also my favorite. My long-time readers know that this country blew me away. I was so, so surprised of how beautiful and absolutely gorgeous the nature and landscape was. Seriously, I don't remember when I've last been this excited about a country!
My favorite posts from Slovenia: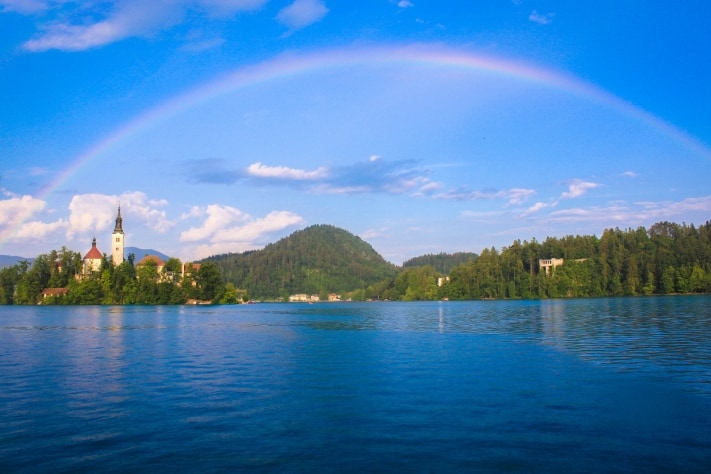 CROATIA
After Slovenia, I spent two weeks in the wonderful land of Croatia. I was so excited to travel through the country from north to south and experience the different areas and FLAVORS, because OMG the food is absolutely amazing. Of all the places I visited, I liked Istria, Plitvice and Zadar best.
My favorite posts from Croatia: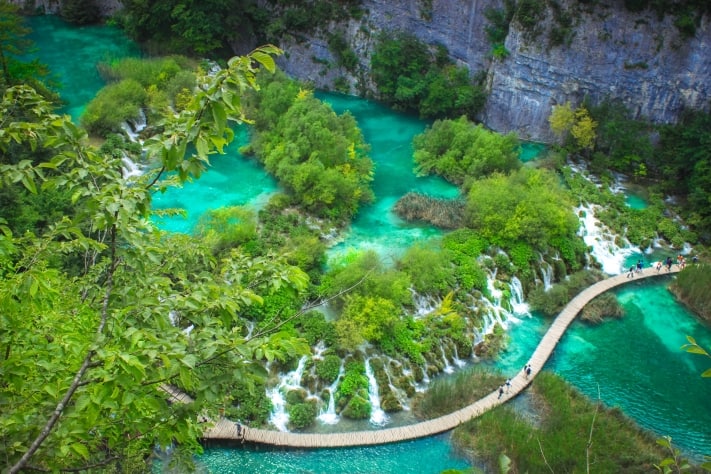 MONTENEGRO
And then I moved on to Montenegro, which in comparison was a disappointment. It's partly my own fault for initially having too high expectations, but the general aggressiveness and unpredictability I faced was frustrating and unappealing.
Montenegro does have gorgeous nature and scenic routes, and I'm still happy I visited. It taught me a lot about myself, and I realized that I can't fall in love with every single place I visit. And that's okay.
My favorite posts from Montenegro: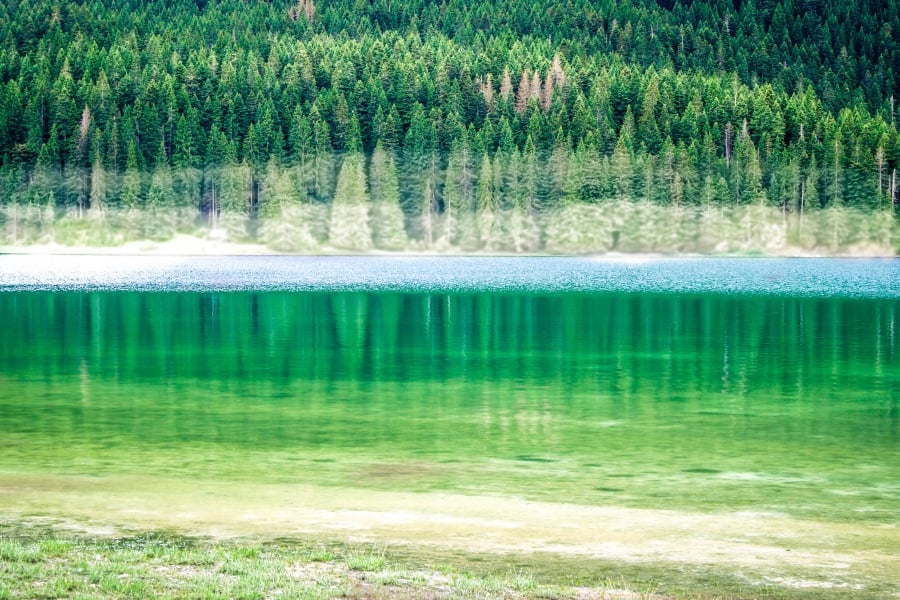 LATVIA
As you've probably heard me say a gazillion times already, I had the best intention of staying in Denmark all summer. But when the sunshine and high temperatures never came, I eloped to the Baltics, Russia and Finland. First stop on the trip was Riga in Latvia; a capital that made a great impression on me.
Since flights are so cheap and it's one of my girlfriends' hometown, I can definitely see myself returning soon. It's absolutely perfect for a weekend spa getaway!
ESTONIA
After Latvia, I went to fairytale Tallinn in Estonia. And what a town! I stayed in the Old Town and really admired that traditions were kept alive although in a fairly touristy manner. I still enjoyed Tallinn and its history a lot and it had a great vibe.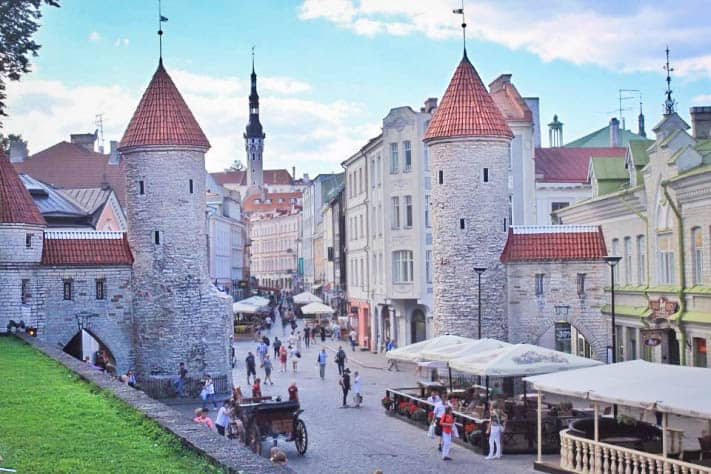 RUSSIA
And then came Russia. Guys, this deserves a chapter of its own so I'll soon write about my experience in the country and the fears I faced before my departure. For now I can say that I was positively surprised and had a surprisingly great time in St. Petersburg.
One thing is certain: Russia hasn't seen the last of me!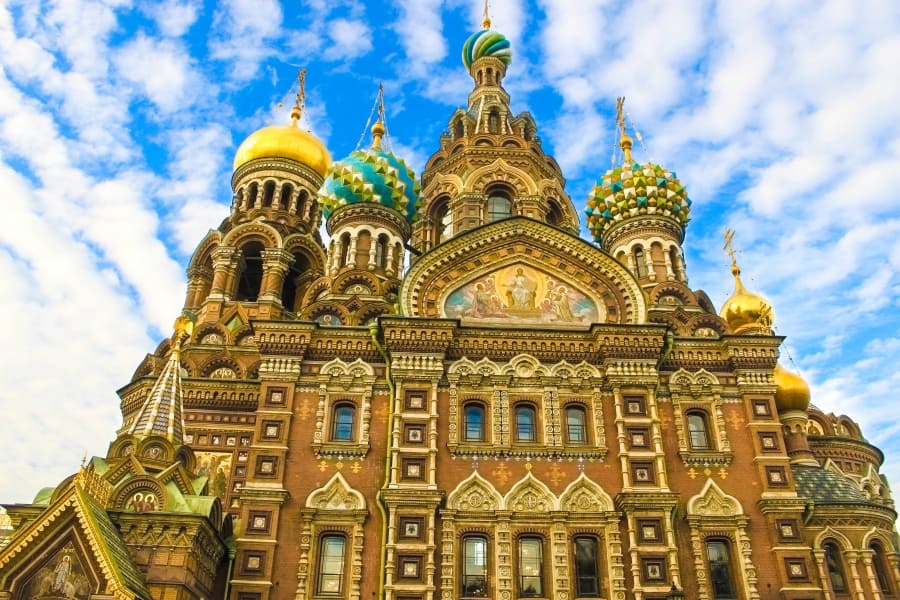 FINLAND
The last country I've visited this year was Finland. I went to Helsinki and Nuuksio national park, and I was so happy to see Saara again. I met Saara and her husband Ilkka on my press trip to Croatia earlier that summer and just knew that I wanted to see them again. I love getting new friends on my travels! And Finland? Well, let's just say that I'm already thinking about returning… next time to Lapland.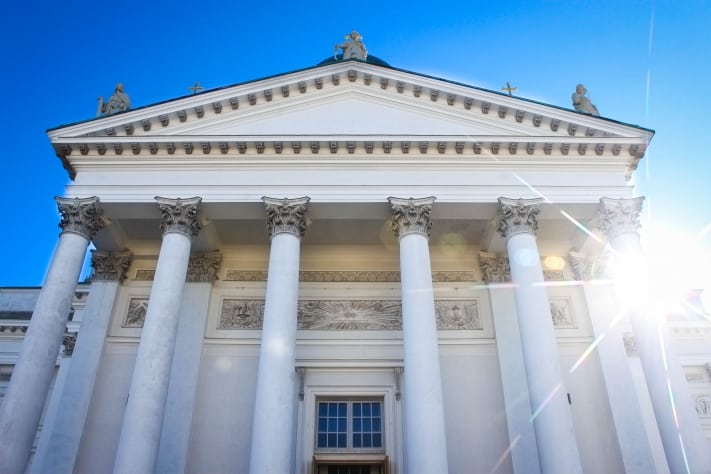 SOCIAL MEDIA
I've spent A LOT of time on social media this year. For me, it's super important to be present there because this is where my audience interacts with me most. Plus, it's fun! I love the talks and questions I get, especially on Instagram, and it's a great referer to my blog. It has been super fun growing my audience and it's so motivating and supporting to see it grow every day.
Facebook
I've had a Facebook page for one year exactly. Facebook is important in my social media strategy and I get some referrals, but not as many as through Pinterest.
Followers last year: 1.240
Followers this year: 3.360
Twitter
I've used Twitter for a year now and learned a lot in this time. My audience is quite engaging and I feel it's a great outlet to share posts.
Followers last year: 2.556
Followers this year: 27.600
Pinterest
So, Pinterest is by far my most important traffic referer. I'm spending more and more time there and it's a fun way to market my blog and my posts.
Followers last year: 90
Followers this year: 6.000
Instagram
Instagram remains my favorite social media platform. My audience has grown exponentially and I'm really proud of the progress I've made.
Followers last year: 559
Followers this year: 20.700
TOP POSTS
This year hasn't been the most productive posting wise, but I've realized that I would rather post less frequently than post 2-3 times a week and not be happy with the outcome. I want my travel blogs to be thorough and comprehensive – not rushed, and I do take my sweet time to write and edit photos. At the moment I'm posting once a week and I'm content with that.
On a positive note, my posts get shared a lot more now. Some of the best ones, like this or this one has been shared over 13.000 and 10.000 times. I have Pinterest to thank for that!
Most adventurous
Most confessional
Most useful
Most popular
GOALS FOR 2016
Get more engagement
Reach 150.000 followers on social media
Travel to 7 new countries
Visit one of my dream destinations: New Zealand, US Road trip, Argentina or Iceland.
You guys are the best! Thanks so much for your support.
LOVE YA x