I'm going on a fairy tale quest through Europe
I have a long journey ahead; 5,000 km, 7 countries and one month to be exact. And I'm covering this distance by train. The countries I'm going to aren't typical destinations for me and I've been to most of them already.
But this trip isn't about discovering new countries or traveling off-the-beaten track. It's about visiting places that makes me happy. Places with beautiful nature and amazing food. Places that are good for my soul.
Originally, this trip included Serbia, Ukraine and Moldova, but in the end I had to ask myself if traveling alone to these places would make me more worried than happy. And the honest truth is that they probably would at this time.
WHY I'M GOING ON THIS FAIRY TALE QUEST
This past year hasn't been easy. I'm at a stage in my life where I'm ready to be a mom, but the stork seems to have lost our address. For the first few years, I stayed positive and hopeful because the doctors told us that we were both fine and that it would all be alright. But more than 4 years have passed and it's starting to take its toll on me.
Within the last year, my brother had a baby. Three weeks later, my best friend had a baby, and now three more of our very close friends are pregnant. I'm happy for them, I really am. But I would lie if I said that it didn't also break my heart to pieces, because it reminds me that I can't have one of my own.
I think that's what started this fairy tale quest. Because I needed a fairy tale of my own. I'm a romantic and I believe in dreams and true love that lasts forever. So I guess I'm on a quest to heal my heart and get back the hope that dreams do come true. That's why I've chosen these specific countries.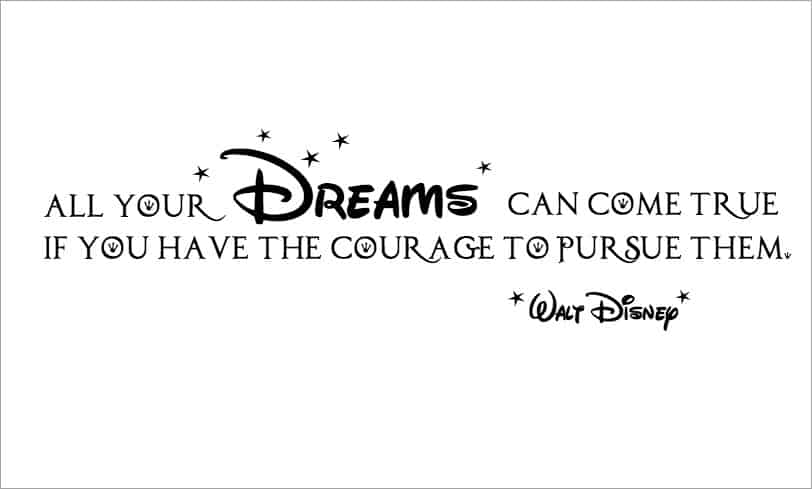 SWITZERLAND, YODEL-AY-EE-OOOO
I begin my trip in Switzerland, the land of chocolate, cheese and the Alps. I'm taking the train from Denmark to Zürich and from there I'm heading to the Swiss Alps. Ever since I saw photos of Lauterbrunnen, I've wanted to visit. I mean, how many valleys do you know that is surrounded by snow-capped mountains, green forest and has 72 waterfalls?!
That's my cue. I'm going!
While I'm there, I hope to explore Interlaken and Grindelwald and take the Jungfrau train to the Top of Europe, which I'm told will take your breath away.
ROMANTIC TOWNS IN FRANCE
I've been to France a couple of times already, but I've mainly been to Paris and the French Riviera. This time, I'm visiting a whole new area which is the Eastern part of France, also known as Alsace. I'll begin my journey in Annecy and then make my way up to Colmar and Strasbourg.
If you haven't heard of Colmar before, I can tell you that it seems to be the cutest, most charming town in France with cobblestone streets, half-timbered houses and medieval, Renaissance buildings. On photos, it looks like it's taken right out of a fairy tale. And, just a few kilometers from Colmar, there are several medieval villages, one of which has been the inspiration to Beauty and the Beast. I'll be spending 4 days traveling through this area and I'm super excited.
FAIRY TALE CASTLES IN GERMANY
You might remember seeing this castle before. Maybe when you were 8 and watched Cinderella and Sleeping Beauty. Because this is the castle that inspired Walt Disney when he created these two princess castles.
Aside from the enchanted Neuschwanstein castle, I'll be in Munich, Nuremberg, Bamberg and Rothenburg ob der Tauber. This region of Germany is also known as Bavaria and it's known for its history (especially Nuremberg), its rural villages, world-class beer and of course the notorious October-fest.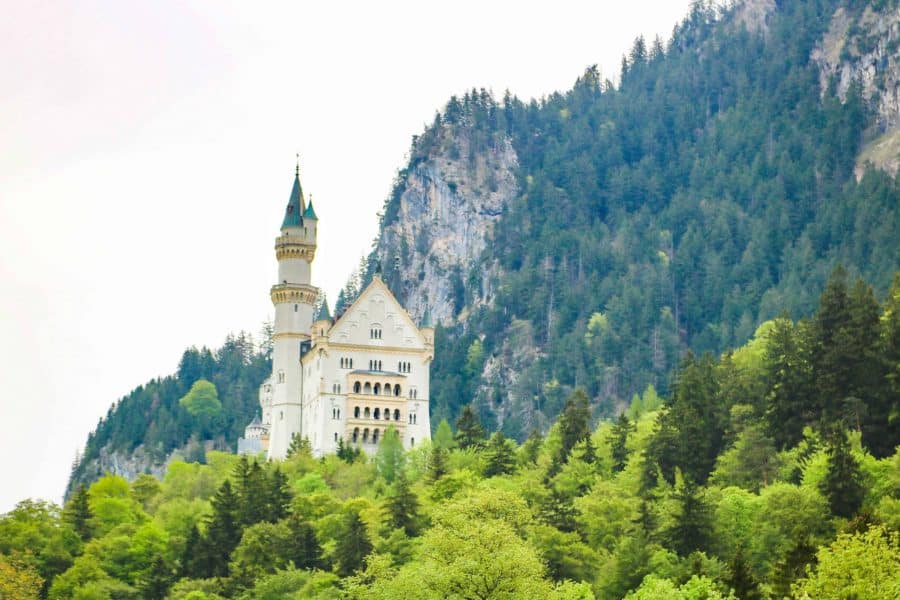 THE HILLS ARE ALIVE WITH THE SOUND OF… AUSTRIA
"I go to the hills when my heart is lonely. I know I will hear what I've heard before. My heart will be blessed with the sound of music. And I'll sing once more." – Maria von Trapp
I'm spending almost a week in Austria. Most of the time, I'll be in the healing mountains in Tirol, just soaking up the lakes and mountain tops, getting to know the Tirol culture and watching early sunrises and colorful sunsets. I'll also visit Salzburg, Vienna and the magical Hallstatt.
I can't wait to go back to Austria.
OFF-THE-PATH IN SLOVAKIA
After Austria, I'm moving on to Eastern Europe, which is an area I loved exploring last summer. Apart from Romania, I won't be going through the Balkans although I have my eye on Albania, Macedonia, Kosovo and Serbia for another trip. On this trip, I'll be exploring Slovakia, which will also be my 50th country!
Most travel blogs I've read yawn over Bratislava, so I'll spend the majority of my time in the High Tatras (the mountains) and Košice, which was the European Capital of Culture in 2013.
PAMPERING IN HUNGARY
Budapest is my next stop, and it's a city I've wanted to visit for years! There are so many things I want to see in the Hungarian capital, including the Parliament building, the thermal baths and exploring the food scene. Budapest is cheap compared to the countries I'll be coming from so I'm planning on spending most of my time getting massages, eating goulash and other Hungarian delights and take tons of photos. From what I've heard, it's very picturesque!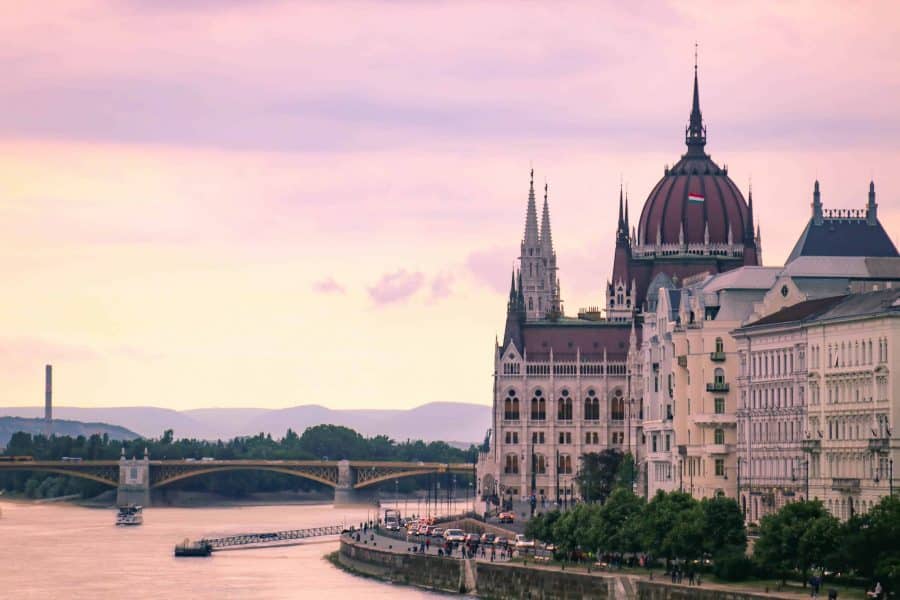 VISITING DRACULA IN TRANSYLVANIA
From Budapest, I'll take the night train to Transylvania, Romania, where I'm meeting up with Thomas. We haven't traveled together since we went to the Philippines, Cambodia and Thailand almost 2 years ago. So for our standard, this trip is WAY overdue.
We have almost a week in Romania, which will be spent visiting Bucharest, Dracula's Castle, Brasov which is ringed by the Carpathian Mountains and lastly Sibiu, where the houses have eyes!
I have a great feeling about this trip and I can't wait to finally spend some much-needed R&R with my favorite person in this world. The trip begins in May and I will post photos, stories and videos every day on my Facebook page so you can follow along.
See you there!
Do you have any tips on what I should see? Let's talk in the comments!