Psst! This post probably contains affiliate links, which means I earn a commission (at no extra cost to you) if you click through and make a purchase. As always, I only recommend products and services I trust.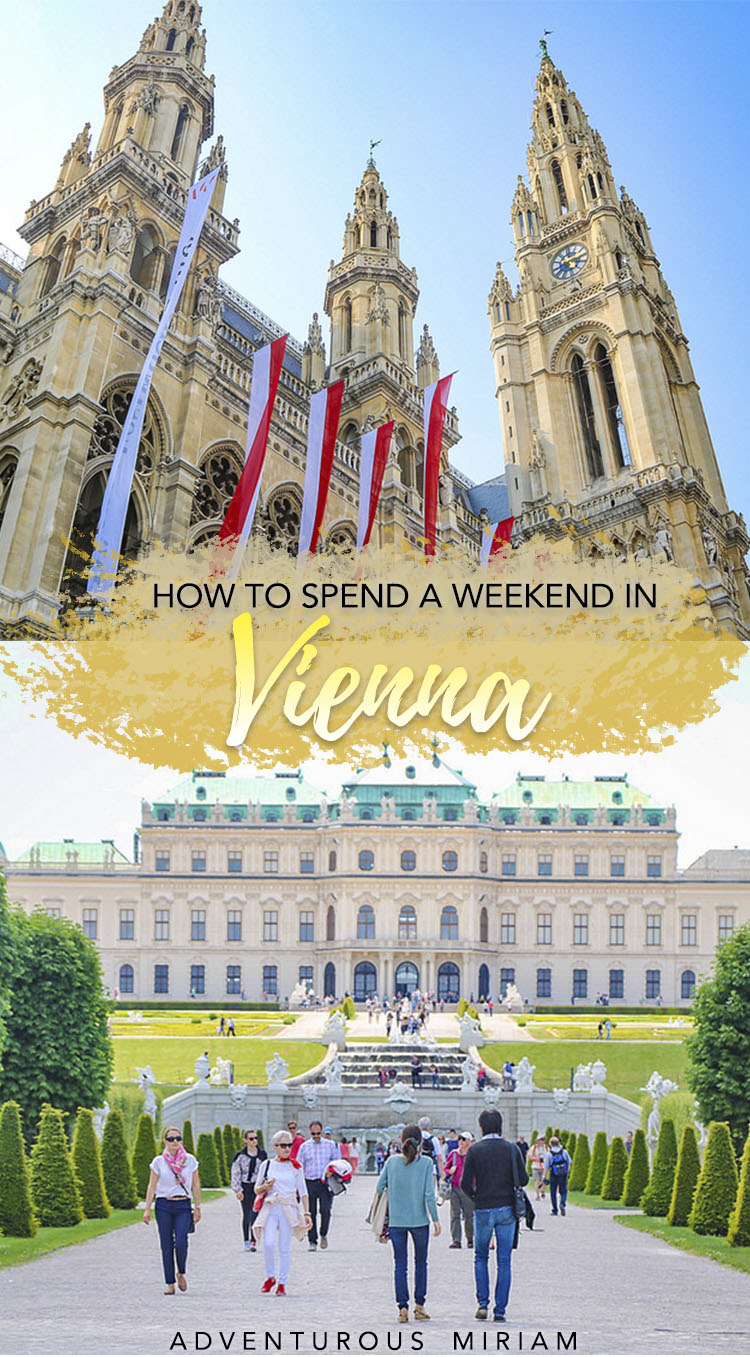 Craving a getaway to a cultural city of world-renowned cake, classic architecture and all-around perfect enchantment? Welcome to Vienna.
The Austrian capital is flecked with coffee houses, museums, history and imperial palaces. And the best part is that everything is in super close range. Most of Vienna's major attractions are located around the Ringstrasse, a historic city center that is easily visited on foot.
MORE AUSTRIA TRAVEL TIPS: GET MAPS, ITINERARIES AND GERMAN PHRASES
3 DAYS IN VIENNA – ITINERARY
Vienna is one of those capitals where it's easy to get around by foot. Pretty much every sight is located within walking distance, but you can also take the tram or a sightseeing bus if you'd rather not walk.
Vienna is a wonderful city and it's easy to spend a whole week there. But you really only need a few days in Vienna to see the main sights and get a good sense of the city.
Day 1
Mozart and Vienna Opera
Downtown Vienna (Graben)
Hofburg (The Imperial Palace)
The MuseumsQuartier
The Parliament
Vienna City Hall (Rathaus)
Votive Church
St. Stephen's Cathedral
Day 2
Belvedere Palace
Hundertwasser house
Vienna Stadtpark
Day 3
Day tour to Schönbrunn Palace, Salzburg or Hallstatt
VIENNA PASS
If you plan on seeing a lot of sights while you're in town, I recommend getting a Vienna Pass for 24, 48 or 72 hours. It costs from $20 and gives you free, unlimited use of public transport and discounts at 210 popular attractions, museums, shops, and much more.
Get yours here: Vienna City Card: Discounts and Public Transport
VIENNA TOURS
There's a wide variety of Vienna tours available. You can experience an opera or concert, go on a guided city tour or explore by segway. I've handpicked these experiences based on ratings, availability and how you can have the best time in amazing Vienna.
Go to the opera
On this tour, you get to experience a classic Mozart and Strauss concert. The renowned orchestra, Salonorchester Alt Wien, performs the most famous waltzes, polkas, arias and duets.
Get your ticket here: Ticket for Mozart & Strauss Concert in Kursalon Vienna
Spanish Riding School
Another famous thing to do in Vienna is visiting the Spanish riding school. Here, you get to witness the training of the Lipizzaners and their riders during the morning exercise.
Get your ticket here: Spanish Riding School Morning Exercise
Walking tour
Enjoy Vienna's highlights on a walking tour through the centre. During these two hours, you get to visit the Hofburg and see where Mozart lived among other things.
Get your ticket here: Vienna Walking Tour (2 hours)
Segway tour around Vienna
The most fun way to explore the city is by segway. On this 3-hour segway tour, you get to hear about the history of the city and visit the Hundertwasserhaus (a must-see!) and the Prater ferris wheel.
Get your ticket here: Vienna: City Segway Tour
DAY 1
MOZART AND VIENNA OPERA
I arrived in the morning by train from Salzburg and after checking in to my hotel, I set out to explore Vienna. First stop was the State Opera, which was located right next to where I stayed. The Opera hosts ballets and operas and it dates back to the mid 19th century.
Although Salzburg is the king of music, waltzes and operas have their home in Vienna. More famous composers, including Mozart, Beethoven and Strauss, have lived here than in any other city. Even Hitler, Freud and Stalin have called Vienna home.
DOWNTOWN VIENNA (GRABEN)
Right next to the State Opera is the pedestrian street, which is known as Graben. The car-free Graben is busy and has many beautiful buildings on either side such as Pestsäule statue, St. Stephens and St. Peters Church.
HOFBURG – THE IMPERIAL PALACE
And then there's Hofburg, the former Imperial Palace. This is where all the emperors and kings ruled and lived from 1439 to 1918.
THE MUSEUMSQUARTIER
From Hofburg it's an easy walk to the MuseumsQuartier, an art complex near the City hall. When the sun is out, people will follow. So if you visit on a sunny day, all of Vienna will be in the streets and parks, soaking up the warm sunshine.
THE PARLIAMENT
This beautiful parliament has fountains and a statue of Athena out front. Aside from libraries, there are also bars and gyms inside.
VIENNA CITY HALL (RATHAUS)
When I reached Vienna City Hall, I practically ran into a festival. They often have festivals and stalls set up in front of the city hall (Rathaus). I was still struck by how pretty it was though. The Rathaus in Munich was gorgeous and so was the one in Budapest, but Vienna's sure follows suit!
Around Christmas, there's a Christmas market here.
Isn't it grand?
VOTIVE CHURCH
I couldn't help by notice the church next to the city hall. The very unique Neo-Gothic architecture was eye-catching and I just had to peek inside. I went to a few churches in Vienna, but I liked Votive Church the most. It's not the largest church in town, but it has a certain atmosphere.
ST. STEPHEN'S CATHEDRAL
And from one church to another. St. Stephen's Cathedral is a Gothic construction with a 137-meter-high spire and a beautiful decorated roof. With more than one million visitors per year, it's one of Austria's most popular sights.
DAY 2
BELVEDERE PALACE
The Austrian capital is home to several palaces. There's Hofburg, there's Schönbrunn Palace and then there's the Belvedere Palace. Belvedere is a historic area with two main complexes: The upper and the lower Belvedere. The gardens surrounding the palace are really beautiful. Just look at all that green, the water basins and cascades of nymphs and goddesses.
It's located in the city, not far from St. Charles Church.
HUNDERTWASSER HOUSE
And now to a completely different side of town. It's easy to visit those usual tourist sights, but I like to find the quirky ones as well. And I did, at Kegelgasse 36-38.
This street is home to the famous Hundertwasser house with a colorfully decorated facade. Although it wasn't exactly a hidden gem, I still liked that it was different.
VIENNA STADTPARK
Close to the Hundertwasser buildings is Vienna Stadtpark. This green oasis within the bustling city was super lovely. A quiet place with a little lake, birds and frogs.
DAY 3
DAY TRIPS FROM VIENNA
On your third day in Vienna, you could do a day trip to one of the nearby sights. The Schönbrunn Palace, Hallstatt and Salzburg are the top options.
Schönbrunn palace
Schönbrunn palace is the most obvious place for a day or half-day trip from Vienna, because it's so close. This beautiful Baroque palace was the summer home of Emperor Franz Joseph and Sisi. The palace has over 1400 rooms spanning over three centuries.
The easiest way to get there is by public transportation and just buy a ticket at the entrance. I just took the Underground (U4) and got off at Schönbrunn. It took me straight to the palace. Then I got an audio guide at the ticket office.
Salzburg
The beautiful city of Salzburg is always worth a visit. Surrounded by towering mountains and hill tops, it's got a completely different vibe than Vienna. It's the perfect place to chase the Sound of Music sights or taste the delicious Mozart kugel.
On this day trip, you get to see the beautiful Salzburg, including Mozart's birthplace and filming scenes from The Sound of Music movie. The tour takes 12 hours, so you'll be back in Vienna in the evening.
Book here: Salzburg and Alpine Lakes Full-Day Trip from Vienna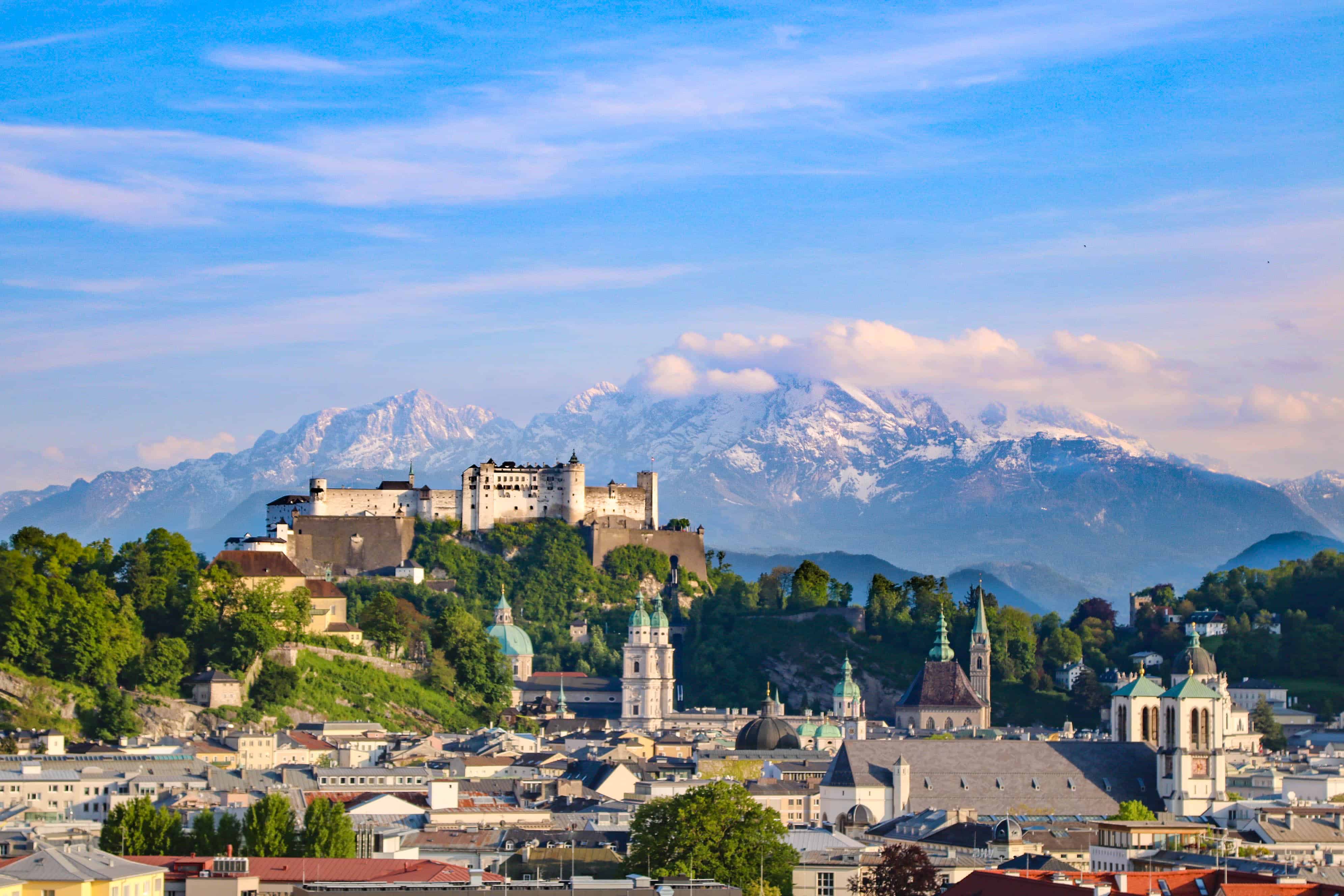 Hallstatt
Hallstatt is the most beautiful place in Austria (and one of the most magical places in all of Europe). The little fairy tale town is tucked between hilltops by a lake. The houses are stuck onto a steep hillside, and on calm and clear days, the whole town is reflected in the lake. Hallstatt is definitely worth visiting!
Book here: Panoramic Austrian Alps Tour to Hallstatt
WHERE TO EAT IN VIENNA
All that sightseeing makes a travel blogger hungry (I'll use any excuse 🙂 ) And the food… Oh my goodness, it's sooo good.
First day, I had amazing sushi at Wasabi Wien, then a great Wiener Schnitzel at Grand Hotel and for desserts and snacks: lots and lots of cake at Aida konditorei. Another Viennese specialty is the famous Sacher cake and Vienna coffee at Sacher Hotel. Double-yum!
Wiener Schnitzel is the Viennese dish, and it's best at Figlmueller, the king of schnitzel restaurants.
AUSTRIA BY NIGHT
Vienna is magnificent. It's easy on the eye, and the architecture and symmetrical lines make it a photographer's dream. I was truly sad to leave when the time came. But I was off to a new exciting destination: Slovakia, my 50th country.
I'll leave you with a few sunset silhouettes and this advice: If you have yet to visit Vienna, make it a priority to go. It's such a beautiful capital. Might even be the prettiest in Europe.
WHERE TO STAY IN VIENNA
High-end: Grand Hotel Wien 320$ per night, excellent location in the city centre next to the State Opera. I loved their classic, royal style and design. And, fun fact, Kim Kardashian stayed there in 2014. Click here to see the latest prices.
Mid-range: Arthotel ANA Prime $85 per night, located 700 m from the city centre. Click here to see the latest prices.
Budget: Hotel Hadrigan $66 per night, nice and clean rooms, and public transportation is in front of the hotel. There's a grocery store nearby. Click here to see the latest prices.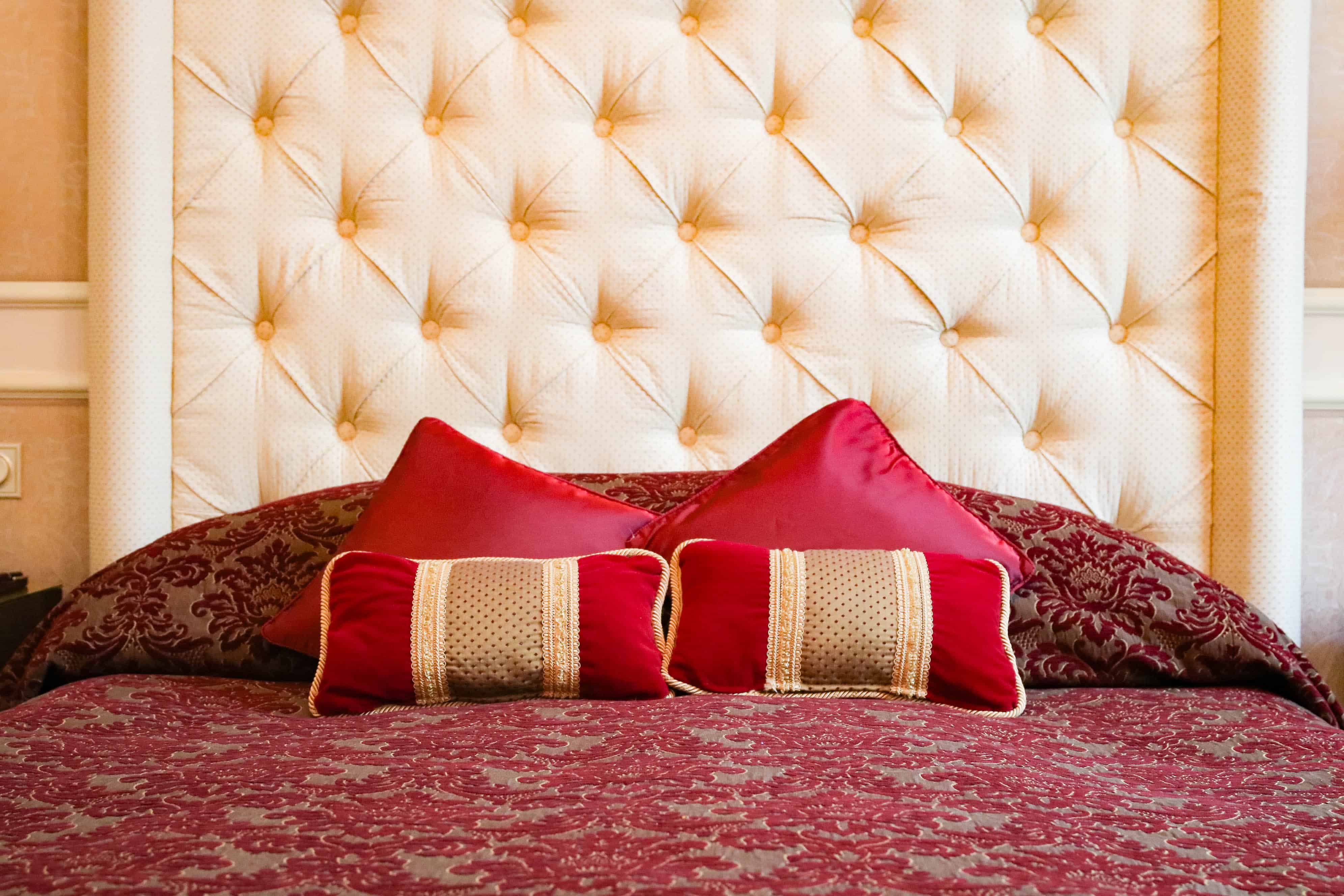 Many thanks to Vienna Tourism for hosting me on this trip to Vienna. As always, all opinions are my own.
Have you been to Vienna? What's your favorite sight?