20 awesome things to do in Dubrovnik you can't miss
Dubrovnik has everything from beautiful cathedrals to ancient city walls, sunset viewpoints, and excellent food. No wonder it's known as one of the best places to visit in Croatia. Keep reading for the best things to do in Dubrovnik.
Plan your trip to Dubrovnik – Quick tips
🏡 Where to stay in Dubrovnik
👩🏻 Best guided tours in Dubrovnik
Dubrovnik has been a UNESCO World Heritage Site since 1979 and it's known as the "Pearl of the Adriatic". Although the city itself isn't particularly big, you won't be bored there.
I've been to Dubrovnik a few times and really like this town.
Once I looked past the tourist crowds and focused on the history and many sights, I had a great time there.
Let's take a look at the most awesome things to do in Dubruvnik, like the famous city walls, visiting Game of Thrones locations and the Old Town.
Read next: The ultimate guide to Croatia
This post contains referral links for products I love. Adventurous Miriam earns a small commission at no extra cost to you if you make a purchase through my links. Thank you for your support ♡ Learn more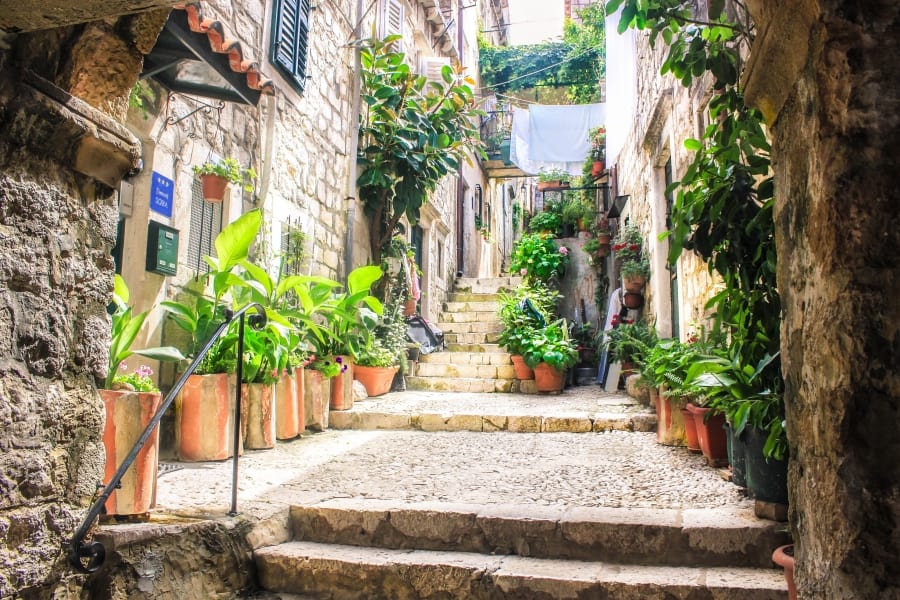 Best things to do in Dubrovnik
There's a reason why Dubrovnik is known as The pearl of the Adriatic Sea –> it's a beautiful, beautiful city with much history and medieval charm.
Aside from the charming Old Town and the Game of Thrones locations, there are plenty of things to do in Dubrovnik. Here are a few ideas:
1. Take a walking tour of Dubrovnik's Old Town
The Old Town in Dubrovnik may be compact, but it's full of history, great views, and legends.
If you're looking to get the most out of your time in Dubrovnik, a walking tour of the Old Town is a great option. It'll help you cover the best spots in an efficient way.
Check availability and rates here – Dubrovnik walking tour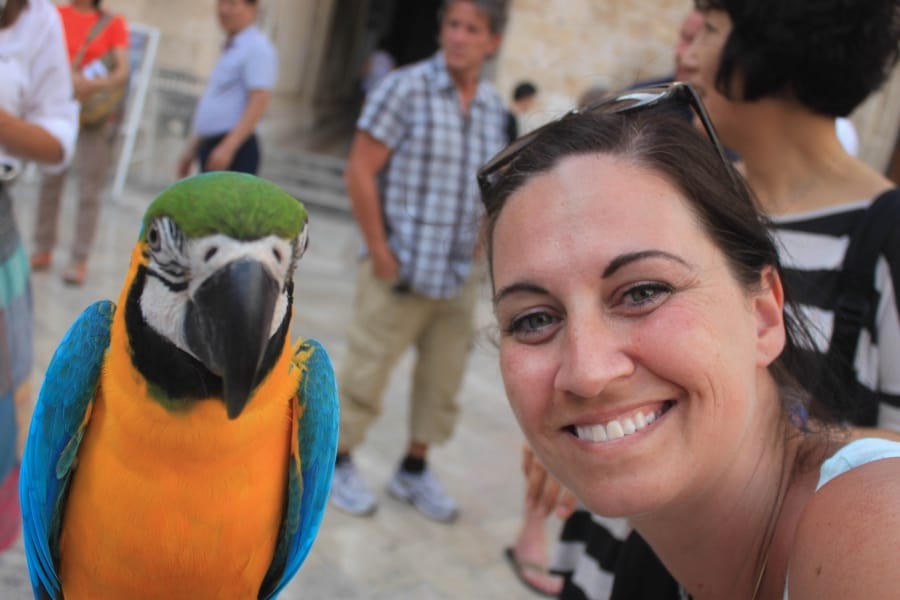 2. Hit the beach
Dubrovnik isn't just about historic sites; it's also home to great beaches. Banje Beach, close to the Old Town, is one of Croatia's best beaches.
For something less crowded and just as beautiful, check out Sveti Jakov Beach. It's a bit of a walk down some stone steps, but you'll find clear waters, white pebbles, and amazing views.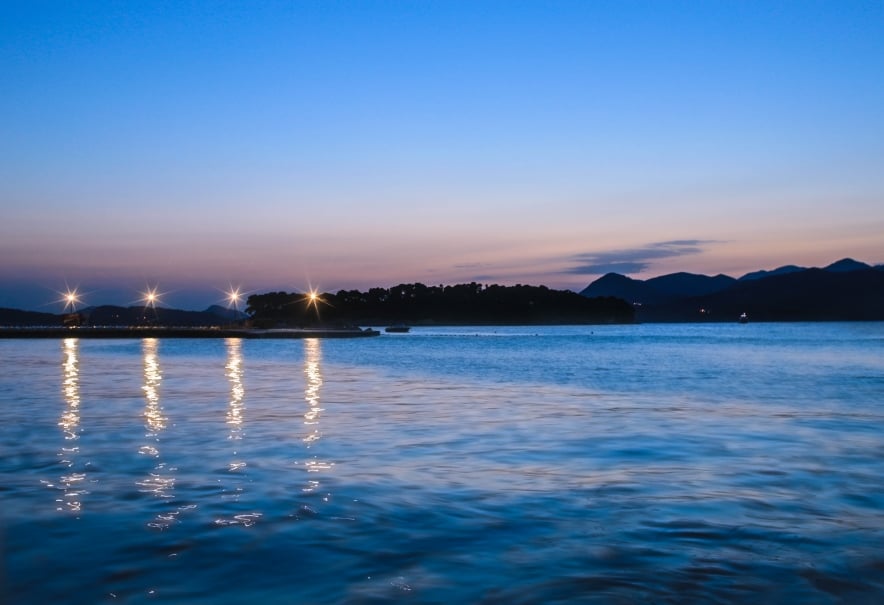 3. Cliff jumping at Buza
Cliff jumping at Buza is becoming quite popular. Café Buza is a great place for coffee, but also for sunbathing and cliff jumping.
4. Visit the nearby islands
Visit some of the nearby islands, such as Mjet or Lokrum. The latter is also portrayed in Game of Thrones, and it's only a short ferry ride away.
Check rates – Day trip to Lokrum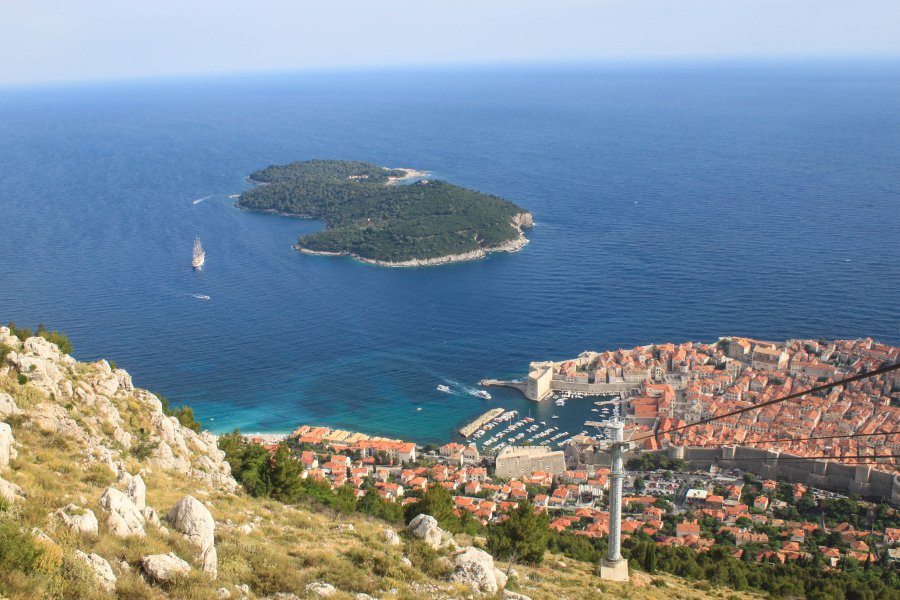 5. Visit Dubrovnik's old town in the morning
Of all the things to do in Dubrovnik, I liked the Old Town most. This is where you'll find most of the Game of Thrones locations and also the city walls.
My recommendation is to visit in the morning before the crowds arrive. You'll have it more of less to yourself.
It doesn't take long to walk around the Old Town, but you can spend hours exploring the labyrinthic small alleys.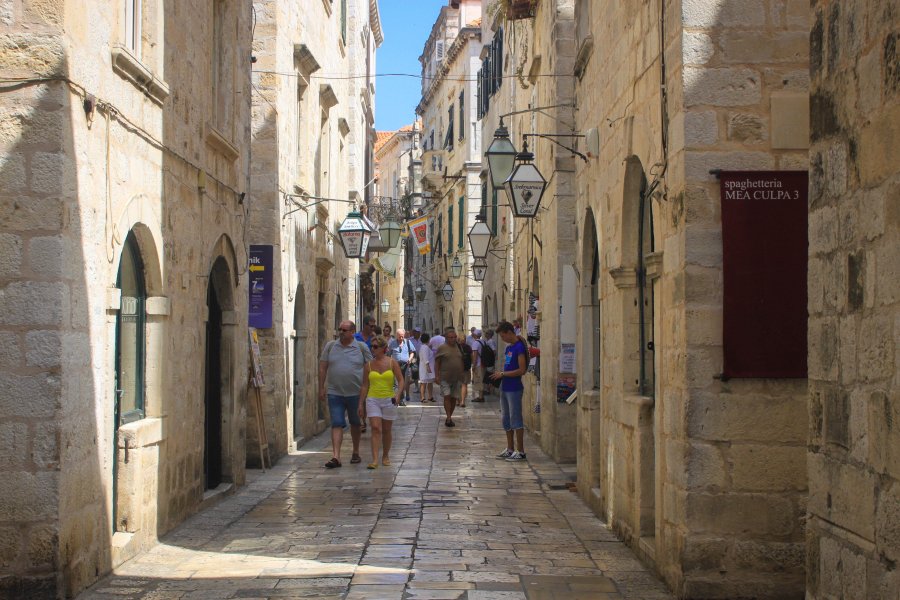 6. Watch a traditional street performance
There are many things to do in Dubrovnik and it offers so much in culture and architecture.
The Stradun (walking street) was picturesque with spires of clock towers and the monastery on either end, and the marble floor was so shiny that I could see my own reflection in it.
You'll see traditional dancers there from time to time.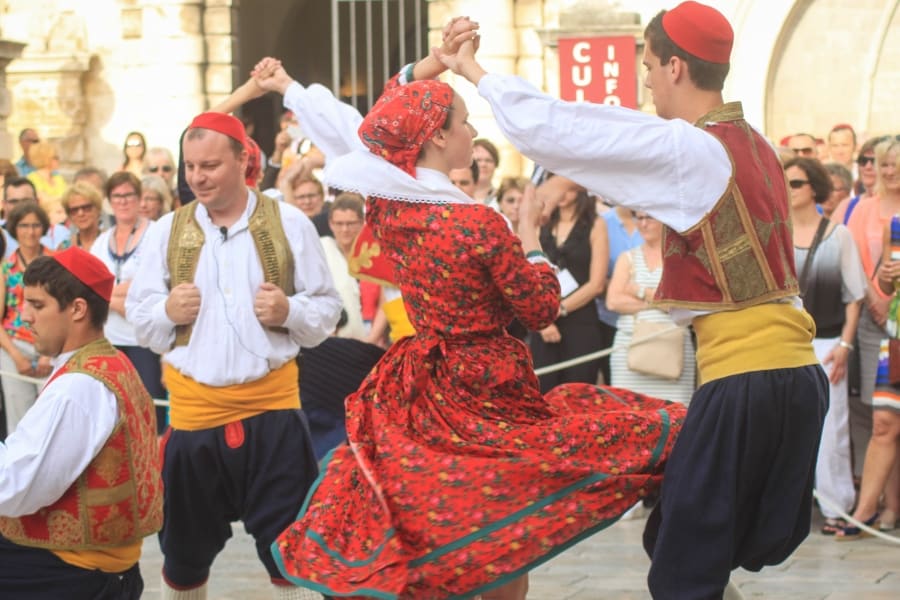 7. Visit Dubrovnik Cathedral
Dubrovnik Cathedral should be on your bucket list for sure!
During the 1980s renovation of the Cathedral, experts actually uncovered an even older cathedral below it. How about that!
This provided some clues as to how the city expanded so rapidly, indicating that Dubrovnik had been inhabited for many more centuries than initially thought.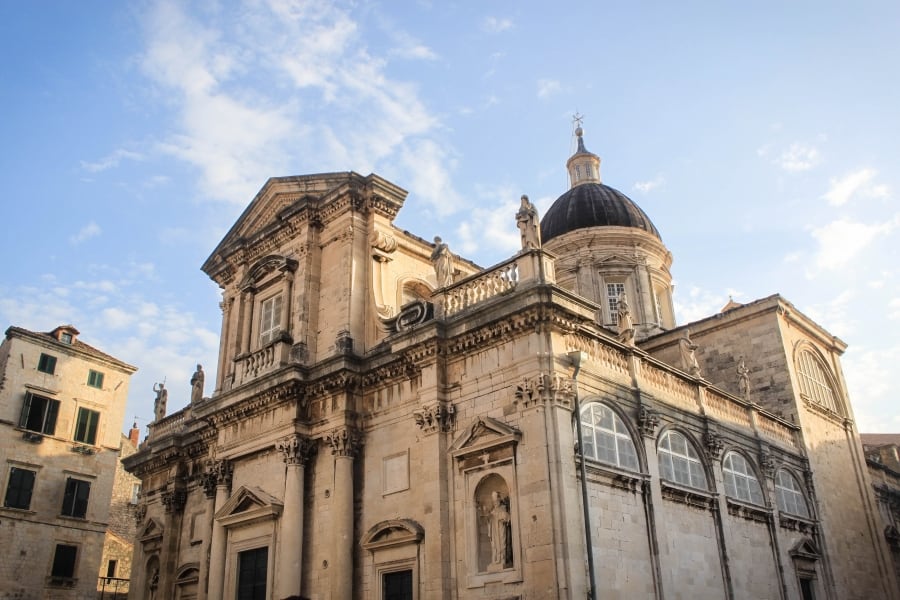 8. Join a Game of Thrones tour
One of the best things to do in Dubrovnik is joining a Game of Thrones tour.
Dubrovnik is portrayed as Kings Landing in the TV series and there are lots of interesting locations to check out around the city.
You can find them on your own or go on an organized Game of Thrones tour.
Book your tickets – Game of Thrones locations in Dubrovnik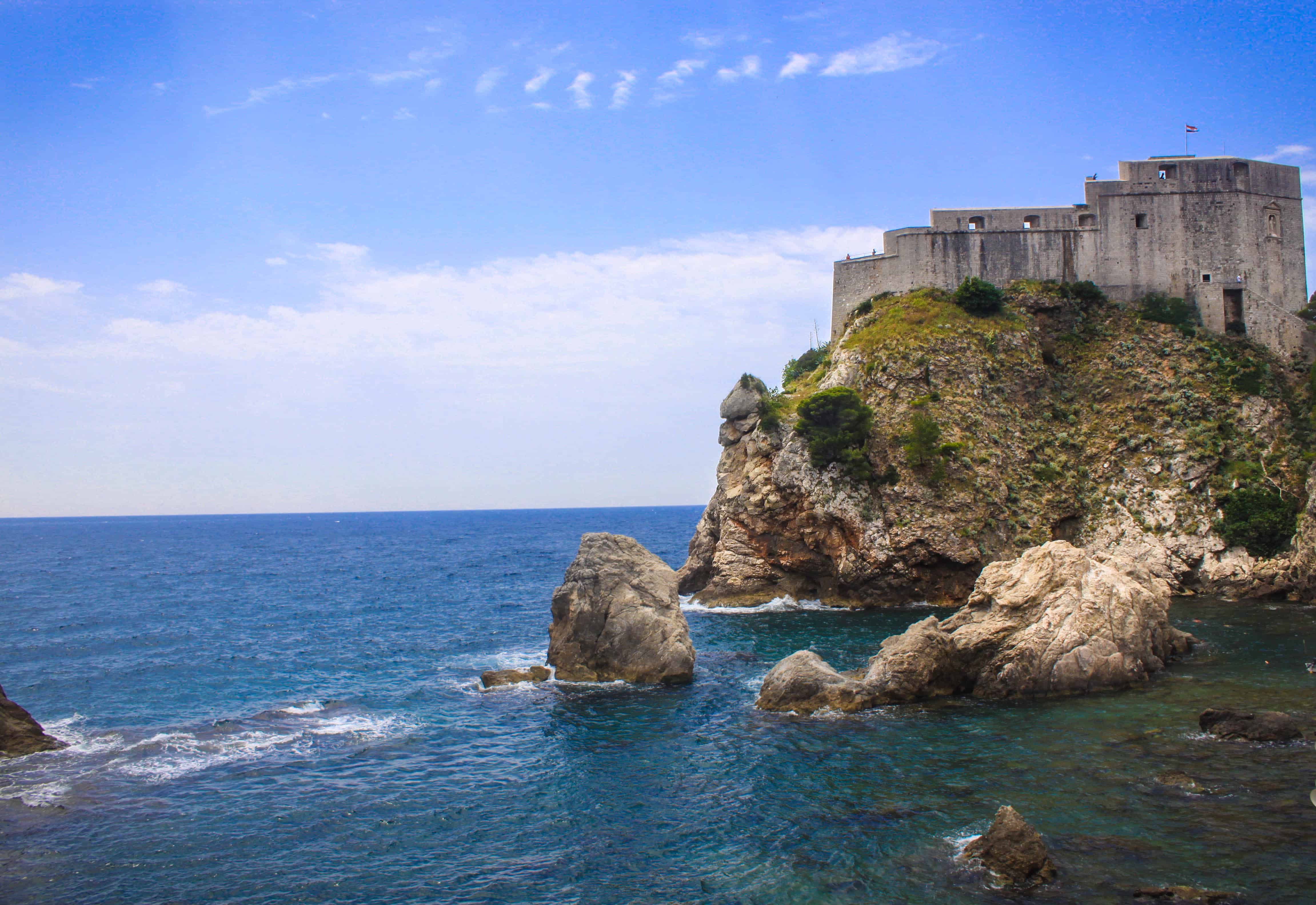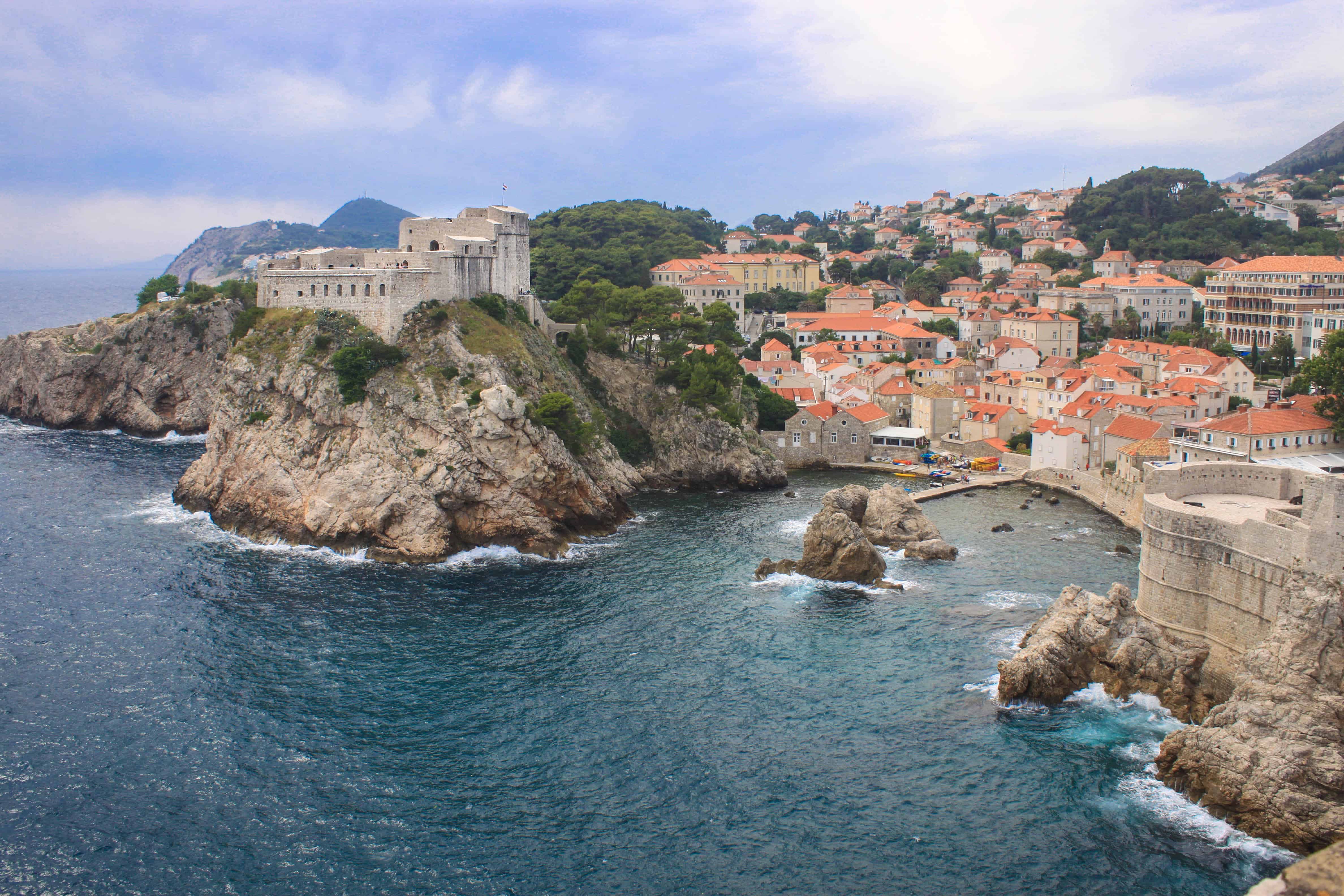 9. Walk Dubrovnik city walls
Dubrovnik's old town is surrounded by a 25 m high city wall that runs almost 2 km.
Now, the cool thing is that you can actually enter this wall and get a fantastic view of the seaside and the mainland side of Dubrovnik.
The city wall in Dubrovnik is an absolute must if you're in town. Not only for the view but also the history.
The walls were built between the 12th and 17th centuries to protect the city from pirates and other unwelcome guests – it's a highlight in Dubrovnik if you ask me.
Get your tickets – Dubrovnik City Walls tour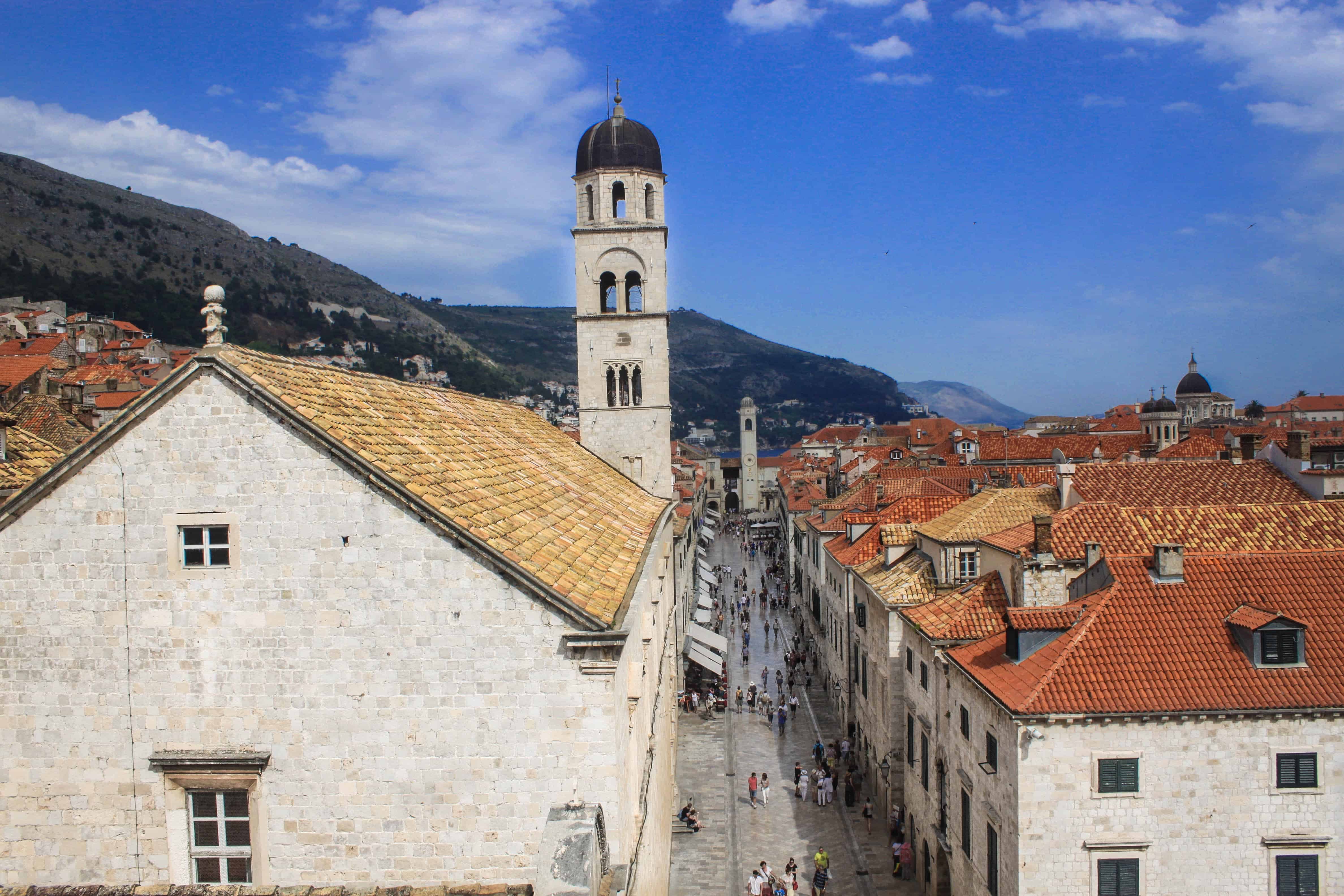 10. Srd hill
There's just something about Dubrovnik that makes you want to see it from above. The city walls is one way to do it; another is the cable car.
The cable car brings you to the top of Mount Srd (412 m) where you get an outstanding view of Dubrovnik, its bays, and nearby islands.
There's not much to do up there other than ATV trips, visiting the museum, and dining at the restaurant so I didn't stay long.
It would have been the perfect place to watch the sunset, but sadly I didn't have the time.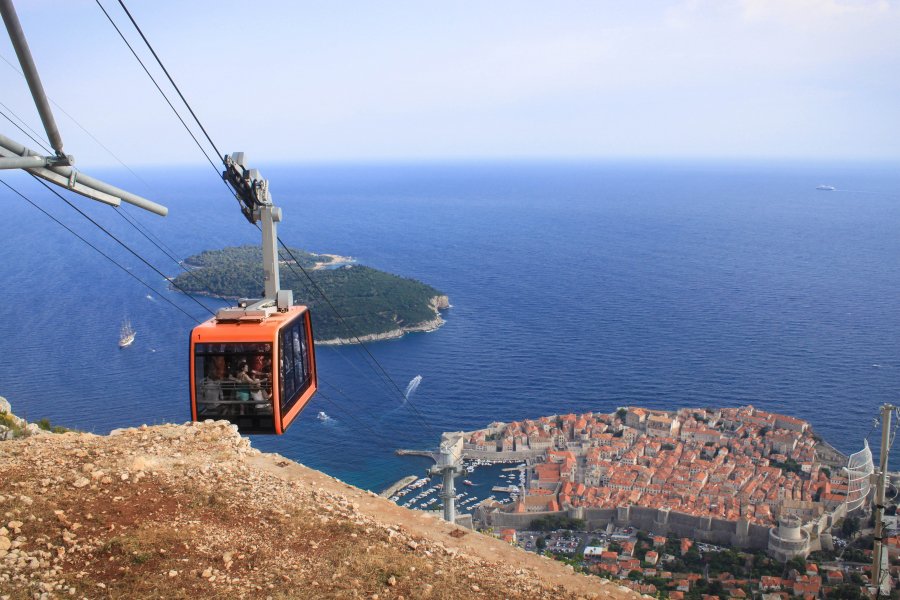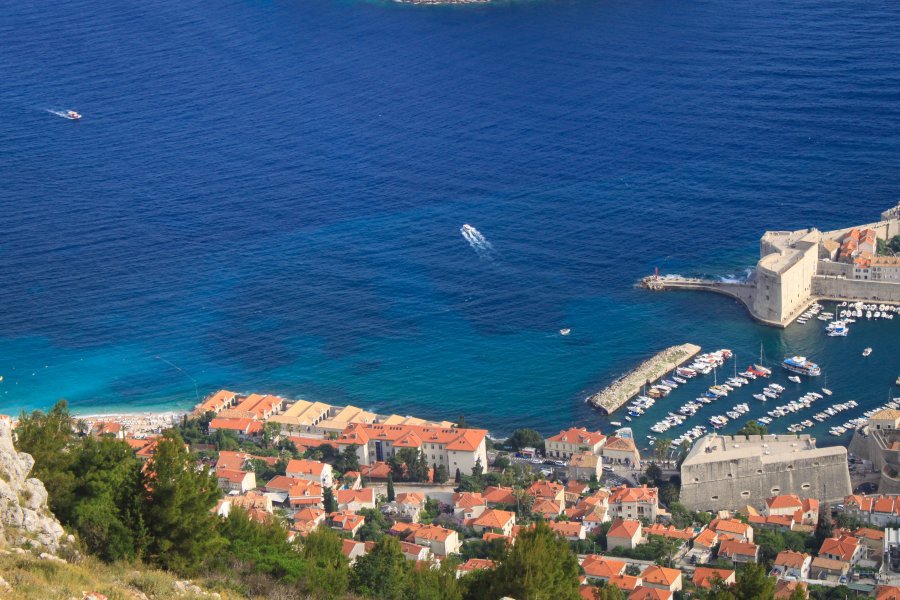 11. Taste the delicious Croatian food
Are you familiar with Croatian food? I wasn't before I visited the first time so I was in for a surprise!
To put it mildly, Croatian food rocks. It's the type of food that will give you a coronary and send you straight to food heaven. It's fresh and saturated with flavour.
And the wine… Oh, don't get me started on the wine. GLO-RI-OUS!
I wrote these two posts about Croatian food because I love it so much. This one is about Croatian food in general and the other is about the gourmet food in Istria.
If you're looking for a lovely restaurant in Dubrovnik, try Restaurant Kopun (at Boskovic Square). It's a nice little place with a great atmosphere and delicious food.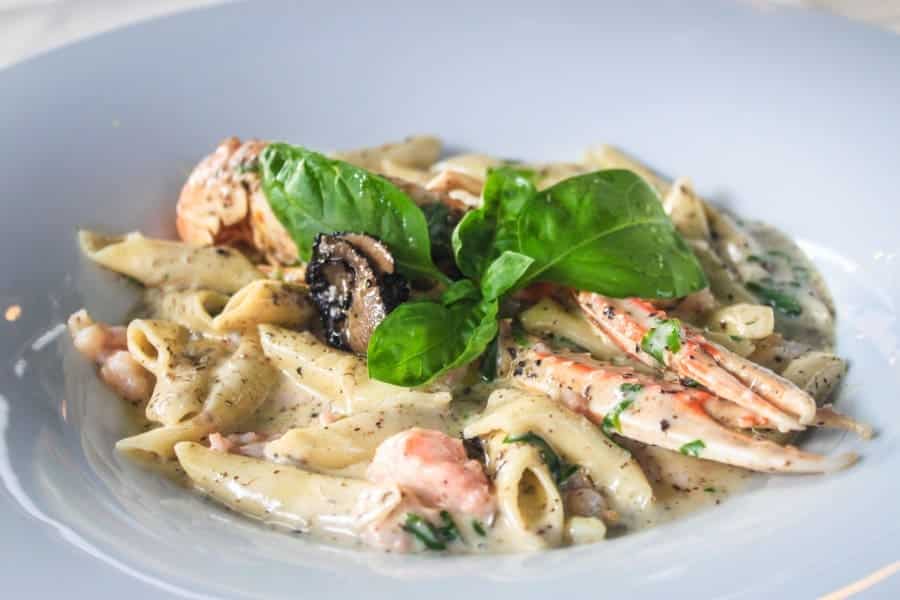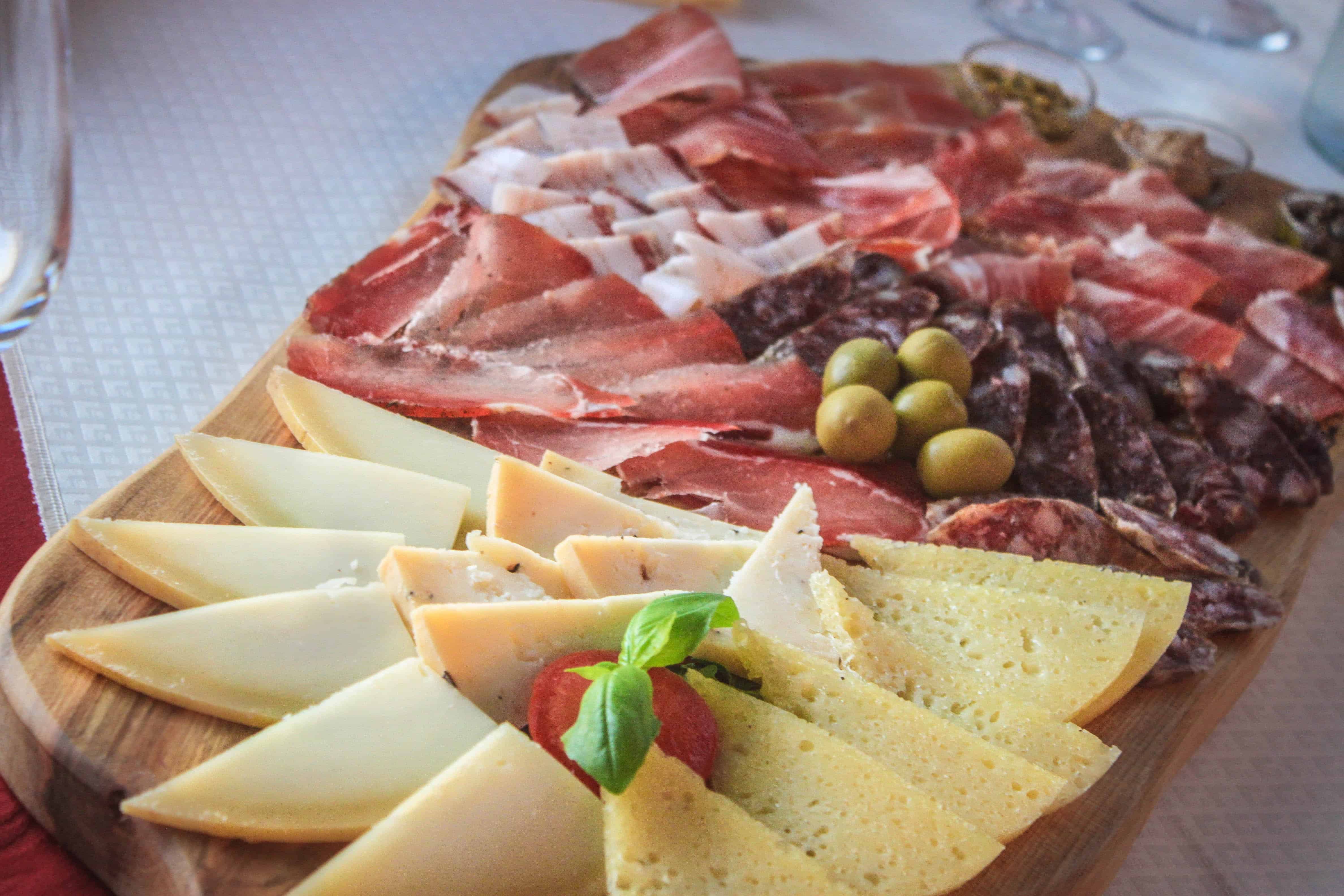 12. Go kayaking
It's no surprise that kayaking tours are a big hit in Dubrovnik. Actually, it's probably one of the most popular tours in town next to Game of Thrones.
The nearby city walls, various caves, and Lokrum Island make paddling around a real adventure. There's a lot to see out on the water!
Go kayaking – Sea kayaking and snorkeling tour
13. Try cliff jumping
Cliff jumping is top activity in Croatia, thanks to its clear waters and rocky cliffs that pretty much invite you to take a leap.
But do be careful. You need to know where it's safe to jump, so either ask someone local or bring a guide.
14. Walk through the Pile Gate
You can't miss the Pile Gate when you're in Dubrovnik—it's the main way into the Old Town, after all. But it's more than just a doorway; it's worth taking a moment to really see it.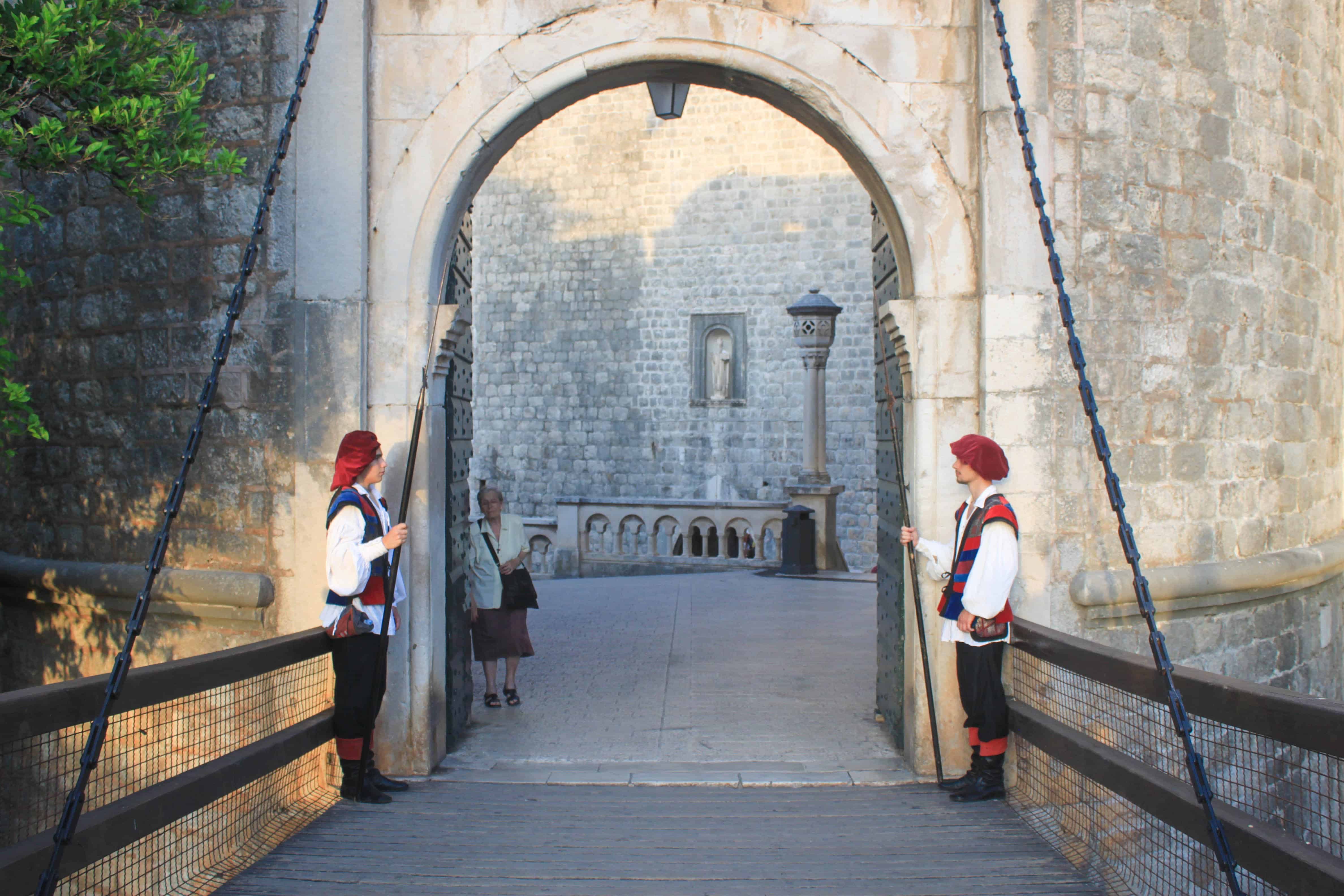 15. Explore the Franciscan Monastery
The Franciscan Monastery is a peaceful oasis that makes you forget you're just steps away from the bustling Old Town of Dubrovnik.
Located just past Pile Gate, it's easy to miss if you're not on the lookout.
But it's worth finding, as it houses not just a stunning cloister but also a museum dedicated to the third oldest pharmacy in the world.
16. Go to Rector's Palace
Originally built in the 14th century, the Rector's Palace was once the administrative hub for the Rector of the Republic of Ragusa.
These days, it's also recognized for its beautiful Gothic architecture and as a Game of Thrones filming location.
When you visit, you'll get to see a collection of art, artifacts, and even an armory. Perhaps most compelling is the infamous prison, notorious for its harsh conditions and severe punishments, such as drowning prisoners with the incoming tide.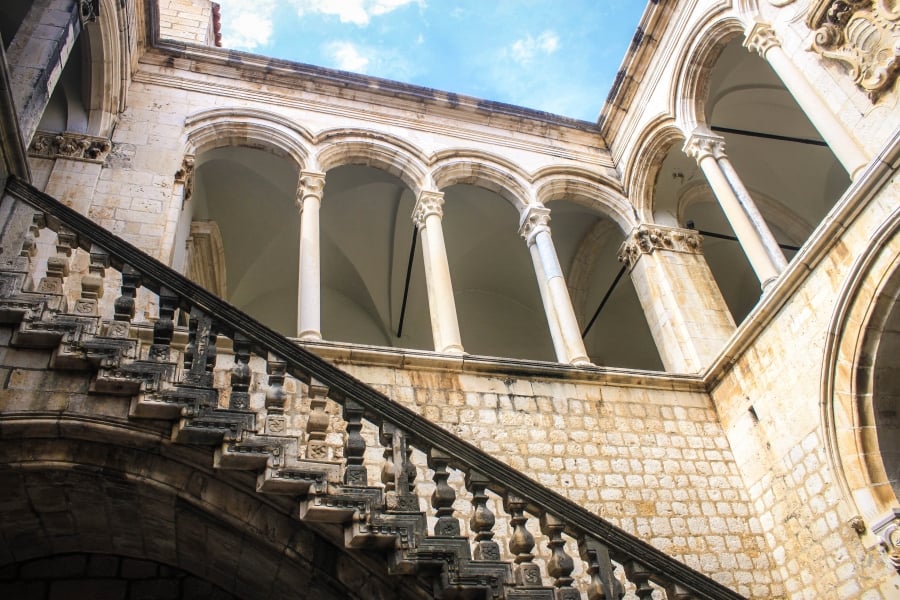 17. Taste the wine
Croatia's got AMAZING wines that won't break the bank. Before you head out, make sure to try a glass or two.
While there are cozy wine bars in the city, if you've got some extra time, why not hop on a wine tour? It's worth it.
Book the tour – wine tasting tour from Dubrovnik
18. Climb the Jesuit Staircase
Even if you're not a Game of Thrones fan and don't get the "shame" reference, the Jesuit Staircase in Dubrovnik is still a must-see.
Its Baroque design is stunning on its own merit.
19. Admire Onofrio Fountain
In Dubrovnik's Old Town, you should also look for the Onofrio fountain. It's been a reliable source of fresh spring water for the city since 1438.
Plus, it's got some real artistic flair with its 16 carved faces.
It's right off the Stradun, so it's easy to findd when you're exploring the area.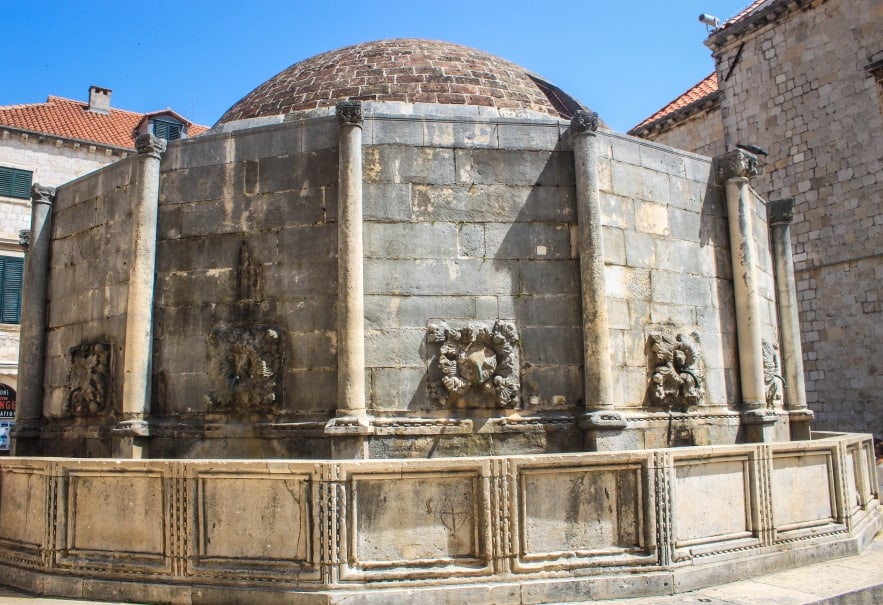 20. Go on a day trip to Montenegro
You can easily visit Montenegrin towns like Kotor, Perast, and Budva on a day trip from Dubrovnik.
If you're thinking about making the trip, you can either drive yourself—just make sure to check your rental's cross-border policy—or go with a guide who knows the area well.
Check availability – Montenegro day trip from Dubrovnik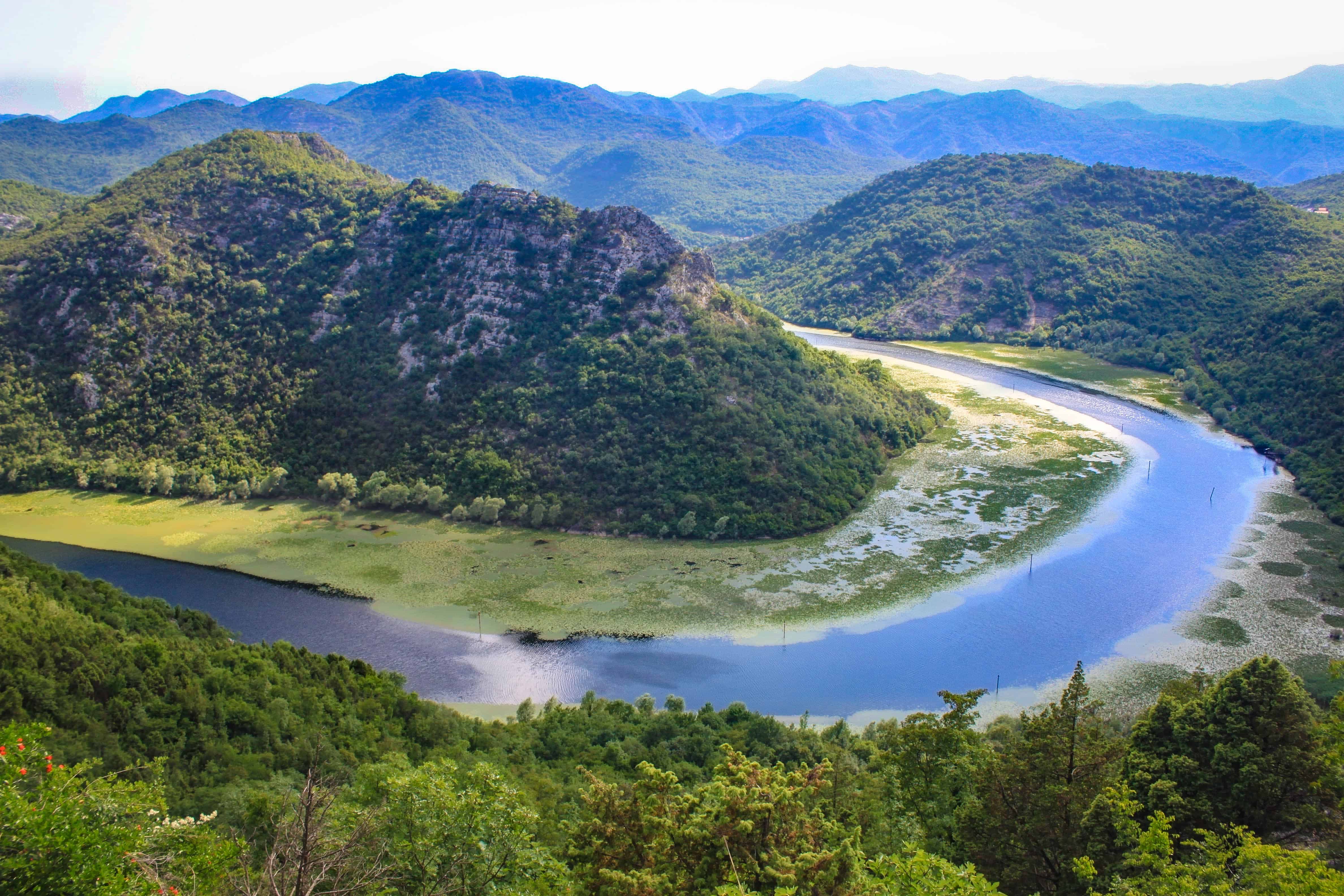 Where to stay in Dubrovnik
Scalini Palace (⭐ 8.8) – If you're looking for a lovely hotel right in the heart of the old town, this is it. Aside from the excellent location, the staff is helpful and the rooms are modern and inviting. Click here to see the latest prices.
Rixos Libertas Dubrovnik (⭐ 9.2) – Great location close to the old town. There's an indoor and outdoor pool and spa with steam and sauna rooms. The view is amazing and the staff very helpful. Click here to see the latest prices.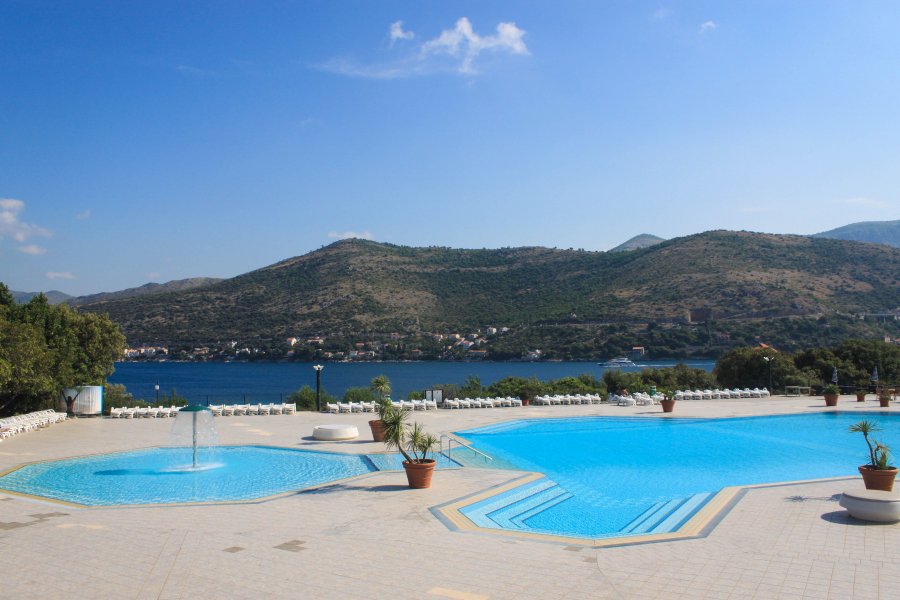 How to avoid the crowds
Dubrovnik is a lovely city, but it is also touristy. With more than 800,000 visitors per year, Dubrovnik gets insanely crowded during the summer, which can ruin an otherwise great travel experience.
My advice is to avoid the crowds and here are a few ways to do that:
Pick the shoulder seasons
The peak season is July-August, while the shoulder seasons, May-June and September-October, are less busy. To me, Dubrovnik is mostly a summer destination, so although you can visit all year round, I recommend visiting from May to October.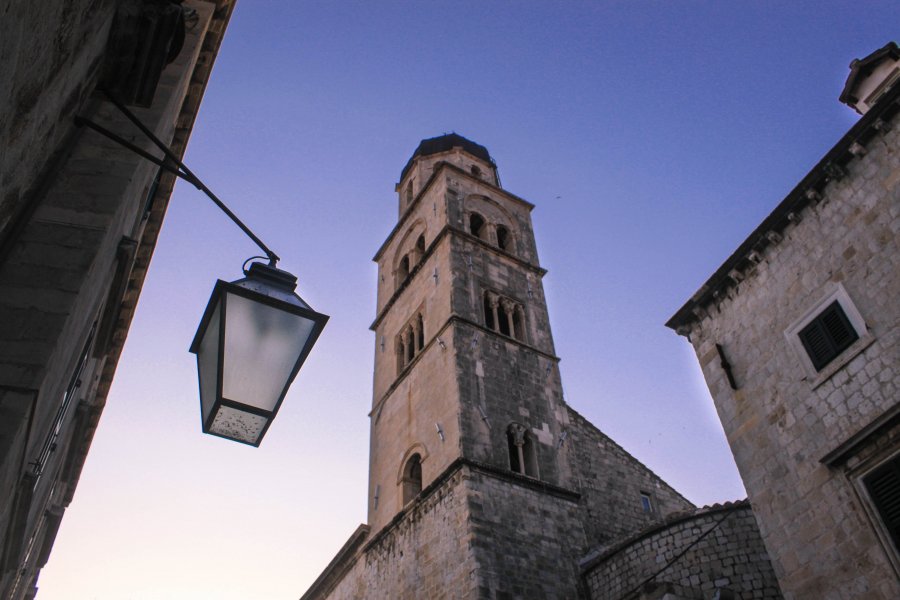 Avoid the cruise ships
Most tourists come by cruise ships that arrive in the morning and leave in the afternoon. You can easily avoid this by exploring the city in the early morning hours or in the evening when Dubrovnik is even more magical.
Another great thing about sightseeing in the morning or evening
If you visit Dubrovnik during the European summer (June-August), it will be scorching hot from midday onwards. So if you don't feel like melting, head out early or in the evening.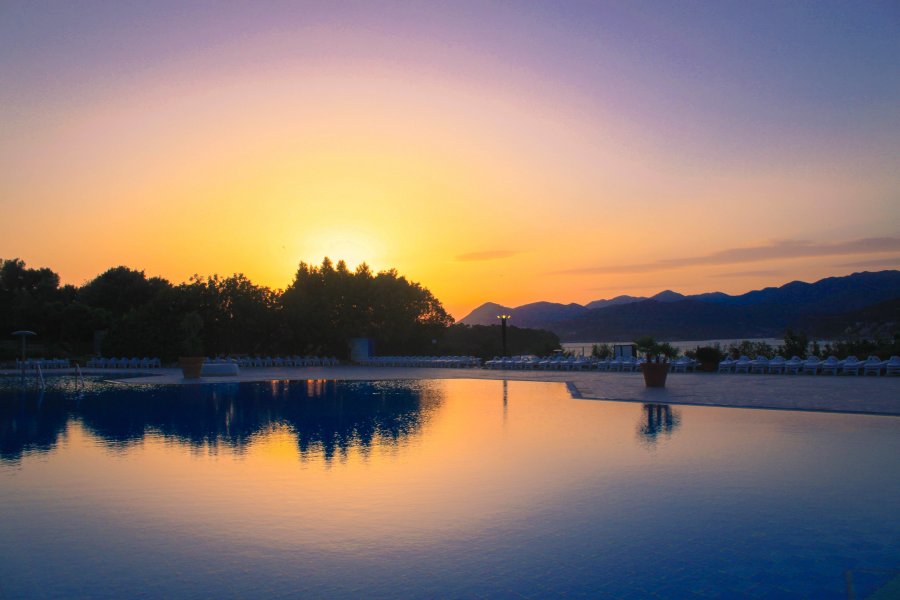 Many thanks to Dubrovnik Tourist Board for generously hosting me in Dubrovnik. As always, all opinions and thoughts are my own.
Read more about Croatia
Save it!