Adventurous Miriam uses affiliate links, which means that if you make a purchase through my links, I may earn an affiliate commission.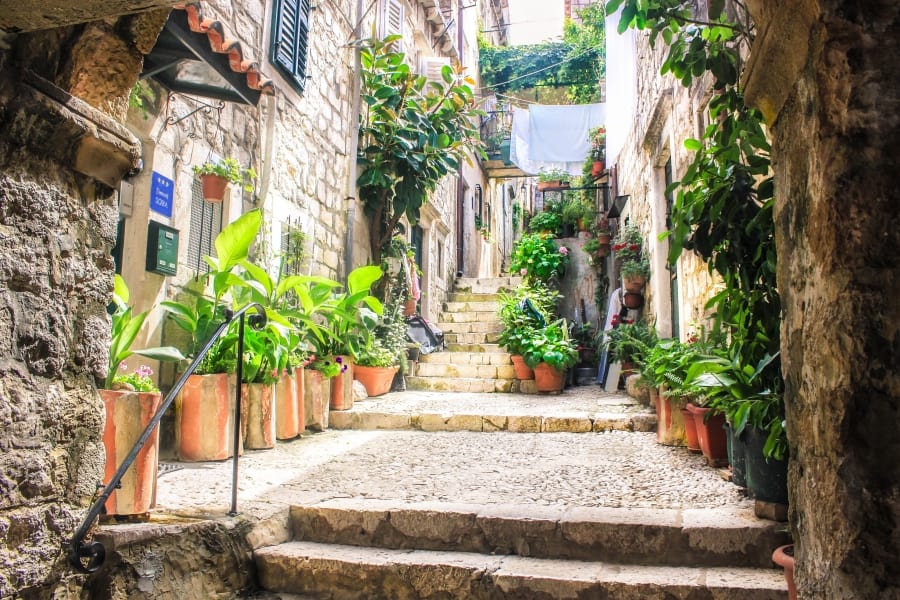 I really liked Dubrovnik and it had some of the best attractions in Croatia. Once I looked past the tourist crowds and focused on the history and long list of things to do in Dubrovnik, I had a great time there. Dubrovnik has been a UNESCO World Heritage Site since 1979 and it's also known as the "Pearl of the Adriatic". Although the city itself isn't particularly large, you won't be bored there.
I've tried to narrow the list down to the most awesome things, like the famous city walls, visiting Game of Thrones locations or the Old Town. Here goes:
THINGS TO DO IN DUBROVNIK – BEST ATTRACTIONS IN CROATIA
There's a reason why Dubrovnik is known as The pearl of the Adriatic Sea –> it's a beautiful, beautiful city with much history and medieval charm. Aside from the charming Old Town and the Game of Thrones locations, there's plenty of things to do in Dubrovnik. Here are a few ideas:
1. HEAD TO THE BEACH
Small bays shape the coastal landscape around Dubrovnik, and there are many beaches to hang out at.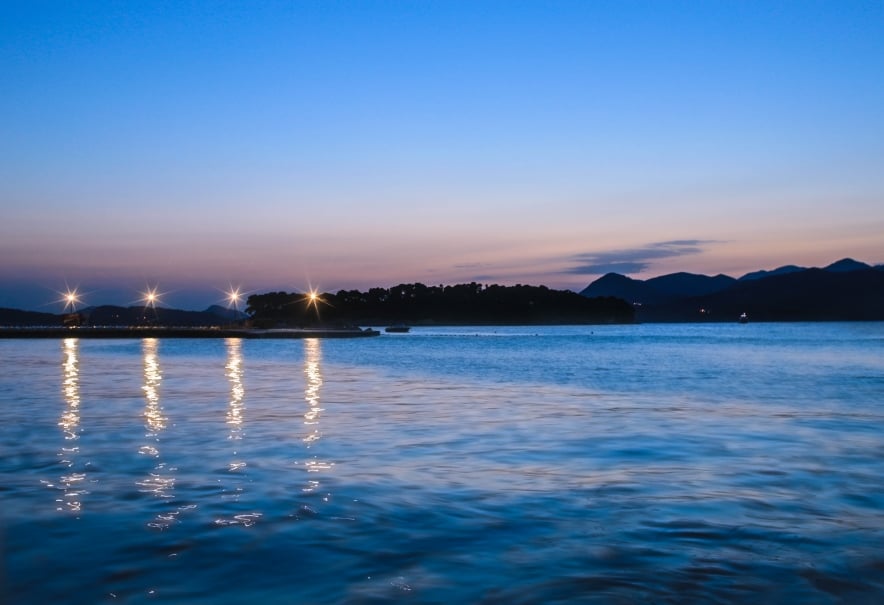 2. CLIFF JUMPING AT BUZA
Cliff jumping at Buza is becoming quite popular. Café Buza is a great place for coffee, but also for sun bathing and cliff jumping.
3. VISIT THE NEARBY ISLANDS
Visit some of the nearby islands, such as Mjet or Lokrum. The latter is also portrayed in Game of Thrones, and it's only a short ferry ride away.
4. DUBROVNIK OLD TOWN
Of all the things to do in Dubrovnik, I liked the Old Town most. This is where you'll find most of the Game of Thrones locations and also the city walls. I joined a Game of Thrones tour, and after that I went about on my own. I had a few hours before dinner, and I wanted to climb some of those awfully steep steps around town.
It didn't take long to walk around the Old Town, but I could have spent hours exploring the labyrinthic small alleys that had more personality than most.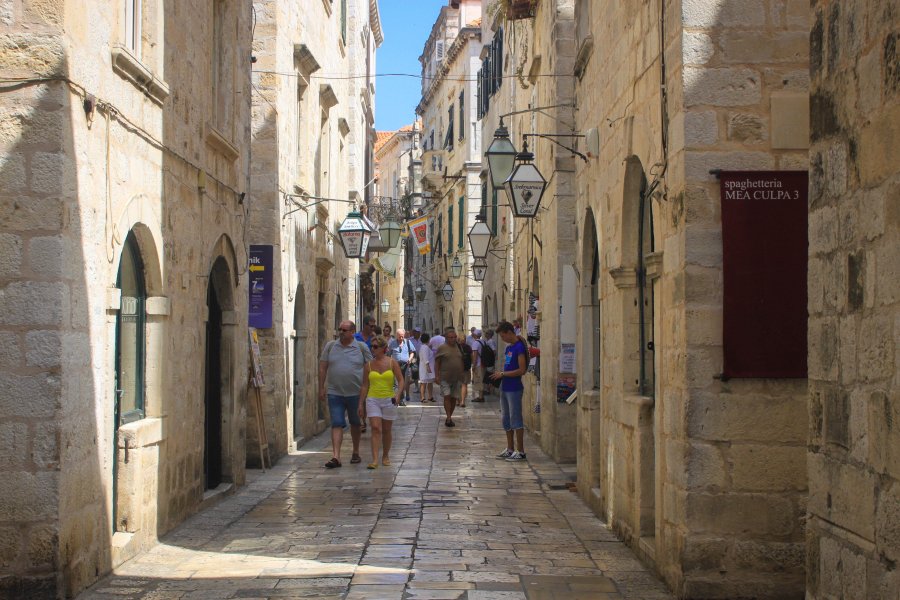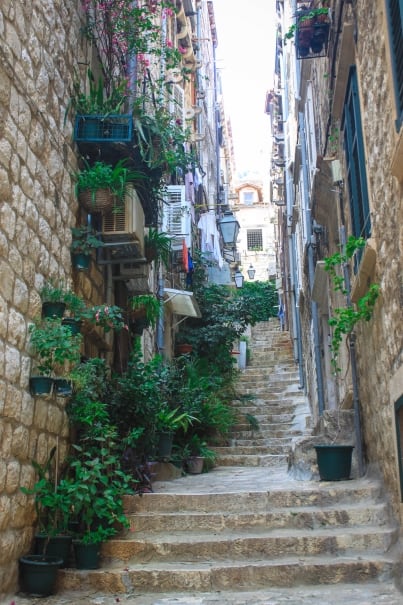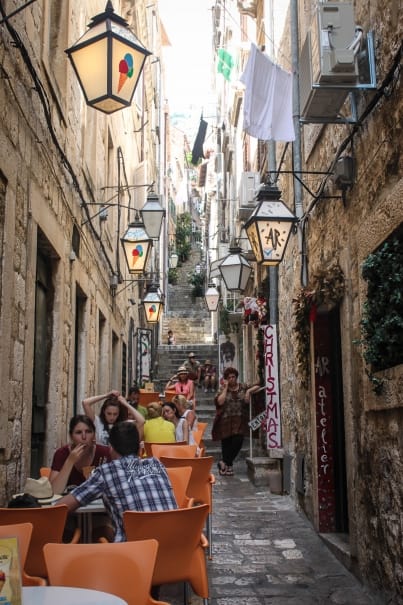 5. WATCH A TRADITIONAL STREET PERFORMANCE
There are many things to do in Dubrovnik and it offers so much in culture and architecture. The Stradun (walking street) was picturesque with spires of clock towers and the monastery on either end, and the marble floor was so shiny that I could see my own reflection in it. You'll see traditional dancers there from time to time.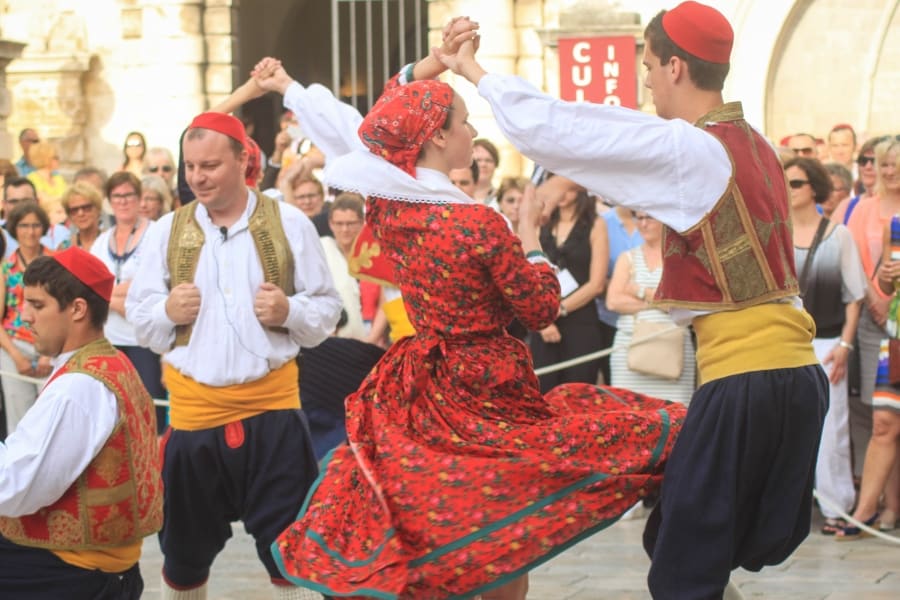 6. DO A GAME OF THRONES TOUR
One of the classic things to do in Dubrovnik is taking a Game of Thrones tour. Dubrovnik is portrayed as Kings Landing in the TV-series and there are lots of interesting locations to check out around the city. You can find them on your own or go on an organised Game of Thrones tour.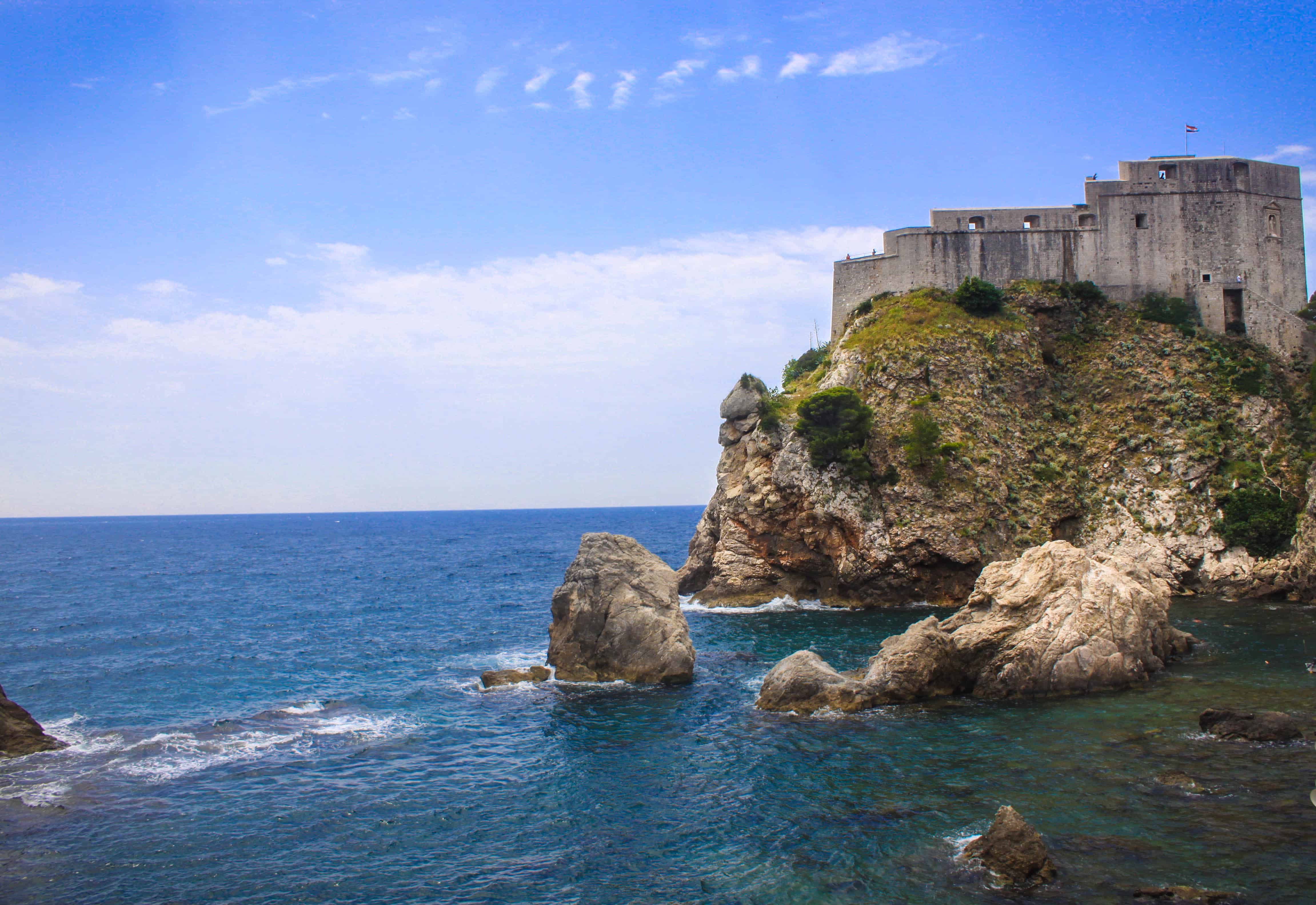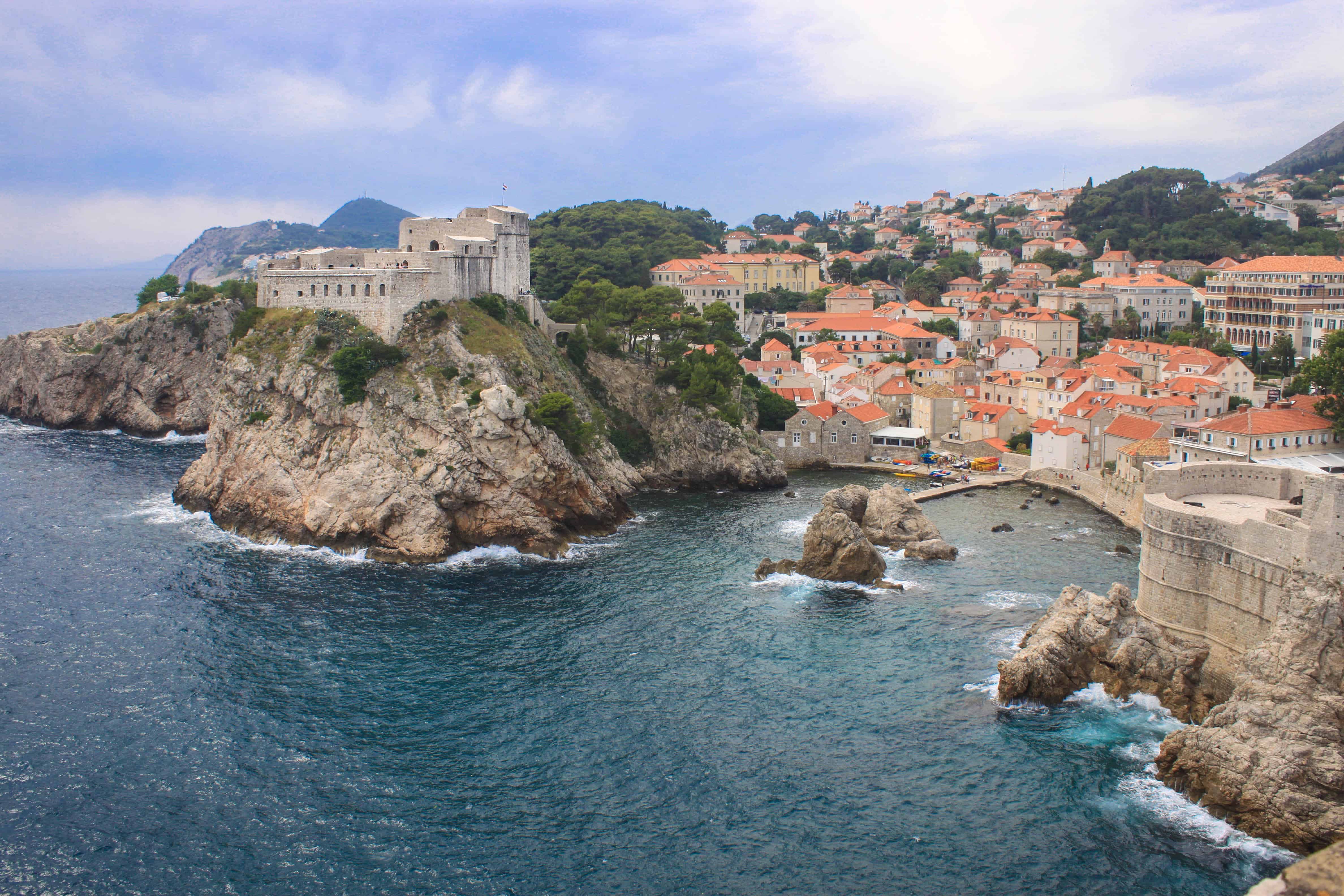 7. DUBROVNIK CITY WALLS
Dubrovnik's old town is surrounded by a 25 m high city wall that runs almost 2 km. Now, the cool thing is that you can actually enter this wall and get a fantastic view of the sea-side and the mainland side of Dubrovnik.
The city wall in Dubrovnik is an absolute must if you're in town. Not only for the view, but also the history. The walls were built between 12th and 17th century to protect the city from pirates and other unwelcome guests – it's a highlight in Dubrovnik if you ask me.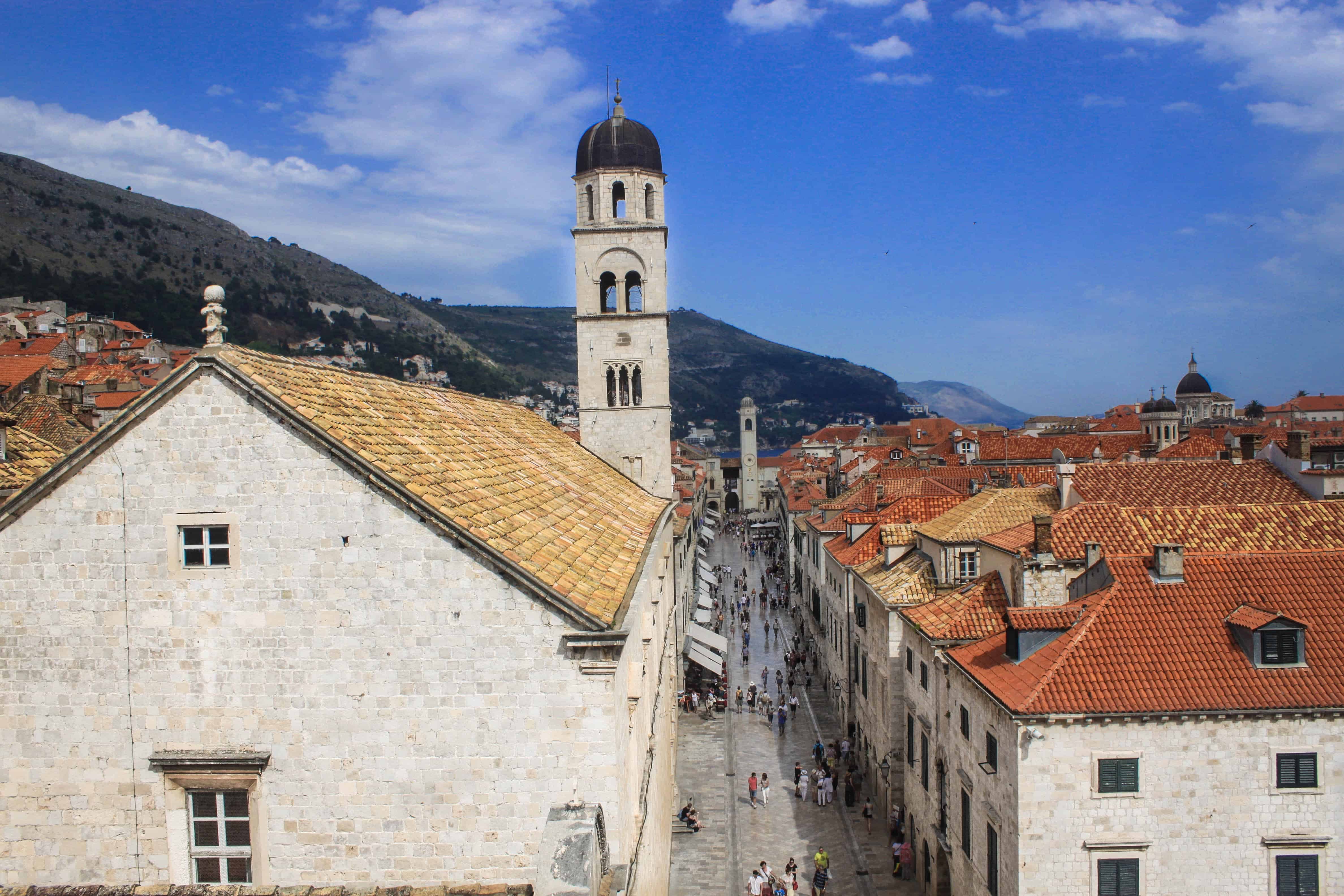 8. SRD HILL
There's just something about Dubrovnik that makes you want to see it from above. The city walls is one way to do it; another is the cable car. The cable car brings you to the top of Mount Srd (412 m) where you get an outstanding view of Dubrovnik, its bays and nearby islands.
There's not much to do up there other than ATV trips, visiting the museum and dining at the restaurant so I didn't stay long. It would have been the perfect place to watch the sunset, but sadly I didn't have the time.
9. TASTE THE FOOD, GLORIOUS CROATIAN FOOD
Are you familiar with Croatian food? I wasn't before I visited the first time so I was in for a surprise! To put it mildly, Croatian food rocks. It's the type of food that will give you a coronary and send you straight to food heaven. It's fresh and saturated with flavour. And the wine… Oh, don't get me started on the wine. GLO-RI-OUS!
I wrote these two posts about Croatian food, because I love it so much. This one is about Croatian food in general and the other is about the gourmet food in Istria.
If you're looking for a lovely restaurant in Dubrovnik, try Restaurant Kopun (at Boskovic square). It's a nice little place with a great atmosphere and delicious food.
10. TAKE A DAY TRIP
Dubrovnik is located pretty well for day trips to nearby sights. You could take a day trip to Bosnia or Montenegro, or visit Plitvice, Split or Zadar. There are lots of beautiful places nearby.
WHERE TO STAY IN DUBROVNIK
Scalini Palace – If you're looking for a lovely hotel right in the heart of the old town, this is it. Aside from excellent location, the staff is helpful and rooms are modern and inviting. Click here to see the latest prices.
Rixos Libertas Dubrovnik – Great location close to the old town. There's an indoor and outdoor pool, spa with steam and sauna rooms. The view is amazing and staff very helpful. Click here to see the latest prices.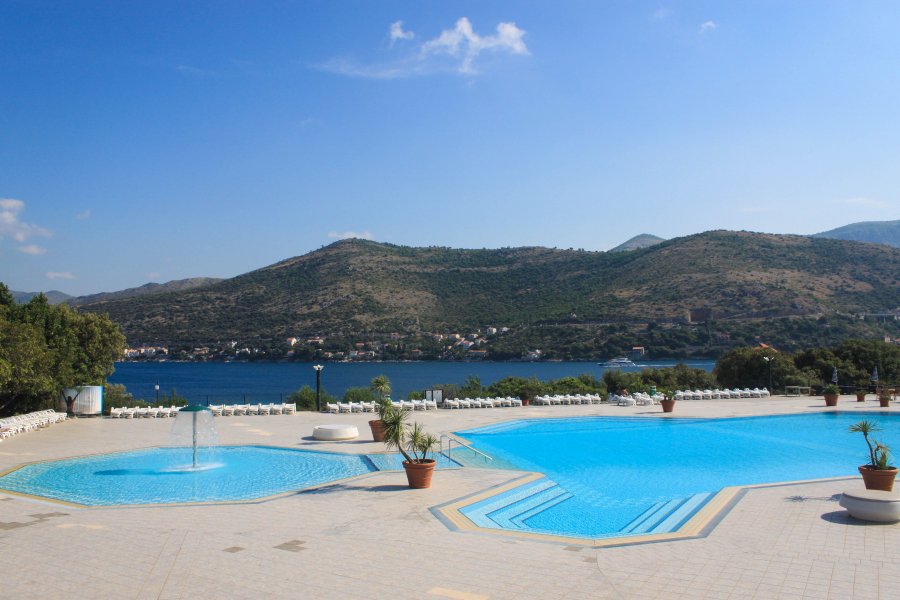 HOW TO AVOID THE CROWDS
Dubrovnik is a lovely city, but it is also very touristy. With more than 800,000 visitors per year, Dubrovnik gets insanely crowded, which can ruin an otherwise great travel experience. My advice is to avoid the crowds and here's a few ways to do that:
Pick the shoulder seasons
Peak season is July-August, while the shoulder seasons, May-June and September-October, are less busy. To me, Dubrovnik is mostly a summer destination, so although you can visit all year round, I recommend visiting from May to October.
Avoid the cruise ships
Most tourist come by cruise ships that arrive in the morning and leave in the afternoon. You can easily avoid this by exploring the city in the early morning hours or in the evening when Dubrovnik is even more magical.
Another great thing about sightseeing in the morning or evening
If you visit Dubrovnik during the European summer (June-August), it will be scorching hot from midday onwards. So if you don't feel like melting, head out early or in the evening.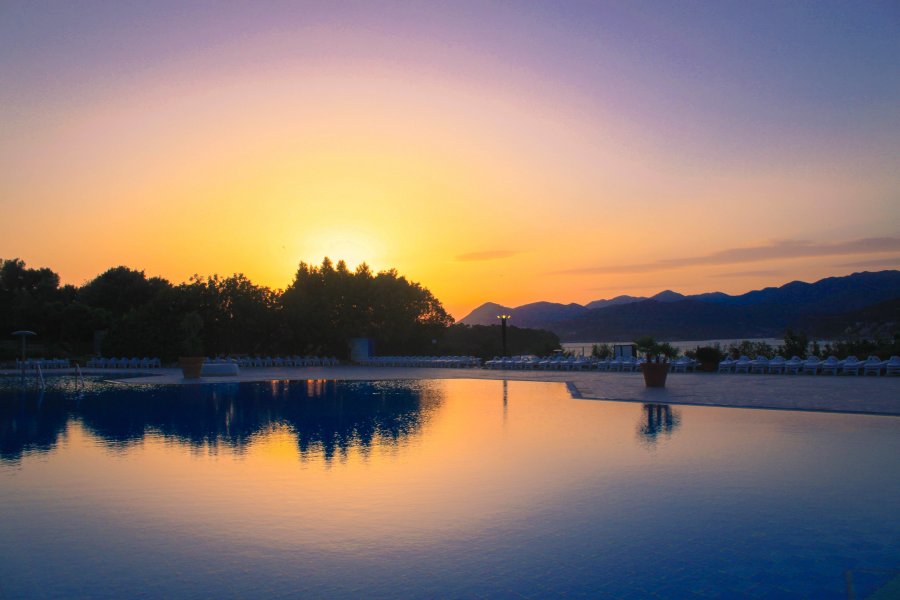 Many thanks to Dubrovnik Tourist Board for generously hosting me in Dubrovnik. As always, all opinions and thoughts are my own.
Read more about Croatia
Now over to you. Have you been to Dubrovnik? Would you go?
Pin to Pinterest