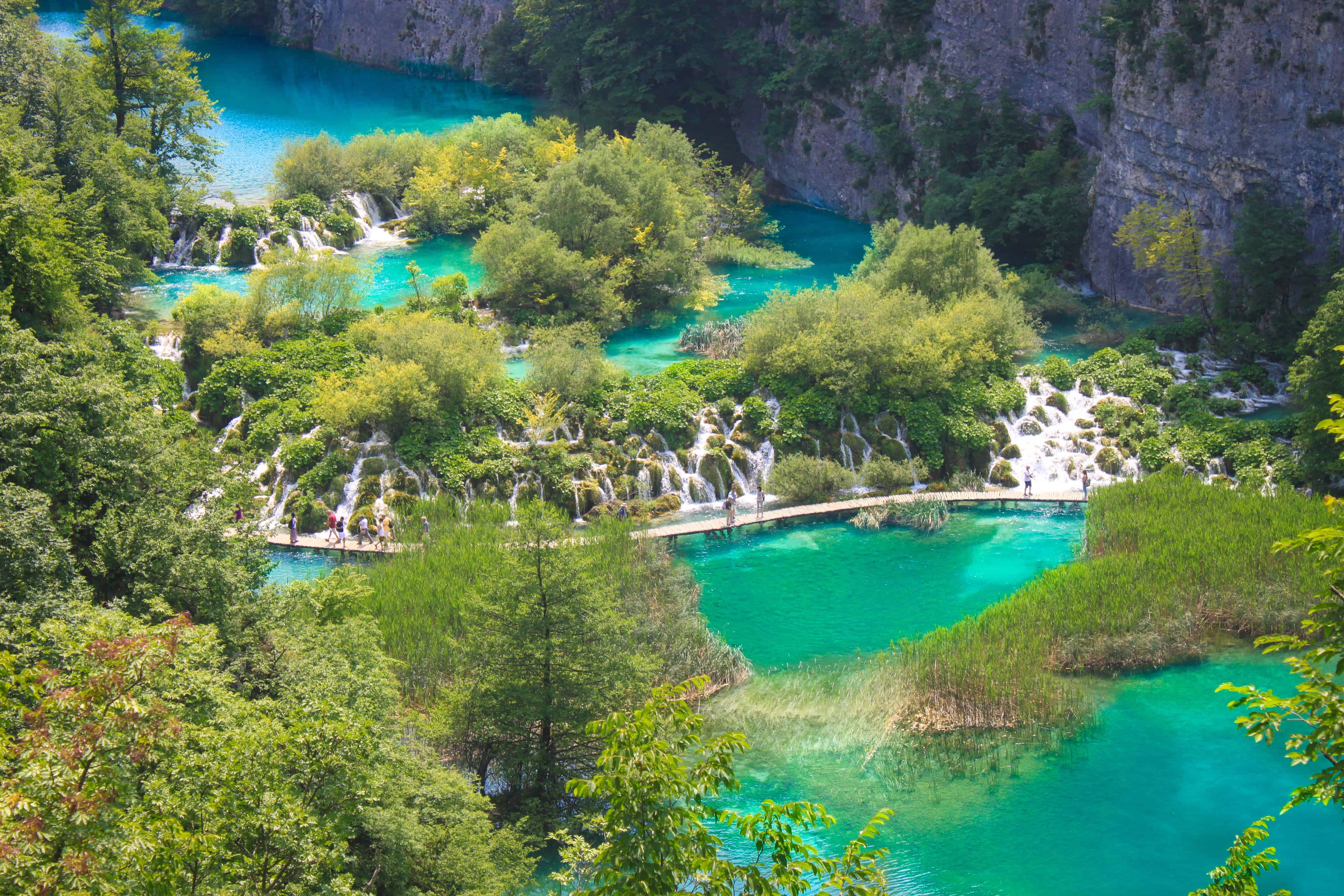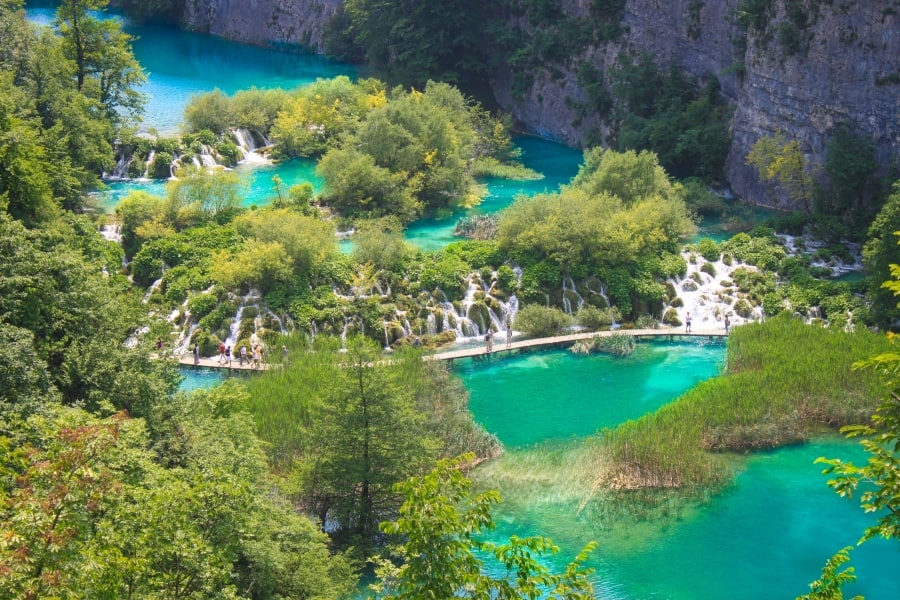 I've created this complete Croatia travel guide with all the information you need to plan your visit to Croatia for the first time.
In the last few years, Croatia has pulled in tourists from around the world for its Game of Thrones filming locations. The city of Dubrovnik was used as the set for King's Landing, and the city of Split, as well as the Fortress of Klis, were used to film Meereen. But beyond that, Croatia is a jaw-droppingly beautiful nation, with something for every kind of traveler.
Read next: The Ultimate Balkan Travel Guide
From sandy beaches and blue seas to snow-capped mountains and lush forests, Croatia has it all. Its cuisine is inspired by Italian and other Mediterranean style and its medieval fortresses are a sight to behold. With this Croatia travel guide, you can see how to get the very best out of your trip to the golden land of Croatia.
Croatia Travel Guide (at a glance)
Rough Budget
Accommodation
Budget: $15-25 (Private room)
Mid-range: $35-70
Splurge: $100+
Food (For One)
Street food: $5-7
Restaurant: $10-15
Super nice restaurant: $30+
Transport
Bus: $2-5 (within towns and cities)
Train: $10-15
What to Pack for Traveling Croatia
When it comes to the Balkans, you can expect more-or-less the same climate across every country. They're blistering hot and humid at the peak of summer, and perfectly warm in the spring and autumn months. So packing is going to consist of a lot of light, breezy clothes, and sturdy shoes ideal for lots and lots of walking.
I've made an in-depth and detailed Ultimate Packing List for the Balkans for you to look at and follow closely. But the main things to consider are a decent pair of flexible sneakers that can be used for every occasion – from city walks down cobbled streets to light hikes over the grassy hills. When you're relaxing and not pushing yourself on a big walk, make sure to pack some flip-flops. There are a lot of wonderful beaches in Croatia, so remember your flip-flops and sandals! And be sensible: pack plenty of sunscreen and a pair of sunglasses.
Cities in Croatia
Zagreb – A Thousand Years of Culture
Although it's the capital of Croatia, Zagreb is often overlooked. Don't make that mistake! The city's Upper Town district dates back a thousand years and has some of the country's best museums, galleries, and architecture. The parliament buildings are a sight to behold!
Zadar – The Sun Salutation
Zadar has the strongest links to Italy, with Venetian architecture and ancient Roman ruins to be explored and photographed. The town also has some of the most delicious traditional Croatian cuisine in the whole country.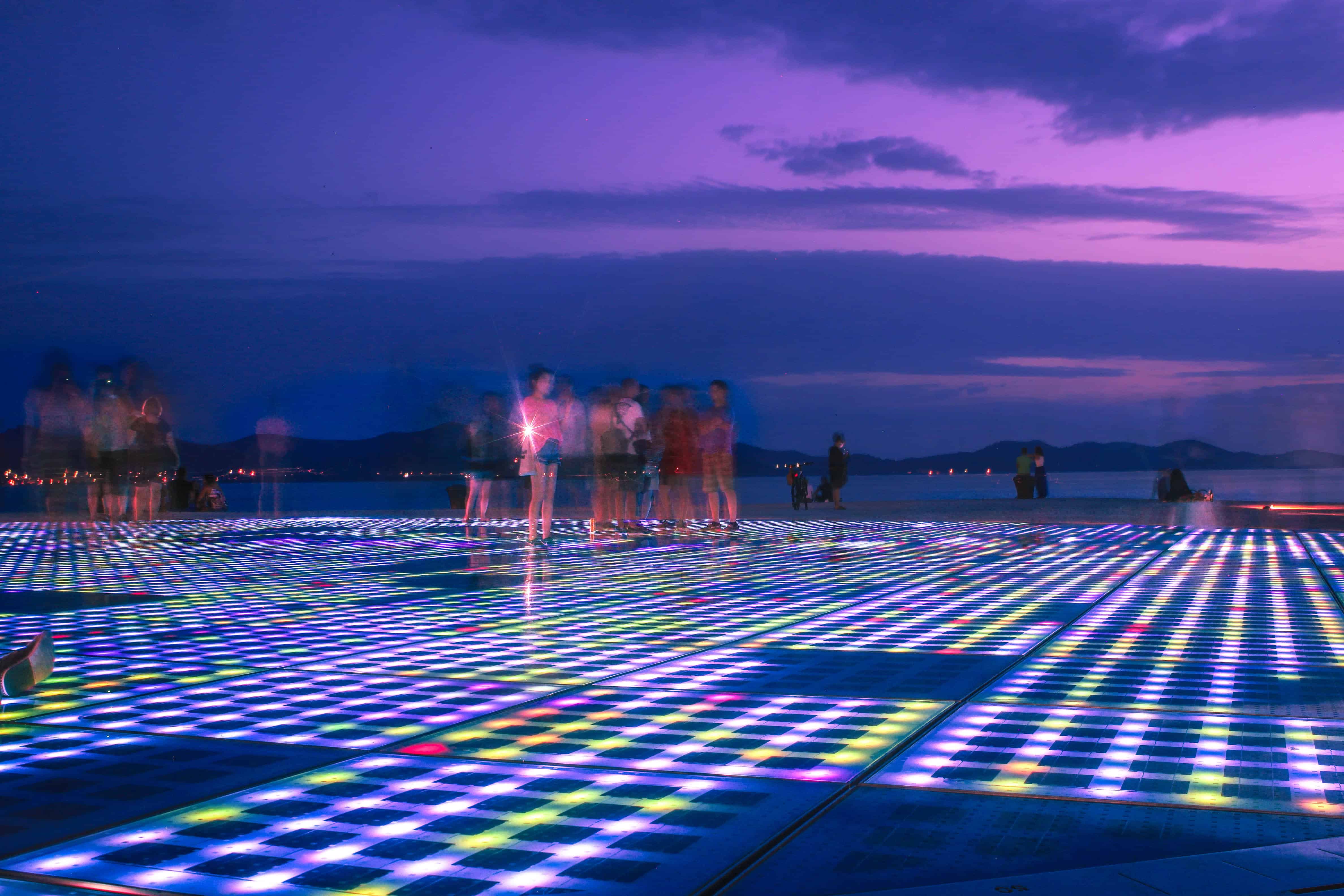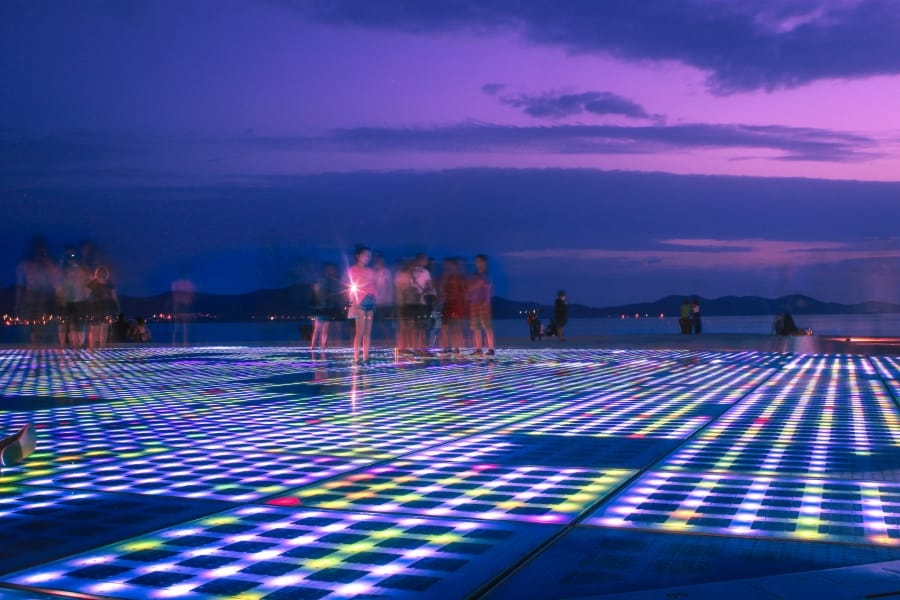 Split – Where Ancient Meets Modern
Split has a name that's easy to remember, and is easily one of the most gorgeous towns in all of the Balkans. There's a reason it's the filming location for Meereen, after all. Its palace dates back 1,700 years and its promenades are lined with awesome bars.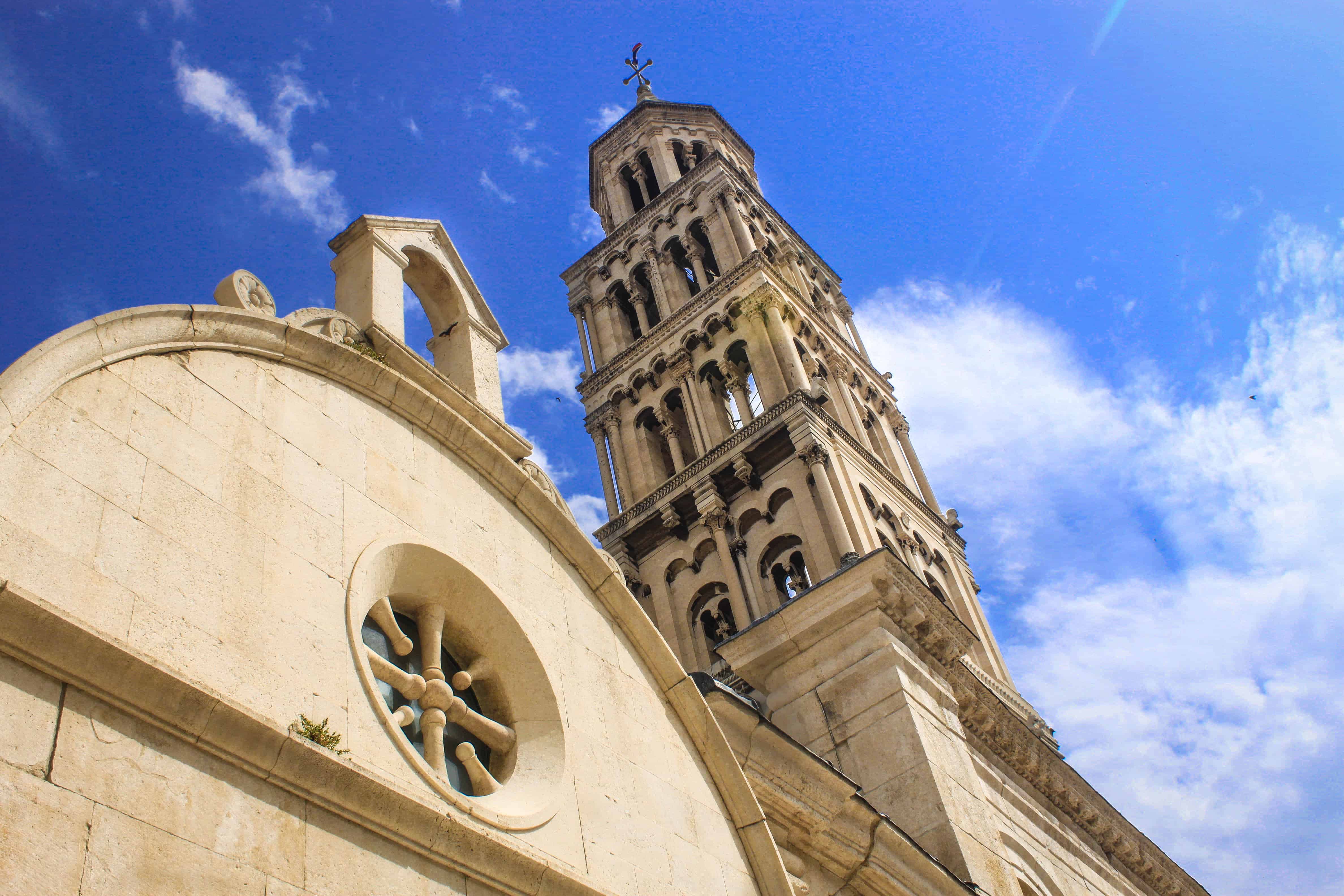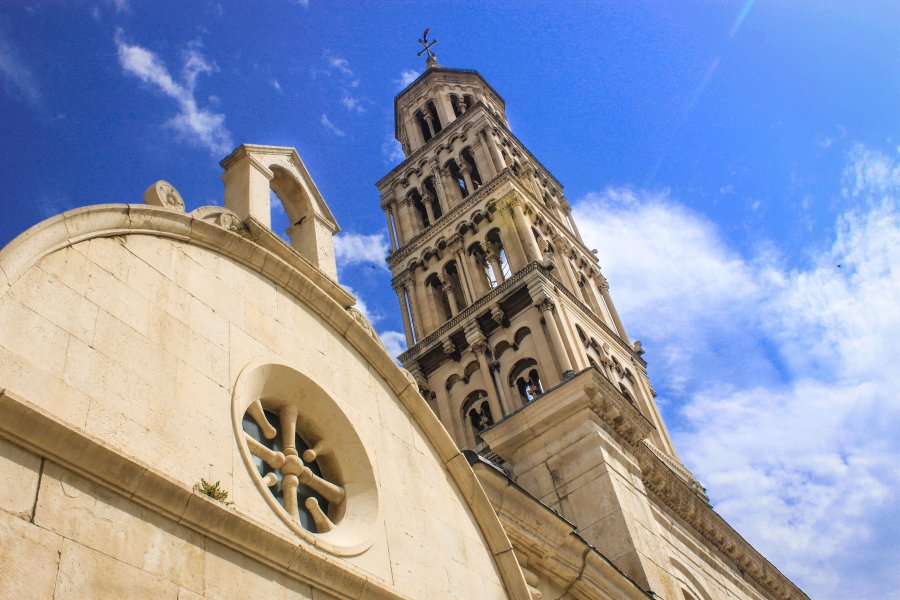 Dubrovnik – The real-life King's Landing
Dubrovnik is the most famous town in all of Croatia, and with good reason! It's the setting for King's Landing – one of the most famous areas in Game of Thrones. And it's one of the most well-preserved medieval towns in the whole world. A jaw-droppingly beautiful port city.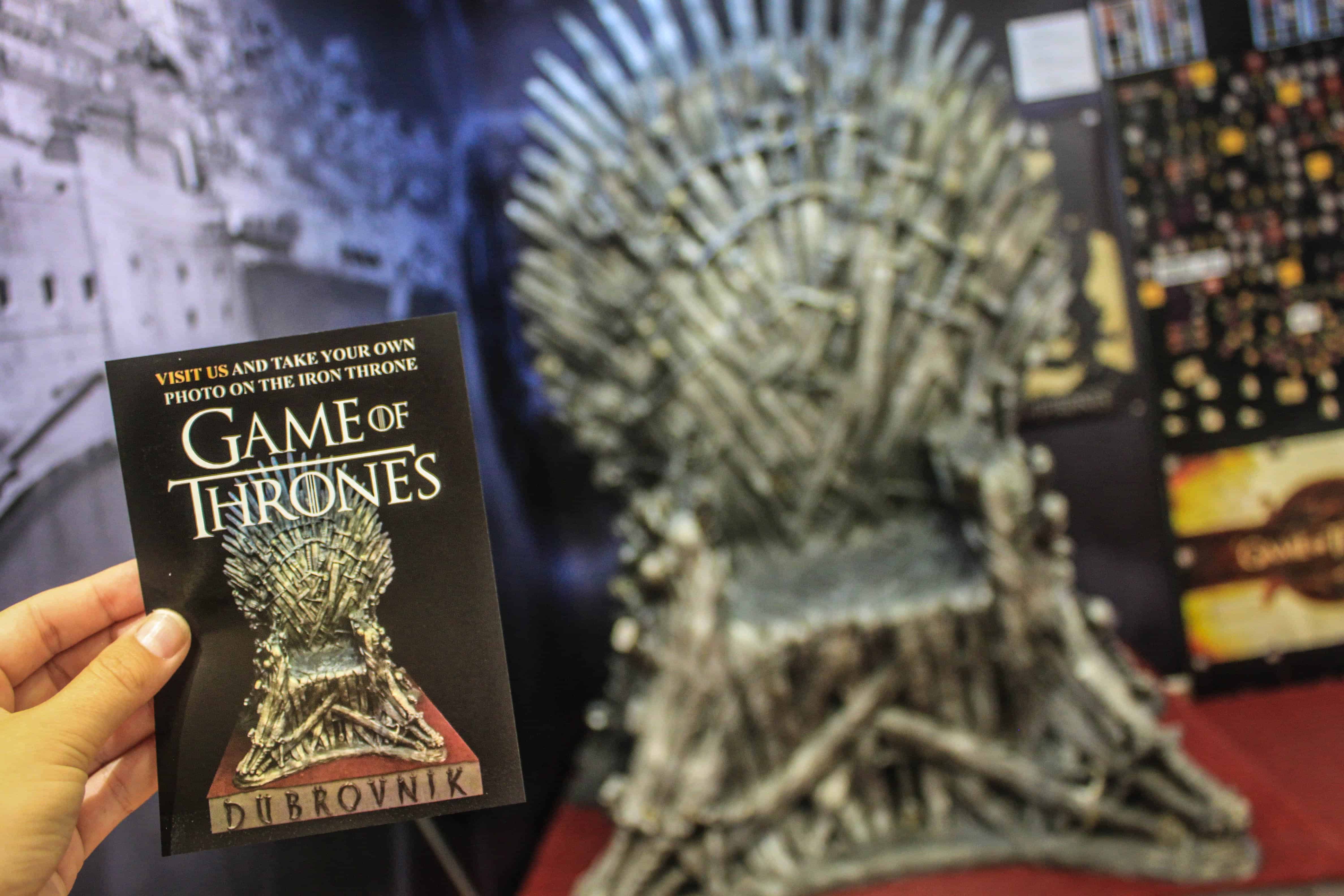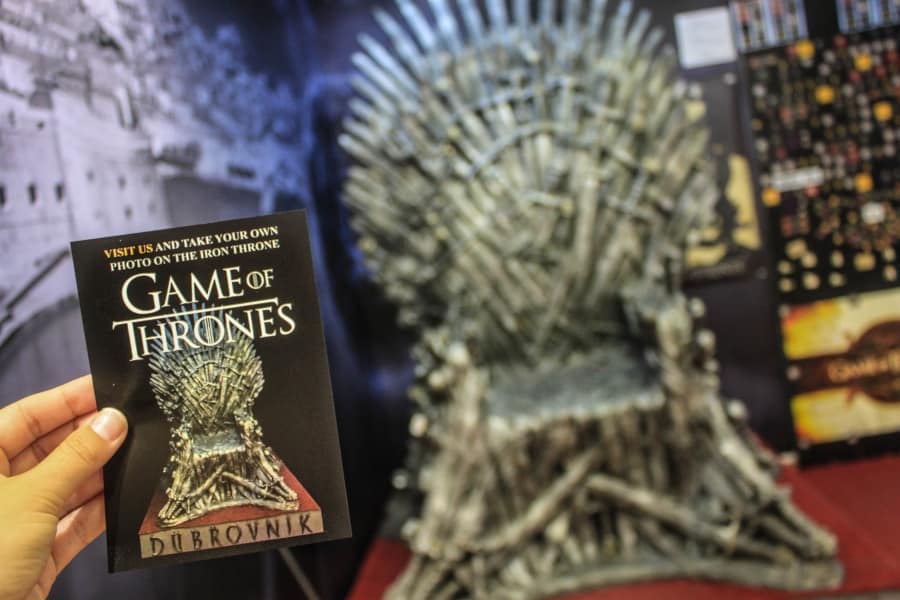 Pula – Home of a Roman Amphitheatre
Defined by its massive Roman amphitheatre – as large and impressive, and even better-maintained than the Colosseum of Rome itself. Pula has been visited by writers, artists, and musicians for centuries. Festivals are still a regular thing, and the streets are alive with music.
Rovinj – The most beautiful town in Istria
This amazing little town of Rovinj is itself a peninsula, with the ocean on three sides. In this small space it crams in cafes, restaurants, and bars. It's lively, enthusiastic, and full of entertainment. Its cathedral also stands like a stunning beacon above the town.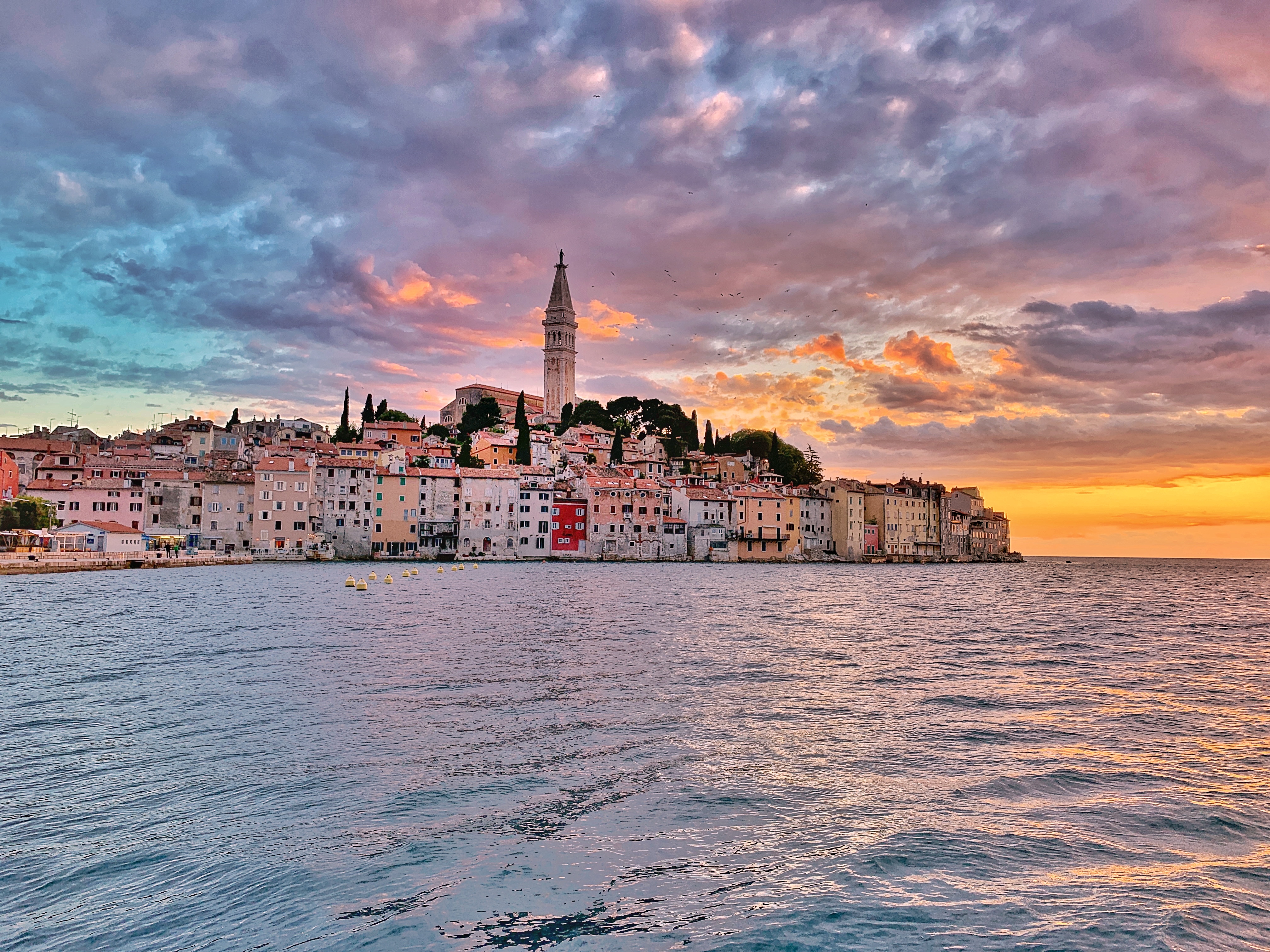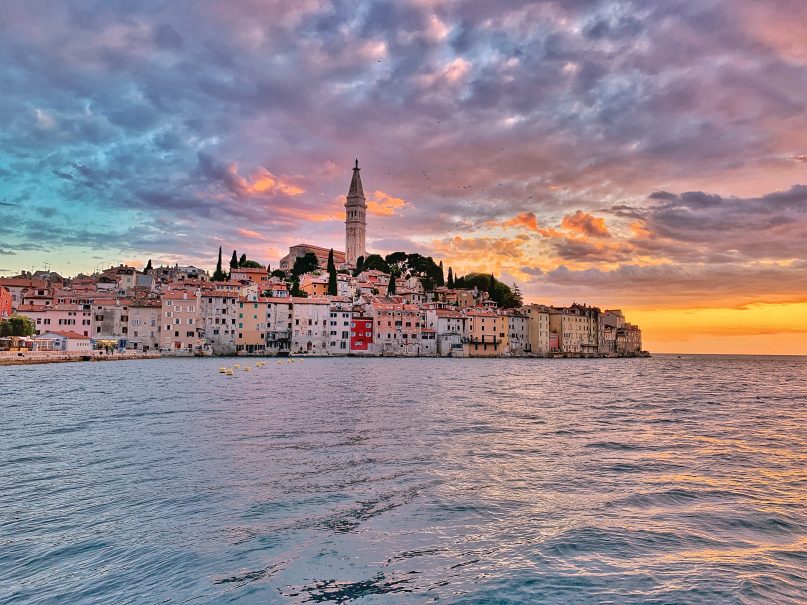 Rijeka – An Ancient Beach Town
Croatia's third-largest city is lined with white sandy beaches and overflowing with stunning medieval buildings. Trasat Castle, St. Vitus' Cathedral, and the City Tower are all examples of amazing architecture. And the city also boasts an annual Science Festival!
Sibenik – A UNESCO Fortress City
This amazing little town is crowned by what might be the two most amazing buildings in all of Croatia: the Cathedral of St James and the Fortress St Nicholas. These amazing stone marvels are the reason for the UNESCO stamp on the city, and are a must-see during your travels.
Motovun – A magical hilltop town
Most famous for its annual film festival, this stunning little medieval town is a little more idyllic the rest of the year. It's a hilltop town that has been perfectly preserved for centuries and is an absolute hidden treasure of Croatia. Explore the surrounding forests!
Porec – The Grand Basilica
Home to the Episcopal Complex of the Basilica – another UNESCO World Heritage Site. The Roman town of Porec has a history which dates back to the 4th Century, and is packed with great bars and cafes to enjoy a drink at, and old, cobbled Roman streets to explore.
Croatia Travel Information
Currency
The currency in Croatia is called the Kuna, and it's a pretty strong currency. Despite now being park of the EU, Croatia still maintains its own currency – just as the UK, Denmark, Sweden, and a few others have. 10KN is equal to 1.50USD or 1.10GBP. If you're from the UK you can round that down comfortably to £1, making the exchange rate far less of a headache. The money is also beautiful, with the coins feeling weighty and the notes depicting all of the most stunning architecture in the country. If you get a 100KN note and want to know where that amazing cathedral is, it's in Rijeka.
Electricity Socket
Croatia uses the same two-pronged plug as the rest of Europe. They're two rounded pegs (not the same as in the US). So, if you're coming over from Europe, you can bring your own electronics, but travellers from the UK, US, Canada etc will need to bring an adapter. It also works at 230V, the same as the rest of Europe.
Read next: 24 amazing things to do in Croatia
Useful Croatian Phrases
Compared to some of the other languages in the Balkans, Croatian uses shorter words and is a little easier to pronounce. So it's a pretty stress-free task to learn a handful of words and phrases that are guaranteed to come in handy and make your whole experience far easier. Read my quick guide to Croatian phrases here.
Dobar dan – Good day
Molim – Please
Hvala – Thank you
Da – Yes
Ne – No
Oprosti – Excuse me
Govorite li engleski? – Do you speak English? (When in doubt, crack this one out)
Visa
As an EU state, Croatia follows the same rules as all other EU nations when it comes to visas. That means coming from elsewhere in the EU requires no visa, only your passport. For US citizens, the same rules apply. You can fly to Croatia without a visa and stay for up to 90 days, stress-free. This also goes for you if you're coming from Canada, Australia, and New Zealand.
Is Croatia Safe?
Yes, very! Violent, and even petty, crime is very rare in Croatia. In terms of violence, you're in no more danger than you are in your home country. Of course, violence and rowdiness still occur, especially outside bars and clubs, and especially at night. So you must still be sensible. Think about where you go at night and still know the way to the nearest hospital, as a precaution. Pickpocketing is a different story, though. Keep an eye on your belongings at all times – keep your purse close to you and your wallet in your front pocket. Any tourist hub has its issues with pickpocketing, so just be sensible.
Last thing to consider is travel insurance. Accidents can happen in the safest places, and the last thing you want to do is incur ridiculous hospital charges for a simple accident. So, consider using World Nomad's travel insurance. This is what I use, and it has helped keep me relaxed and feeling secure right around the world and back. Don't be careless, just because you're in a relatively safe nation. Always get yourself some insurance.
Tours around Croatia
Croatia is an old, old country. It has Greek and Roman routes, and so much of the architecture from its Roman and medieval times are still standing today. There is honestly so much to see – churches, towers, fortresses, castles, cathedrals. You need a tour to see it all. The best people for that are at Get Your Guide.
These guys have city tours for Dubrovnik, Split, Trogir, Zadar, Zagreb and Sibenik. They also have a special Croatia tour of Westeros – thirteen different tours of all the sets and filming locations for Game of Thrones. This one is an absolute must-do for any fan of the show and the books it's based on.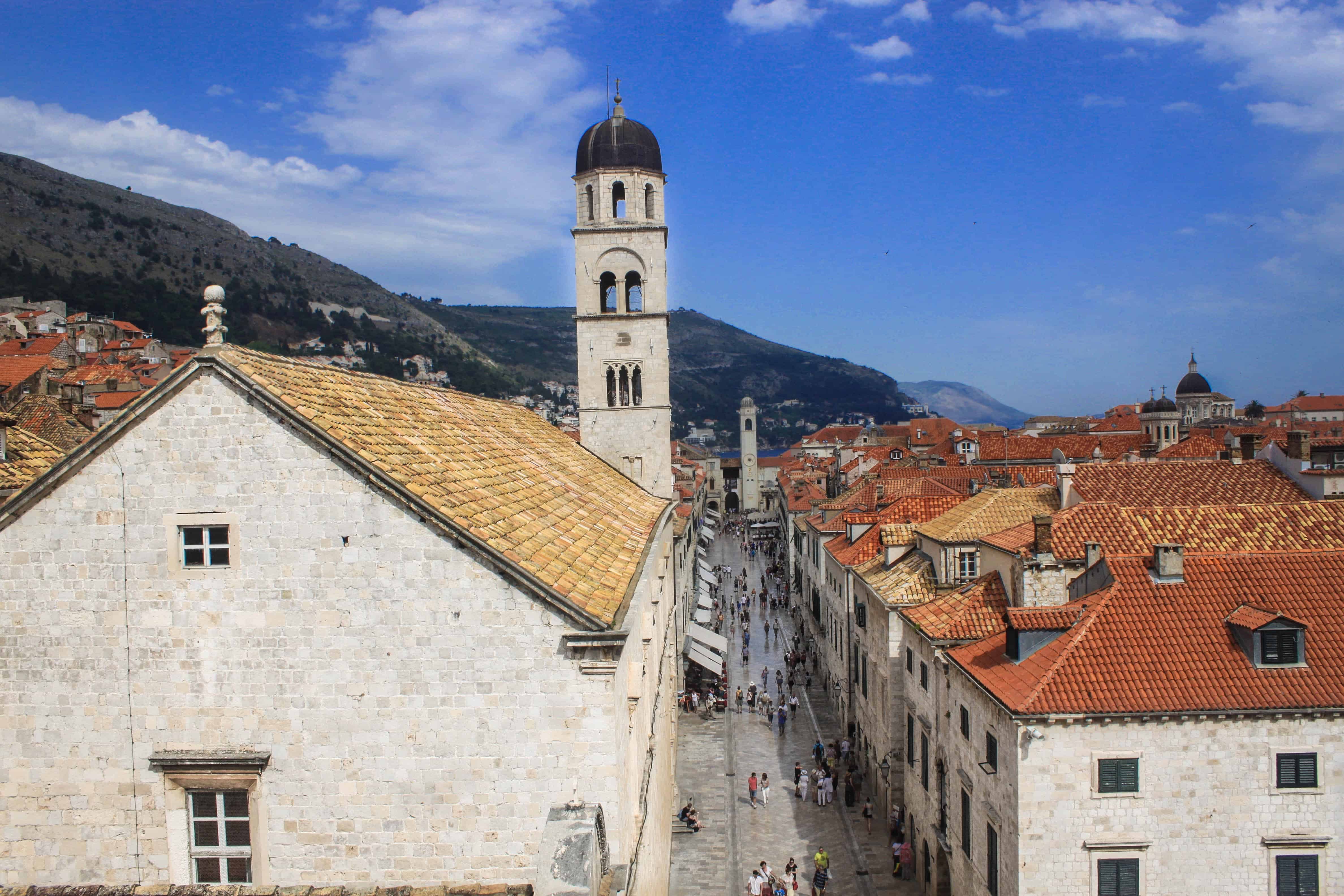 Transportation in Croatia
Renting a car



As many of you will surely agree, if you've been there, driving in Greece, Albania, and a few other Balkan countries can be a little scary. They're not the most cautious and sensible drivers. But Croatia is far more sensible and easy to drive around. If you're eager to see the country on your own, using your own initiative and driving skills (it's the best way to feel totally independent on holiday, after all) then renting a car is pretty easy.
Sixt and RentalCars are your best bet for this. Both sites offer good rental rates for your whole holiday, and you can pay in advance and collect when you're ready. For more info, read my post about renting a car in Croatia.
Buses and minibuses
Taking the bus is easily the most popular way to get around in Croatia. Inner-city and inter-city buses are everywhere. They're frequent, they're cheap to use, and they're easy to navigate. You can spend your entire holiday just travelling by bus. Your average ticket only costs $2, and you can trust the buses to get you almost anywhere in the country.
If you don't want to rent a car, and the trains seem a little pricey, go with the bus. In fact, it's best to avoid the trains in general because the rail network is far more limited than the bus network.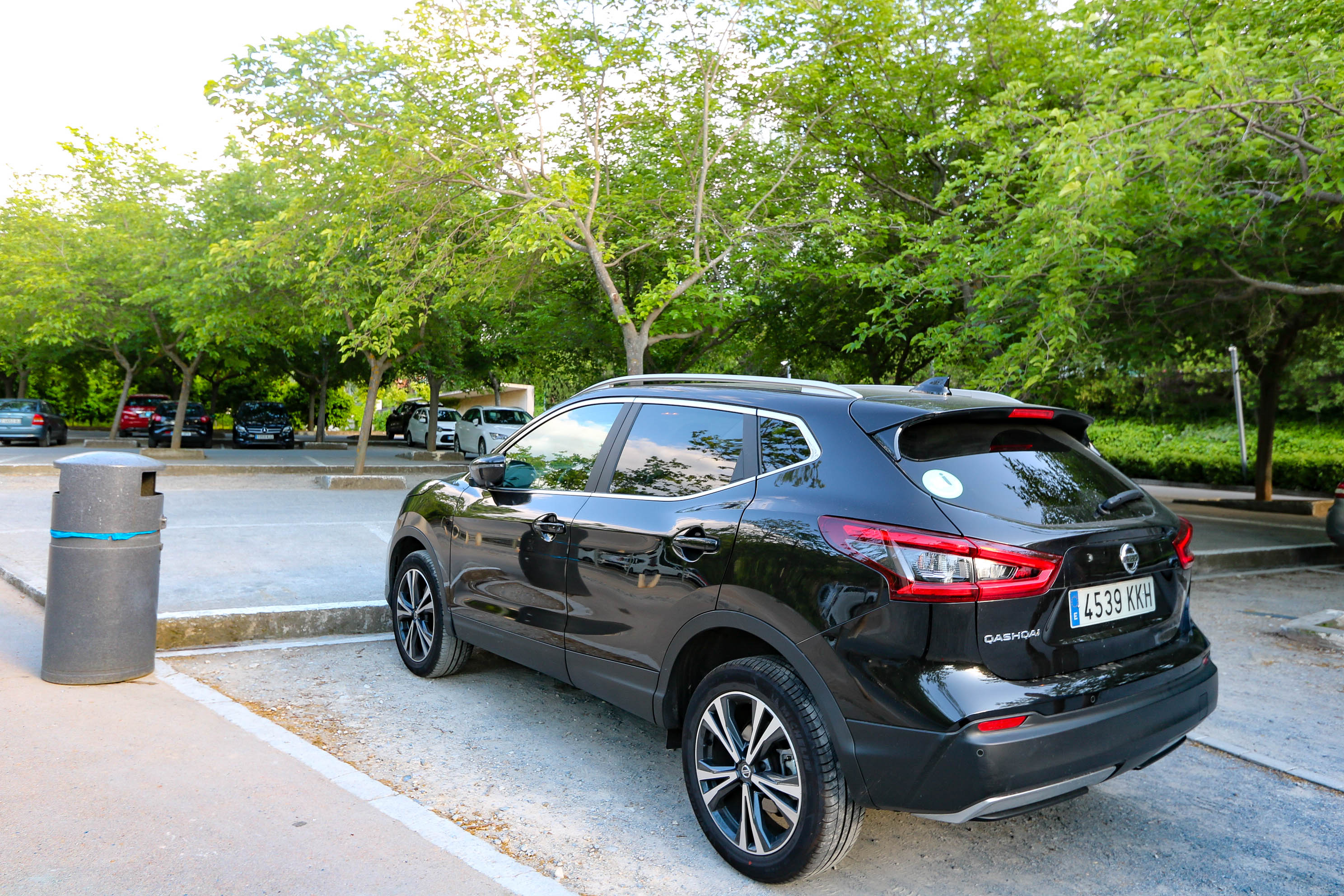 What to eat in Croatia
With its proximity to both Greece and Italy, and an ancient history of being occupied by both, you can see where its culinary influences lie. However, there is plenty of original Croatian food that's very unique to the country – a lot of it coming from the sea – that's unmissable when you take a trip to this colourful ancient land. Here, you can find the best food in Istria and the best overall Croatian food. Here are a few amazing dishes you've got to try when you go:
Krostule – A cheap and delicious sweet pastry. It's made in a traditional, local style and fried in oil before being doused in sugar. A simple, crunchy, delicious desert treat!
Soparnik – A pie similar to those found in Macedonia and Albania. The pie is filled with chard (a leafy vegetable that kind of resembles spinach). It's such a popular food that there's even an annual festival dedicated to the cooking and eating of it!
Istarski fuzi (pasta) – Here you can really see the Italian influence. This dish, made with fuzi – a local pasta – is a popular home-cooked meal in Croatia. Cooked and served in a dish with mushrooms, chicken, or beef, this is a lovely and wholesome meal to try when you visit.
Seafood – If you're visiting Croatia for the food, remember that its proximity to the Mediterranean Sea means a lot of shellfish. For this dish, prawns are cooked with wine, garlic, and parsley before being eaten by hand. A cheap and fun local food!
Pasticada – The queen of the home-cooked meal in Croatia. Essentially a big plate of brazed beef fillet with a generous side of gnocchi, it makes for a simple, delicious, and cheap meal that you'll find all over the country – especially in Dalmatia, where it originated from.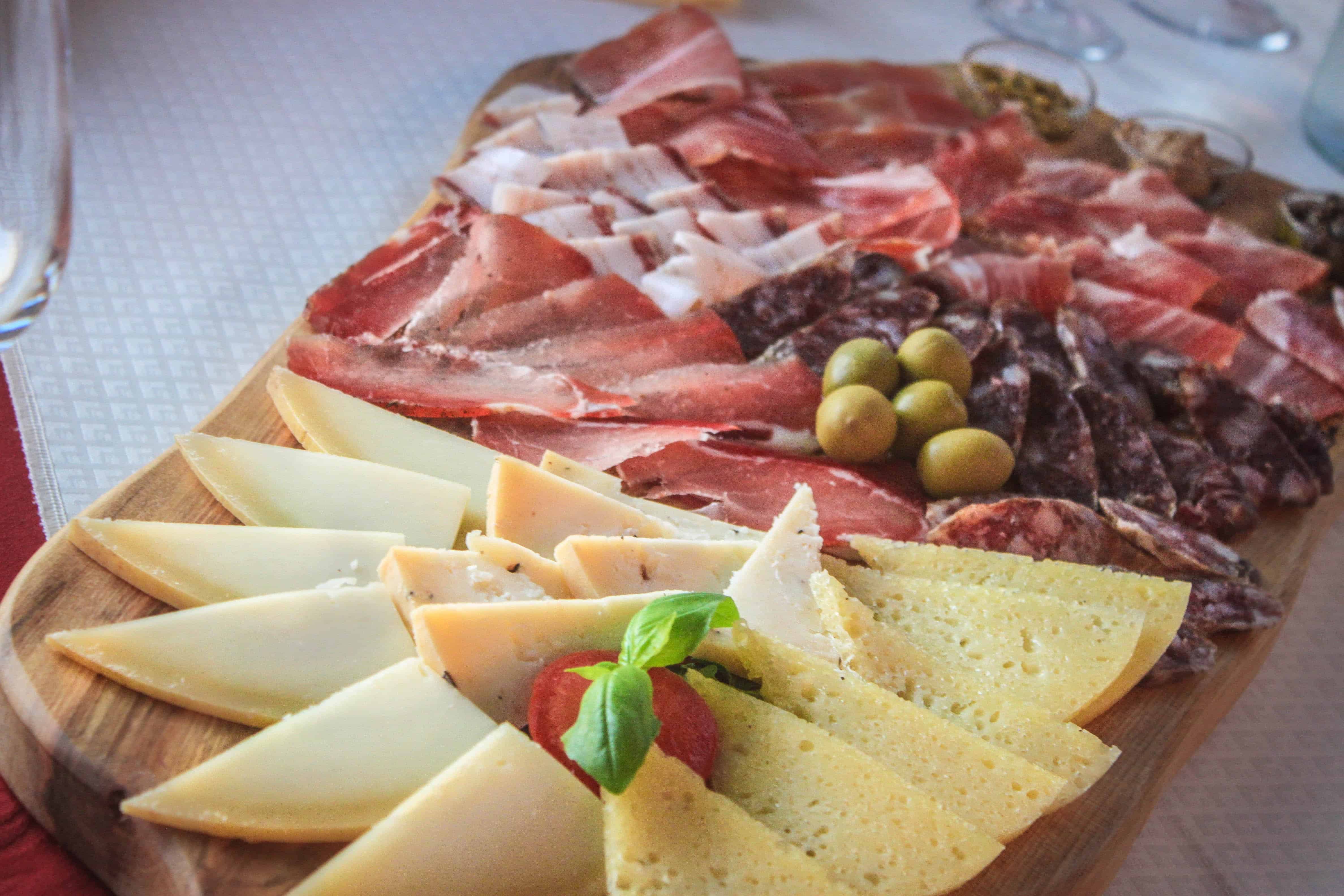 The Best Things to Do in Croatia
Head to the beach
Croatia is all about those sandy, white beaches, so it's hard no know which ones to go after. The best one is definitely on Susak, a tiny desert island paradise that is almost entirely beach. There's also Queen's Beach, which is found close to Zadar and is made of miles of sand which stretches on forever. Finally, there's Bacvice in Split, a beach that's packed with cafes and bars but is still great for families.
Go island hopping
Beyond the mainland of Croatia is also an archipelago of amazing little islands to discover. Hvar, the most famous of the bunch, is a luxury island of celebrity homes. Then there's Vis, a former army base with an amazing hidden cave waiting to be explored. There's also Brač, an idyllic island that feels like a lost little piece of ancient Croatian culture that's nothing less than paradise.
Read next: 24 Amazing Things to Do in Croatia
Visit the vineyards and taste the wine
Istria is certainly the food and wine capital of Croatia. And here you can find several amazing vineyards to explore and taste their amazing wine. Trapan (in Sisan, near Pula) is a winery that must be visited when you take a trip to Istria. Bruno, the owner, makes wine on delicious Malvazija and Teran. Get on it and try it here!
Enjoy the best local food
As I said, the best food is absolutely found in Istria. Here you can have your fill of fresh seafood that's better than anywhere else in Europe, as well as truffles (yep, real truffles), and prsut (a local cured ham). There's so much flavour to experience here. If you want to learn more, I've covered it all in even more detail right here.
Visit the ancient villages in Istria
Istria has managed to maintain so much of its medieval culture and architecture. And most of that can be found in Istria. There are so many towns and villages to discuss and I could go on talking about them for days (as I already have here and here). If you're looking to get to the beating heart of Croatia, these quiet towns and villages are the best bits to see.
Explore the UNESCO sites
Because Croatia has so many beautiful landmarks and perfectly preserved ancient buildings, UNESCO have put their stamp all over the shop, protecting the nation's best-loved places. Several of these include the Old City of Dubrovnik, Plitvice Lakes National Park, and the Palace of Diocletian in Split. All of these sites must be seen to be believed for their beauty.
See the Game of Thrones filming locations
This is one of the biggest draws to Croatia, and rightly so. I've talked in detail about where to find all of these filming locations in Split and in Dubrovnik. If you want to walk the streets of King's Landing, head to Dubrovnik, and if you want to live like a Khaleesi, take a trip to real-world Meereen in Split.
Go sailing off the coast
Croatia has miles upon miles of gorgeous, spellbinding coastline, and the amazing islands I've mentioned can all be found off the coast. The best way to get to them, and to explore the waters, is by boat. You can go sailing from every port town in Croatia, and it's a wonderful experience.
Explore Plitvice Lakes National Park
This magical place is a UNESCO World Heritage site, and rightly so. This magical, untouched land is all hills, valleys, waterfalls, and lakes. Crystal clear blue waters and cascades of white foam tumbling down from every angle. Lush green vegetation and islands inside the lakes – it's all almost too much for the eyes to take in! Take a look in my post about Plitvice Lakes to see how to plan the perfect trip to this utterly beautiful national park.
Go truffle hunting in Istria
Truffles are a traditional part of the cuisine in Croatia, and they're well renowned for their flavour and how expensive they can be. In Istria you can actually go and hunt for them yourself. If you take a trip to Buzet in Istria, you can organise a day's truffle hunting through Karlic Tartufi in the nearby forests. The family is so nice, and it's one of the more unique experiences Croatia has to offer.
Best time to visit Croatia
Much like the rest of the Balkans, the peak of summer is stifling. It's far too hot to be perfectly enjoyed. So, if you don't have children to worry about and you don't have to adhere to the school holidays, definitely avoid July and August. The best time to go is the early summer months of May and June, and the early autumn months of September and October. If you go during these months, you'll find that the flights are cheaper, the tourists are fewer, and the temperature is perfect.
You can swim in the sea and the lakes, wander the beaches, and hike the hills with enough sun on you to keep you warm but not so much that you'll feel uncomfortable and dehydrated. Given just how beautiful this country is, and how much time you'll spend walking outside, it's best to avoid the colder months and the peak of summer.
Places to stay in Croatia
Being an old Roman nation with a lot of gorgeous architecture and miles upon miles of stunning beaches, it's not hard to believe that Croatia also has some of the best hotels and villas in Eastern Europe. If you're looking to turn your trip to Croatia into the holiday of a lifetime, here are some incredible 5-Star places you can stay.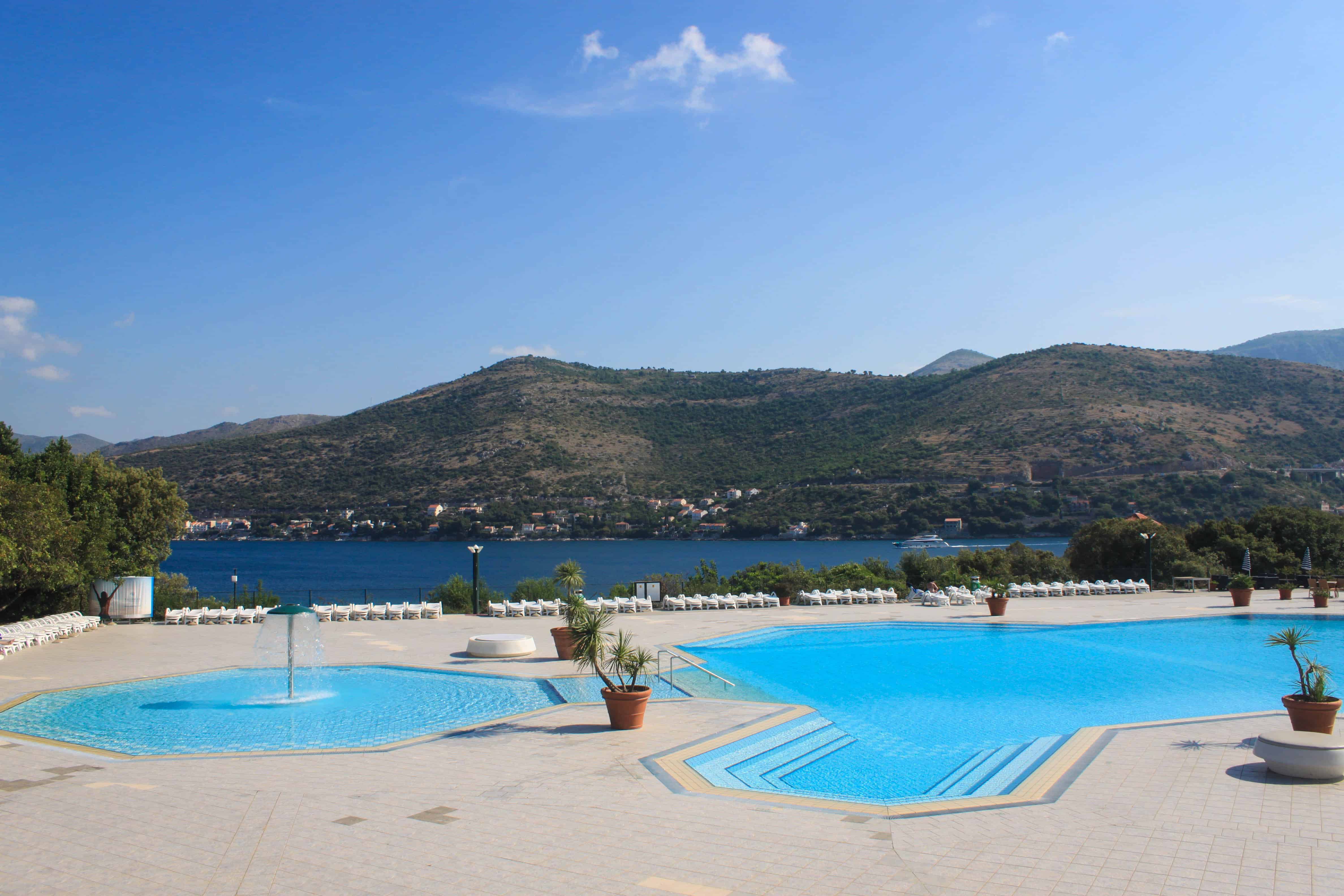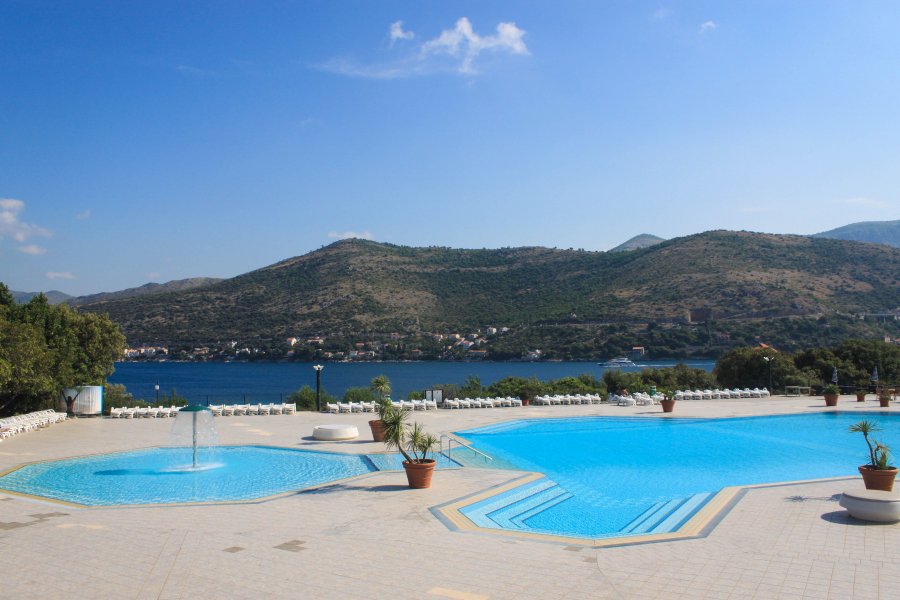 Books to read on your holiday to Croatia
When you decide to travel to Croatia, you're taking a trip to a country of amazing foods, history, architecture, and landscape. To get the best out of your trip, take with you a few books that will expand your knowledge of Croatia even further. Books that will get you falling even deeper in love with this mesmerising country. Here are a few to get you started:
Lonely Planet Croatia – This complete guide to seeing everything the country has to offer will ensure you're totally covered. Anything you want – or need – to know about Croatia is in here, written with excitement and fun. Keep it on you, tucked into your bag or your pocket, for every day that you're in Croatia.
A Traveller's History of Croatia – This book is part travel guide, part history book, infusing politics, economics, arts, and culture into a fascinating examination of how Croatia has evolved over time. It's the best way to become intimate with this vibrant and exciting nation.
Zagreb Noir – A fun collection of noir detective stories by several of Croatia's best authors, all translated into English. Every story is set in Zagreb and gives us a fun, fictional insight into the city and its people.
Café Europa – This is an awesome exploration of life in modern-day Croatia after its separation from communist Yugoslavia in 1991. It looks at what World War 2 and forty years of communism did to Croatia, and how the country has changed and is flourishing since then.
GET TRAVEL INSURANCE. EASY AND FLEXIBLE.
Pin it!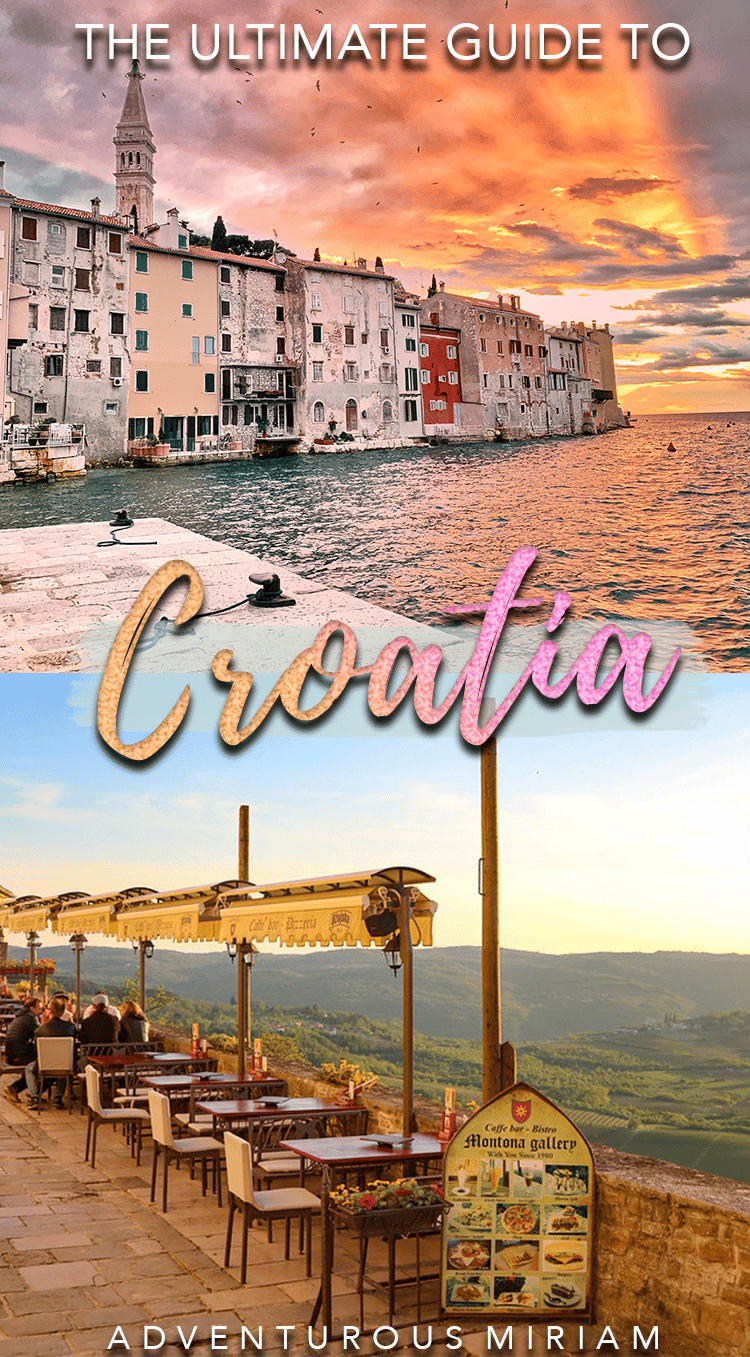 Psst! This post probably contains affiliate links, which means I earn a commission (at no extra cost to you) if you click through and make a purchase. As always, I only recommend products and services I trust.