How to spend amazing 3 days in Pula
Looking for the best way to spend 3 days in Pula? I've visited many times and have put together this Pula itinerary with all the best things to do.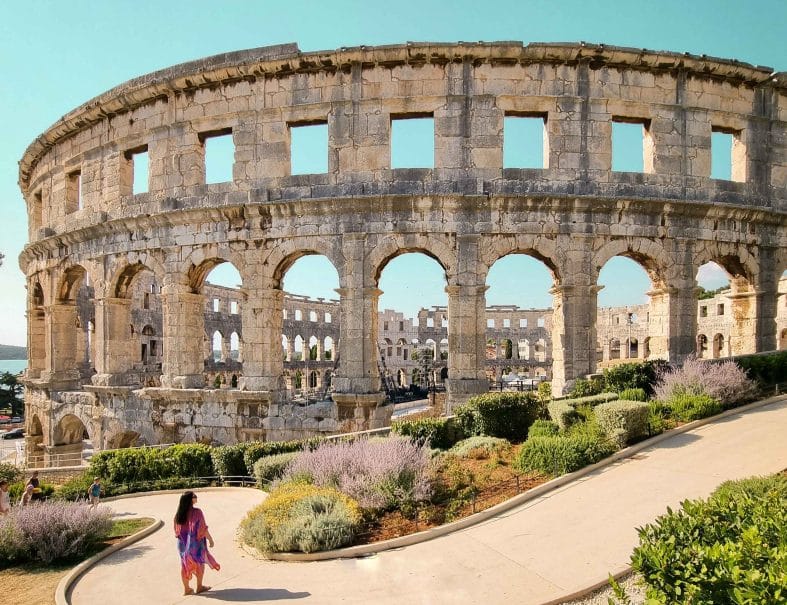 The largest city in Istria is Pula, which is home to the magnificent Arena and countless dreamy beaches.
You'll find it at the southern tip of the Istrian peninsula and it's full of local cuisine, Roman ruins and ancient history. Can you believe it's 3,000 years old!
There's plenty of Roman ruins and ancient history to discover. But, many people also use Pula as a base for exploring the surrounding area because every sight and major cities are less than an hour's drive away!
Here is a complete guide to the ancient city of Pula and how to visit it in Istria, Croatia.
Read next: 15 unforgettable things to do in Istria
This post contains referral links for products I love. Adventurous Miriam earns a small commission at no extra cost to you if you make a purchase through my links. Thank you for your support ♡ Learn more
3 days in Pula
About Pula
Pula has a population of 60,000, and you instantly get the feeling that it's larger than other towns in Istria.
Pula is packed with activities, from exploring the old town and shopping to enjoying the beaches and nightlife. Plus, it's surrounded by beautiful nature parks and islands.
Pula is also one of Croatia's oldest cities, with roots dating back to the Neolithic Age. Its main attraction is the Roman amphitheater built in the 1st century, which is in better shape than the Colosseum in Rome.
Where is Pula?
Pula is located at the southern tip of the Istria peninsula in Croatia. It sits along the coast of the Adriatic Sea.
To zoom in and out on the Pula map, click the + and – button in the corner.
How to get to Pula
Pula is well connected internationally and from other Croatian towns. You can fly into Pula airport or take busses or the train.
I've flown to Pula a few times, but I prefer driving my own car. The landscape is so beautiful and there's a lot to see on the way, both from Ljubljana, Zagreb and Zadar.
You can rent a car from any major city in Croatia, and you'll get the best deals with Discover Cars.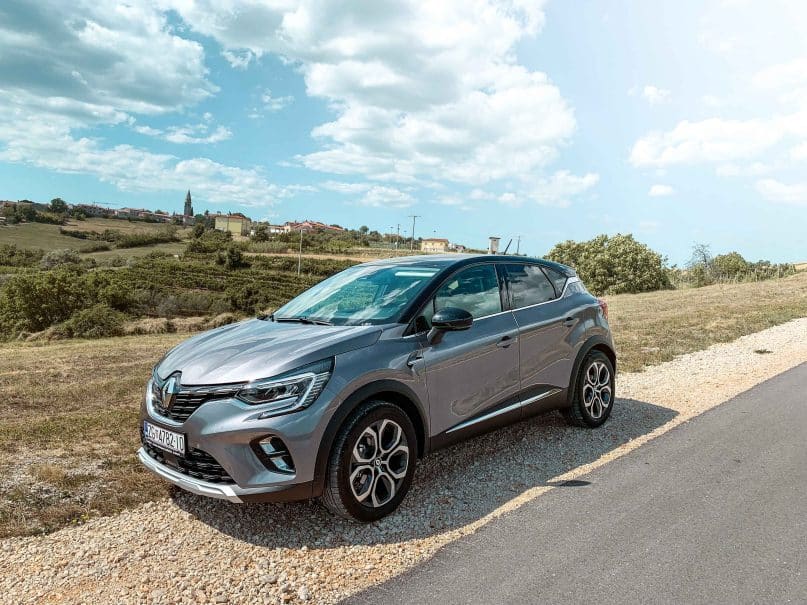 Best Car Rental Company:
DISCOVER CARS
When booking your car rental online, I recommend Discover Cars. They compare prices at car rental agencies all over the country to get you the best deal.
Where to stay in Pula
Boutique Hotel Oasi (⭐ 9.2) If you'll like to stay close to the beach, this is the hotel for you. Located 200 m from one of the best beaches in Istria and 10 minutes drive from Pula arena, this eco-friendly hotel is the perfect base. It has an outdoor pool and a wellness area. Check rates and availability.
The perfect Pula itinerary
Day 1 in Pula
Olive oil, wine tasting and a 2,000 year old arena – get ready for the major highlights on your first day in Pula.
Join a walking tour
A walking tour is the best way to experience a new city.
There are several guided walking tours available that show you the city's top attractions and hidden gems.
These tours usually cover historical sites like the Roman amphitheater, the Forum, and Kastel Fortress. You'll learn about the city's rich history, from its Roman roots to its Venetian influences. These are the best ones with Viator:
If there isn't a scheduled tour that fits your plans, don't worry. Pula is a walkable city, and you can explore its charming streets and views at your own pace.
Arch of the Sergii
The Triumphal Arch of Sergii is an ancient city gate in Pula.
It was built around 29-27 B.C.E to honor Lucius Sergius Lepidus' victory in the Battle of Actium.
Funded by his wife, it's a testament to the influential Sergii family and a must-see example of Roman architecture in Pula. Make sure to go see it.
The James Joyce Statue
Right by the Arch of the Sergii in Pula, you'll find the "Ulysses" bar.
It's named after the famous book by Irish author James Joyce, who lived in Pula from 1904-1905.
Today, there's a monument of Joyce sitting at an outside table of the bar. You can join him for a drink and a bit of people watching!
Visit church and monastery of St. Francis
For a quiet break from Pula's bustling Old Town, check out the church and monastery of St. Francis.
Tucked away in a backstreet between the Forum and Kastel fortress, this beautiful spot dates back to the early 14th century. It features a blend of Romanesque and Gothic styles.
While the church is rather simple, the real draw here is the Gothic cloister. It's like stepping back in time.
Plus, there's an ancient mosaic with a unique motif in one of the rooms. So, take a moment to explore this serene sanctuary when you're in Pula.
Walk through the Gate of Hercules
The Gate of Hercules is Pula's oldest city gate, named after a carving of Hercules at its top.
It also bears the names of Lucius Calpurnius Piso and Gaius Cassius Longinus, who established Pula's original colony in the 40s B.C.E.
Olive oil tasting
Istria is often called Croatia's "Tuscany" because of its beautiful landscapes and rich traditions in wine, olive oil, and food. In Pula, you can even visit a Museum of Olive Oil.
It offers exhibits on the history and art of olive oil production in Istria and how it has adapted over time.
You can either buy a ticket just for the museum or include an olive oil tasting, which I highly recommend.
You can also join an Olive oil tour where you'll learn about different types of olive oil, what "extra virgin" really means, and how to tell real from fake extra virgin olive oil.
This 5-star rated tour with Viator has earned the Badge of Excellence, so it's worth checking out.
Tito's Park
Pula has some really cool parks along the water that are worth checking out. One of them is Tito's Park.
It's not just any park – it's got a memorial for fallen soldiers and ten busts dedicated to Croatian heroes. Pretty neat if you're into history.
The park also has a bronze scale model of the city. It's a fun way to see Pula from a different perspective. So, if you have some time to spend, go for a walk in the park.
Visit Pula Amphitheatre
Did you know that the Colosseum in Rome isn't the only one in Europe? There are six in total and one of the best preserved is right here in Pula.
In the old days, it was used for gladiator fights and it housed up to 25,000 spectators. Today, it might not be in its best shape, but it still hosts tons of events. Big names like Elton John, Sting, and Luciano Pavarotti have performed here.
The amphitheatre was built in 27 BC, and it's the highlight of Pula so it should be at the top of your list if you're visiting. The best time to visit is by sunset when the sky lights up.
Oh, and don't forget to check out the exhibit below the arena. You'll learn about local wine and olive oil production and see some ancient tools used for these.
Heads up: ticket lines can get long, especially in summer. So, grab your ticket online in advance 👉 Book here.
Visit Trapan organic winery in Šišan
On one of my first visits to Pula, we went to Trapan winery, which is located in Šišan, a short drive away. Trapan is the southernmost winery in Istria.
On a trip there, you get to taste the winery's organic Trapan wine and meet Bruno, the winemaker. He'll share about his passion for organic farming and his wine production techniques.
The tasting session is not just about wine; you'll also enjoy snacks and other local specialties that pair well with the wine. Check rates and availability here (⭐ 4.5/5).
Day 2 in Pula
Your second day in Pula is all about Roman ruins and beautiful beaches, so pack your swimwear.
Temple of Augustus and Forum square
In the times of the Romans, there were three temples on the Forum square, but today only one stands – the Temple of Augustus.
Beside it is the medieval city hall, an architectural blend with parts dating back to the 17th century and one wall built from remnants of an ancient temple. The building is adorned with an old coat of arms and sculptures.
The Forum main square is the most pleasant place in Pula to sit down, relax, and soak in the atmosphere.
Basilica of Santa Maria del Canneto
The Basilica of Santa Maria del Canneto, also known as Santa Maria Formosa, is a 6th-century Byzantine-style church in Pula.
Despite being mostly destroyed by the Venetians in 1243, one chapel remains intact.
Pula Cathedral
Pula Cathedral has roots dating back to the 4th and 5th centuries. You can even see a part of the original wall at the back of the church!
Over the years, it's been reconstructed several times, and now only a small piece of the original floor mosaic is still visible.
The Twin Gate
The Twin Gate is an old entrance to Pula, built in the 2nd century.
In the 19th century, its walls were knocked down to make room for the growing city.
Just beyond the gate is the Archaeological Museum of Istria, where you can see artefacts from ancient societies that once lived here.
Kažnjavanje Dirke Mosaic
Tucked away in Pula is a hidden gem – the ancient floor mosaic, "The Punishment of Dirce". It's right by a parking lot off the main pedestrian street.
Dating back to the 2nd or 3rd century, this huge, well-preserved mosaic was part of a Roman house. It's free to visit, so don't miss it while you're in Pula!
Kastel fortress
The Kastel Fortress was built by Venetians in 1631, and it stands on the site of an old Roman fort.
It used to protect the city and harbor and now it's home to the Historical Museum of Istria.
But the best part about the fortress? The views.
From the top, you can see the whole city, including the Old Town, the Pula Arena, and the sea. It's hands down the best spot in Pula for a panoramic view.
Head to the beach
Now, it's time for some of the best Pula has to offer: beautiful beaches.
Some of the best include Hawaii beach, Ambrela Beach, and Saccorgiana Cove. I've written a few posts about the beaches that you can check out here: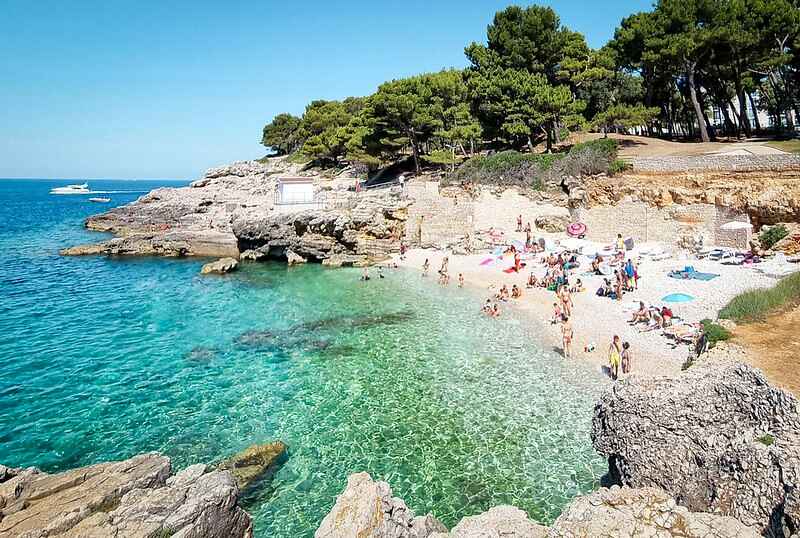 Kayak night glow experience
If you're up for an adventure, consider a night glow kayaking tour. It's a two-hour trip that leaves from Pula in the evening.
You'll get an illuminated kayak, which will light up the waters around you. And if you want, you can go for a swim before returning back to shore.
Check availability and book this highly rated experience here (⭐ 5/5).
Day 3 in Pula
On your last day in Pula, consider doing a day tour to Brijuni islands or Kamenjak natural park. I've been a few times and they're both worth visiting.
Brijuni islands
Brijuni National Park is just off Pula's coast, and it was once the summer spot for President Tito.
Today, it's a national park with a Safari Park and Dinosaur Park.
There are guided tours from Pula that include lunch and even peacock sightings on the beaches. This one is the highest rated tour (⭐ 4.0) 👉 Check availability here.
Walk around the old town
Once you get back from Brijuni islands or Kamenjak nature reserve, head to Pula's Old Town. It may not have the same charm as Rovinj's, but it still has its own magic. It's got these cute, winding lanes that are just made for exploring.
Don't just stick to the main pedestrian streets heading to the Forum. Take a turn here and there to really get the vibe of Pula's Old Town.
Pula itinerary FAQ
How many days do you need in Pula?
3 days in Pula is the perfect amount of time to spend here. This gives you enough time to explore the city and the top sights around Pula.
Is it worth staying in Pula?
Is it better to stay in Pula or Rovinj Croatia?
Depends on what you prefer.
If you're into nightlife, history and great beaches, go for Pula. It has plenty of bars, clubs, and historical sites.
But if you prefer a picturesque town with a relaxed vibe and high-quality accommodations, choose Rovinj. It's beautiful, but it can get crowded in summer.
Is Pula Croatia walkable?
Yes, Pula is walkable. And most attractions are close to the city centre.
More posts from Istria you might like
Save it!