Psst! This post probably contains affiliate links, which means I earn a commission (at no extra cost to you) if you click through and make a purchase. As always, I only recommend products and services I trust.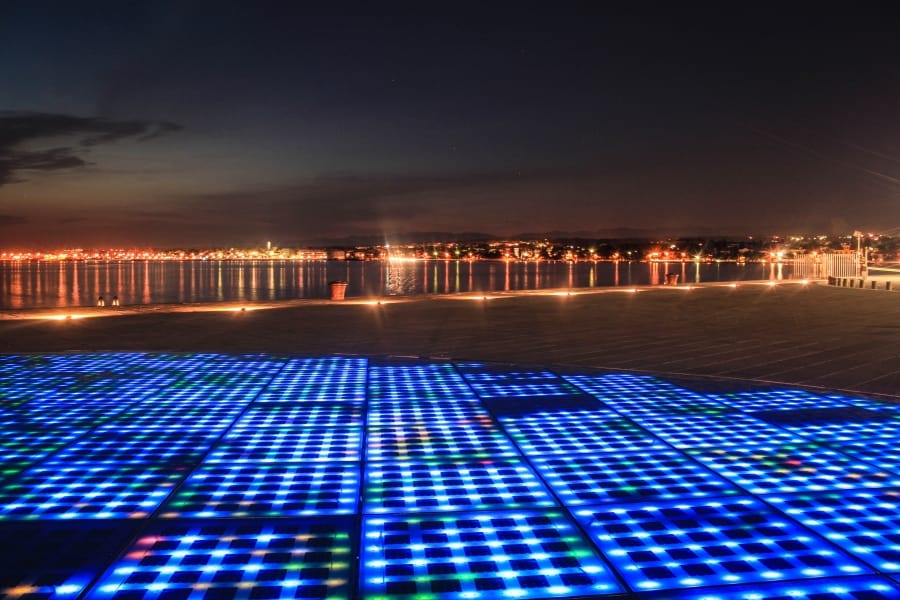 Alfred Hitchcock once claimed that the sunsets in Zadar are the most beautiful in the world. As a true, devoted sunset fan, how could I resist finding out for sure?
I have always been fascinated by sunsets – the warm, happy glow to mark the end of the day. It's such a peaceful transition from day to night and the perfect time for reflection. To capture the sunset by the sea only adds to the magic and brilliance.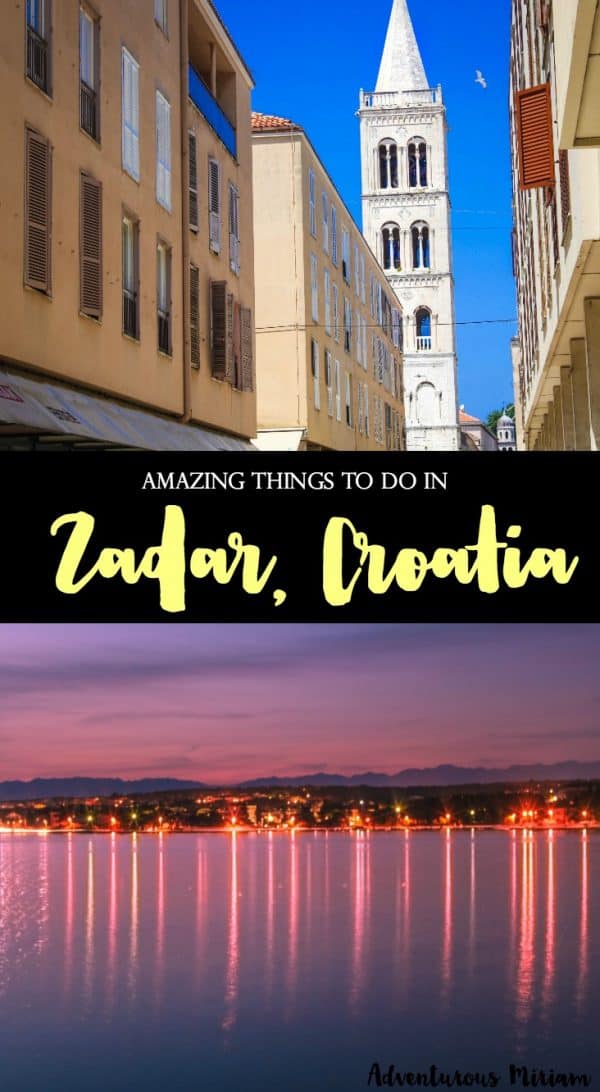 THINGS TO DO IN ZADAR, CROATIA
You might have heard of Zadar, but if you haven't then let me introduce you to this charming and romantic little place. Zadar is a small town by the Dalmatian coast in Croatia. With only 75,000 inhabitants, it has that charming, homely atmosphere that only smaller towns have.
It's old. Ancient actually, as it dates back to the 4th century BC, and Roman life is still visible all around town.
It took me exactly 0.0 seconds to like Zadar, because it's intimate and has several romantic spots and a sphinx from Egypt that supposedly grants love wishes. My only regret is that Thomas couldn't be there with me. It's the perfect destination for a romantic getaway.
ZADAR OLD TOWN
1. ST DONATUS' CHURCH
2. ST ANASTACIA'S CATHEDRAL AND BELL TOWER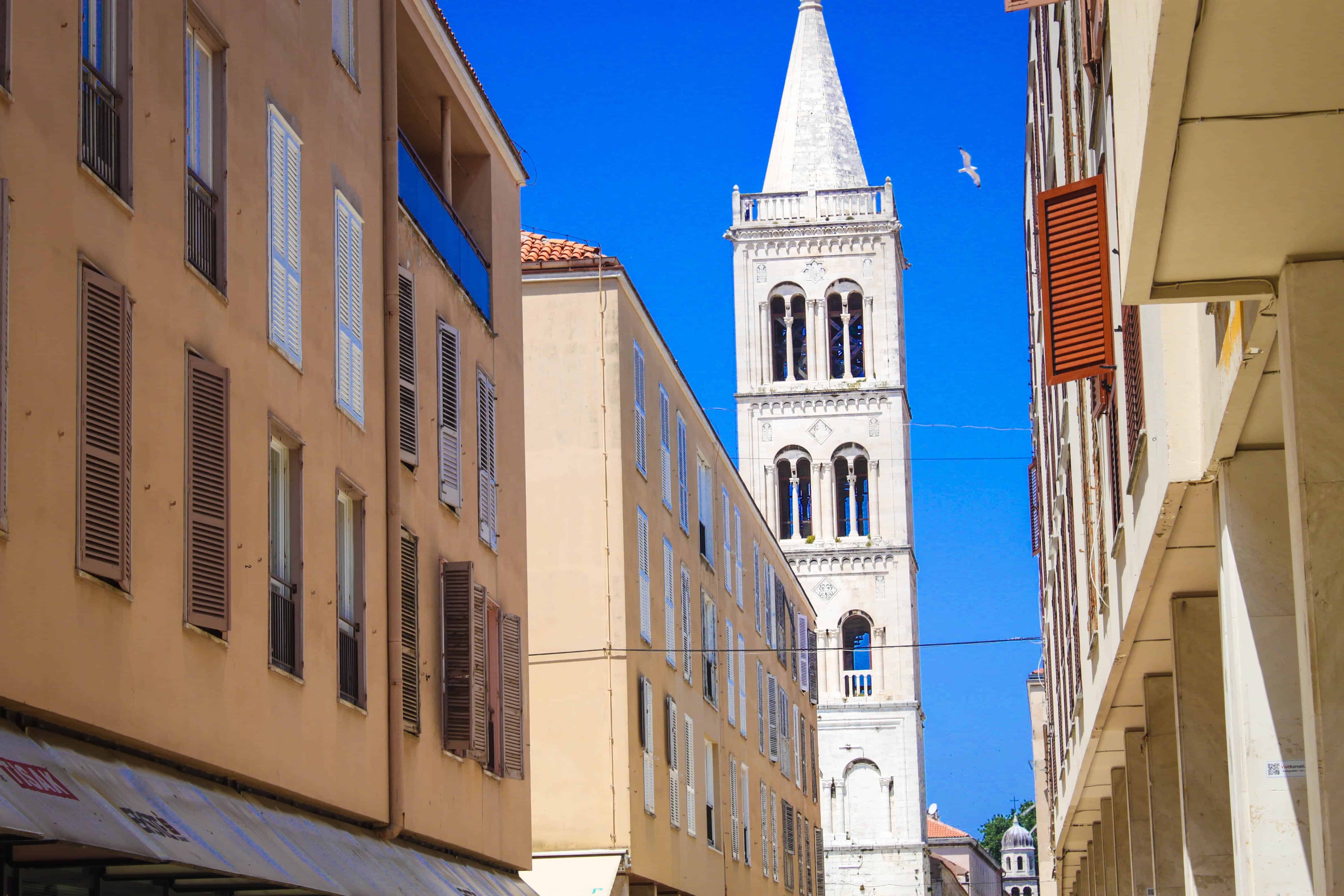 3. CHURCH AND MONASTERY OF ST. MARY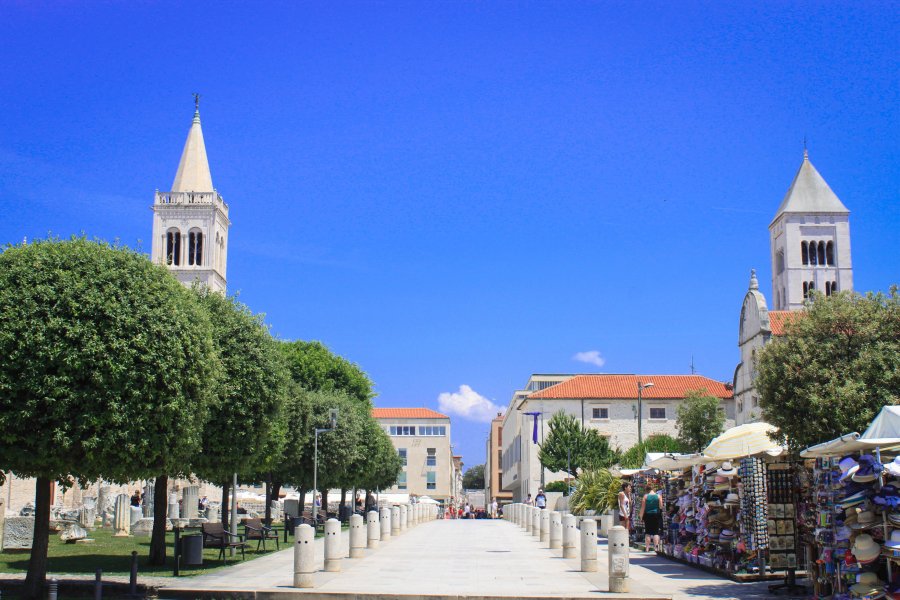 4. ST. SIMEON CHURCH
5. FIVE WELLS SQUARE
HISTORIC ZADAR
6. ROMAN FORUM
7. ZADAR CITY WALLS AND GATES
THE PROMENADE
"Dobar Dan", I hear an elderly man beckon behind me.
"Ciao", answers another. The Italian influence is still felt in Croatia, and even more so in Istria further north.
I spent a few hours walking around the old town before I found a nice spot at the promenade to enjoy some prosciutto and wine and just watch the world go by. The promenade seems to be the place to sit and hang out, either to swim or to lounge on the steps descending to water level.
8. STROLL DOWN THE PROMENADE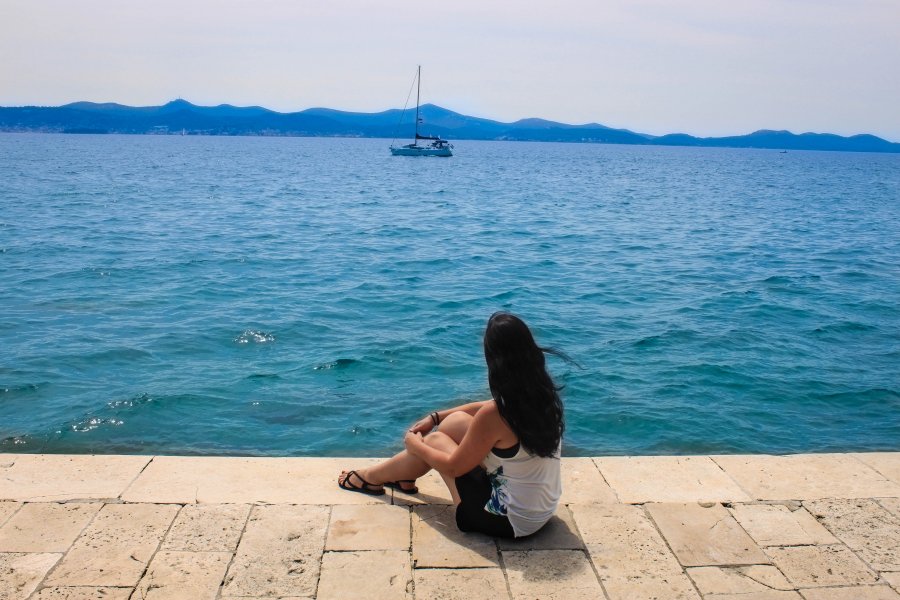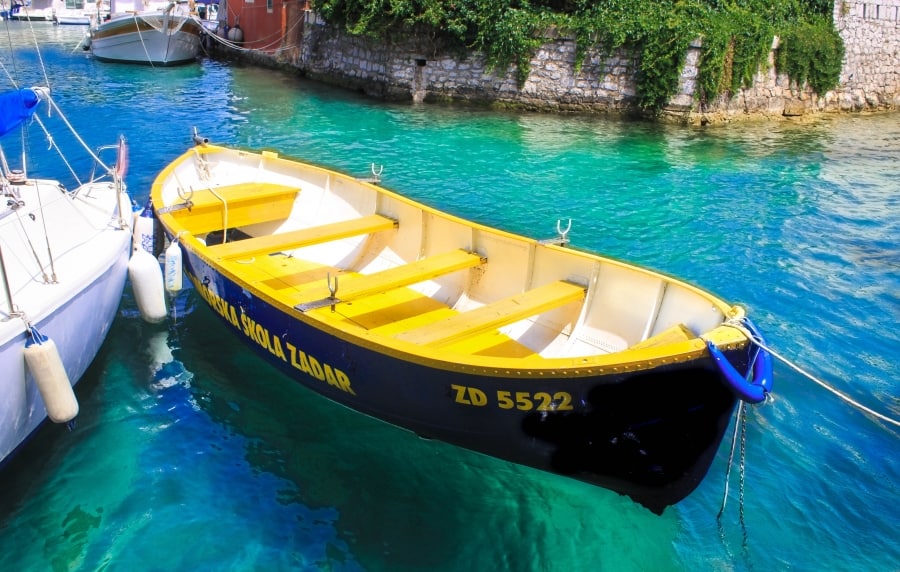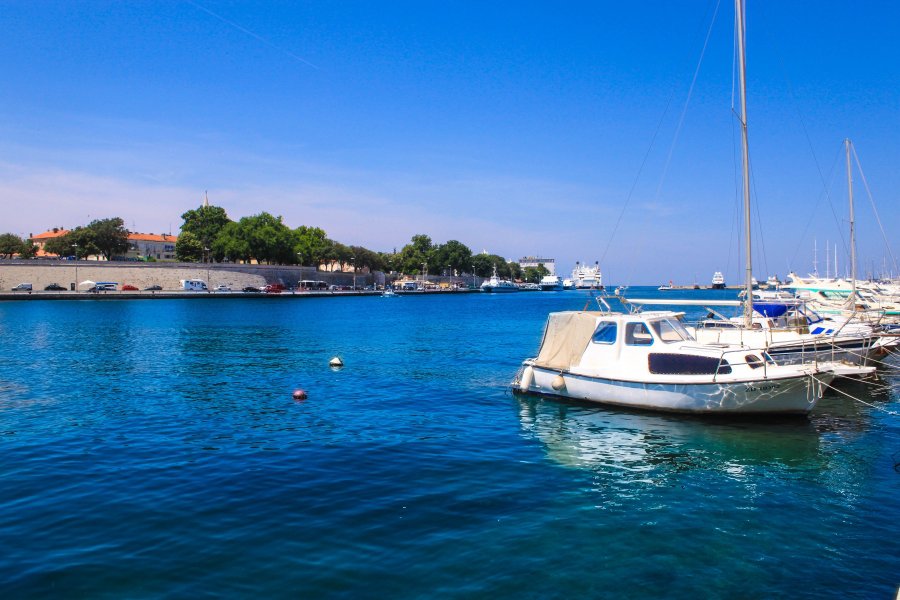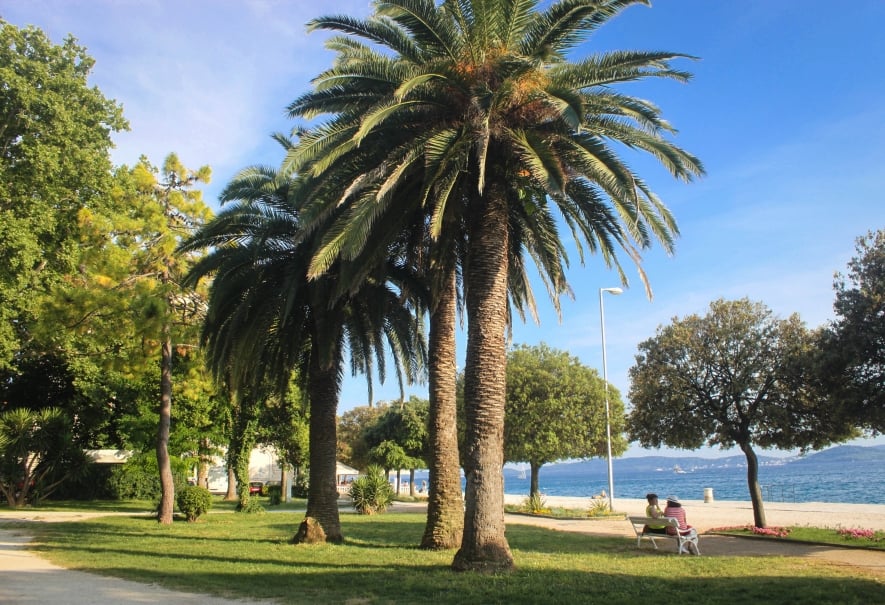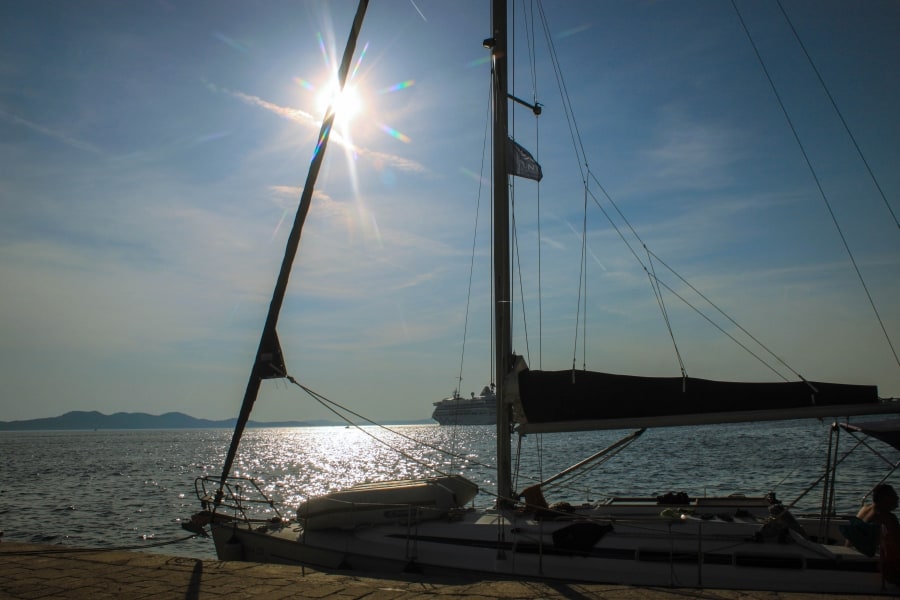 9. ZADAR SEA ORGAN
After a few hours and a lovely dinner, I headed to the most famous sunset spot in Zadar: the sea organ.
Now, the sea organ is without doubt the most brilliant and innovative waterfront creation I've ever seen. It's an art installation by Nikola Bašić. You can't actually see it, but underneath the steps are a series of musically tuned pipes and blow holes that create music when air is forced through by the waves. The windy melodies are similar to a pan flute, but deeper in timbre. It is an incredibly impressive and wondrous thing. The tunes are calming and almost tranquil, and when the sun sets dozens people sit there on the steps in silence, listening to the music, watching the sky change in multiple colors.
With music in the background from Zadar's Sea Organ and the uninterrupted views over the Adriatic Sea, it is definitely a sunset that is hard to beat. I can honestly not think of a more romantic place to watch the sun go down.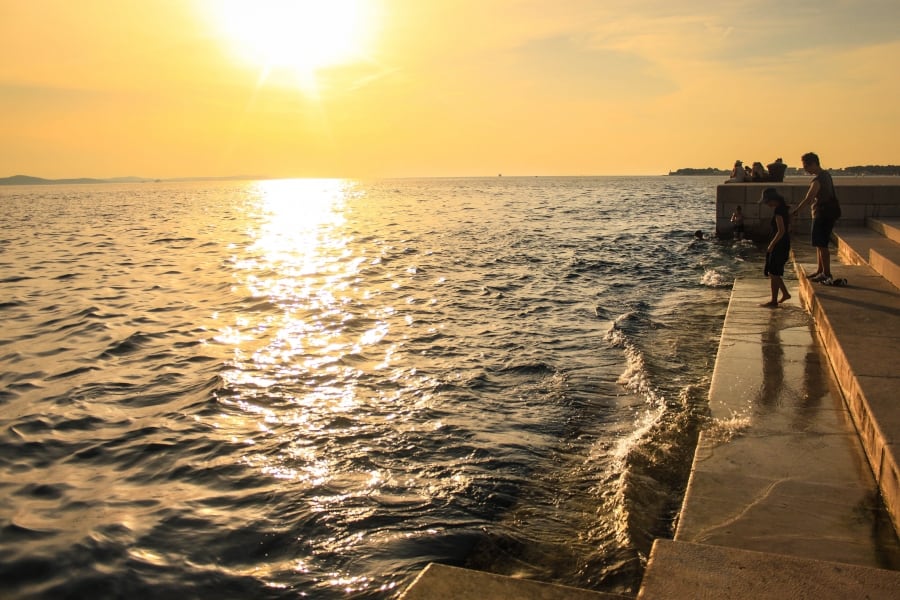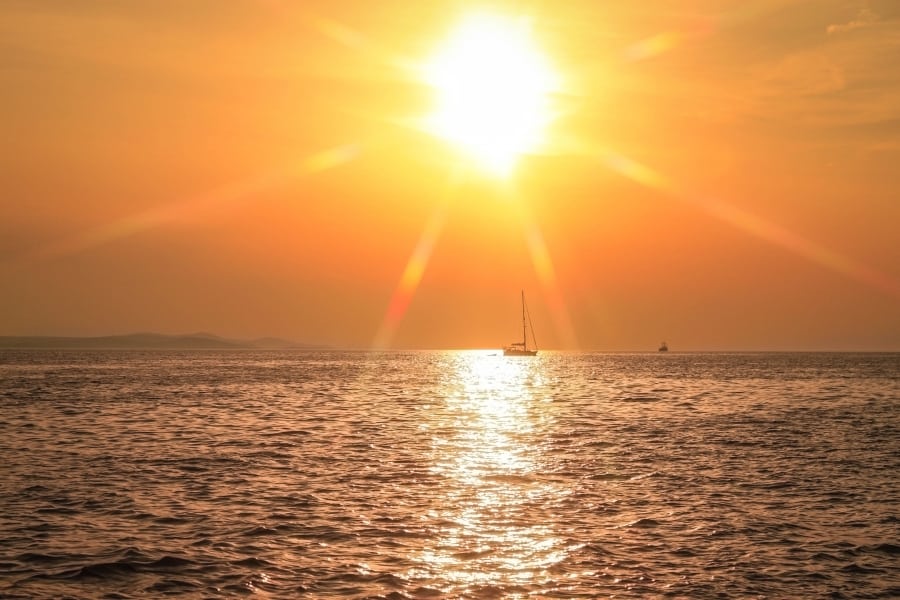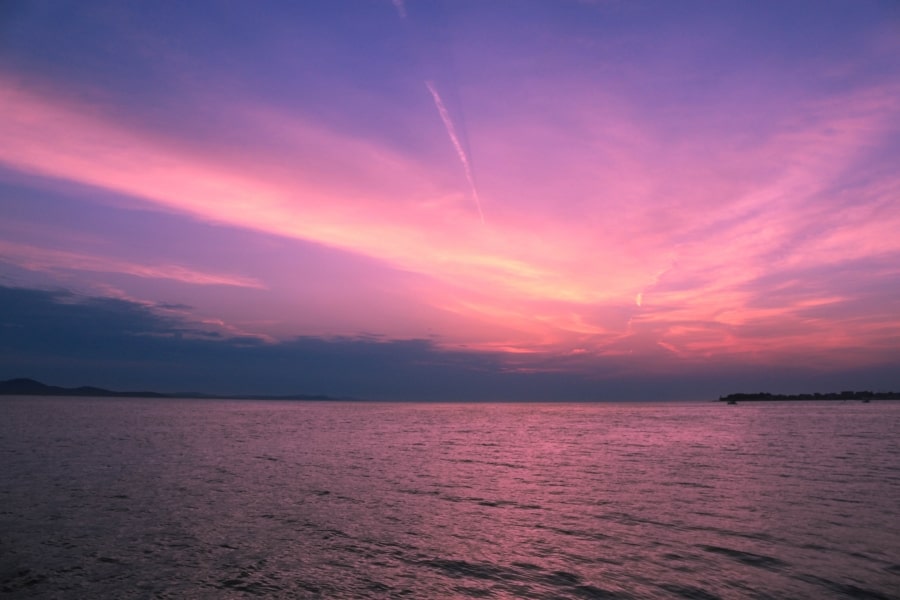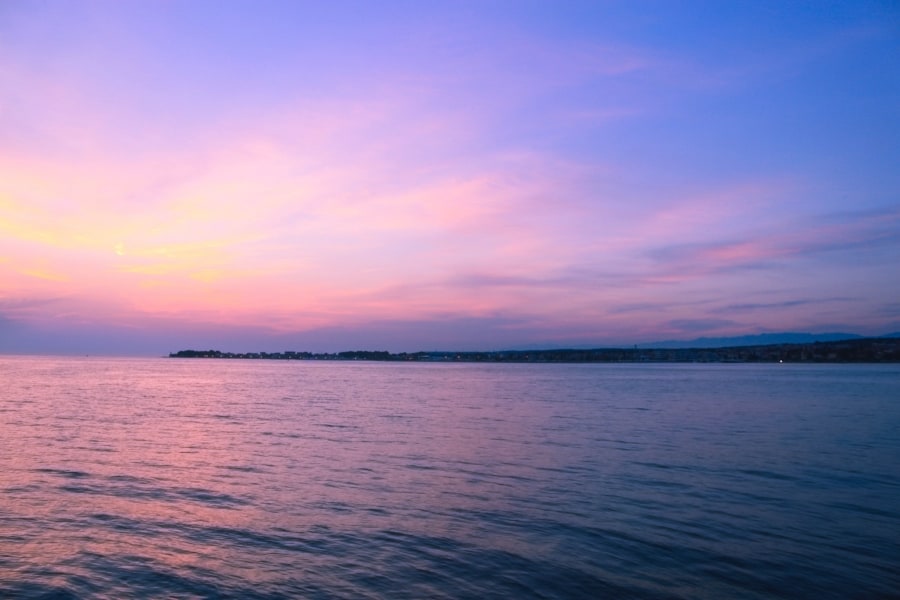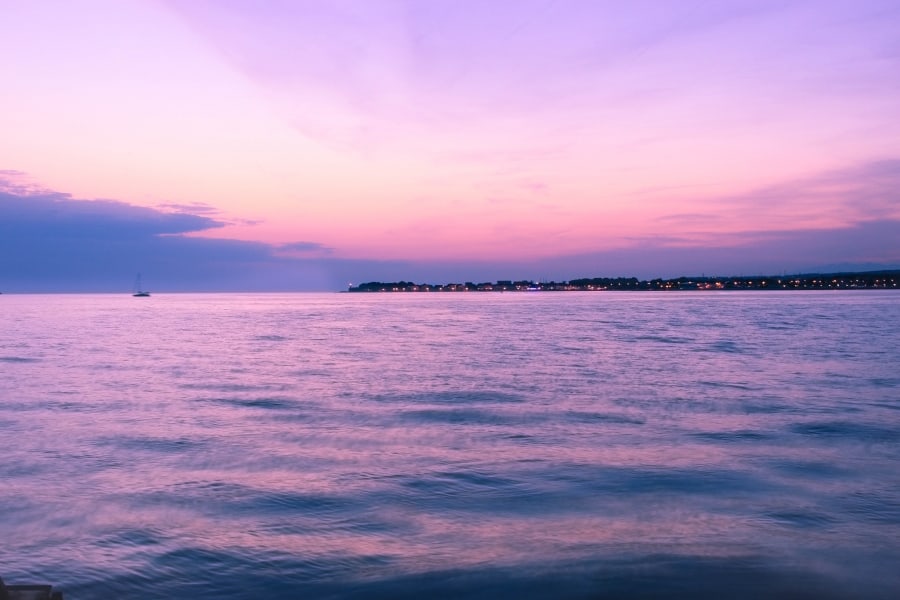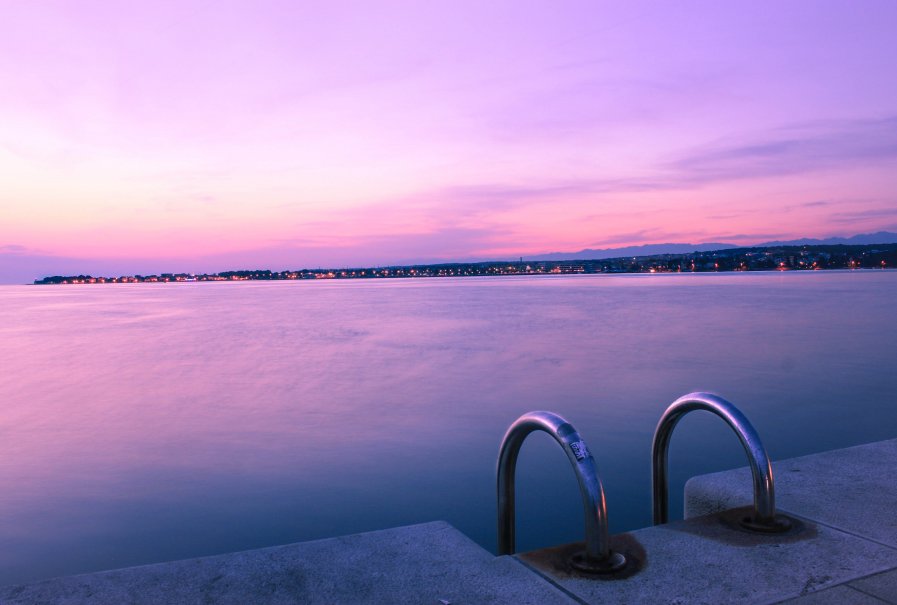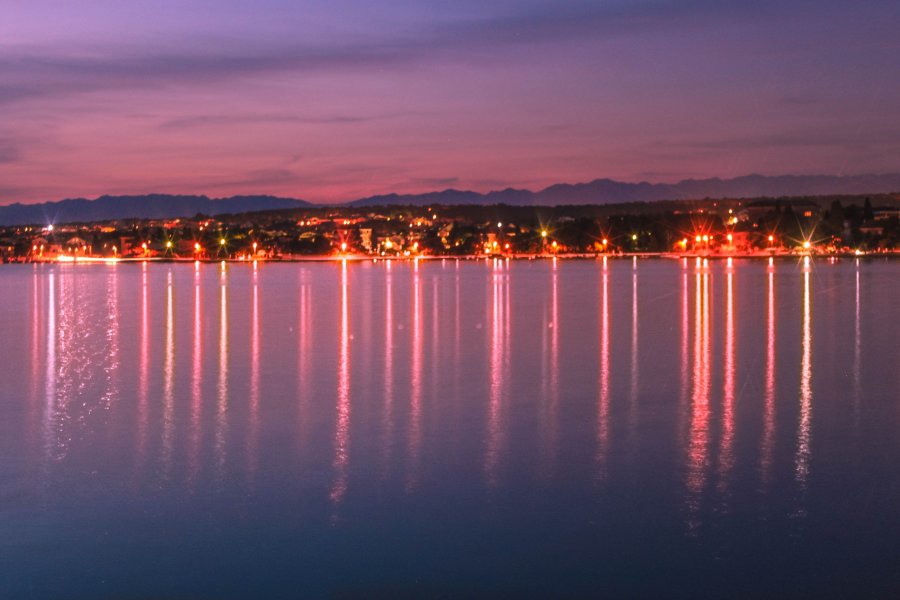 10. ZADAR SUN SALUTATION
Right next to the Sea Organ is the Sun Salutation, created by the same artist. The Sun Salutation is a 22 metre diameter solar panel formed from 300 multi-layered glass panels. Underneath these glass conduction plates, there are a series of solar cells that store energy during the day, and after sunset they produce a changing wave of beautiful colours. It's like a giant disco floor.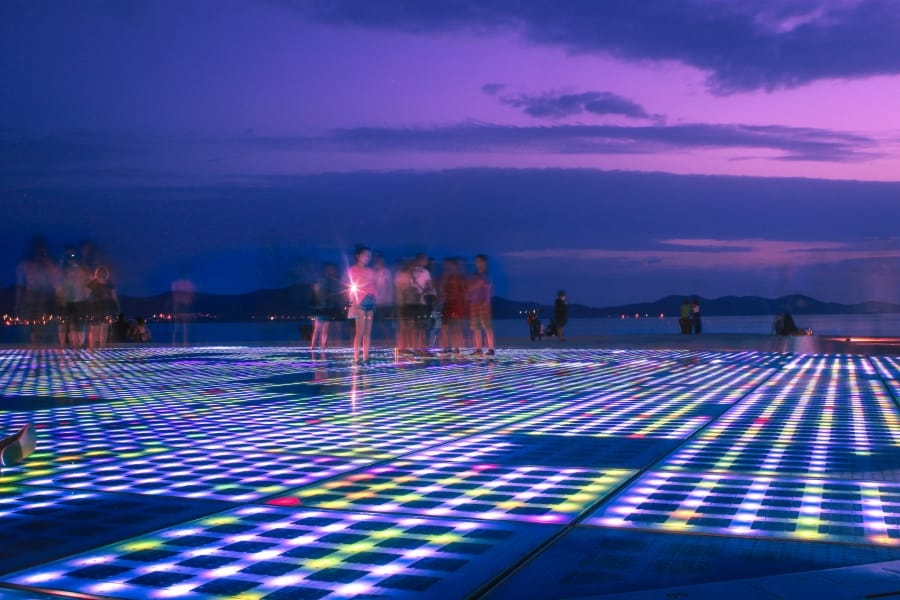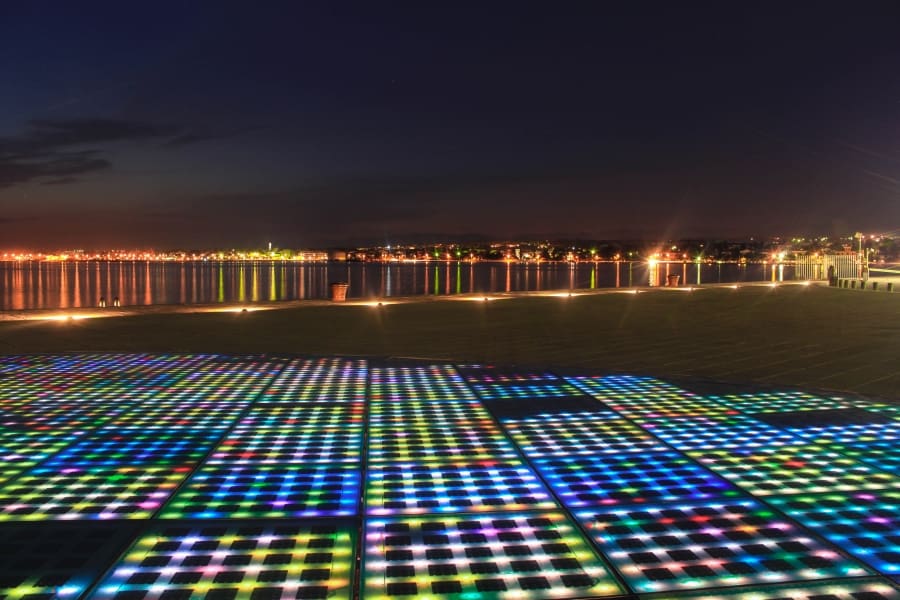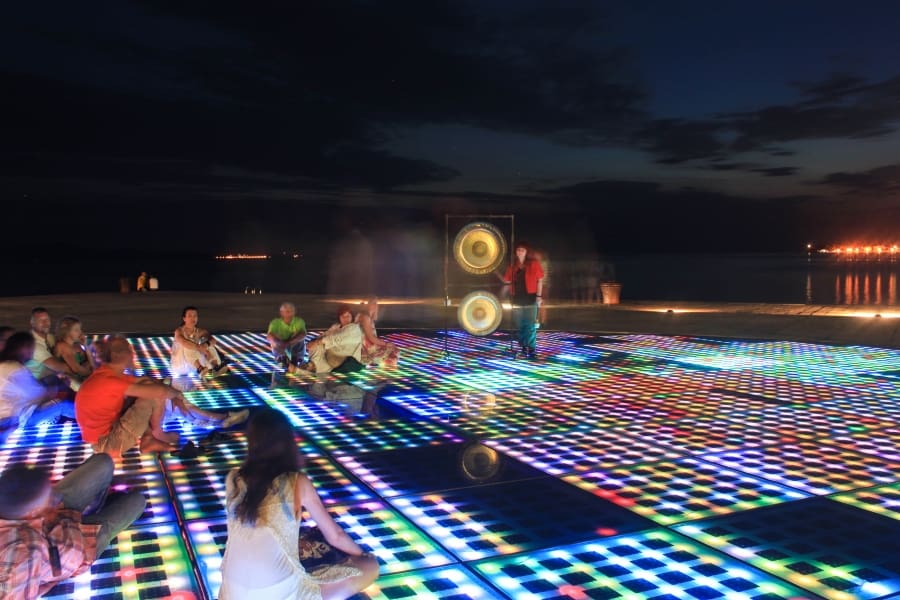 As I watched the colours shift from sapphire blue to emerald-green, I thought to myself that yes, Mr. Hitchcock was right… this was indeed a special place to watch the sunset. It wasn't just the sunset alone because I have seen prettier in the Philippines and Thailand. It was the lulling sounds of the waves through the sea organ and the shifting mesmerizing lights of the sun salutation that did it for me and made this a unique experience.
These moments are what I love most about traveling, and I'm so glad I had the opportunity to experience this.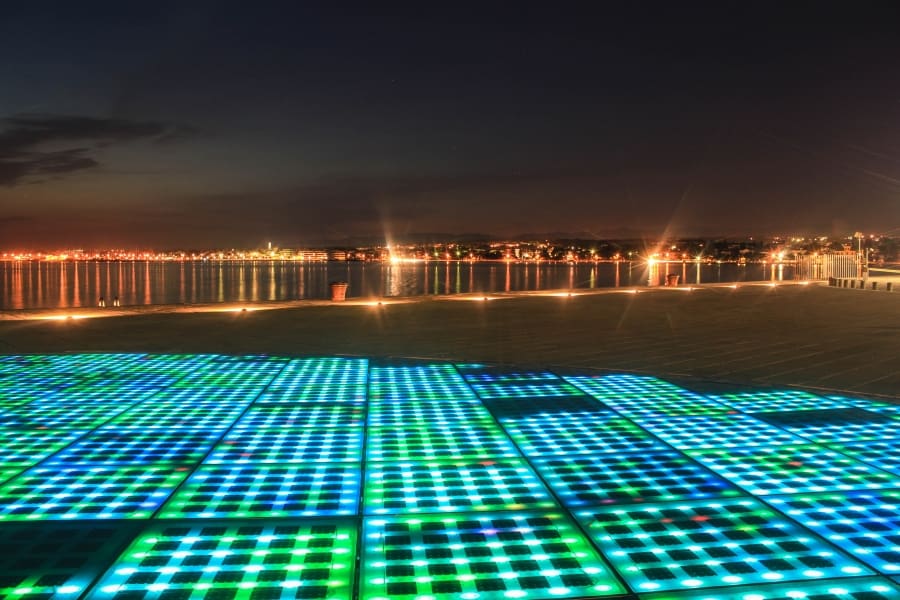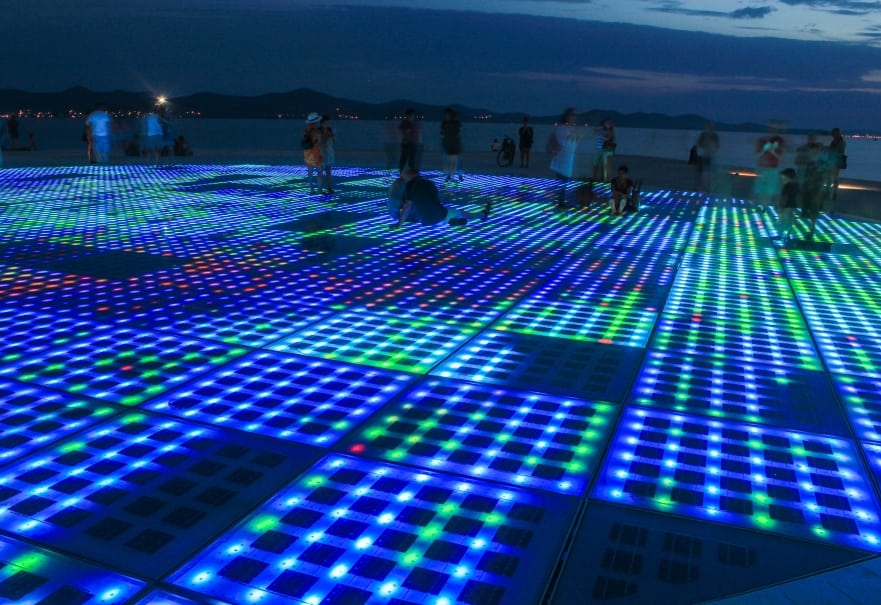 Where have you seen the best sunset?