Adventurous Miriam uses affiliate links, which means that if you make a purchase through my links, I may earn an affiliate commission.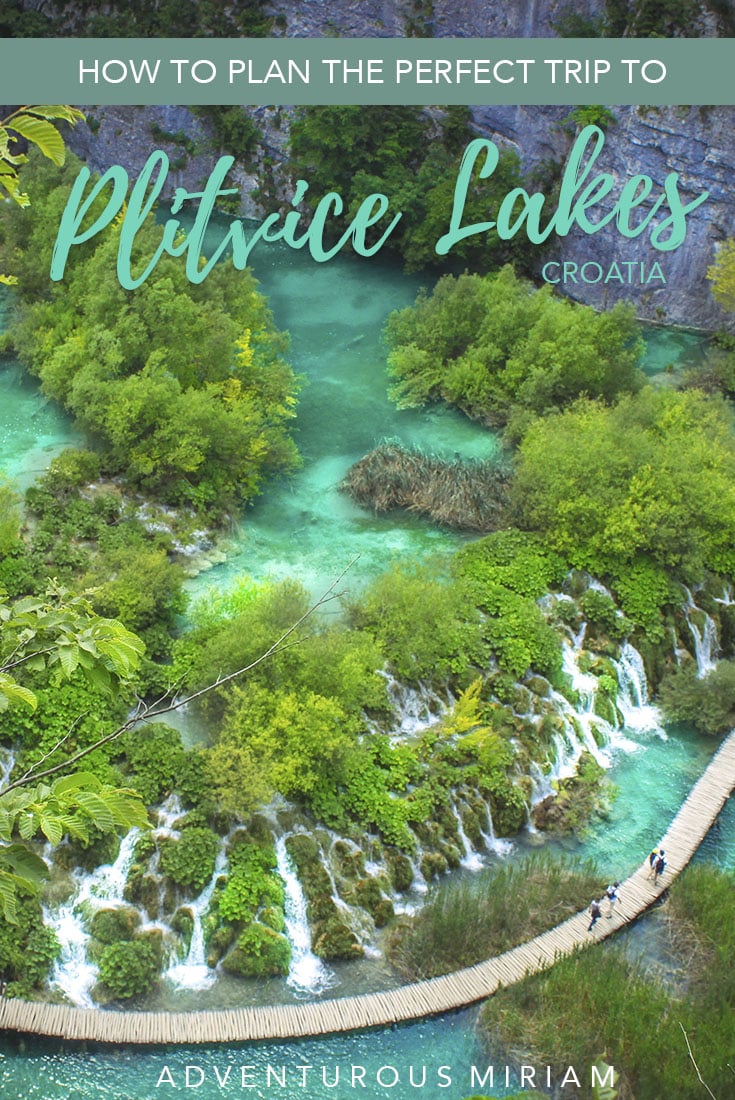 If I were to describe Plitvice Lakes, Croatia in one word, it would be: intoxicating. This spectacular National Park doesn't just have one or two waterfalls… it has SO many that you can't even keep track. You walk around admiring the lakes for hours; the spectacular emerald-green and sapphire blue colours that make one waterfall prettier than the other. It feels like a never-ending parade of beautiful moments and awe-inspiring sights. That, my dear friends and readers, is Plitvice Lakes.
WHAT TO SEE AT PLITVICE LAKES NATIONAL PARK
Although Plitvice Lakes by no means is a hidden gem – more than 1.2 million people visit the park each year – I'd still call it the jewel of Croatia. Plitvice is one of those places that just takes your breath away. So, if you can disregard the masses and instead focus on the amazingly beautiful surroundings, you'll have a great experience here.
Opening hours:
From 07:00 to 18:00
Entrance fee:
It varies from $13 to $41 depending on the season. Find the current prices
here
.
Best time to visit:
Every season makes Plitvice beautiful, so I'd say all year round
How much time to spend:
3-5 hours. Go early in the morning before the crowds arrive.
Guided tours:
Half day tour (4 hours) =
$131
and Full day tour (5-6 hours) =
$190
Get a map at the entrance
THE LOWER LAKES
You can enter Plitvice park from entrance 1 (the lower lakes) or entrance 2 (the upper lakes). From the lower lakes, you get a panoramic view of the lakes from the various viewpoints along the trail. The steep shores are surrounded by cliffs and there are an abundance of grottoes and caves.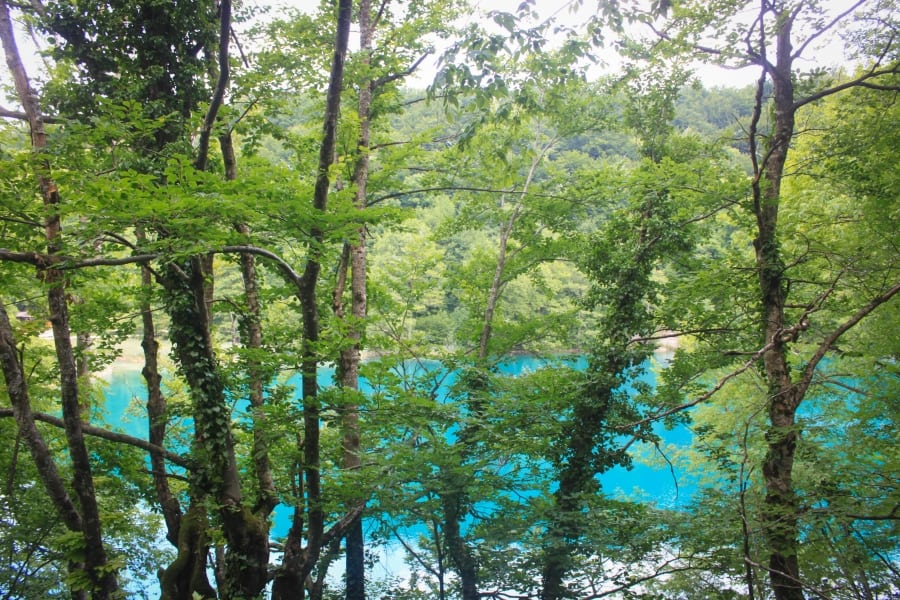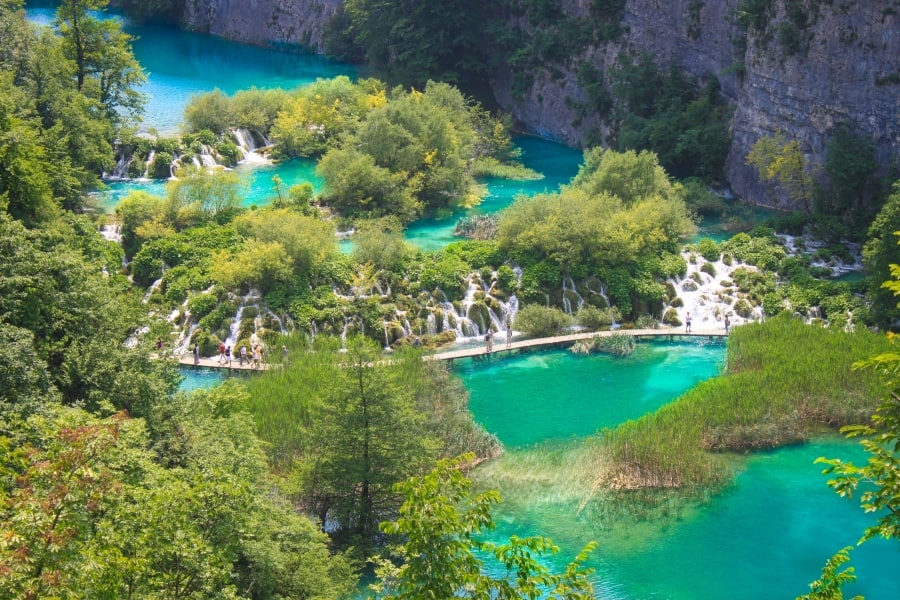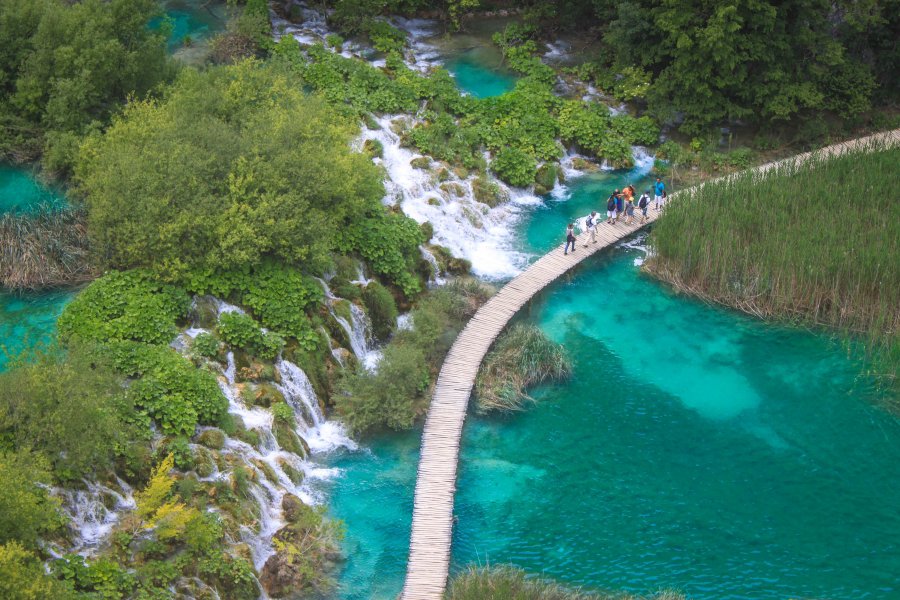 THE UPPER LAKES
It's a different feeling in the Upper Lakes, and the scenery is wilder and more spectacular. Here, you get really close to the waterfalls and walk across pathways of ponds and lakes filled with crystal clear water. From a personal point of view, it's simply AMAZING to walk through this natural Eden.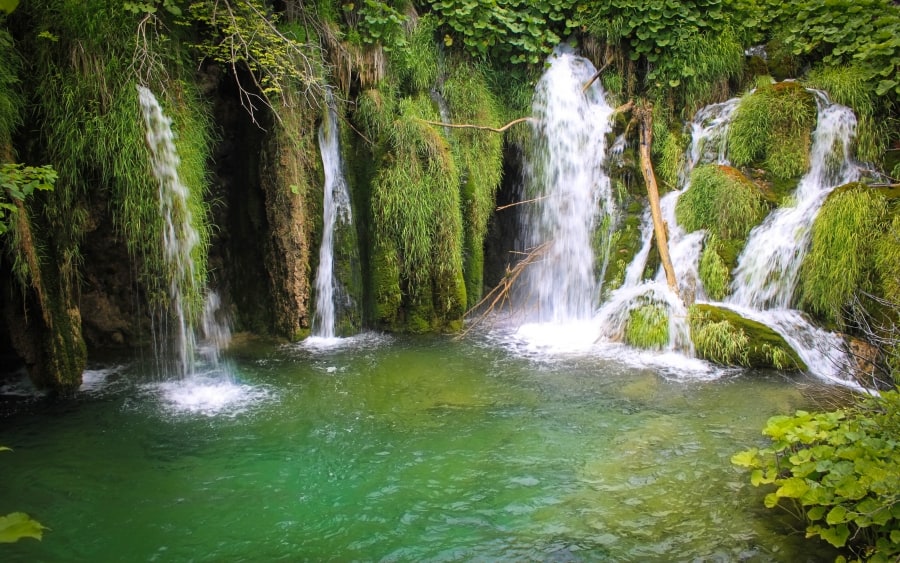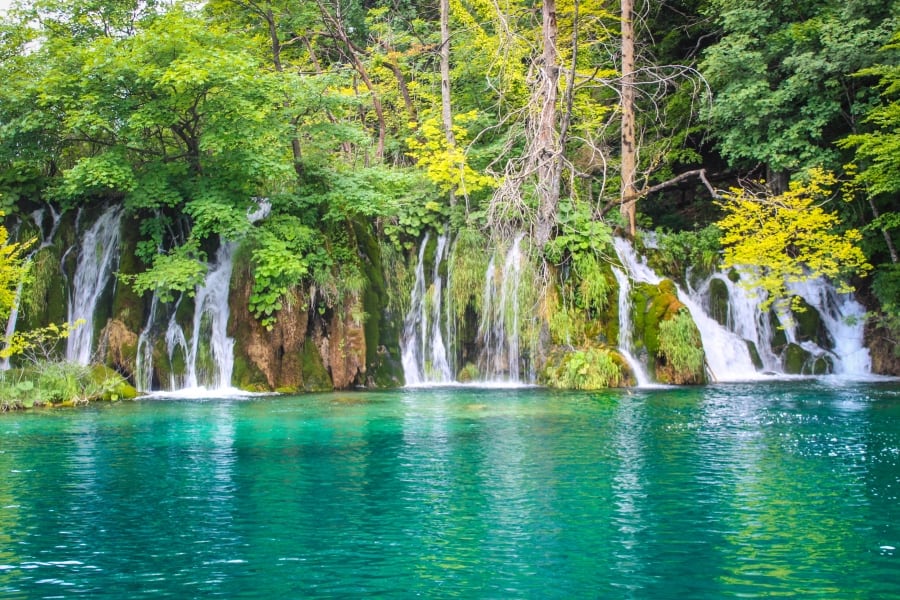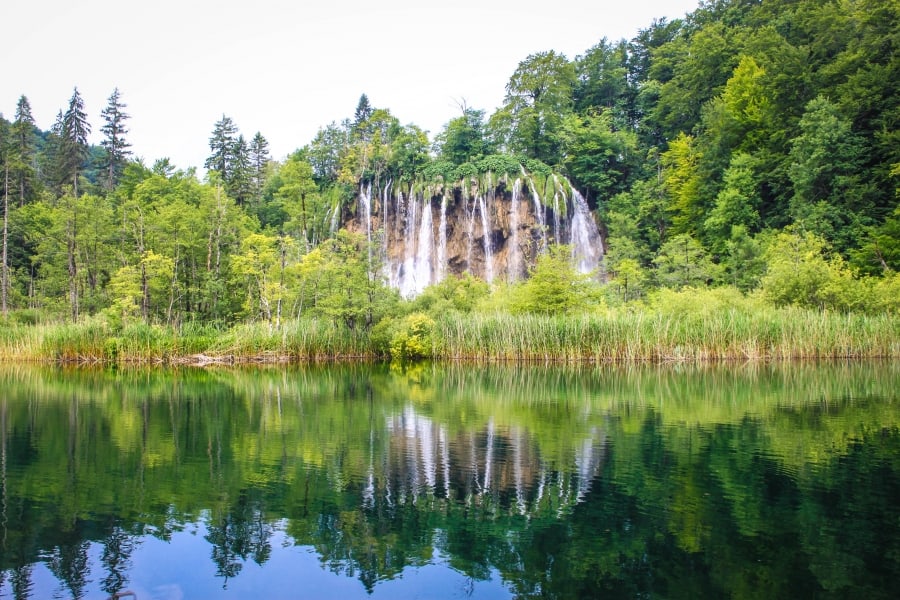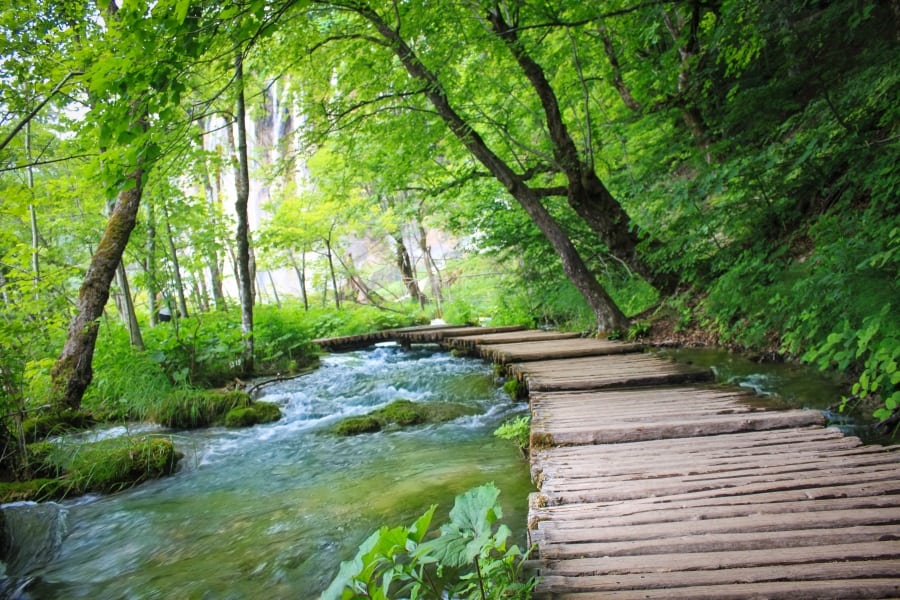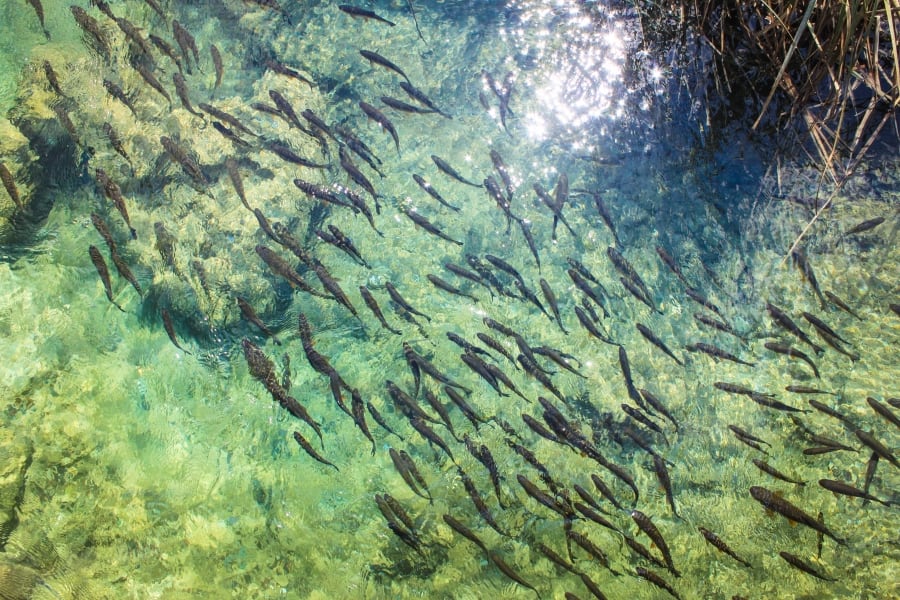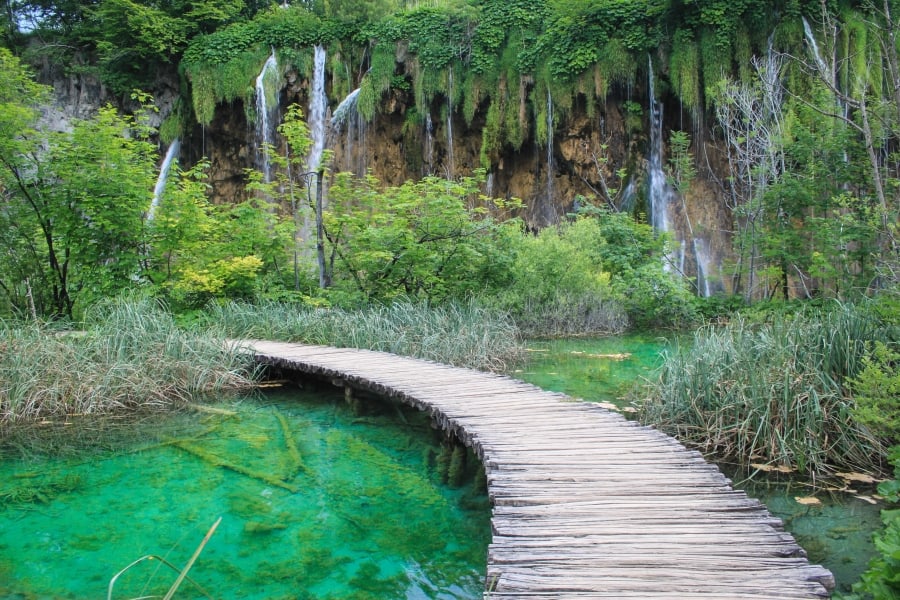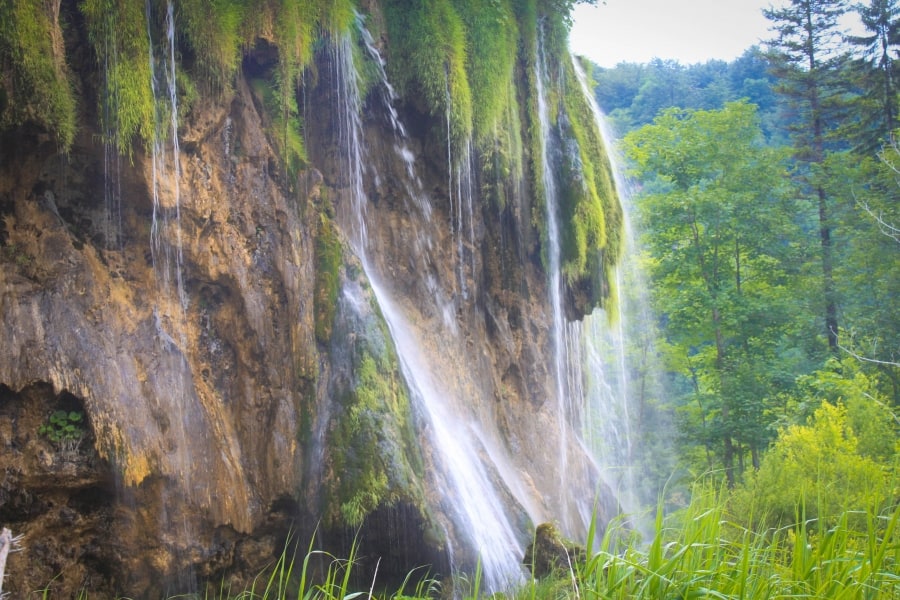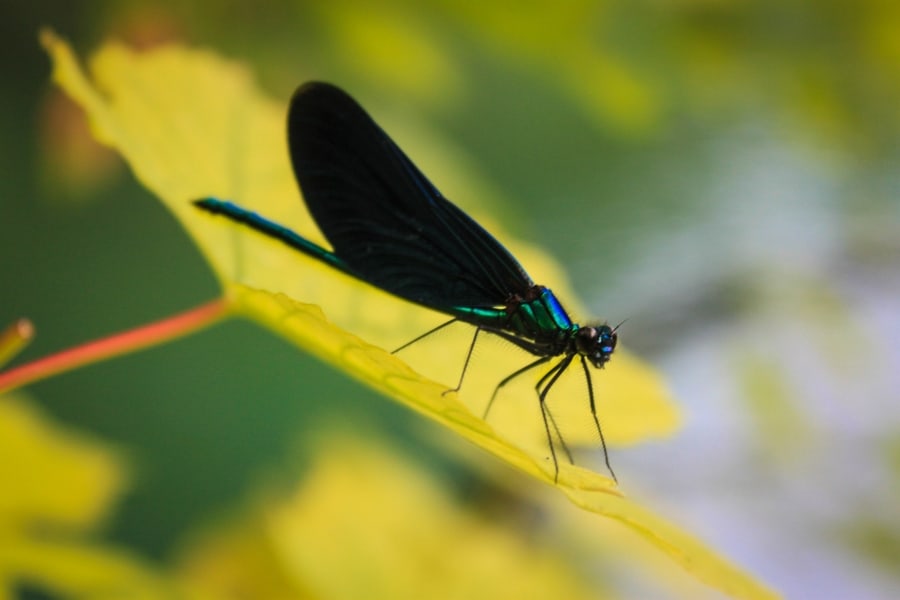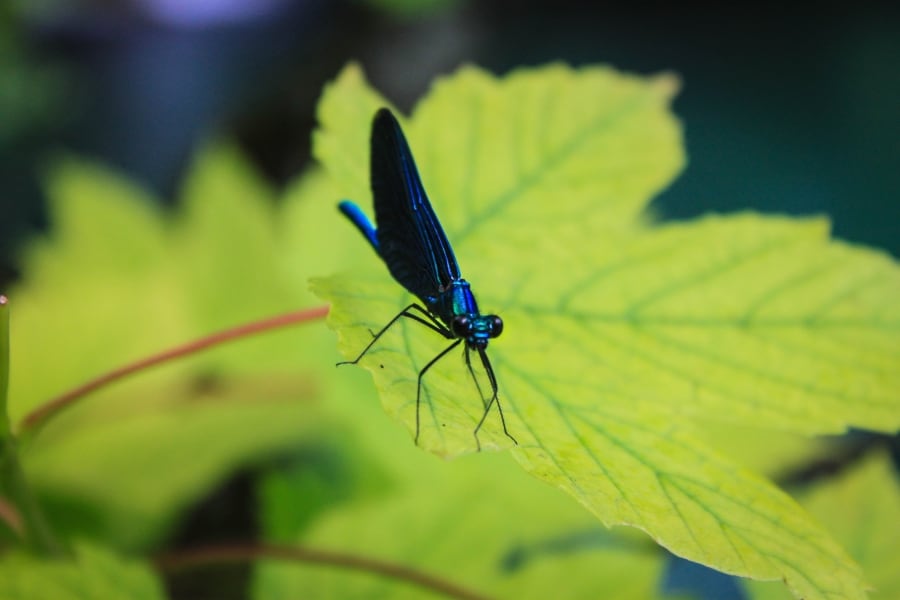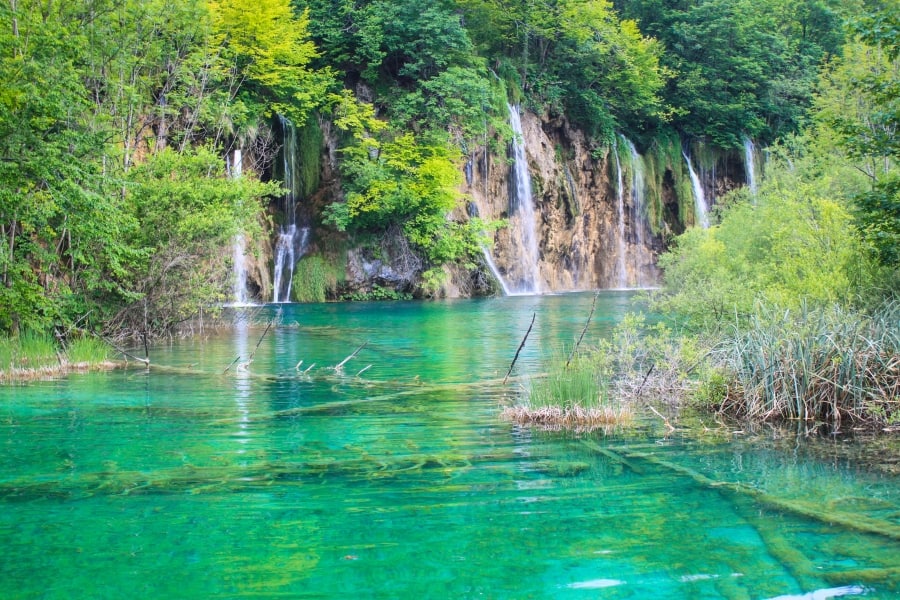 GETTING TO & AROUND PLITVICE LAKES
You can get there
by
public bus, car
or
with a tour group
. If you're traveling by bus like I did, I recommend buying the bus ticket 2-4 days in advance, especially during peak season (June to August). I booked tickets through
Getbybus
and used this site several times in Croatia and
Montenegro
. The busses were always on time and seemed organized. The bus stop is right outside entrance 1.
You can get around the park by bus, ferry, row-boat or on foot. Plitvice Lakes has several trails, and the one I followed covered 6-7 km. The ferry and park bus tickets are included in the entrance fee, and I recommend taking the ferry on a few stretches unless you want to walk more than 7 km.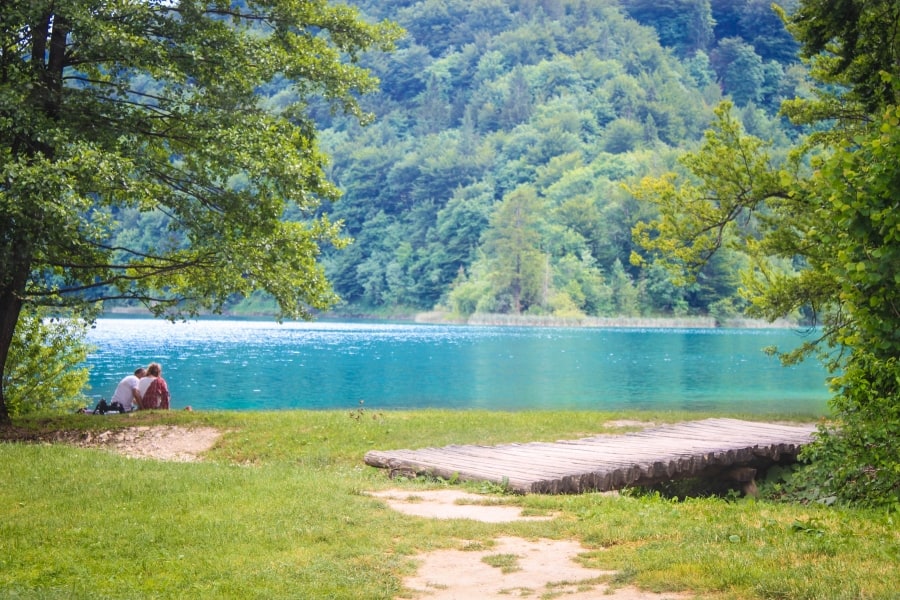 WHERE TO STAY
While most people choose to visit Plitvice Lakes on a day trip, you can also stay there for the night. I came from Porec in Istria and was leaving for Zadar the day after, so I decided to spend the night in Plitvice.
I stayed at the Guesthouse Academia Danica, which is a nice bed & breakfast at $39 per night. This is more of less the price around here, and this guesthouse is only 700 meters from entrance 1 and the bus stop. I really liked it, and the staff is super friendly.
CAN YOU SWIM IN PLITVICE LAKES?
No.
Plitvice is a protected UNESCO site so it's not allowed to swim in the lakes. If you really like waterfalls and really want to swim in one, head further south to Krka waterfalls. It's an hour's drive from Zadar and 1,5 hours from Split.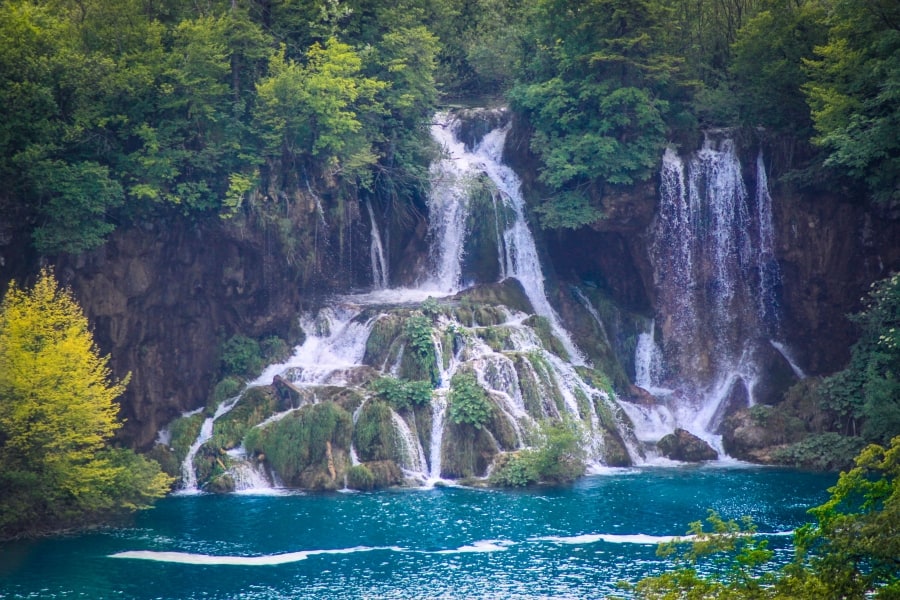 SHOULD YOU TAKE A GUIDED TOUR?
I did, but I honestly couldn't see the benefit. I see a point in having a guide at places like Taj Mahal or Angkor Wat where the main focus is the history and architecture behind the structures. But at Plitvice Lakes you'd want to take it all in, enjoy the nature at your own pace, and not be rushed through the park like cattle.
Plus, the paths are well-marked, and you won't run out of people to ask for direction if you do get lost.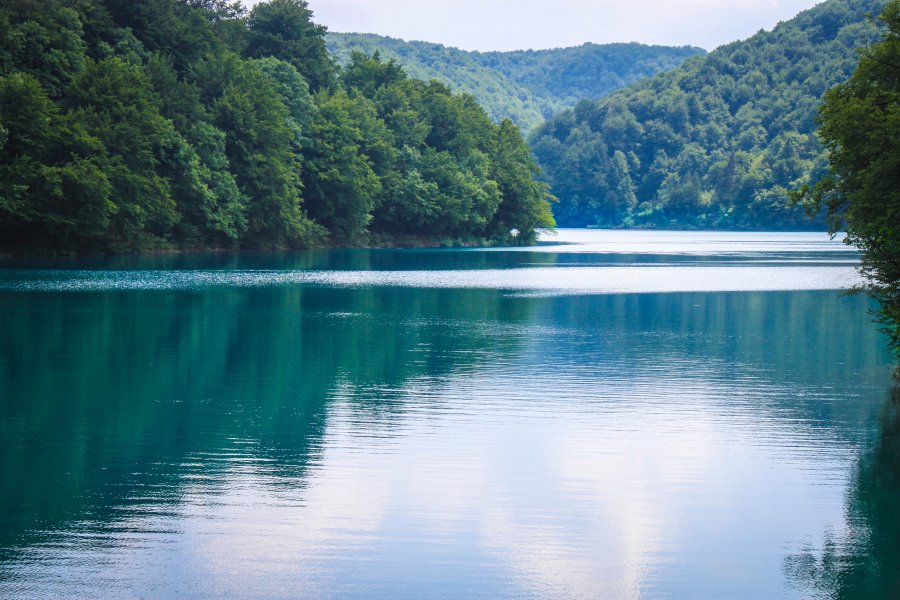 WHAT TO BRING TO PLITVICE LAKES
Mosquito repellent. The upper lakes tend to have a swarm of mosquitos hanging around
Good walking shoes. You'll be walking 6-7 km so leave the flip-flops at home.
Rain poncho, especially if you're visiting during rainy season. I went there in the high-season (June) and it rained a bit.
Sunscreen
Water. You can buy water at the entrances and the ferry stop by the big lake.
Read more about Croatia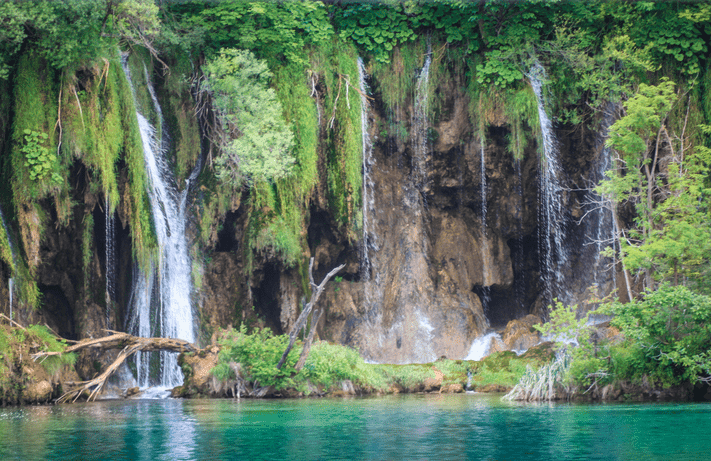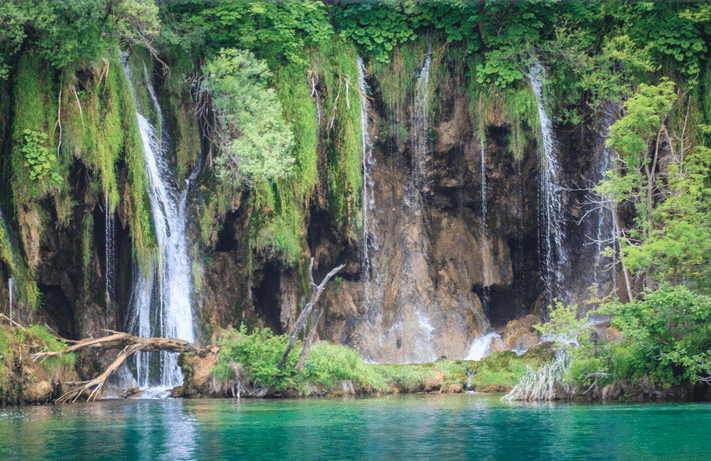 Have you been to Plitvice? Would you go?