Croatia Car Rental: The Ultimate Guide to Renting a Car in Croatia
So, you're taking a trip to Croatia, land of Game of Thrones and stunning natural beauty, and you're thinking about renting a car.
Great idea! '
Croatia is such a diverse country with every town and city having its own unique atmosphere, architecture, cuisine, and mood. You'll want to see all of it. And between these towns is some of the most beautiful landscape in Europe.
From winding rivers to blue lakes and gushing waterfalls. From deep valleys to snow-capped mountains. Taking a car out for a spin and seeing all the beauty of Croatia for yourself is the best way to experience Croatia!
This post contains referral links for products I love. Adventurous Miriam earns a small commission at no extra cost to you if you make a purchase through my links. Thank you for your support ♡ Learn more
Croatia Car Cental – Best companies
I've traveled with bus, tour companies and car in Croatia, and my favorite was by car.
On the last trip, we rented a car in Croatia because it gave us the freedom to choose our own route and at our own pace. Not to mention that Croatia's roads (especially along the Dalmatian coastline) will make you want to stop every minute for photos.
I recommend checking out Discover Cars –  just go for the best available price! At the moment this is the best deal finder for rental car companies in Croatia.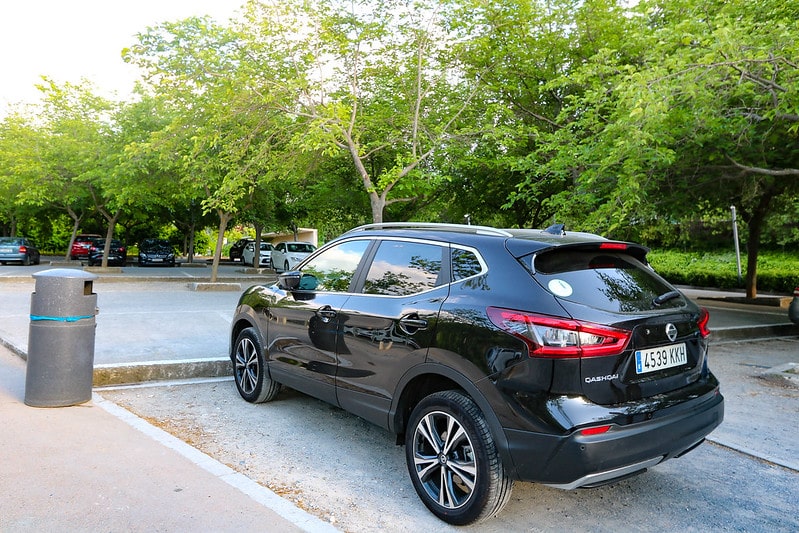 Best Car Rental Company:
DISCOVER CARS
When booking your car rental online, I recommend Discover Cars. They search both international corporations and local companies, so you get the best deal.
Facts About Driving in Croatia
Speed Limits
First thing to know, if you're coming from the US or the UK, is that Croatia uses km/h rather than mph. This can take some getting used to, but it's fine. When you rent a car, its dials will read km/h and so will all the road signs, so you're good!
When you're in a town like Dubrovnik, or any populated area, the maximum speed limit in Croatia is always 50 km/h. The police and cameras have a tolerance of 10%, meaning you're probably fine if you're driving a little over – anything up to 55km/h.
Croatia does have fines for speeding, and those fines go up depending on how much you were speeding by! If you're 10km/h over the limit, you'll be fined 300kn, but for 30km/h over the limit, you'll be hit with 1000kn. So behave!
On freeways, the speed limit is 130km/h; on motorways it's 110km/h, and if you're on a country road it's usually 90km/h.
Which lane is used for driving?
In Croatia, they drive on the right side of the road, left side of the car. All countries in Europe, excluding the UK, do. So, if you're coming from the UK, this will also take some getting used to, but driving in Croatia is generally very relaxed and the country has a lot of open roads for you to get used to the switch.
What's it like to drive in Croatia?
It's fun! Renting a car in Croatia will be a great experience, I promise! Driving anywhere new can be a little nerve-racking at first, but there's nothing like driving the country roads. The only thing to note is the cities.
Traffic is kind of bad there. When you're driving into Split or Zagreb, it's probably best to park your car at the edge of the city and catch a bus into the centre. But driving in big cities is awful everywhere, isn't it? It's driving between the cities that's the real bliss!
Croatian drivers can have a little road rage at times but never anything dangerous (and nothing like drivers in Montenegro or Albania!). When you're on the open country roads, driving across valleys and hills, there's nothing else like it.
Read next: 24 Amazing Things to Do in Croatia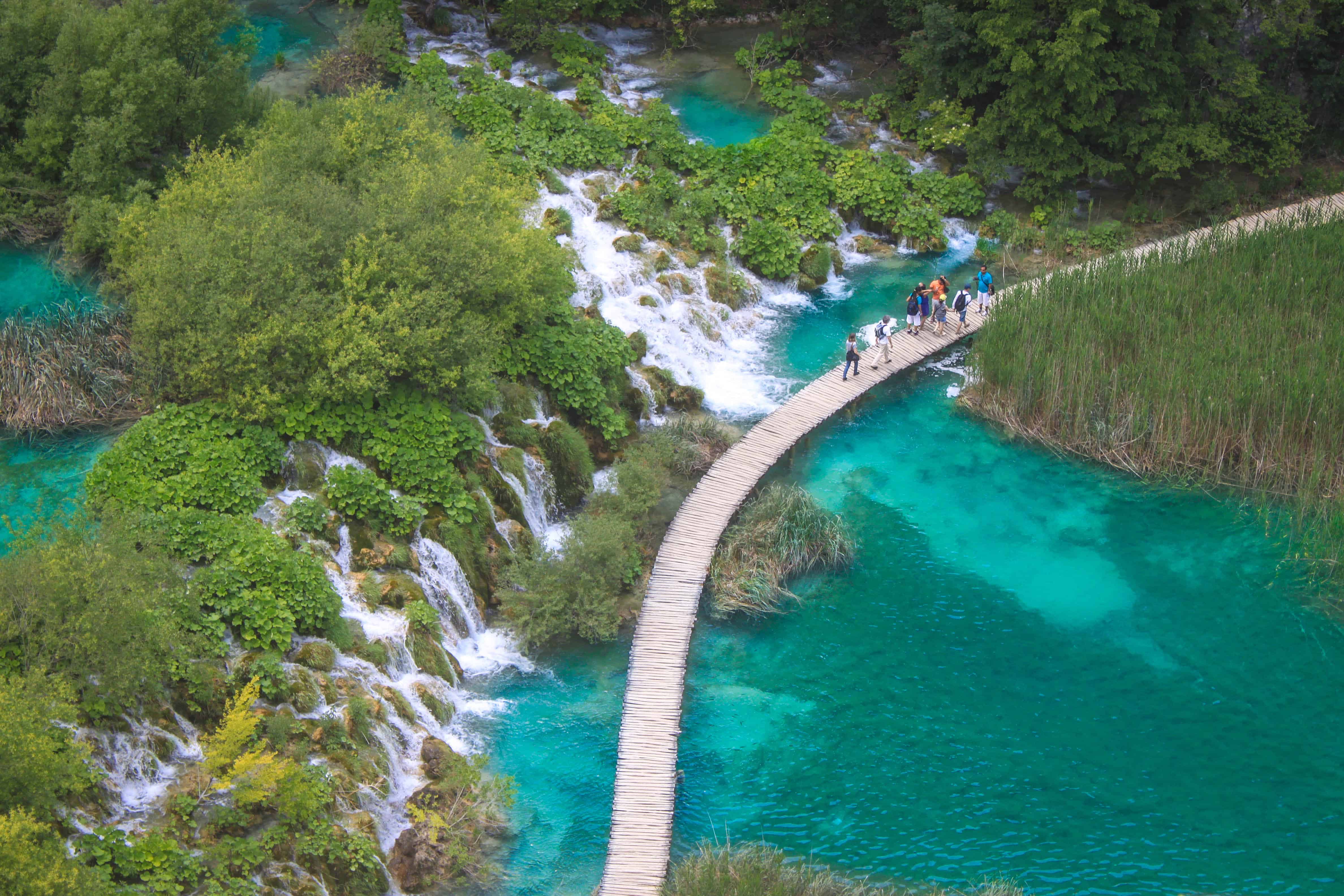 How to Choose the Perfect Car in Croatia
Before renting a car in Croatia, there's a few things you need to consider first:
Are you going on a short trip or a long road trip?
The longer the road trip, the sturdier you'll want your car to be. For a short trip of a few days, hopping between towns and cities, a small economy car is fine.
But if you'll be on the road for over a week, relying on your car for everything, you should consider something bigger, maybe with six gears and a bigger fuel tank.
Read next: 12 highlights of Istria – Croatia's most amazing region
Manual or Automatic?
Croatians, like most Europeans, mostly drive manual. If you're coming from the US and you can drive manual, great! If you can't, finding a rental car can be a little more limiting.
You may have to pay extra for an automatic and you won't get quite so many options. But you can still do it! If you're coming from the UK, you're probably fine since everything is manual there, too.
Renting a Car in Croatia
First – you need to book your car rental in advance. Especially if you're visiting Croatia in the high season (June-August). You can't just show up and book your Croatia car rental when you arrive. It's a no-no!
You might be able to pull it off during low season (winter), but I wouldn't bet on it. Plus, renting a car in advance ensures the best price, car model and deal for you, since prices go up during July and August.
Renting a car in Croatia: One-way rental fee
Discover Cars offers one-way rental, meaning you can pick up your car at one location – say, Zagreb airport – and drop it off at another branch in another city or airport.
HOWEVER – the rental fee for this is usually double what you'll pay if you return it to the same branch. Sometimes more than double (ouch!).
So be aware of that before you go ahead with that choice. If you're looking for the cheapest way to rent a car in Croatia, it's definitely best to pick up and return your car to the same location.
Renting a car in Croatia for four days from Dubrovnik airport and returning it there, for example, will cost you around $60. But renting from Dubrovnik airport and returning the car in Pula will cost you $130. If you're okay with the price, go for it! If you're not, consider your journey a little more carefully.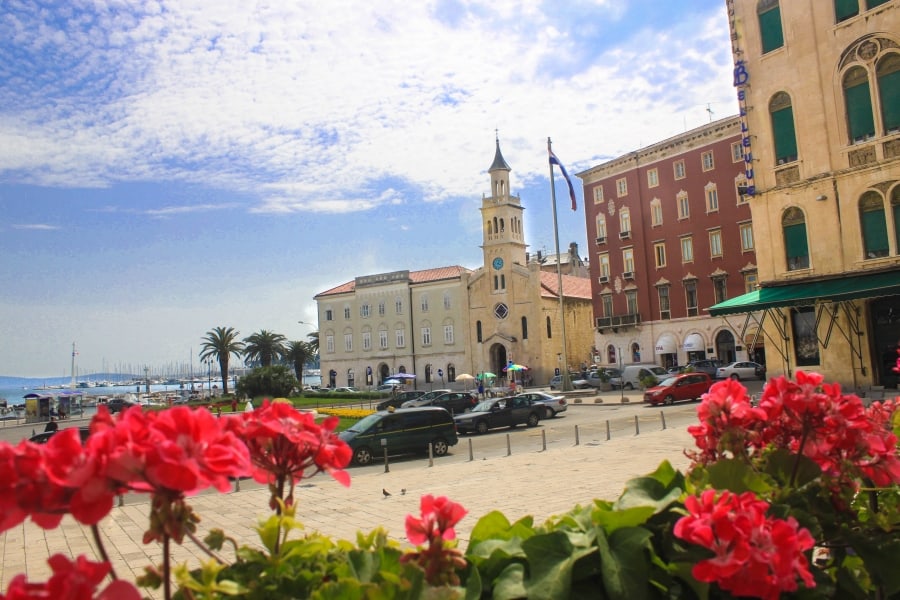 Costs and extra charges
If you've ever rented a car before, you'll know that cost of car rental changes depending on a few factors. And that's all the same in Croatia.
If you go for a budget, economy car you'll save some money. If you rent an automatic, it'll be more expensive than a manual. The longer you rent the car for, the higher the cost.
The big extra charge comes from what I've already mentioned: the one-way rental fee. This will double whatever cost you would otherwise be paying to return the car to the same place.
And, of course, there's rental insurance, which will be sorted at the rental place when you go there and added to the total cost of the rental.
Car theft is basically non-existing in Croatia, so you don't need that insurance for renting a car in Croatia. But I recommend the damage insurance, which covers any external scratches or even damages in a car accident.
One last thing is the slight extra insurance change for taking a car on a ferry, but I'll cover that in a moment.
Read next: Croatia Travel Guide | Everything you need to know
Minimum age
You have to be at least 22 years old to rent a car in Croatia. However, renting a car in Croatia is possible if you're under 22, but you'll need to pay an extra €25 as a 'young driver' surcharge.
Taking the car on the ferry
Croatia has A LOT of beautiful islands – some big and some small. Some you can definitely take a vehicle to and then explore with your Croatian rental car.
To do that, you'll need to take a ferry, and this does involve a little extra money on your insurance when you go to Sixt and rent your car.
The extra insurance charge for taking the car on the ferry is €17, which isn't a huge amount, and then you're free to take as many ferries as you like!
Documents You Need for Croatia Car Rental
All you need is your driver's licence.
If you're coming from a European or an English-speaking country and your licence is written using roman characters, you're good to go! You won't need an International licence to drive a car in Croatia unless your licence is written in Japanese, Korean, or Chinese – anything non-roman, basically.
You'll also need a credit card (like a VISA or MasterCard) to rent your car, not a debit card. Just for insurance purposes. So, make sure you've got an active credit card before you rent.
Do you need a special border-crossing card to enter other countries?
Yes. The two most common countries to drive into from Croatia are Montenegro and Bosnia. For both of these, the rental company will automatically provide you with a green card. This card covers your insurance for both of these countries.
You don't need any other special documents or insurance. If they offer you extra insurance, just say no. You don't need it.
Just keep the green card with you; it's all you need! If the rental company start insisting on extra insurance (because it's in their professional interest to charge you more), just stand your ground and say no. The green card is all you need.
So, when to visit Croatia?
Much like the rest of the countries in the Balkans, the heat at the height of summer can be overwhelming. It's far too hot to go, so definitely avoid July and August if you can.
The best time to go is the early summer months of May and June, and the early autumn months of September and October.
If you go during these months, you'll find that the flights are cheaper, the tourists are fewer, and the temperature is perfect.
Read next: The Ultimate Balkan Travel Guide
You can swim in the sea and the lakes, wander the beaches, and hike the hills with enough sun on you to keep you warm but not so much that you'll feel uncomfortable and dehydrated.
Given just how beautiful this country is, and how much time you'll spend walking – and driving – outside, it's best to avoid the colder months and the peak of summer.
Essential packing list for visiting Croatia
As I've mentioned, Croatia is blistering hot and humid at the peak of summer, and perfectly warm in the spring and autumn months. So packing is going to consist of a lot of light, breezy clothes, and sturdy shoes ideal for lots and lots of walking.
I've made an in-depth and detailed packing list for the Balkans to look at and follow closely. But the main things to consider are some sturdy walking shoes that can be used for every occasion – from city walks down cobbled streets to light hikes over the grassy hills.
When you're relaxing and not pushing yourself on a big walk, make sure to pack some flip-flops or sandals. And pack plenty of sunscreen. Here are a few must-have items for any road trip:
Why a road trip in Croatia is the best!
Because Croatia is, hand-down, so amazing! That's the main reason, honestly. There's so much beyond the major cities of Split and Dubrovnik that you can't see as easily if you rely on buses.
Using a car, your journey is in your hands. You can see the best bits of Croatia how and when you like.
You can drive out to the quiet rural area if Istria with your rental car and explore the vineyards and wineries. Istria has so many ancient medieval villages to explore that can't be easily accessed by bus, so take your car!
You can also drive across stunning vistas and rolling hills, past valleys and rivers, to reach beautiful sites like Plitvice Lakes National Park – a UNESCO World Heritage site.
The freedom you get from a car is unparalleled, and you really feel that, more than anywhere else, in a country that has so much untouched, raw natural beauty.
Nothing is off-limits! And since every single bit is worth seeing, you need to rent a car in Croatia and see it all for yourself.
Last, but not least, even if it might sound expensive, renting a car will always be more efficient than taking day tours. The tours are more expensive and they are far less flexible!
There you have it. I hope this answered all your questions about Croatia car rental. And if not, ask me anything in the comments or send me an email.
Croatia Road Trip Itineraries (Istria and Dalmatia)
Dalmatia

(5-7 days)
Split

(stay here)

Dubrovnik

(day trip from Split)

Krka waterfalls

(day trip from Split)

Brac Island (visit Croatia's most beautiful beach – Bol)

Zadar

(stay here)

Plitvice Lakes

(1,5 hour's drive from Zadar)
Fly to Split and base yourself there. From Split, you can take a day trip to Dubrovnik and check out the old city walls and the Game of Thrones locations. Dubrovnik gets really crowded, which is why Split is a better place to stay. Unless you don't mind many people, of course!
After that, a day trip to the beautiful Krka waterfalls awaits. Then the next day, head to Brac island with the ferry. It's an easy trip, and if you don't want to bring your car, you can just take the bus to Bol beach when you arrive. Then continue to Zadar and base yourself there for the remaining time.
Do a day trip to Plitvice Lakes National Park and head there early in the morning to get the most out of the day. Remember to try the rustic peka (bell-shaped dome cooked meat and veggies) in Dalmatia. It's an amazing regional dish!
Istria (5-7 days)
Rovinj

(stay here half of the time)

Porec

(

day trip from Rovinj)

Novigrad

(

day trip from Rovinj)

Motovun

(stay here for a few days and visit Hum, Roc and Buzet)

Vrsar

Labin
Stay in Rovinj, and from here you can explore each of the best towns in Istria. Rovinj is absolutely the best base you can choose, both because it has such a lovely vibe, but also because of its strategic location.
You can head out each day to any of these wonderful towns for amazing food & wine, truffle-hunting, swimming, and more.
To see more of my Croatia posts, follow these links: