Traditional Croatian food you should try (and where to find it)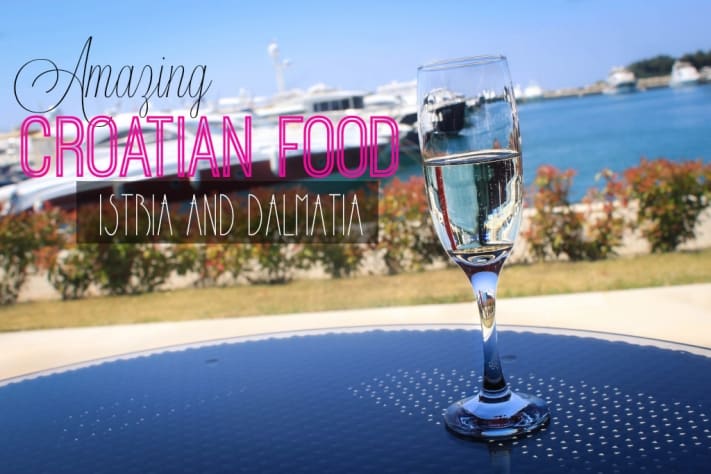 I was recently in Croatia where I spent two whole weeks eating and drinking just about everything I came across. I spent most time in Istria, which is a heart-shaped peninsula in the northwest corner of Croatia. This region is bursting with gastronomy, beauty and heritage, but for foodies it's more specifically known for its olive oil, honey, wine and truffles.
Every year, food-lovers flock here to have a culinary experience, and honestly guys, after having been there I totally get it! I was simply AMAZED by the Istrian food; no exaggeration needed. If you're looking for a gourmet experience, then you should head to Istria.
Although Istria is the place to go for gourmet food, you shouldn't miss Dalmatian food. Dalmatia is a narrow coastal region in Croatia, stretching from Rab island to Kotor Bay in Montenegro. Aside from great seafood, this region's signature dish is peka, which is a blend of vegetables and meat sprinkled with herbs, drizzled with olive oil, and then baked to perfection under a bell-like dome. If you like lamb, this is an absolute MUST-TRY!
Read next: The ultimate guide to Croatia
This post contains referral links for products I love. Adventurous Miriam earns a small commission at no extra cost to you if you make a purchase through my links. Thank you for your support ♡ Learn more
– PRŠUT –
Ok, so let's get started…
One of the things I really loved about Croatian food is the pršut, which is salty paper-thin sliced ham. It's not smoked, only dry-cured and treated with sea salt or seasoned with natural spices like pepper, rosemary and garlic.
You eat it as an entrée .. There's salty ham and there's cheese, olive oil, bread and of course.. wine. I love how unpretentious this dish is. You just eat with your hands.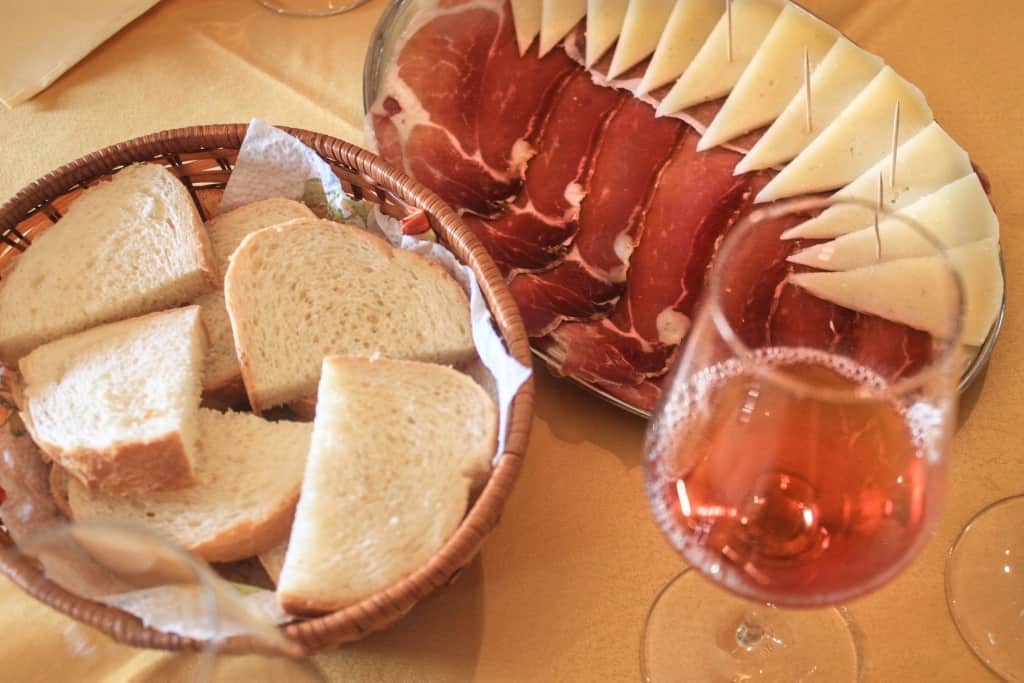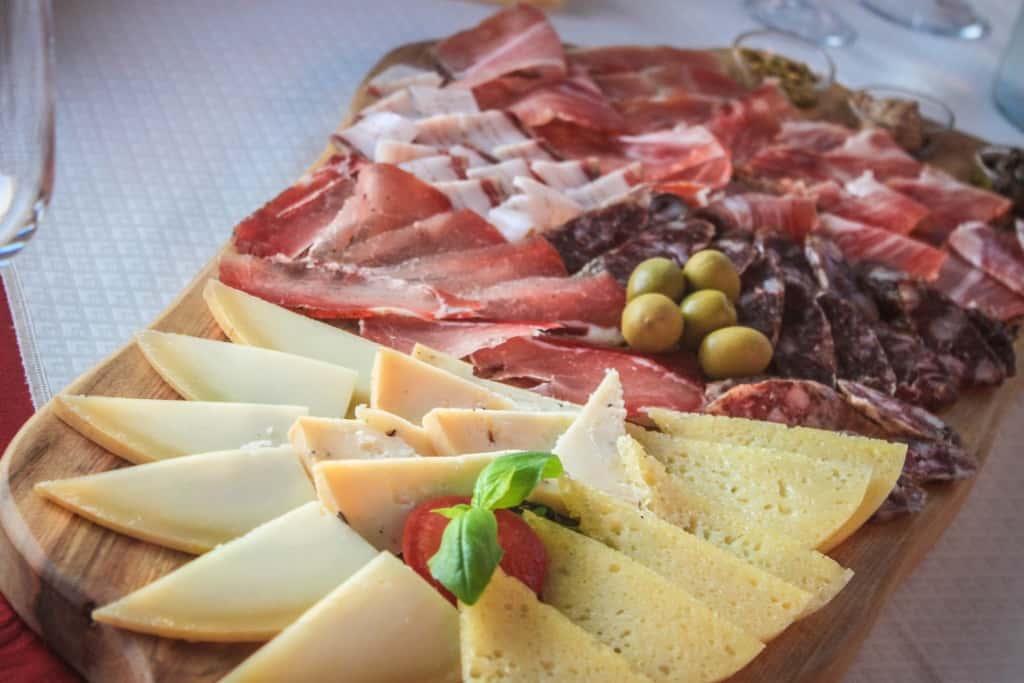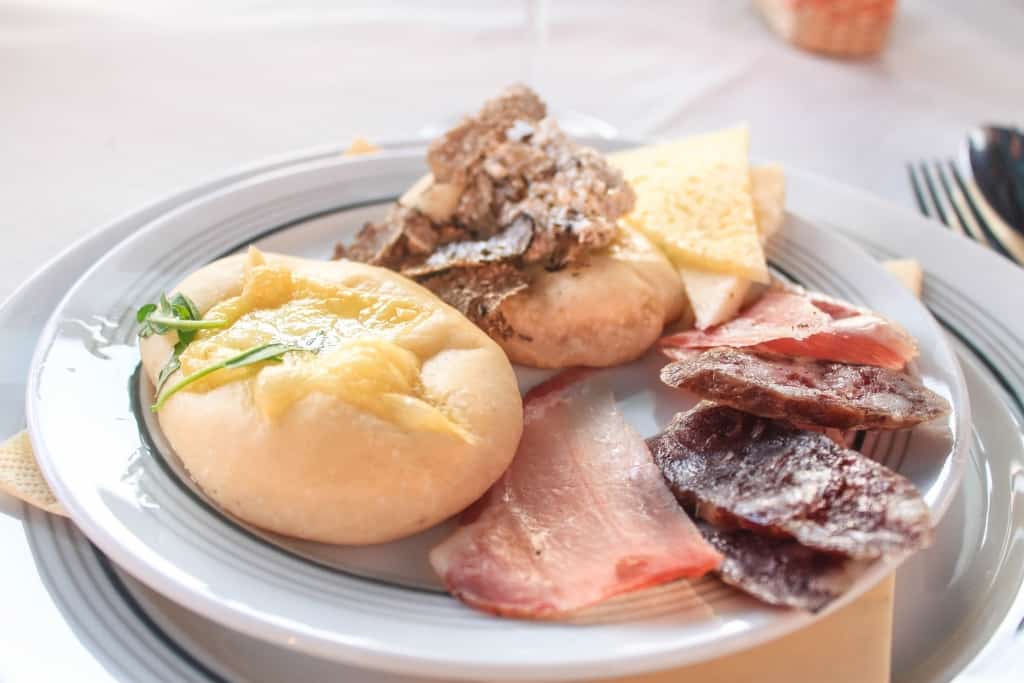 Restaurants with great pršut
– SEAFOOD –
Croatia is by the sea so seafood is an indispensable part of the cuisine. Since my dad is a fisherman, I've had seafood and fresh fish at least once a week growing up. I know quality when I see it, and Croatian seafood definitely passed the test.
Aside from the fact that I had oysters for the first time (big milestone btw as I have an issue with jelly-textured LIVE food), I was really impressed by the sardines I had. Sardines, you ask? Why yes!
I was in two different restaurants, one in Fažana and the other in Labin, and they both served deconstructed sardines. Just look at this first photo below. There's nothing canned or boring about these sardines.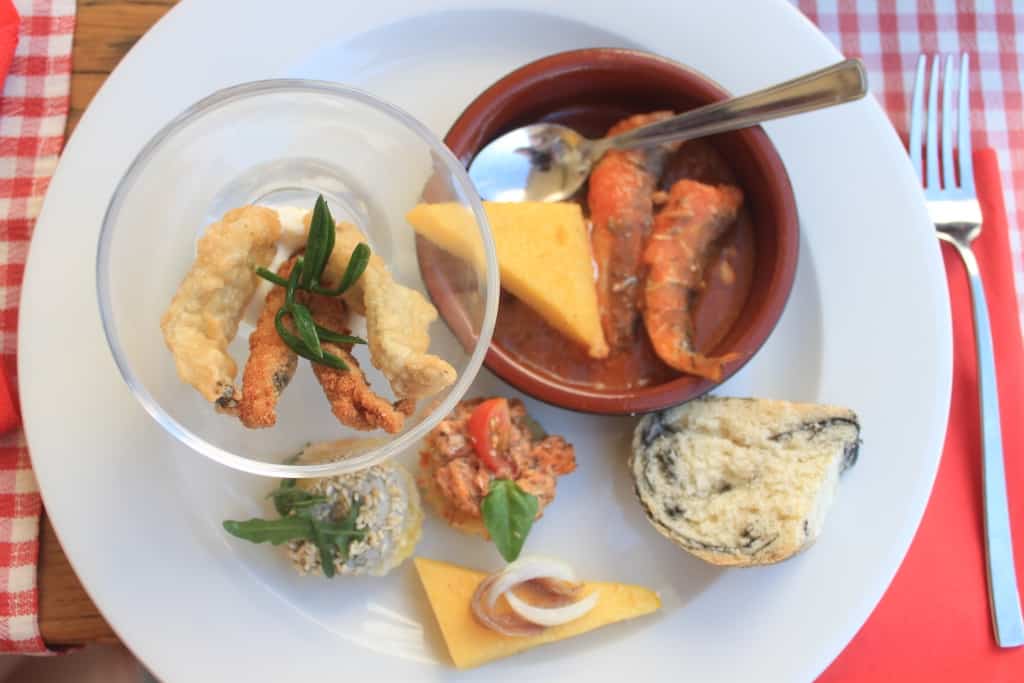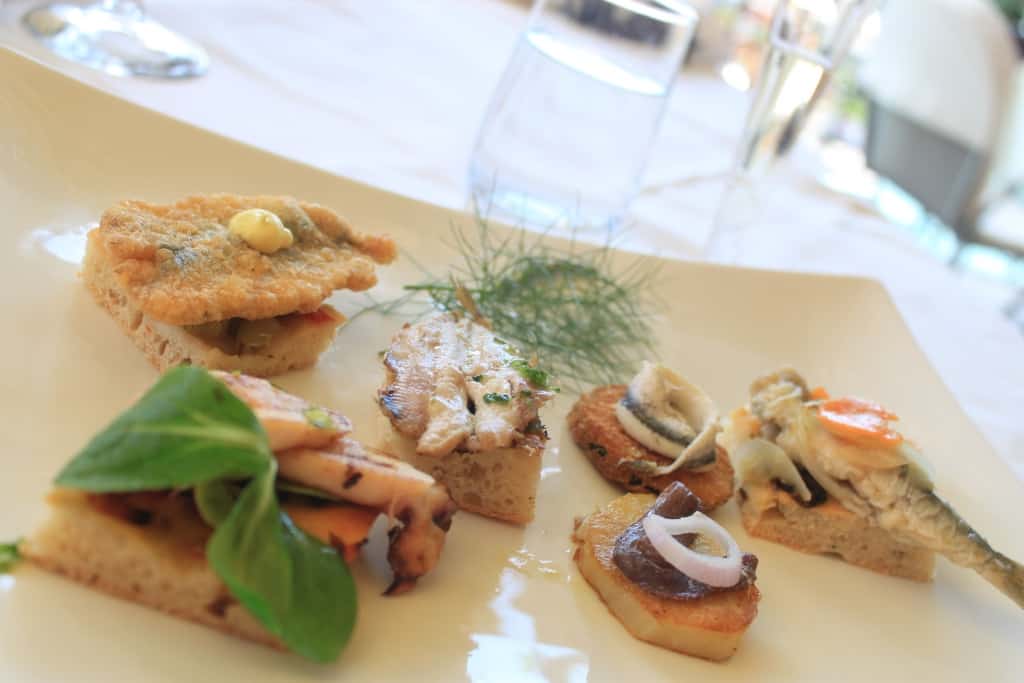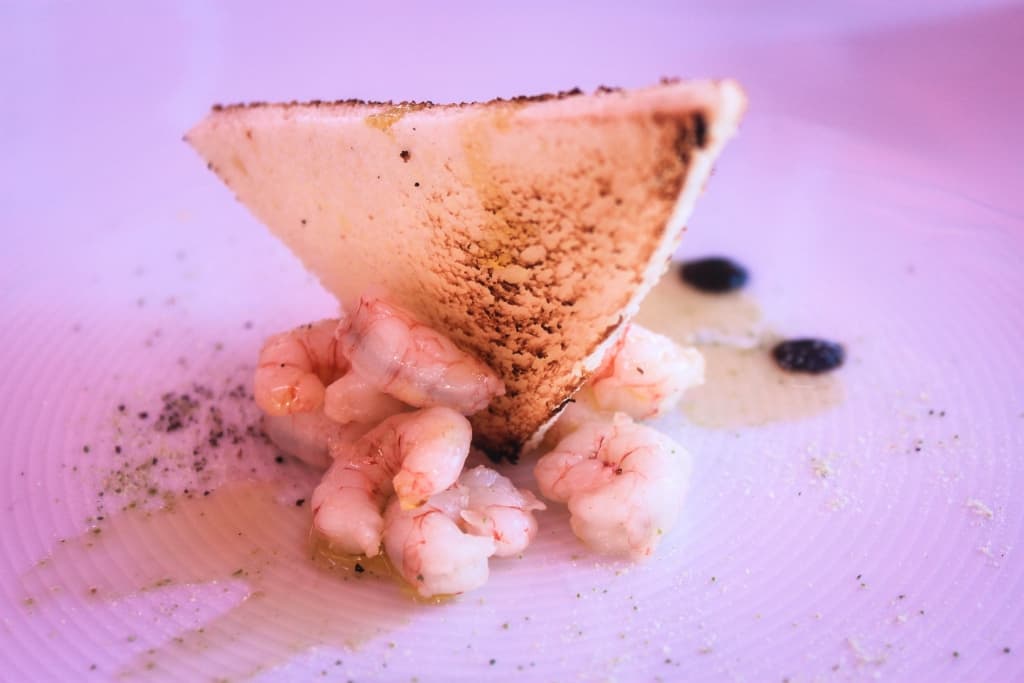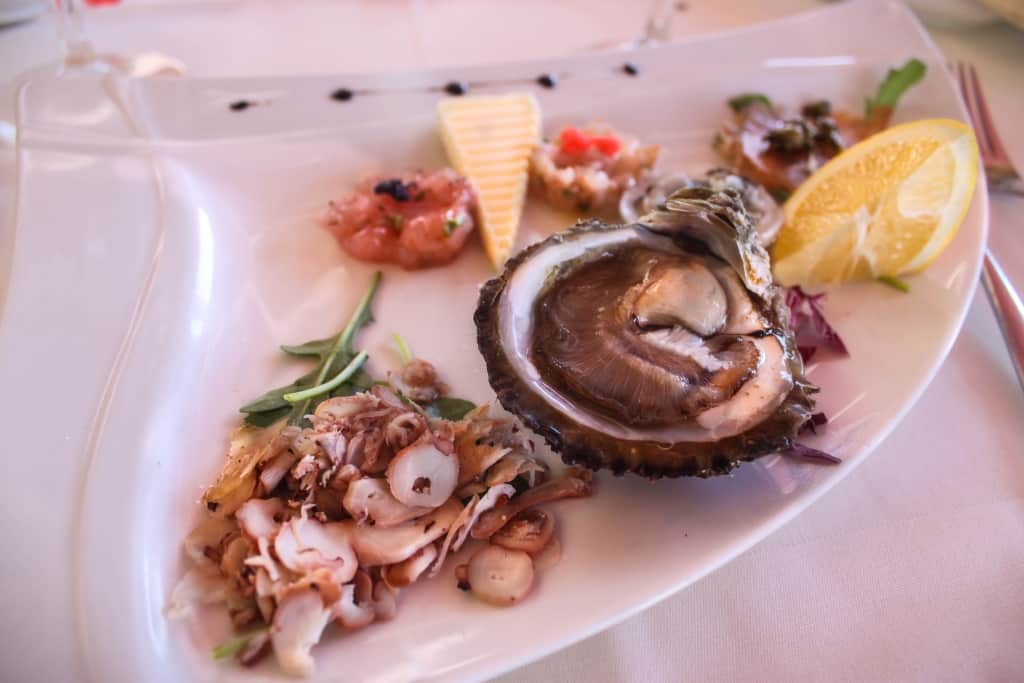 My first oyster —> Don't let my questionable face fool you. It was actually kind of nice once I got used to the texture.
Thanks to Ilkka for immortalizing this precious moment.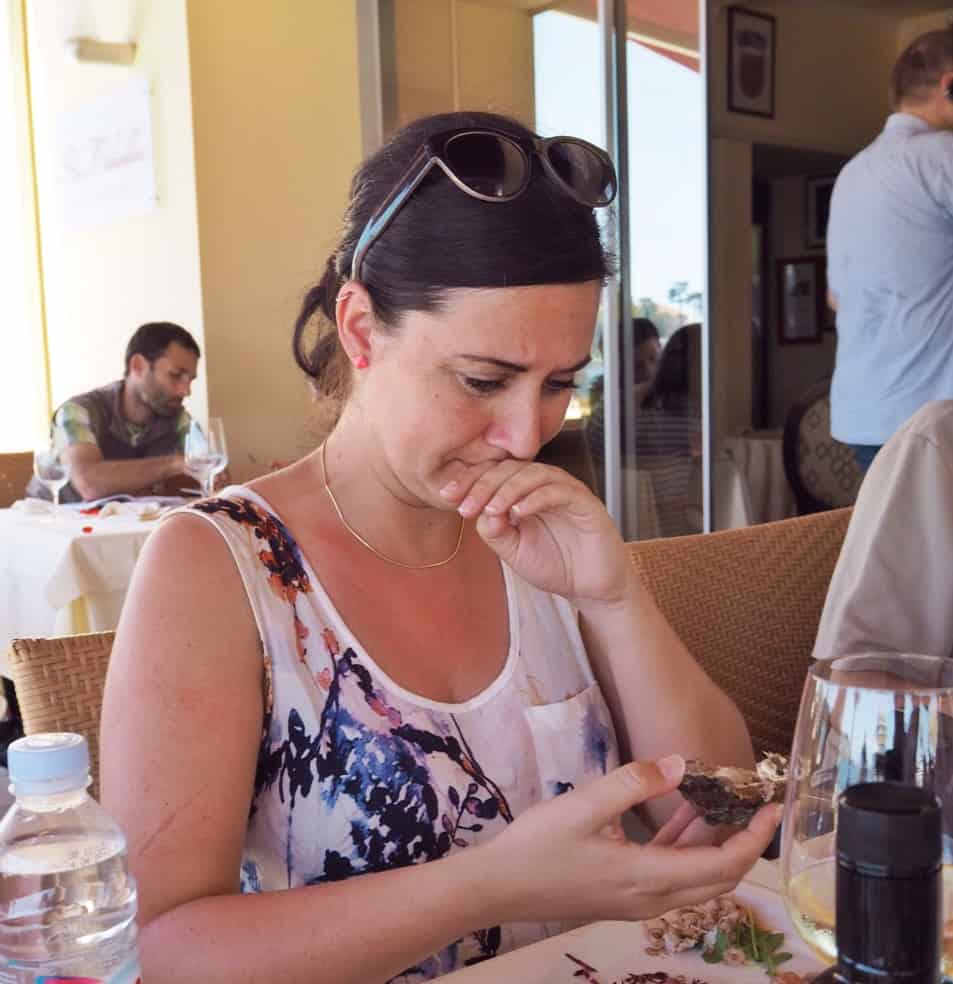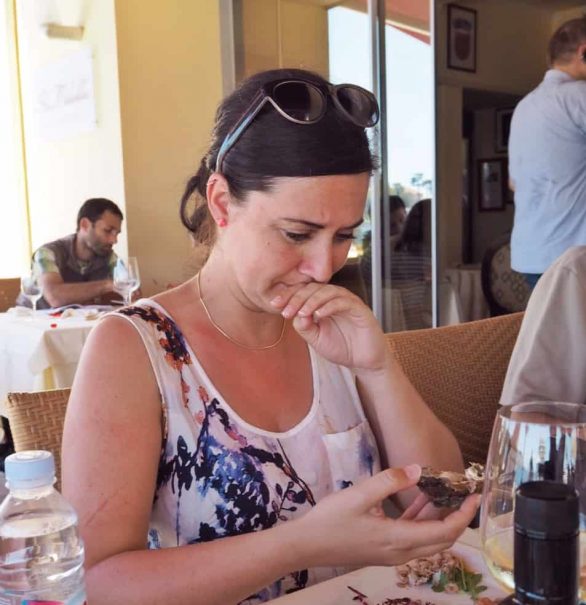 Restaurants with great seafood
– TRUFFLES –
Probably the most popular ingredient in Croatian cuisine: truffles. There are many species of truffles, of which only nine are edible. Mostly though, you distinguish between the white and the black truffle.
It's hard to explain how it tastes, but I found it exquisite, aromatic and slightly garlicky. At the same time it's quite the versatile ingredient. As I discovered, you can basically put truffles in any dish. In scrambled eggs, pasta, risotto, bread, sauce… the gastronomic possibilities seem endless to a foodie like me.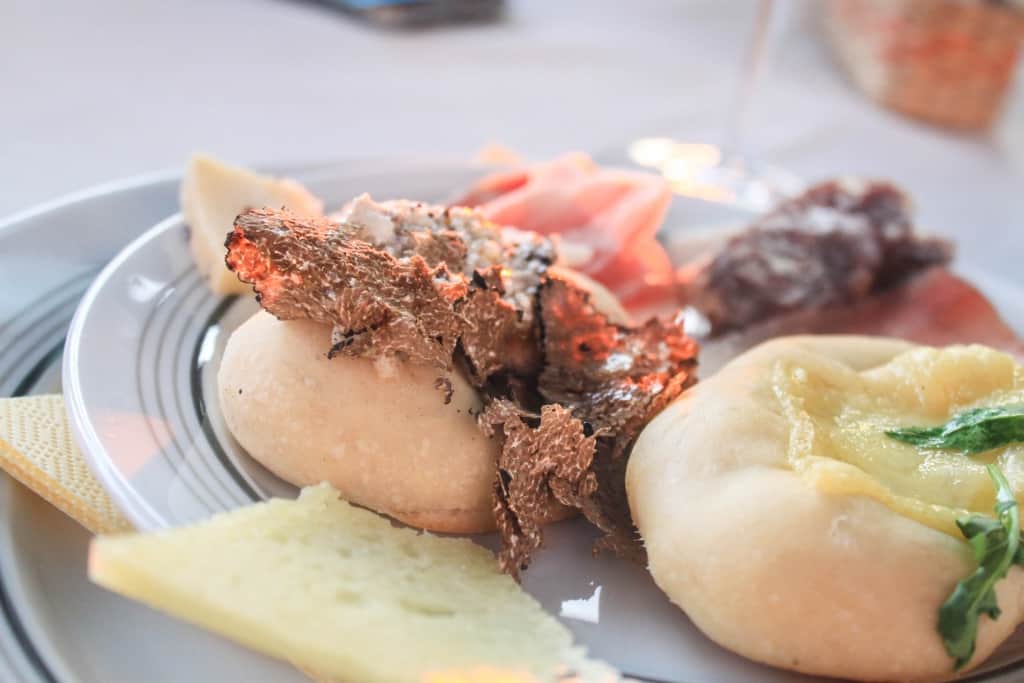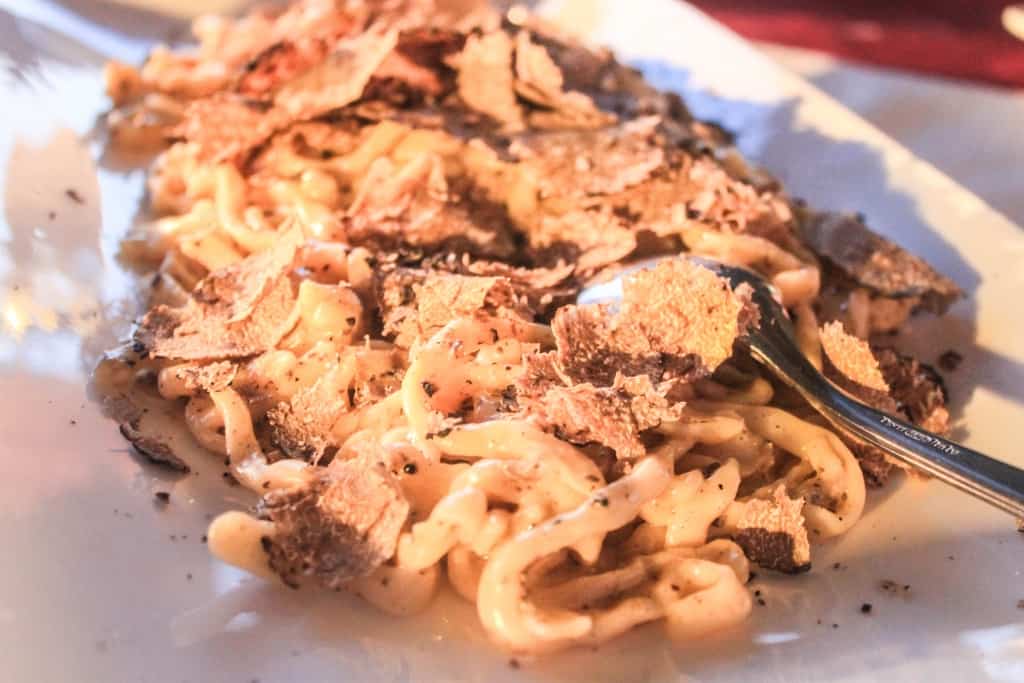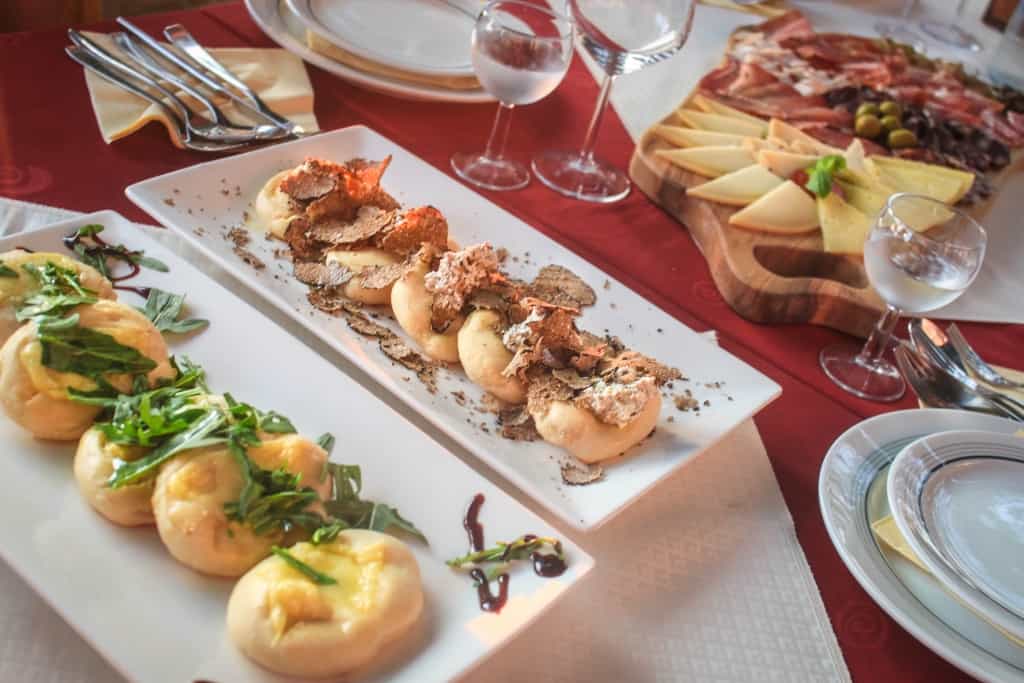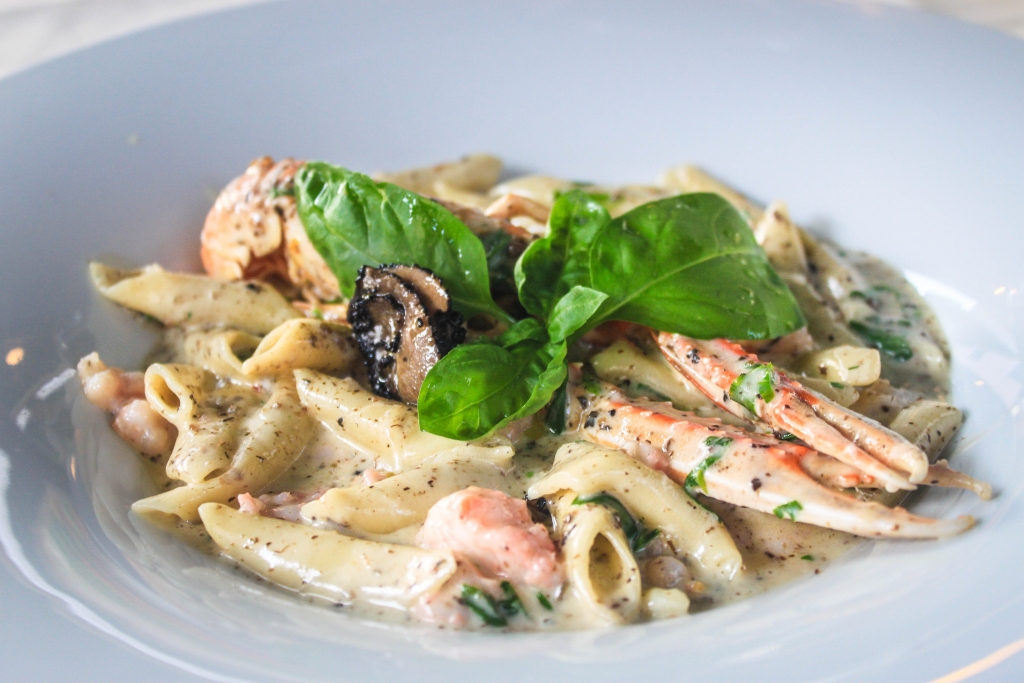 Restaurants with amazing truffles
Find more Istrian restaurants that serve truffle here.
– OLIVE TAPENADE –
Although I'm not a big fan of olives, I somehow still like olive tapenade. Tapenade is a type of dip or spread used in Italian cuisine, and is usually served as an appetizer. Here, I'm having it on home-baked bread together with wine. I highly recommend trying it. It's delish!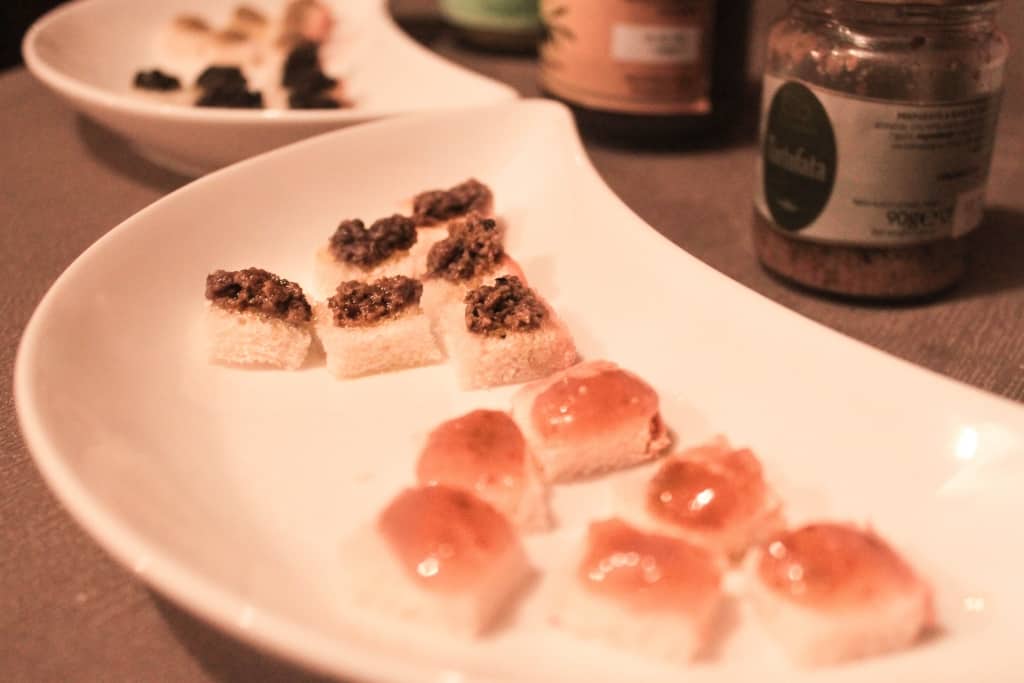 – RISOTTO –
As I was busy stuffing my face with seafood and truffles in Istria, I decided to have some risotto as soon as I reached Dalmatia. You can find risotto everywhere in Croatia, but I only had it in Zadar, where it was really good. It's definitely worth a try if you ask me.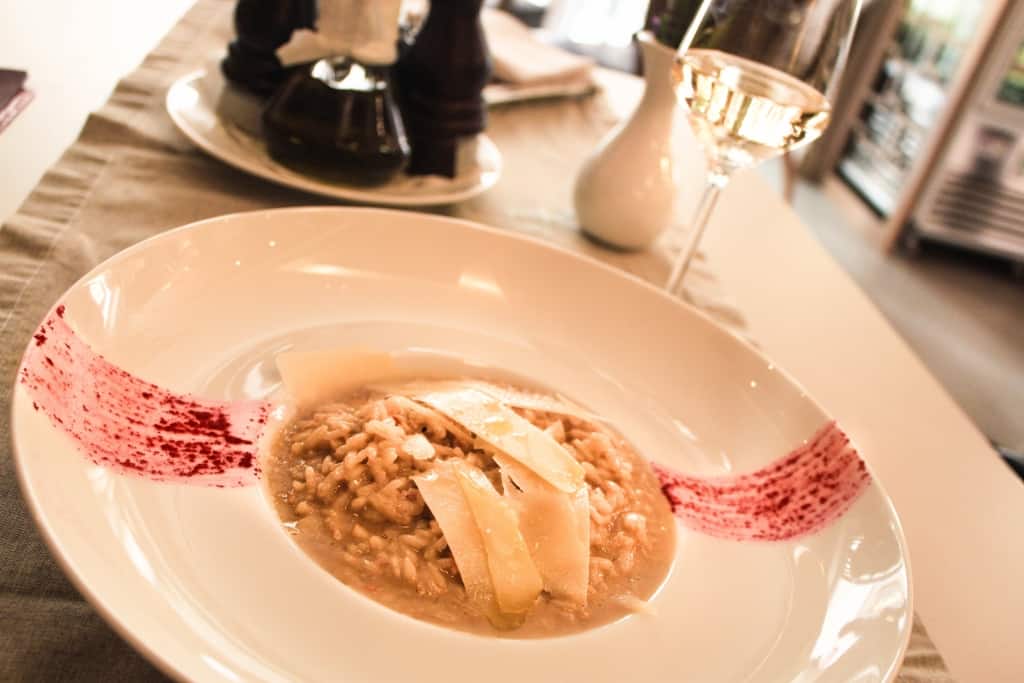 Restaurants with good risotto
– GNOCCHI –
Ah, the gnocchi. In Zadar, I went to Bruschetta Restaurant by the sea promenade because the restaurant is known for its gnocchi with squid ink. I couldn't really taste the difference, but it was fun to try a different type of gnocchi.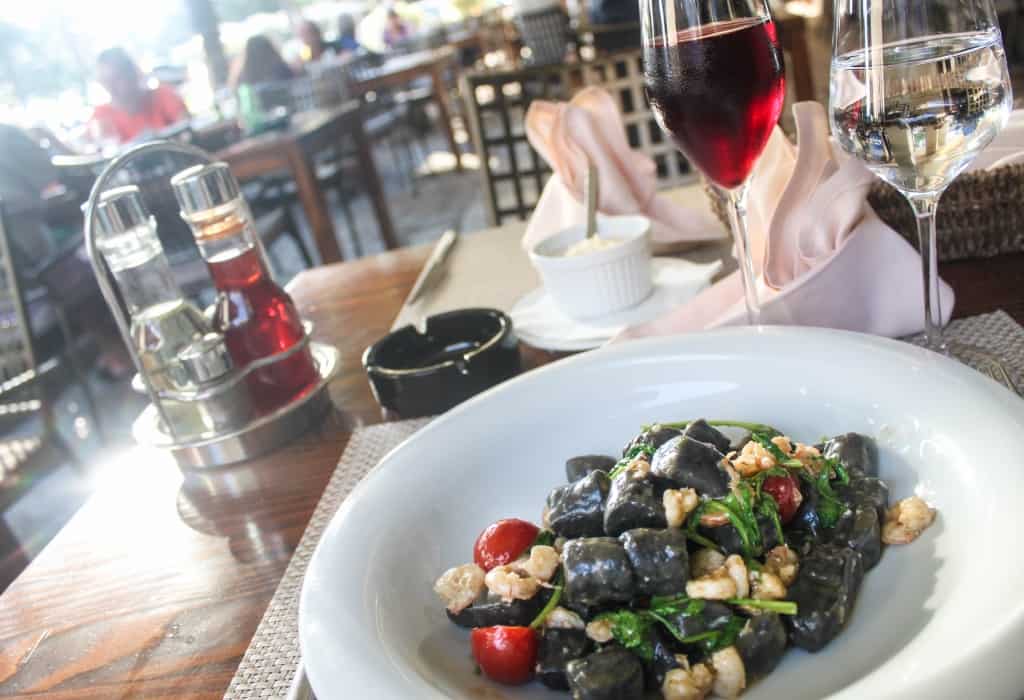 Restaurants with gnocchi
Zadar: Bruschetta Restaurant
– CRISPY PIZZA –
Thin, crispy pizza and many choices of topping. Oh yeah, Croatian pizza is awesome! It's similar to Italian pizzas, which are some of the best in the world. This is not just greasy fast food. Seriously, Croatian pizza is a culinary meal that should be on your must-try list.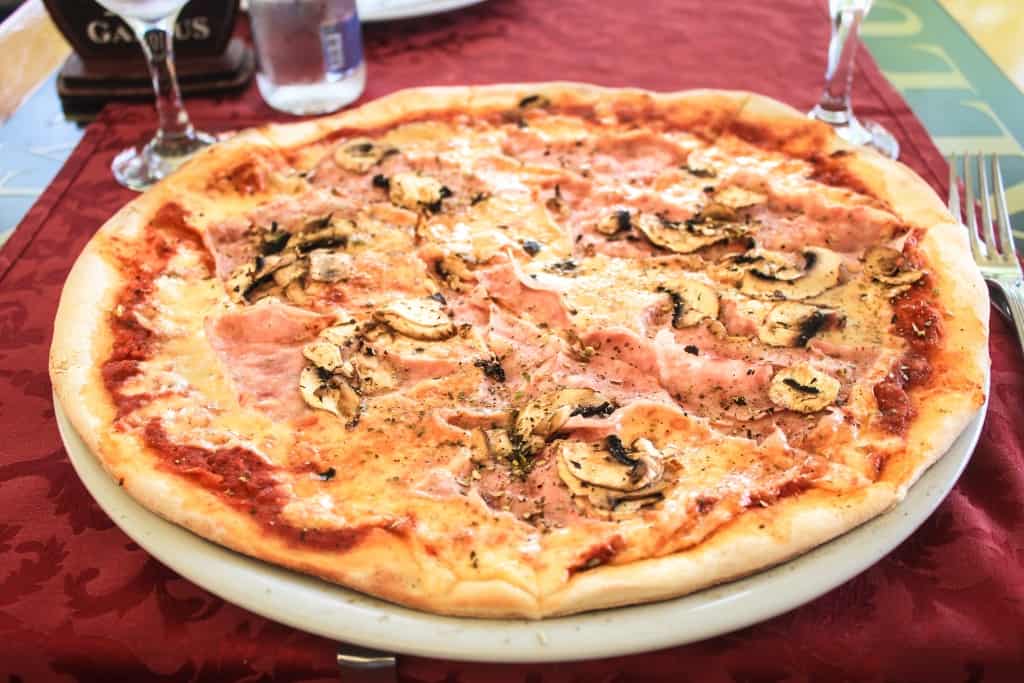 – FRESH SALAD –
There's nothing like a fresh mixed salad when it's 35 degrees outside. This dish is probably more Greek than Croatian, but it tasted great nonetheless. You can never go wrong with a chicken, mozzarella and avocado salad.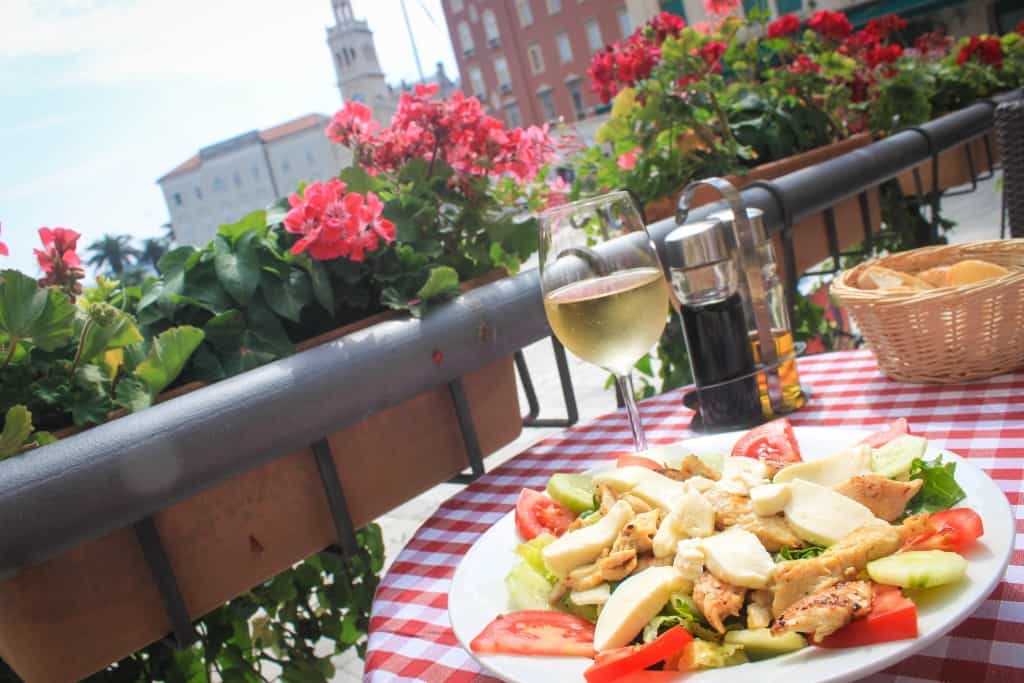 Restaurants in Split
-THE ICE CREAMS –
Well, I'm not saying you should get on a plane to Croatia just for the ice cream. But if you're there, you simply must try one. The flavor is much more intense than regular ice cream, plus, it's not made from cream, but on yoghurt, which makes it low on calories – win-win. It's SUPERDELICIOUS.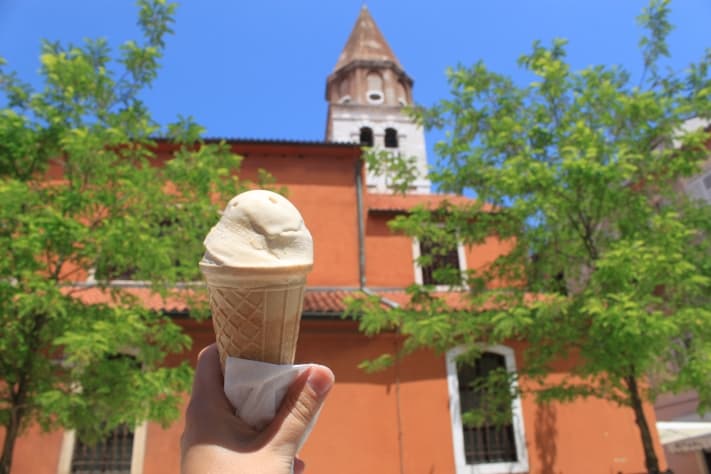 You can buy ice cream everywhere
– HONEY –
Honey has been used in Istrian households as food and medicine for centuries. Istria produces acacia, chestnut, sage, and meadow honey, flavoured honey, walnuts, hazelnuts and almonds in honey, honey sweets and honey brandy.
We went to a honey producer close to Motovun and tasted different kinds of honey. It's high quality and has a surprisingly amount of different flavors.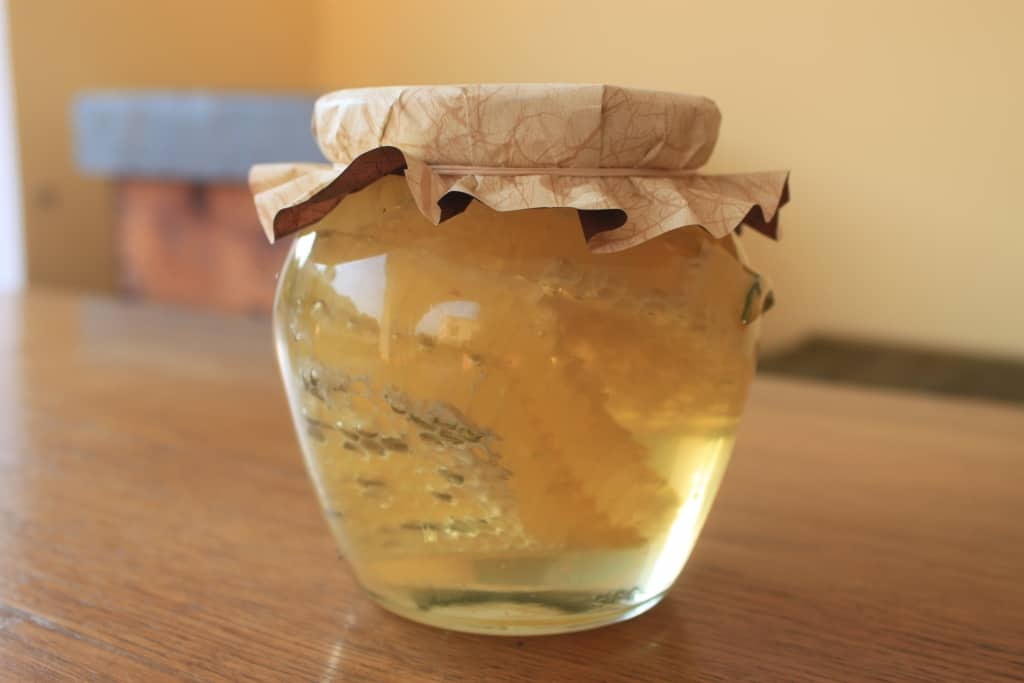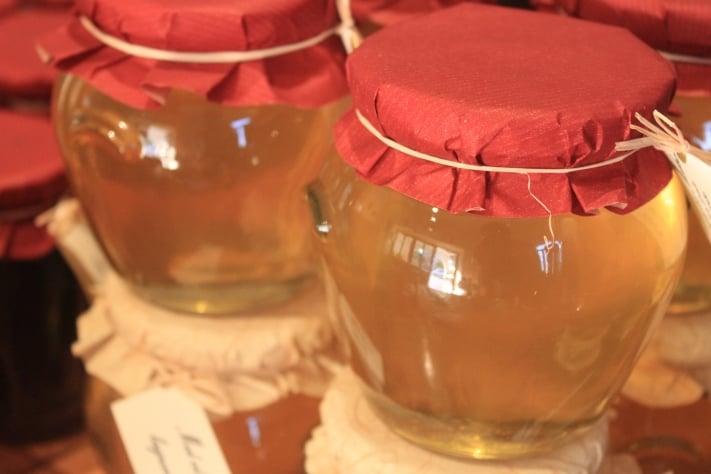 Honey tastings
Livade: Medea Honey Products
– DRINKS & WINERIES –
If you're a wine lover like me, you'll simply love Croatia. You'll be surprised how many vineyards and wineries there are in Istria, and many of them are open for wine tasting. In Istria you can find delicious wines like Muscat (my absolute favorite), Teran, Merlot, Mavasia and many others. They have lots of great wines in Dalmatia, too.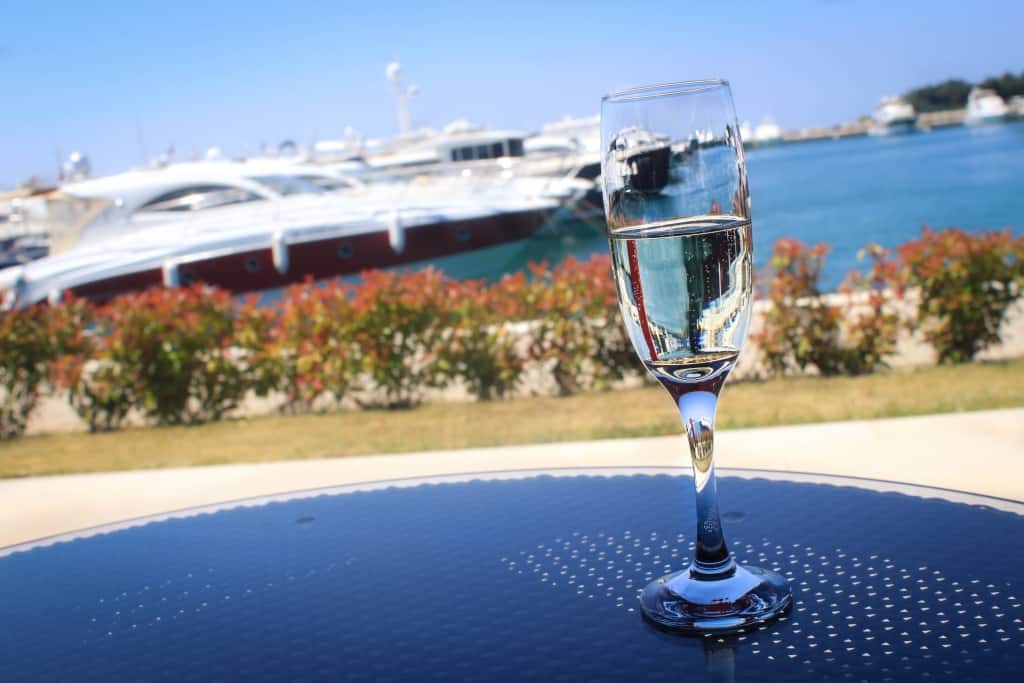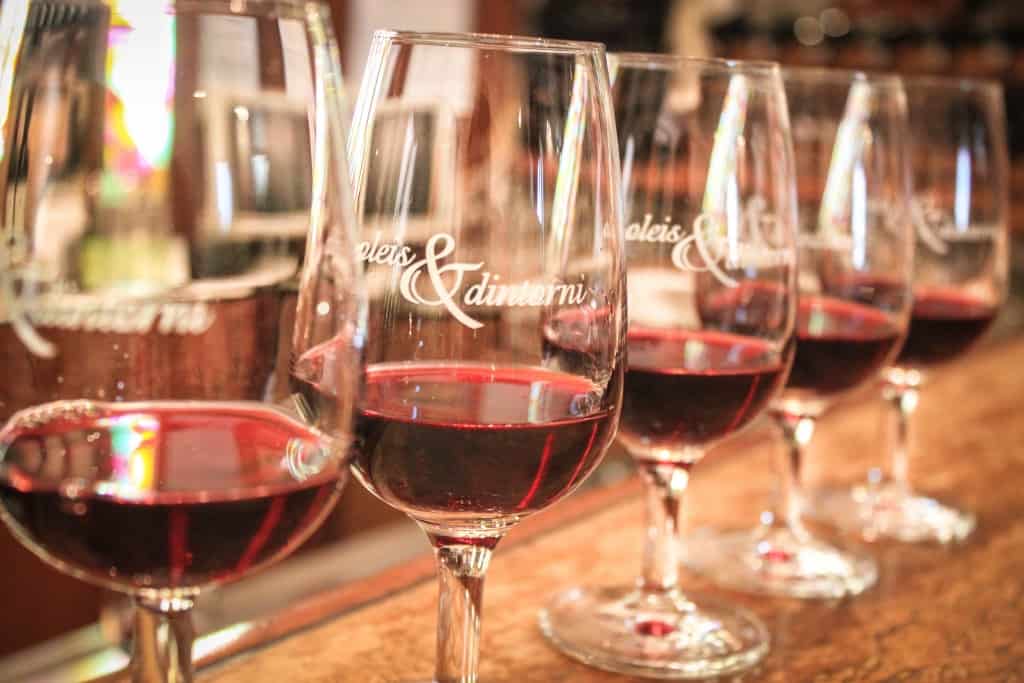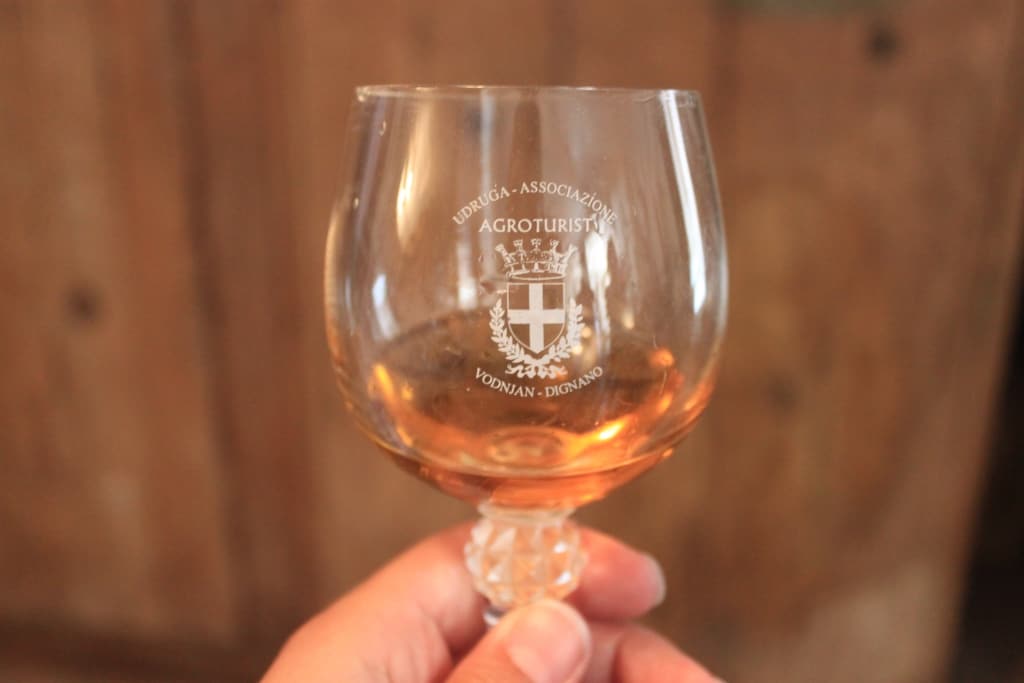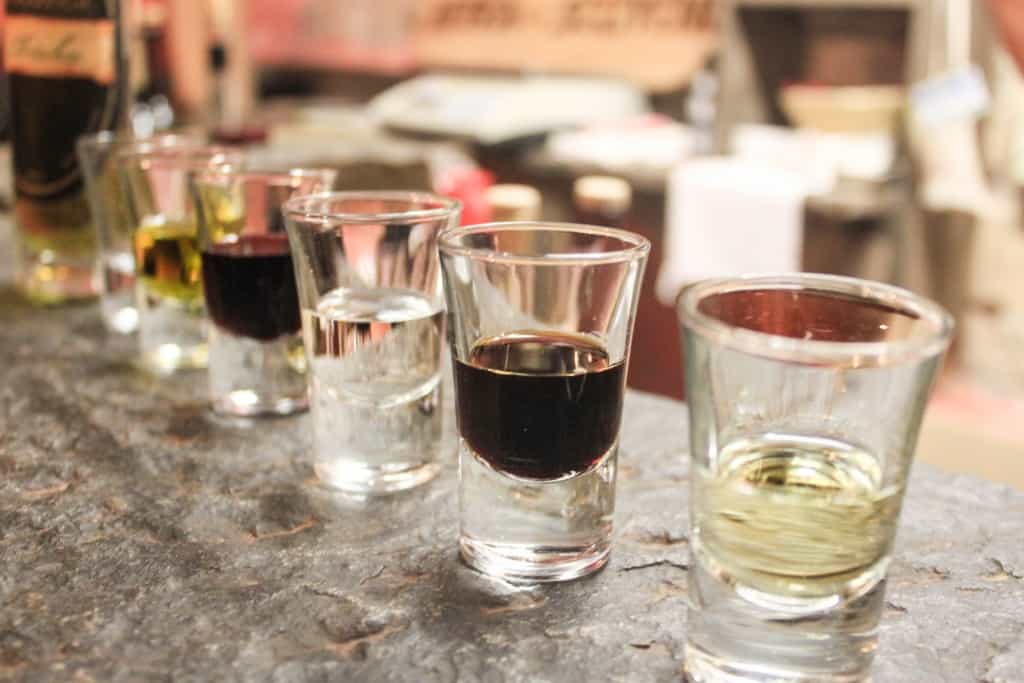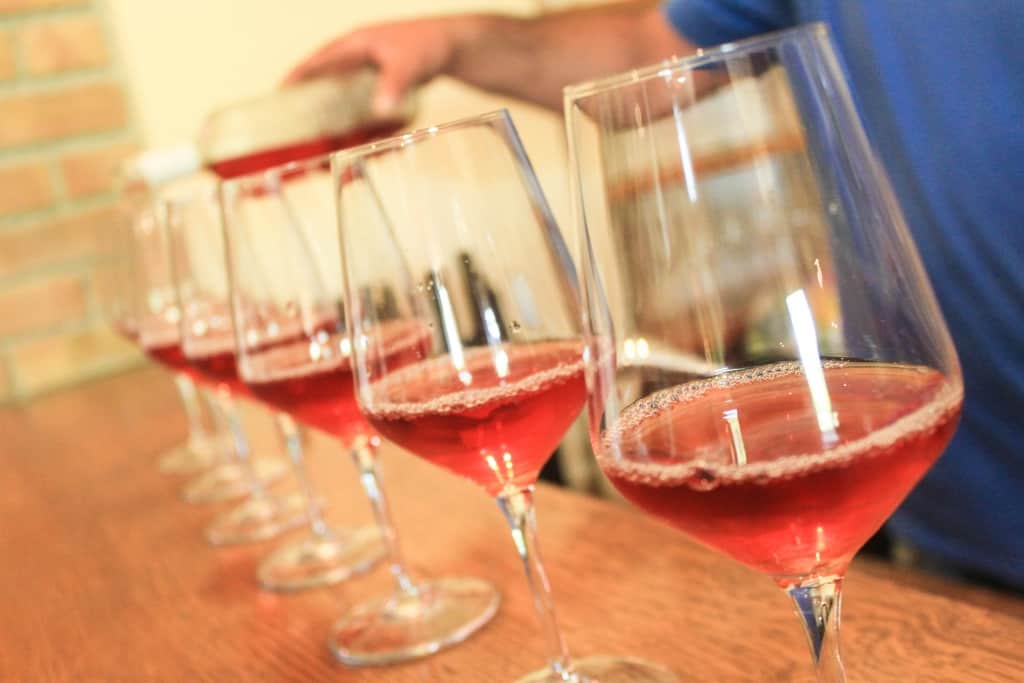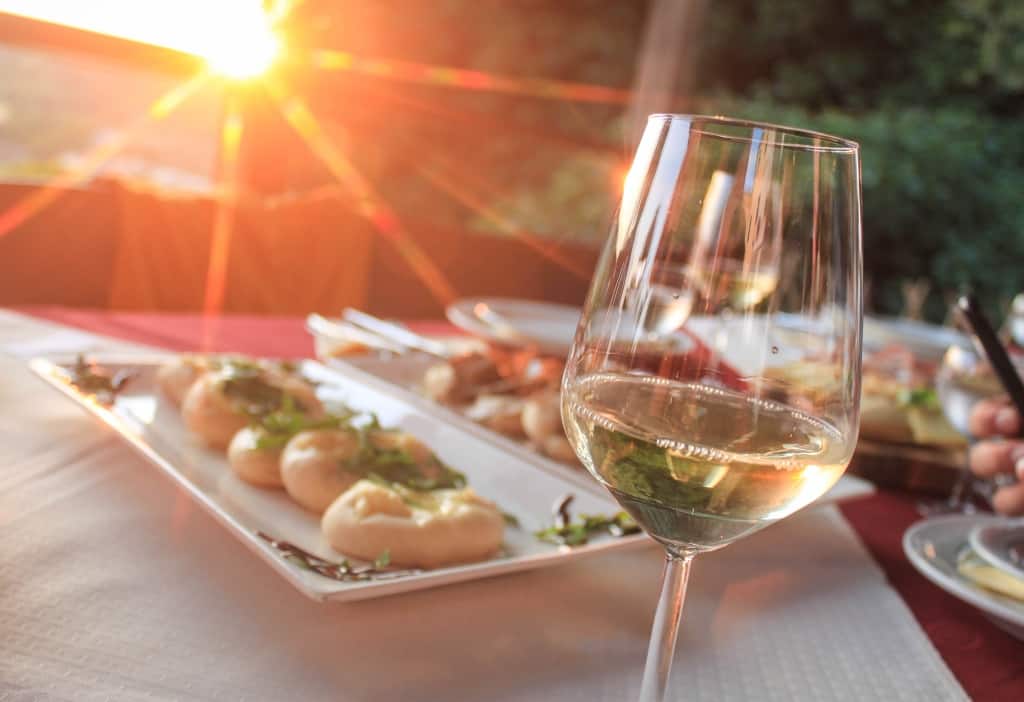 Wineries
Drinks
– OLIVE OIL –
Istria is famous for having some of the best olive oil in the world so olive oil tasting is simply a must when you're in Croatia. I discovered that good quality oil smells like freshly cut grass on first sniff, a light texture and a decidedly peppery flavour.
You can have olive oil at almost any restaurant, but if you want a pure and outstanding bottle (or two) to take home then head to Vodnjan. I had an olive oil tasting at Brist and I loved the taste so much that I bought three bottles.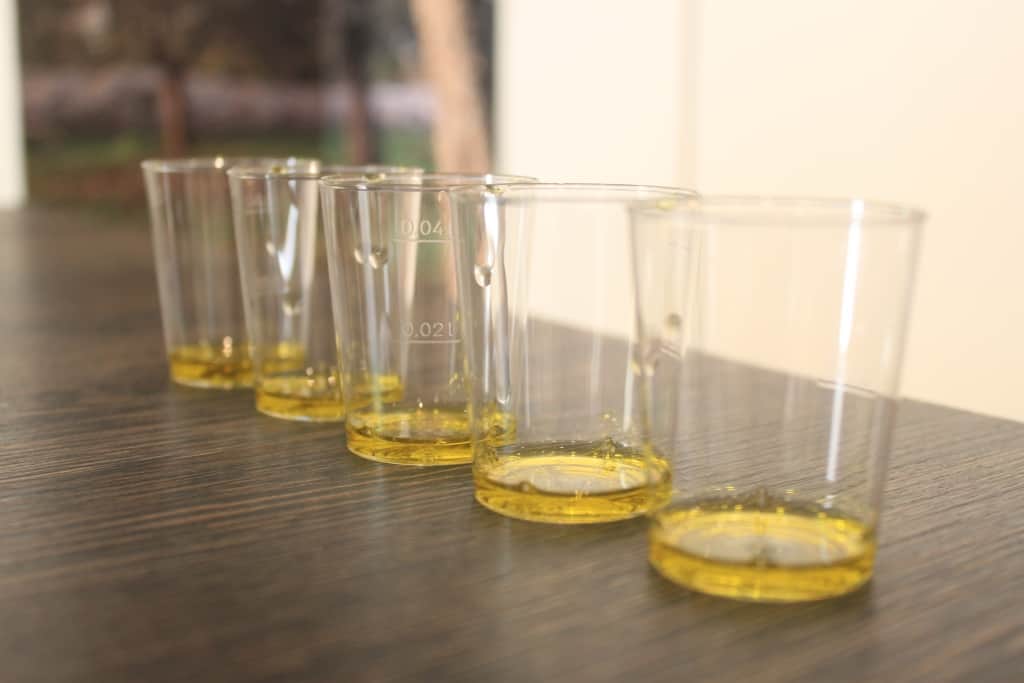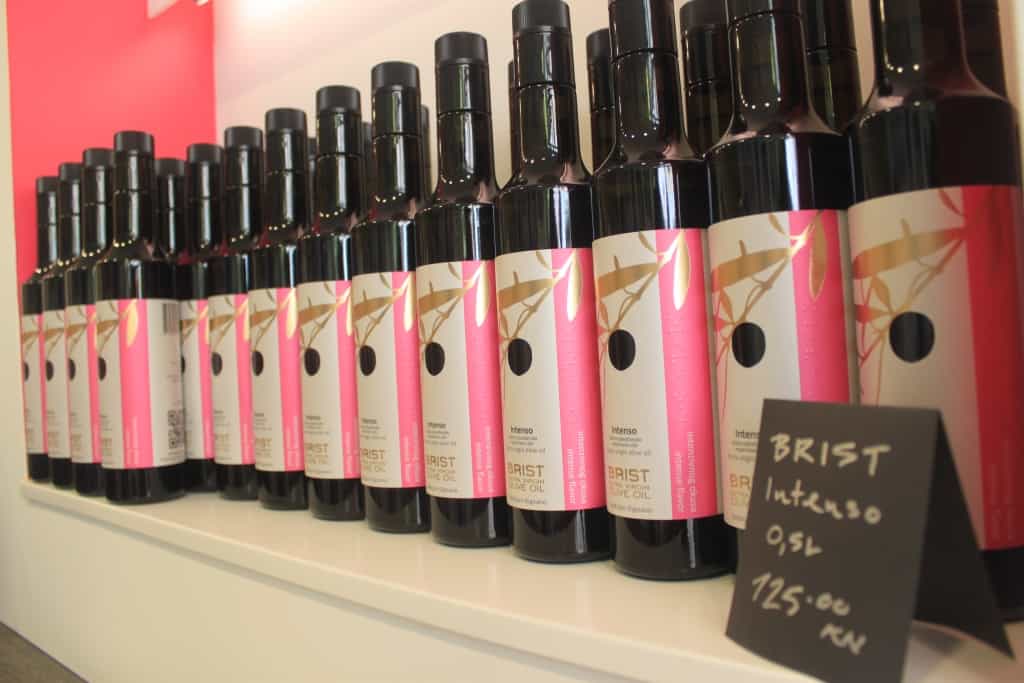 Where to find great olive oil
Vodnjan: Brist
Labin: Negri
Many thanks to Visit Istria for hosting me on this press trip in Croatia. As always, all opinions and thoughts are my own, regardless of who is footing the bill.
Pin to Pinterest