13 epic Iceland adventure tours from Reykjavik you can't miss (2023)
Whether you're traveling around the whole country or making a short stopover in Reykjavik, this handpicked list of the best adventure tours in Iceland will help you plan an amazing trip.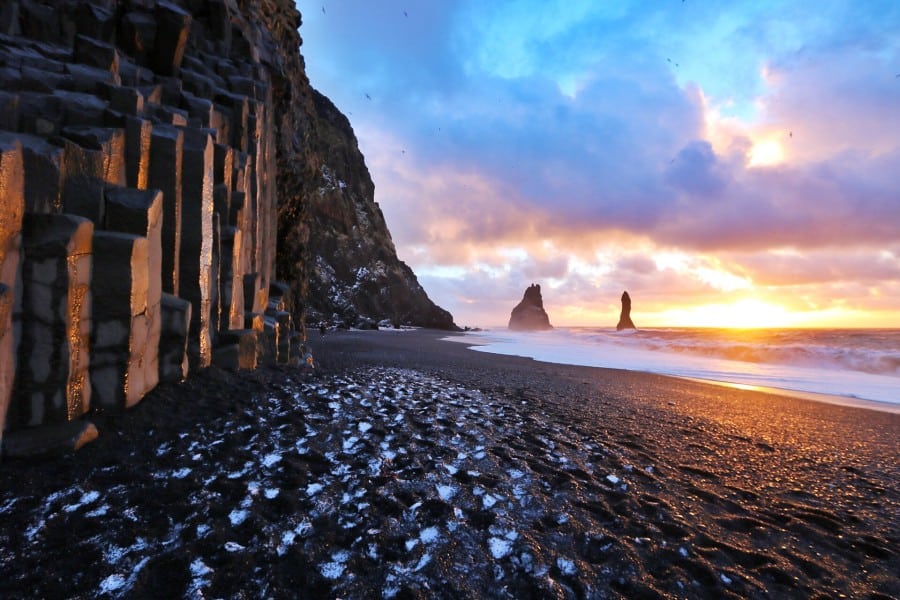 If this is your first trip to Iceland, you must have a million questions.
I sure did.
Like, what are the main highlights? How will I get the most out of my time in Iceland? And what should I pack?
That's why I made this list of the absolute best Iceland adventure tours from Reykjavik. It should give you an idea of what to expect and how to plan your day trips around this beautiful Nordic country.
While you can see most of these sights all-year round, a few of the Iceland tours are only available in winter. Like the Northern Lights and the ice cave tour.
Ready to dig in?
Let's go!
Iceland adventure tours
Book airport transfer to Reykjavik
Before you arrive at Keflavik airport, I recommend pre-booking an airport transfer to Reykjavik.
While a taxi ride costs $120 one way, you'll only pay $28 for a shuttle bus with regular departures every 30-45 minutes.
Another benefit is that the shared shuttle bus is just as comfy as a taxi, and it will drop you off at your hotel in Reykjavik.
Oh, and it has free WIFI.
Book your seat now – Airport transfer to Reykjavik (⭐ 4.6/5).
🇮🇸 The best adventure tour in Iceland
Best Iceland adventure tours from Reykjavik
In this post, you'll find a list of my favorite adventure tours in Iceland. I've handpicked these tours based on the best itinerary, length of the trip and group size.
The tours I mention here are bookable through GetYourGuide and Viator, which are the travel companies I use to book guided tours and day trips myself.
They're my favorite, because they have competitive prices, excellent customer service and free 24-hour cancelation.
What to pack for your Iceland adventure tour
Like we say in the North: There's no such thing as bad weather, only bad clothing.
So when exploring the outdoors in Iceland, you obviously have to be prepared for any kind of weather.
Here's the most essential items on my packing list for Iceland:
More posts about Iceland you might like
Save it!