20 fun facts about Croatia you didn't know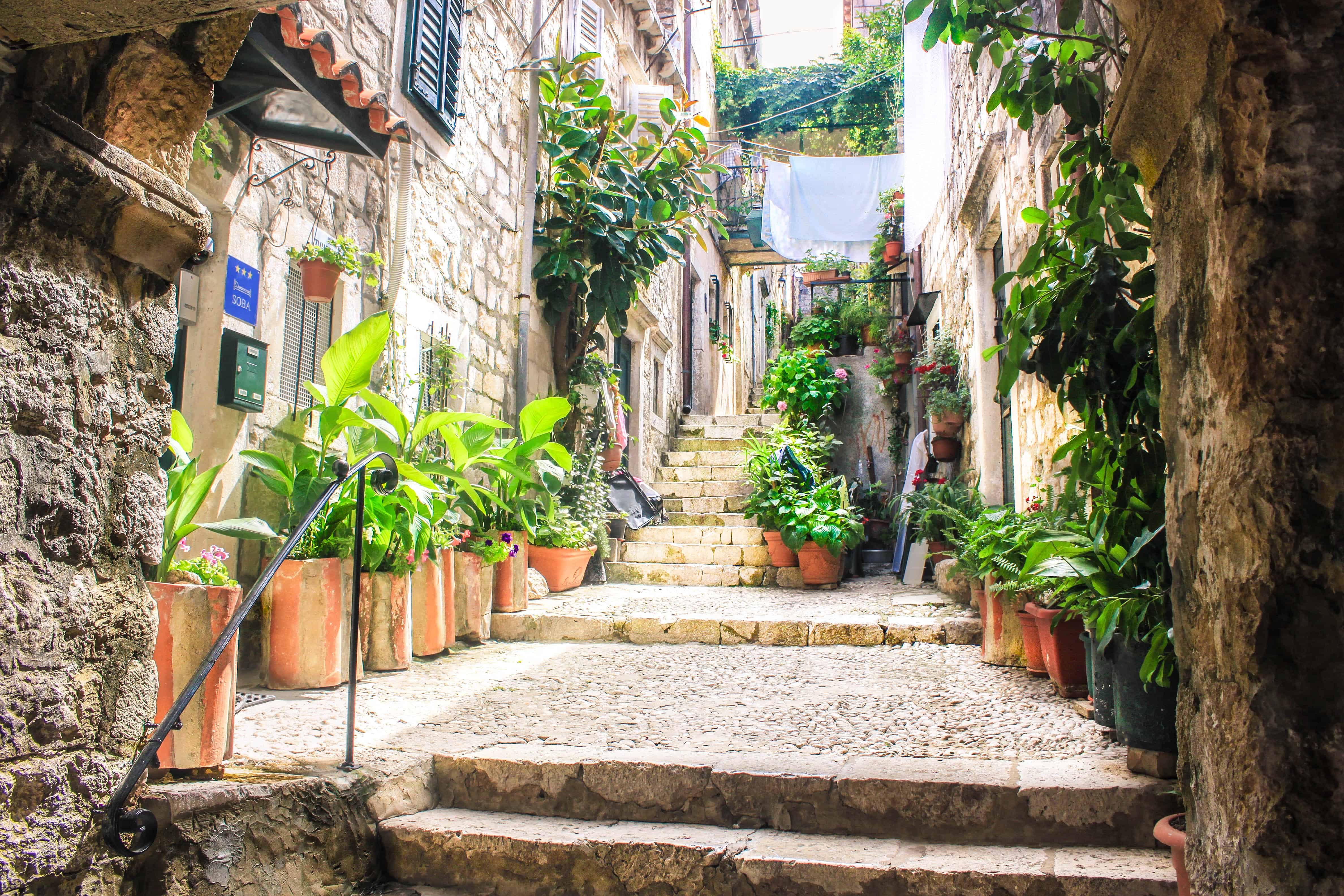 Are you looking for facts about Croatia? Here's a list of 20 fun Croatia facts that you probably didn't know.
If you've been reading my blog for a while, you know that I LOVE Croatia. This Balkan country has the warmest people, beautiful nature, waterfalls that will take your breath away, and the most incredibly delicious food.
Croatia also has some fun and interesting facts, which you can read all about here.
This post contains referral links for products I love. Adventurous Miriam earns a small commission at no extra cost to you if you make a purchase through my links. Thank you for your support ♡ Learn more
Fun facts about Croatia
If you're heading to Croatia or just want to know some of Croatia facts, you've come to the right place.
In this article, I've covered some of the funniest and most interesting facts about Croatia – from the mummies in Vodnjan to the film locations of one of the world's best TV shows – Game of Thrones.
1. Gladiators used to fight here
Did you know that Croatia has an amphitheatre?
Oh, yes.
It's known as Pula Arena and is almost exactly like the Colosseum in Rome. Except this one is way less famous and even more impressive and beautiful!
It's in better condition despite being over 2.000 years old (built in the first century BCE).
Back in the day, Pula amphitheatre was used to pit convicted criminals in battle against wild animals. Despite its size and beauty, it's one of the lesser-known facts about Croatia!
Read next: A tale of two ancient cities: Pula and Porec
2. Home to the world's biggest truffle
Oooh, the truffles. They're amazing, and Croatia is home to the largest truffle in the world. At 1.31kg it has a place in the Guinness Book of World Records!
Speaking of truffles – Croatia is also the best place in Europe to go truffle hunting! Istria, Croatia's wine country, is overflowing with truffles, which explains why so many of their traditional foods include truffles!
When you visit Buzet in Istria, you can actually organise a tour to go truffle hunting for the day yourself.
3. Game of Thrones was filmed in Croatia
One of the most popular facts about Croatia is that King's Landing was filmed in Dubrovnik's old town.
But did you know that Split, one of the most up-scale cities in Croatia, was also used as the filming location for Meereen? Specifically, the amazing Fortress of Klis.
Other famous Game of Thrones Filming locations include the beautiful walled medieval city of Dubrovnik, the island of Lokrum, St. Jacob Cathedral in Sibenik, and Krka National Park.
Read next: Croatia's Game of Thrones locations: Dubrovnik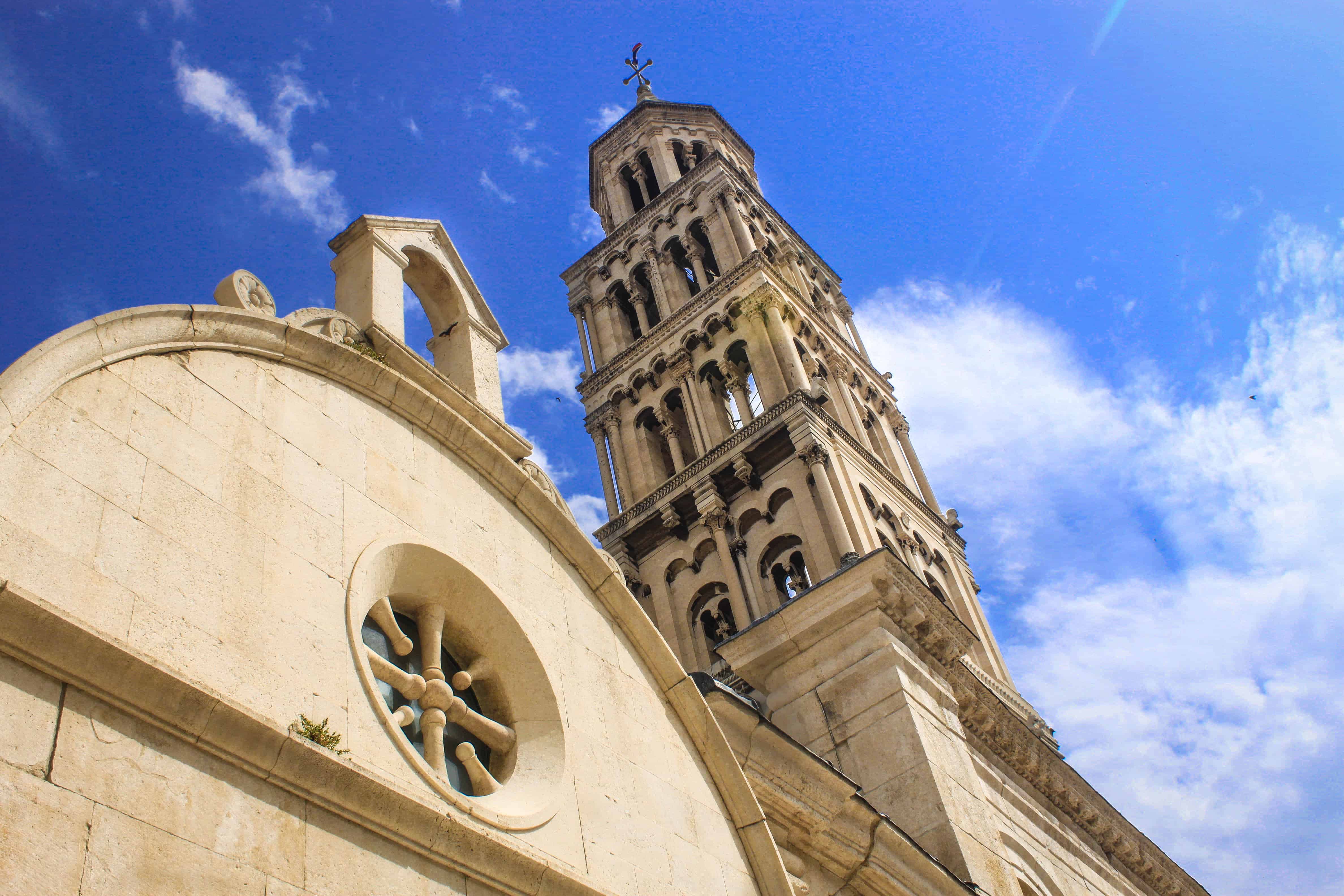 4.

Most neanderthals in the world

If you head to the Neanderthal Museum in Krapina, you'll find 900 bones of Neanderthal humans (an extinct subspecies of humans who lives until around 40,000 years ago).

The remains were found in a nearby cave more than 100 years ago amongst the remains of other creatures, such as woolly rhinos and giant deer.

There are also tools and other artefacts that show how Neanderthal humans lived.
5.

Their money is named after a rodent

The Croatian currency, the kuna, is named after the marten, a ferret-like little animal known for its luxurious fur.

And while we're at it – the coins are named after a lime tree. The kuna is divided into 100 lipa, which is the Croatian name of the linden lime tree.
6. Croatia is home to the world's smallest town, Hum
The world's smallest town is actually located in Croatia. It's named Hum and has its own city walls, a church two small roads and a mayor.
He's elected once a year by all the men in the parish who carve their votes into a wooden stick.
Read next: 10 hilltowns in Istria you should visit
7. Dalmatian dog is from Croatia
You know Cruella del Ville, right? Well, as you know, the movie 101 Dalmatian is about Dalmatians… which funny enough originates from Dalmatia in Croatia.
8. Mummies in Vodnjan
One of the most amazing facts about Croatia is that its wild and rugged landscape is peppered with wonderful little medieval towns.
From the town of Vrsar, which Casanova himself described as "a place of good wine and beautiful women" to Vodnjan, a town of Gothic and Renaissance architecture where you can find no less than six mummies.
You can find them inside the town's parish church of St. Blaise, which is the largest church in Istria.
Read next: 12 must-see places in Istria
9. More than 2715 hours of sunshine per year
Croatia is a sunny country. Very sunny. In fact, it has more than 2715 hours of sunshine every year, which is more than Australia!
10. The city of Vinkovci has been inhabited for 8000 years
The oldest inhabited city in Europe is the Croatian city of Vinkovci. People have lived here for the past 8,000 years.
11. The cool sun salutation
This is a modern art installation in Zadar. It was designed by a local architect named Nikola Bašić.
It's not the kind of thing you'd expect to find in a Croatian town, but it is very cool! The Sun Salutation is a 22m-wide circle on the ground that lights up in neon colours.
All through the day in collects light and then it lights up the world through the night!
Read next: How to spend one day in Zadar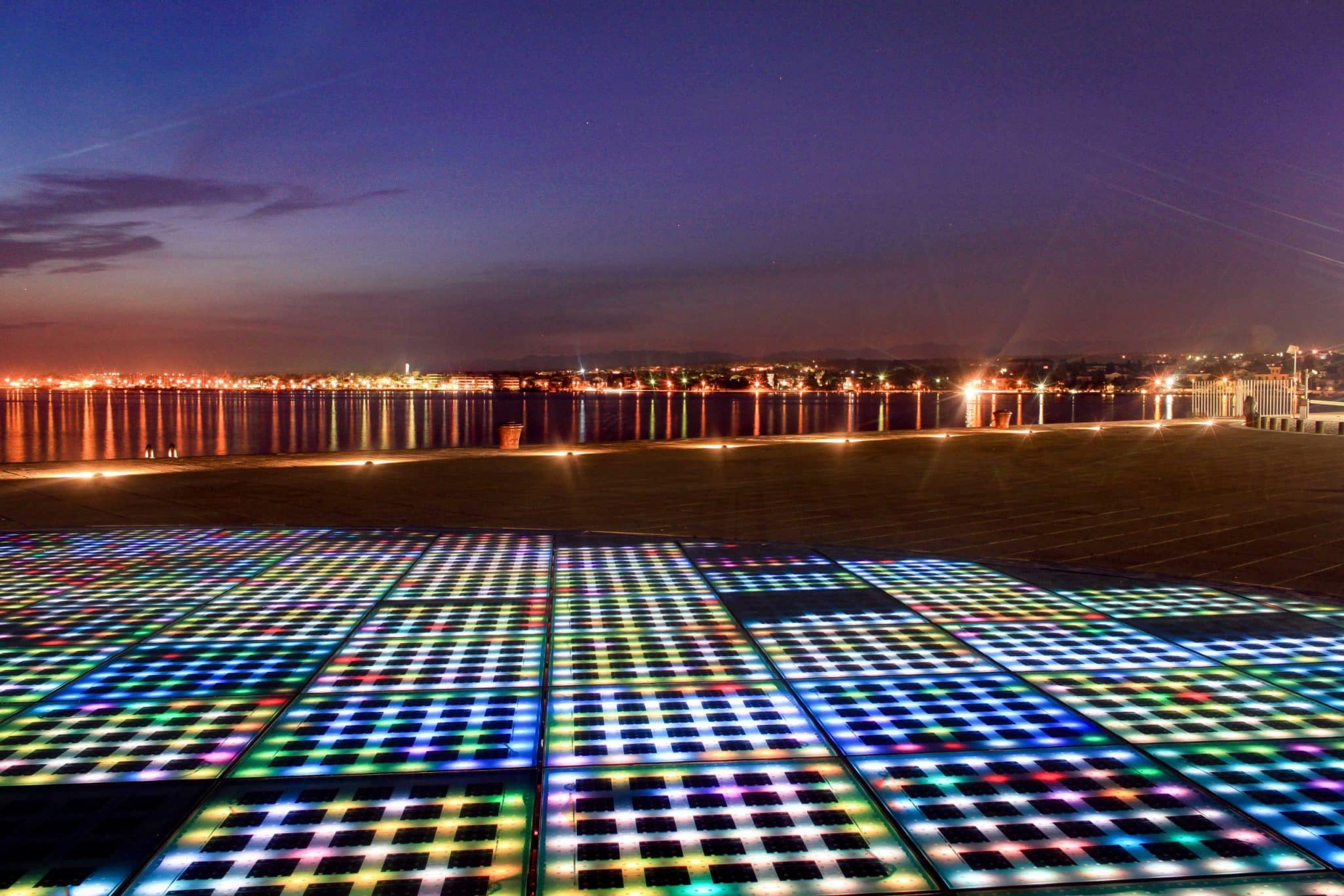 12.

Nikola Tesla was born in Smiljan, Croatia

Famous father of the Tesla car was born and raised in Smiljan, Croatia.

In his home city, you can find his rebuilt house (blown up twice by the Croats in 1942 and 1992), a very small exhibition centre and short movie about Tesla.

And while we're at it… The Maglite flashlight which was designed by Croatian Anthony 'Tony' Maglica.
13. Famous beach changes shape after the wind
This is a super cool fact: The beautiful beach, Zlatni rat, changes shape when winds are strong enough.
Zlatni beach (the most beautiful in Croatia) is shaped in a triangular shape and located on the island of Brac.
14. In Croatian, blonde is blue
One of the unique language facts about Croatia is that its colours blend together in strange ways.
This is because of how there were once far fewer words for certain colours. Just like how, in Ancient Greece, blue and bronze were described using the same word, and in Japan blue and green are often interchangeable, in Croatia blonde people are described as having blue hair!
Read next: Basic Croatian phrases you need to know
15. Croatia has 1244 islands
Off the coast of Croatia, you'll find a massive total of 1244 islands, islets, and reefs!
Island hopping is a big thing in Croatia, and it's clear to see why when there are so many! The interesting thing is that less than 50 are inhabited by people!
Read next: 12 best beaches in Istria you should visit (+ map)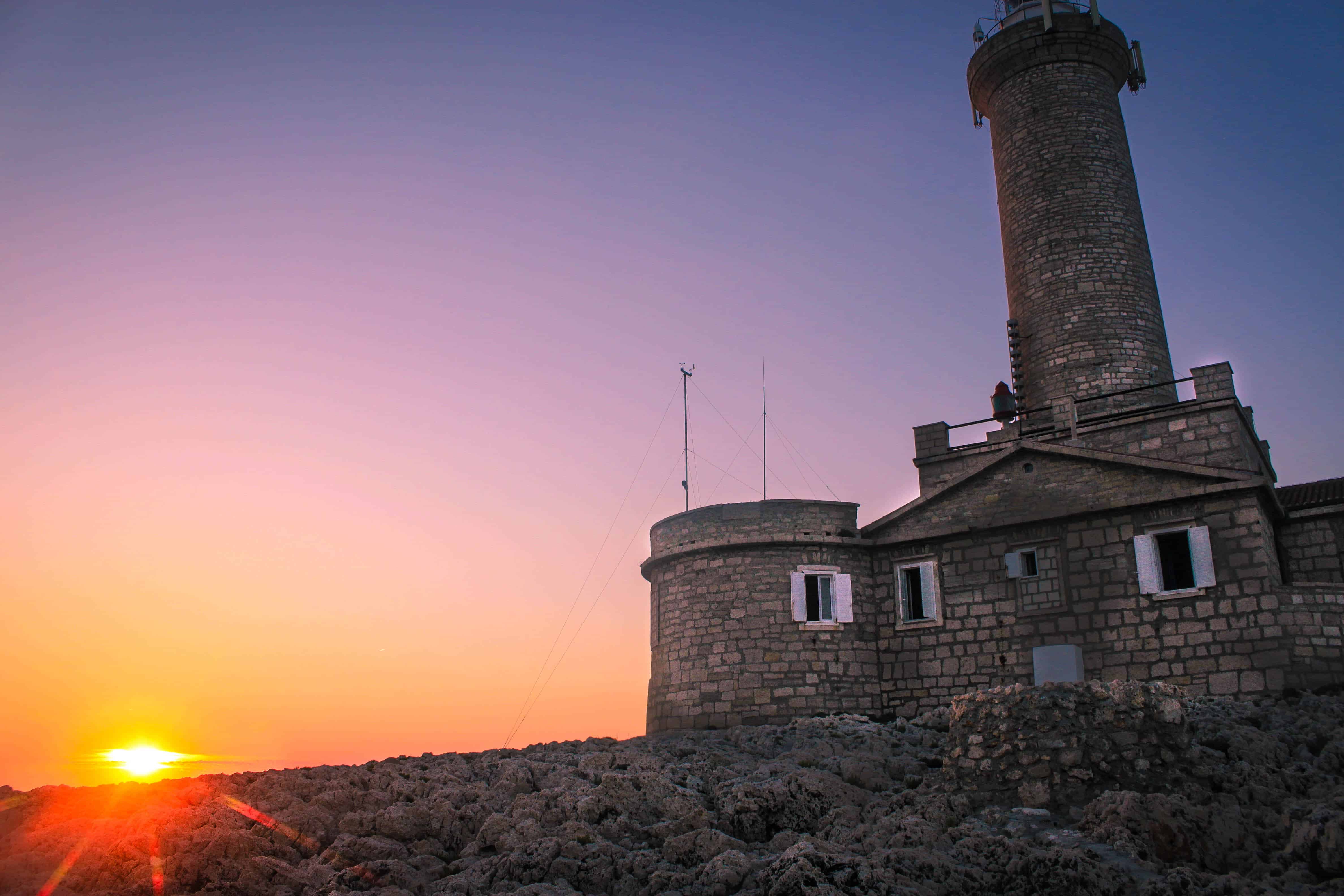 16. There are so many dialects, people can't understand each other
Despite some arguing that Croatian isn't even a language in its own right, it has a dizzying number of dialects which change from town to town.
They change so much, in fact, that Croatians from a big city like Dubrovnik may have serious trouble understanding Croatians from, say a small town in Istria.
17. Zadar has the world's best sunsets (according to Alfred Hitchcock)
This is one of the more amazing facts about Croatia. The seaside town of Zadar, which is found in Dalmatia, is considered to have the best sunsets in the entire world!
Can you even imagine holding a title like that? Even Alfred Hitchcock saw it for himself and said as much.
So, if you're looking for the world's best sunset, head to Croatia!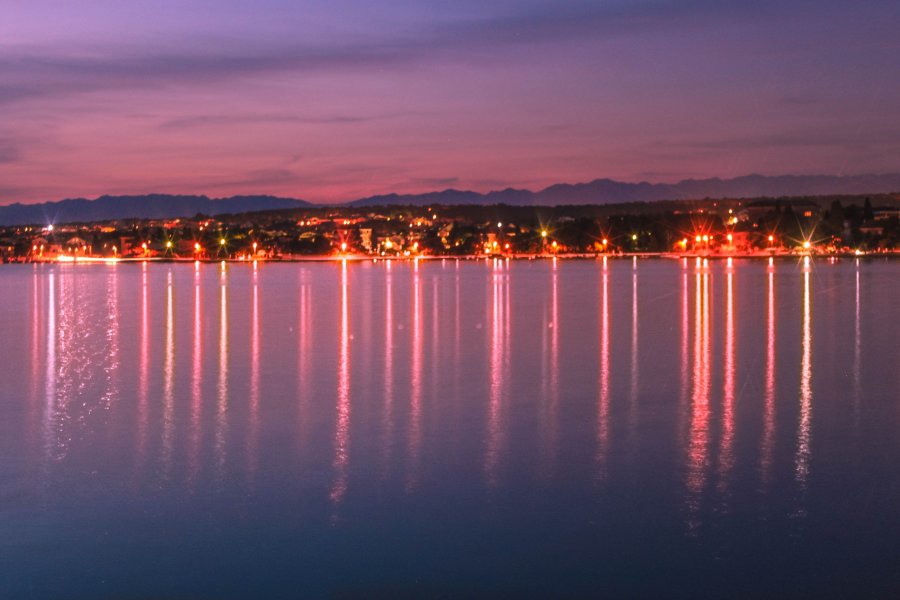 18. Dubrovnik still uses its medieval sewers from 1296
This is one of those facts about Croatia that you'll either find fascinating or gross.
The Croatians built such a flawless sewage system 800 years ago that they're still using it today!
It's also a testament to how untouched the city of Dubrovnik is that they not only have the same forts, walls, and buildings, but also the same unseen underground sewage system.
Read next: 10 awesome things to do in Dubrovnik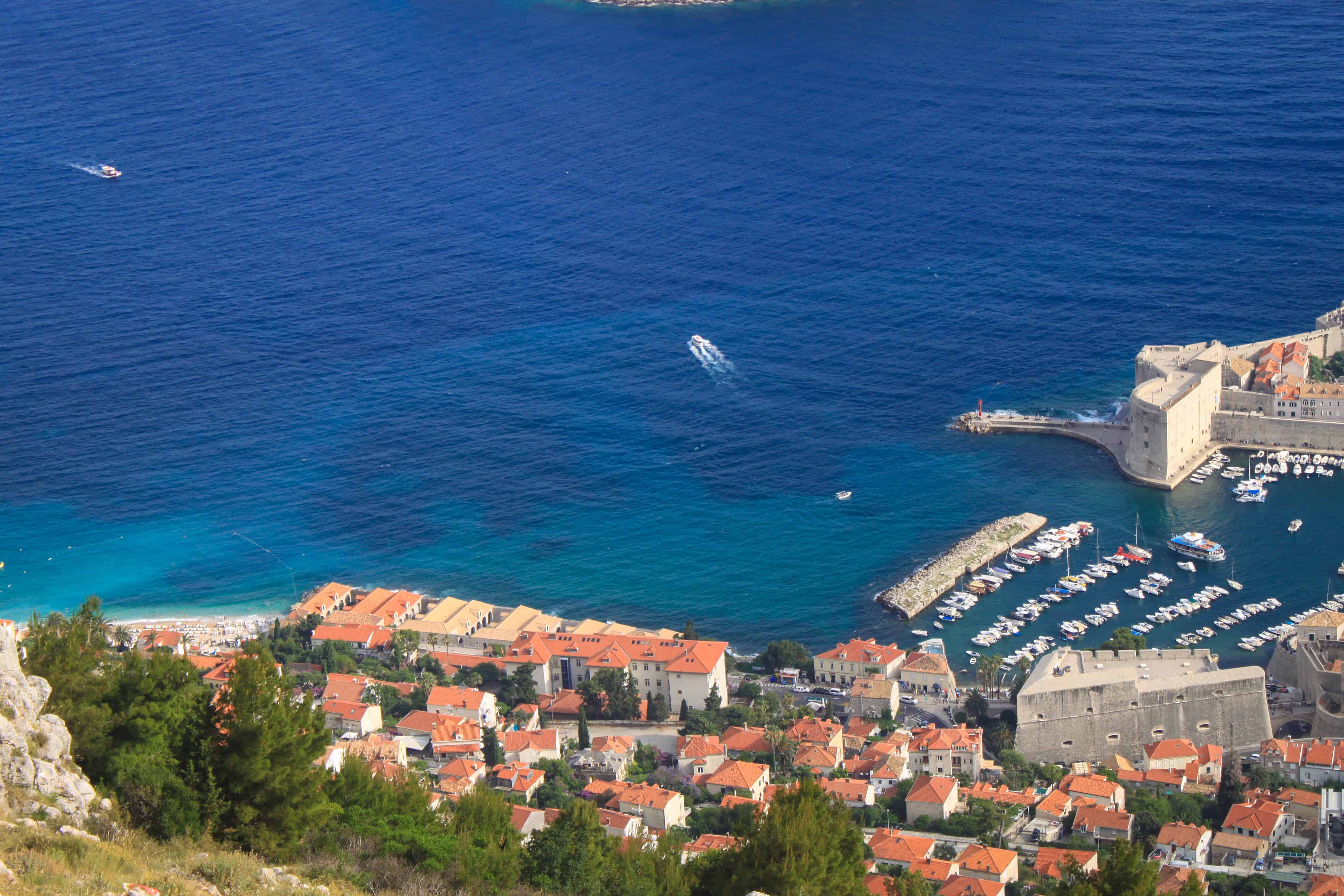 19. 10% of Croatia is national parks
That's a crazy percentage when you think about it! 1/10 of the landmass of this beautiful country is national parks!
Within those national parks, you've got the incredible Plitvice Lakes, which is also a UNESCO World Heritage Site that consists of lakes, waterfalls, valleys, and hills. The water is shimmering turquoise and the area stretches on for miles in every direction.
As well as Plitvice Lakes, you've also got Krka and Paklenica. Krka follows the Krka River and is most famous for its seven unique and beautiful waterfalls! Paklenica is less water and more land, with dense forests and deep valleys.
Read next: How to visit the magical Plitvice Lakes in one day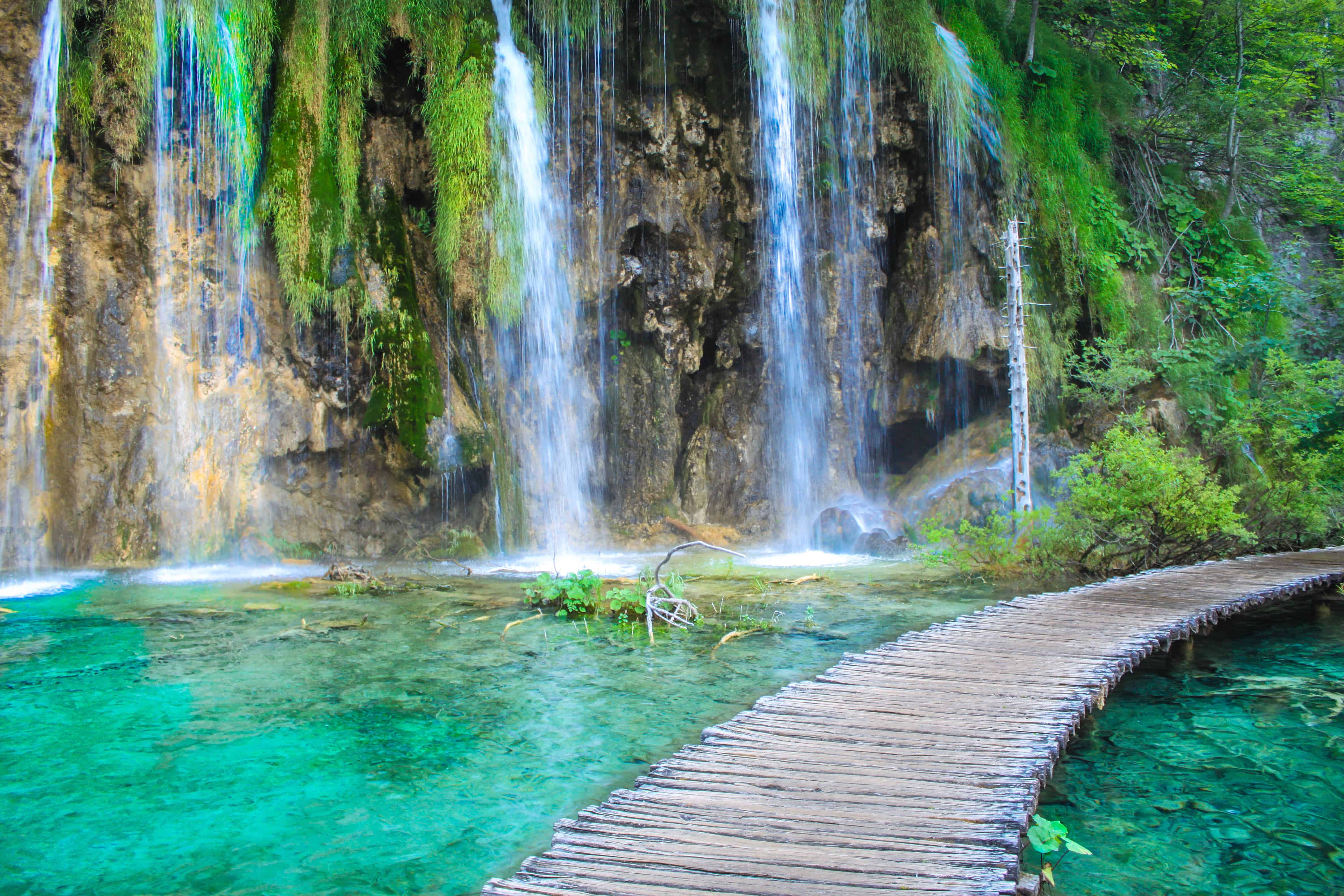 20. Croatia has active landmines
While it's nothing to worry about, there are actually still active landmines left over from the war, scattered around the landscape. But again, nothing to worry about.
Any area that's at risk of having live landmines is cordoned off, signposted, and you're unlikely to suddenly find yourself in landmine territory.
Facts about Croatia FAQ
What are some fun facts about Croatia?
Here are three fun facts about Croatia:
1. Croatia boasts over 1,200 islands along its coastline, with only around 50 inhabited.
2. The necktie, or cravat, originated from Croatia and was popularized by the French.
3. Renowned inventor Nikola Tesla was born in modern-day Croatia in 1856.
What are 3 things Croatia is known for?
Stunning coastlines: Croatia is famous for its beautiful Adriatic coastline, with over 1,200 islands and crystal-clear waters, attracting beach lovers and sailing enthusiasts.
Historical sites: The country is home to numerous UNESCO World Heritage sites, including Dubrovnik's ancient city walls and Diocletian's Palace in Split.
Plitvice Lakes National Park: Croatia is known for this breathtaking park, featuring 16 terraced lakes, cascading waterfalls, and lush forests.
More stuff you'll love: