20 best places to visit in Europe in January
Want to know the best places to visit in Europe in January? Maybe you're looking for a cheap getaway to Europe this winter. Whatever it is, you're in for a treat!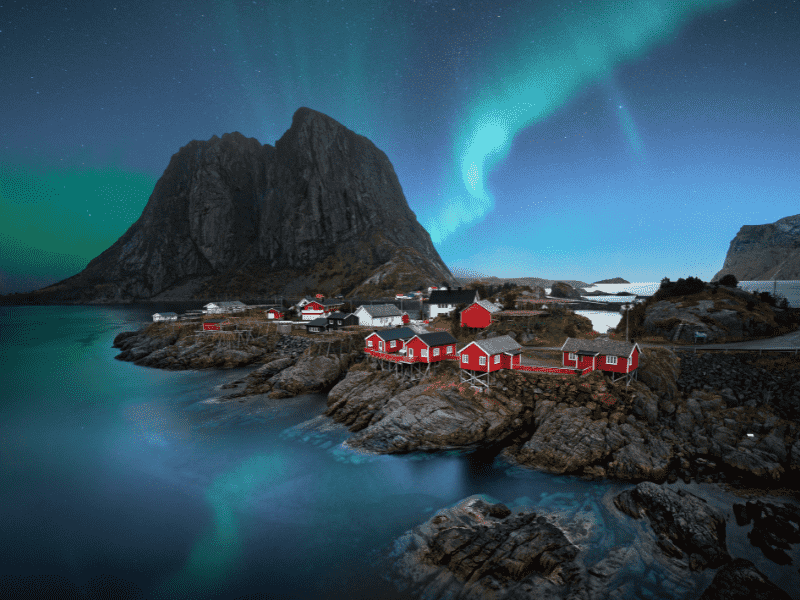 Europe has some amazing sights and activities going on throughout the winter months.
You've got the Northern Lights, snow adventures like skiing and snowboarding, and winter wonderlands that look like they were taken straight from a postcard.
While January is the coldest month to visit Europe, there are still some flat-out spectacular things to do that you shouldn't miss.
I've listed them all below, so let's dive in!
This post contains referral links for products I love. Adventurous Miriam earns a small commission at no extra cost to you if you make a purchase through my links. Thank you for your support ♡ Learn more
20 BEST places to visit in Europe in January
Best experiences in Europe in January
Looking for the best experiences in Europe in January? These are some of the best tours:
The weather in Europe in January
In most of Europe, January is the chilliest month, with average temperatures often dropping to around – 7°C / 19°F.
Expect shorter, darker days and freezing conditions. Be sure to pack your winter essentials: a coat, hat, scarf, gloves, and plenty of warm layers.
Best winter destinations in Europe
Fairy tale places in winter
1. Hallstatt, Austria
Hallstatt in January is a real-life winter fairy tale.
Tucked between a serene lake and snow-capped Alps in Austria, this medieval town is a dream whether you're traveling with your partner or solo.
In the summer it's picturesque. But when it's covered in snow in winter, it's magical, so there's good reason for a winter visit.
With fewer tourists, you can enjoy the UNESCO World Heritage site's natural beauty and tranquility without all the crowds.
❄️ Best tour in January – 2-Hour Guided Walking Tour with Photographer (⭐5/5)
2. Bavaria, Germany
Neuschwanstein Castle, about a 2-hour drive from Munich, is a must-visit Bavarian gem built between 1869 and 1886 by King Ludwig II.
The winter snow in January adds a magical touch and there are fewer crowds, which makes it a perfect time to explore this fairy-tale fortress.
Just check for seasonal closures and dress warmly.
❄️ Best tour in January – Neuschwanstein Castle and Linderhof Palace Day Tour from Munich (⭐4.5/5)
3. Tallinn, Estonia
In January, Tallinn turns into a snowy wonderland, complete with medieval architecture that looks even more enchanting under a blanket of white.
Plan to spend at least two days exploring Tallinn Old Town, visit the Alexander Nevsky Cathedral, and perhaps catch a glimpse of the Baltic Sea from the viewing platforms.
Just pack warm clothes and good boots for the snow.
❄️ Best tour in January – 2-Hour Guided Walking Tour of Tallinn (⭐5/5)
4. Lake Bled, Slovenia
Lake Bled is about an hour's drive from the capital, Ljubljana, which makes it an easy day trip or weekend getaway.
During the colder months, the lake and its iconic island church are often surrounded by snow-capped mountains, so it's basically a winter scene that's straight out of a fairy tale.
Spend 1-2 days at Lake Bled to take a traditional "pletna" boat to the island, visit Bled Castle, and perhaps go sledding or ice skating if conditions allow.
❄️ Best tour in January – Day Trip to Lake Bled, Postojna Cave, and Predjama Castle from Ljubljana (⭐5/5)
best european destinations in january
The Arctic Circle in winter
5. Svalbard, Norway
Svalbard in the winter season is a polar night adventure.
Think 24-hour darkness but in the coolest way possible. It's one of the best spots to catch the Northern Lights and the eerie blue polar twilight is like nothing you've ever seen.
You'll also get a chance to experience unique winter activities like dog sledding, coal mines, and ice cave tours.
Just a heads up: it's extremely cold (-10 to -20 C), so come geared up for Arctic conditions.
❄️ Best tour in January – Longyearbyen: Historic Coal Mine Tour at Gruve 3 (⭐4.8/5)
6. Lofoten, Norway
Lofoten in January is a go-to for dramatic winter scenery and outdoor adventures.
You're in prime territory for spotting the Northern Lights and enjoying winter activities like fishing and kayaking.
While the days are short and the weather is cold, the smaller crowds offer a more intimate connection with nature.
Make sure to check for seasonal activities and pack for Arctic conditions.
❄️ Best tour in January – Svolvær: Lofoten Northern Lights Hunt (⭐5/5)
7. Rovaniemi, Finland
Would you like to visit Santa Claus's village and see the Aurora Borealis? You should go to Rovaniemi in January. It's a winter wonderland.
3-4 days here will give you time to do plenty of things, like visiting Santa's Village, going on a husky or reindeer sleigh ride (⭐4.5/5), and catching the Northern Lights (⭐5/5).
Dress for extreme cold, and be mindful of shorter daylight hours.
❄️ Best tour in January – Snowy Trails 10km Husky Safari from Rovaniemi (⭐4.5/5)
8. Iceland
I recently went to Iceland in January and had it almost to myself.
With its otherworldly landscapes covered in snow and ice, you'll feel like you've landed on a different planet.
Plan for at least a week to circle the Ring Road or pick a region to explore in-depth, like South Iceland. Popular activities include glacier hiking (⭐5/5), ice cave tours (⭐5/5), and, of course, soaking in the Blue Lagoon.
The days are short but magical, with twilight hues lasting for hours. While it's cold and you'll need to pack layers, the stunning scenery and fewer crowds make it unforgettable.
Just be sure to check road conditions and weather forecasts regularly.
❄️ Best tour in January – Silfra: Snorkeling Between Tectonic Plates (⭐4.5/5)
9. Greenland
Greenland in January is an extreme but enchanting winter experience.
This is the time for dog sledding, ice fishing, and, of course, the Northern Lights.
You'll want to dedicate at least a week to take in the Arctic landscape and experience the unique winter activities.
Keep in mind, that daylight is minimal this time of year; Nuuk, the capital, only gets about 4-5 hours. This scarcity, however, adds to the beauty of the auroras and the snow-covered landscapes.
❄️ Best tour in January – Chasing Northern Lights in Nuuk (⭐5/5)
European winter festivals
10. Amsterdam Lights Festival
The Amsterdam Light Festival in January is a cool way to see the city in a new light—literally.
Artists jazz up the canals and historic spots with all sorts of light installations.
This beautiful city is less packed than in December, but you still get all the wow factor. You can walk around or hop on a canal cruise (⭐5/5) to catch the displays.
❄️ Best tour in January – Anne Frank Guided Walking Tour (⭐5/5)
11. Ice Sculpture Festival in Zwolle
From mid-December to late February, the Dutch Ice Sculpture Festival takes over Zwolle's De IJsselhallen.
Here, you can watch top-tier ice sculpting artists from around the globe showcase their skills using a massive 275,000 kilos of ice and an equal amount of snow.
❄️ Best tour in January – Self-Guided Tour of Zwolle with Interactive City Game (⭐4.5/5)
12. Up Helly Aa fire festival on the Shetland Islands
From ice festival in Amsterdam to fire festivals in the Shetland Islands in Scotland!
The Up Helly Aa is a major annual event celebrating the island's Viking heritage. From January to March, locals and visitors alike enjoy guizing, torch parades, and traditional Shetland music.
The largest of these festivals is Lerwick Up Helly Aa, held on the last Tuesday in January, so come for that!
❄️ Best tour in January – Full-Day Private City Tour in Lerwick (⭐5/5)
Best ski resorts in Europe
13. Val Thorens, France
Hit the slopes in Val Thorens this January for top-notch skiing. It's the highest ski resort in Europe, so you'll get great snow conditions.
A week gives you enough time to explore the massive Three Valleys ski area. Yes, it's a popular month, but the large ski terrain keeps crowds manageable.
Off-slope, the après-ski scene is lively. Book your stay and ski passes early, and pack for cold weather.
14. Val Gardena, Italy
Located in Italy's Dolomites, Val Gardena is part of the larger Dolomiti Superski area.
Within a week, you can explore a variety of slopes and even take on the famous Sella Ronda circuit.
The area gets busy, but the expansive terrain helps. After a day on the slopes, unwind with Italian cuisine and local après-ski spots.
Get your hotel and ski passes ahead of time, and prepare for winter temperatures!
❄️ Best tour in January – Dolomites Ice Climbing Experience
15. Kitzbühel, Austria
Kitzbühel in January is the perfect destination if you're a ski or snowboard enthusiast.
You've got a week? Perfect—that's plenty of time to try different slopes, including the famous Hahnenkamm Run.
Yeah, it's busy, but there's enough room on the mountain for everyone. When you're done shredding, the après-ski scene is where it's at.
❄️ Best tour in January – Westendorf: Private Winter Hike Experience
Warm weather places in Europe in winter
16. Tenerife, Spain
Tenerife in January? Great idea if you're looking for a winter getaway.
It's the warmest country in Europe during winter.
You can hit the beaches, explore the mountainous terrain, and maybe even take a day trip to see the famous Teide volcano (⭐4.5/5).
It's less crowded than in summer, so you get more room to breathe. You might catch some rain, but temperatures stay mild.
❄️ Best tour in January – Whale and Dolphin Watching Catamaran (⭐5/5)
17. Mallorca, Spain
Mallorca in January is a chill alternative to its summer hustle.
The island is quieter, so you get the beaches and trails pretty much to yourself.
Plan for at least a week to take in the coastal views, go hiking, and explore quaint towns like Sóller.
The weather's cool, not cold—think light layers and maybe a raincoat.
❄️ Best tour in January – 3 Hours E-Bike Tour in Palma de Mallorca (⭐5/5)
18. Fuerteventura, Spain
Fuerteventura in January is a solid pick if you're after some sun during the coldest months in Europe.
The island is known for its beaches and water sports, so it's a hot spot for surfers, windsurfers, and kiteboarders.
Weather-wise, it's generally warm but can get a bit windy, so pack a light jacket.
❄️ Best tour in January – Small-Group Magic Deluxe Catamaran Cruise (⭐5/5)
19. Palermo, Italy
Palermo in January offers a more laid-back Sicilian experience.
Make sure to explore historic sites like the Palermo Cathedral and Teatro Massimo, hit up local markets, and indulge in amazing Sicilian cuisine.
Expect mild temperatures that can be on the cooler side, so bring layers and a light jacket.
❄️ Best tour in January – Palermo Walking Tour and Street Food (⭐5/5)
20. Seville, Spain
Seville in January is all about mild weather and fewer crowds. Perfect if you want to explore the Alcazar or wander around the Barrio Santa Cruz without the heat.
You'll want at least four days to hit all the big sights and catch a flamenco show (⭐4.5/5). Sure, some days might be a bit chilly, so pack layers and a light jacket.
❄️ Best tour in January – Alcazar and Cathedral of Seville Tour (⭐4.5/5)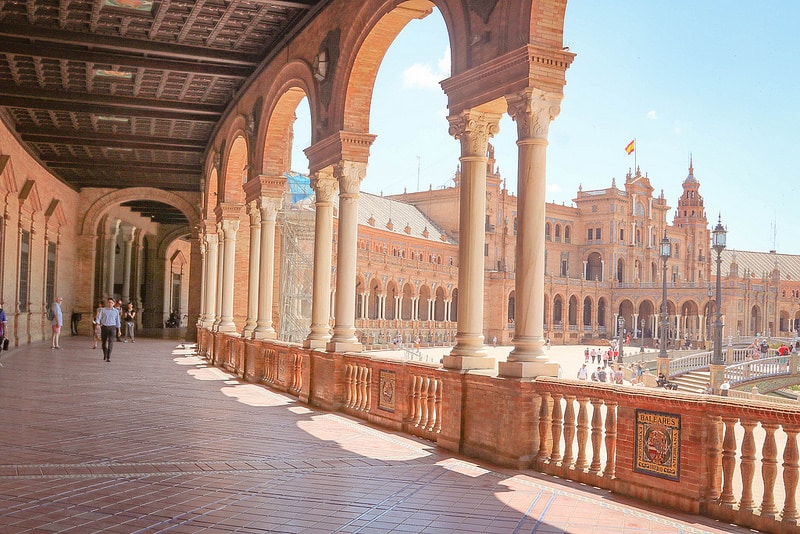 FAQ – Europe in January
What European countries are best in January?
If you're a fan of chasing the Northern Lights, Iceland, Greenland and Norway are top picks in January.
For a milder climate and less tourist traffic, consider Spain's cities or the Canary Islands. Ski aficionados can also find their paradise in Italy, Austria or France.
What is the warmest part of Europe in January?
The warmest part of Europe in January is the Canary Islands, which are part of Spain.
Temperatures there can range from 18 to 22°C (64 to 72°F) during the day.
Other warm areas include parts of southern Spain, southern Italy, and Greece, but they won't be as warm as the Canary Islands.
Is January a good time to visit Europe?
Yes, if you're looking for Northern Lights, snow activities, winter wonderland, and less crowds.
If you prefer warmer weather and sun, you'd want to visit in the late spring, summer, or early fall instead.
Is Europe cheaper in January?
Yes, Europe is generally cheaper in January compared to peak summer months.
Airfare and hotel prices often drop, except in winter sports hubs like the Alps, where demand keeps prices high.
So if you're flexible about your destination, January can be a cost-effective time to visit.
More posts about Europe you might like
Save it!