Adventurous Miriam uses affiliate links, which means that if you make a purchase through my links, I may earn an affiliate commission.
Today, I'm turning thirty-three. I'm spending the day with the love of my life, relaxing at home with a bottle of my favorite white wine and roast beef for dinner. I've also spent time reflecting on how far I've come this year.
Last week, I celebrated my two-year blogiversary and what I've accomplished as a blogger. It has been a year with a lot of solo travel, with new job opportunities, a new home and settling down. It hasn't been a year with many big adventures, but rather a year of finding myself and regaining balance in life.
WHY AM I SO DARNED AFRAID OF GETTING OLDER?
Mark Twain said, "Do not complain about getting old, it is a privilege denied to many."
My dad and I started a joke some few years back where we'd say that I turned 21 every year. Yesterday, when my aunt asked me how old I was getting, I giggled and said "21!". Contrary to yours truly, this joke never gets old.
But why this phobia of getting older? Is it really such a bad thing?
I see lots of great things about getting older. In fact, I enjoy life much more at this stage; I enjoy aromatic Italian wine and gladly pay $$ for the finest. I enjoy sunsets and don't mind waking up at 4.30 to catch the sunrise either. I enjoy the small things in life, like doing yoga in the morning or feeling the fresh cold air on my chin in the winter. I have an inner balance that I've never felt before. All this has come because I've grown older. So, why do I worry about age when it's so obviously working to my benefit?
I could take the easy way and blame society for setting too high standards, but instead I'm thinking of what Mark Twain said about appreciating life. I've had some amazing life experiences, like boarding down an active volcano or swimming with whale sharks. I've found a man who loves me and that I love back. I've built a company and a blog from scratch, which gives me total freedom and time to see my family. And all this is a privilege because I have lived for as long as I have.
It puts life in perspective.
I'M BLOGGING DIFFERENTLY
Since I became a blogger two years ago, a lot have changed, and me with it. For the most part, I've been busy focusing on what others expected from me and how I could build an audience.
But these past few months, I have changed my mindset and stopped writing solely for others. I've been so busy getting more followers and focusing on how a post could attract readers that it stopped being fun. I've always known that I would never sacrifice my integrity or sanity for anything, but blogging can be really challenging! There's always MORE to gain; always MORE followers to get and MORE you could do. It's like a black hole that swallows you up if you don't hold back.
At the moment, I have 60,000 followers on social media, but all that can be gone tomorrow. Facebook can change their algorithm (which they do all the time), Instagram can shut down, and all my hard work will be lost. So although I'll keep following my social media strategy, I don't want it to control me. I'm blogging because it's fun, and when it stops being fun and starts feeling like a chore, something has to change!
I TOOK UP YOGA AND MEDITATION AGAIN
I started doing yoga many years ago, but I haven't been very active these past few years. Then a few months ago, I decided it was time to bring it back into my life and now I'm doing it almost every day. Aside from improved flexibility and muscle strengths, I also feel much more at ease and in mental balance. By working this into my morning routine, I have a great start of the day.
In short: it makes me happier.
I've also taken up meditation, which has worked wonders for my patience and emotional life. It's definitely something I want to keep doing.
I'M FOLLOWING MY HEART
I recently took a big decision to quit a job that no longer made me happy. I'm not going to get into details, but this job was my financial safety net so I was taking a leap of faith by quitting. Now, I don't doubt my decision for one second. I know I did the right thing by listening to my intuition and following my heart even though it was hard.
This process made me focus more on my freelance business and I'm planning to expand. I have a few projects in the pipeline and a strategy for how I want to move forward. It's all very new and exciting, and I'm thrilled to see what the future brings.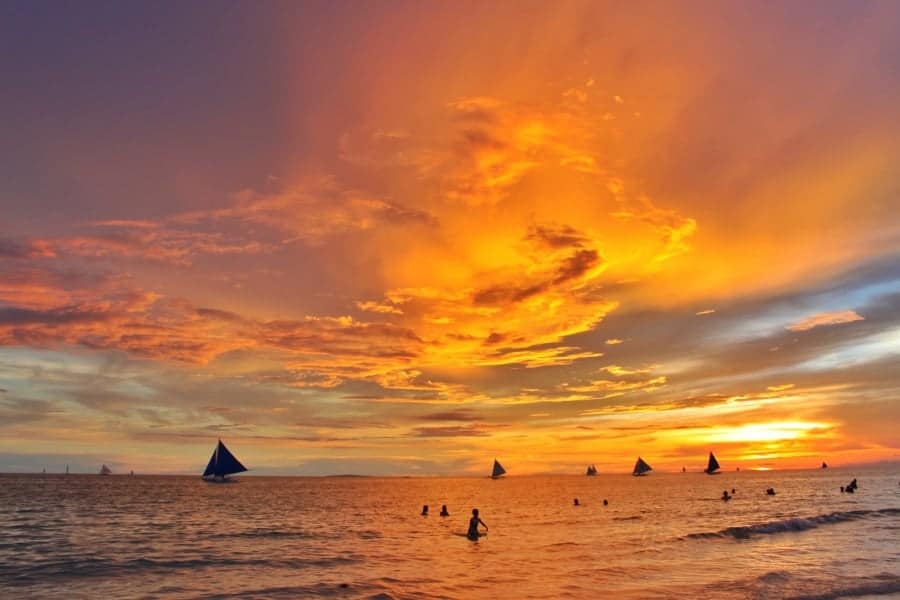 I'M SPENDING MORE TIME WITH FAMILY
I've also been spending more time with the ones I love the most. Since we moved back to Randers, I'm seeing my parents a lot more because they live so close by. I'm also super, super excited for Christmas, which I'll be spending in North Jutland, and y'all know how much I love it up there!
Also, my cousin has moved here from the US to study and be closer to family. I'm hoping to spend much more time with her while she's here.
MY UPCOMING PLANS
Speaking of the future.. I did a lot of traveling during the summer, and after my trip to the Baltics and Russia, I felt like I needed a break. I don't have any tickets booked yet, but I plan to visit Thailand in January and then travel to Myanmar and Langkawi, Malaysia. I'll let you know when my travel plans are final. Hopefully it won't be long.
Lots of birthday hugs from Denmark