Top 12 things to do in North Jutland, Denmark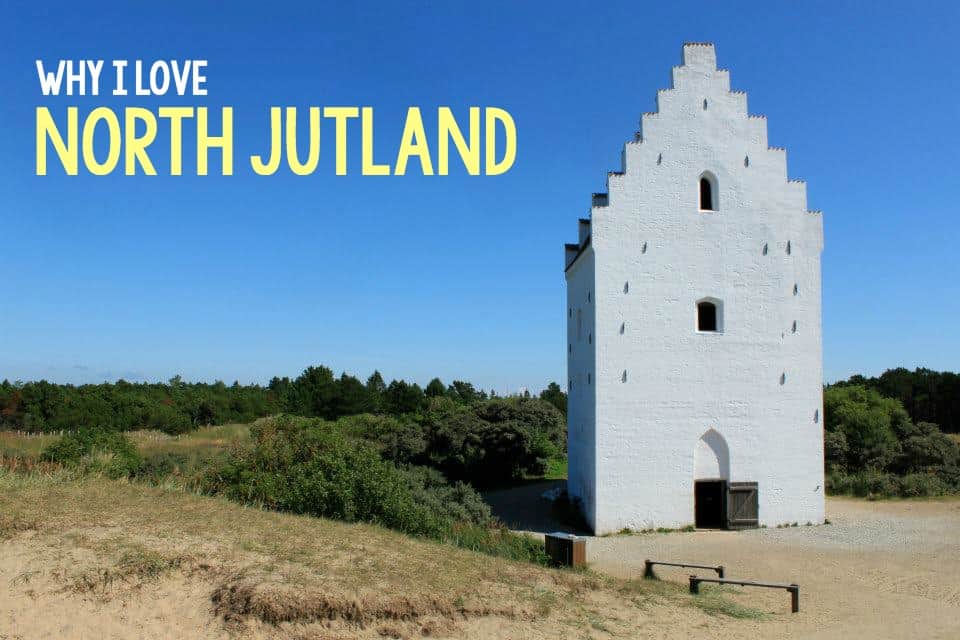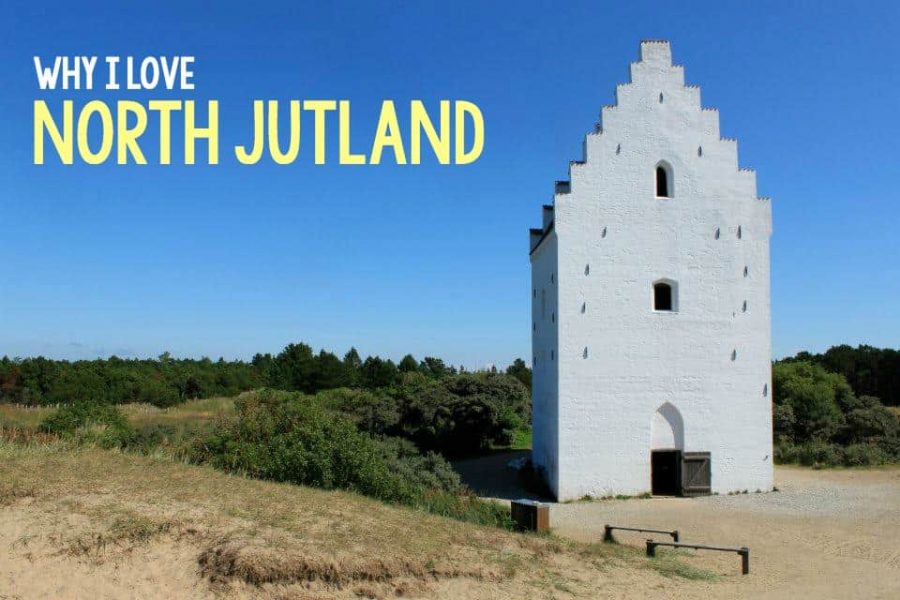 Denmark is my home and birth place. I grew up in the Central Jutland Region, but my parents are from North Jutland, so we have spent all our summers up there when I was a kid. I love to return because the area has so many good memories, and I always seem to get surprised by the beauty and unique landscape.
This post contains referral links for products I love. Adventurous Miriam earns a small commission at no extra cost to you if you make a purchase through my links. Thank you for your support ♡ Learn more
THINGS TO DO IN NORTH JUTLAND, DENMARK
North Jutland is not only the most beautiful part of Denmark. It also packs a bunch when it comes to activities, attractions, nature and history. You'll find things to do all year around, but I personally prefer Denmark in the summer, spring or autumn where the weather is warmer and daylight is longer.
Costs
You probably already know that Denmark is not the cheapest country in the world. I'm not about to argue that fact because it is quite expensive. But, most of the attractions in North Jutland, Denmark are actually free (yes, you heard me right). In fact, The Blue Ice Cream House is the only thing on this list that isn't free!
How to get around
You can get around by train or bus. But if it's possible, I advice you to go by car so you'll have more freedom and can make stops along the way.
Read next: Renting a Car in Denmark (Plus a free Road Trip itinerary)
Where to stay
Skagen is the most expensive, but probably also one of the best places to base yourself in North Jutland. If you're looking for a less expensive and slightly bigger city, stay in Frederikshavn or Aalborg (which is further away though!). If you're the camping type, stay at a camp site or rent a summer house or cottage. To save money, you can cook your own food.
SUMMER HOUSES & DANISH HYGGE
If you ever visit North Jutland, you're bound to run into a summer house or two. This region has quite a few! I went there recently with family from the US and we lived in the summer house on the photo below. In the morning, we had breakfast on the terrace and at night we barbecued and had a bonfire. I really love the Danish summers.
* hygge is a Danish expression and can be translated as cosyness. Like when you're enjoying a glass of wine with your sweetheart, going out with friends, a Sunday afternoon in front of the TV or visiting loved ones.
1. KATTEGAT
North Denmark is surrounded by the Northern Sea to the West and Kattegat to the East. Kattegat is more calm and suited for swimming with the family than the Northern Sea, but it doesn't have the same charm. I still love going there which is why I come back every summer.
2. TVERSTED LAKES AND FORESTS
You'll find plenty of stunning lakes and forests in Denmark, but some of the best one are in the North. For me, Tversted Lakes are some of the most relaxing forests, perfect for long bike rides and picnics.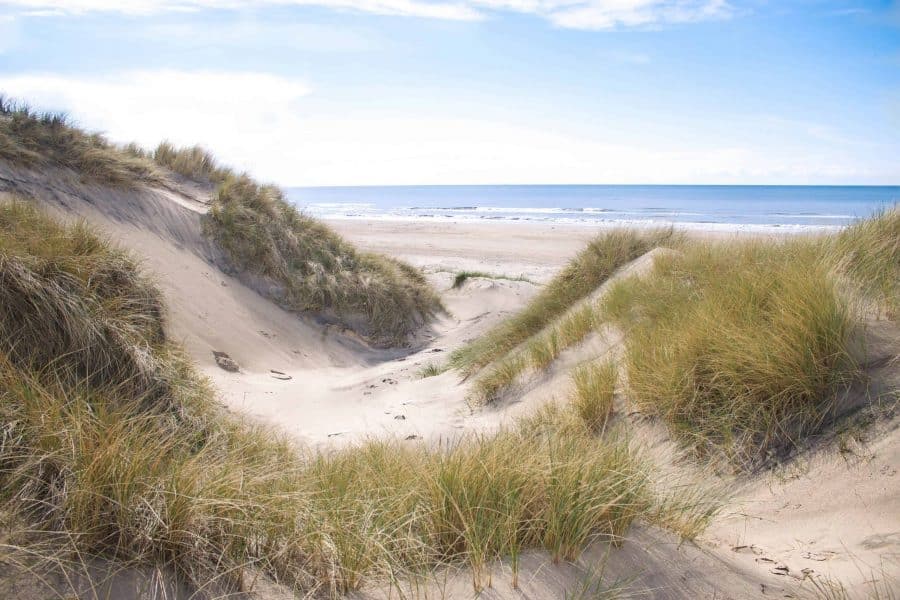 3. RÅBJERG MILE DESERT
We do actually have our very own desert in Denmark. At Råbjerg Mile, there's a somewhat huge sand dune area where you can get that Middle Eastern desert feeling. Sort of.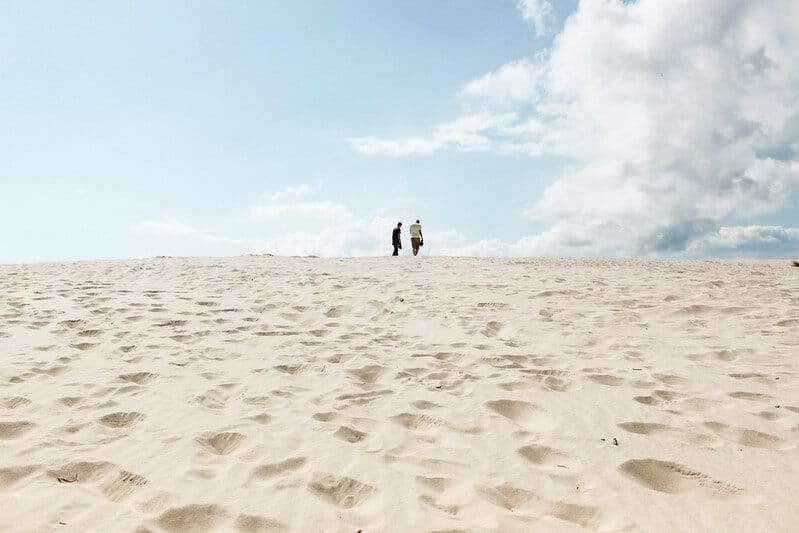 4. WORLD WAR II BUNKERS & THE WEST COAST
The West Coast and Northern Sea are really something. Compared to the rest of Denmark, the water is colder here, it's windier and you have to be extra careful of current. It has a special ring to it… The many German bunkers from World War II… The large sand dunes and rough waves…. The taste of salt you get on your lips.
5. TVERSTED ICE CREAMS (DET BLÅ ISHUS)
Danes like ice cream from The Blue Ice Cream House in Tversted. A lot. Some say they have the best ice creams in Denmark here, but I honestly like the ones in Fjellerup better.
Read next: Traditional Danish Food: 20 amazing dishes you must try in Denmark
6. SÆBY
Another little Jutlandic pearl is Sæby. It's a very small town and basically the quintessence of Danish borough idyll. Sæby has a lovely beach, fresh seafood restaurants and charming half-timbered houses.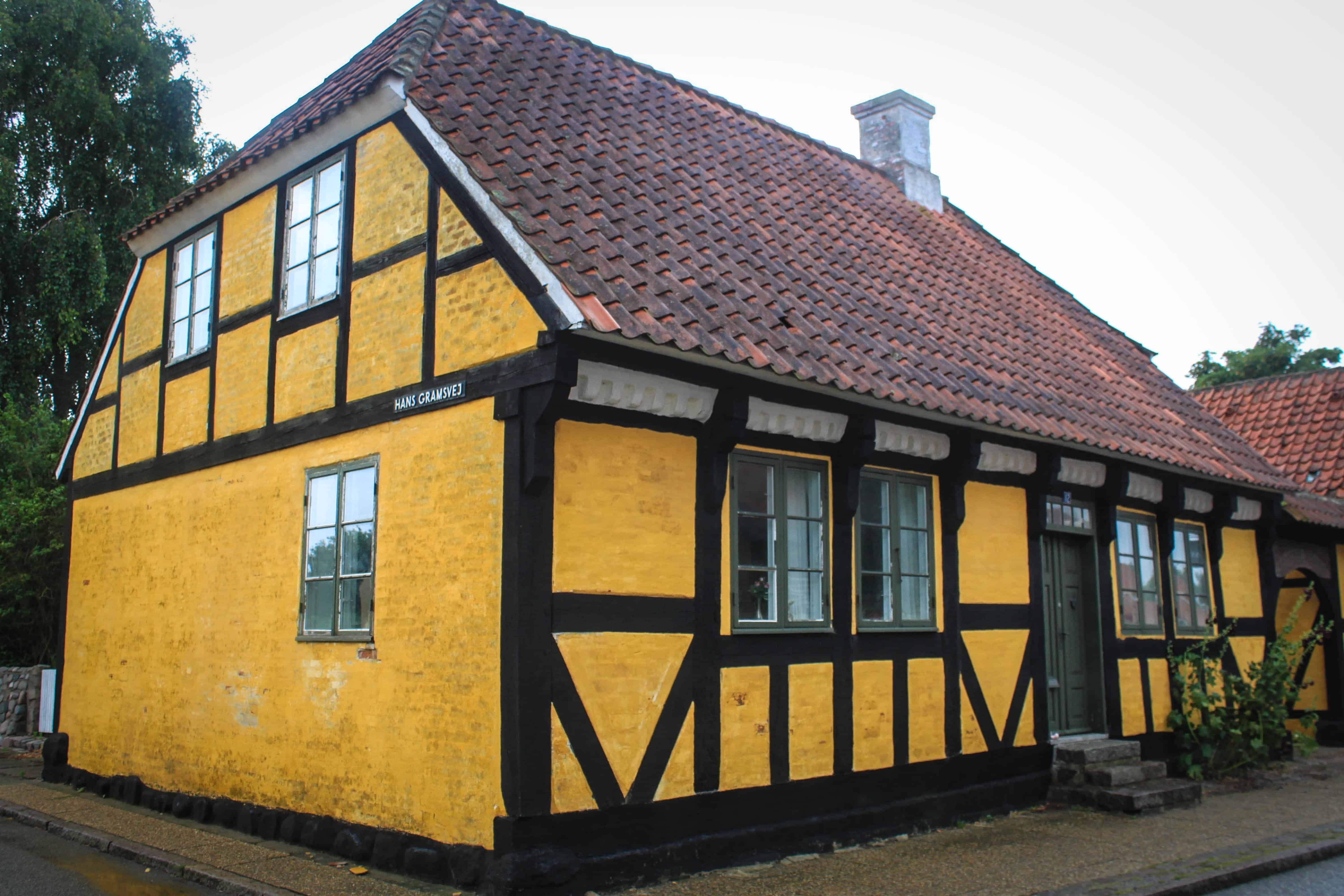 7. STRANDBY. HOME SWEET HOME
Strandby is special to me because of its history. This is the town where my parents grew up, where my granddad helped hide jews in their cellar during World War II and sail them to Sweden in the night. Where dad got his passion for fishing.
This is a special place, indeed.
8. SKAGEN
The most popular place in North Jutland is Skagen. For that reason it's very touristy, but it does deserve the hype. Skagen is a lovely little town where two clashing seas meet. If you walk out to Grenen, you can actually stand with each of your feet in a different sea (Kattegat and Skagerak).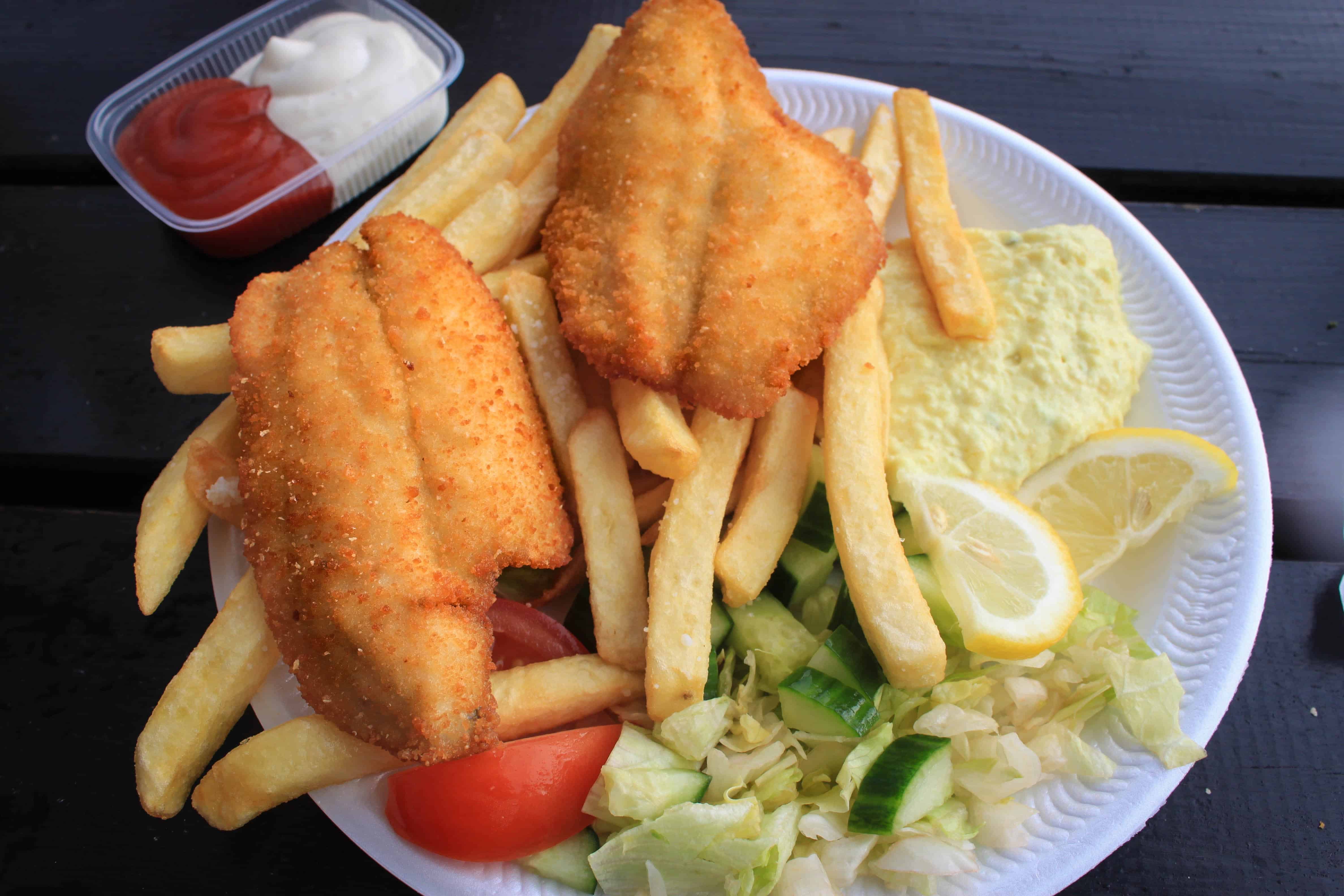 Skagen is also popular for its Skagen painters from the 1880s. The most prominent Skagen artists are the Danish painters Anna and Michael Ancher and P.S. Krøyer. If you're interested, you can see a collection of their paintings at Skagens Museum.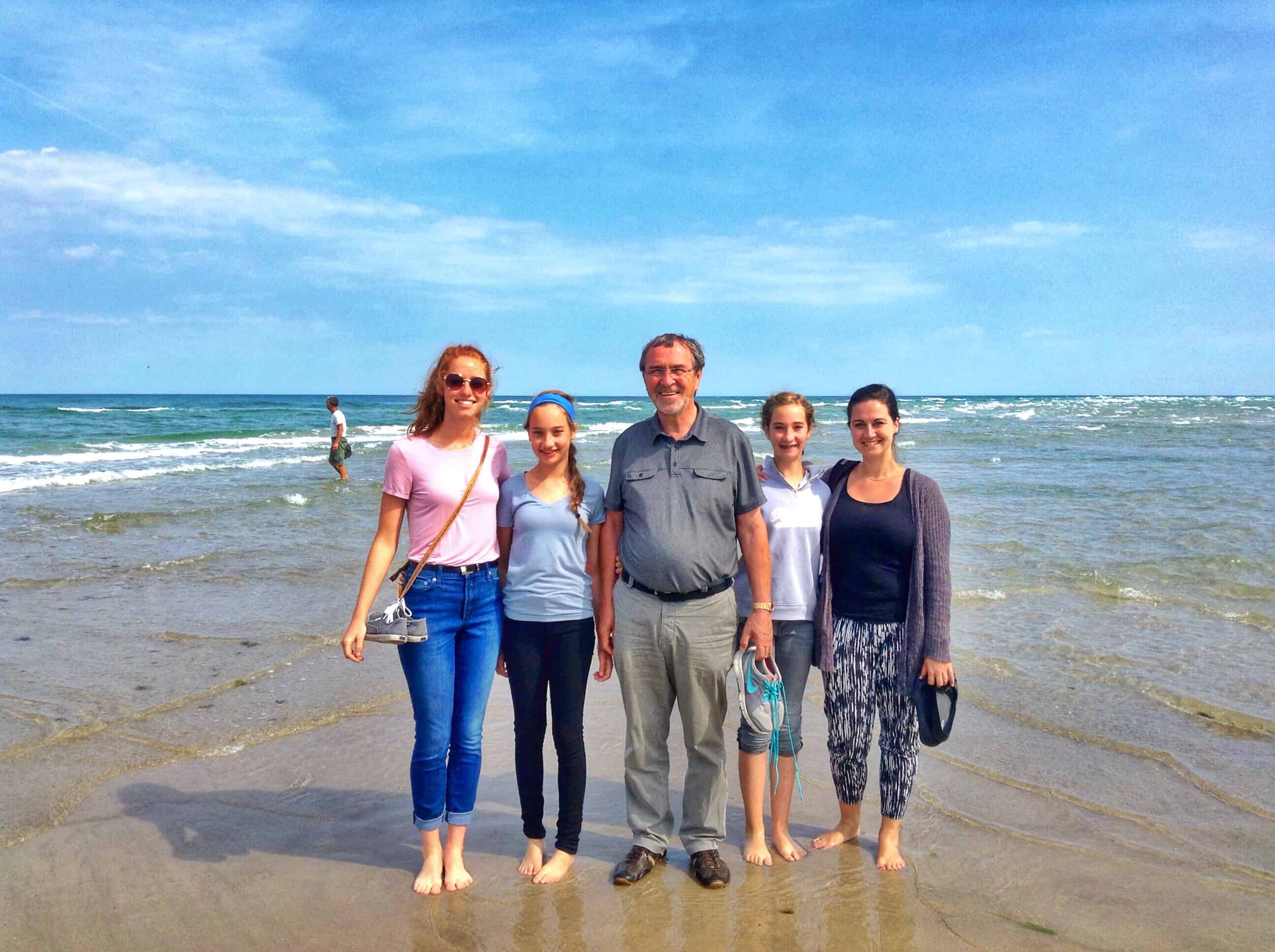 9. THE SAND-COVERED CHURCH
Just south of Skagen is the Sand-covered Church. It was built in the 14th century, but around 1600 sand began to bury the church faster than the townspeople could dug it out. By the late 1700s the door was almost completely covered and had to be dug out regularly just to hold services.
The sand-covered church is free to visit and definitely worth a visit if you're in the area.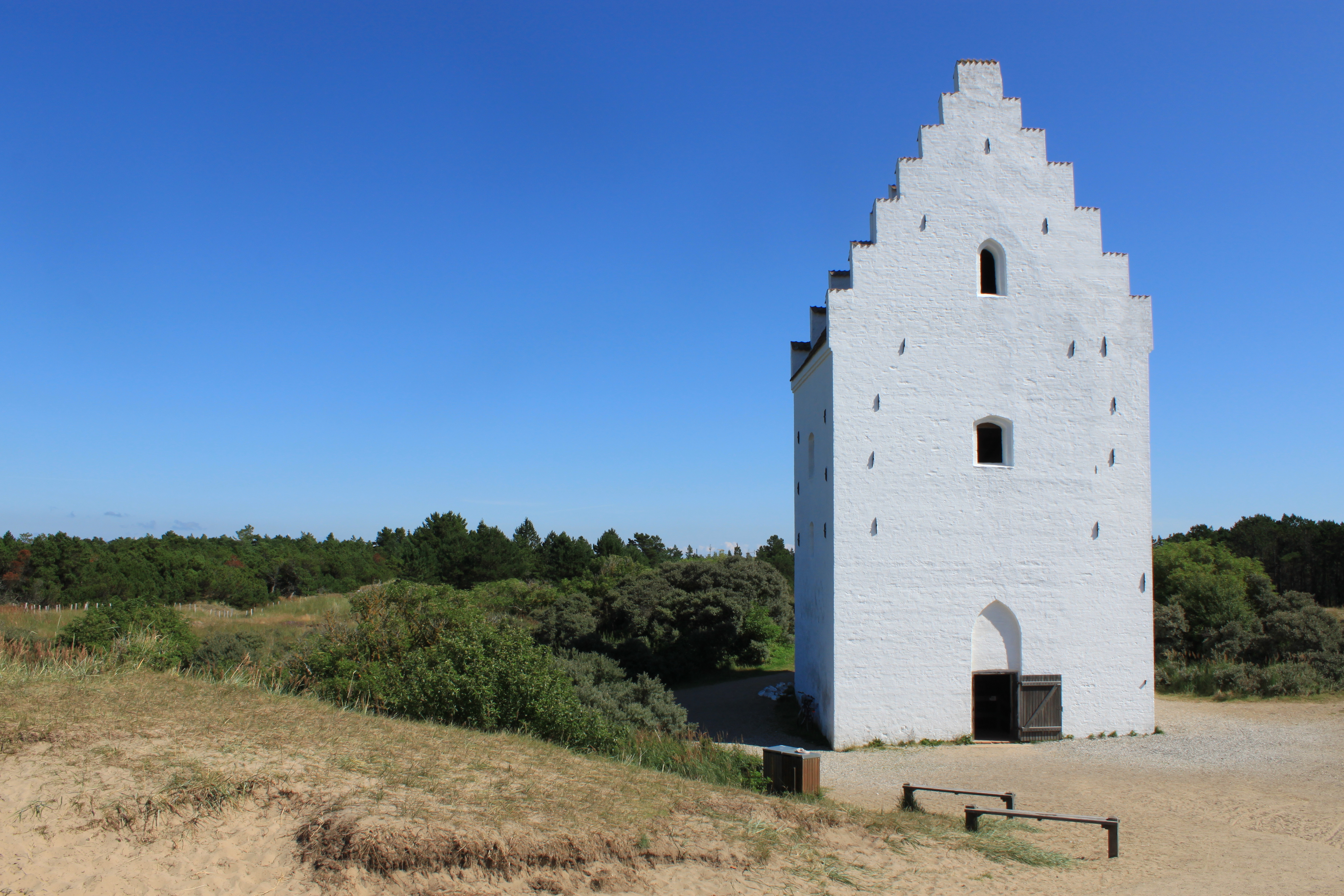 10. RUBJERG KNUDE LIGHTHOUSE
On the opposite coast by the Western Sea is the fascinating Rubjerg Knude. The lighthouse tower is 23 metres high, and when it was built in 1900 there were no large dunes around it. As time went by though, the sea moved in closer and now the lighthouse is standing alarmingly close to the edge.
Rubjerg Knude is expected to collapse into the sea in about 15-20 years so you should visit while you still can.
Read next: Rubjerg Knude – the most breathtaking lighthouse in Denmark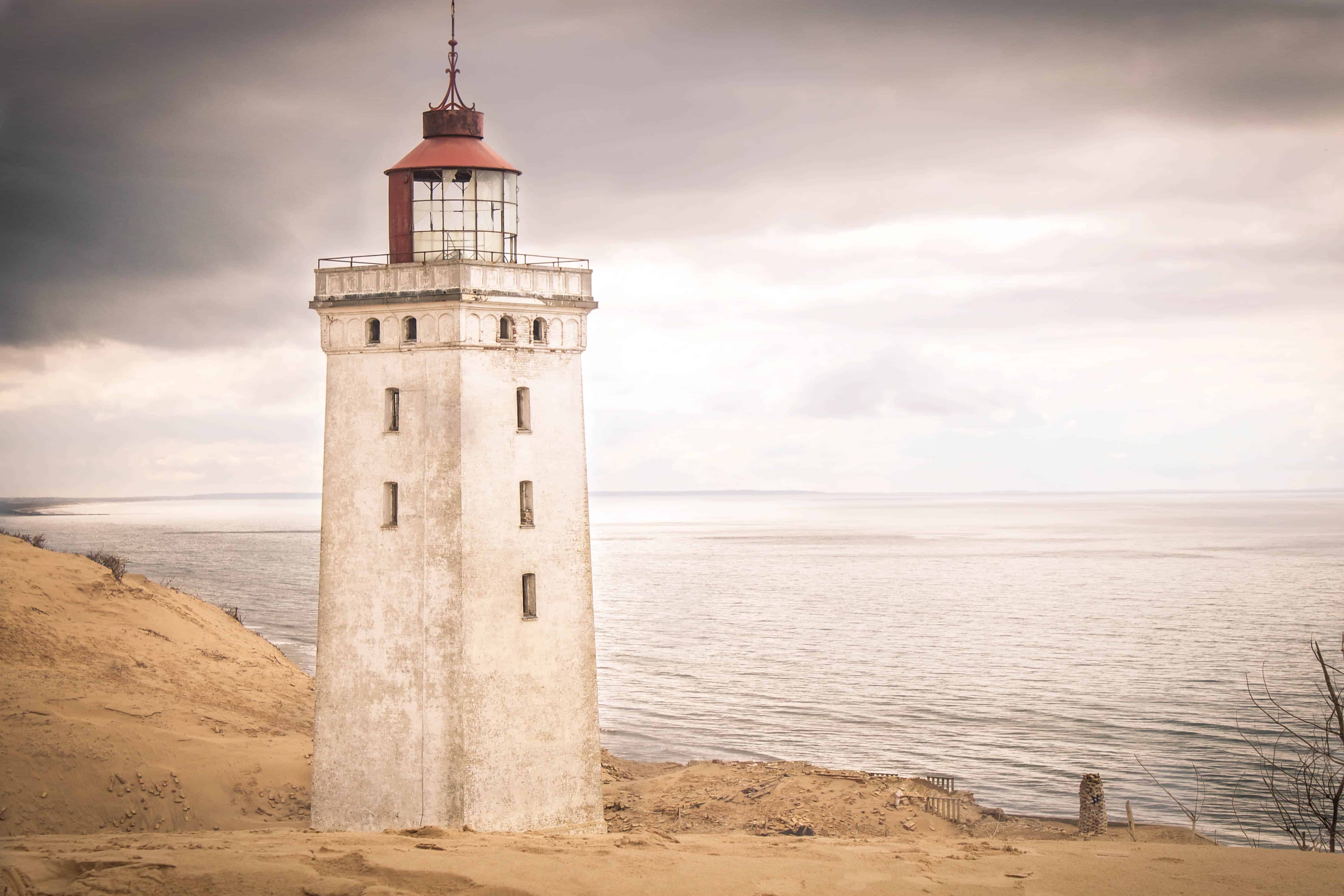 11. BLOKHUS AND LØKKEN
You'll find some of the best beaches in Blokhus and Løkken, which are located side by side on the West coast. During summer, these two places really come alive and they're the place to find good sea food restaurants, beautiful white sand dunes, lots of activities for the whole family, and a vibrant and young nightlife. Both Løkken and Blokhus are popular holiday destinations for Danes and Germans.
12. TORNBY BEACH
Another of my personal favorites, and a far less known destination, is Tornby beach. It's close to Blokhus and Rubjerg Knude and what makes it great is that it's not a touristy place. It's very small actually and the area is dotted with summer houses. Oh, it's so beautiful. And that beach….!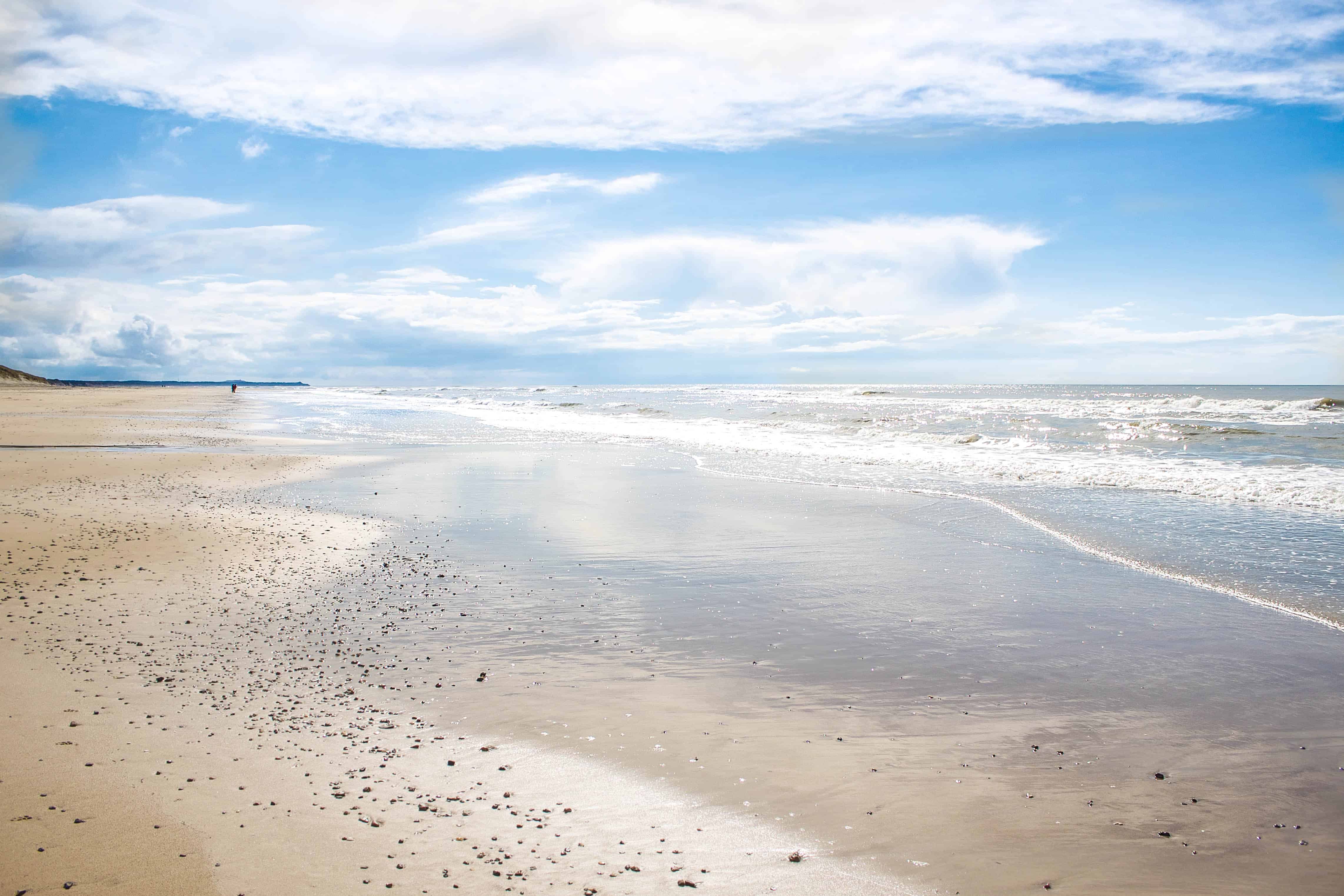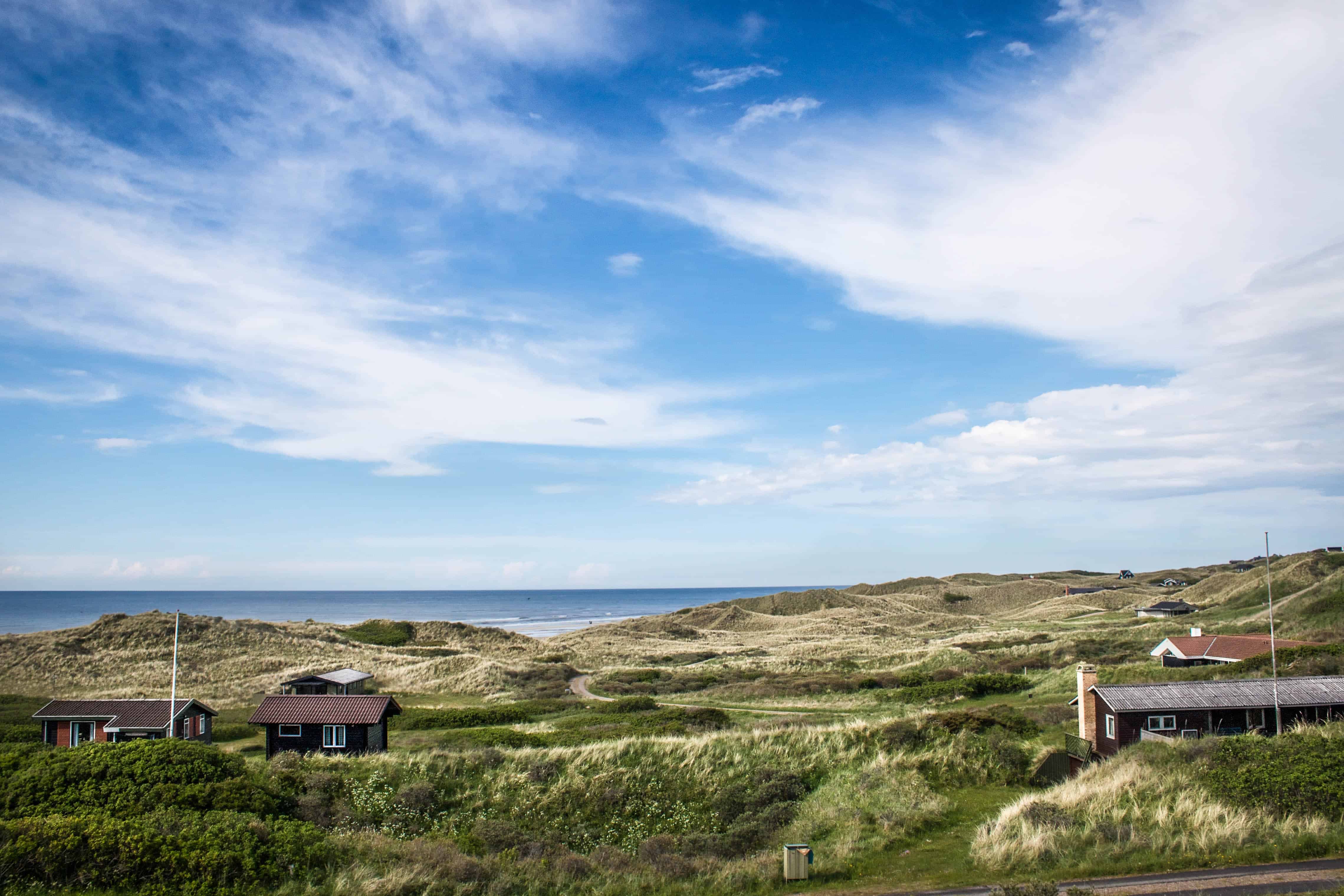 What is your favourite place in your home country?
Before you go – don't miss this:
Save it!